I knew the engine runs, but still a lot needed to be done before I could make a small test drive.
Thinks like "a rear brake" could be handy or a good chain (running straight) working shifter etc. ect.
Solved all problems and have her ready for its first rounds around the block.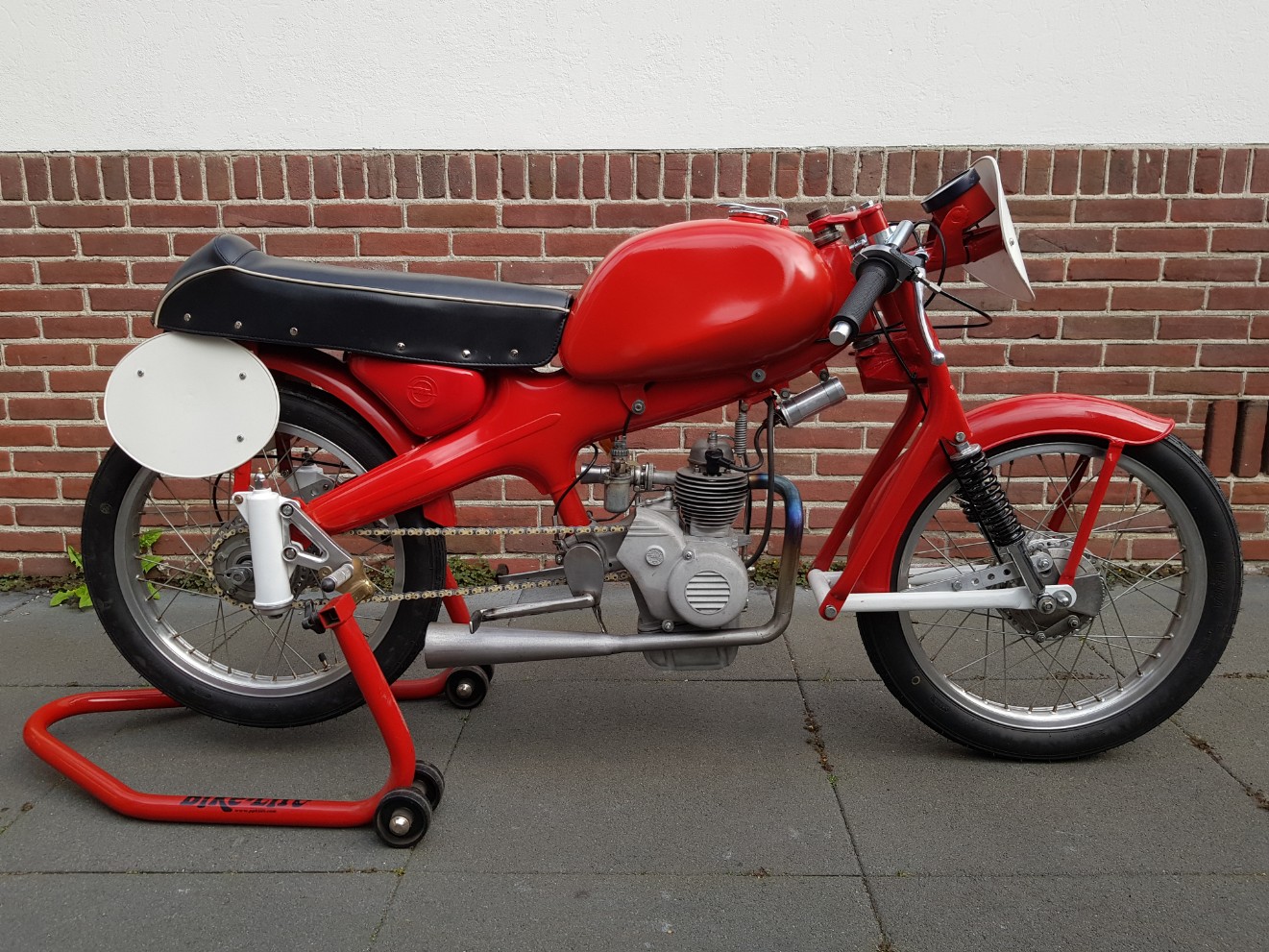 A working rear brake.
And m
ounted a nice thick rubber hose for the wires so it looks solid and tight.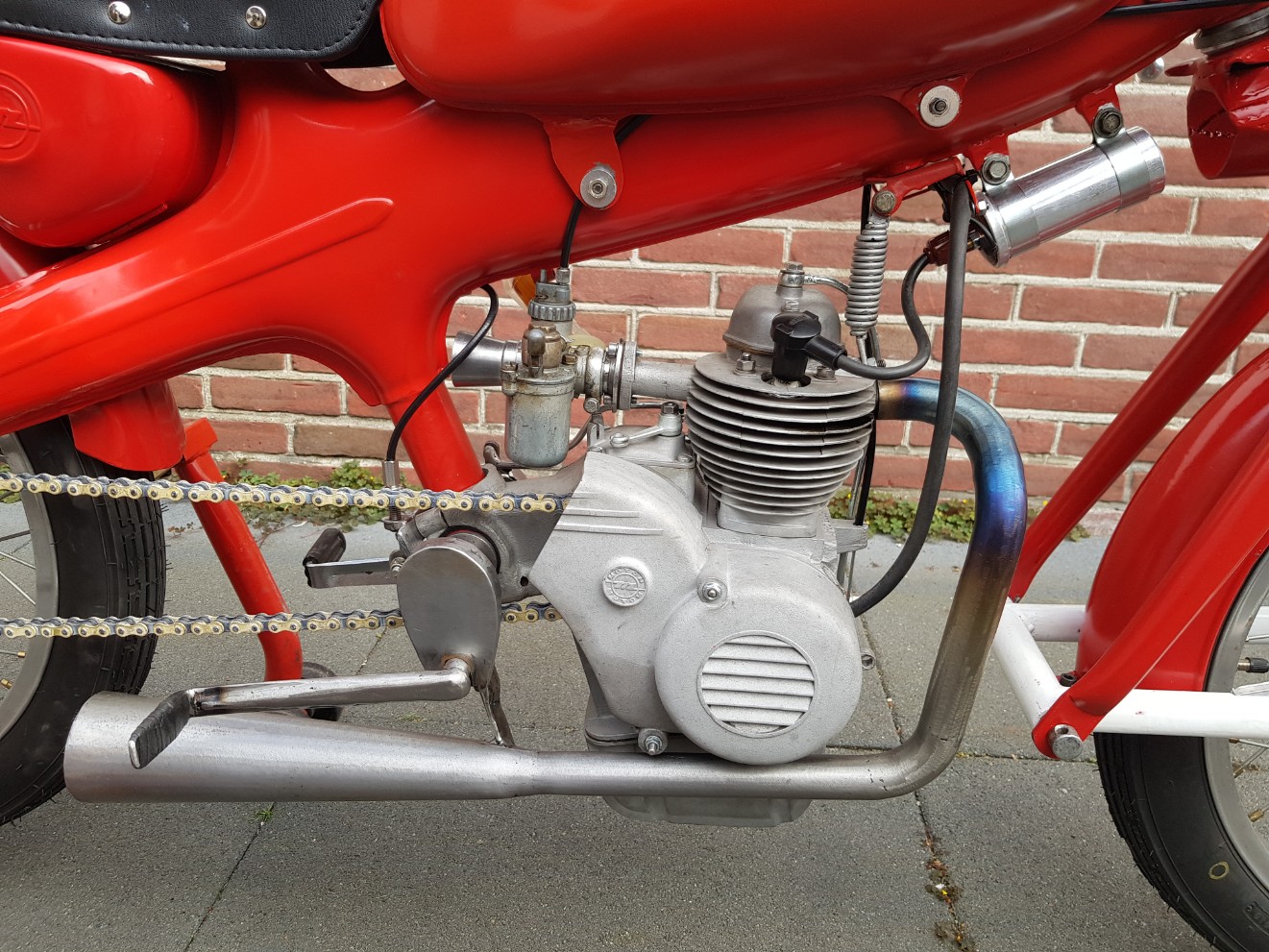 Rear brake cable trough the original designed hole.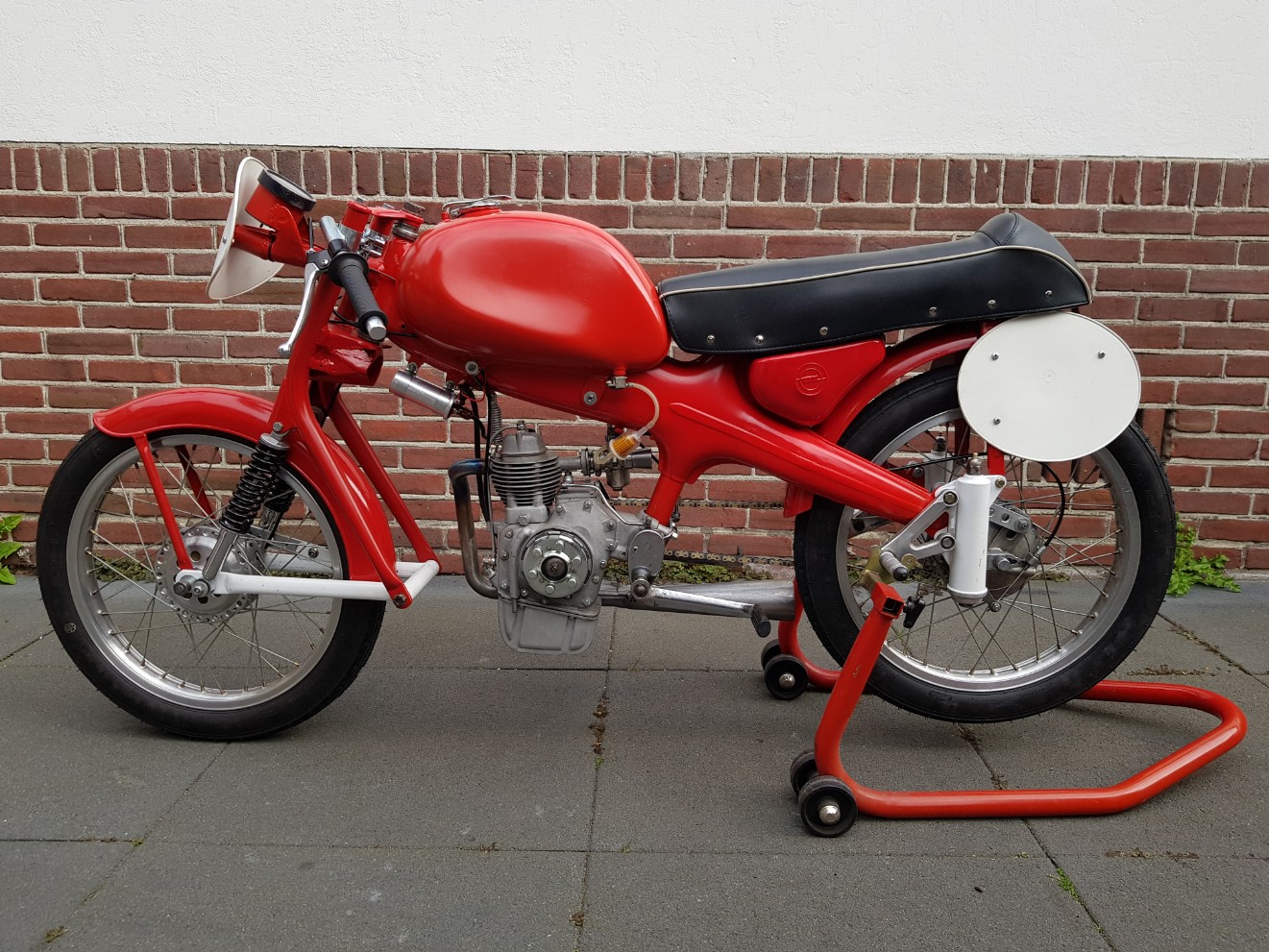 It looks more tight now with all other wires gone.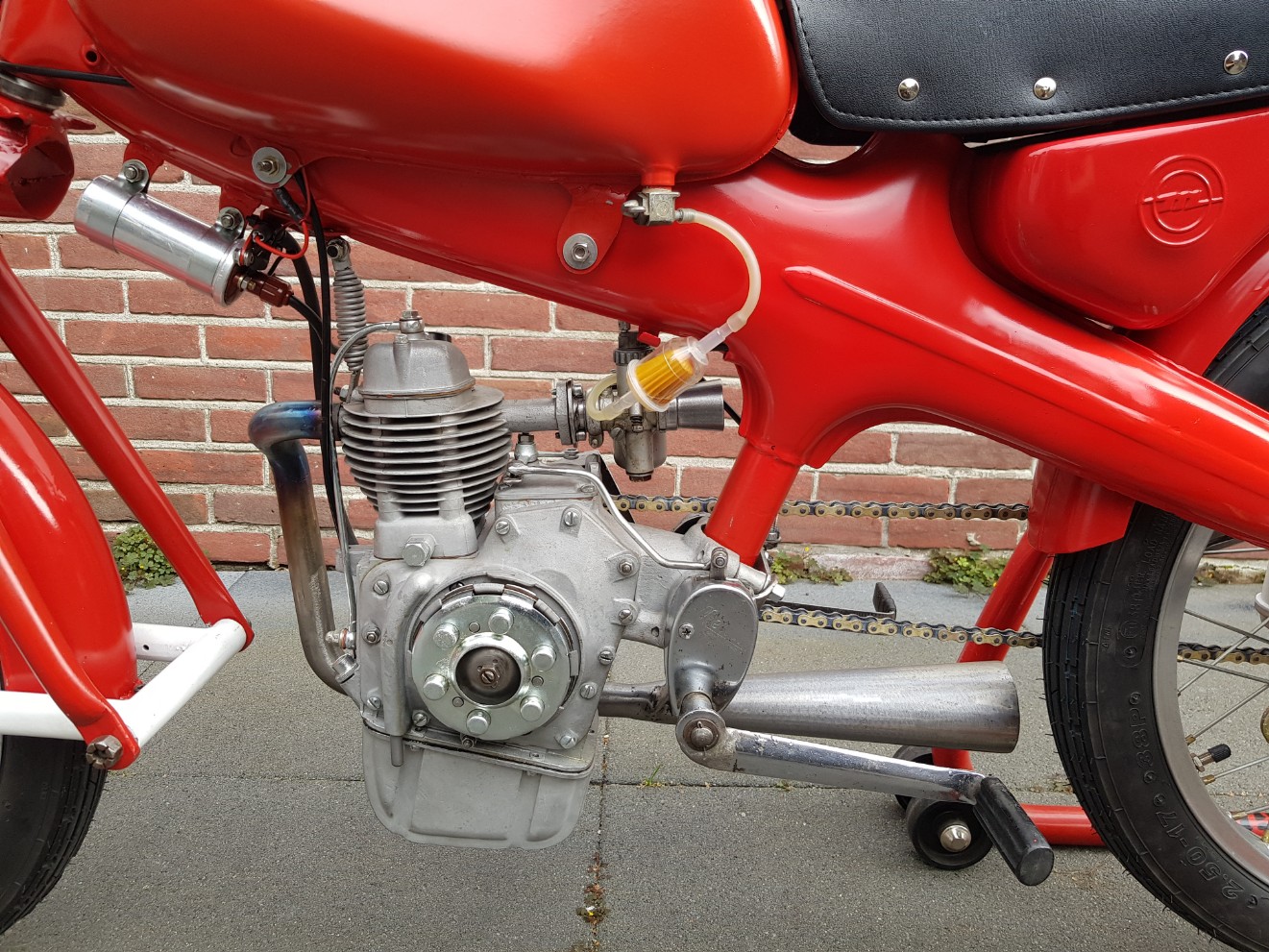 Chanced the shifting pin, lowered it at the shifter arm so the arm is shorter. I can shift through all gears now, but think I need to charge it a bid more.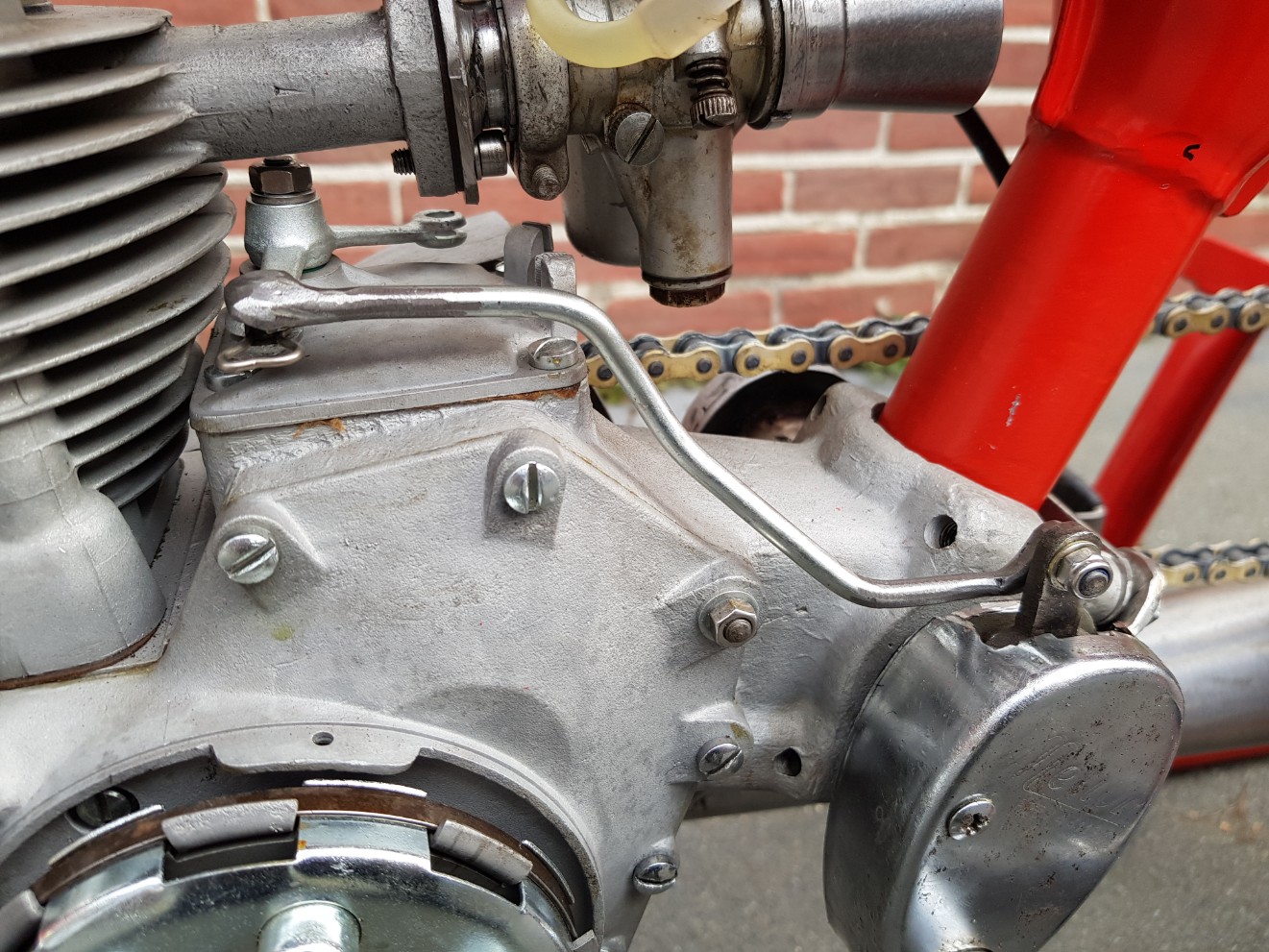 Walk around when running stationary.
Warm her up before the test round.
And there we go, second gear what a beautiful sound.