Could get my hands on a nice set of classic race wheels, They are not new but very usable for my project.
They are aluminium shoulder
rims with nice spokes, t
he overall look is good.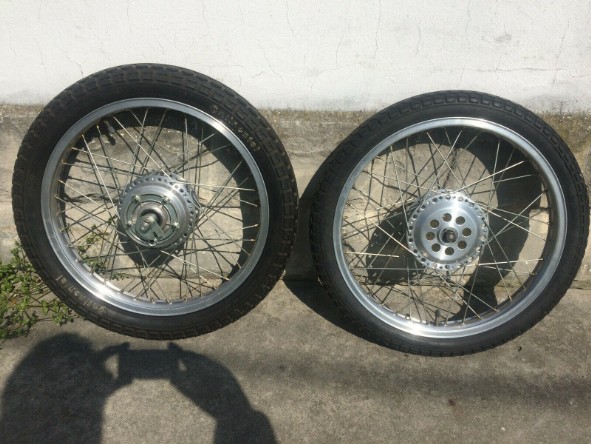 The front wheel was a relatively easy fit, just need to make some new spacers, but after that it dropped right in.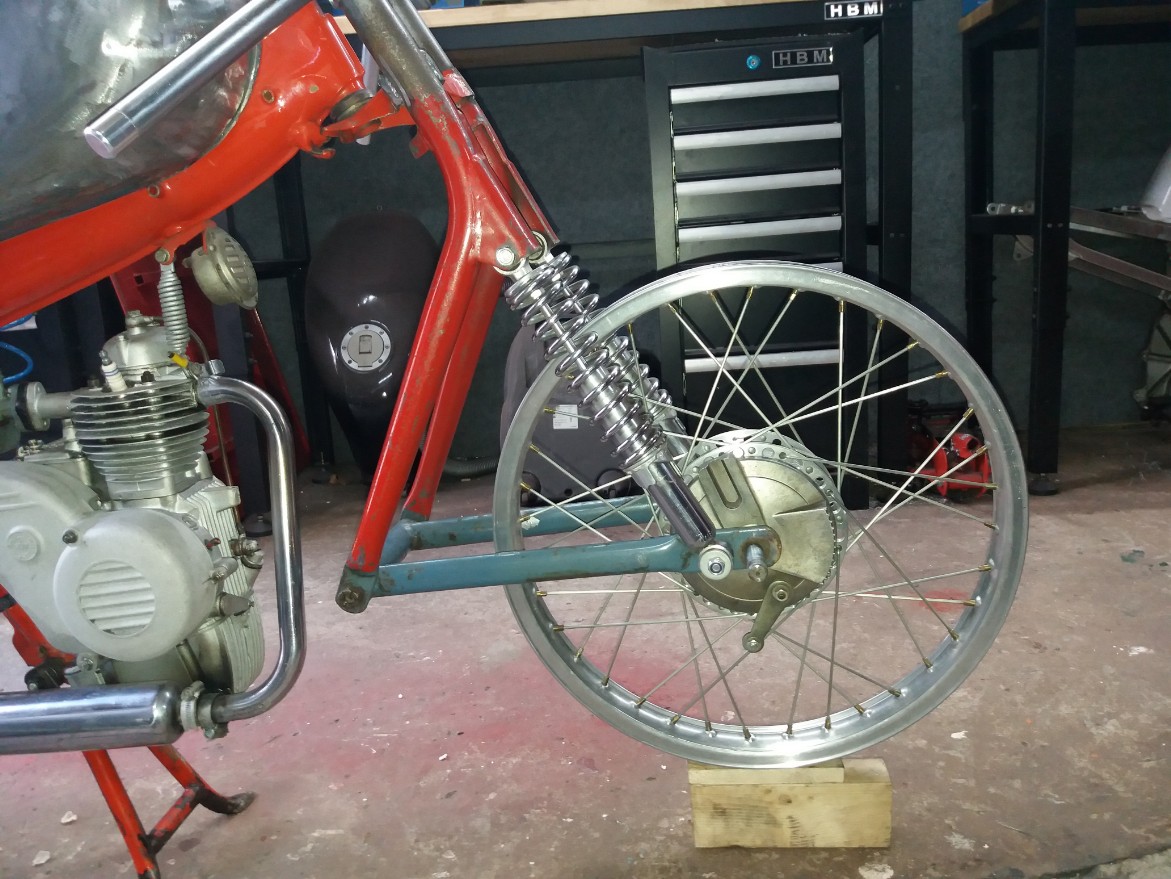 The rear I had to mill from 10mm to 12mm but that is doable.
The Left one.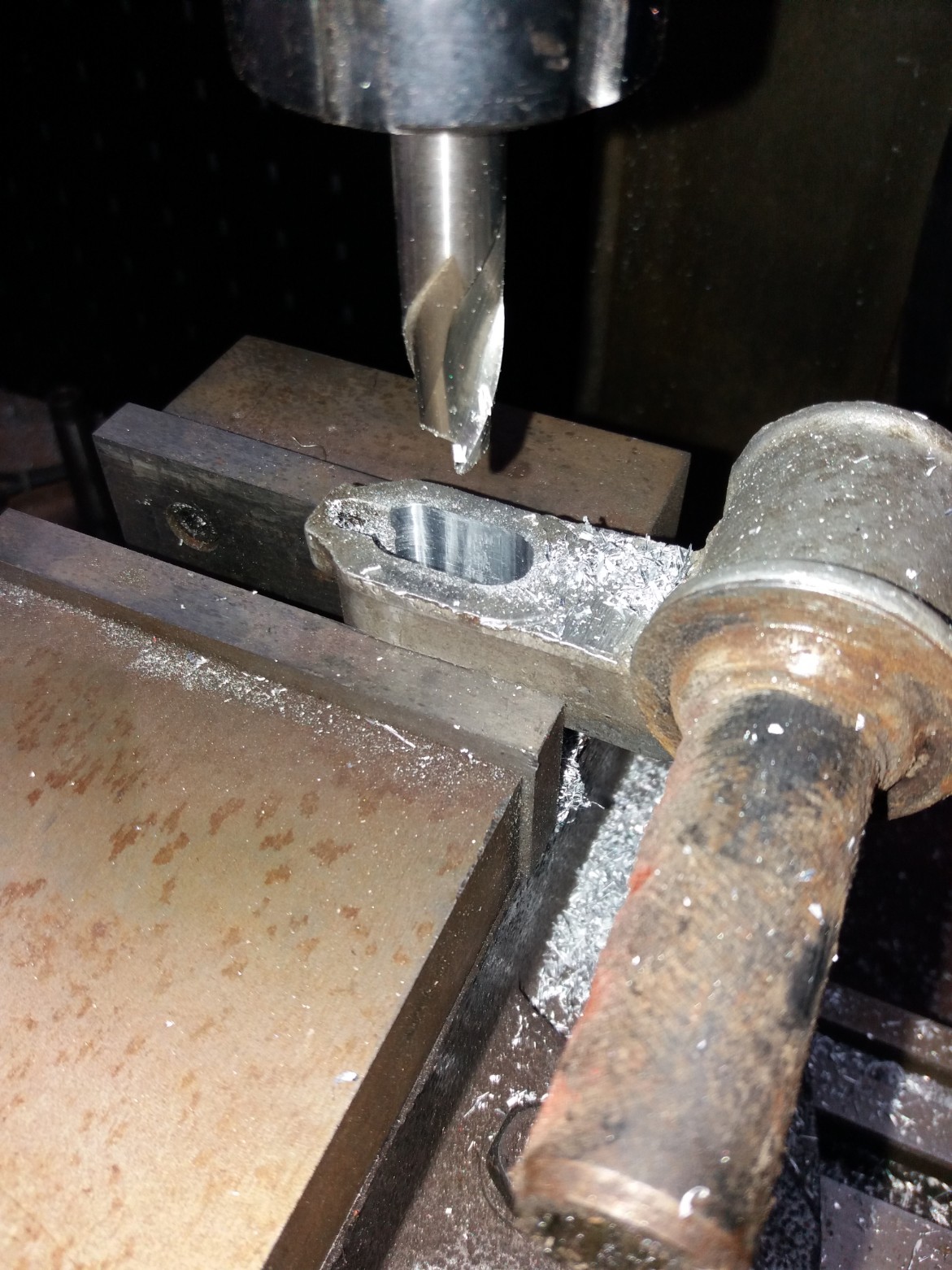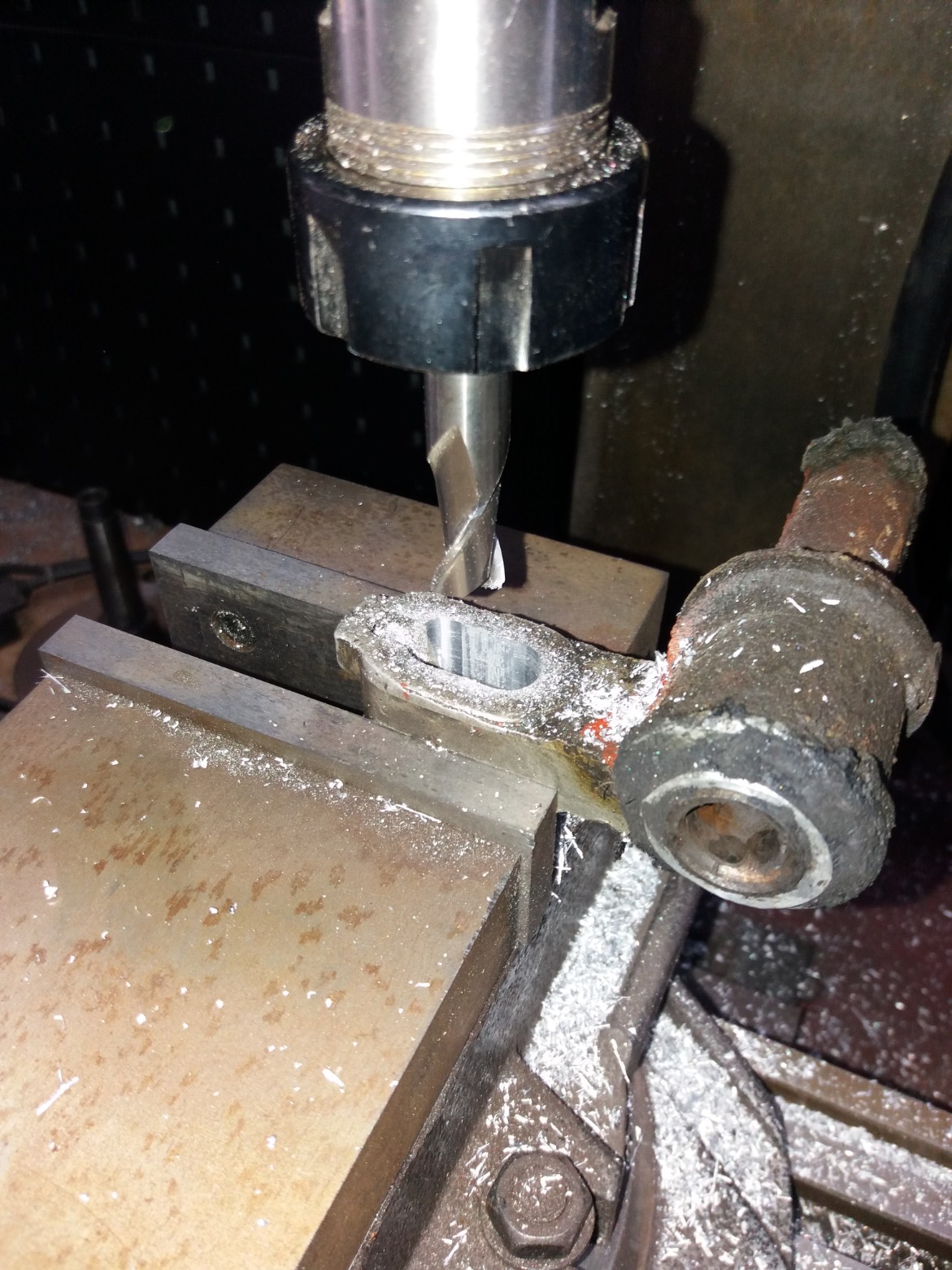 Here with a grimeca setup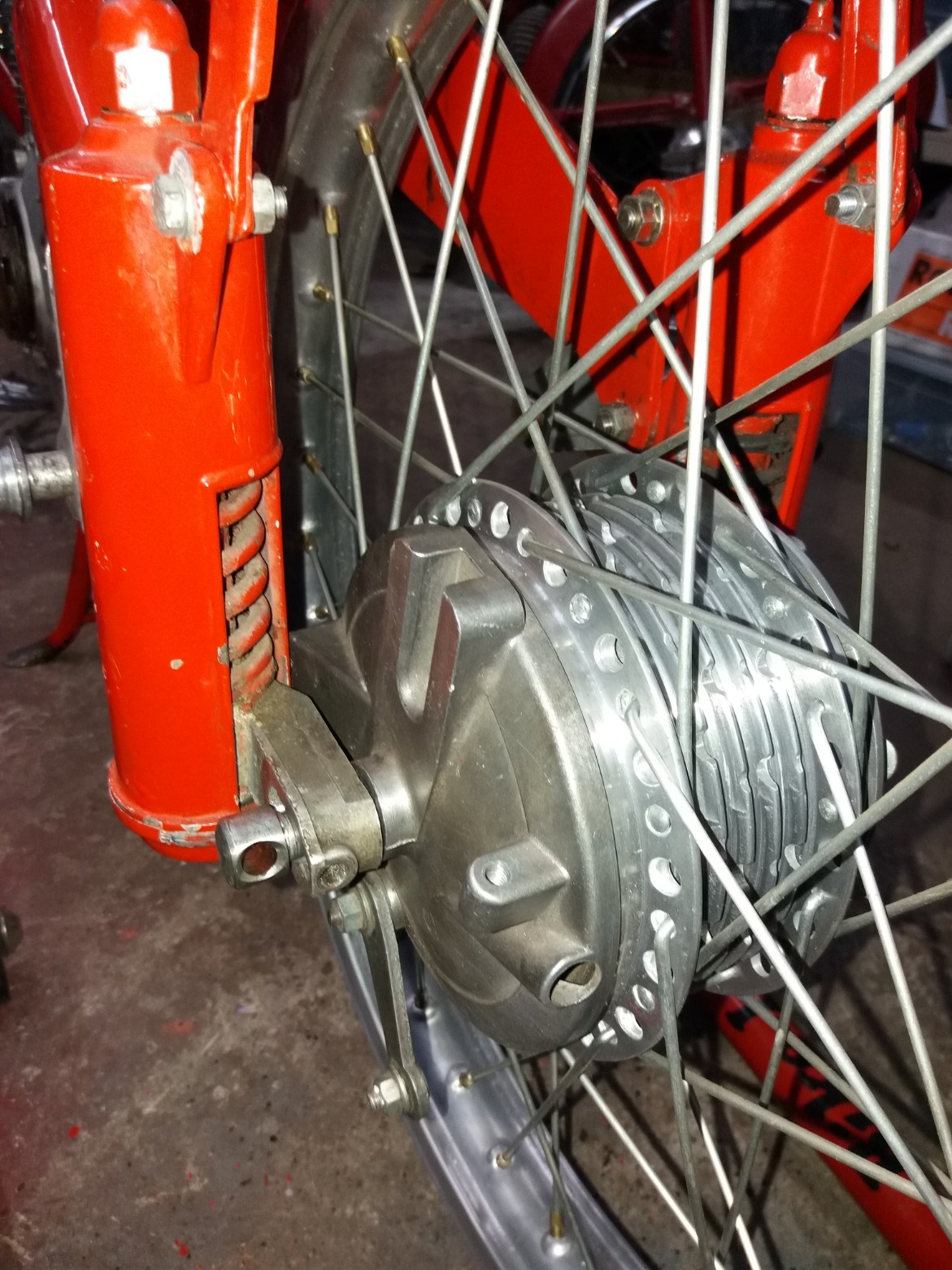 A air scope at the rear wheel, you don't see that much.
But don't know if I'll go this route.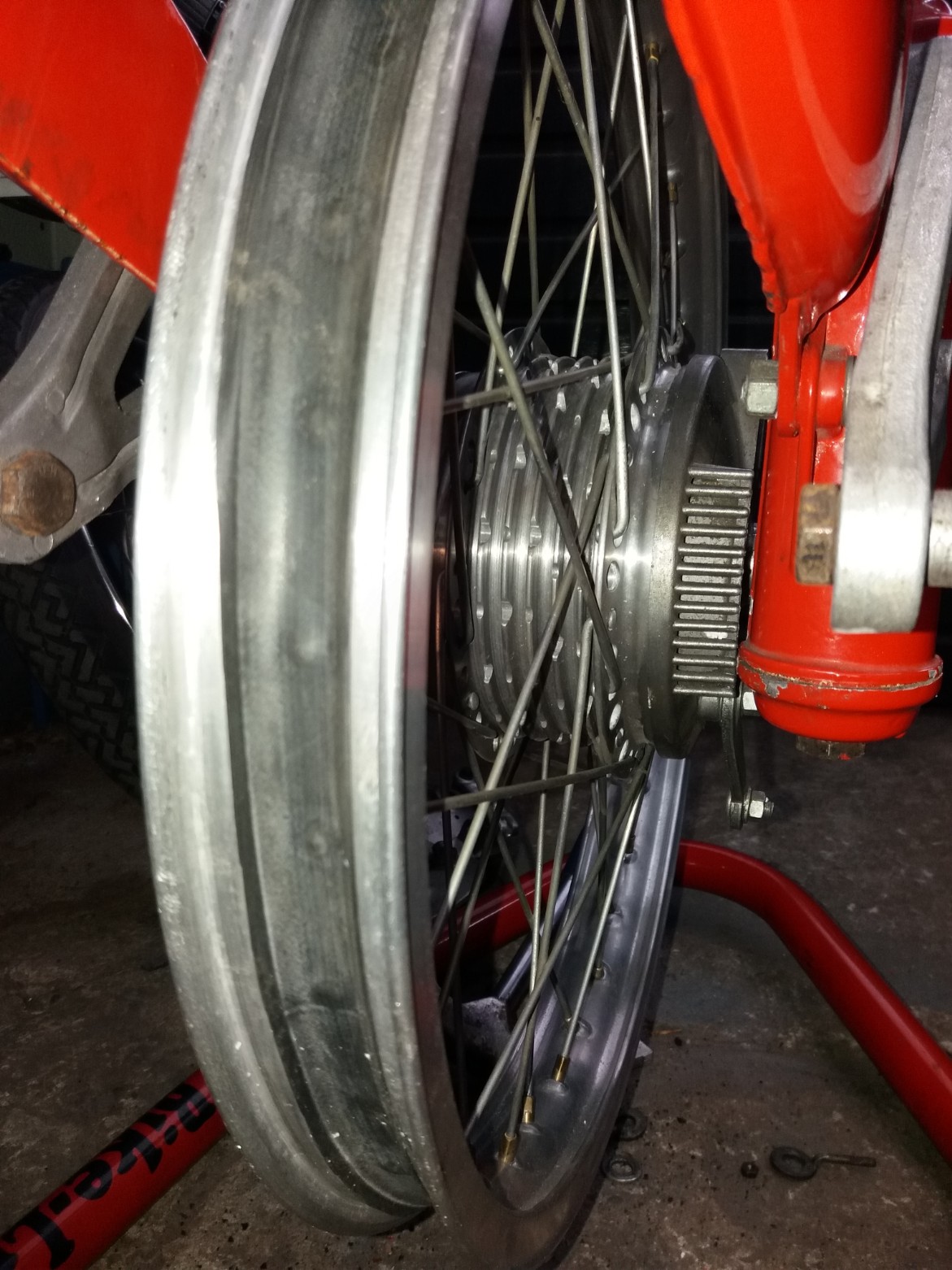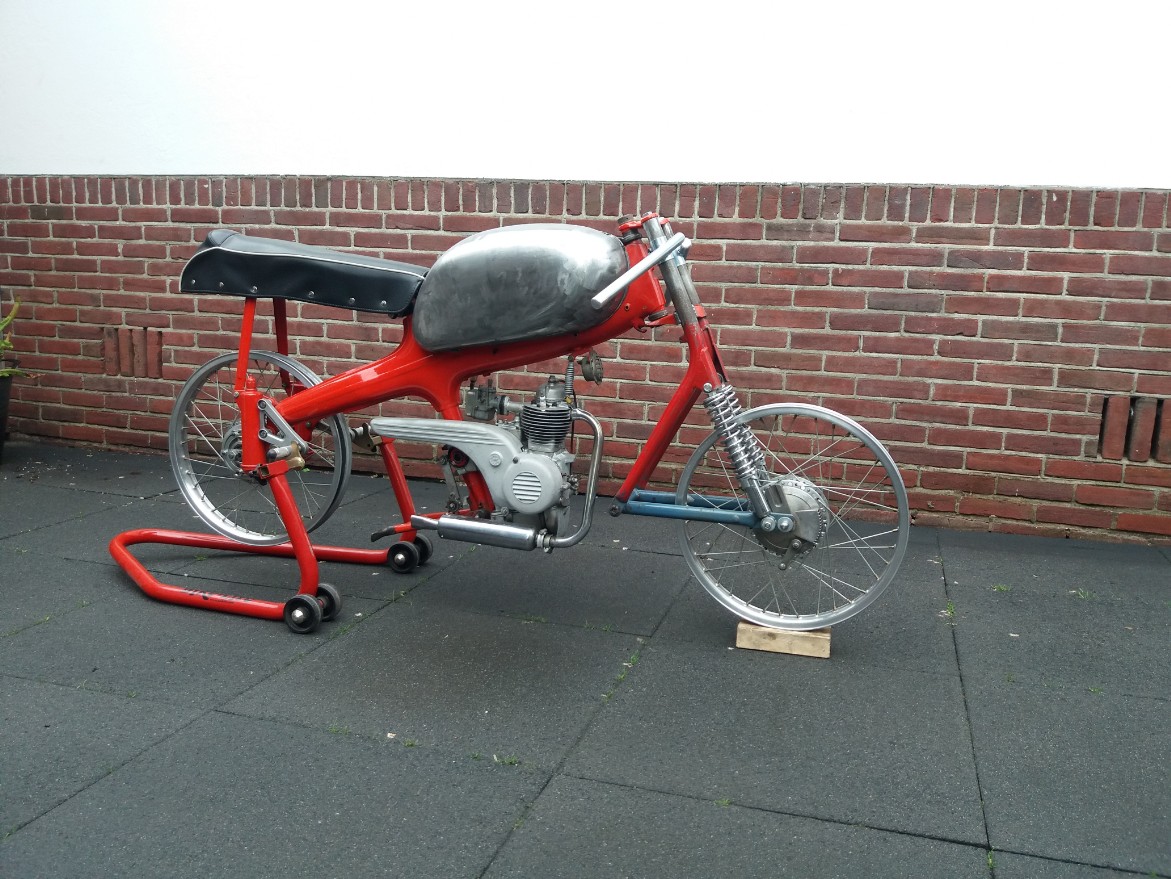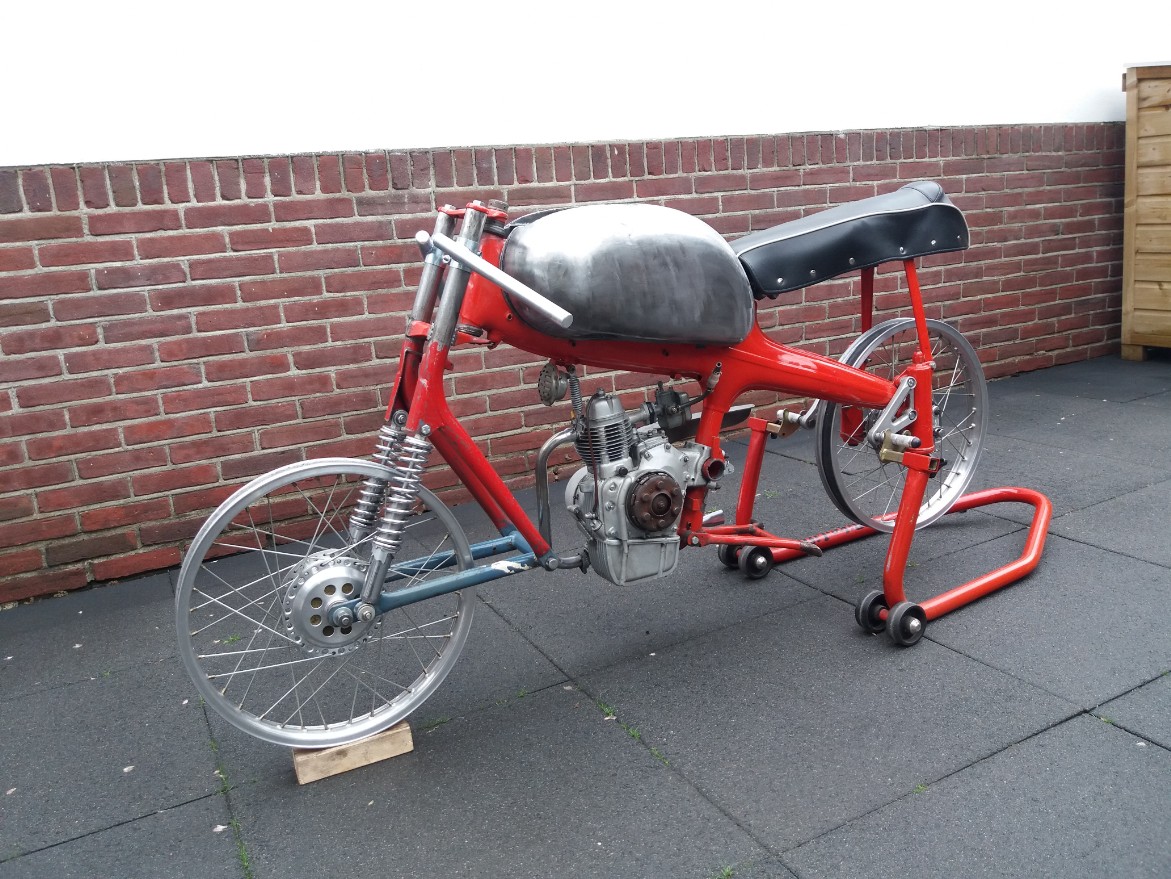 The rear wheel needed more attention, so just started working on it again. The main problem was space so needed to create it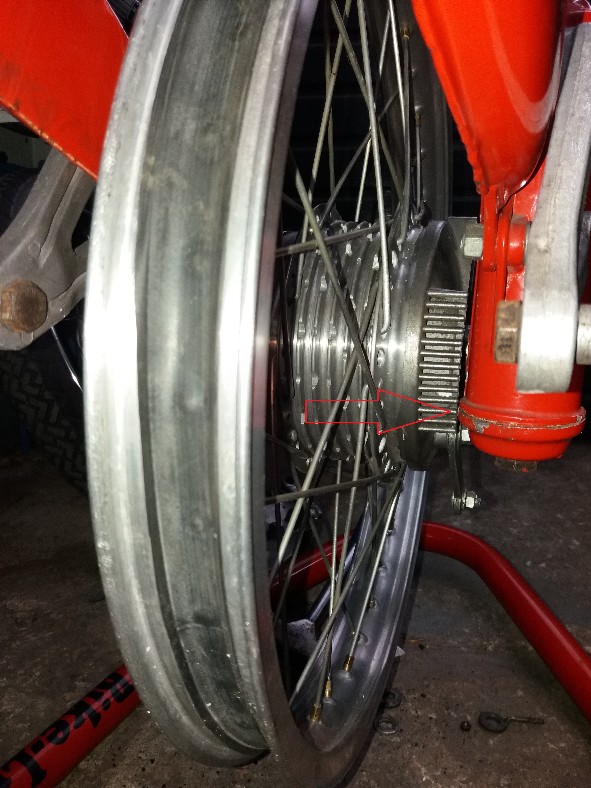 I'm gone cut this with a grinder, while the wheel is rotating so its relative tight.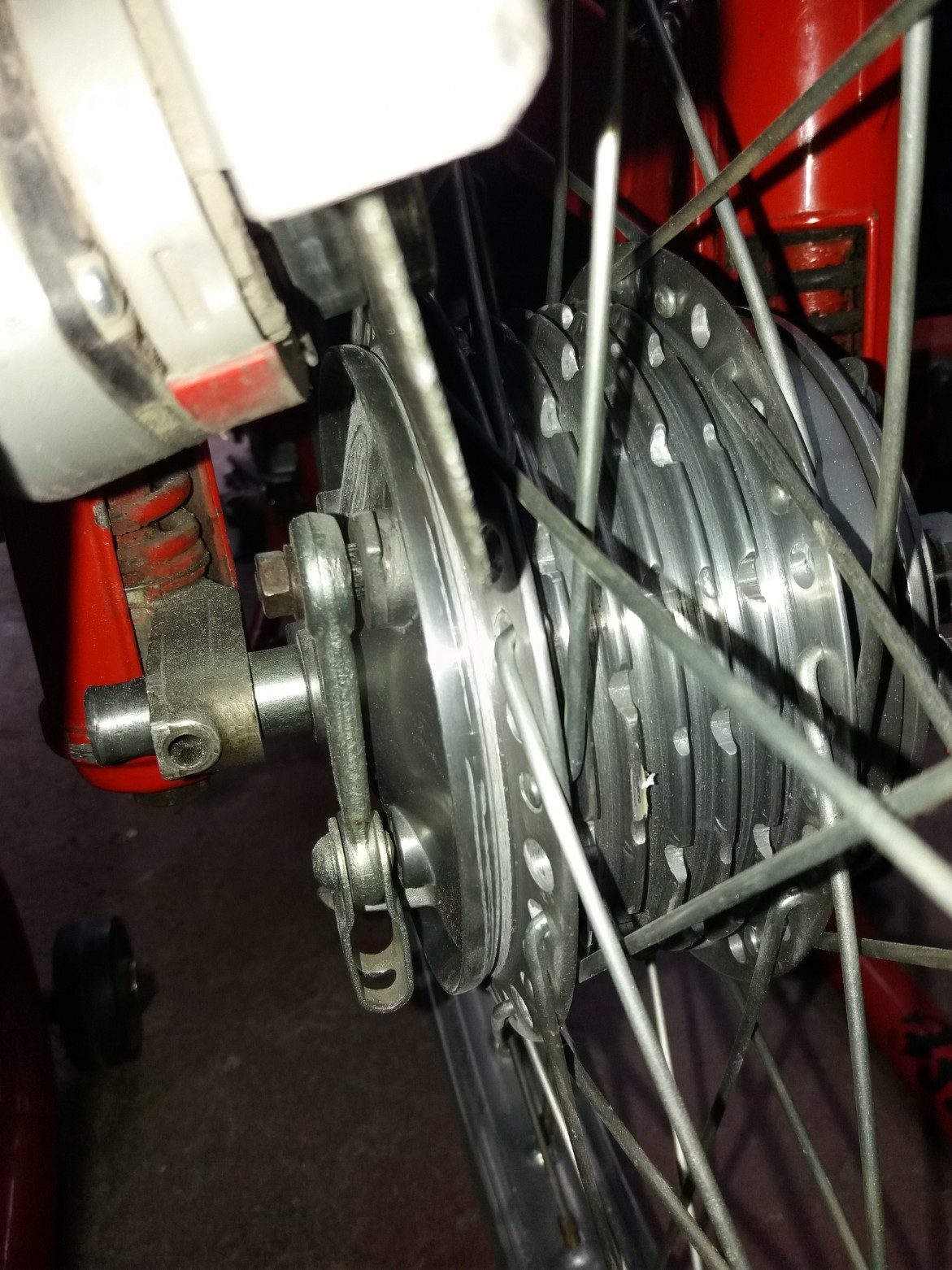 Make it better look by using a grinder with sand paper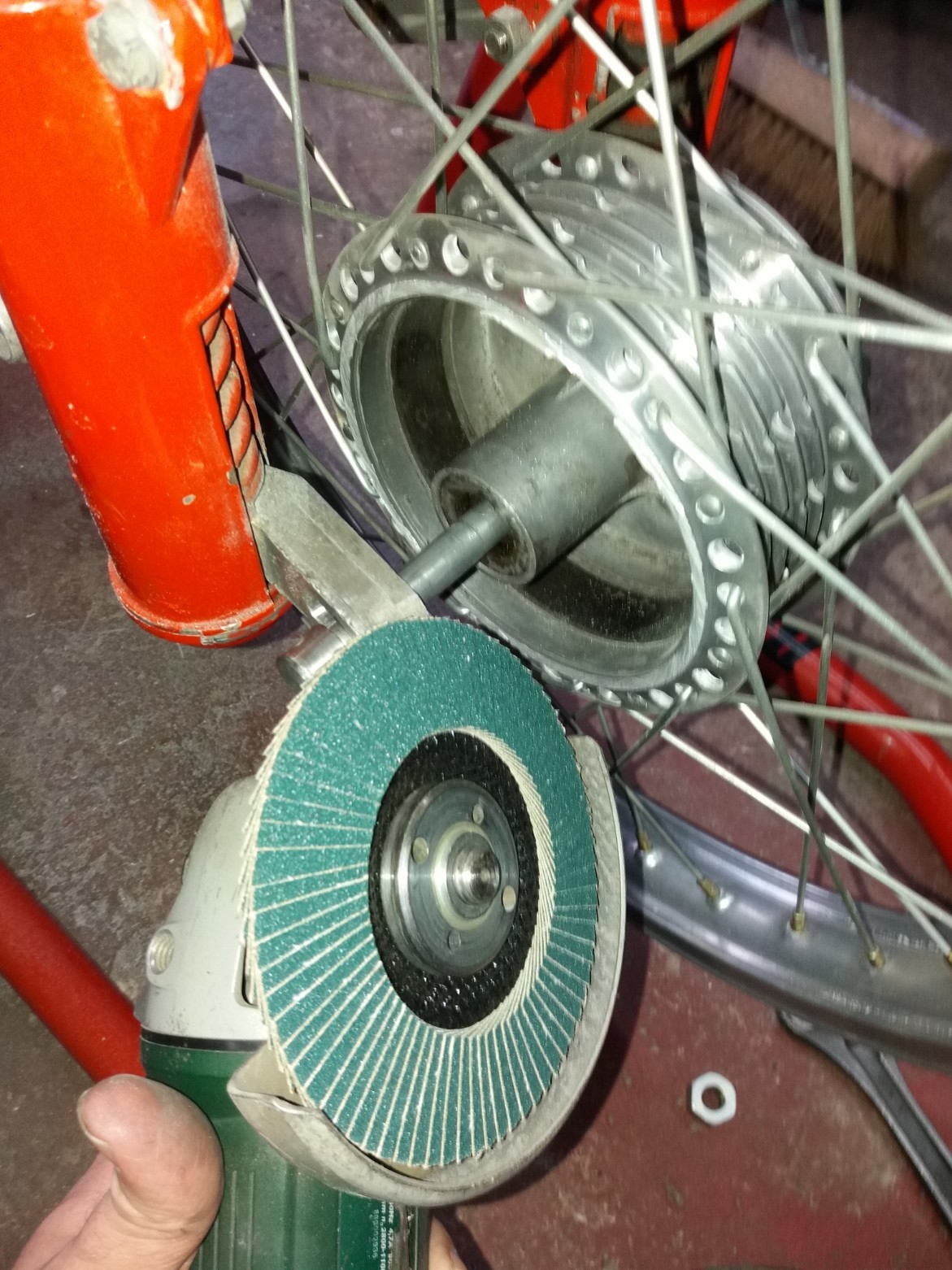 After some rotations it looked great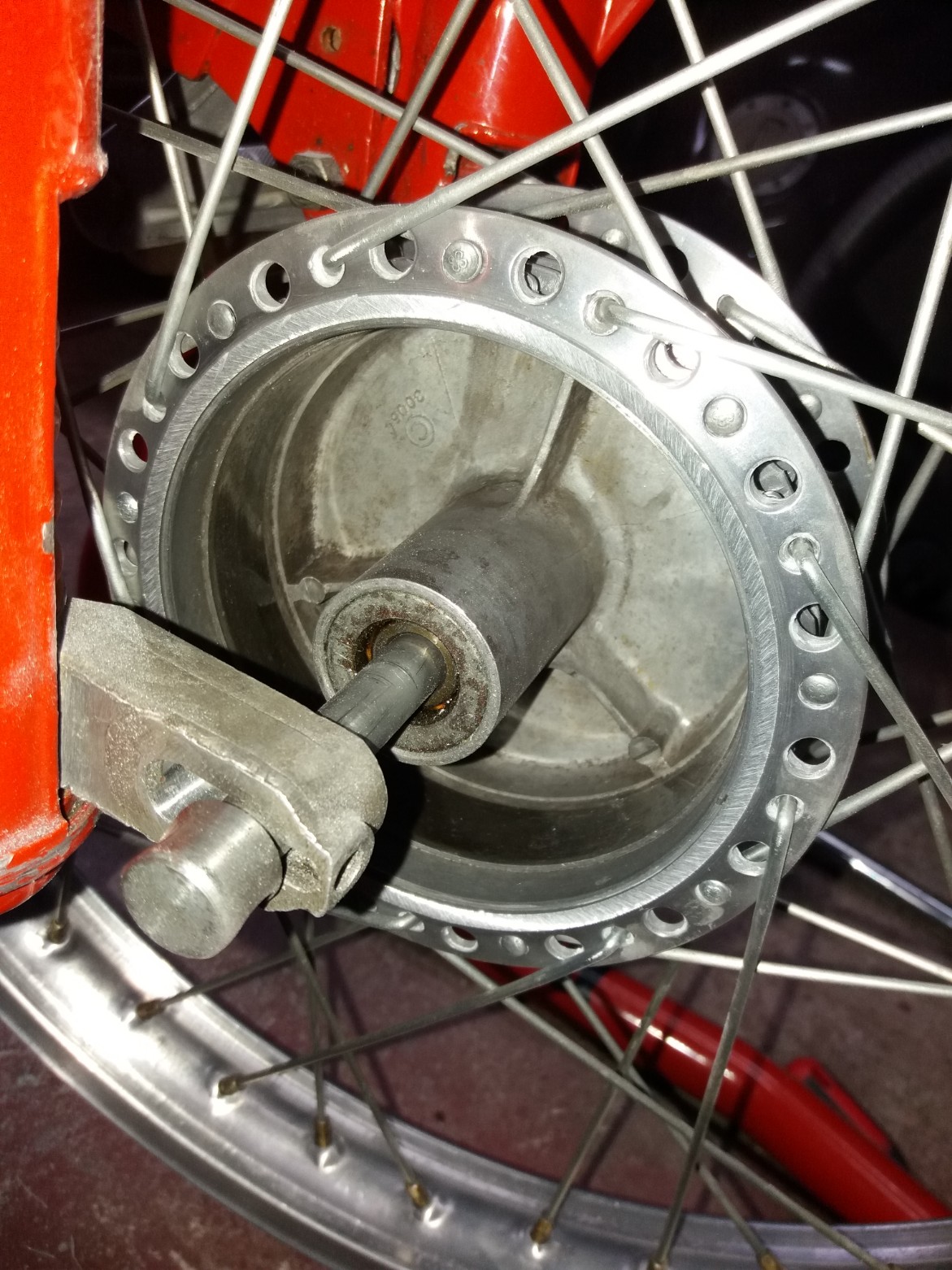 Machined the brake so it fits the drum better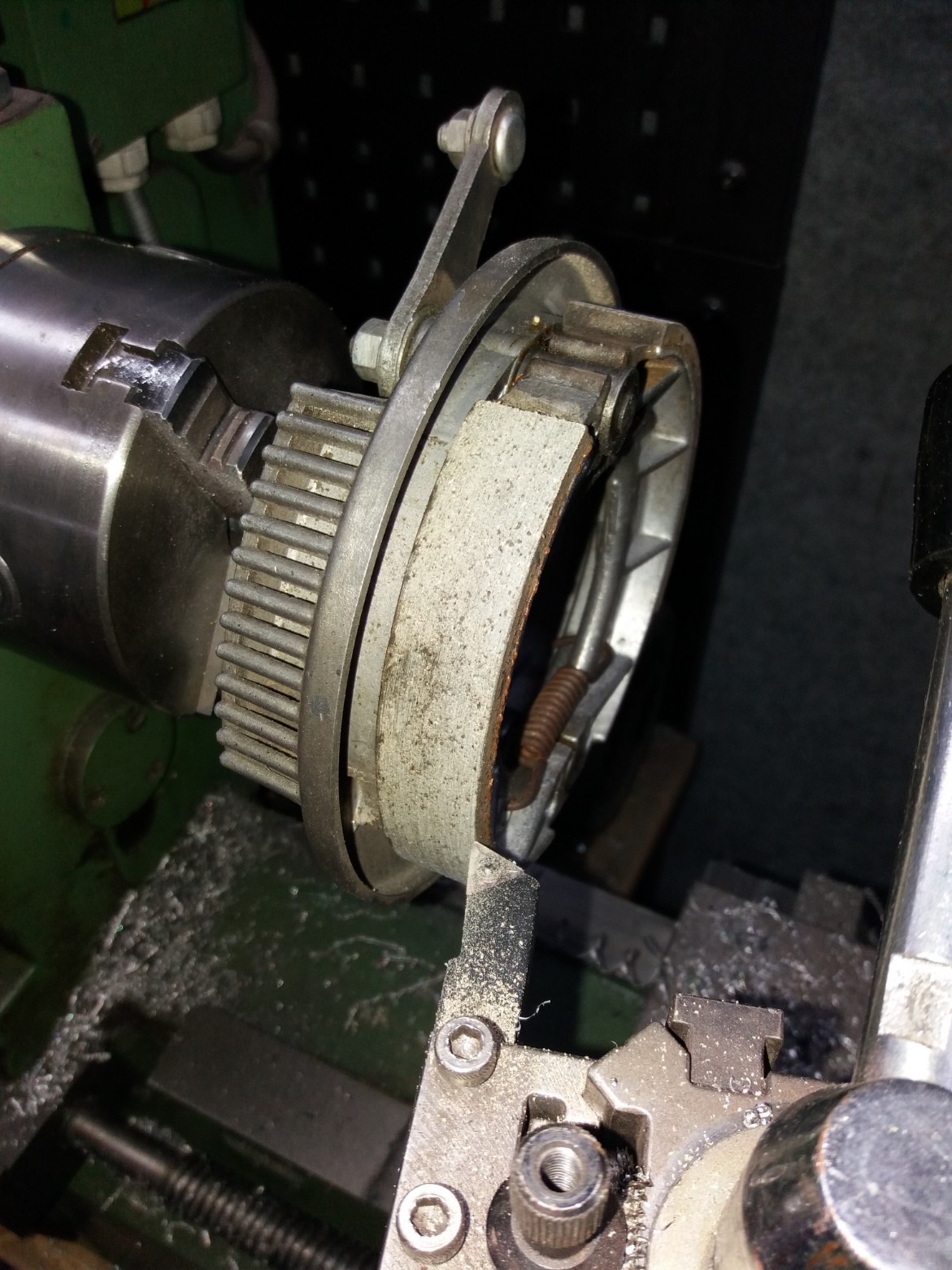 Using the original adjusters, need to drill them to 12mm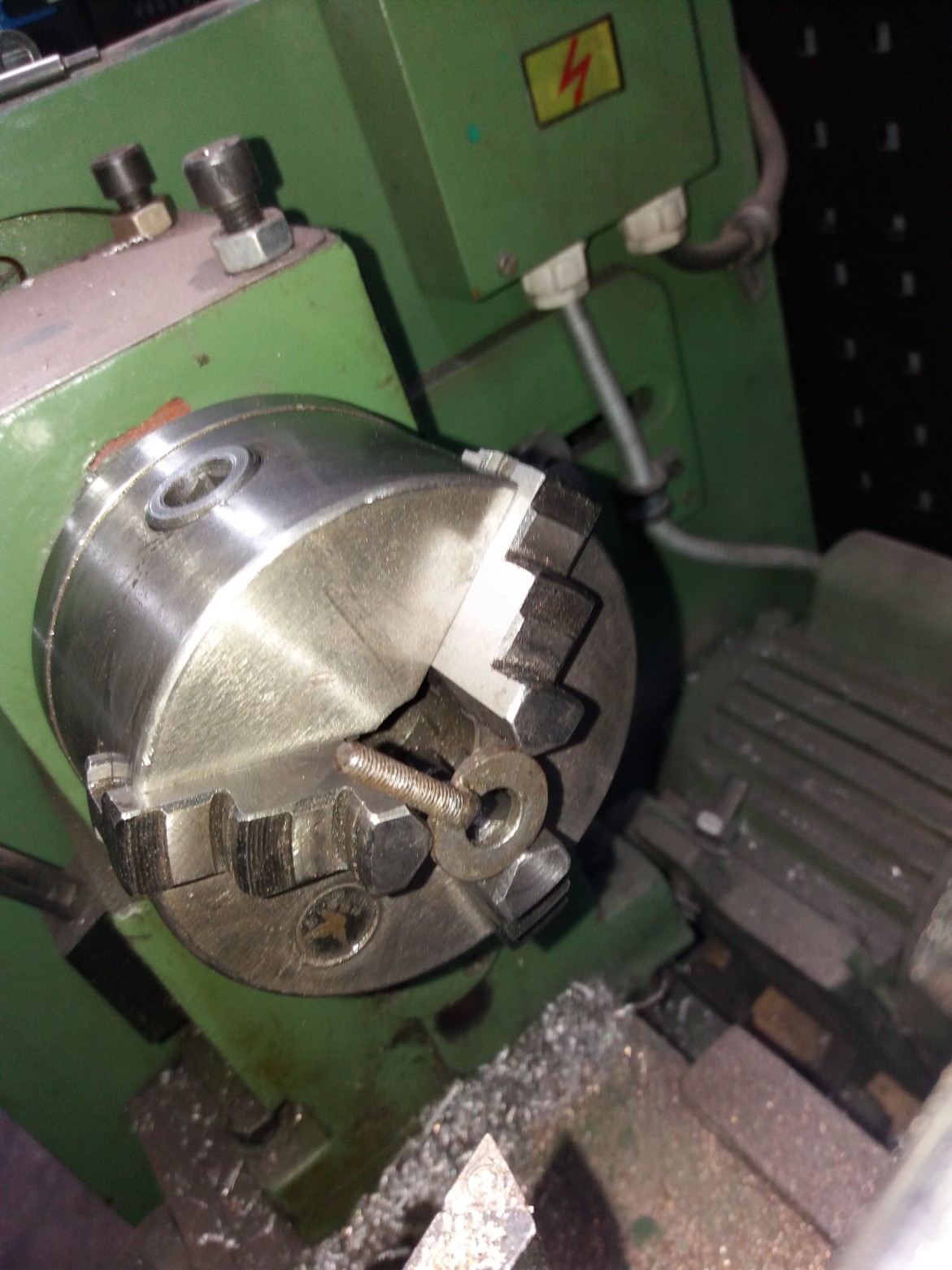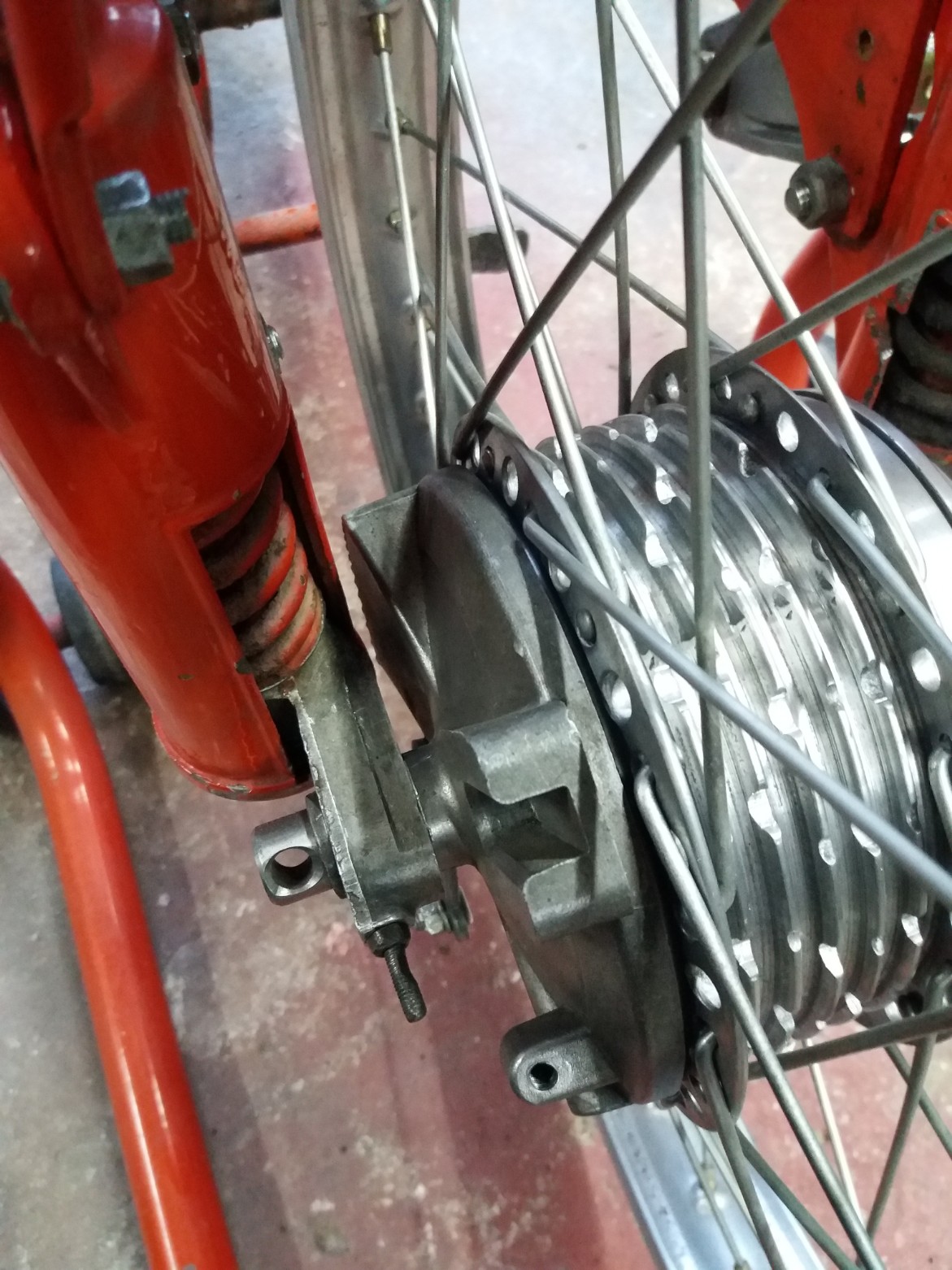 A lot of space, this will work.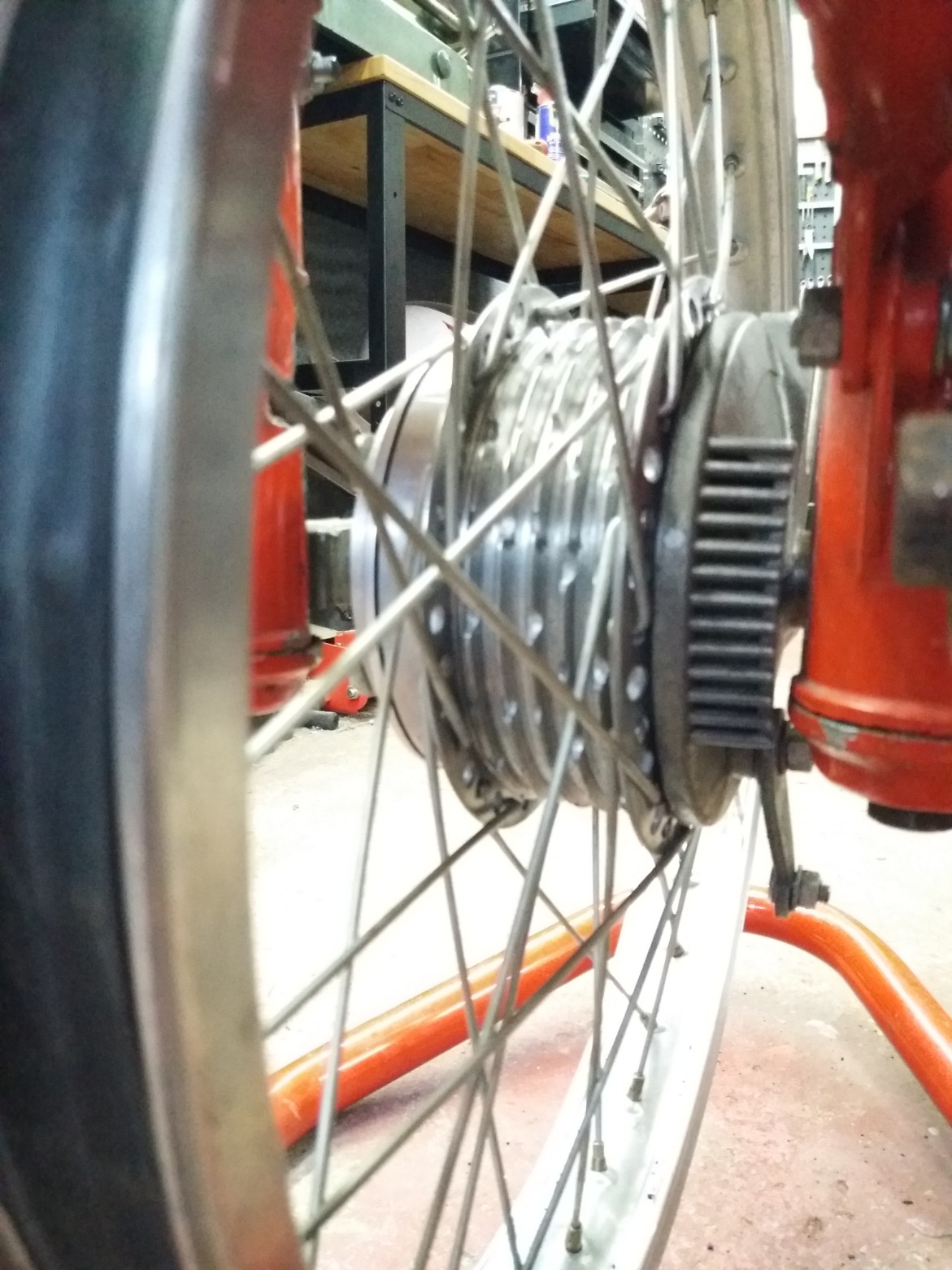 Need some new spacers, but it fits quite well like this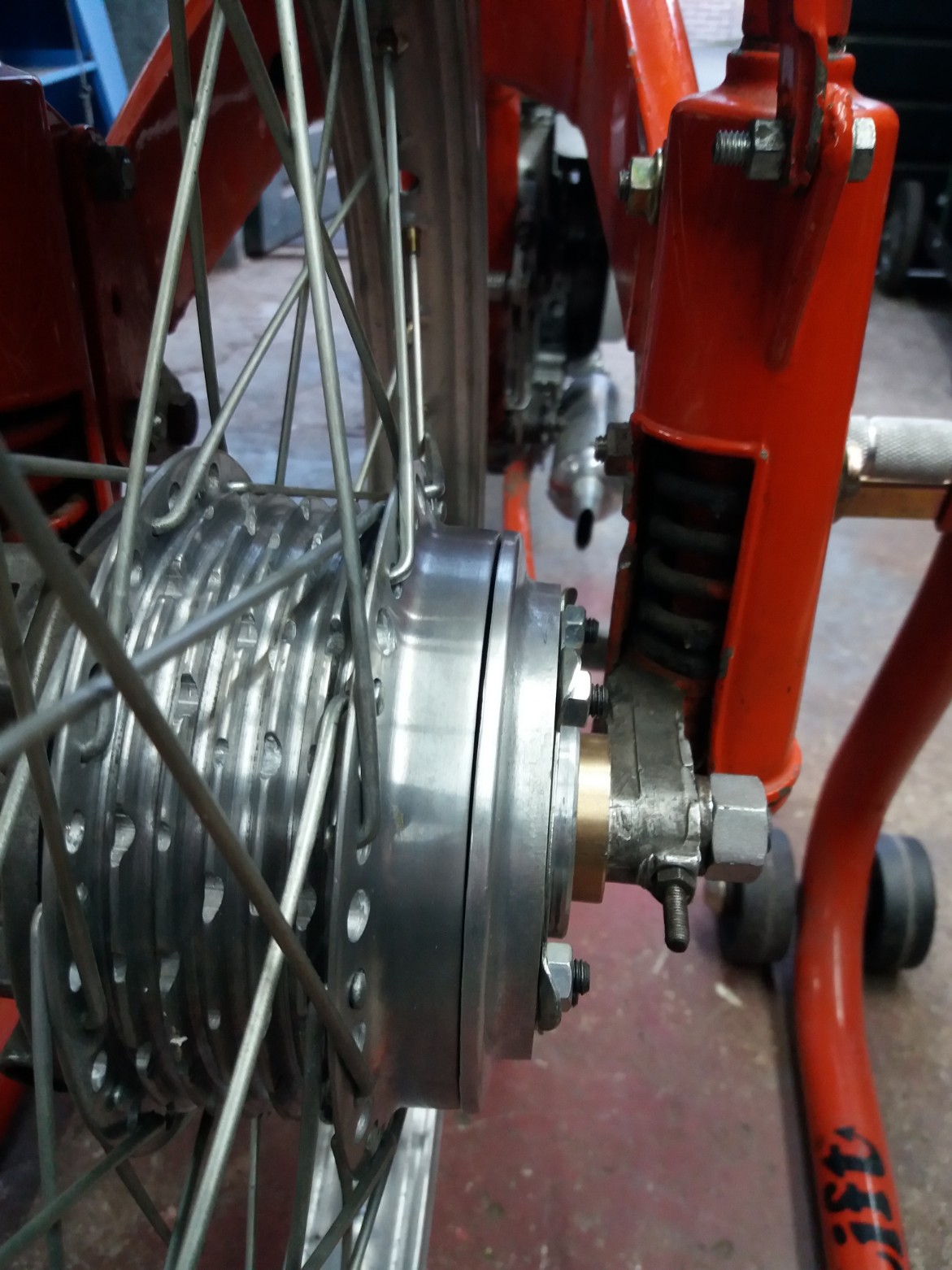 More tighter to the right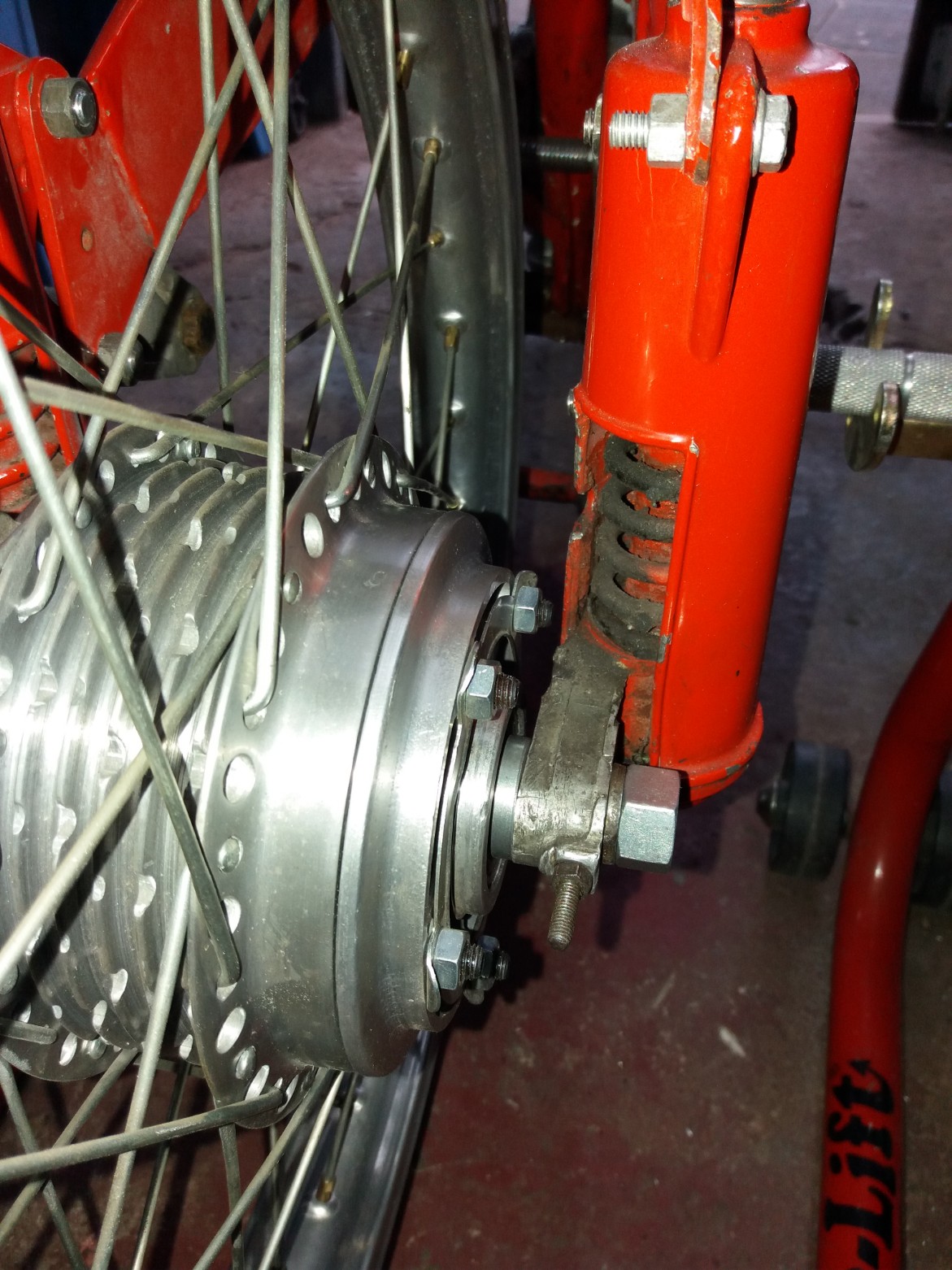 A spacer on the Left side