It's frustrating that I hardly have any time these days.
So quickly started on the pull bar for the front brake.
The idea came out pretty good, I'm confident it will hold
Turning the spacer at the right dimension.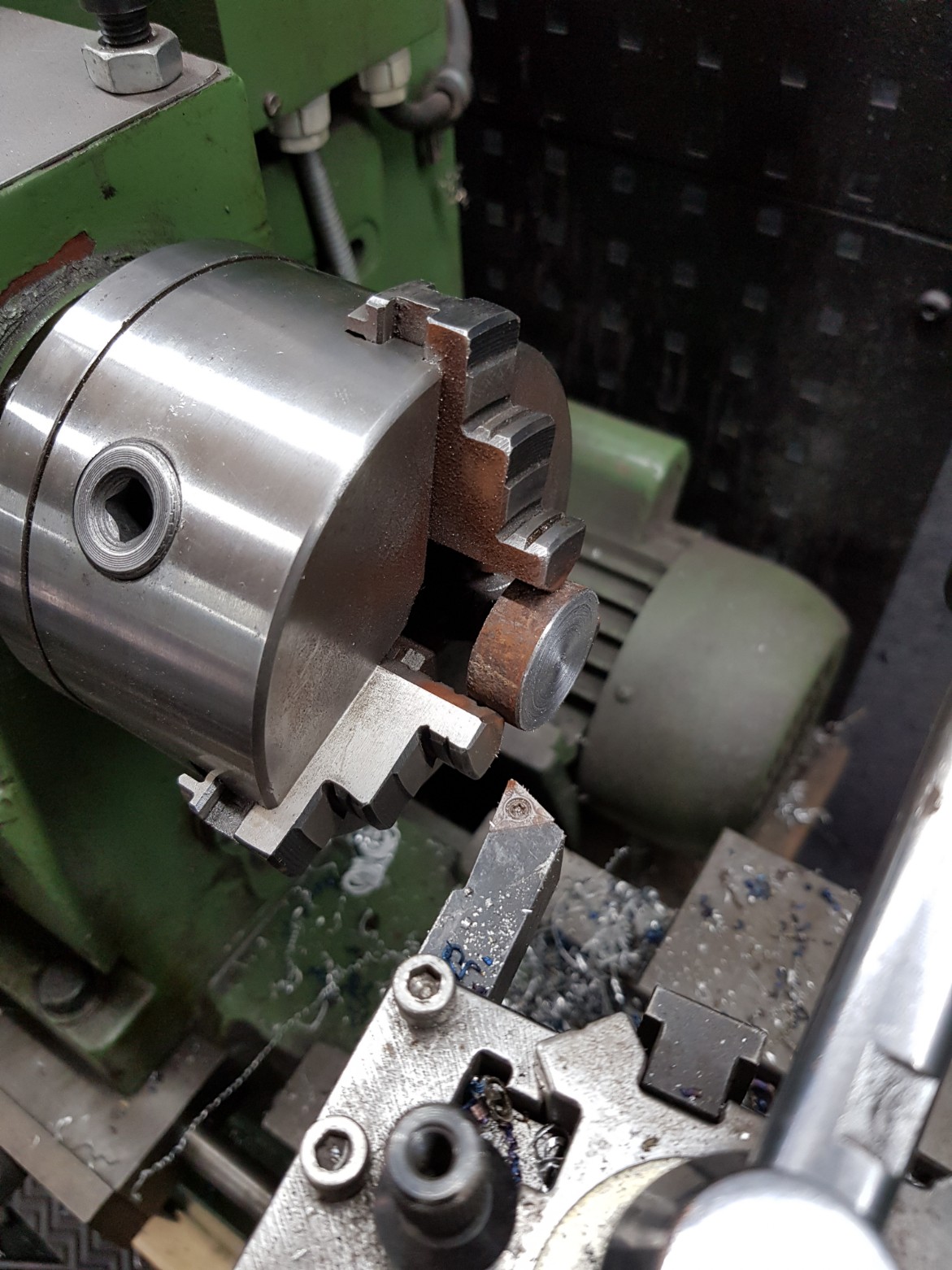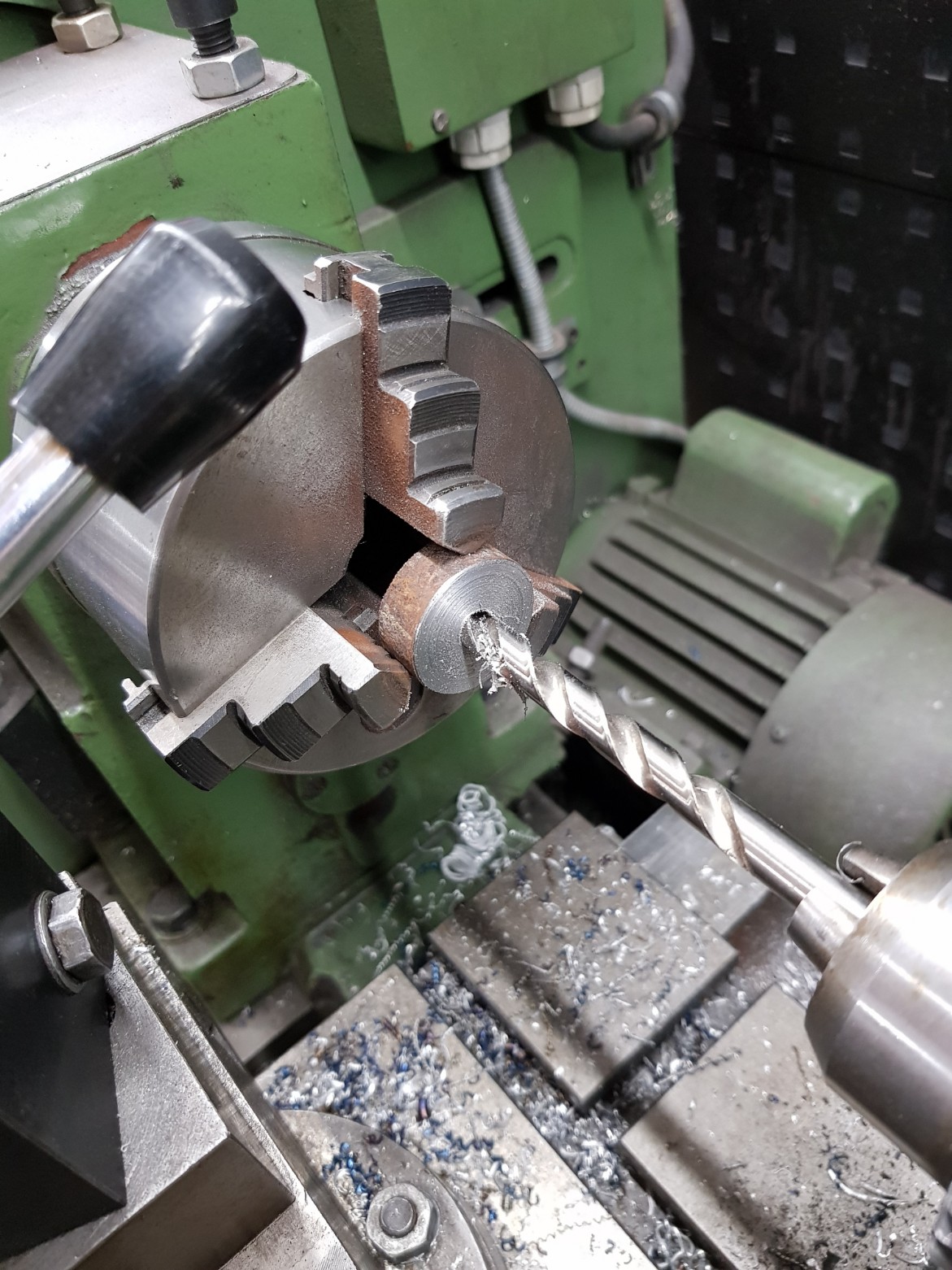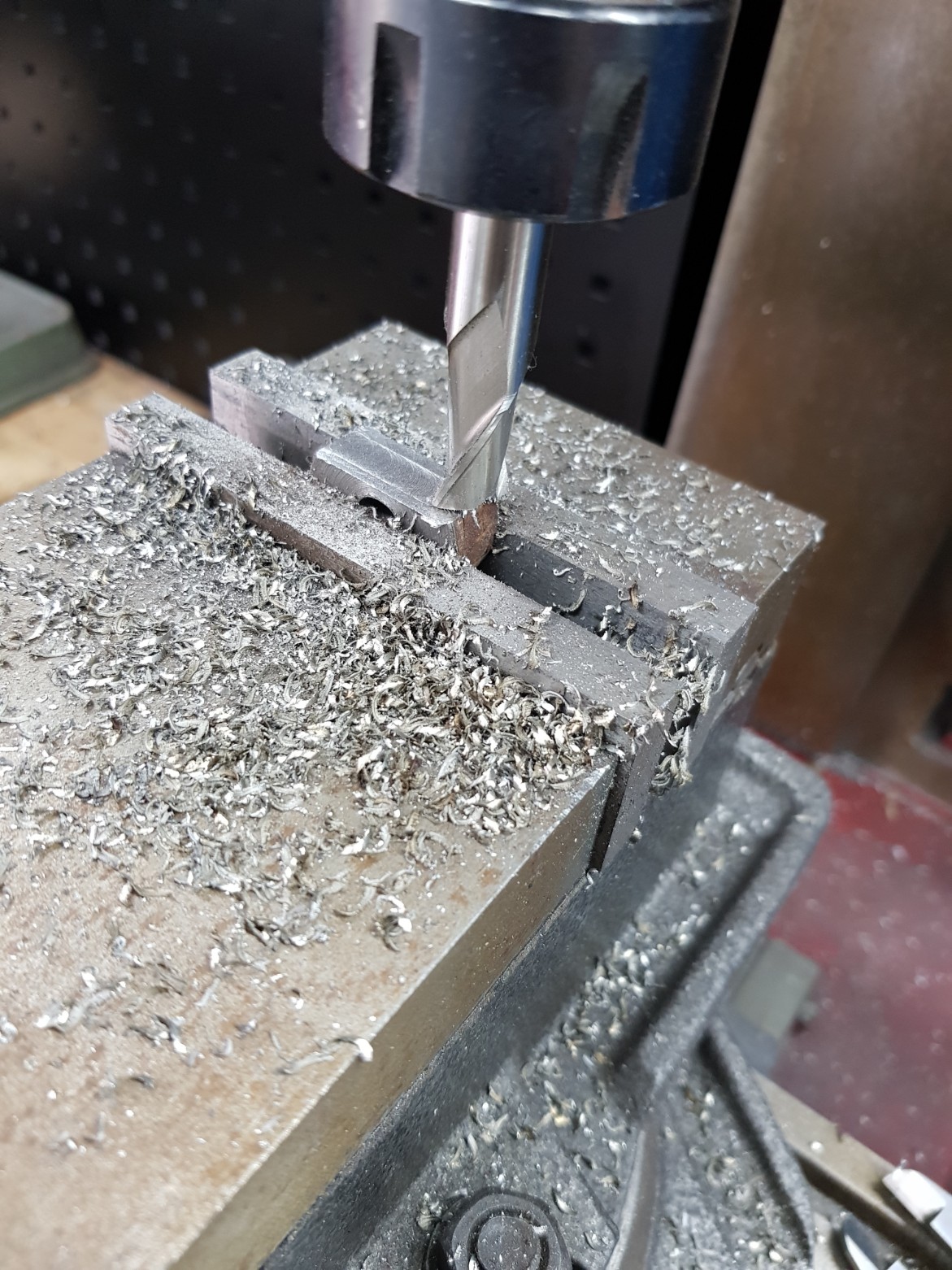 Here you see the spacer, nice and tight.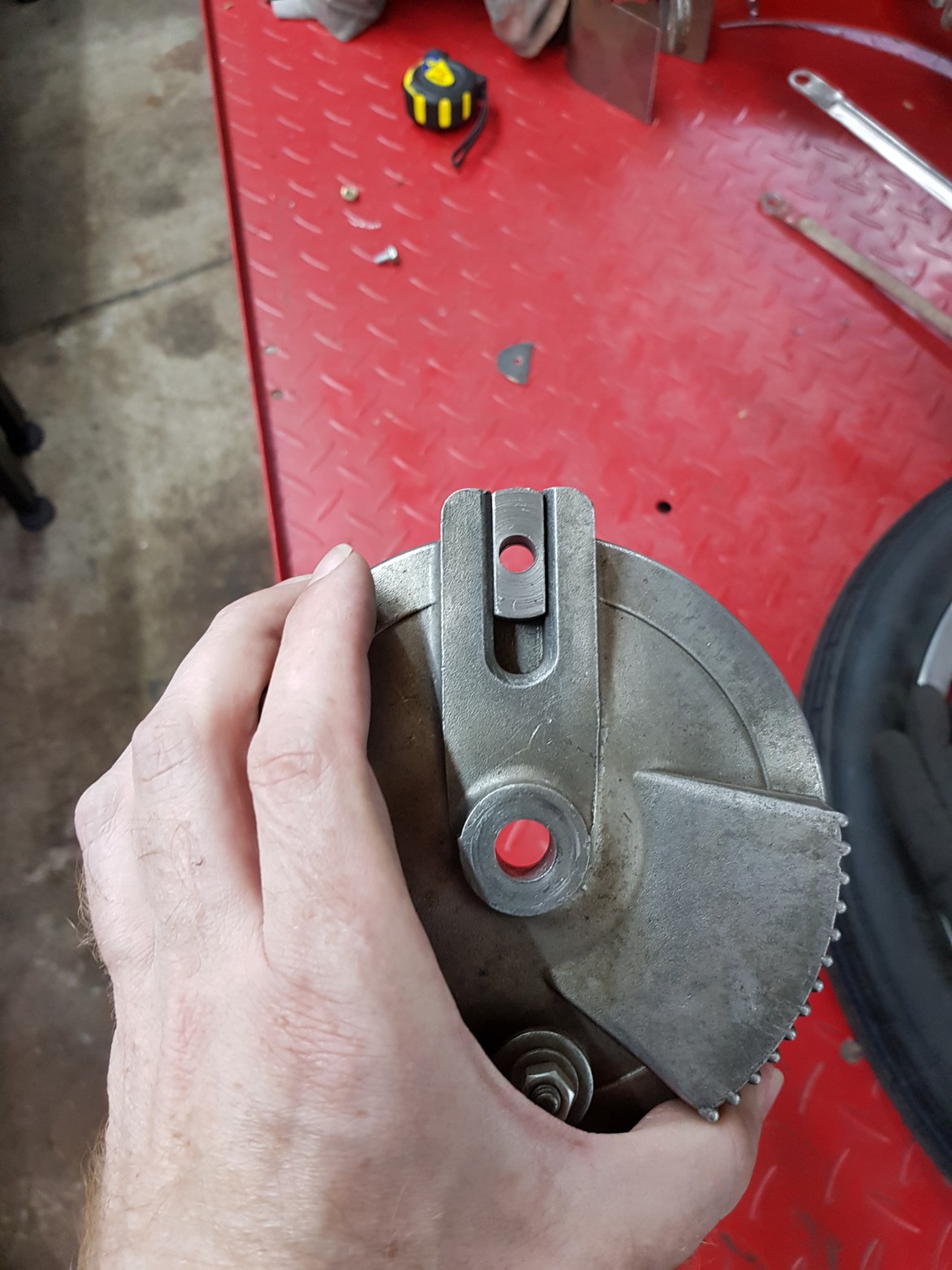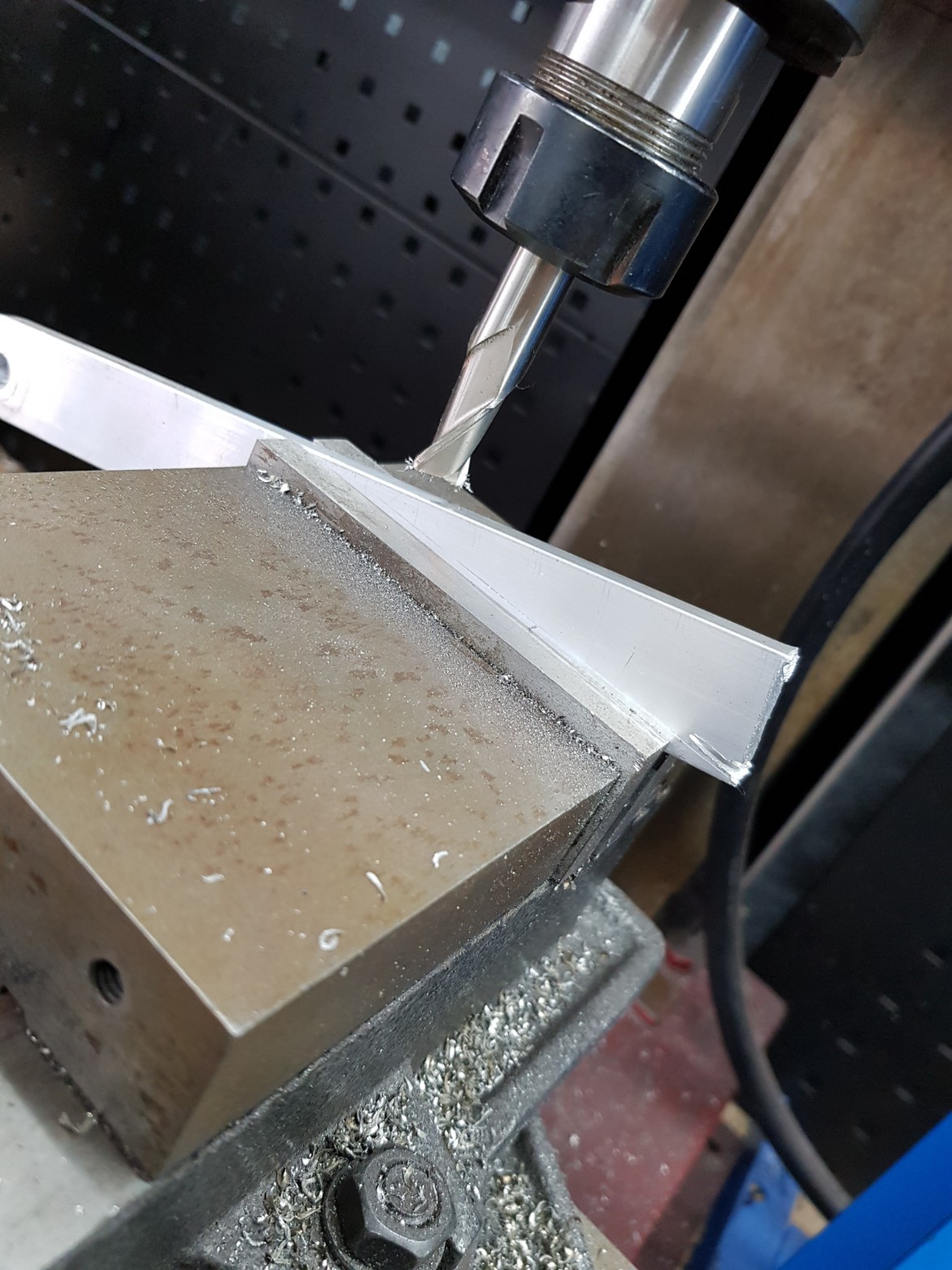 Nice and tight with the front swingarm.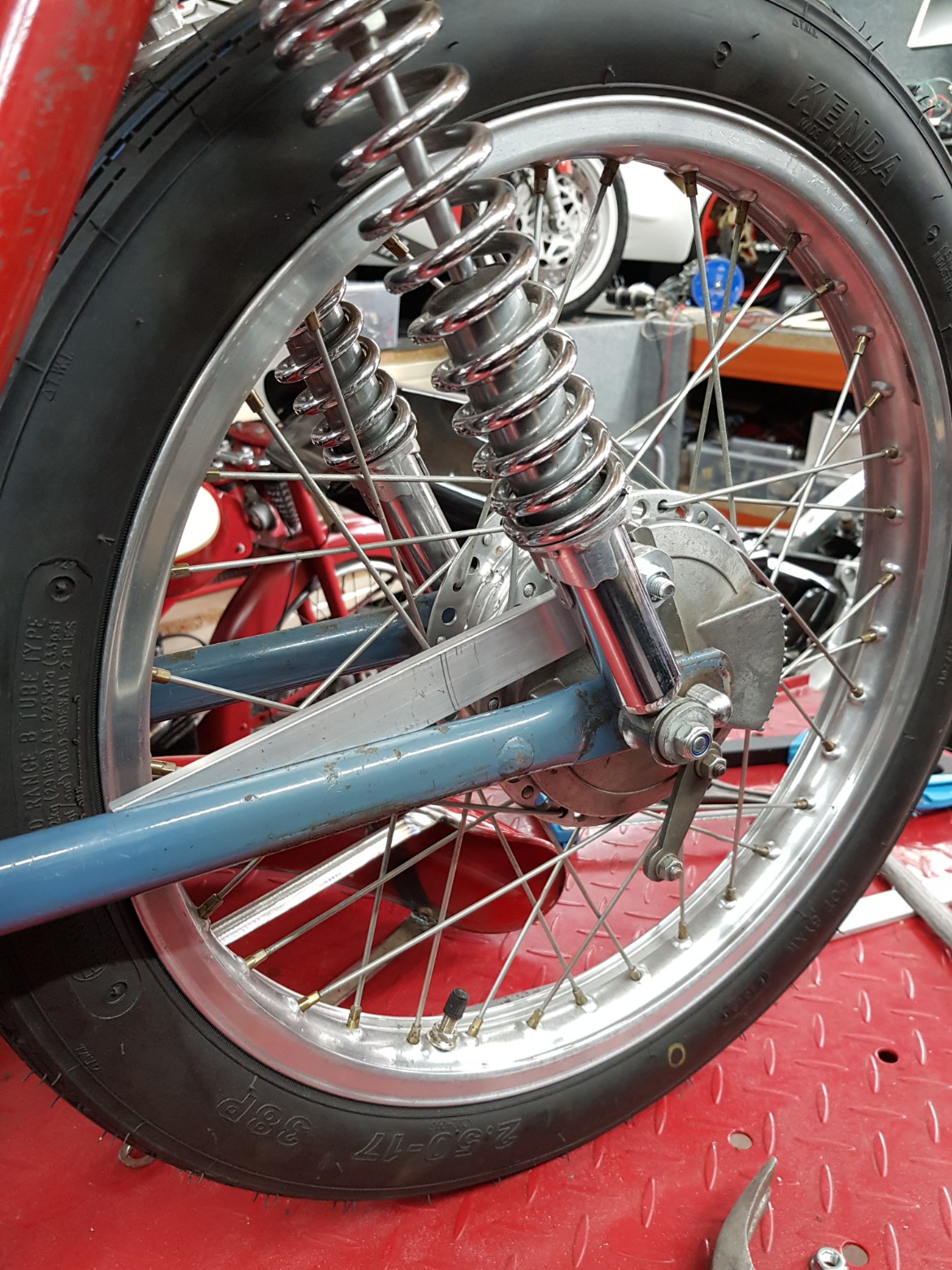 Welded the collection plate, it should be right behind the aluminium pull arm.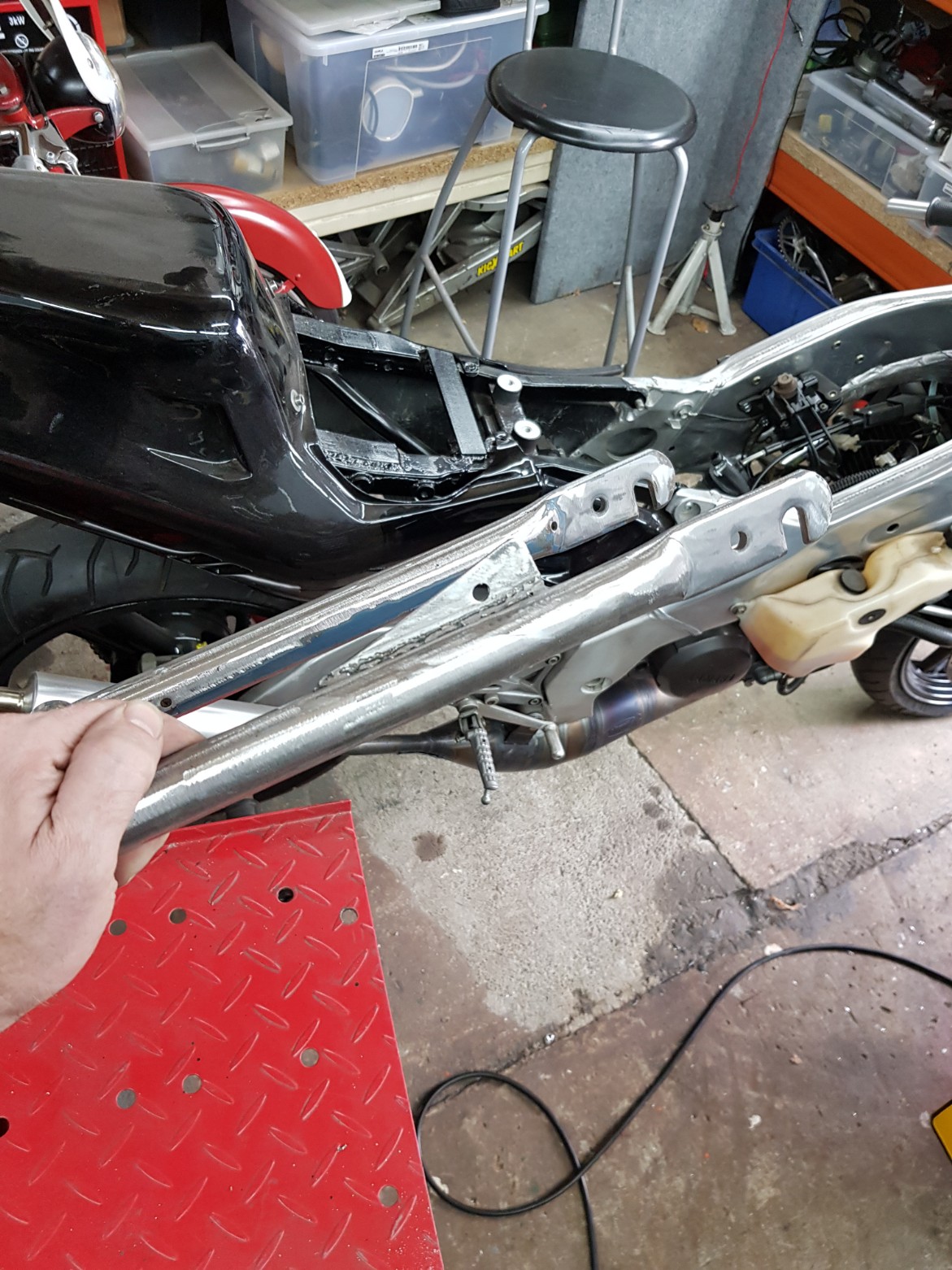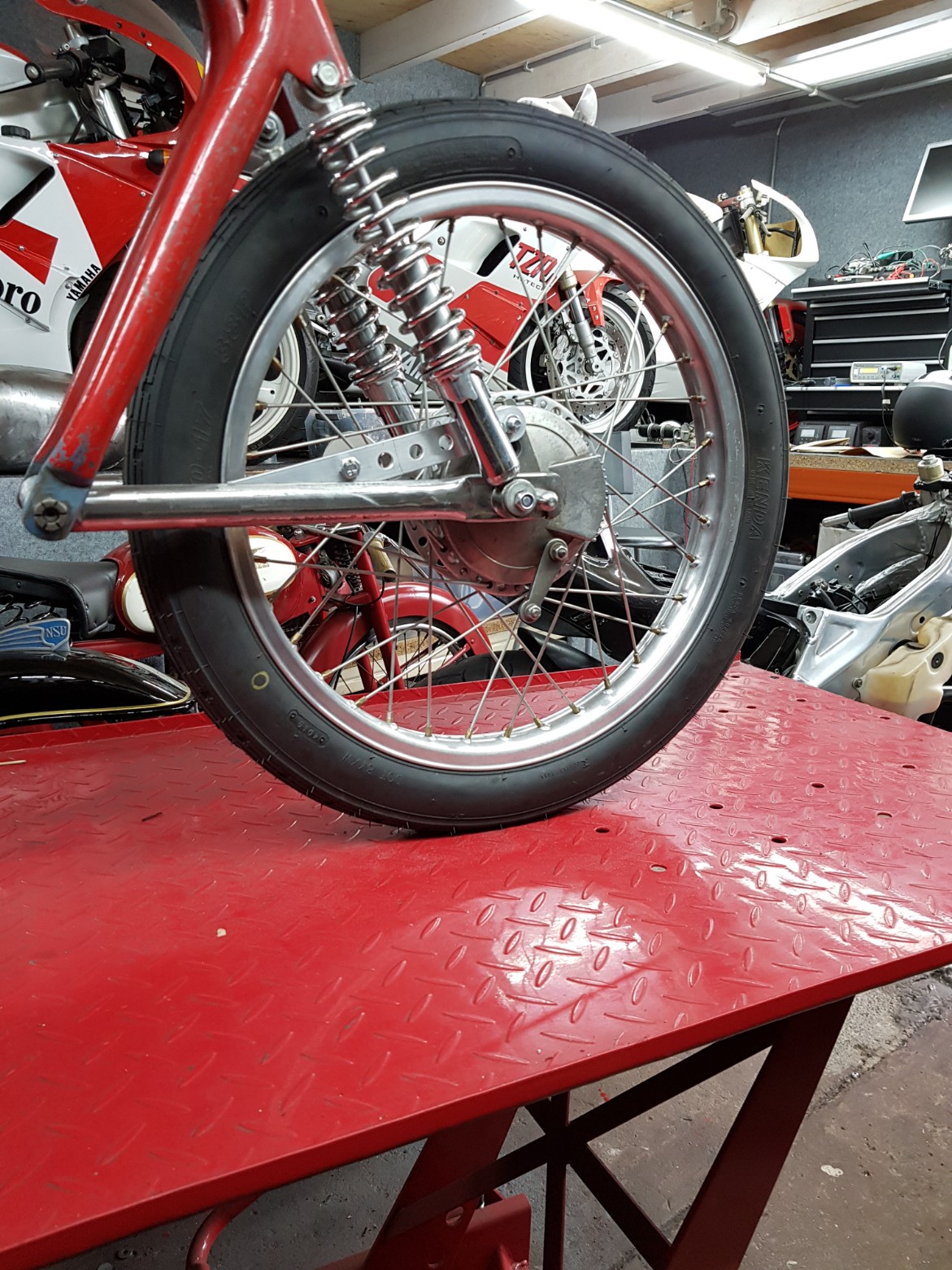 With spacer so the brake cable can just go around it.