One thing my Motom needs is a mechanical rev counter, what most racers in the 50's had. With a nice bronze drive and the white with black rev counter.
I bought a set and it will be a challenge to make it fit and work.
Lets see how far i will come.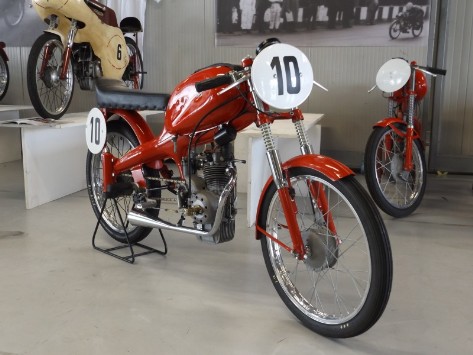 My bought revcounter in the box.
An old peach off aluminium is getting a new life.

Extending the nut (centered with a 8mm drill).
Machining the outside to 10mm.
Clamp the 10mm in the mill (so its center) then clamp the nut.
Fist cut, looks like its working.
Untill i got deep enough.
Holes for the drive holder.
Made a tool. (10mm inside 16mm outside)
To keep it in the center.
Should be good like this.
Its a bid off center on the
flywheel cover, but thats OK.
Just for the impression, need to buy some new bolts.
Its a little bid wide to the side, I can gain about 8mm by shortening the driver pickup point
Today I could do a bid more work, made the spacer a tiny bid smaller so the bolts fit and made a small bracket for the rev counter.
It could be that throughout time this will be changed as it looks a bid big
, but for now it will hold.
Made the spacer a tiny bid smaller so the bolds fit.
Starting with the bracket.
It looks not special, but will do the job.
You see, I need the space for the 90 degrees angle.
Almost in the middle, but it looks great.