Because the frotfork angular, is slightly different and the use of this type of swingarm give a bike an other feeling.
I need a steering damper, because with my first test drive I noticed that the Motom likes to fall inside a corner.
Not a pleasant feeling.

As the bike needs to keep its 50's look, I decided to use a friction damper to give the steering some resistance.

It came out nicely.
The Moto guzzi rear damper.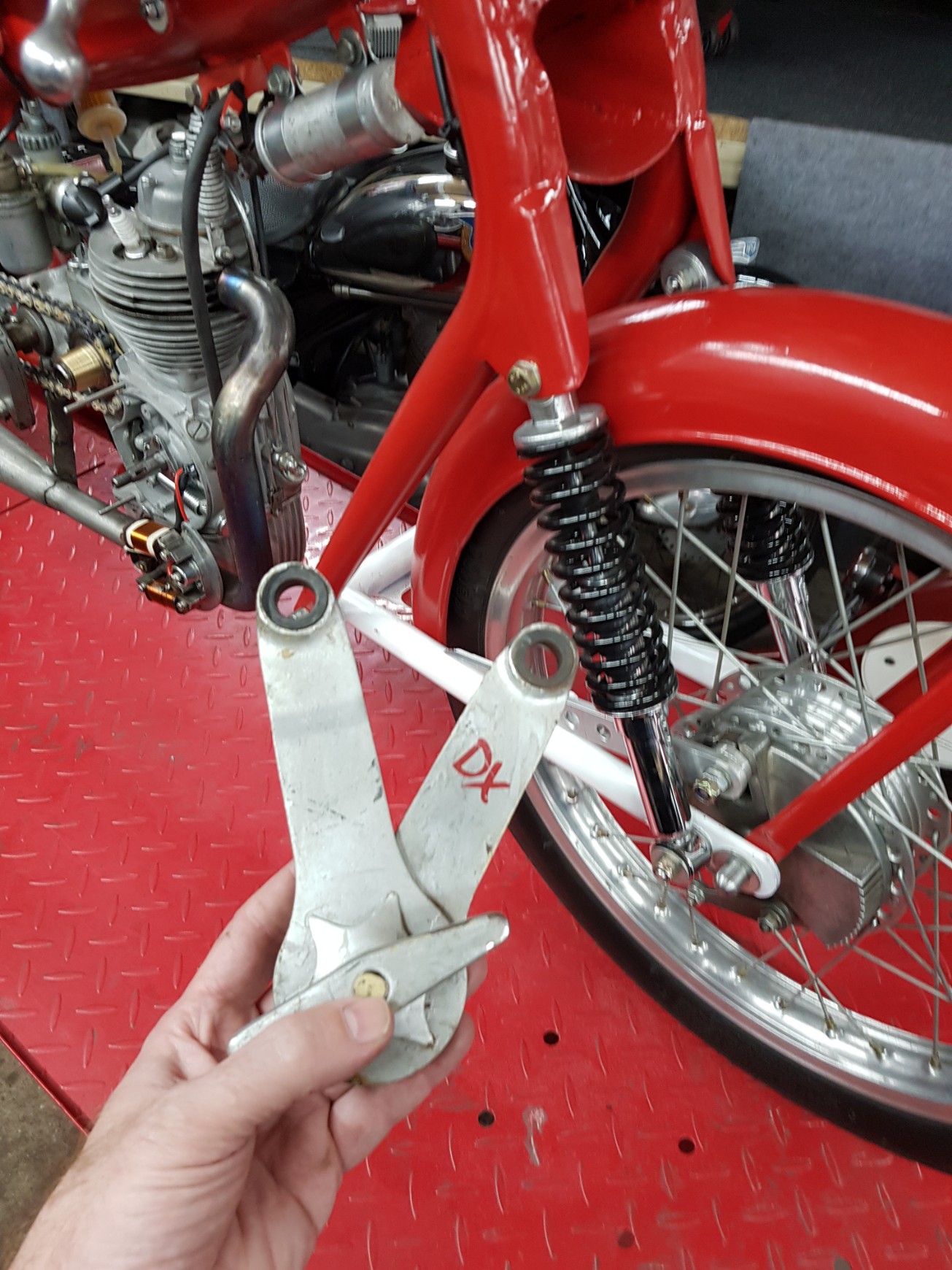 Roughly it will be placed here.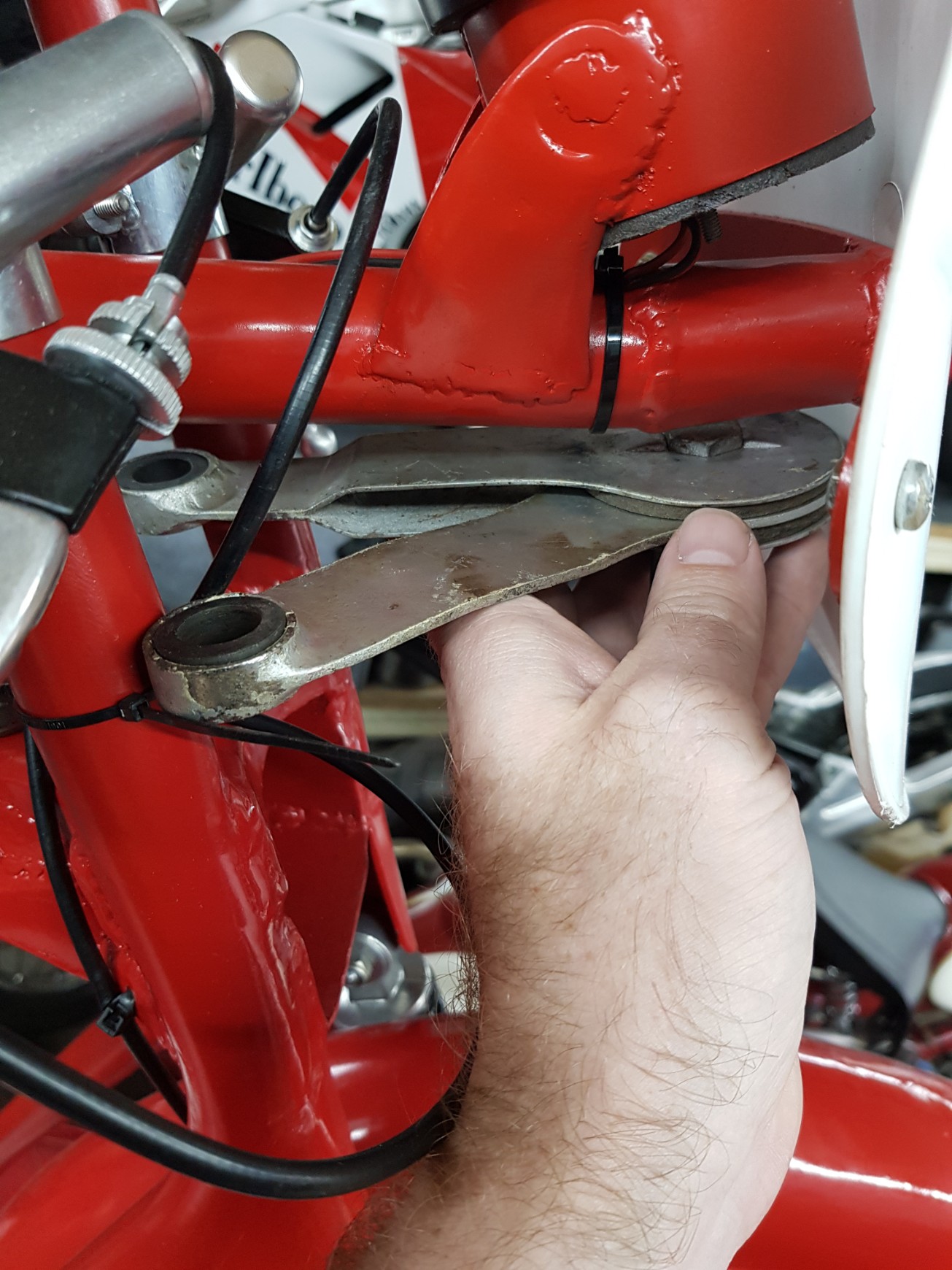 Tacked it into its place, to see if it works.
It worked, so welded it completly.
Grinded it so it looks better.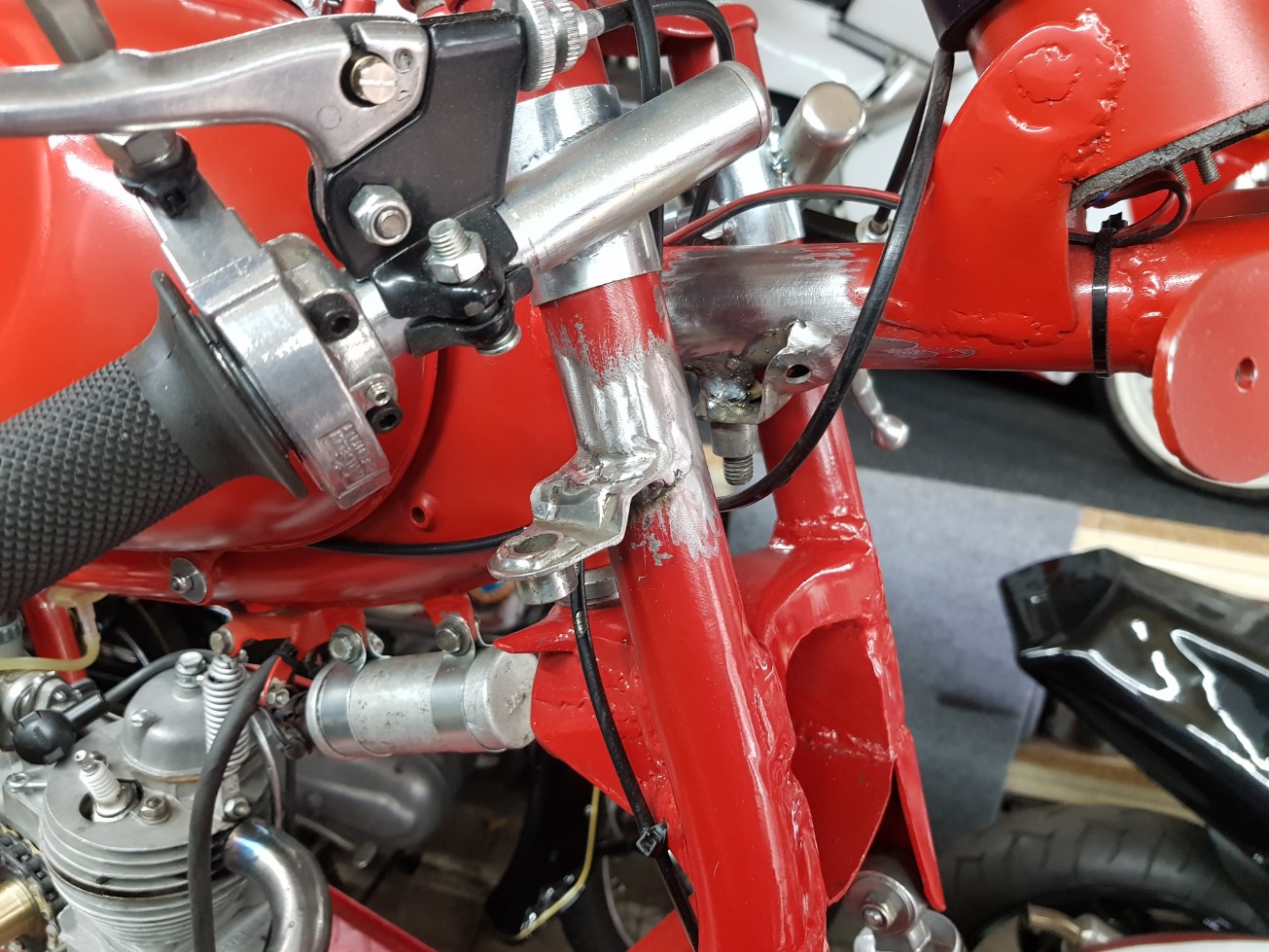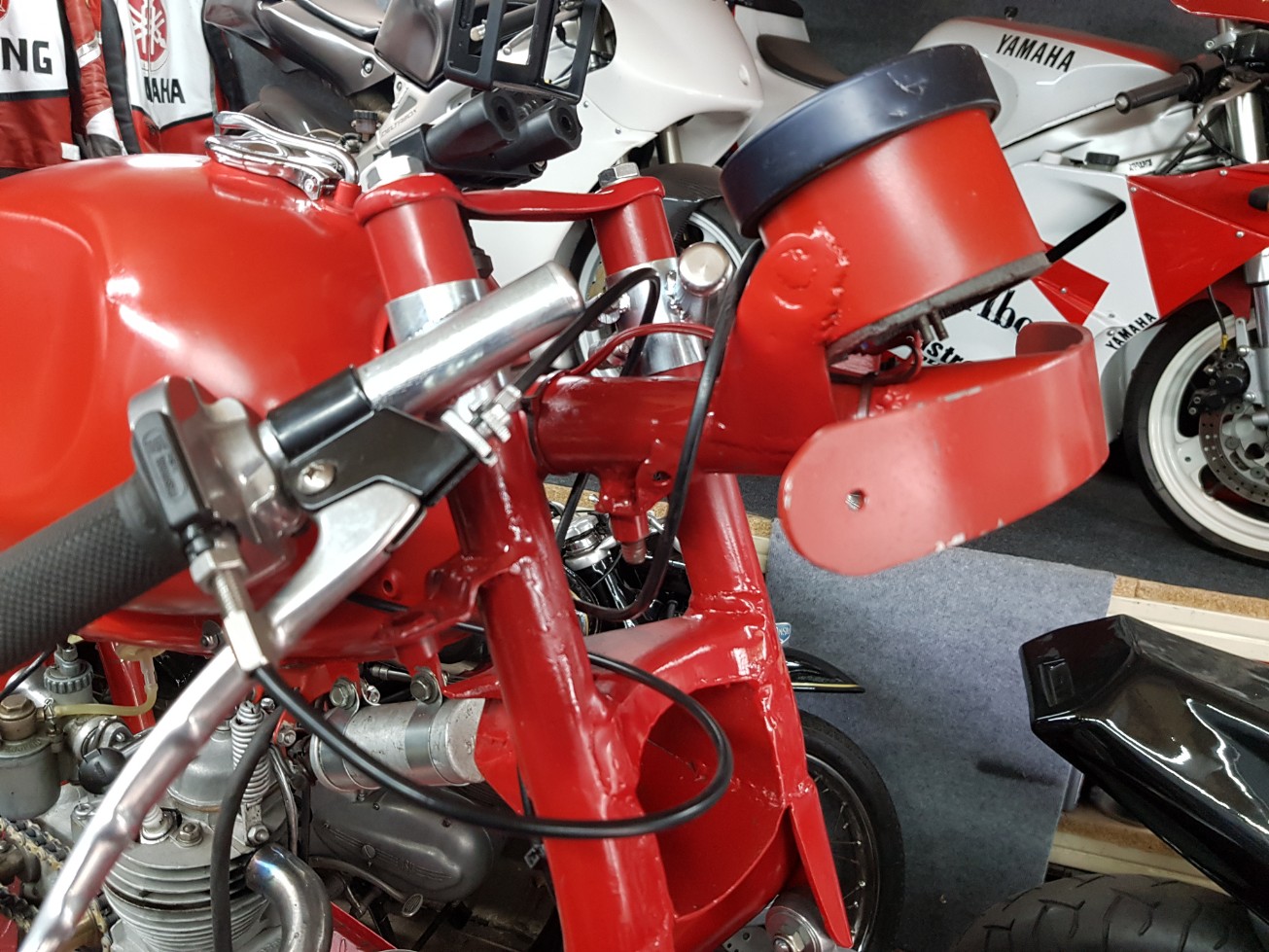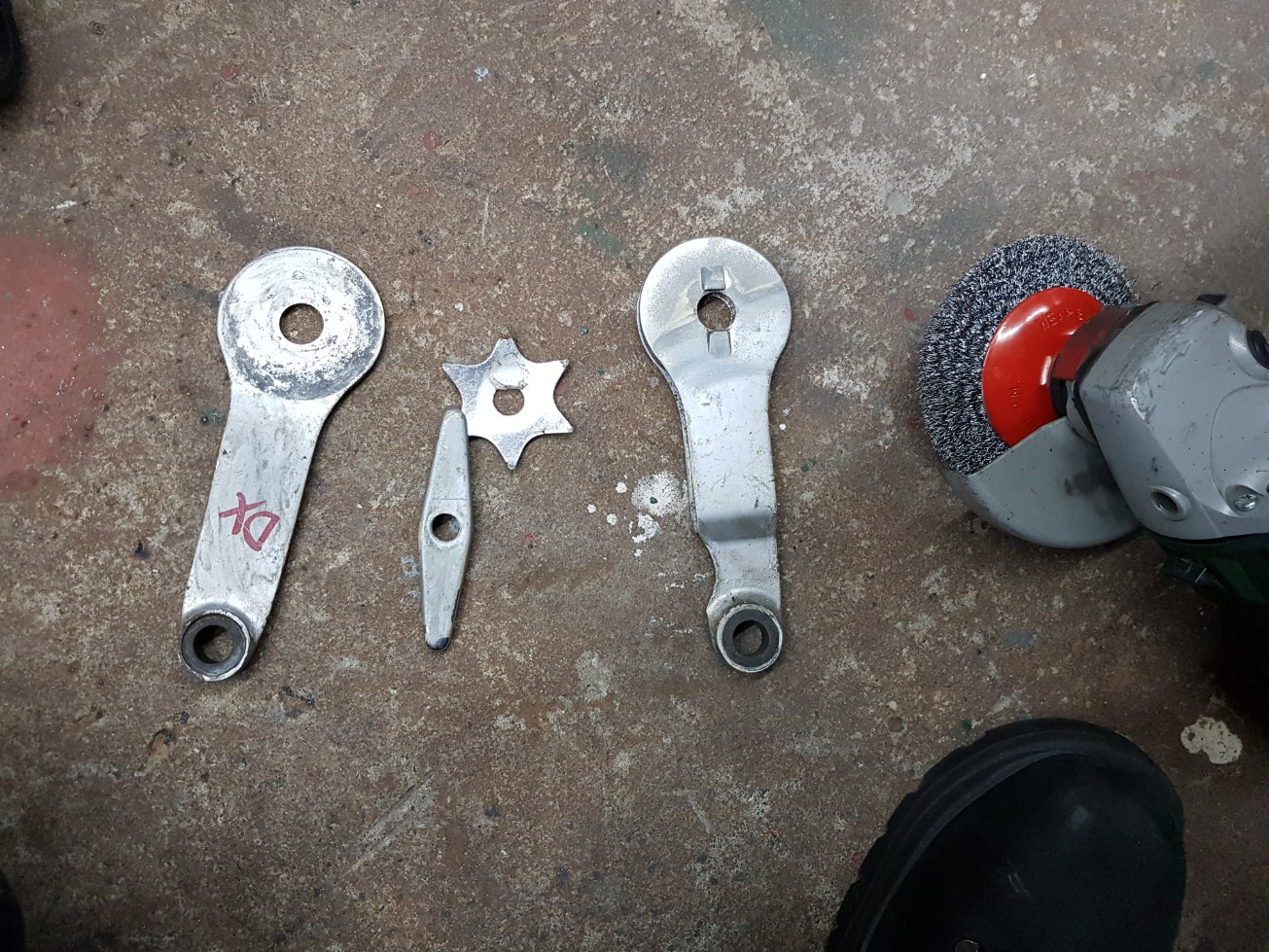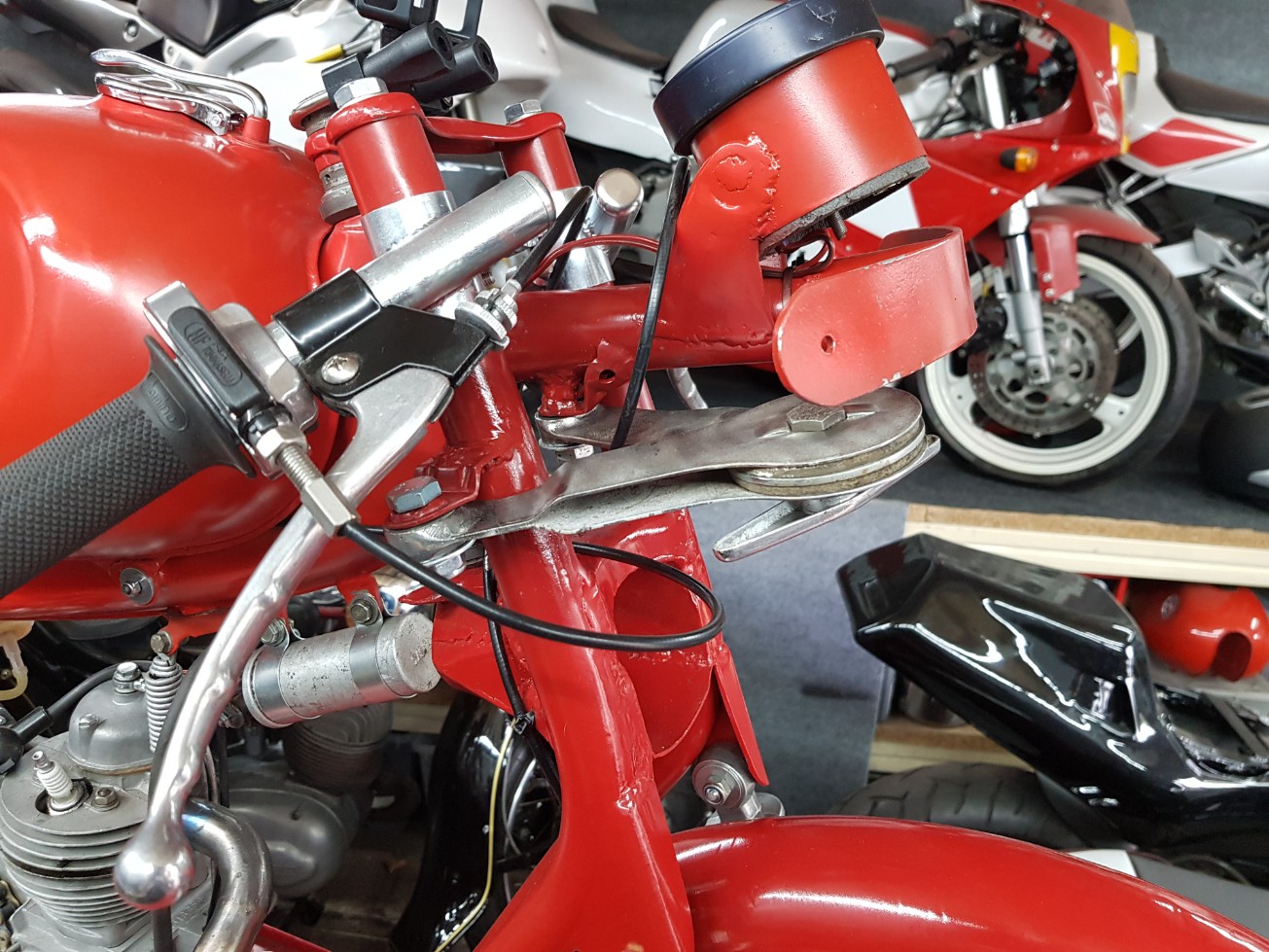 Nice and tight behind the number plate.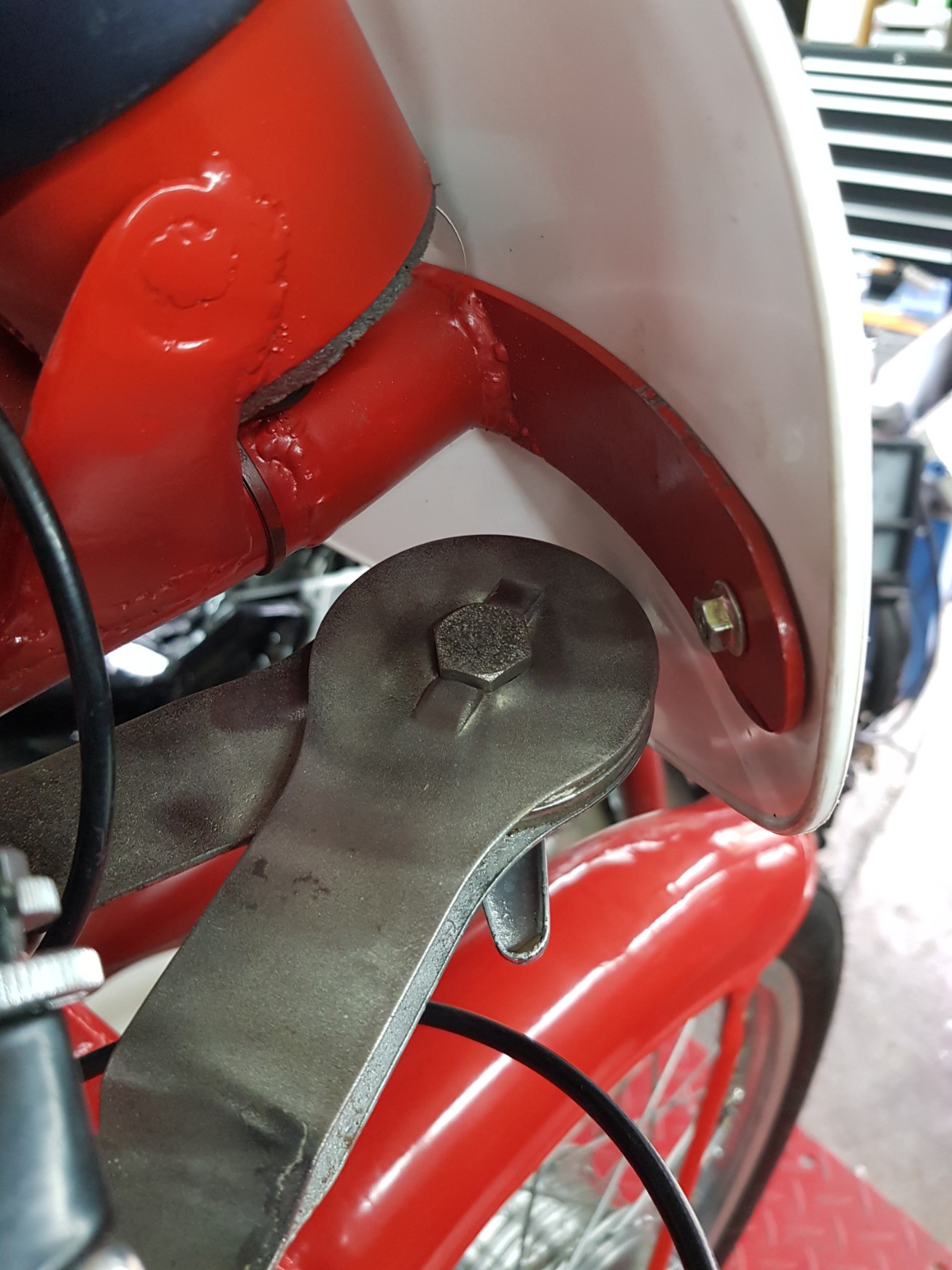 It looks certainly special.