Because the street Motom looks that good, I needed to do my race Motom the same way.
My own paint job was not good enough Serval different red colors, white color, etc, etc.
It needs a proper paint job so she will look just as fine as her brother.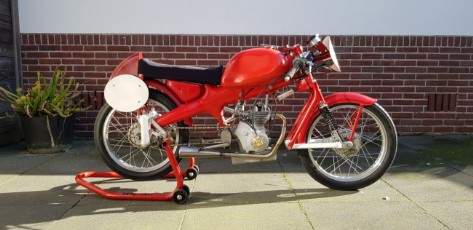 Rear wheel, seat ,tank gone
Front wheel and fender gone
Aluminium parts ready for pearl blast.
Aluminium parts back home
Realy like the end result