An other challenge will be to make a nice looking seat, although a normal Motom racer has only a straight seat with a small bend at the end.
I like to make some that hase roundings in it that matches the flow of frame and rear fender.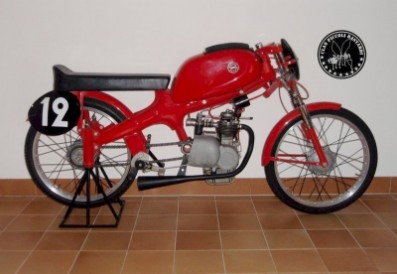 This is in original sport seat, but I'm not that happy with the looks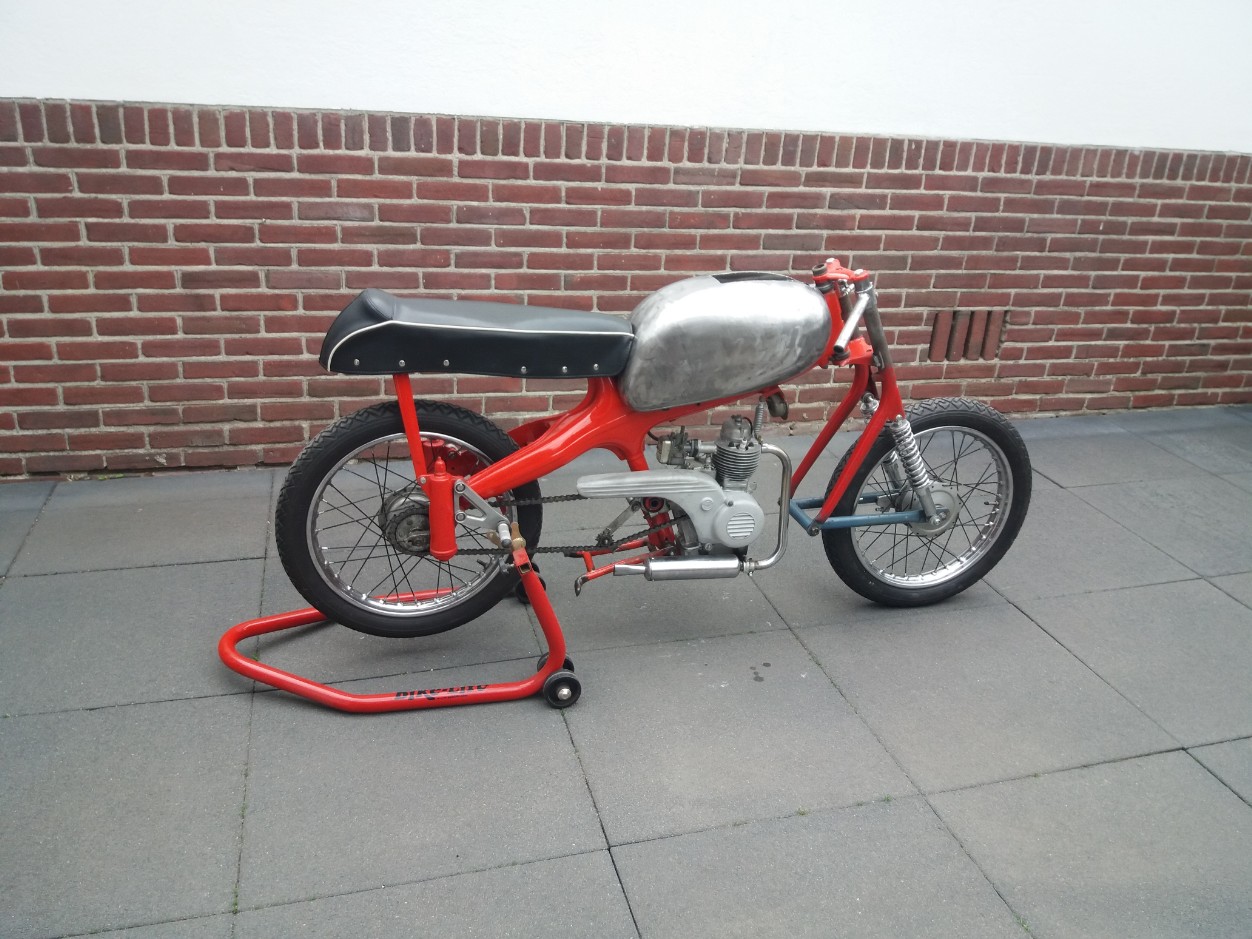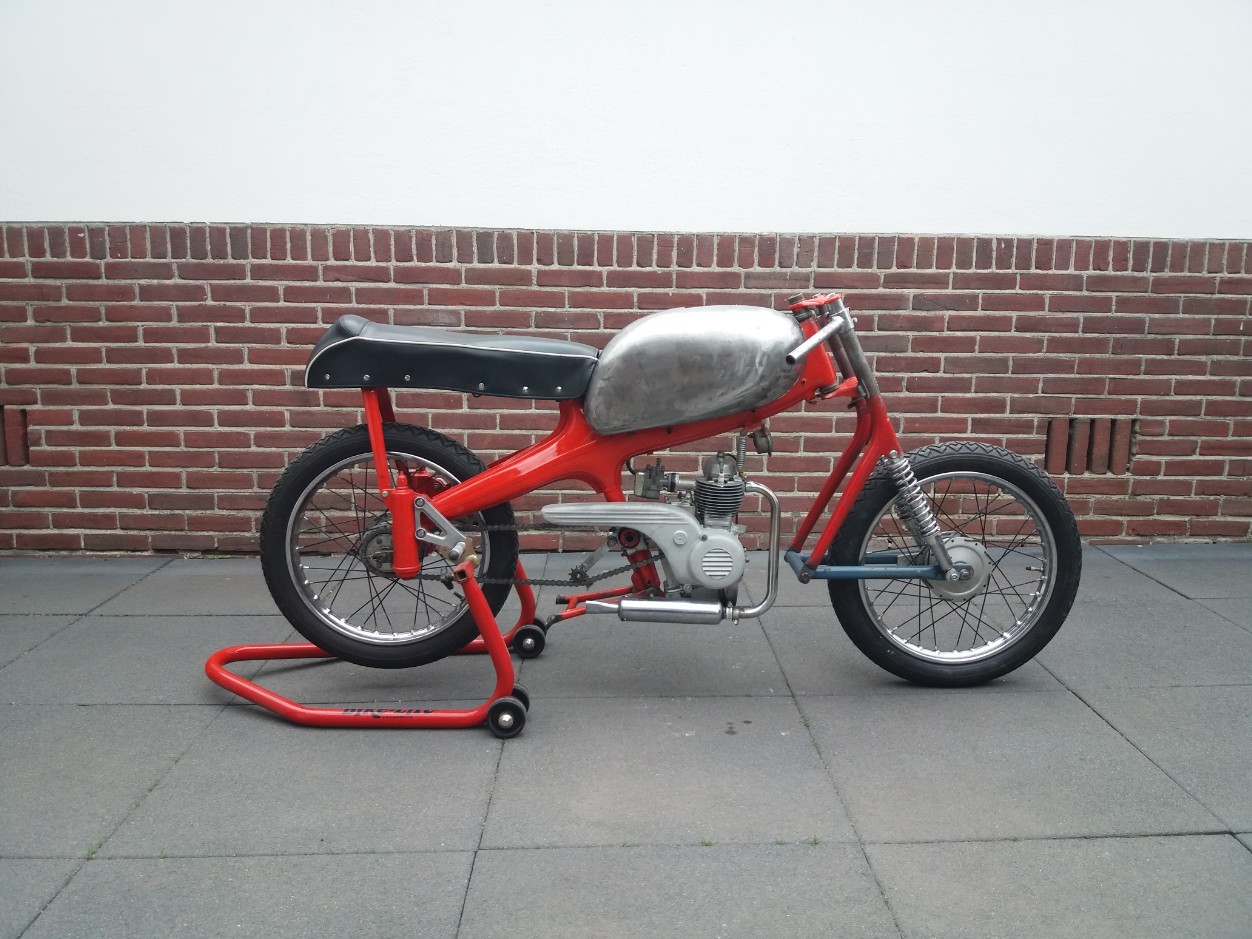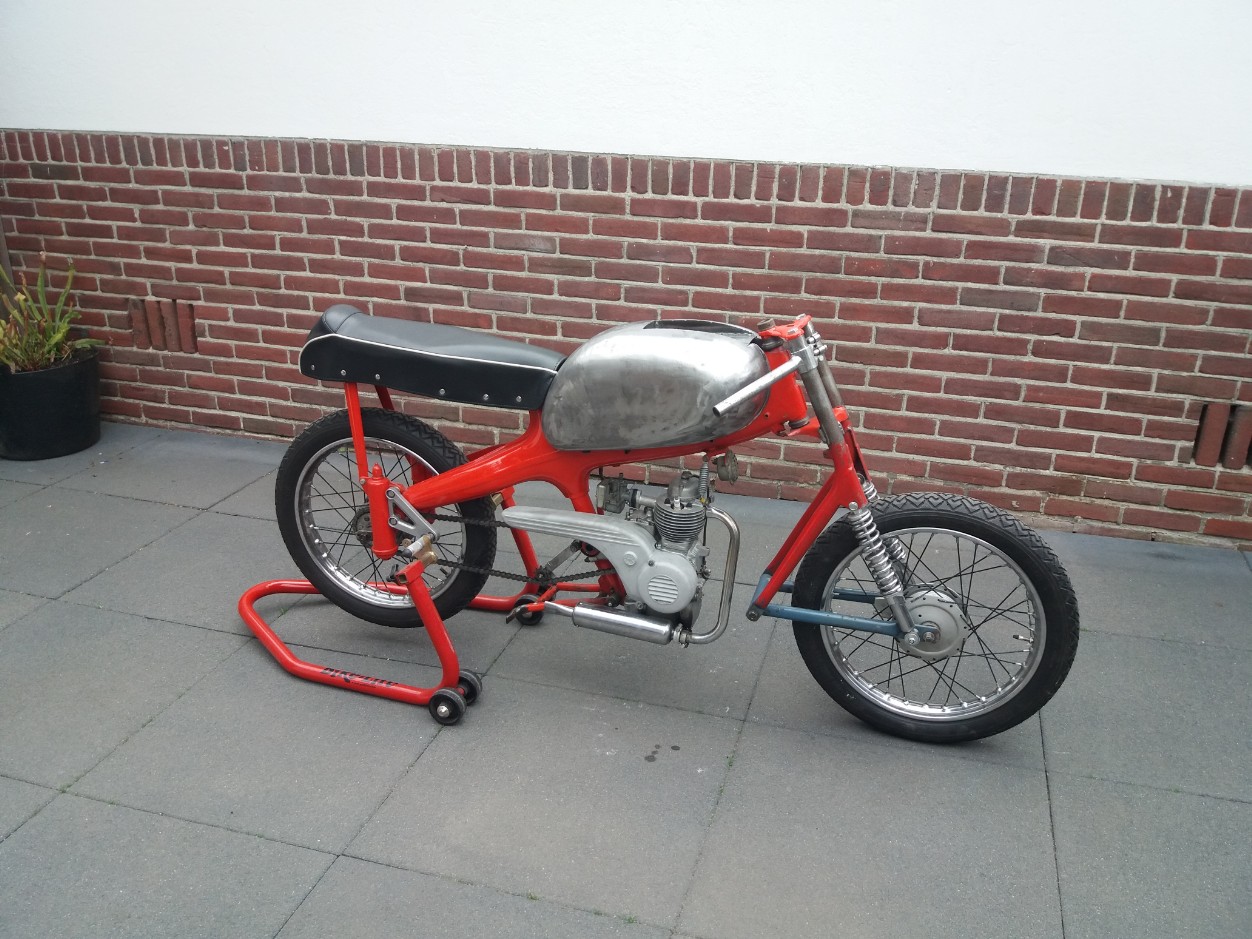 I had to try something to see if I could make the original seat look better. It needs to be lower at the front so the tank lines are nicer and the front needs to be wider to match the Sival tank.
Reverse the seat could be an option as the rear is wider than the front and the smaller front makes nice leaner rear end.
Lets try something
Roughly a reversed motom seat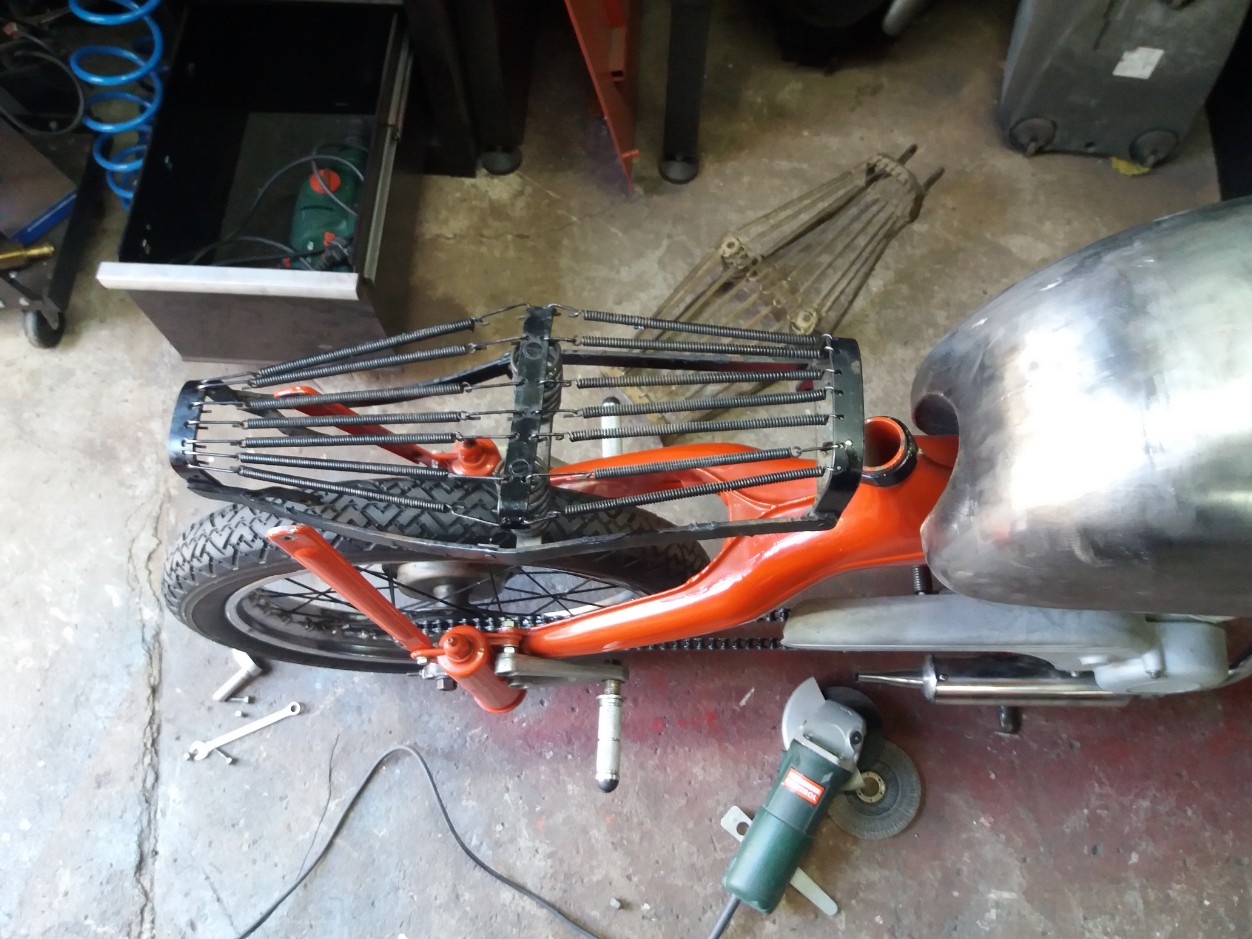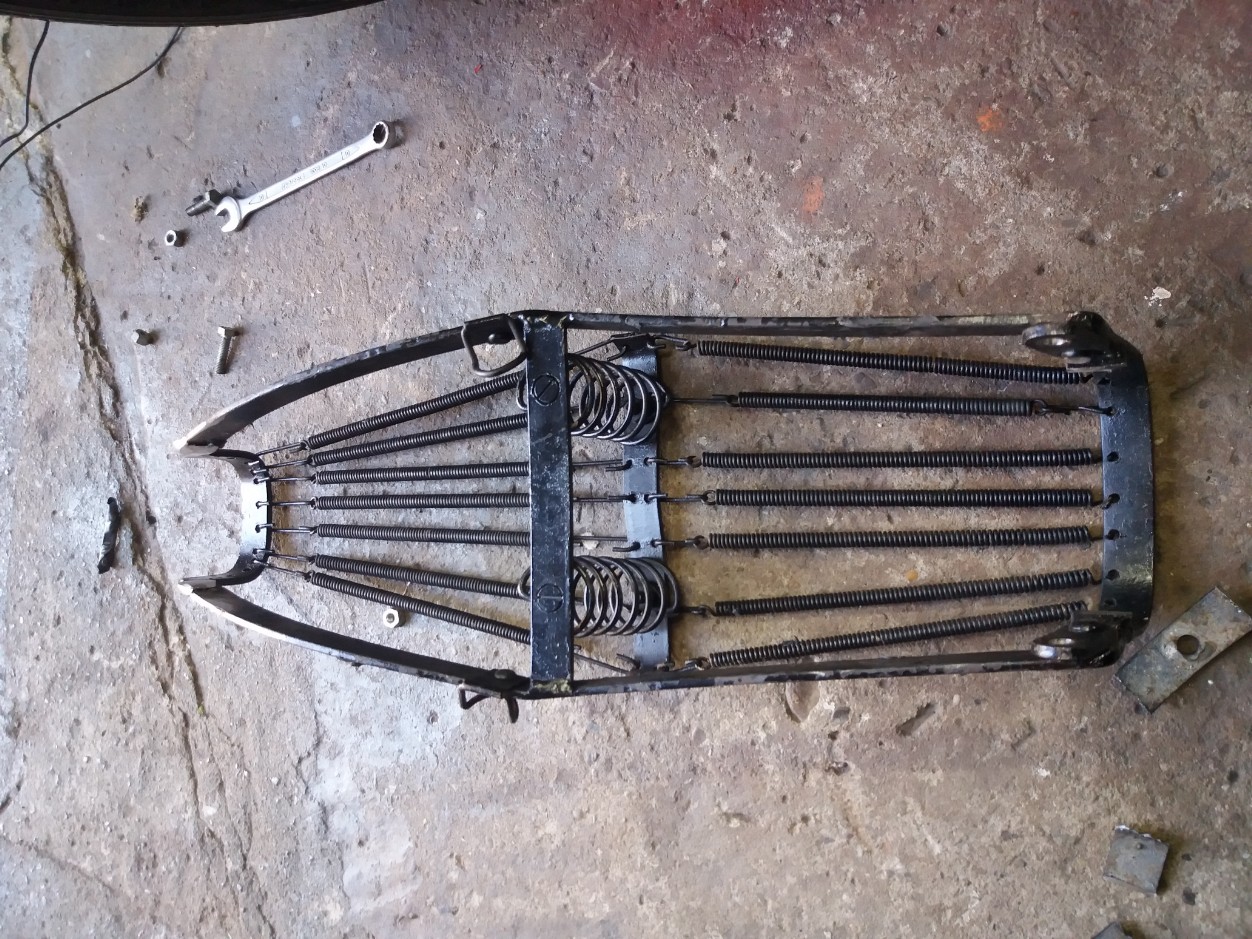 At front a longer mounting bold, at the rear its mounted directly to the seat frame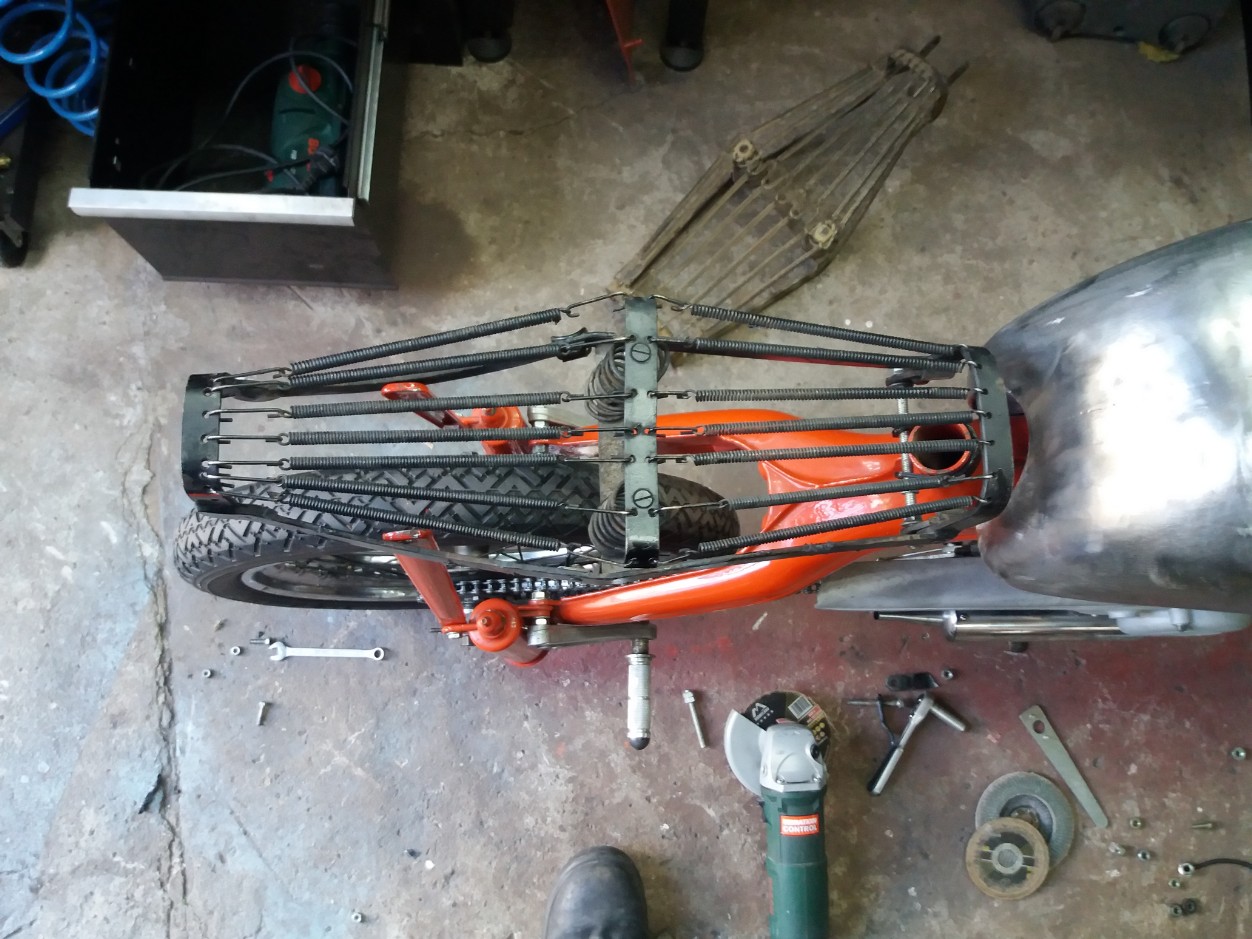 Test setup, it needs to be stronger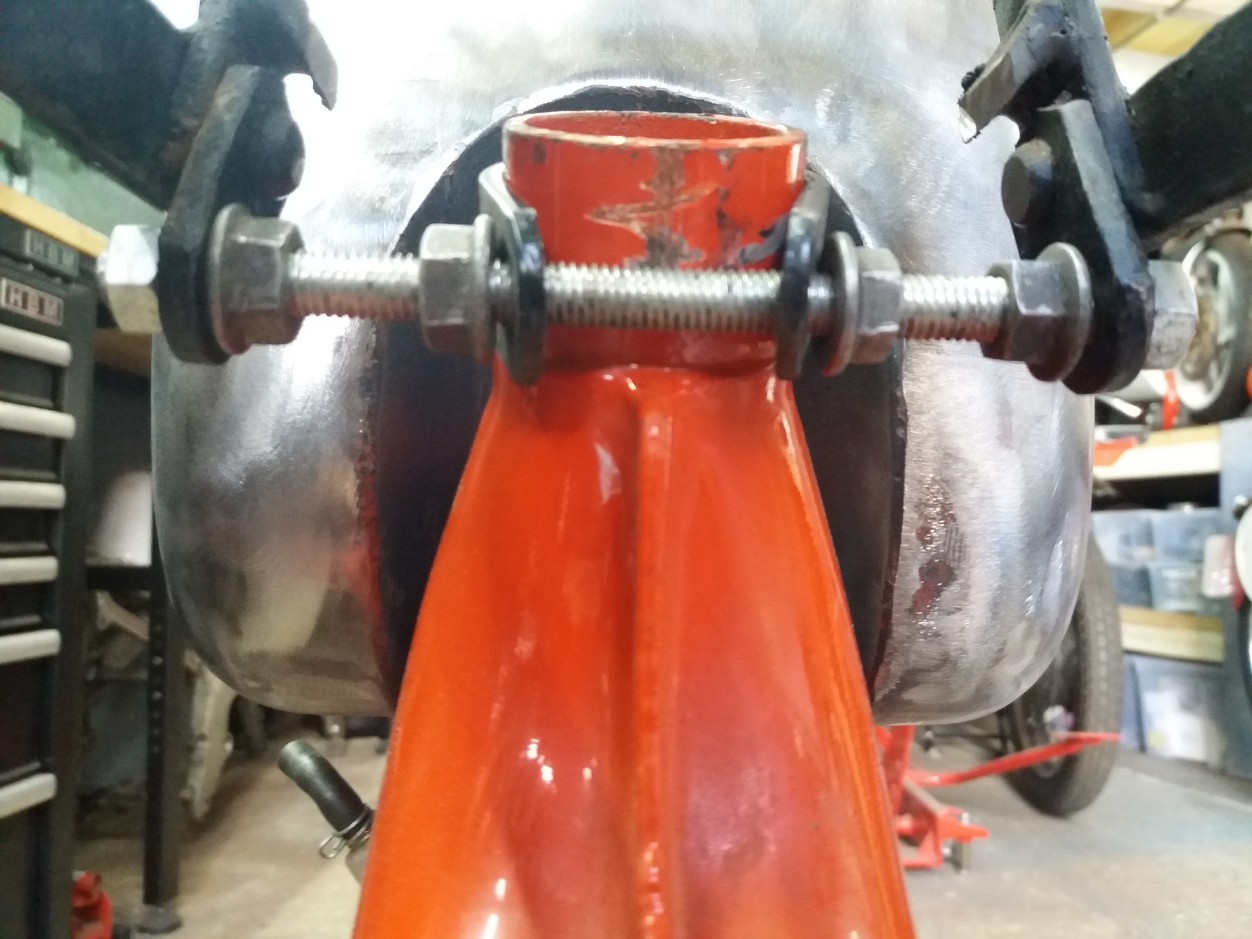 It looks better, a bit lower at the front but it keeps the lines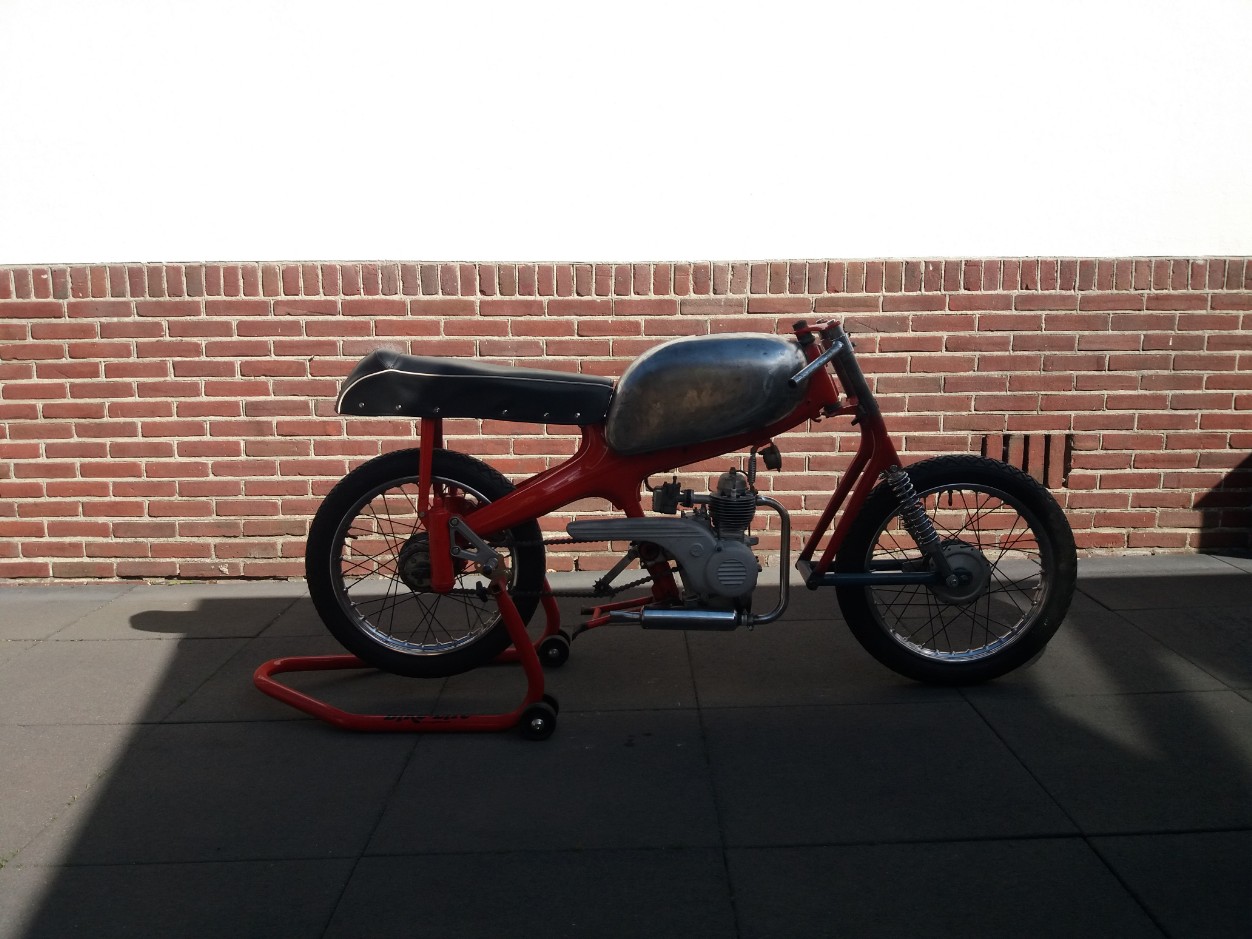 Because this tank is a little bit bigger than the original tank, a reverse seat makes the beginning of the seat wider so it looks better.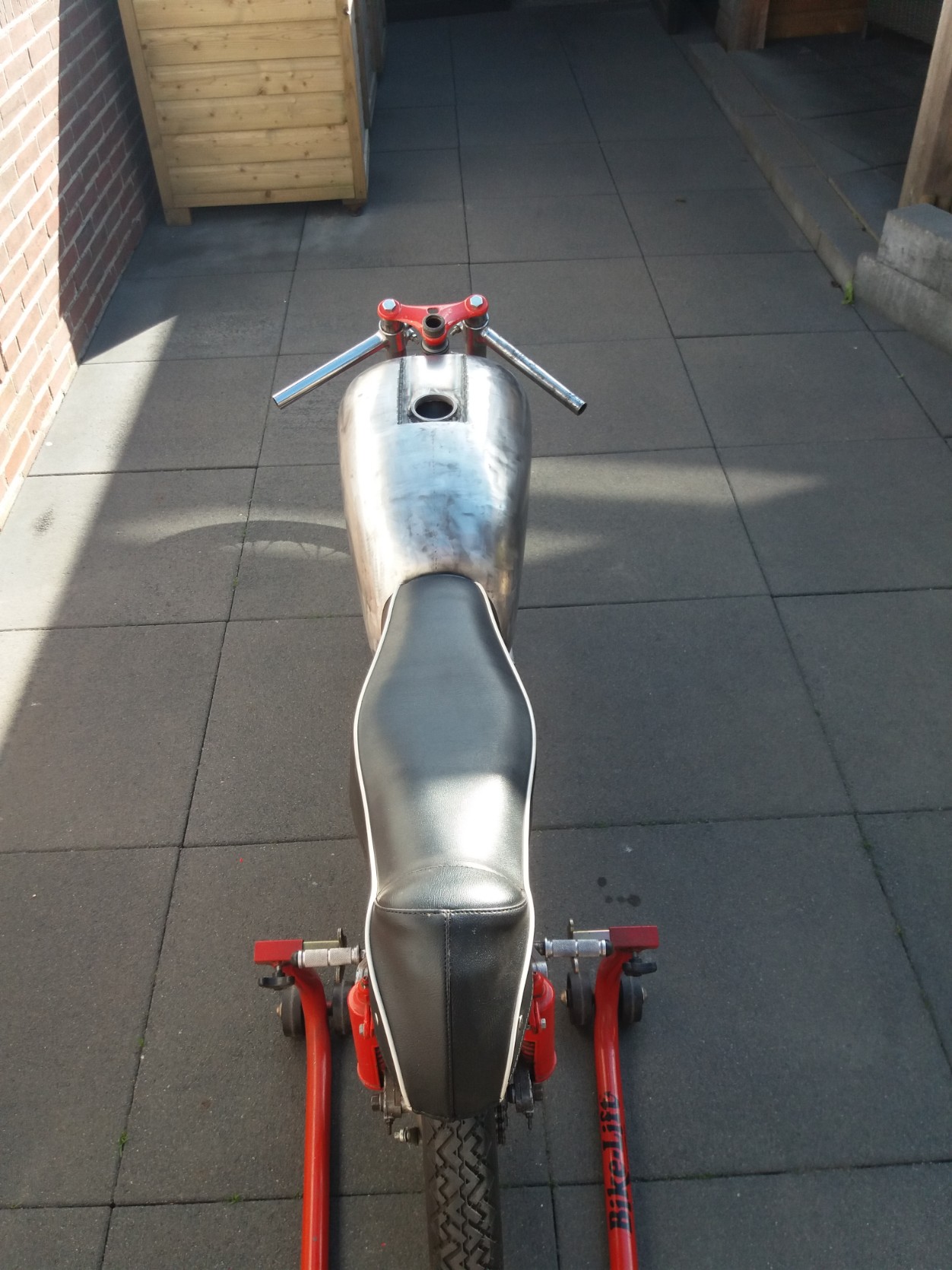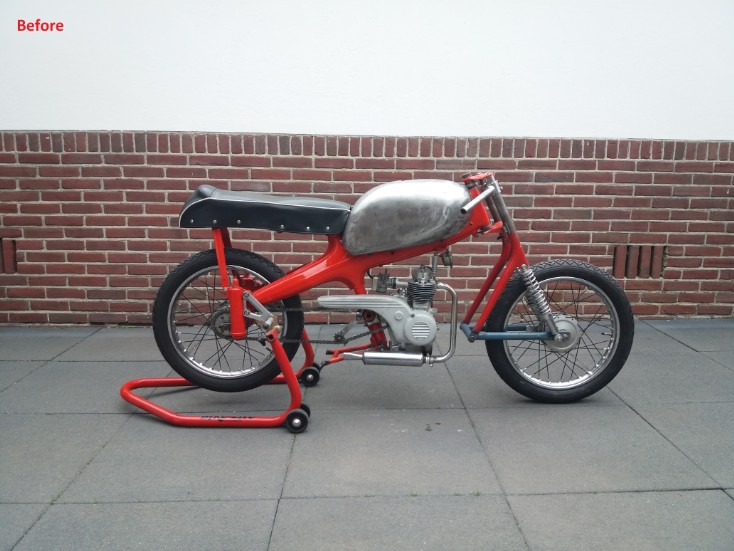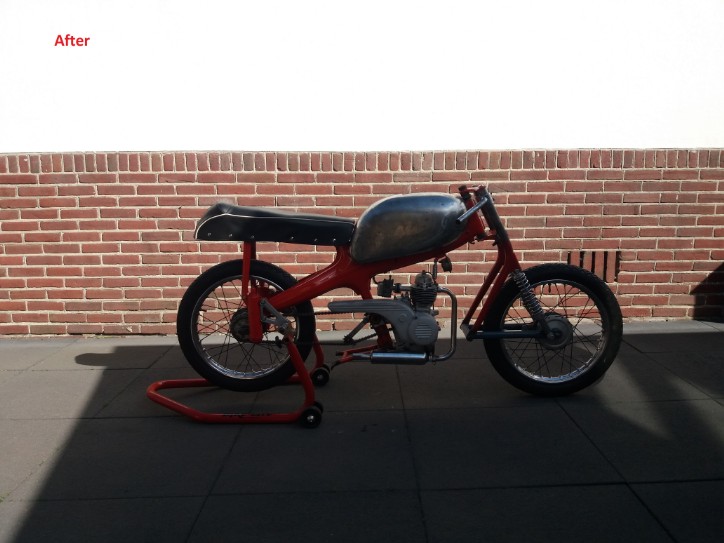 I started with reinforcing the back seat, as I'm much heavier than an average Italian it needs a bit more stability.
So instead of using the clamp, I used a pin so it will be much stronger tried to get as much strength of the seat frame as I could.
Will leaf the seat mounting brackets, in stock position so it can handle the weight better.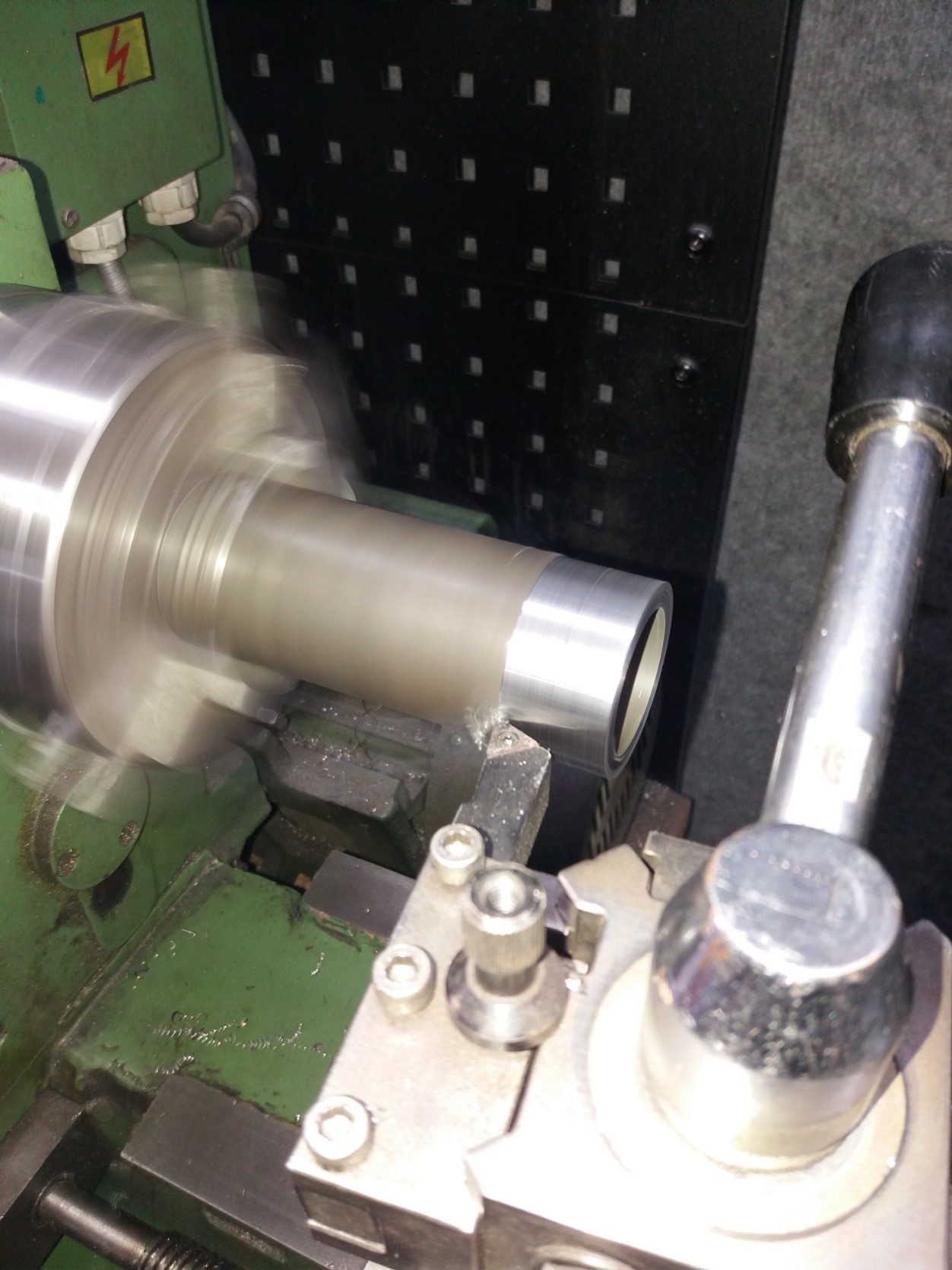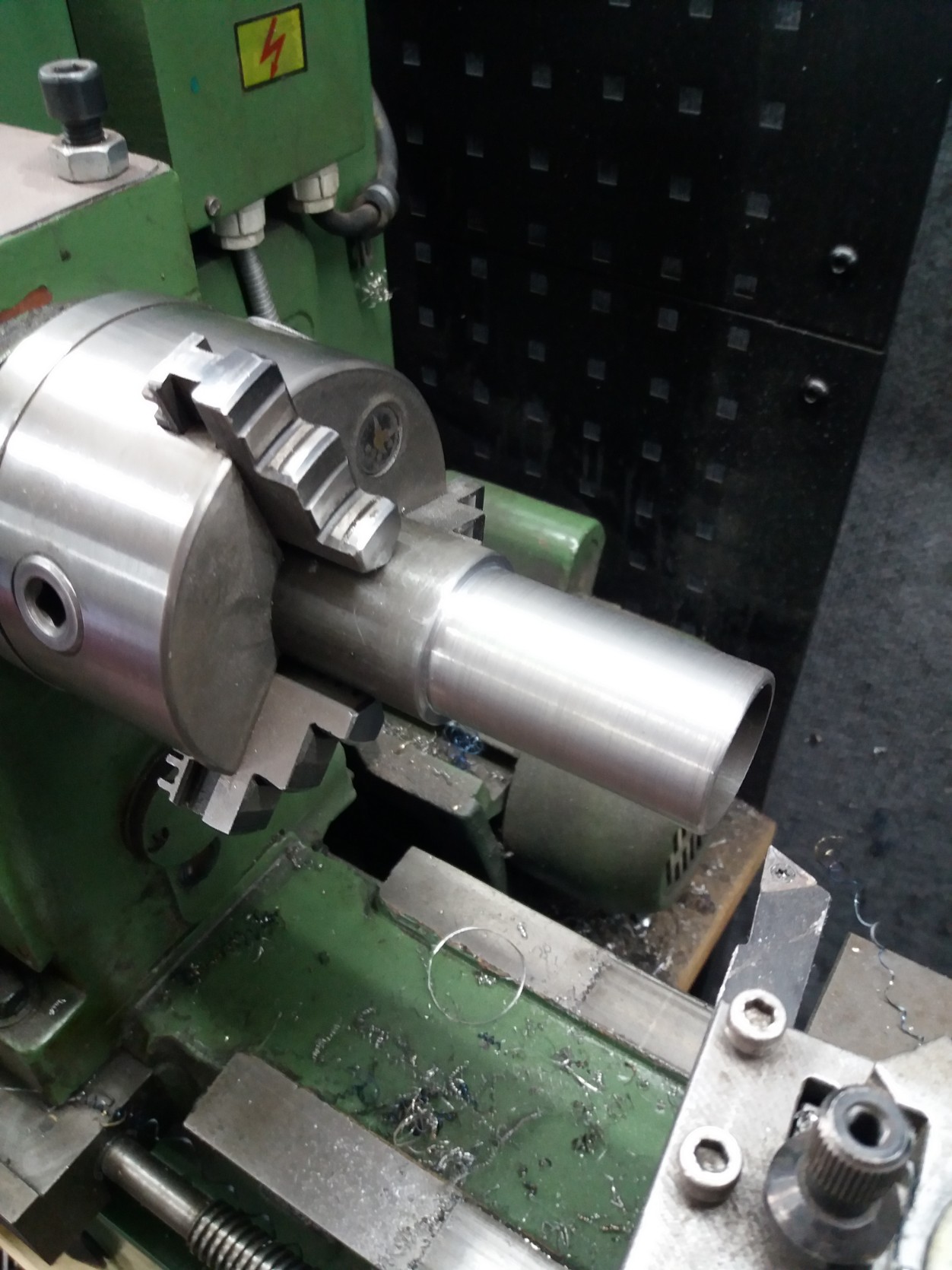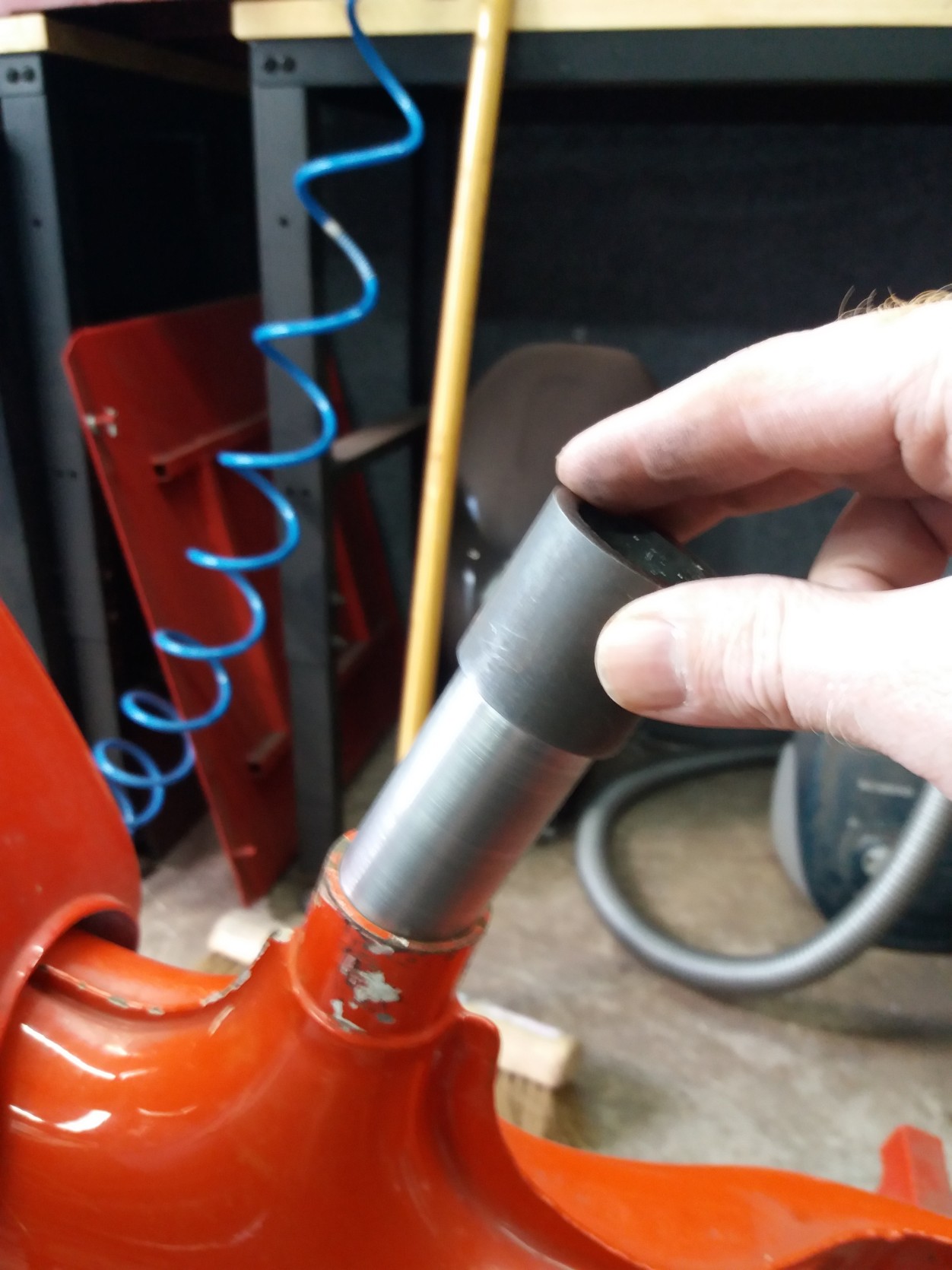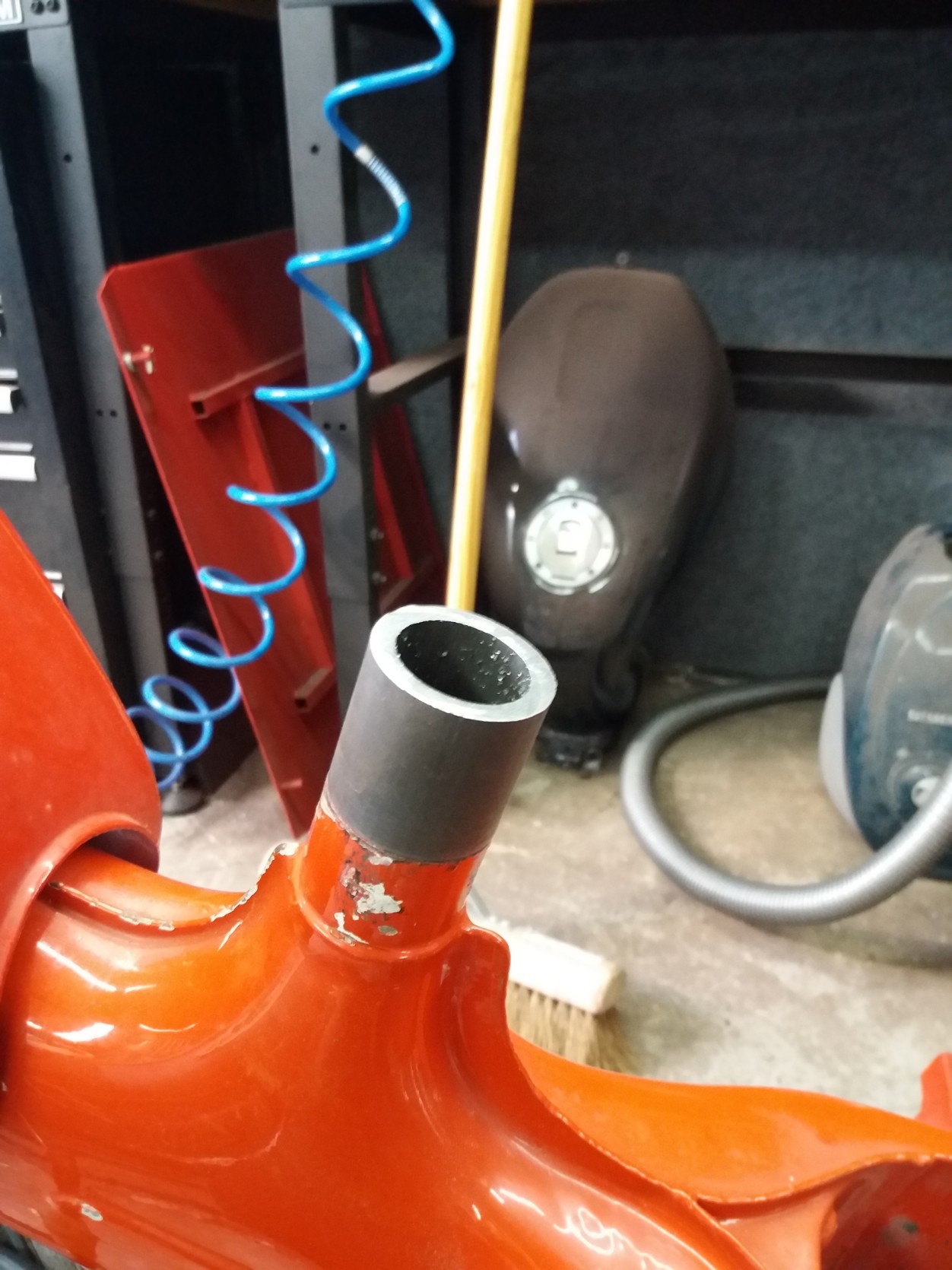 Cutting the extra brackets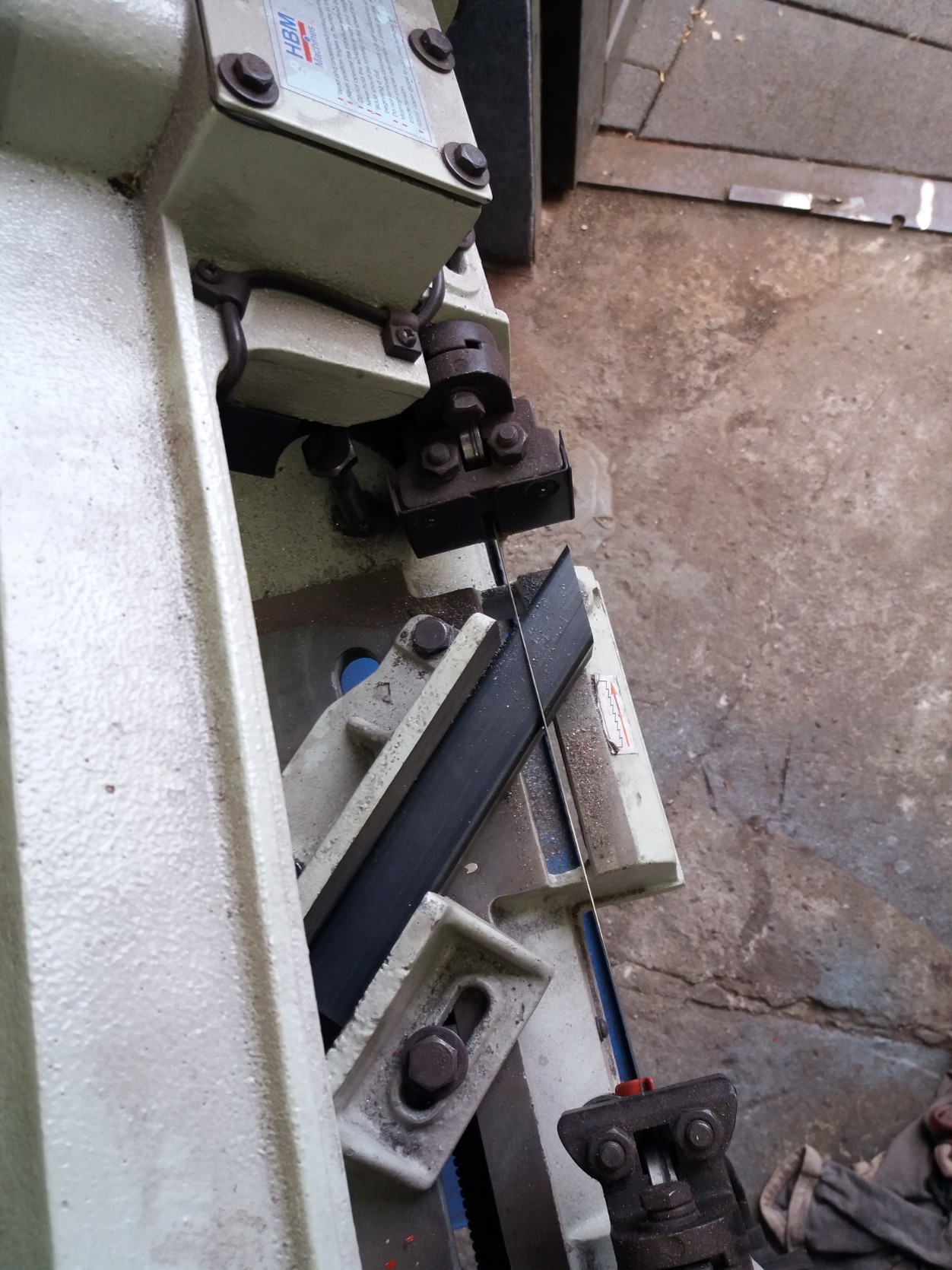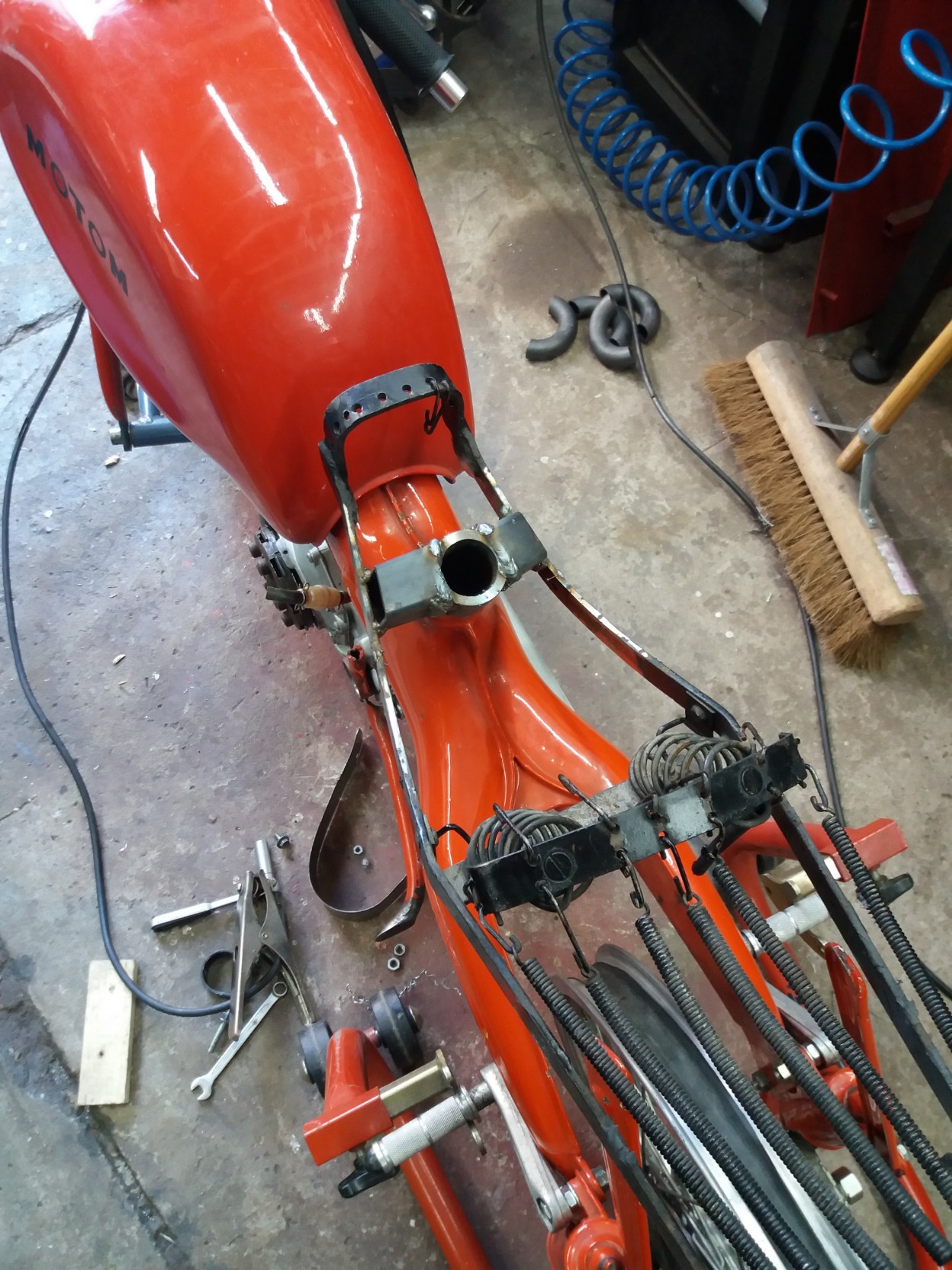 Extra support in the middle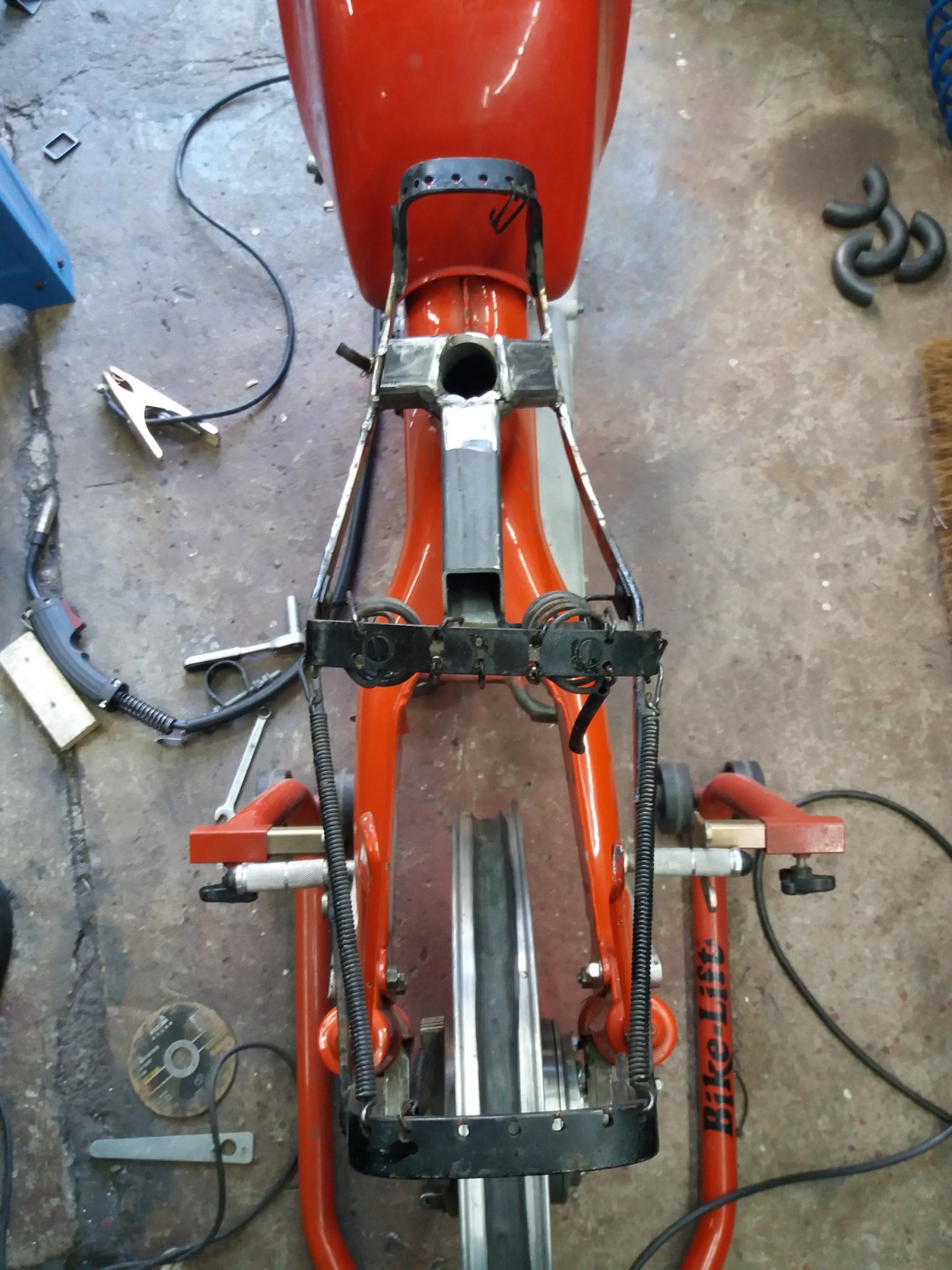 All the springs back on location.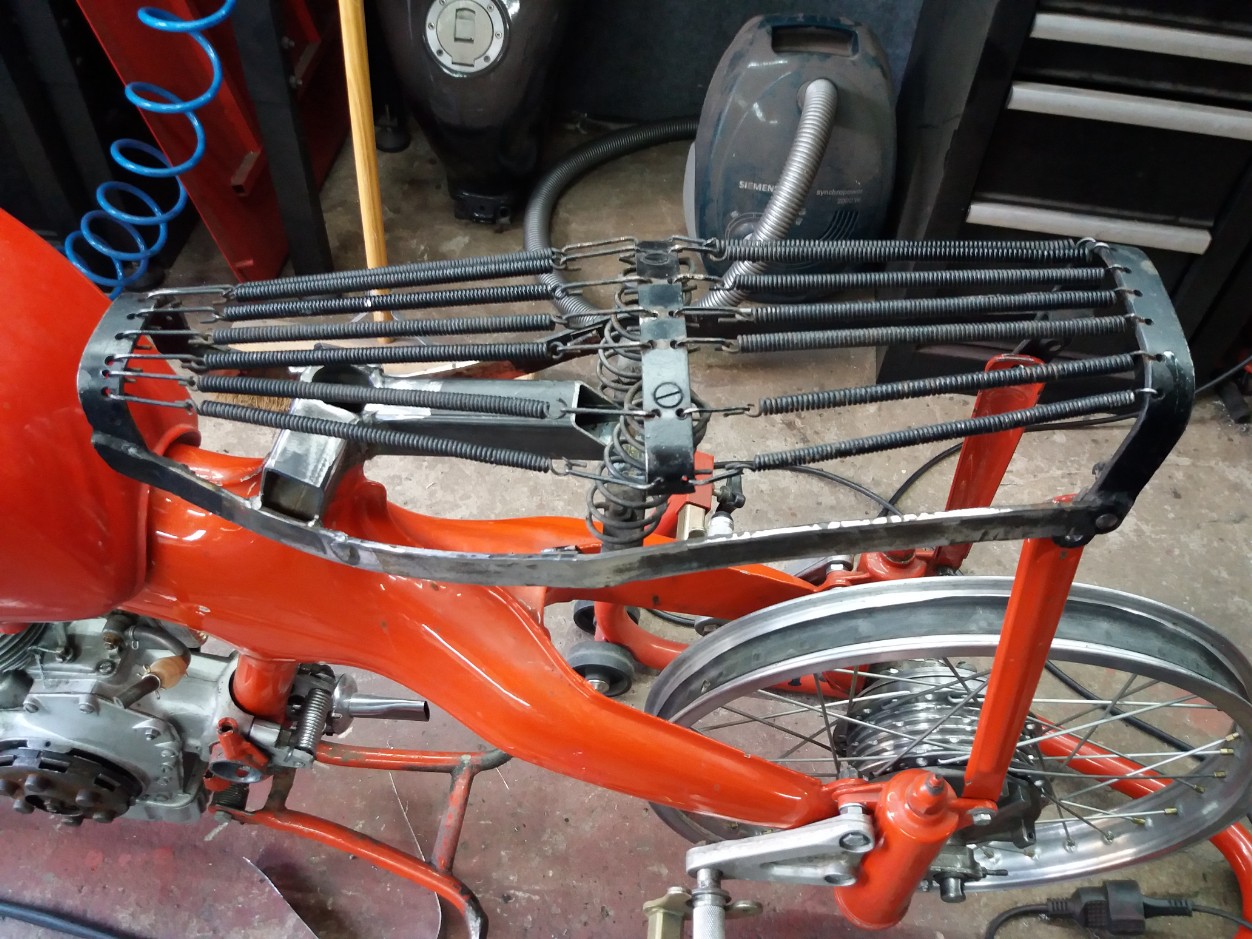 The result is much better, not ready jet need to extend the set with a curve to mach the seat cover.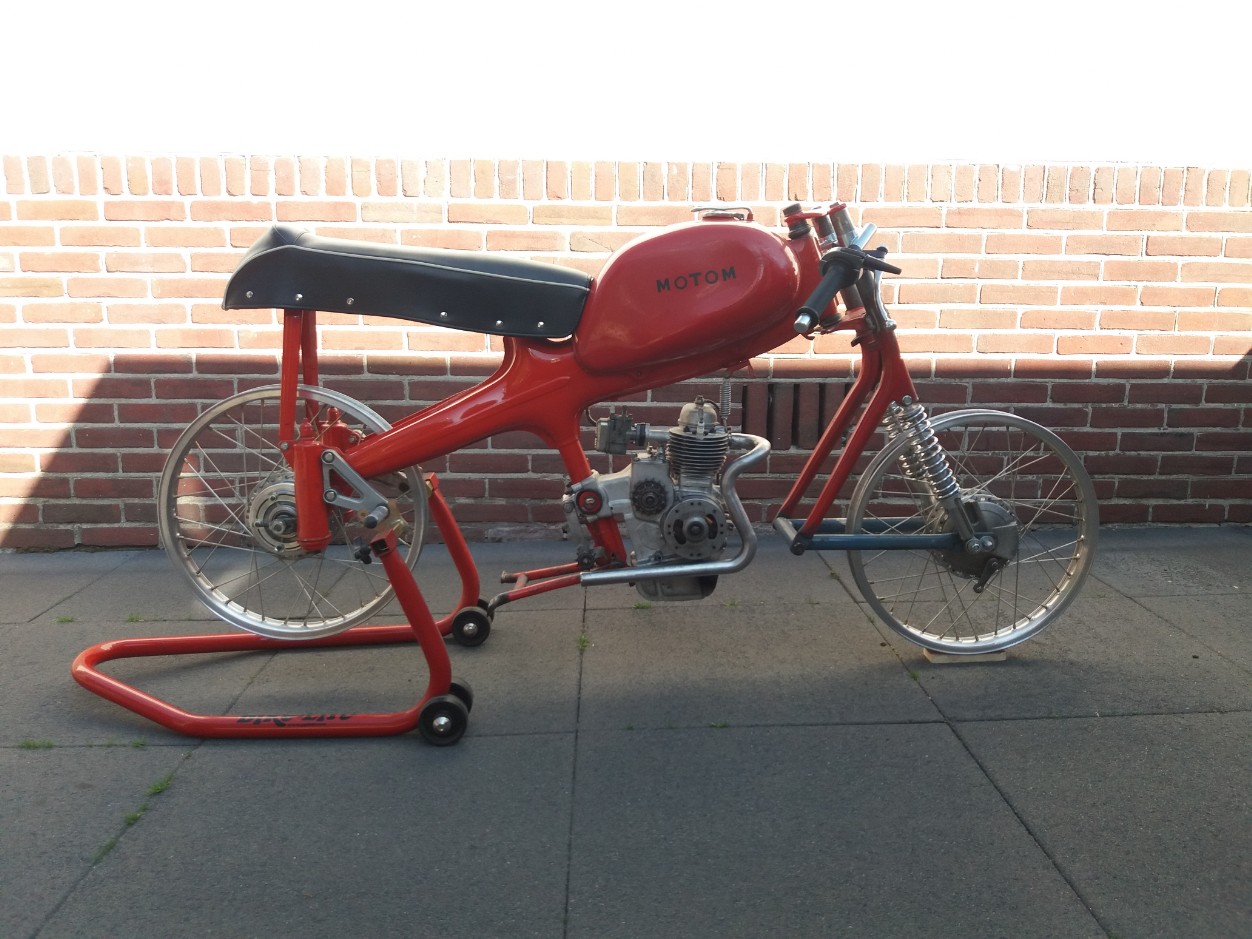 Making the last changing in the back seat, wanted to make the rear part stronger and more curved with the lines it has. I have done this by welding metal bars to the end and curved it with the seat.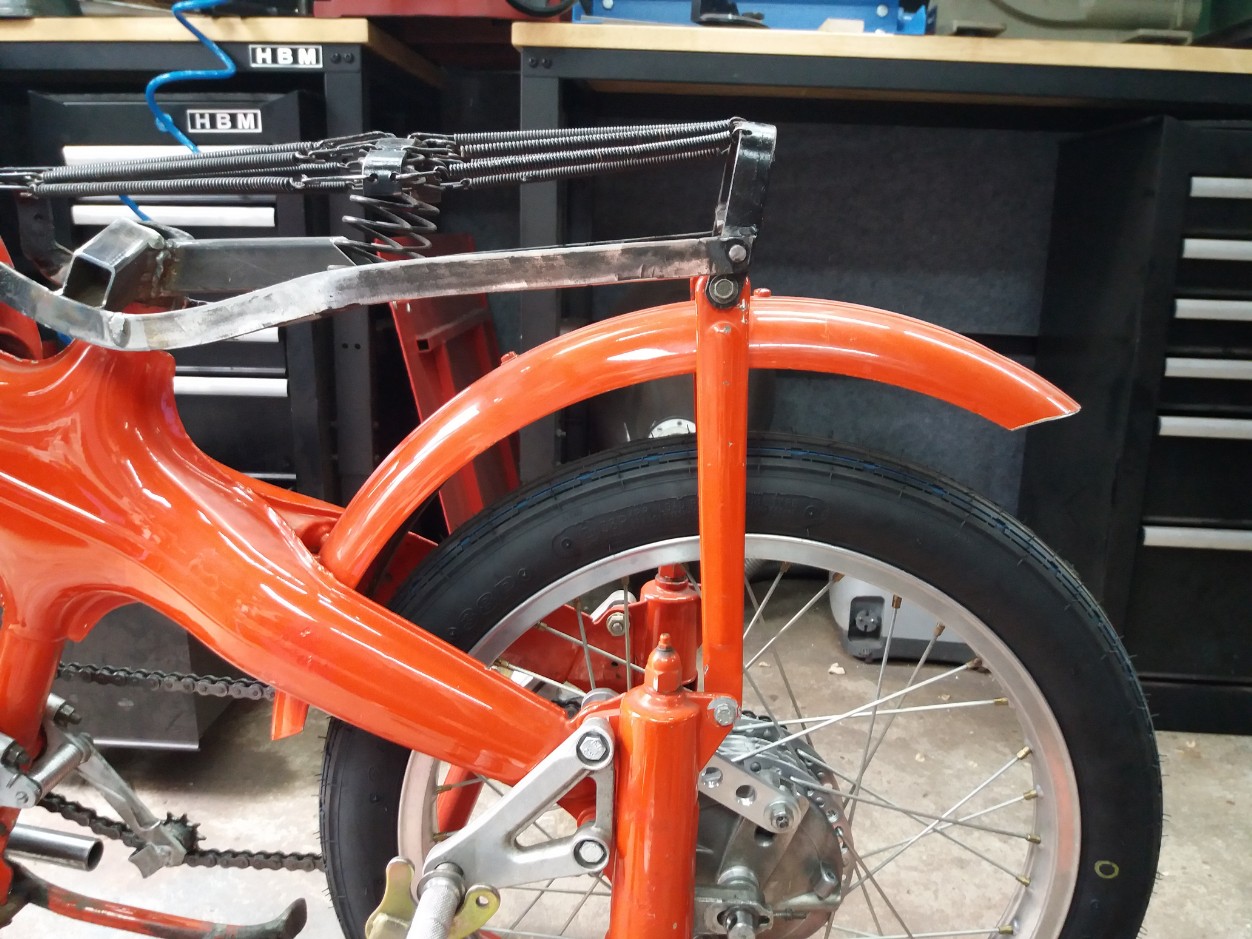 First bend of metal to enlarge the seat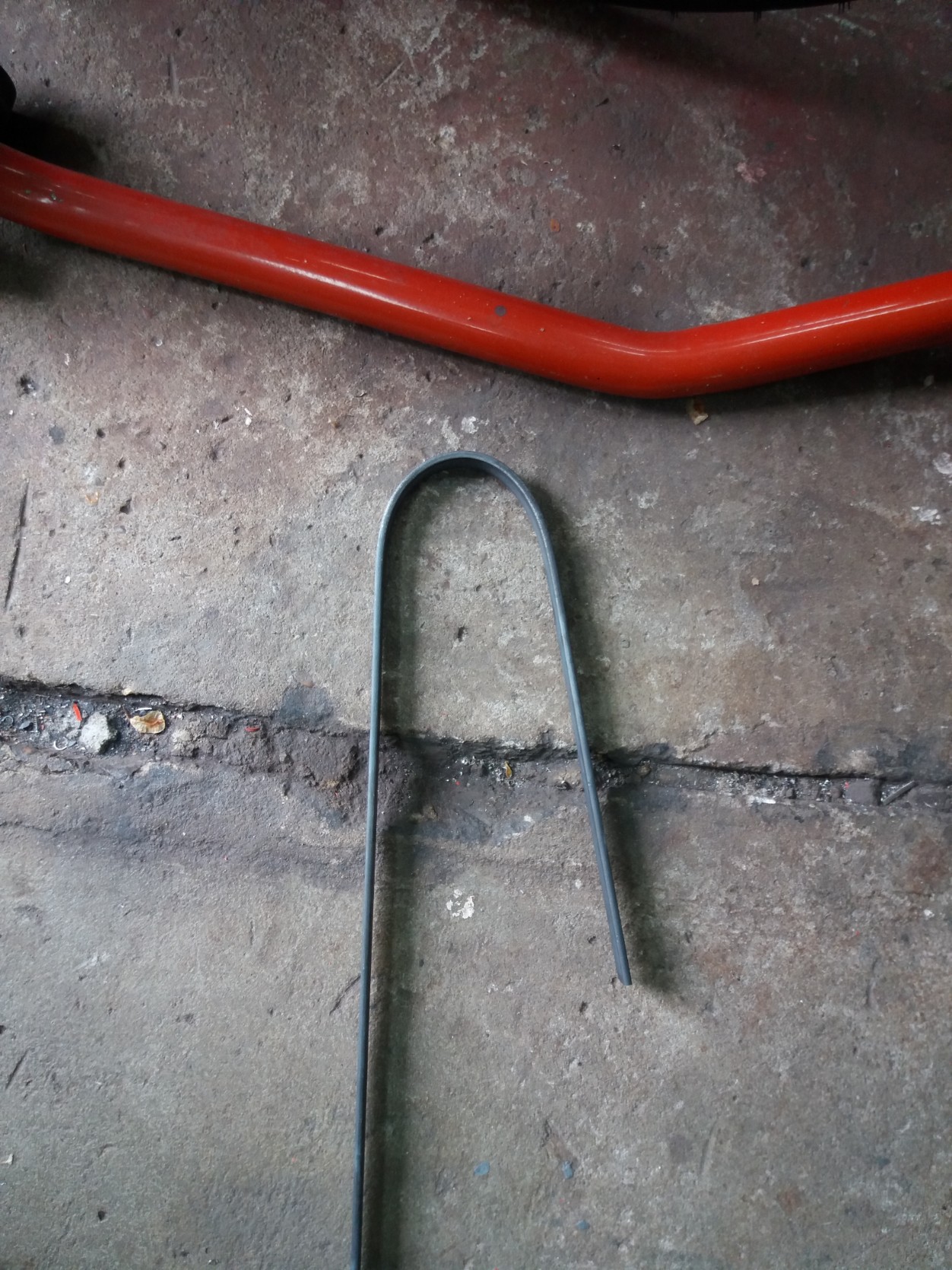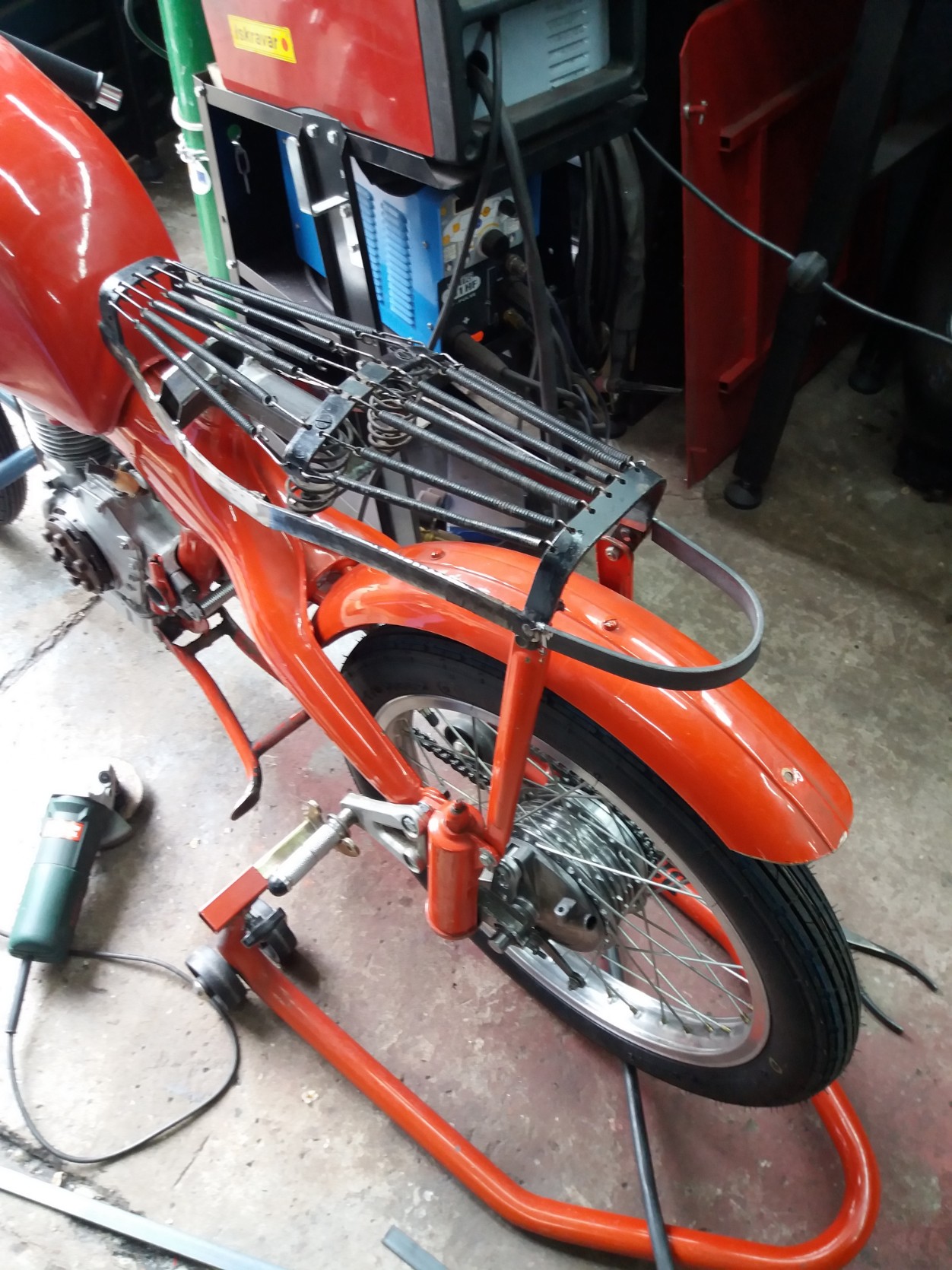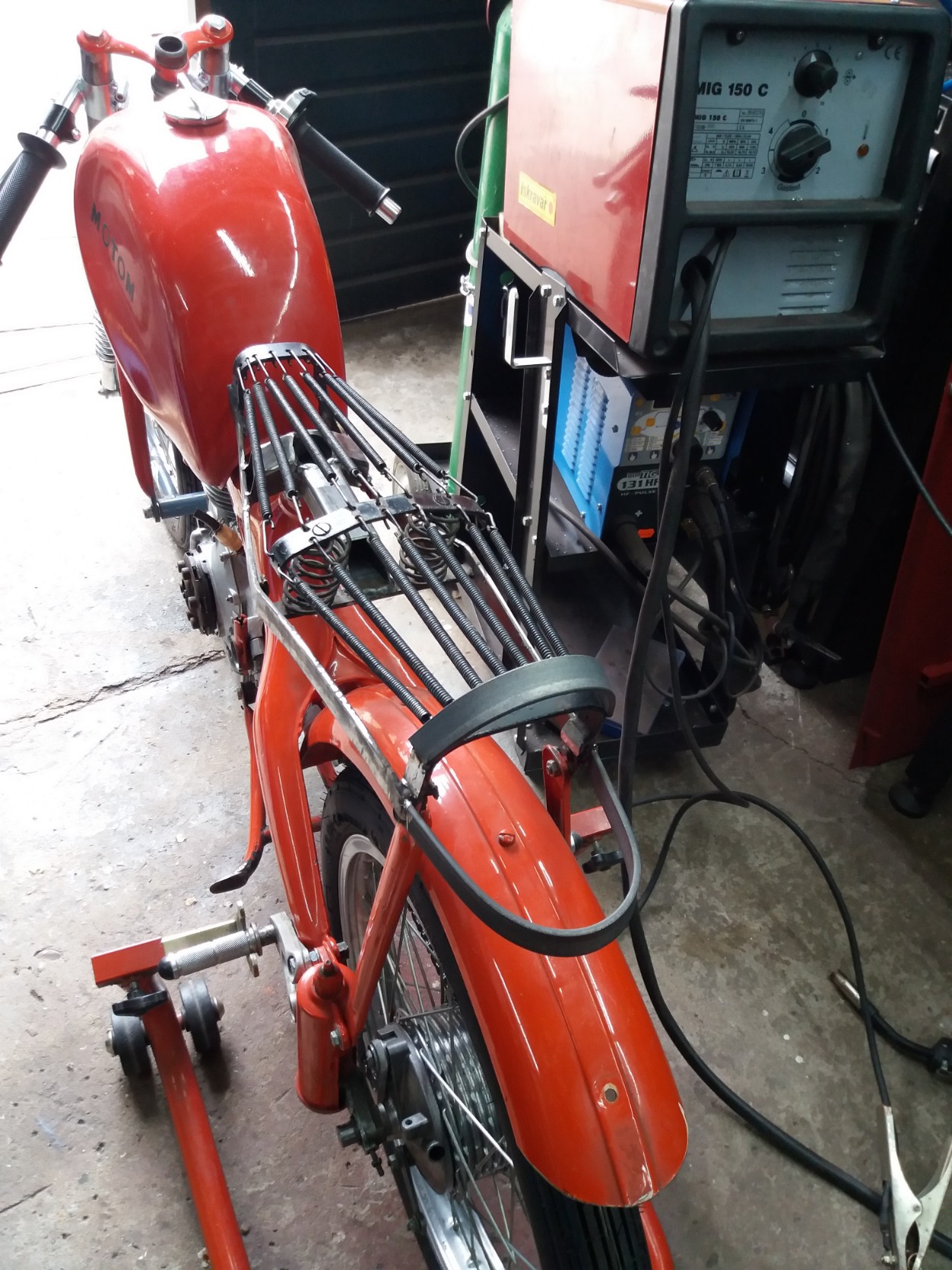 Connect them with each other to give it more strength
Fitting the number plate holders.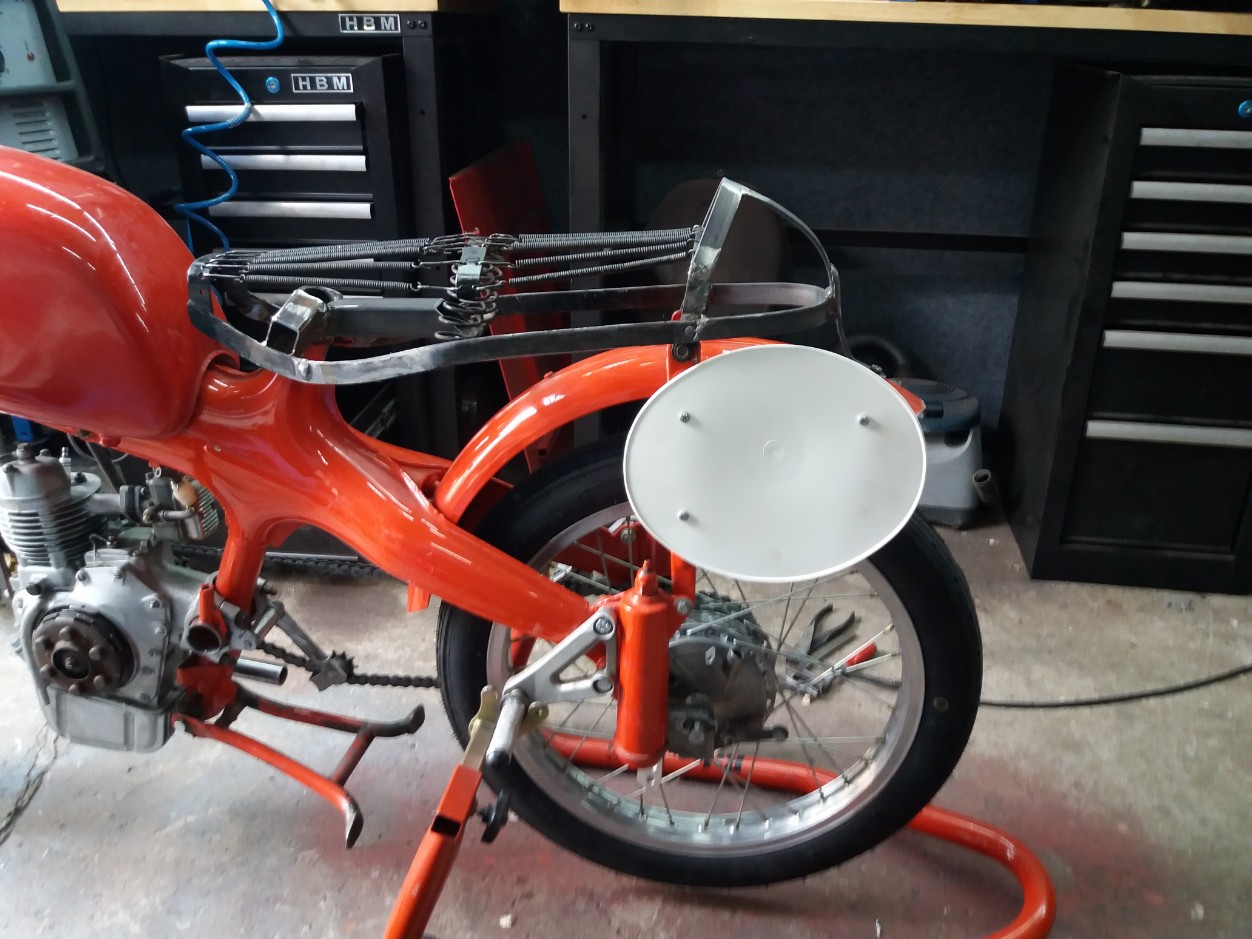 It's not looking that bad.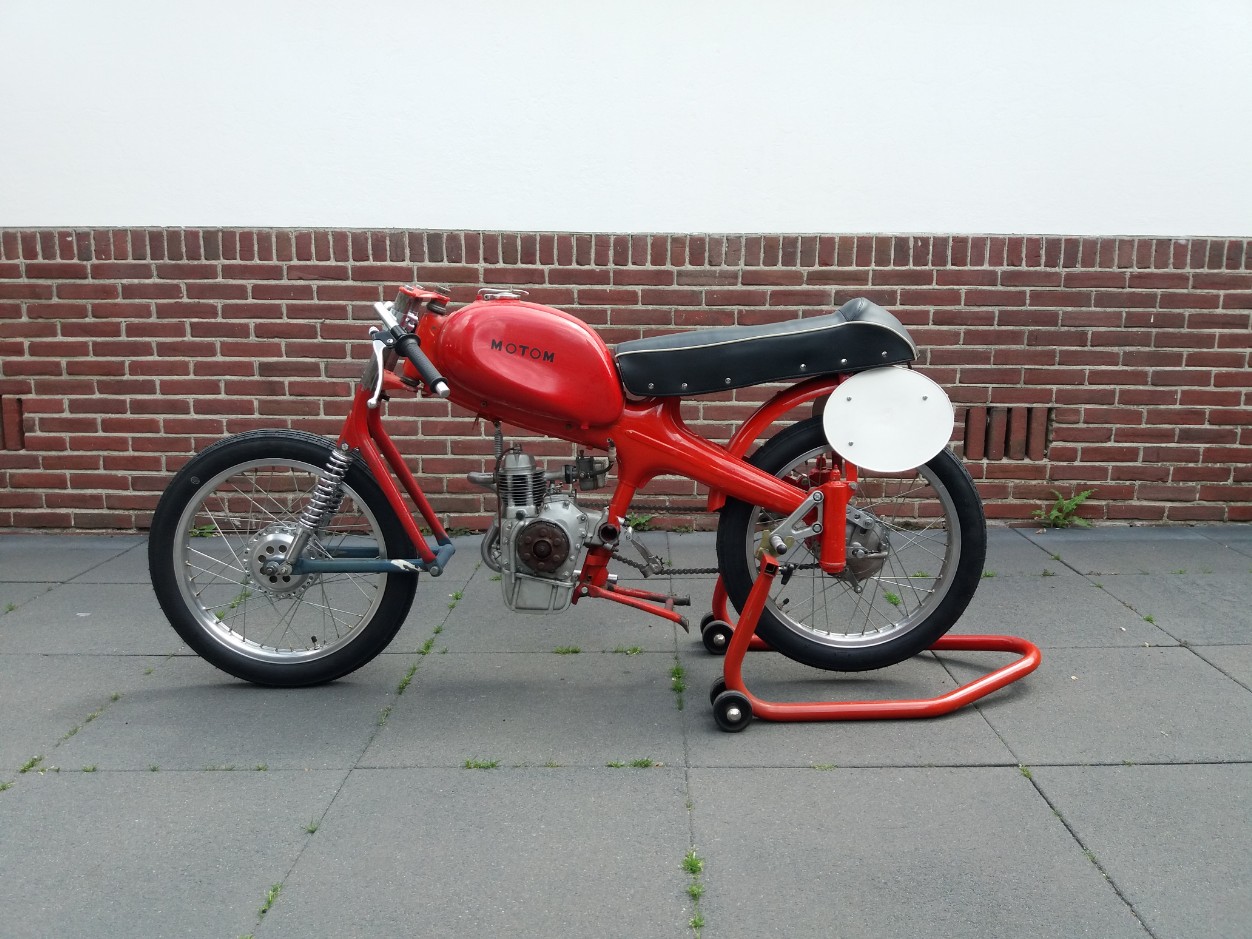 It gives a bid the simple lines of the 50's.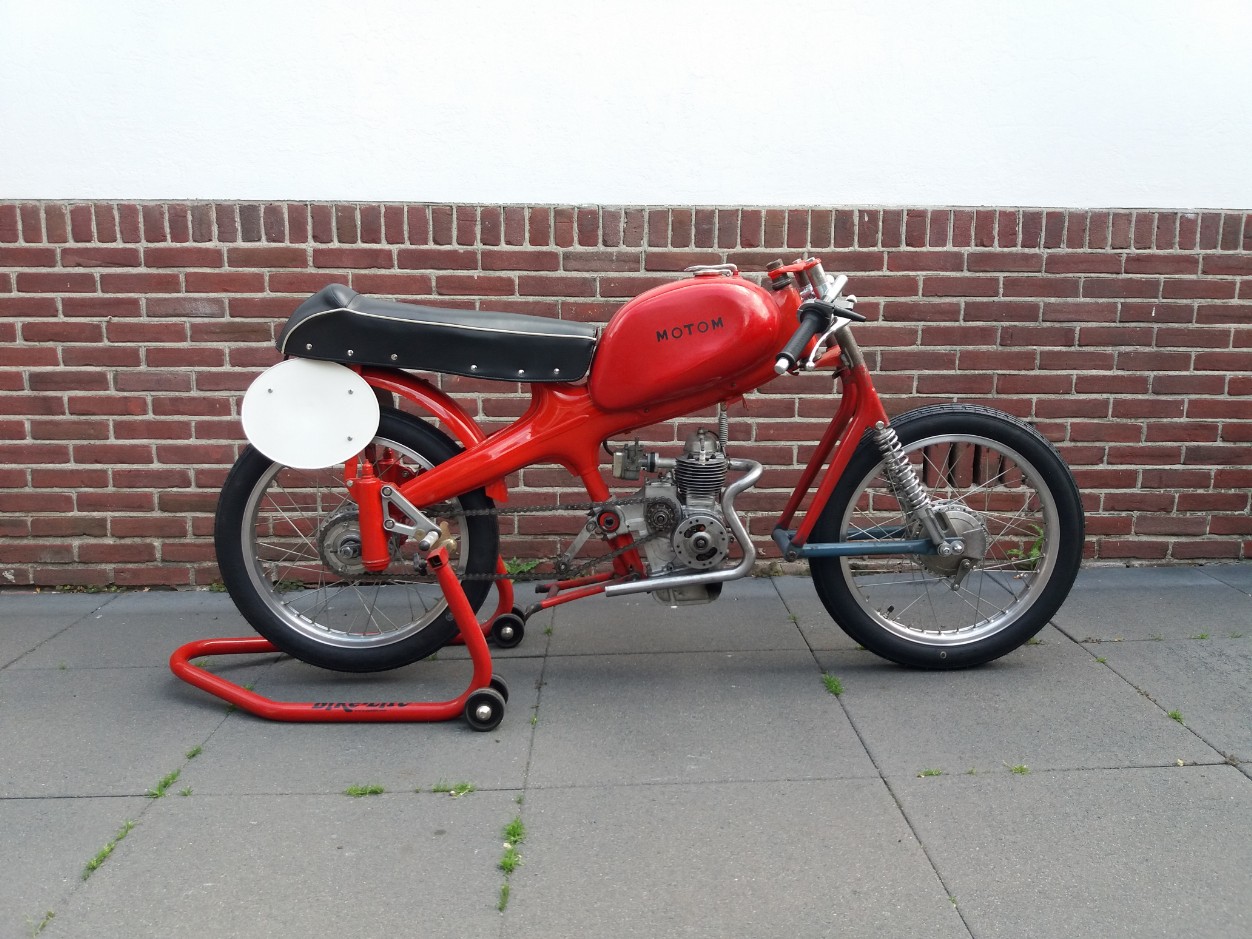 It looks like everything is lined up nicely.