Because this will be a Motom Corsa it needs a nice megaphone so you can hear it coming.
Could get my hands on a nice one, but it needed to be changed in order to fit the special cylinder. So here we go.
Have it hanging to see iff all is correct
Welded it and strip it off its paint.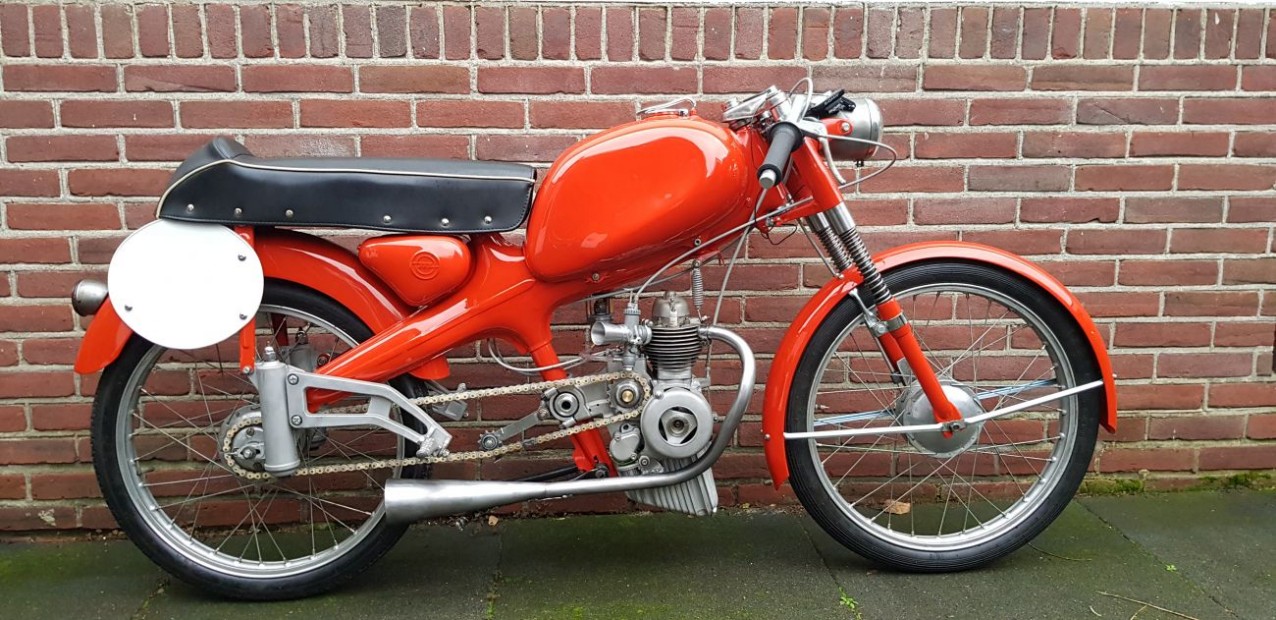 Great look, but also very loud.
Need to make a damper with the looks of the 60's
More M5 to give it strength.
With a cable so i could open/lose it from the handle bars.