Have ordered from fenders but due to the corona virus, they haven't arrived jet so started with what I have to see it it was usable.
The first thing to do is making the fat fenders thin so they don't look that massive.
Here the massive original Motom rear fender.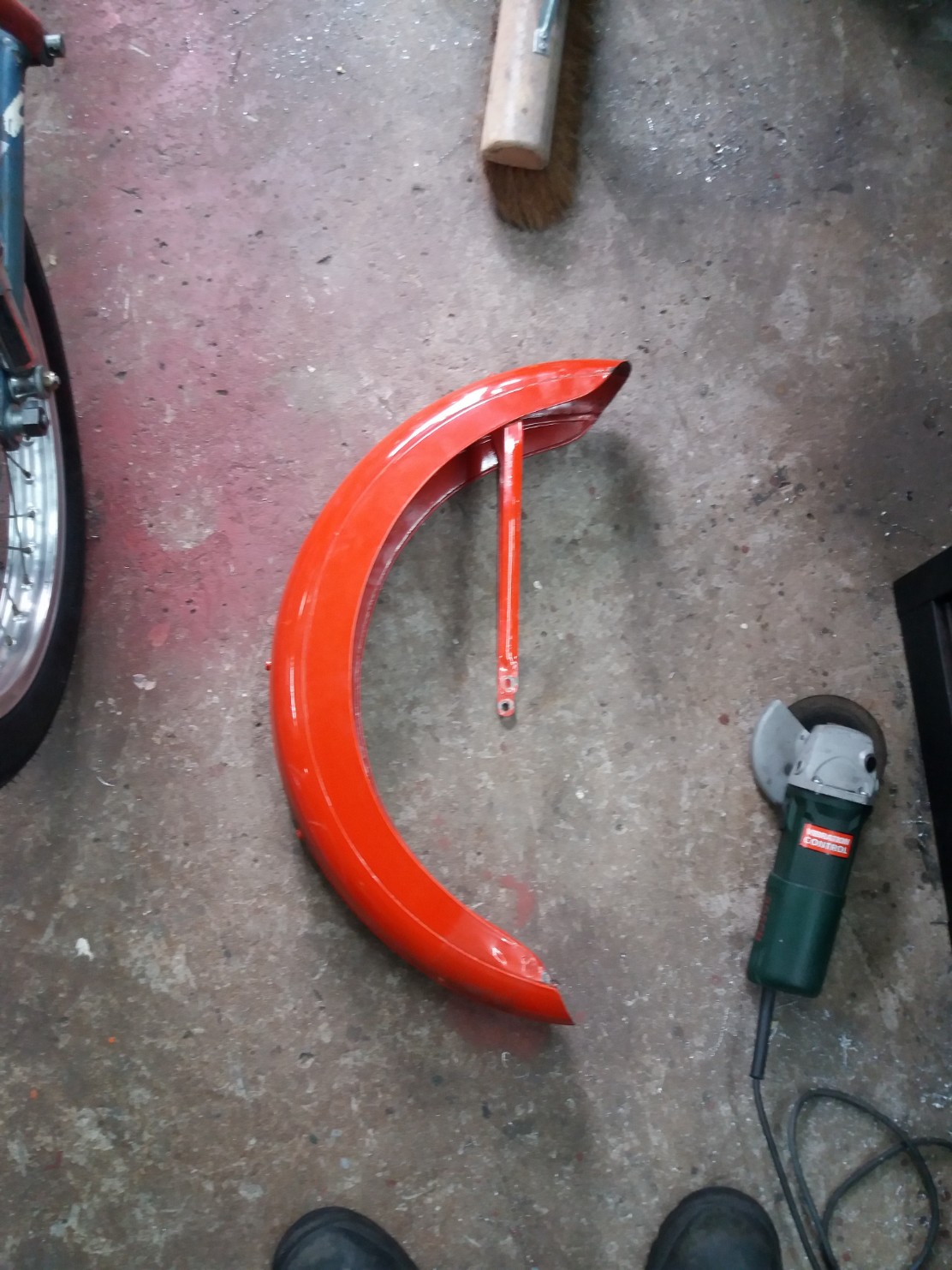 By cutting the sheet metal just at the point where they are pressed together, you should be able to open it up.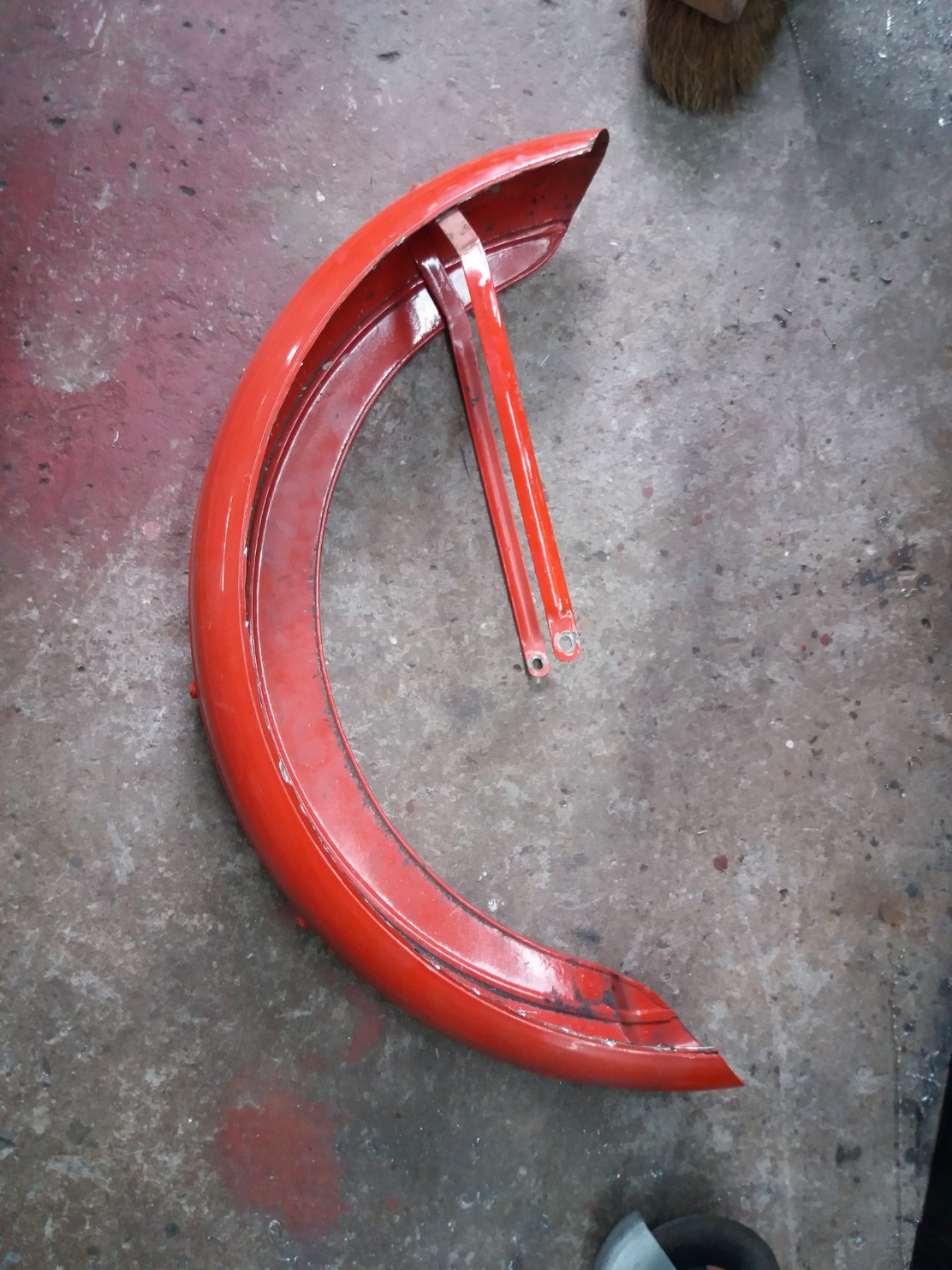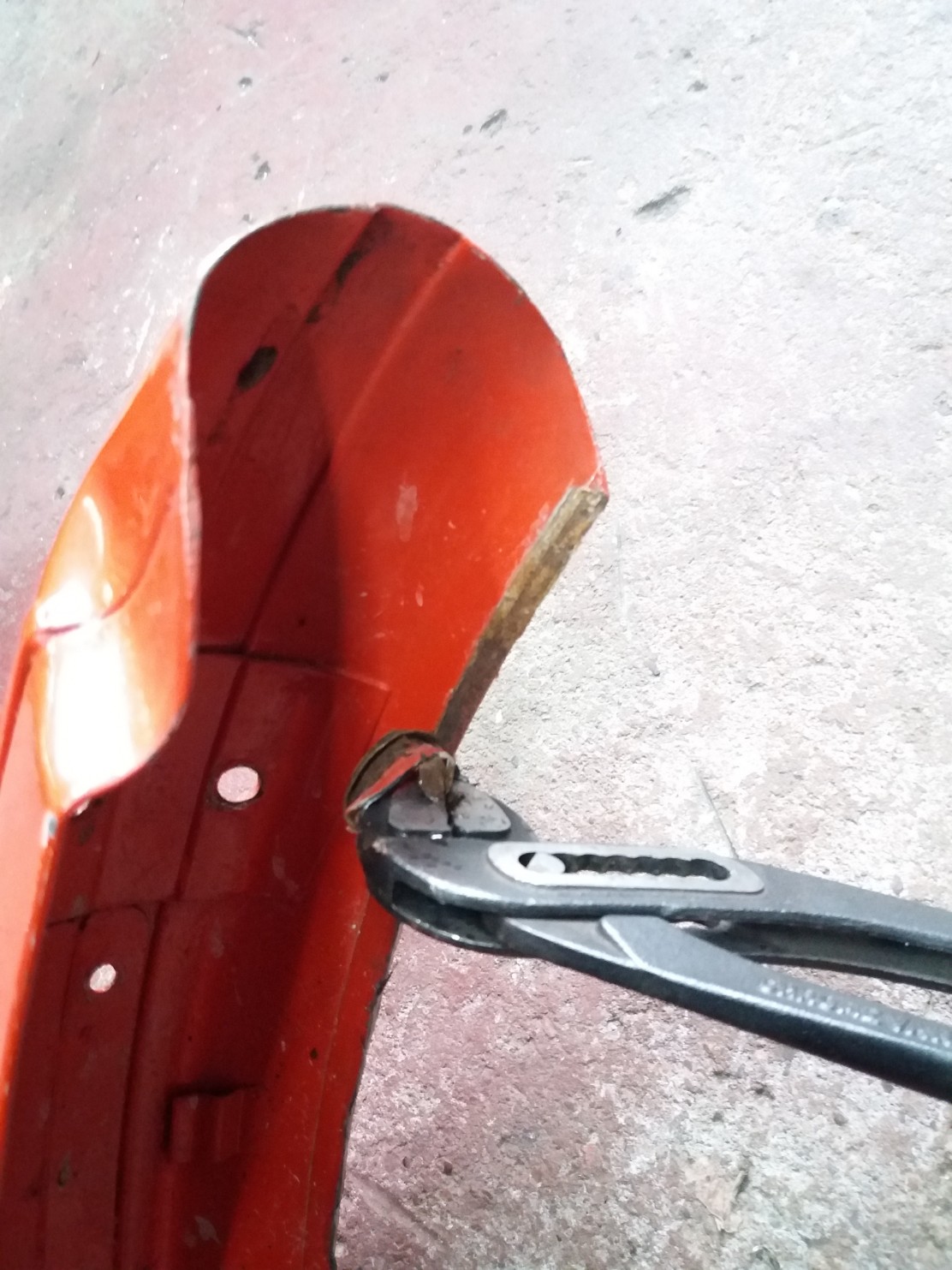 Looking very good, leaving a tight rear fender.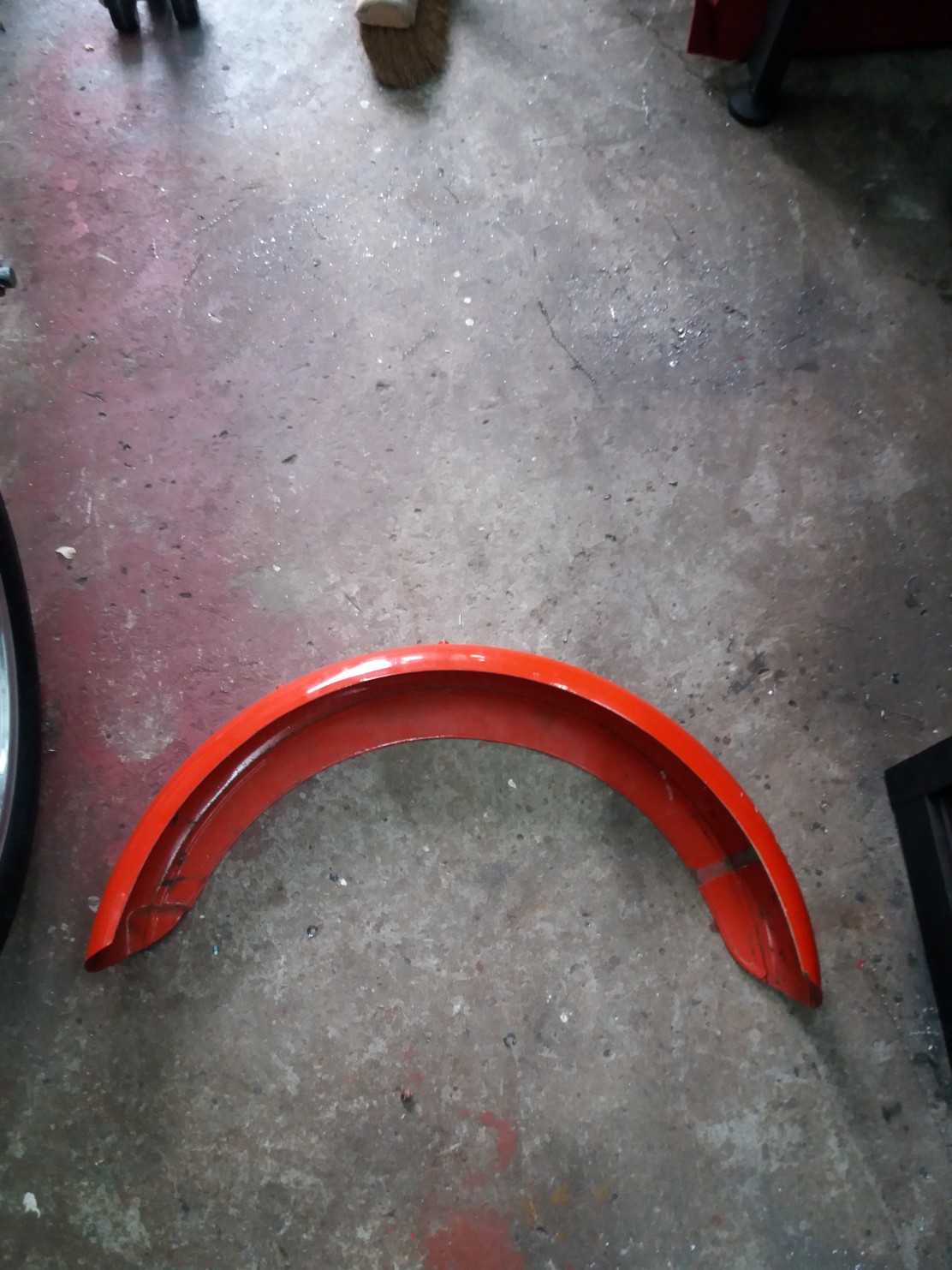 The front fender is just to see if it looks, will use a 180 degree fender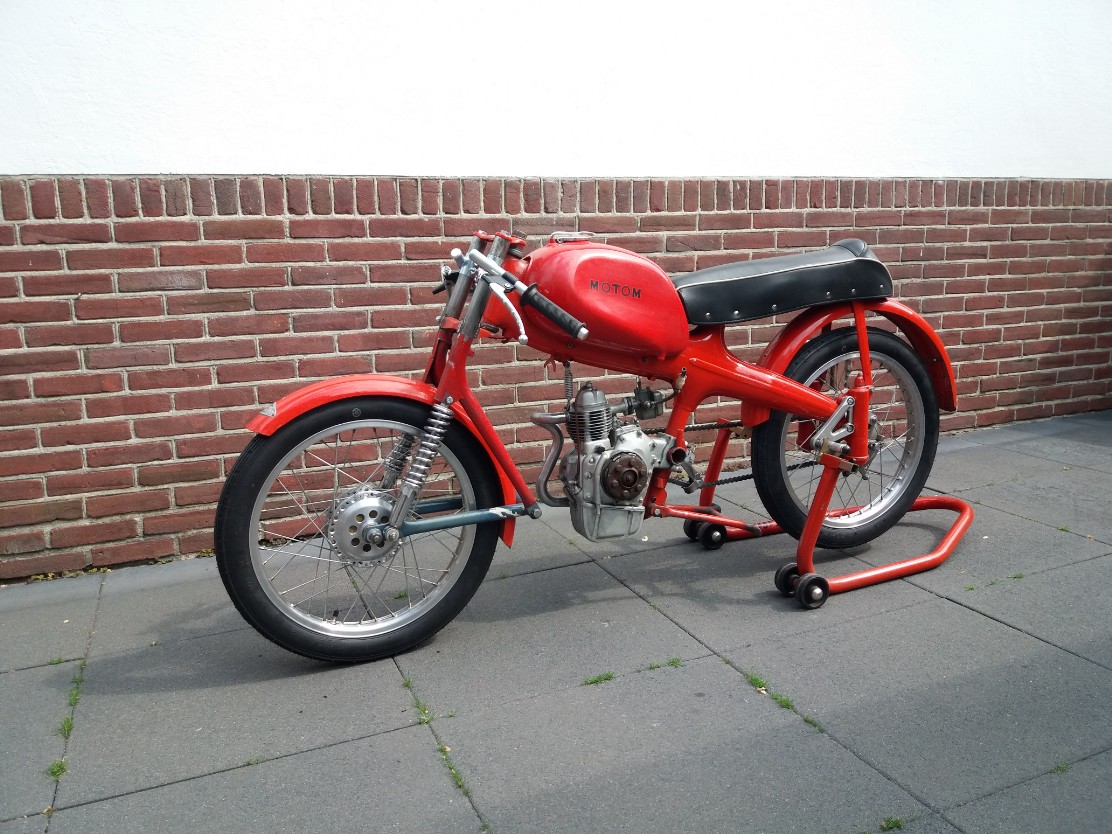 Rear fender will be cut, but need the number plates first to see where they need to be cut.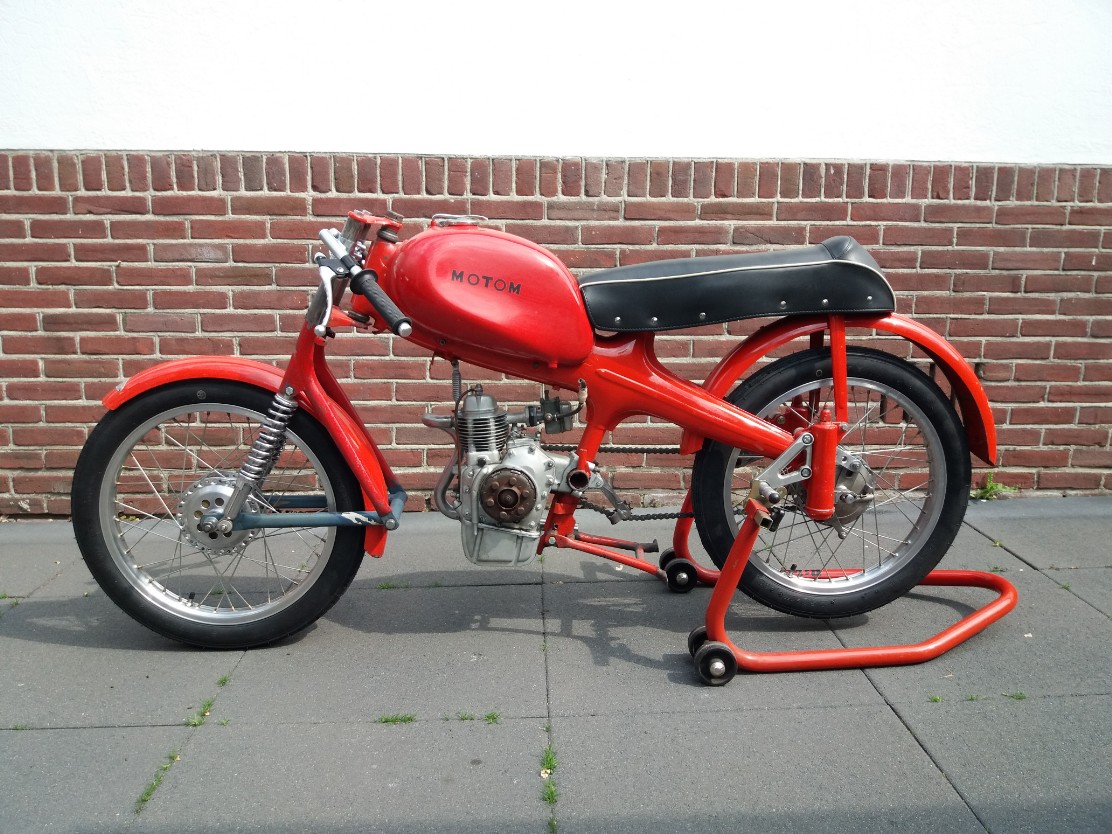 I like the lean look, very 50's.
Have thought about using the toolbox, but it doesn't look right with it.