Did work out some ideas today, mounted a rev counter and made a test exhaust (to keep my neighbors happy)
Also problems a cure, seems like the ignition is firing more than one time per rotation messing up my tacho signal and need to make a new plan for my separate float bowl setup
Making sure it is straight and not wobbly.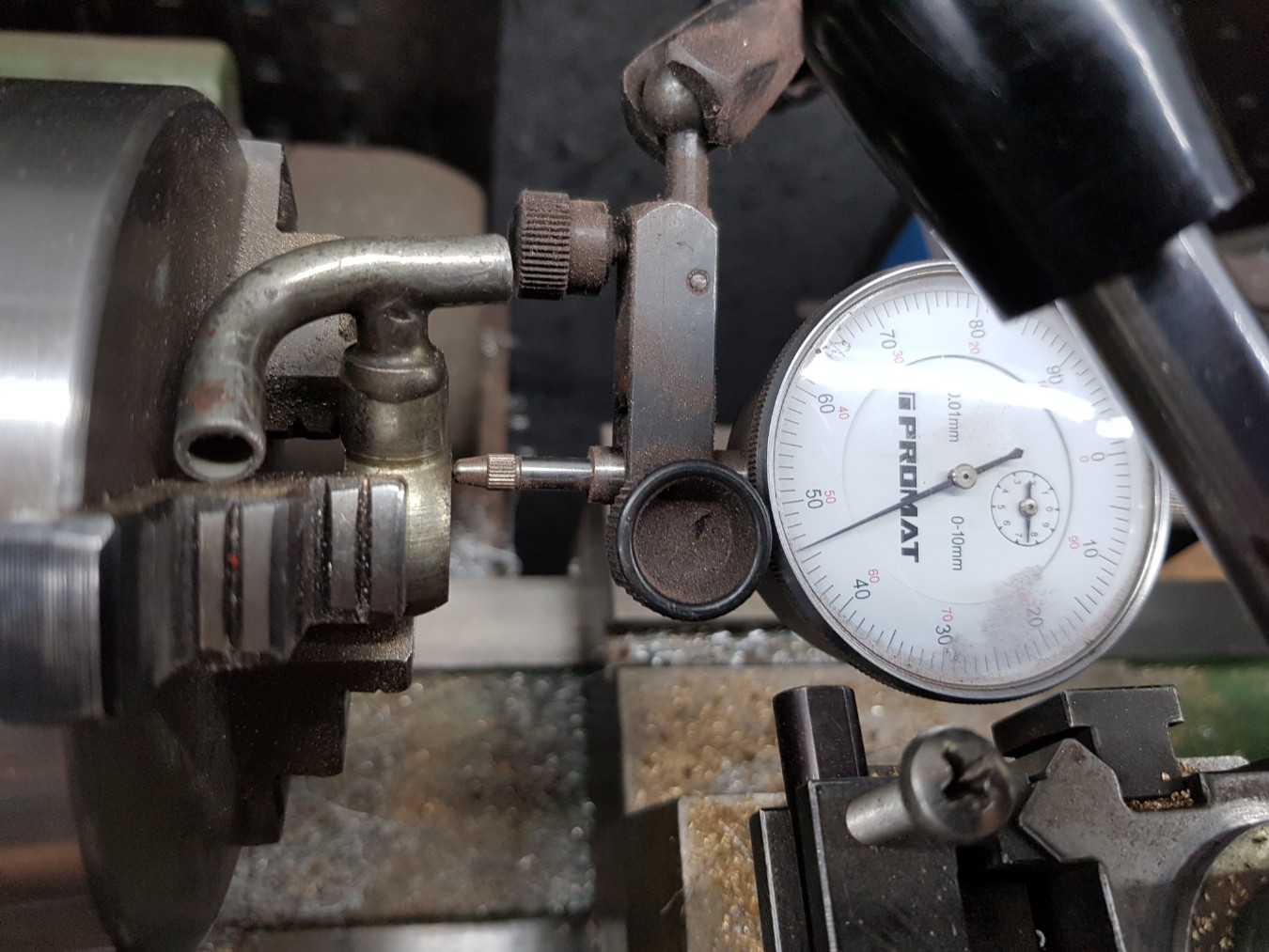 Measuring the welding point for the temeraly exhaust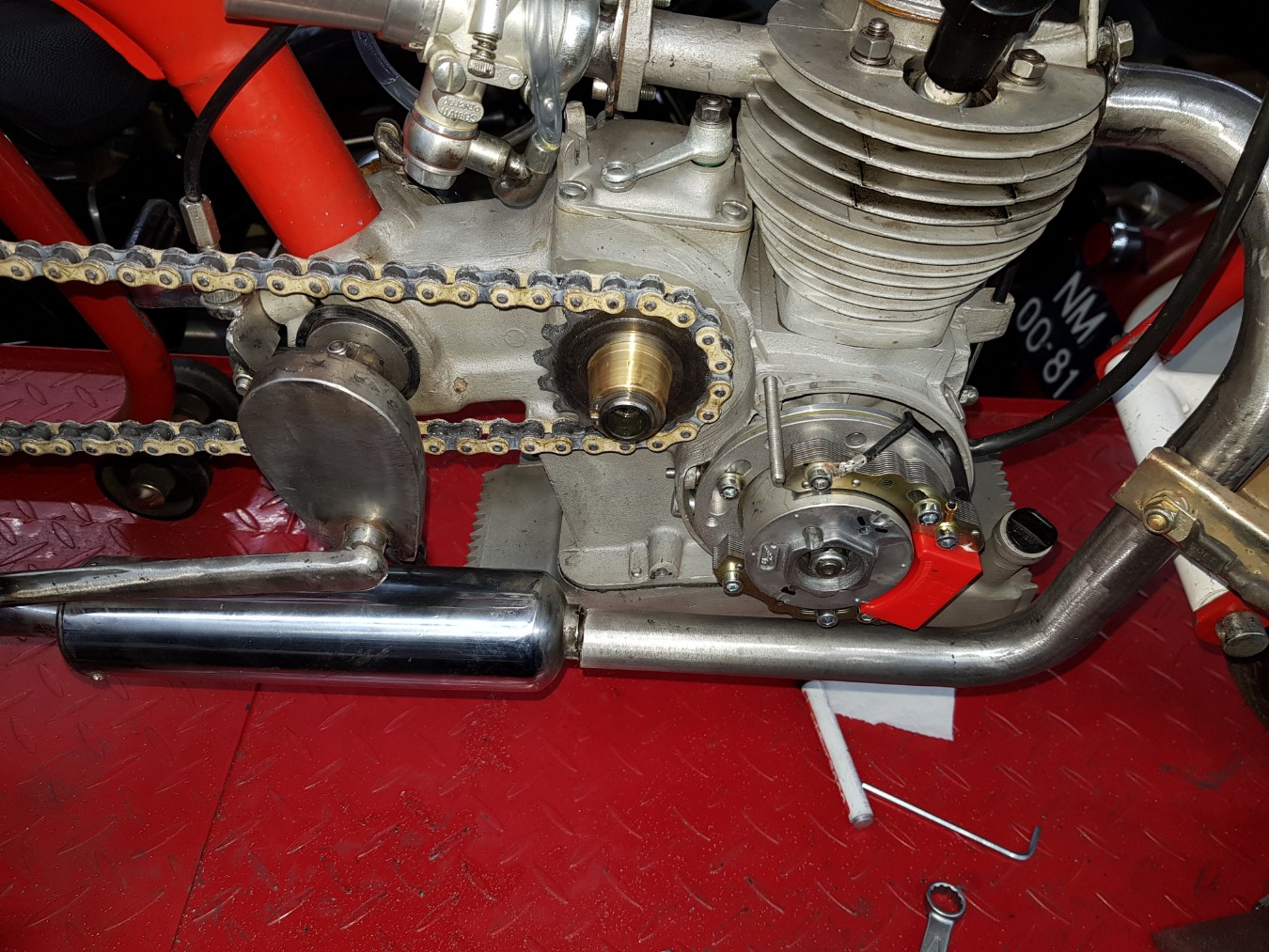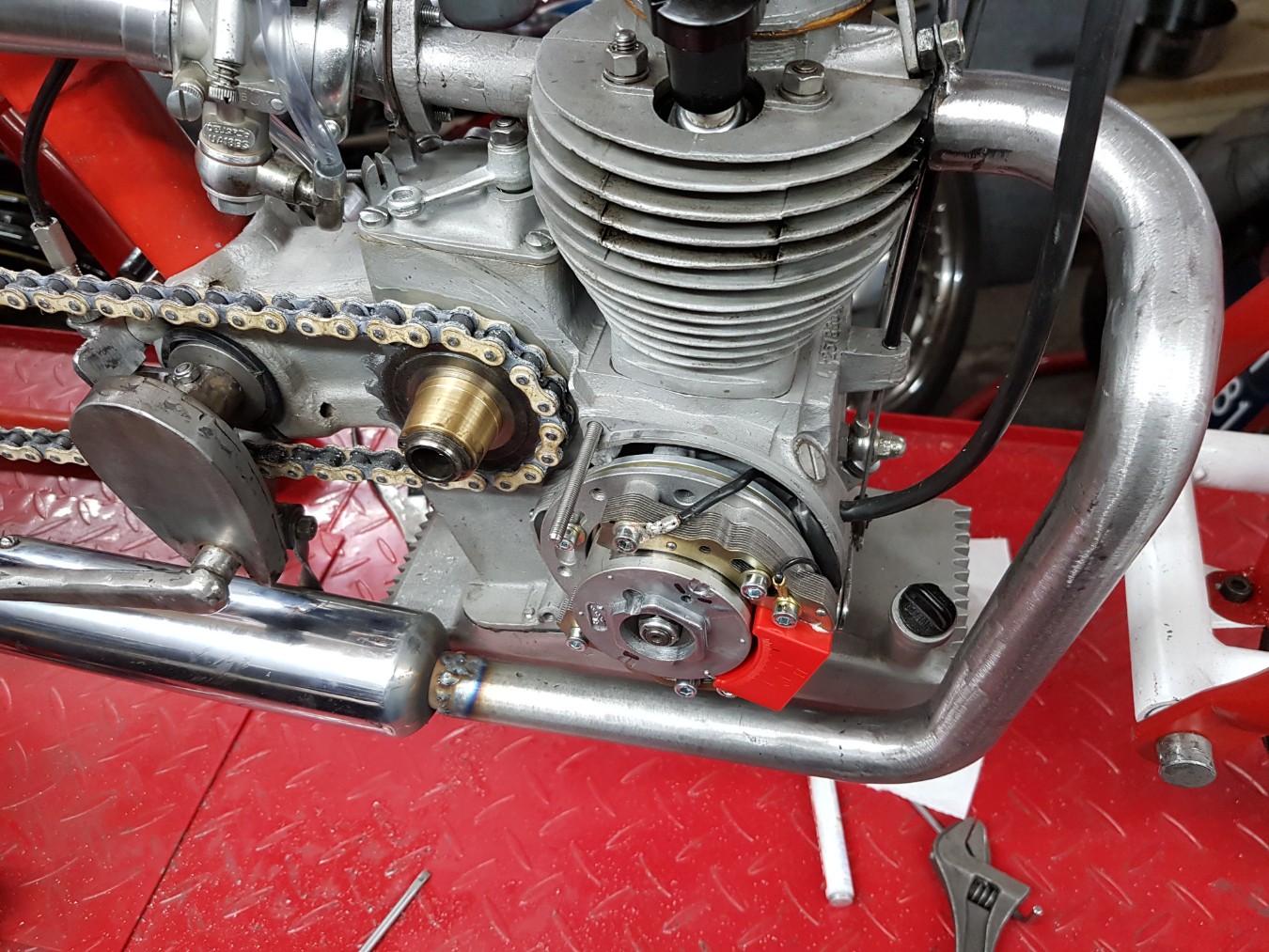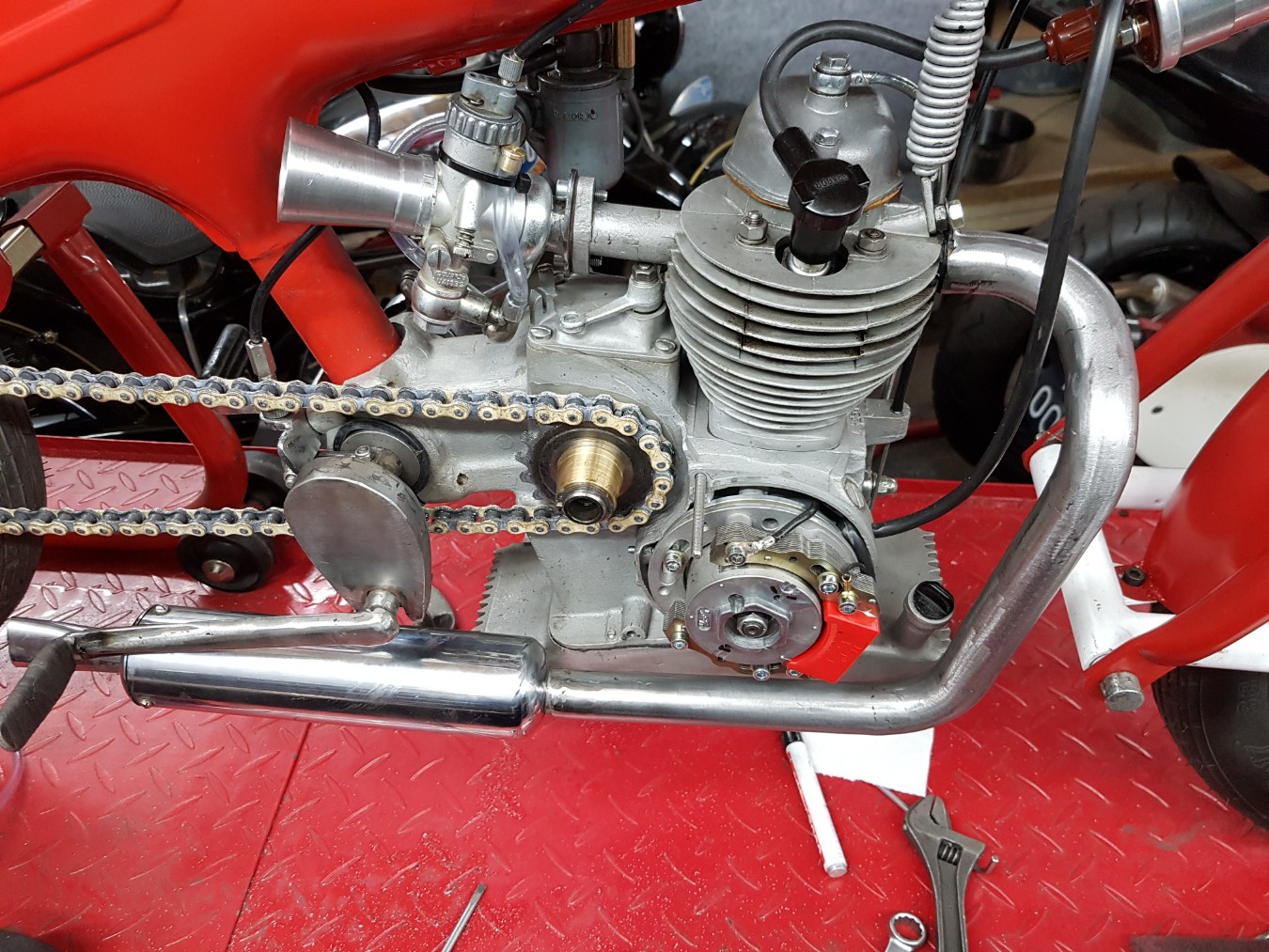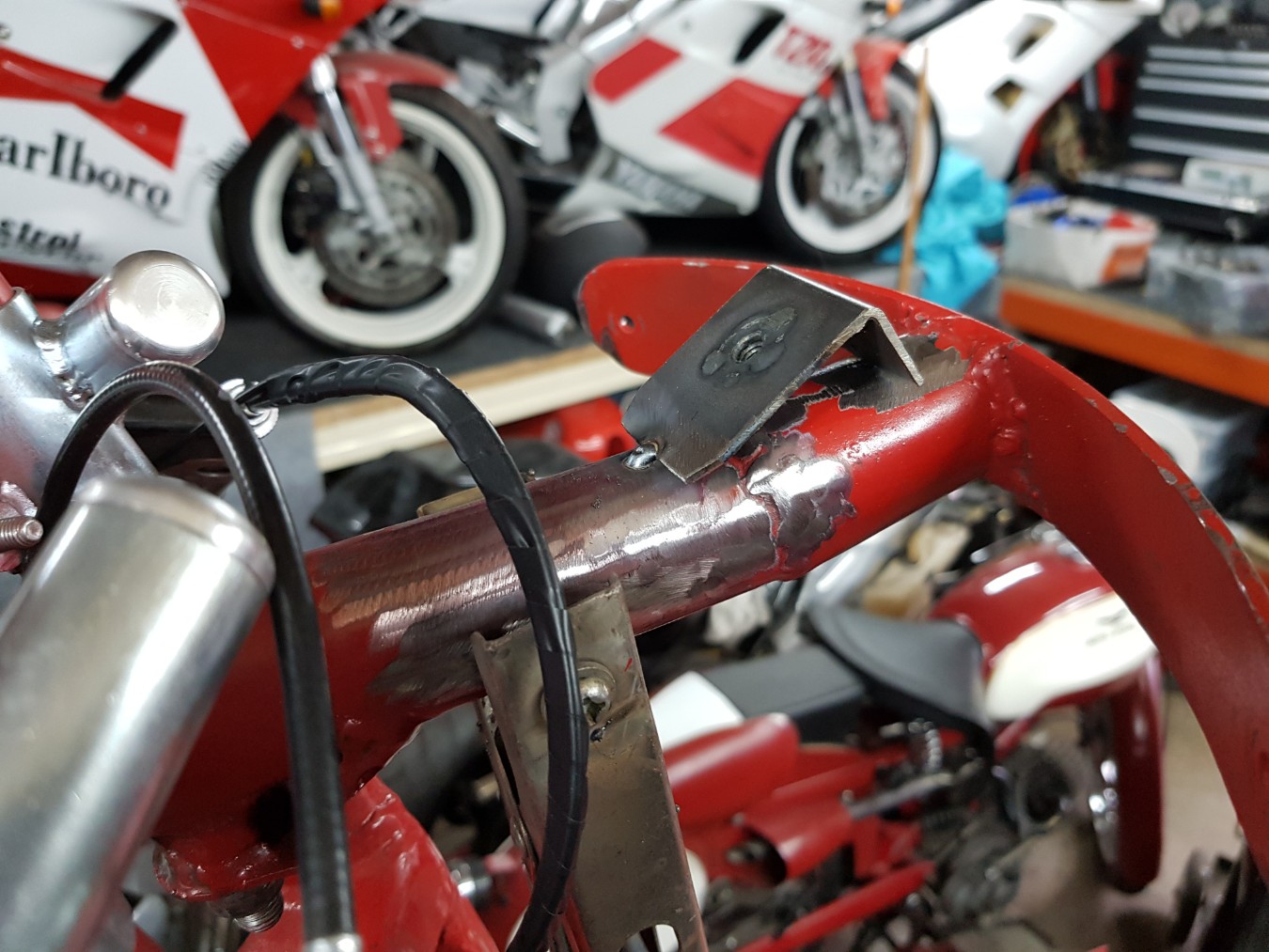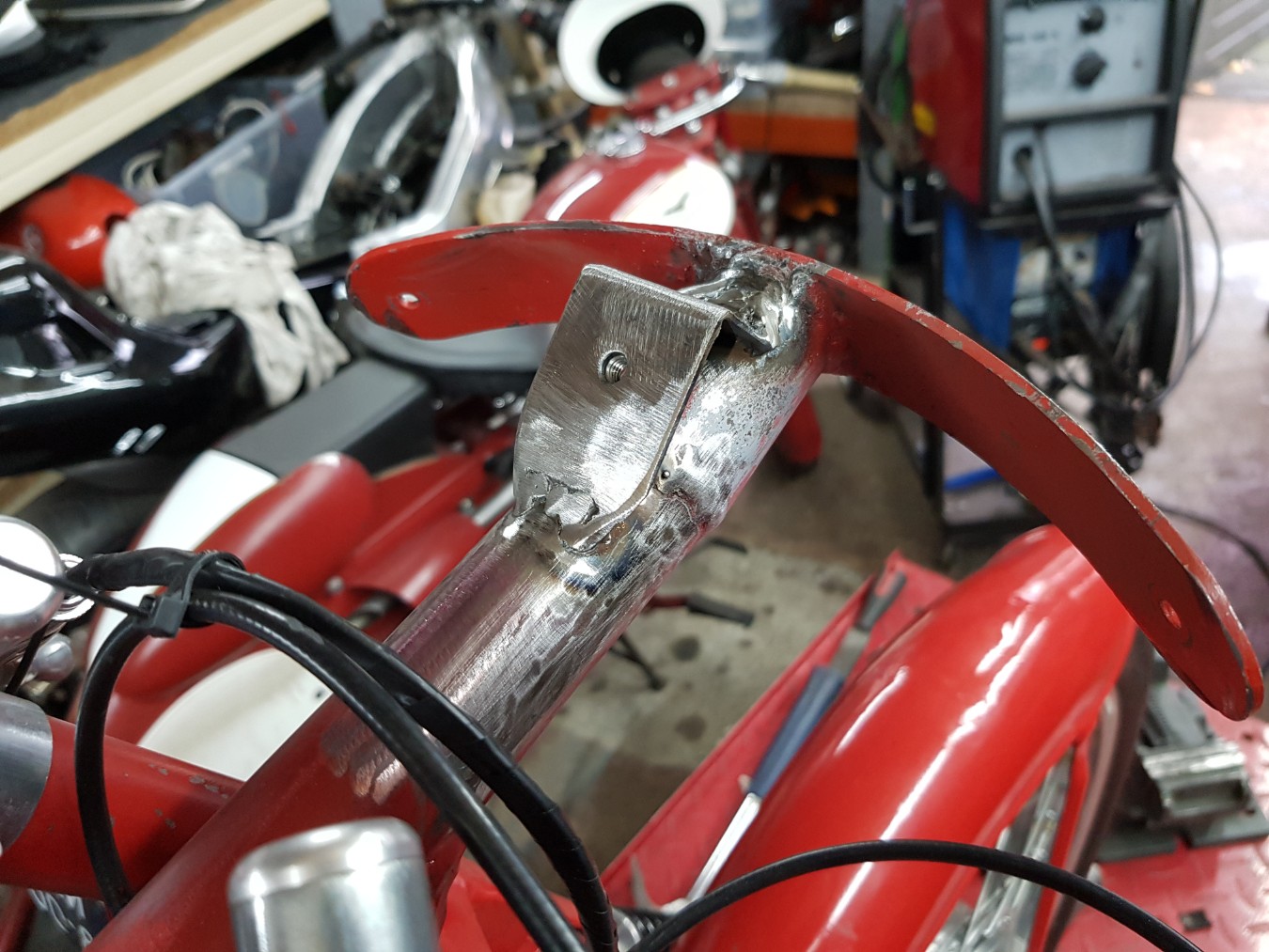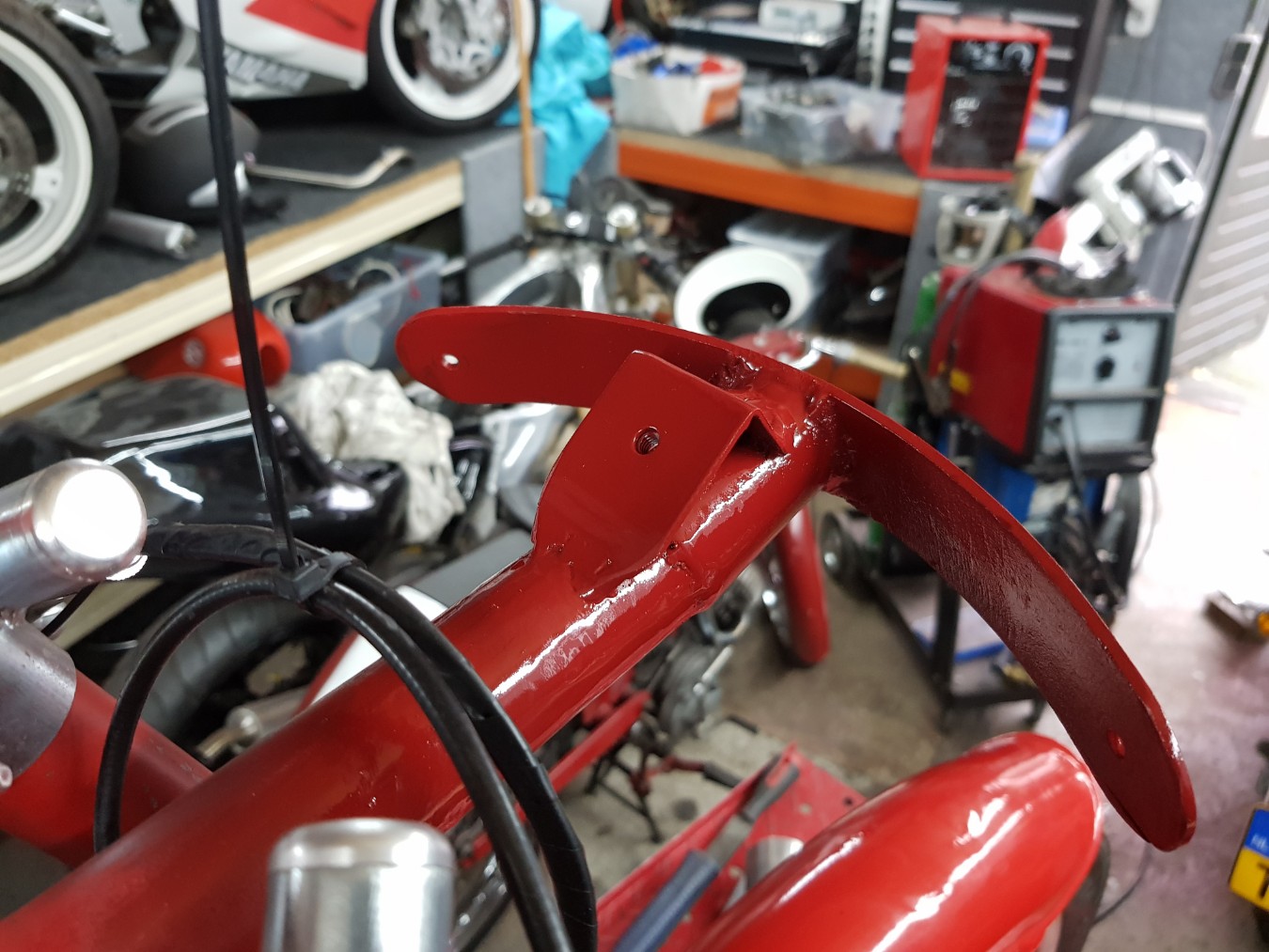 The temperaly rev counter.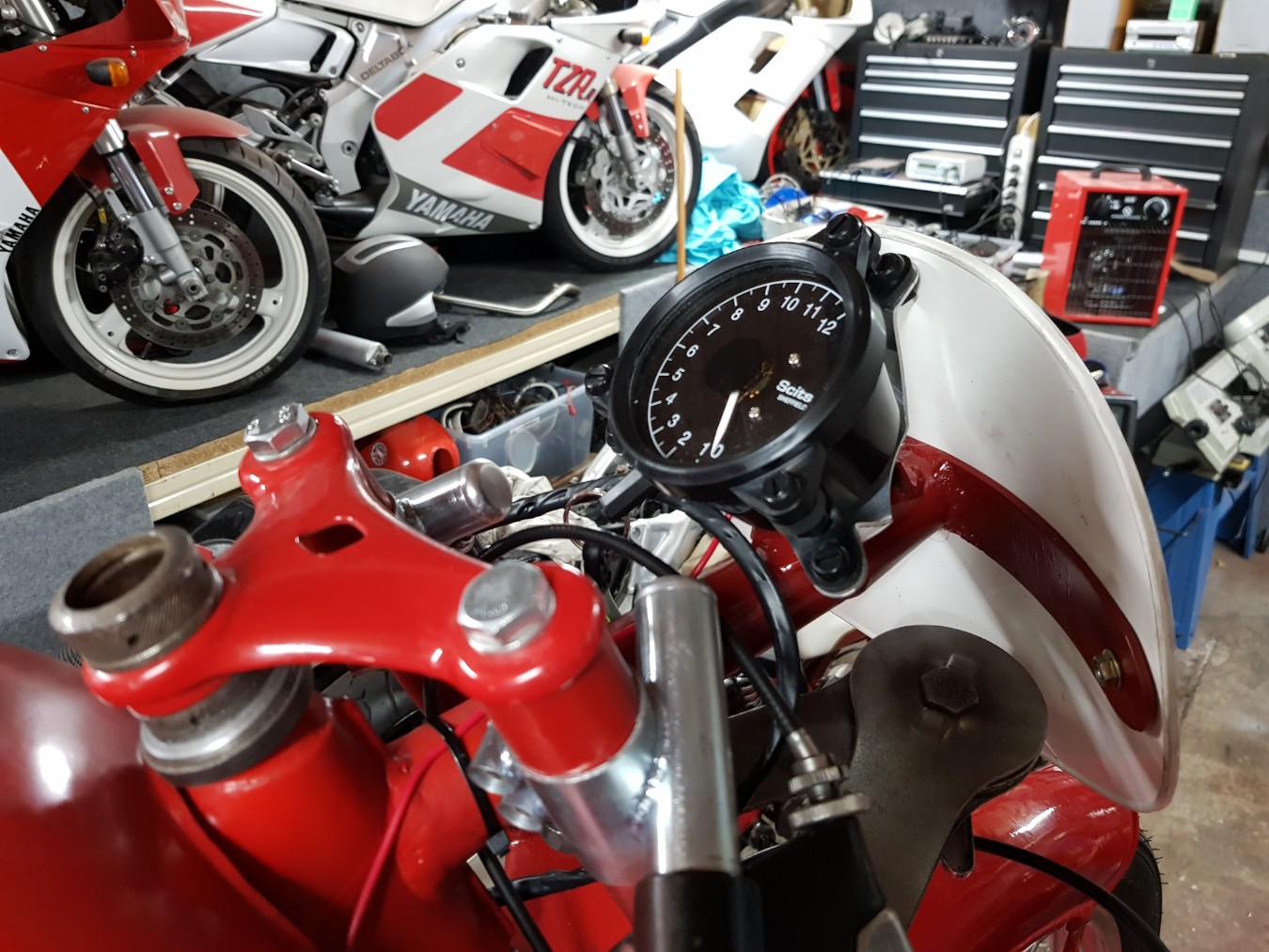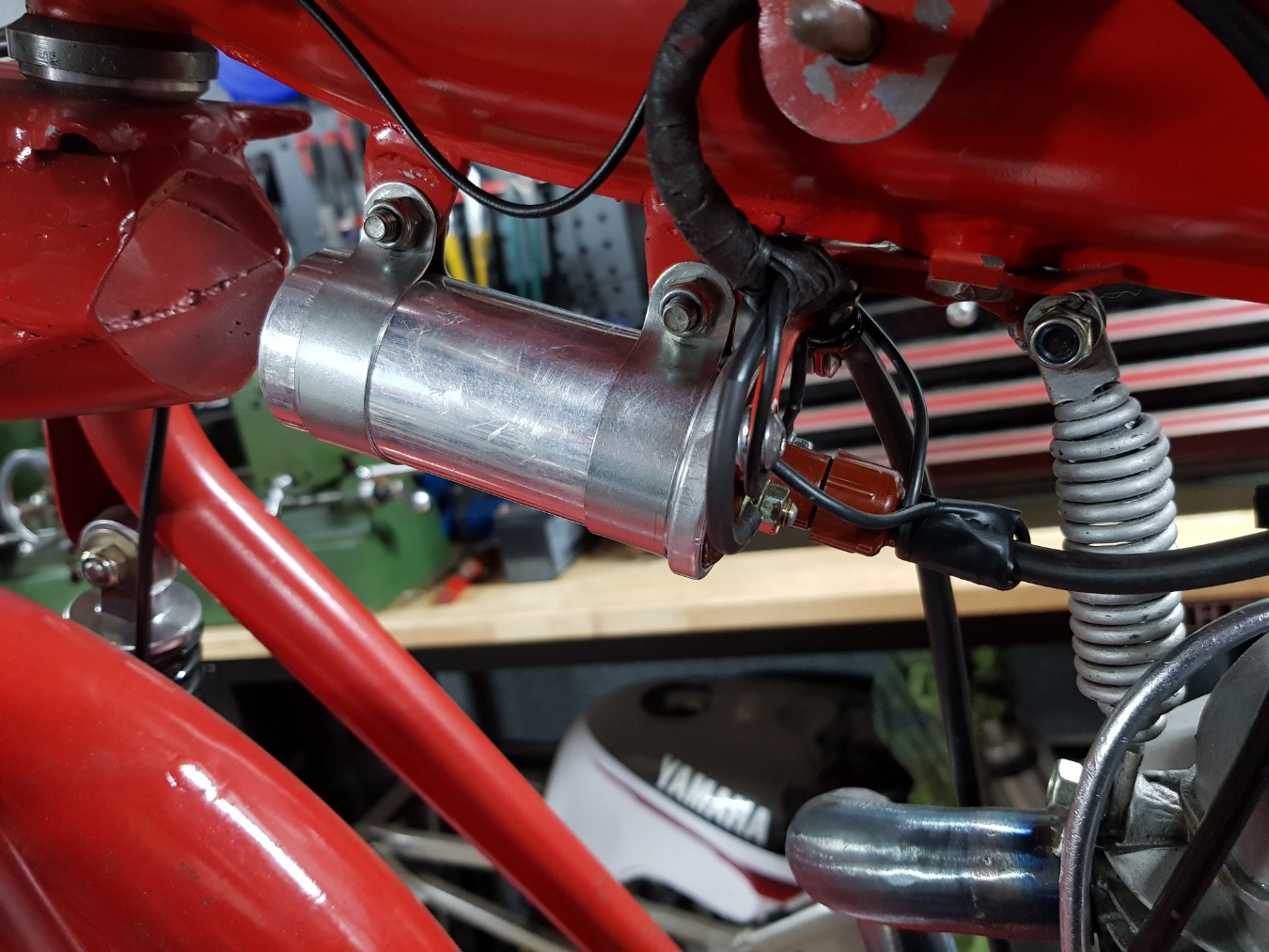 In all its glory, also made an emergency ignition stop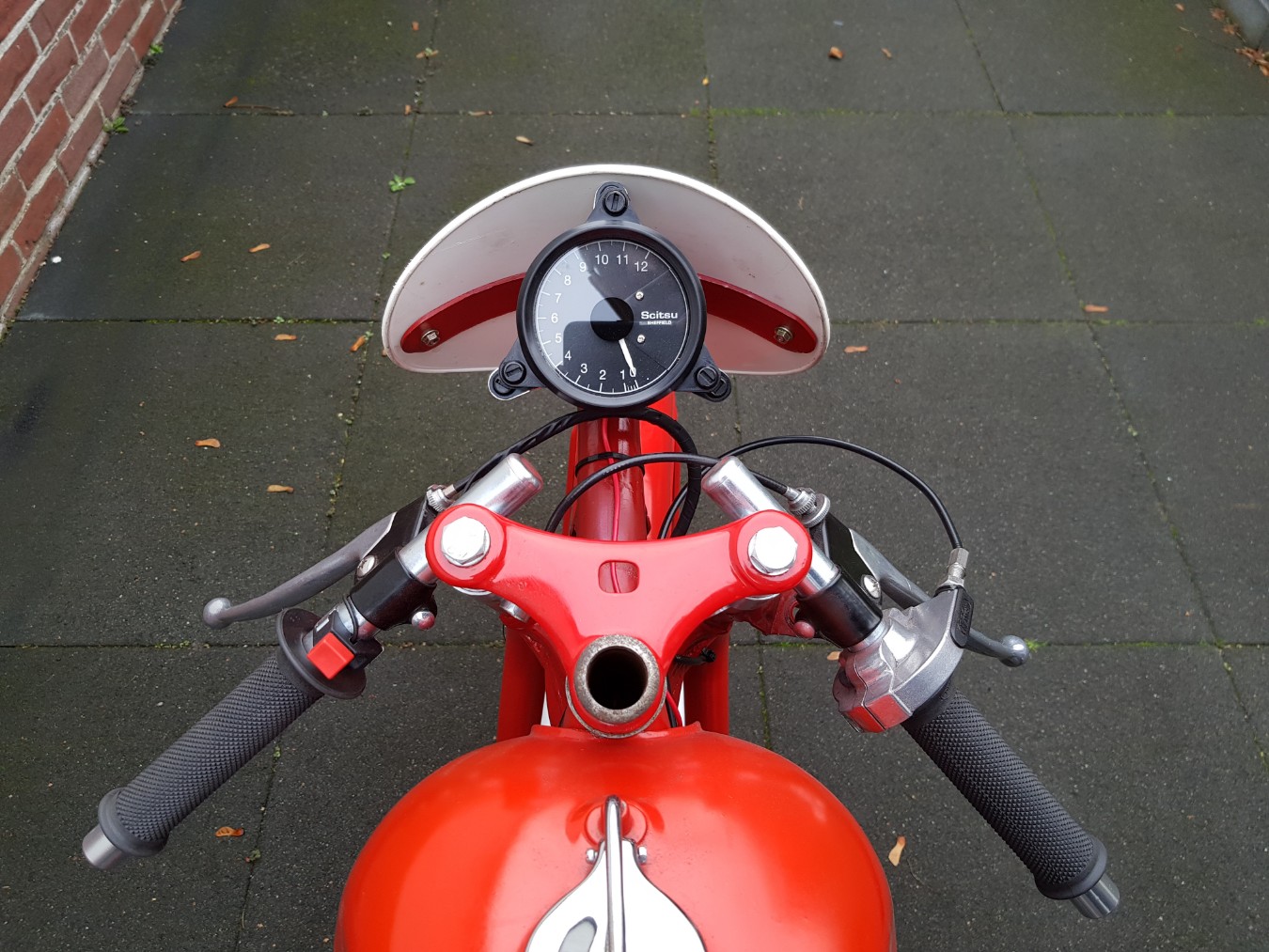 With temporarily exhaust.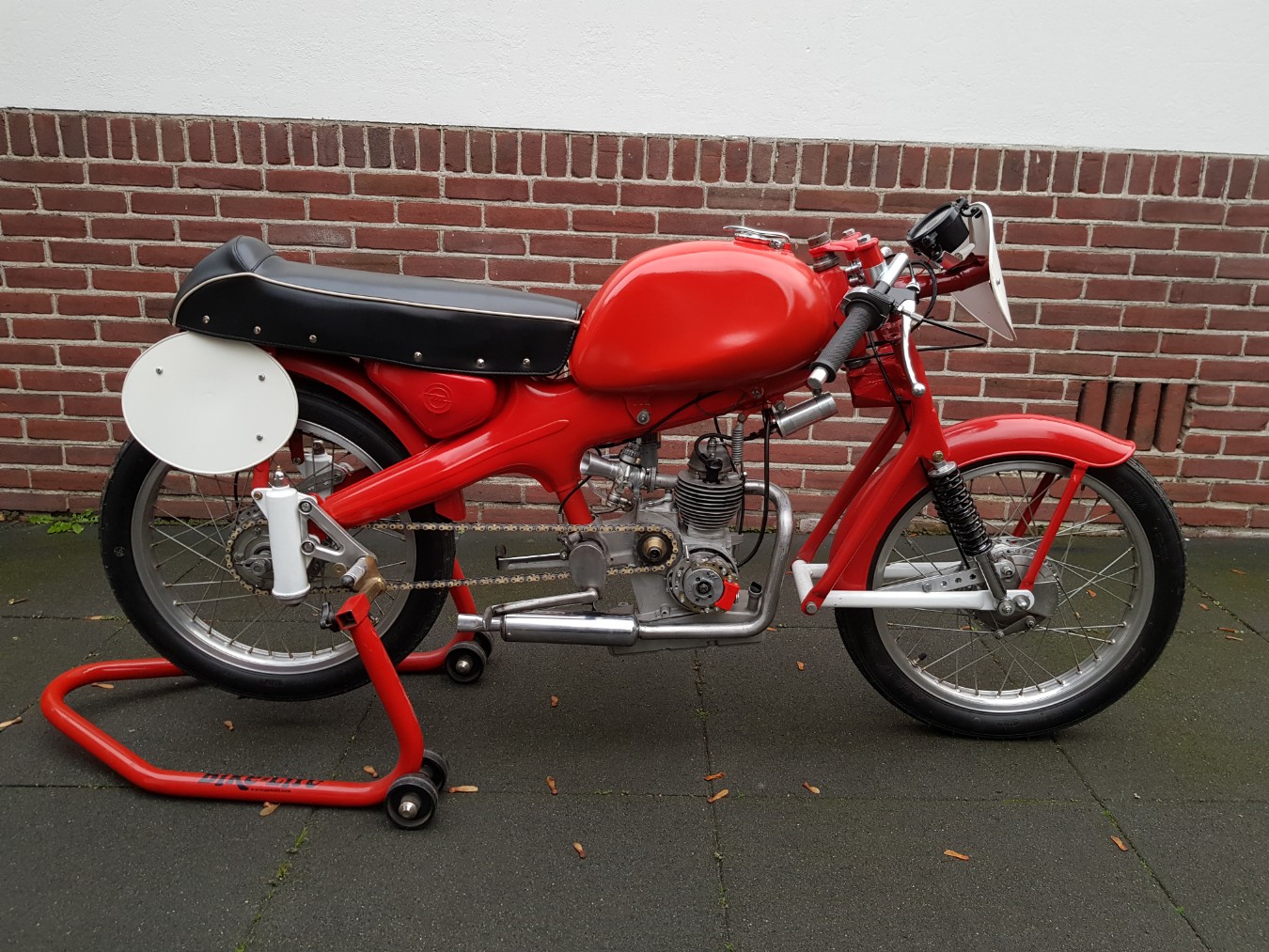 The bike was still not running right, the fuel level was too low needed to rise it in order to get the fuel level right.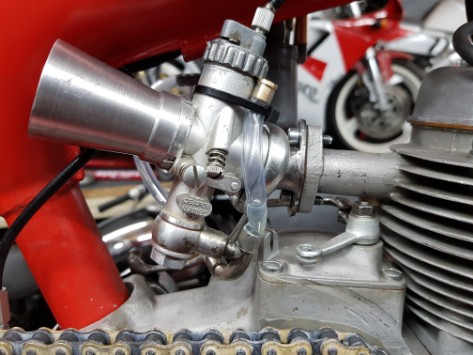 I rotated the bracket so the float bowl can be mounted higher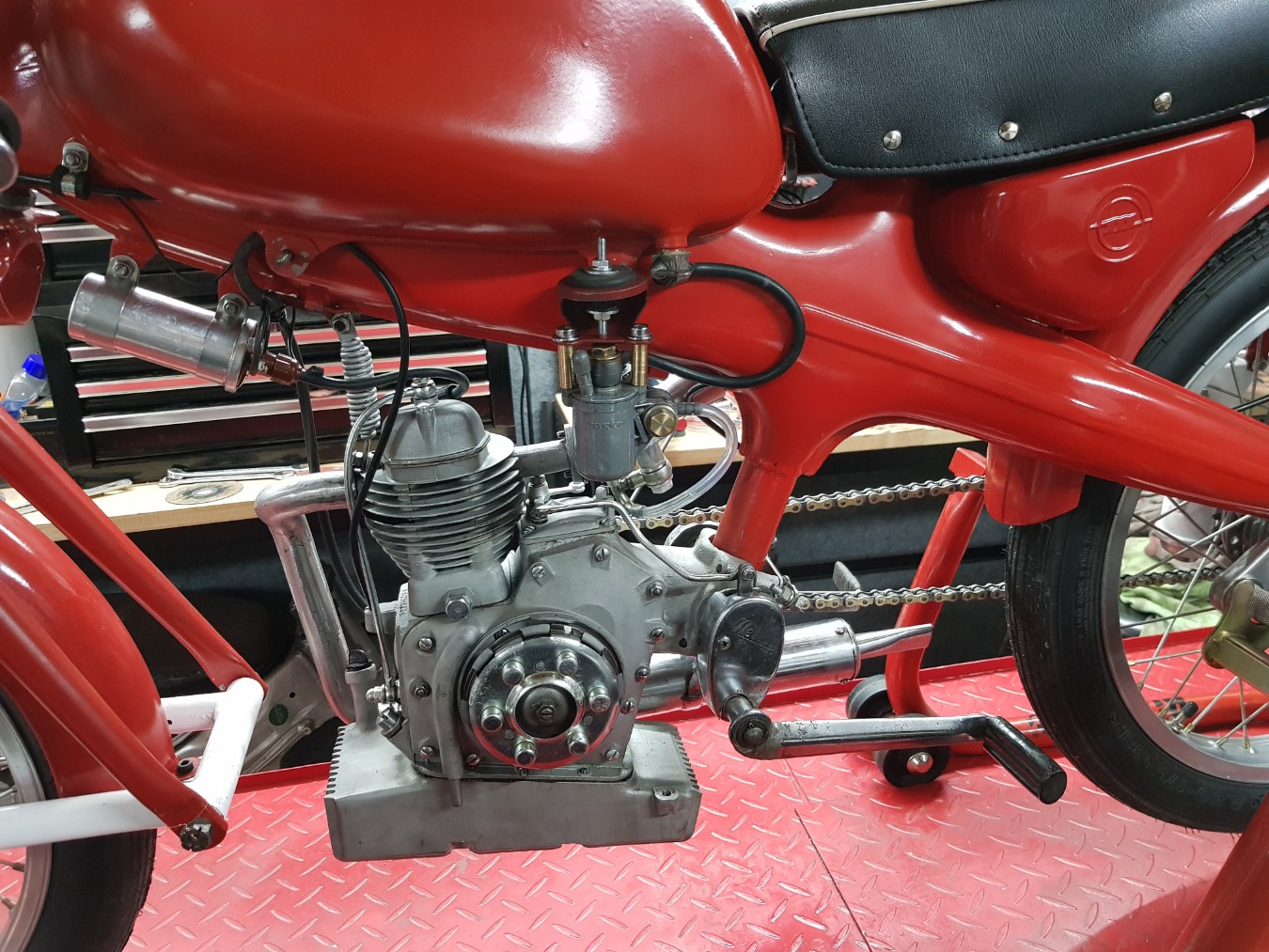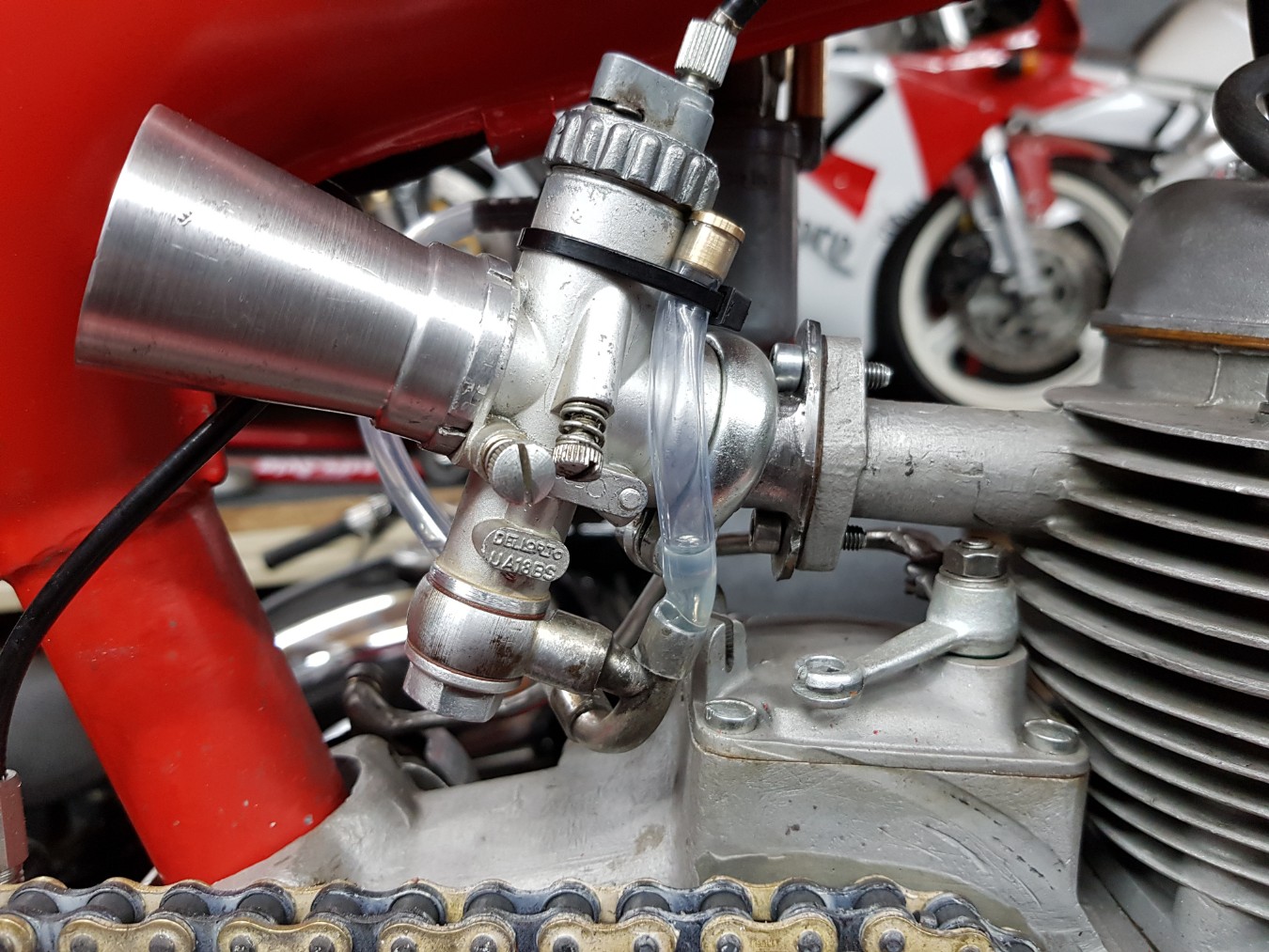 Mounted a 12 degrees float bowl to see how she react.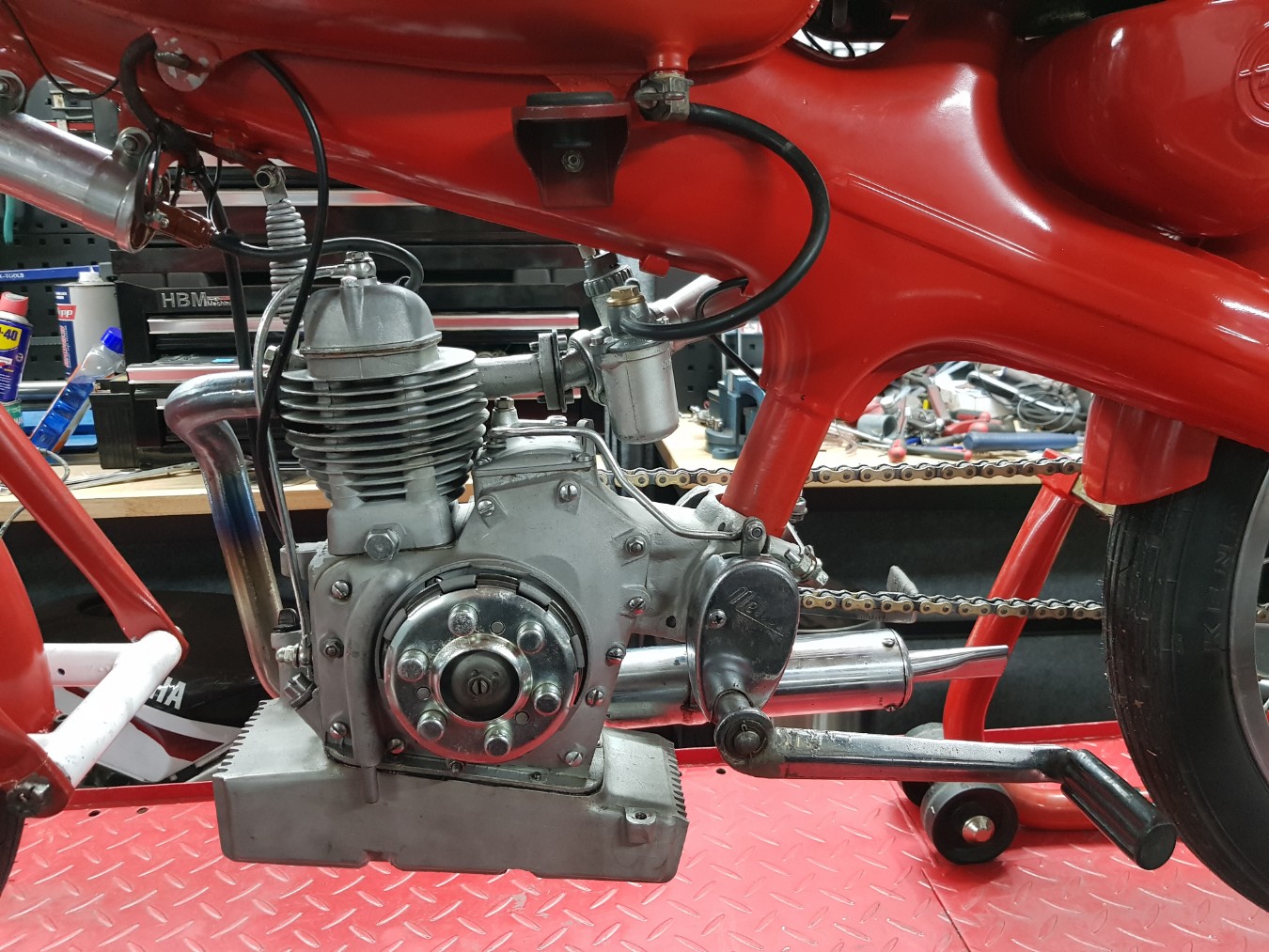 Running much better, but it still needs work.
After a good night's sleep, I came with a new setup,.
When I think about it, this float bowl is not designed to
flow.
T
he exit is almost at the same height as the float height so there is hardly flow.
Logical is this setup the carb
needs to be placed
horizontal so it almost suck its fuel by it self.
Left the fuel is going down Right the fuel is going up (almost the same height as float level)
This is just a quick setup.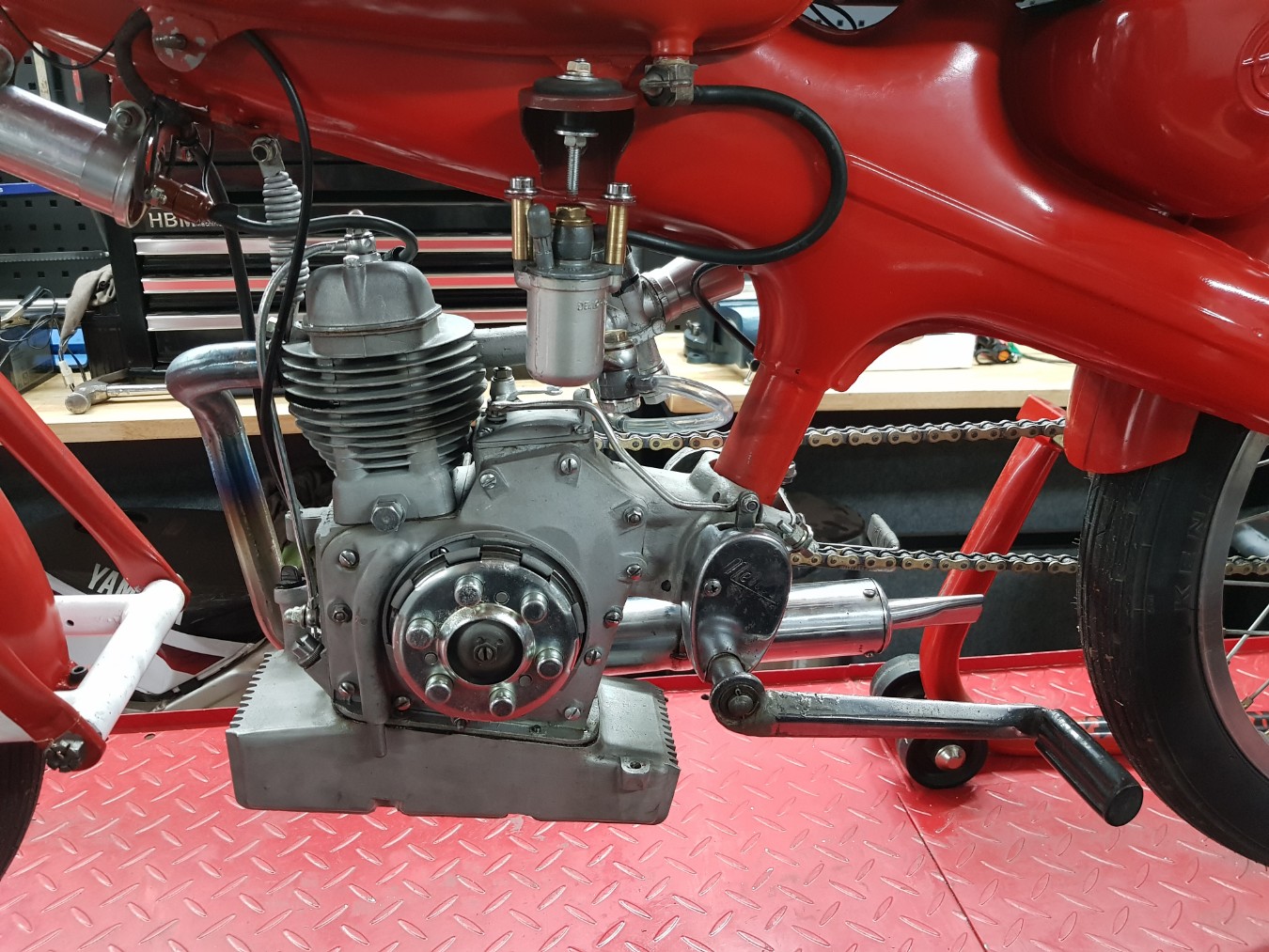 But clearly the fuel level can be controlled better.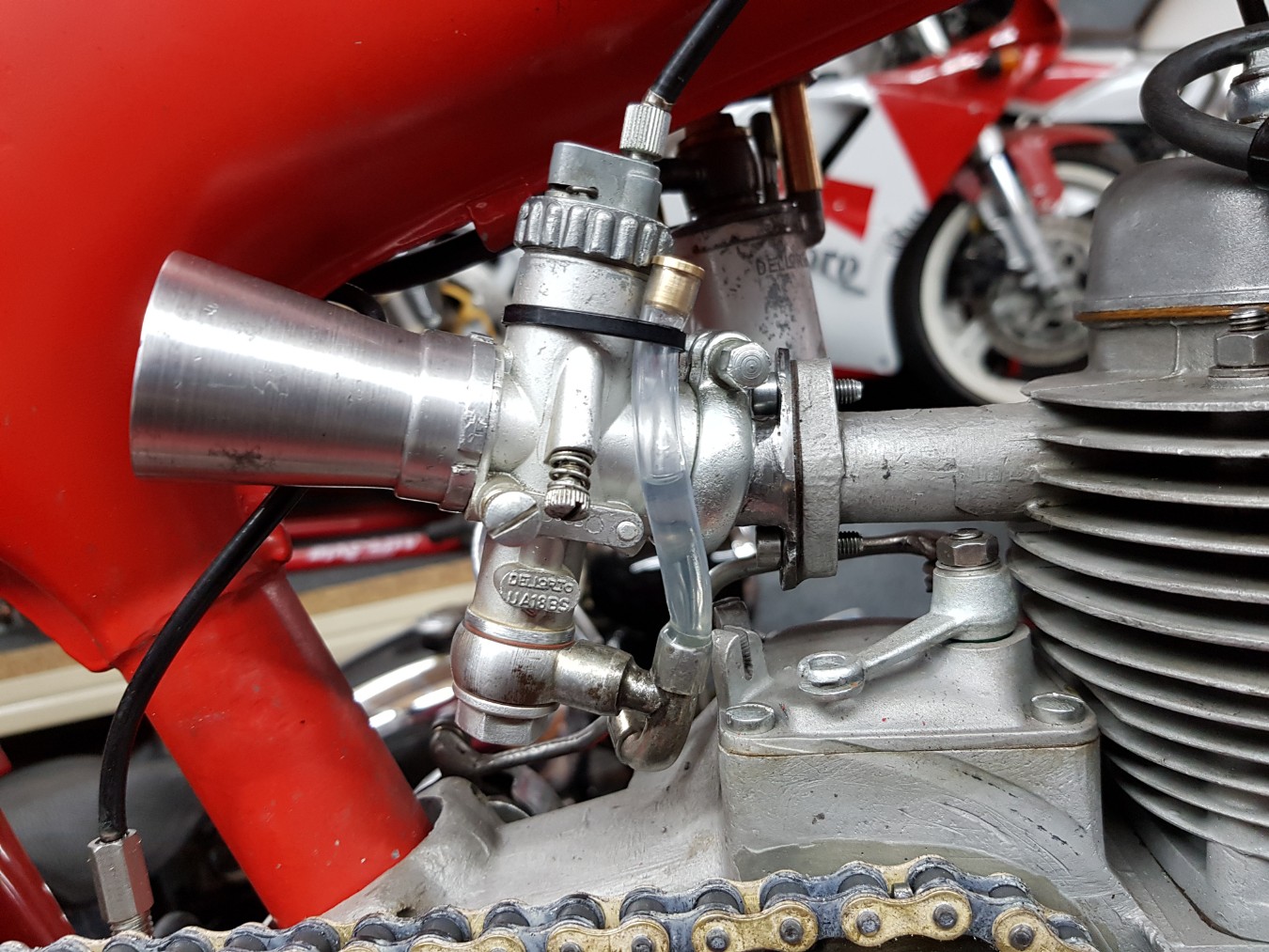 After watching this setup it was not looking right, too many connections making it difficult to determine the float height.
Needed to make it more simple, so there is logical in this system.
Cutting the 12 degrees float bowl.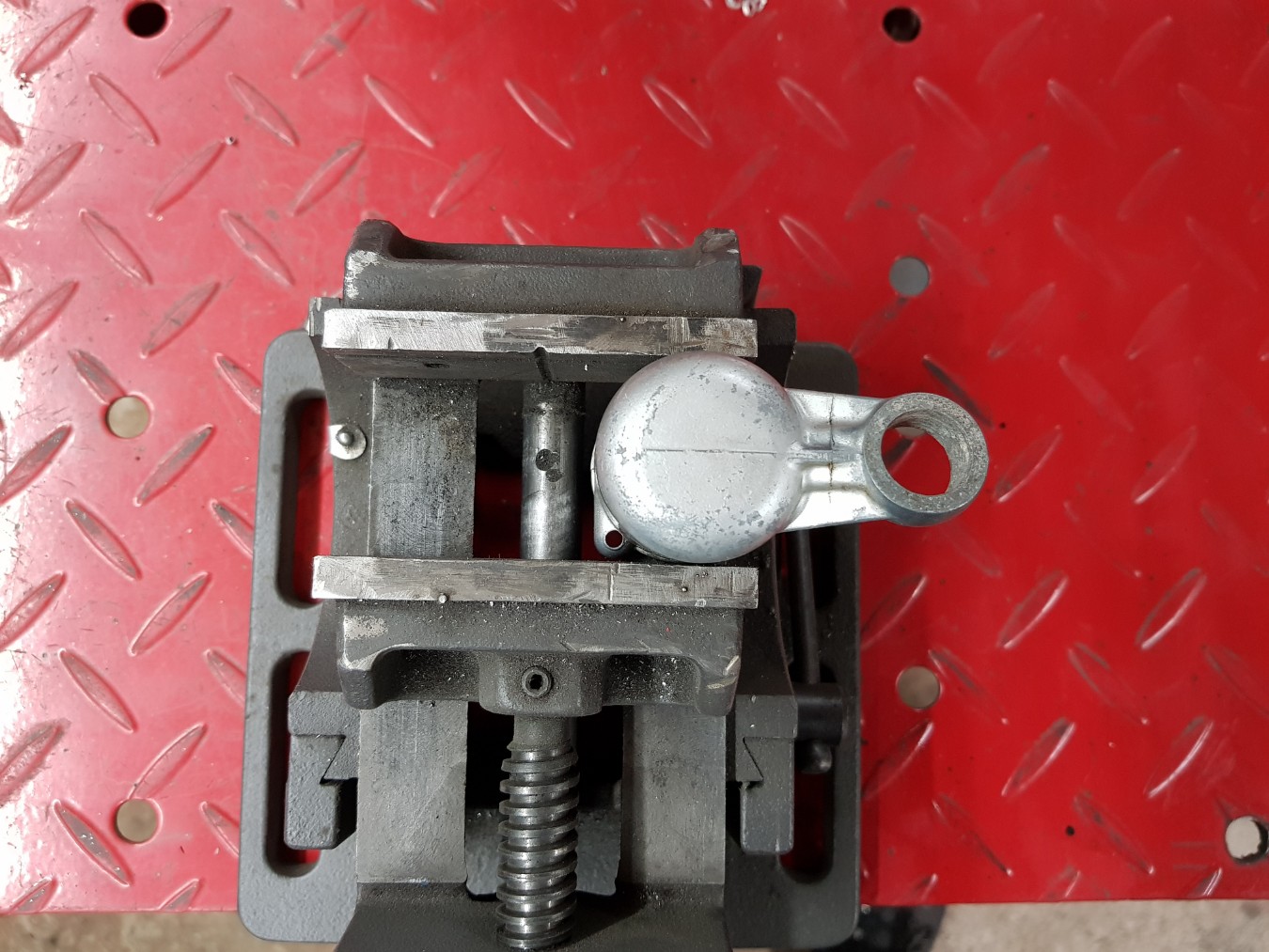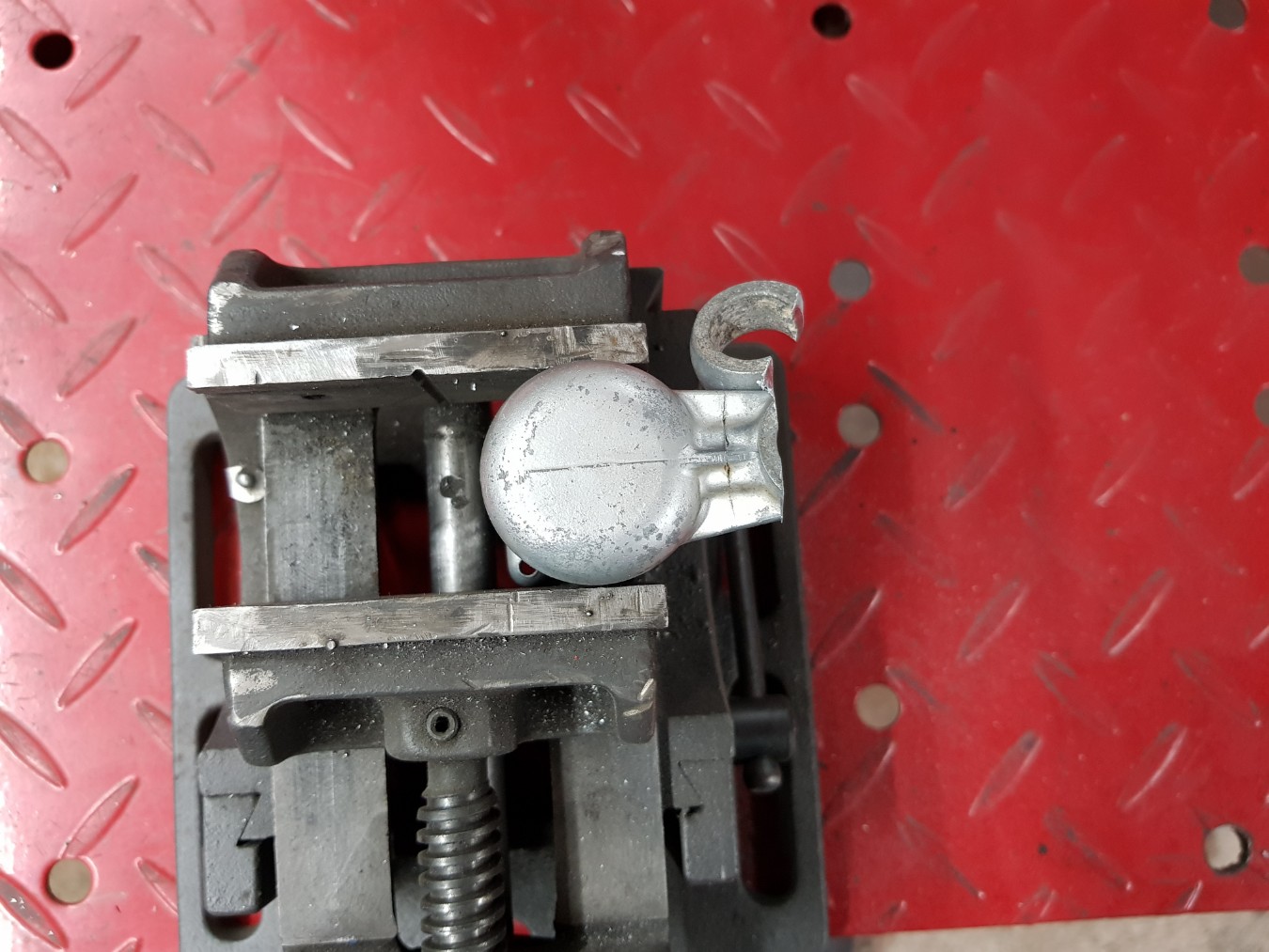 Make sure i have the right angular.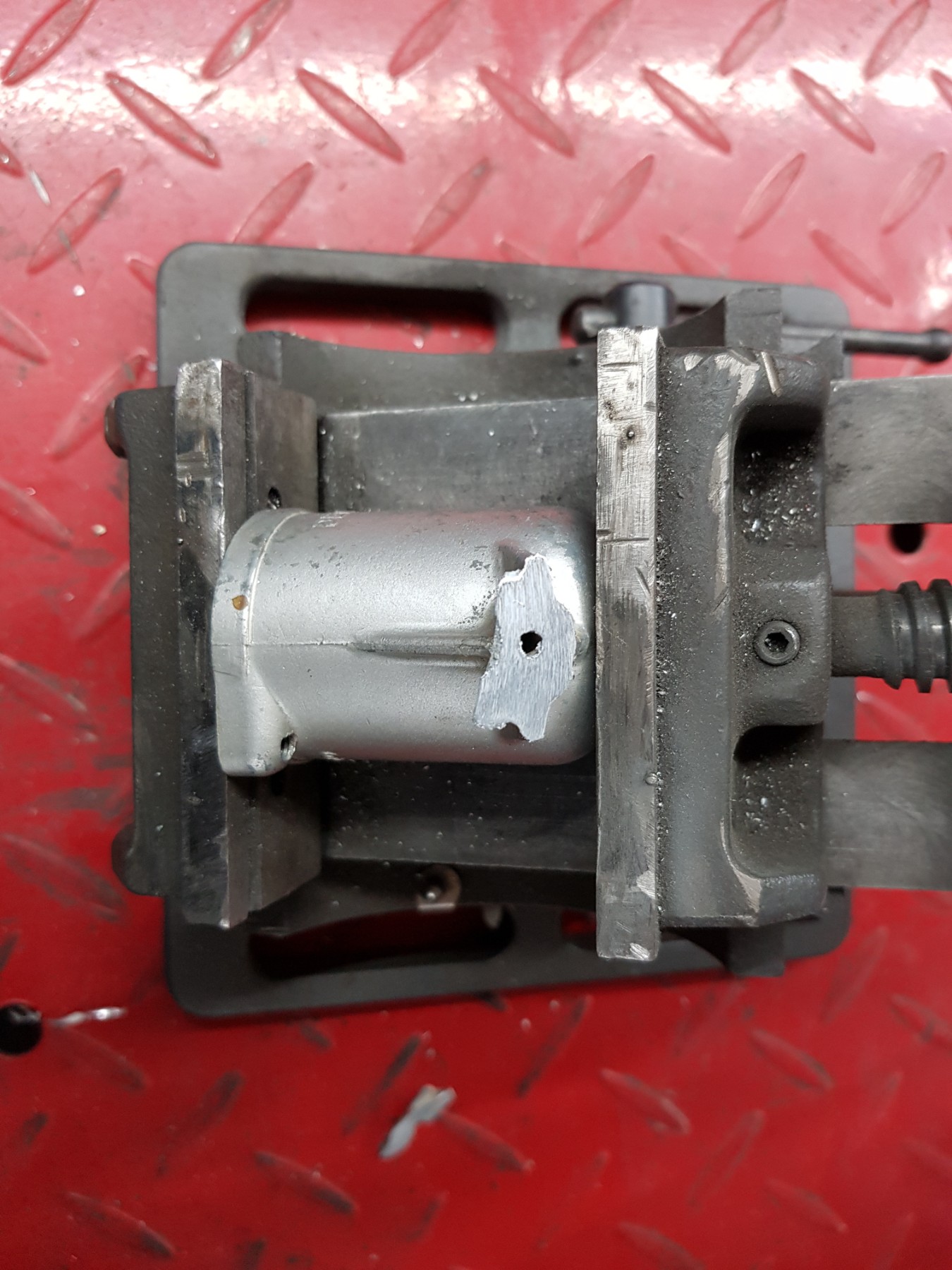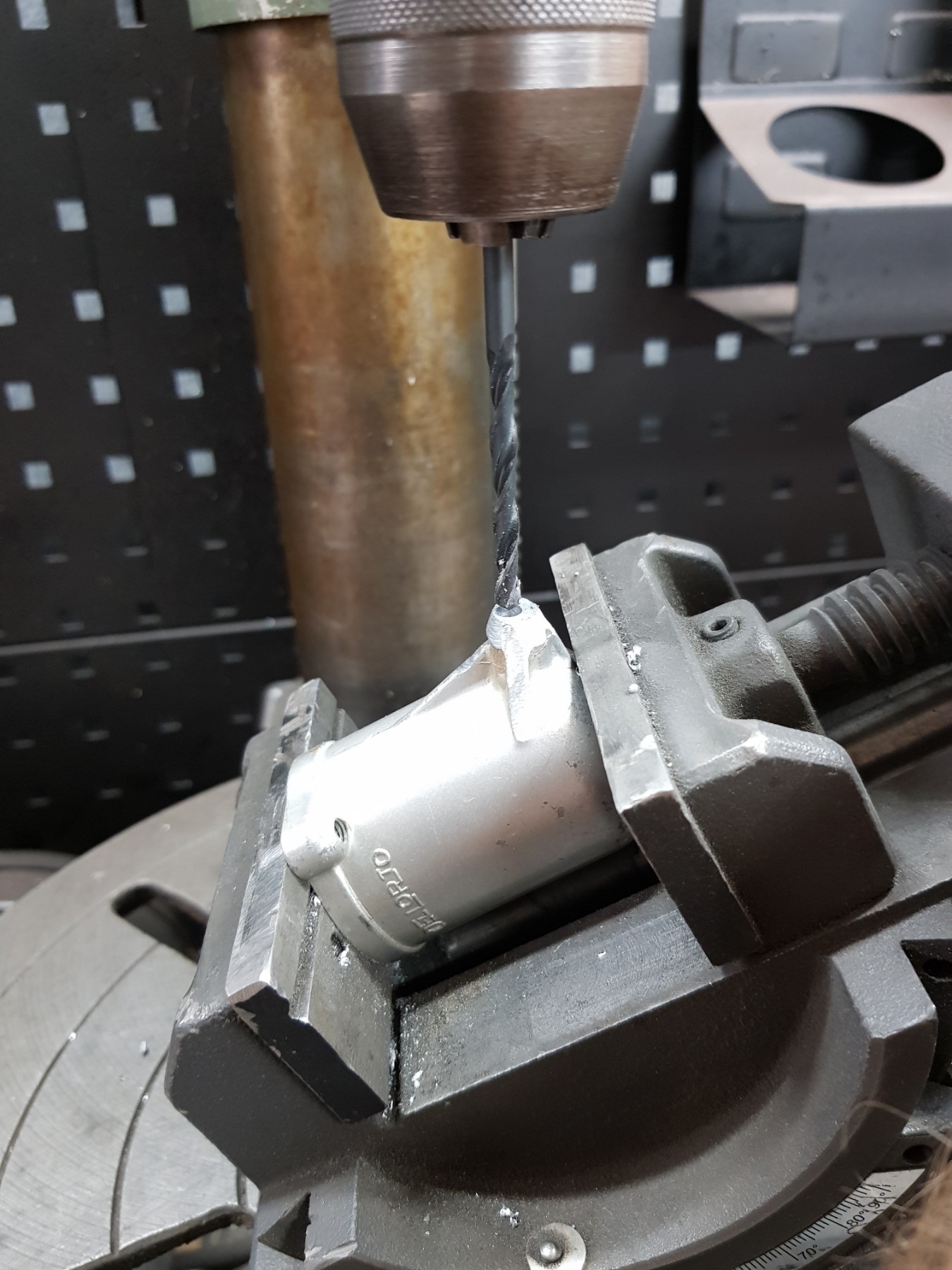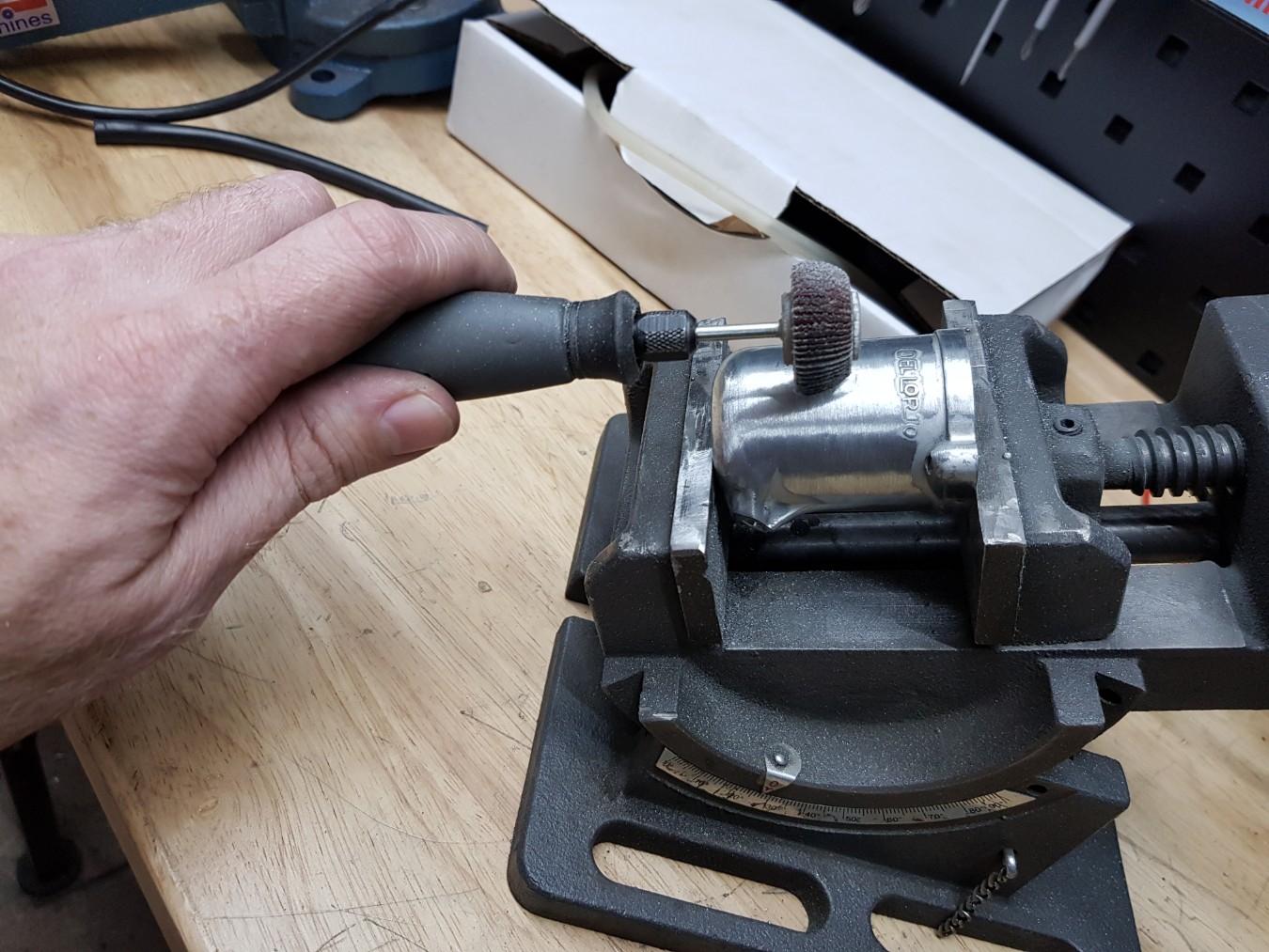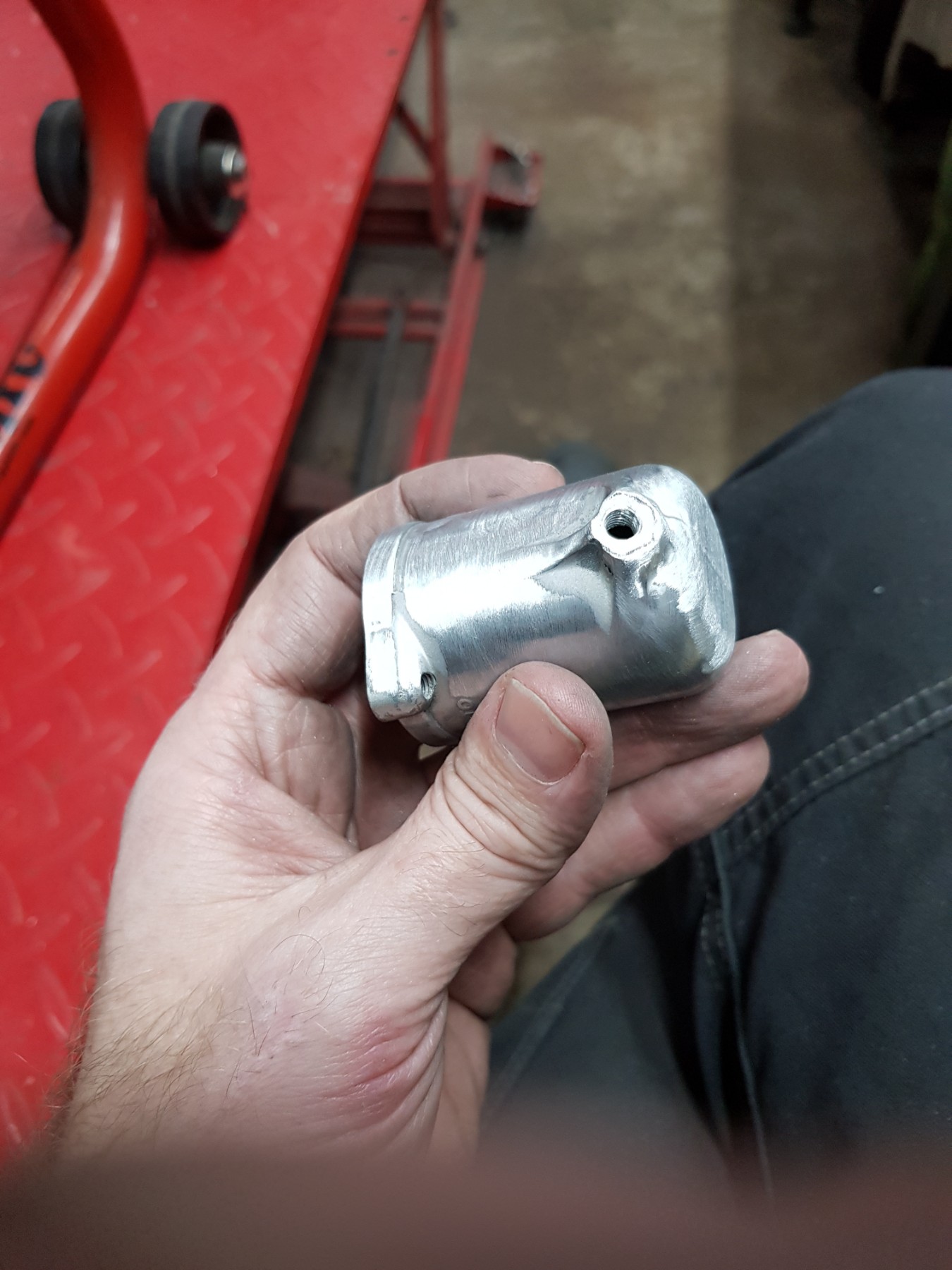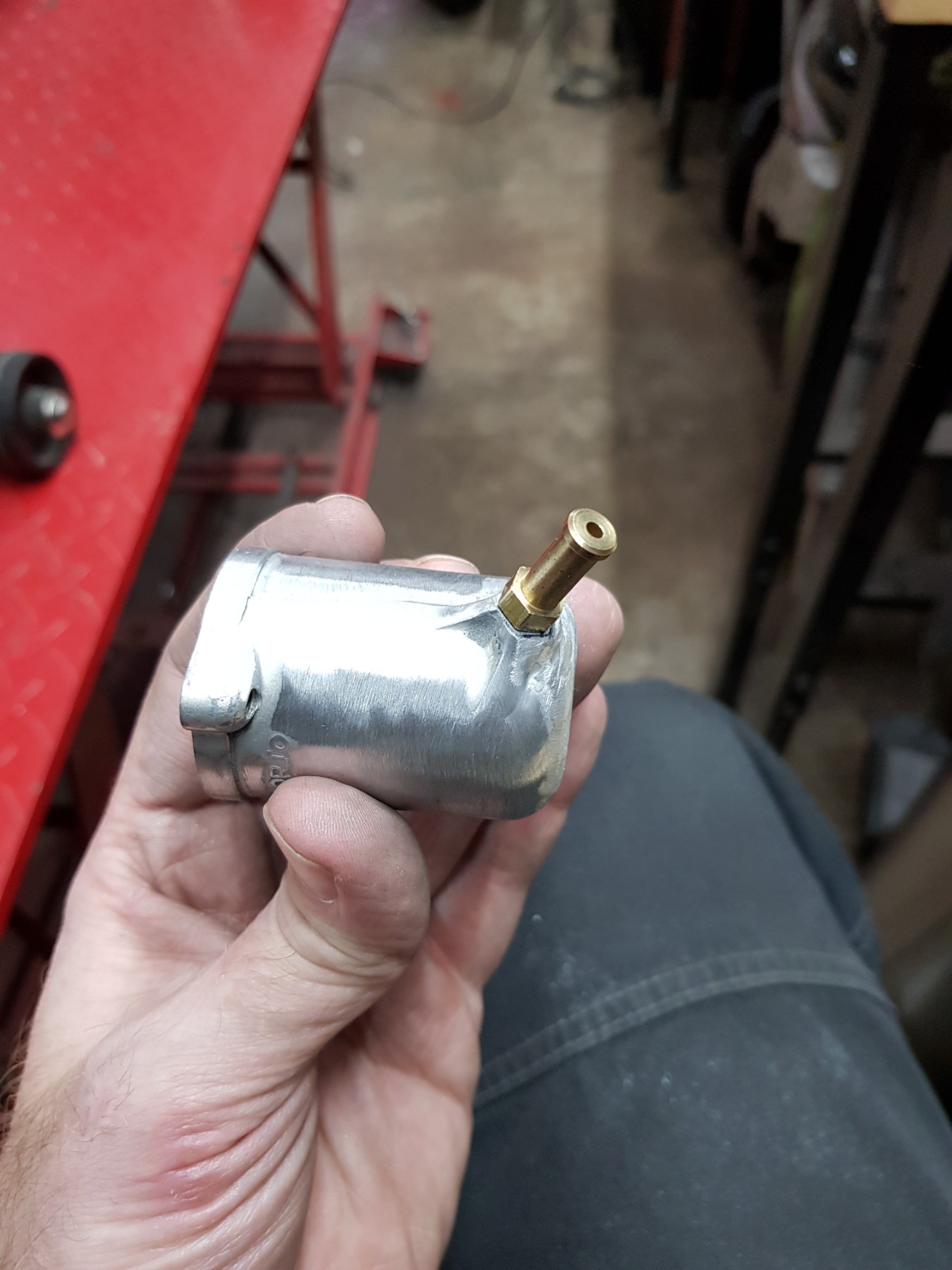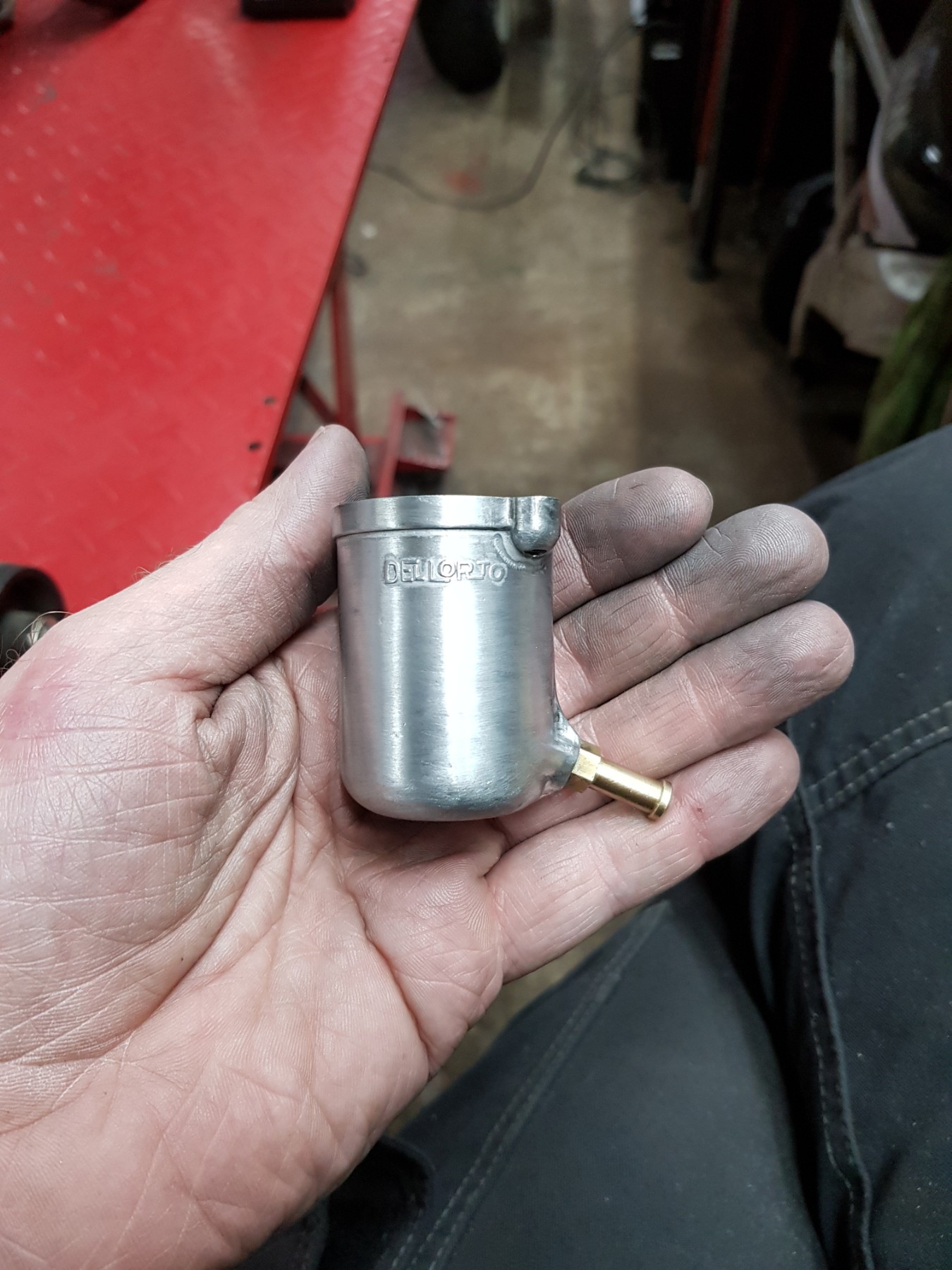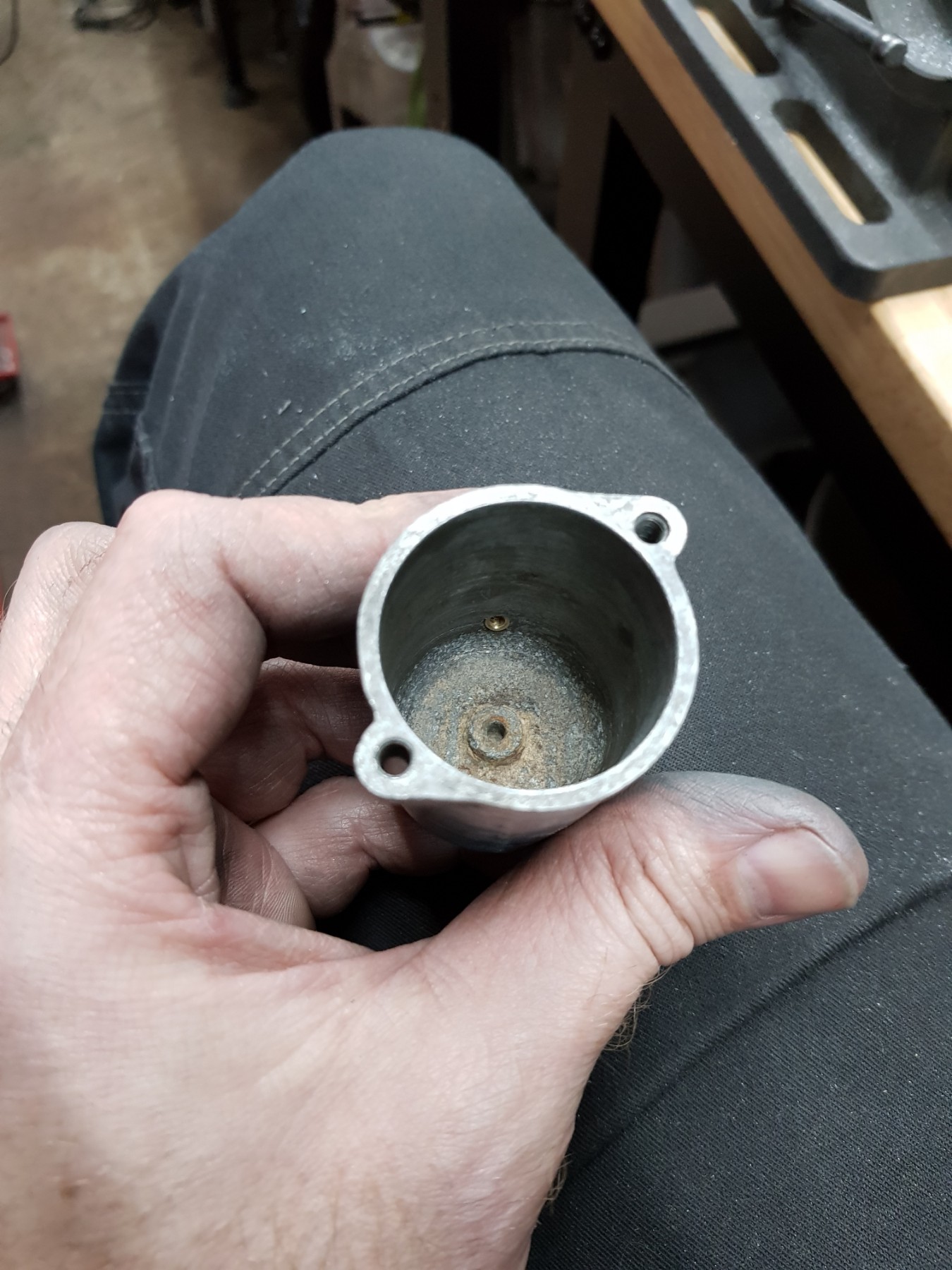 Having the same height then when mounted
You can follow this setup.