Started with painting the frame, I used two types of red in the hope it won't look that massive so you see a small change in color.
1) Frame and tank in one color "red"
2) Front forks and fender one tint "darker red"
3) Rear fender and toolbox one tint "darker red"
4) Front swingarm an rear spring holder in "off white"
Most aluminium will be bussed to give it a clean look.

If this doesn't look right, I'll let it all be powder coated. But let first see if it all works like I think it would.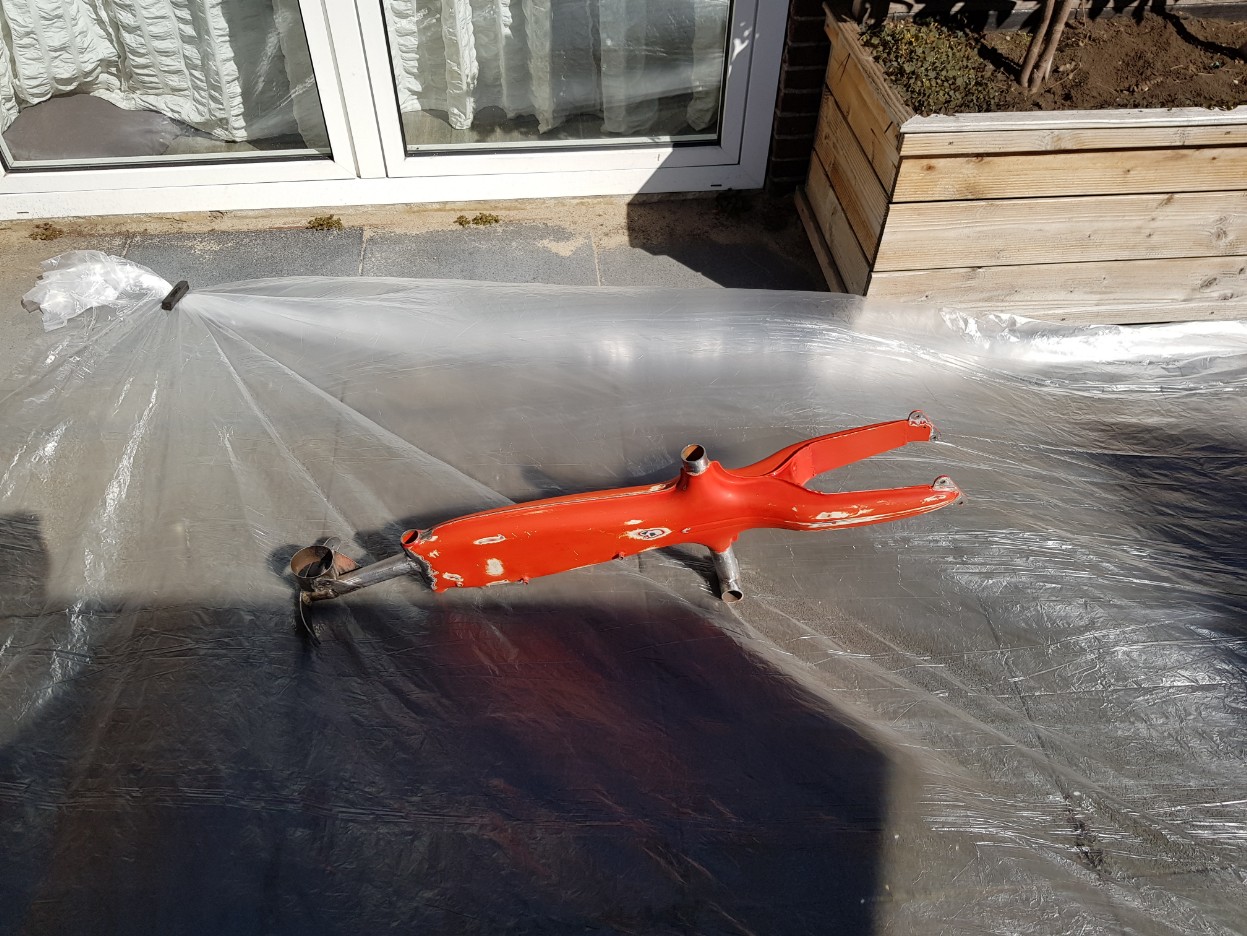 Added some primer on the blank steel.