Today I put the Motom on the Dyno to see what she's got.
Wanted to do a lot, but sadly due to technical sadback couldn't do much.
Biggest problem what ignition, it didn't want to rev higher gave a lot of protest.
Went from a 12V bobin to a 6V bobin in the hope that was the problem. But still she kept the same problem.
Jetting was almost impossible like this, also making a good dyno run was not even close. (but I have tried to get a base line)
Got about 2HP on the rear wheel so that's not bad.
Other problems were suddenly lost off all gears (started with third gear) Had to fix this roughly so could only do the runs in second gear.

Exhaust broke in two, so that was the end of the show......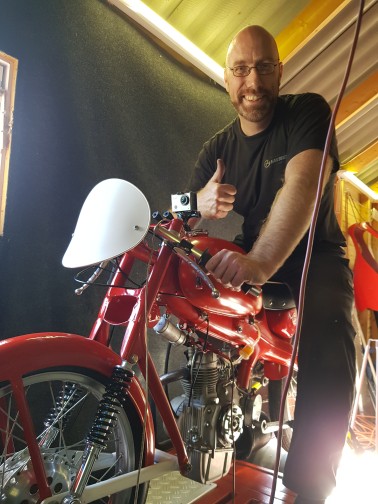 Prepared the camera view, for the test on the road.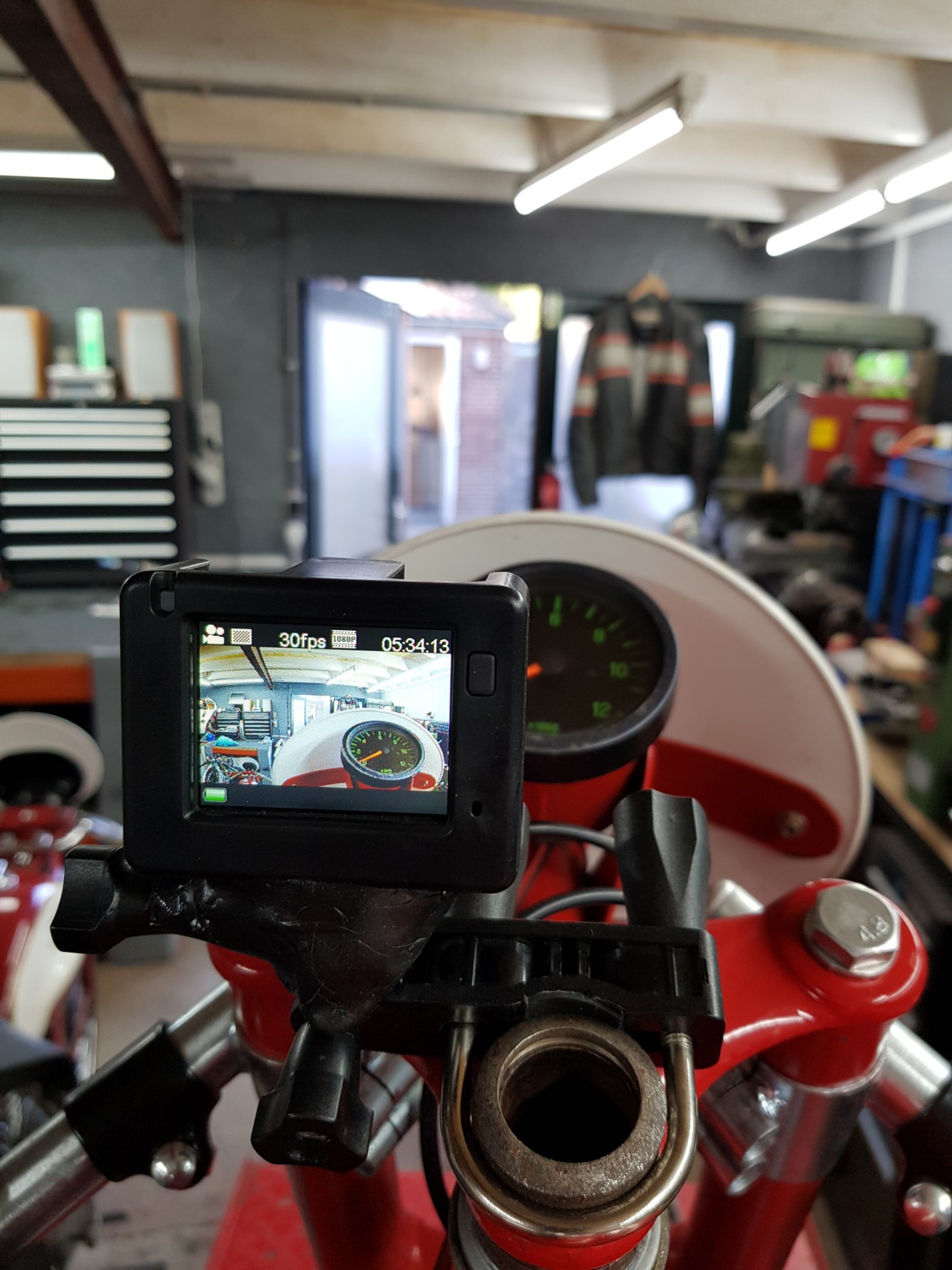 On the trailer to my Dyno.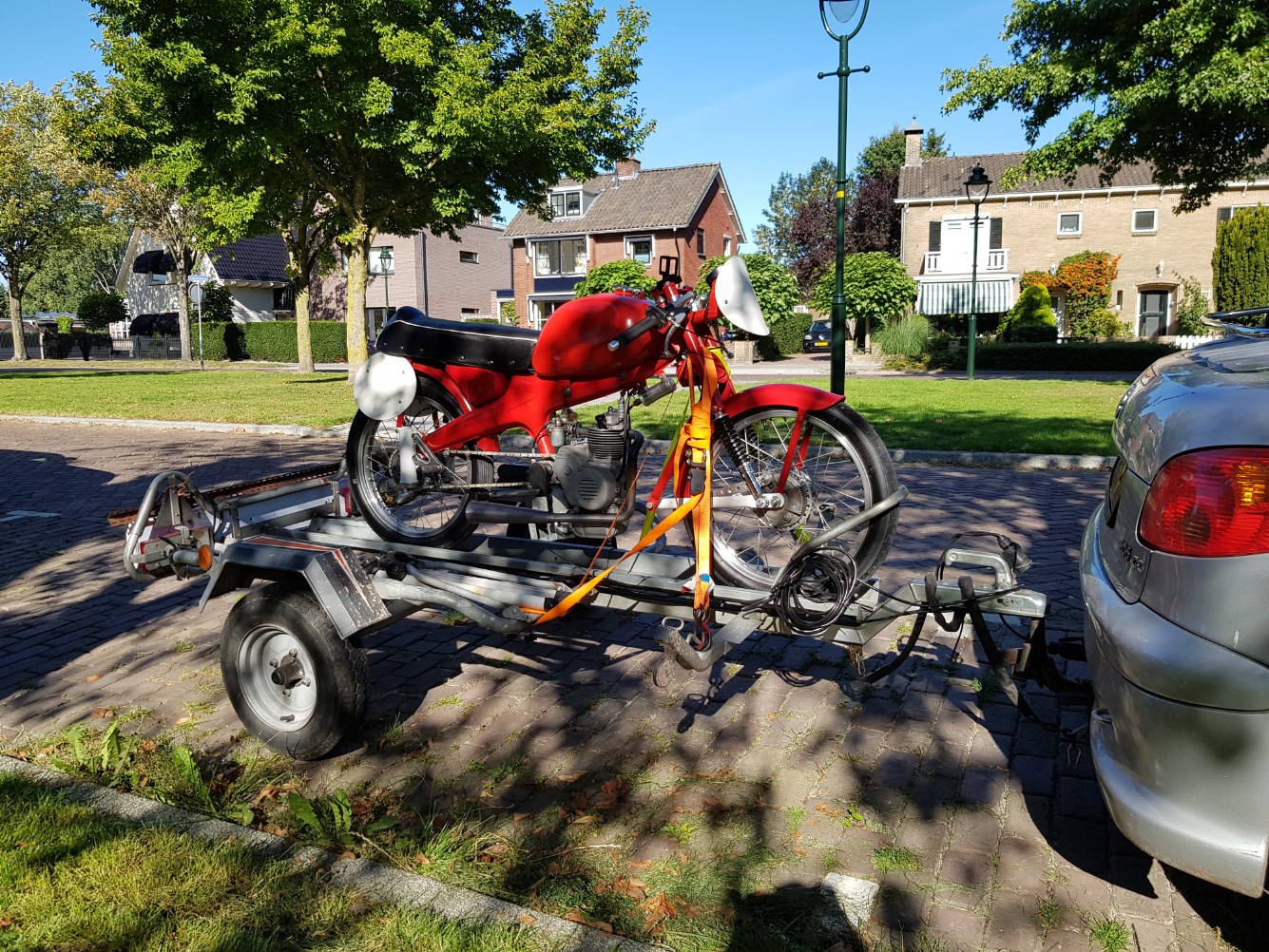 First jetting change, going up to 85 Main.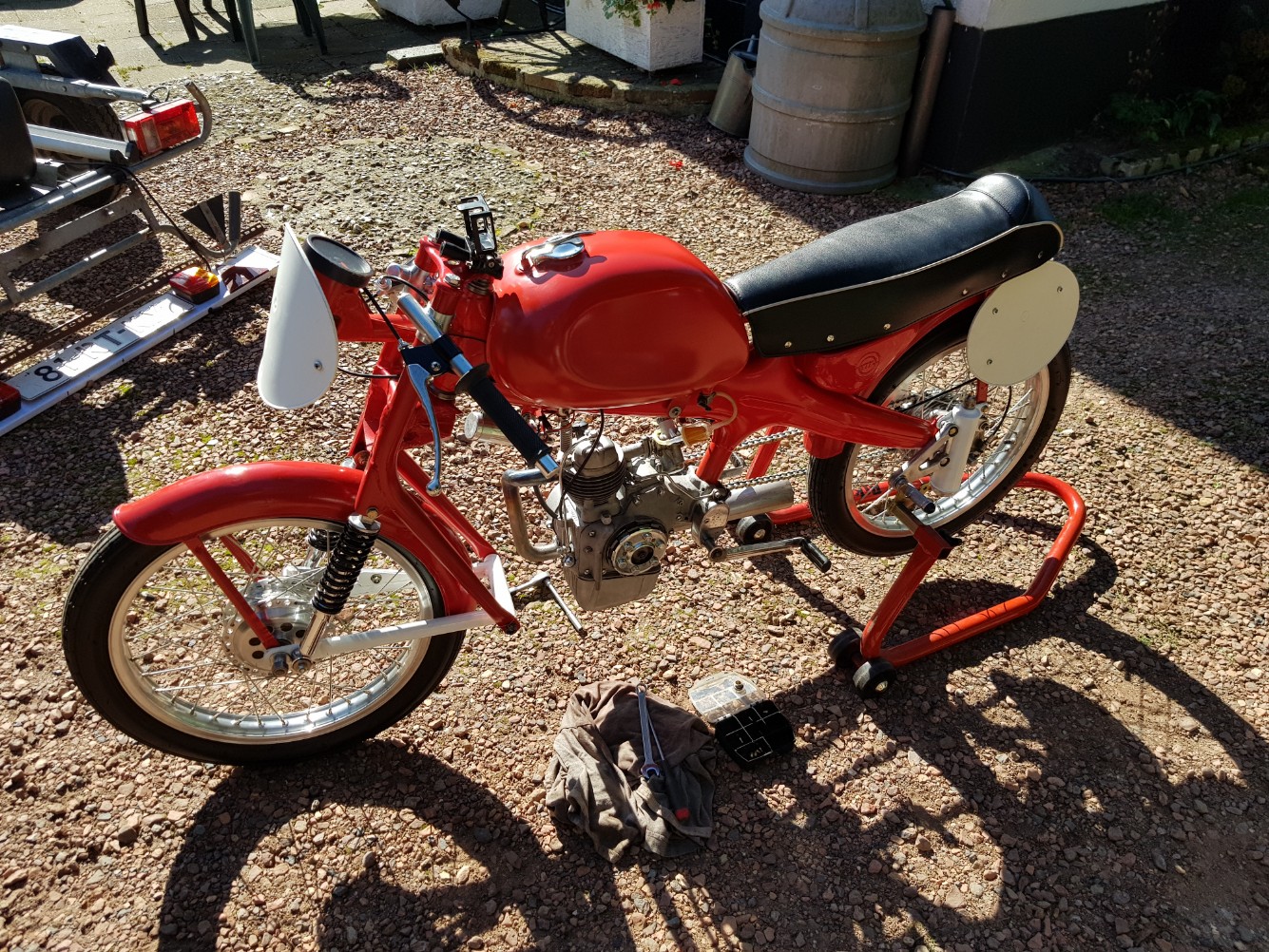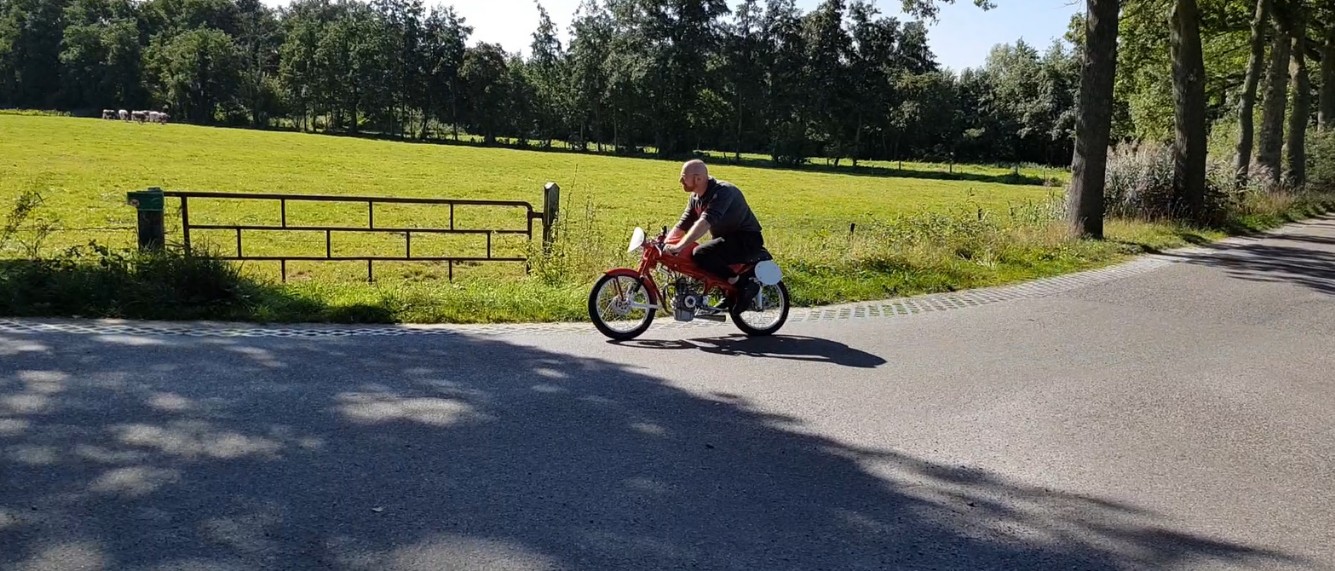 Here a couple of shots on the road, and in the end, I started to loos Third gear.
Turns out the little boles didn't come back so the sprocket started to free wheel.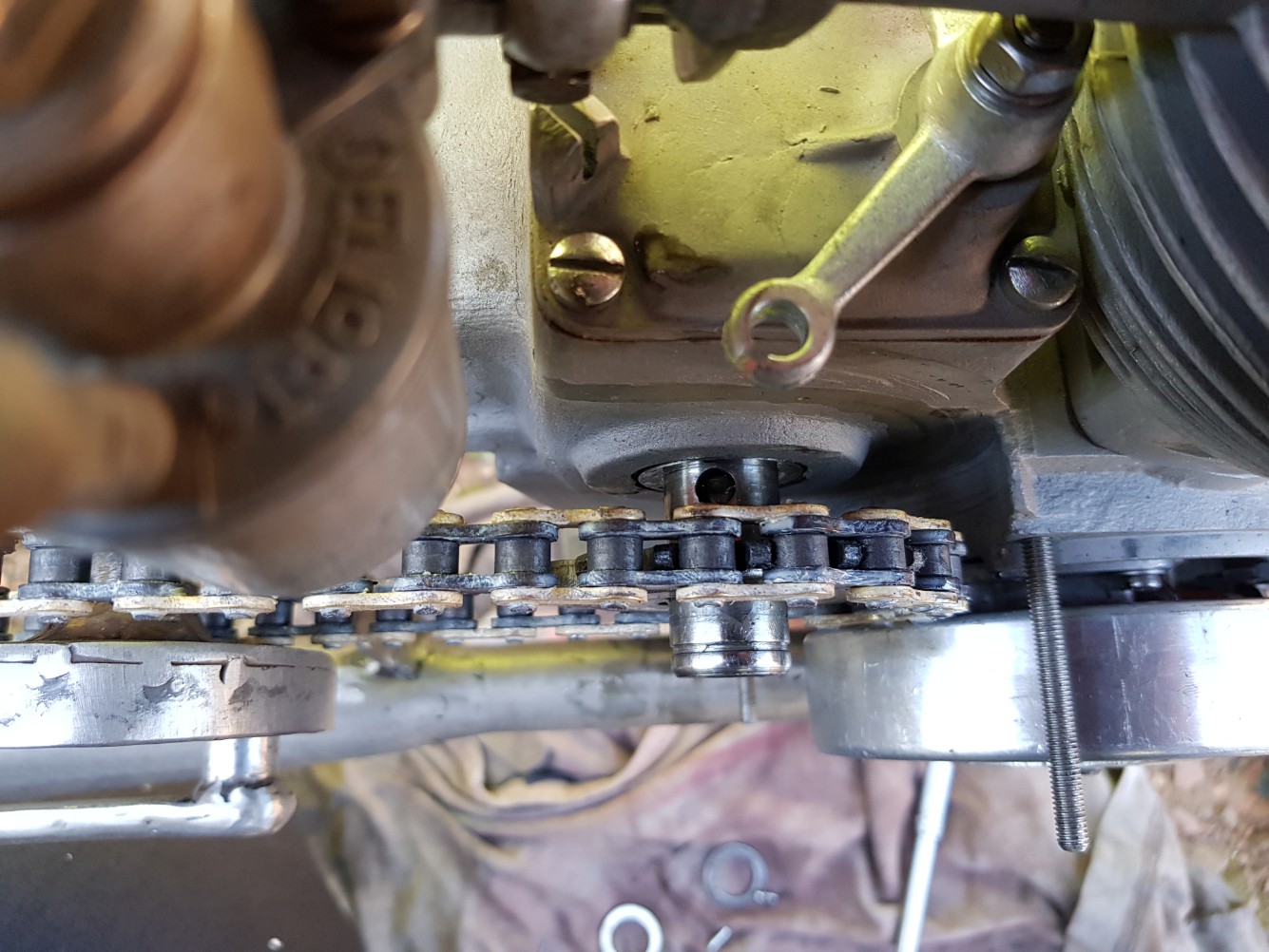 Made it quickly, so I could use second gear for some dyno runs.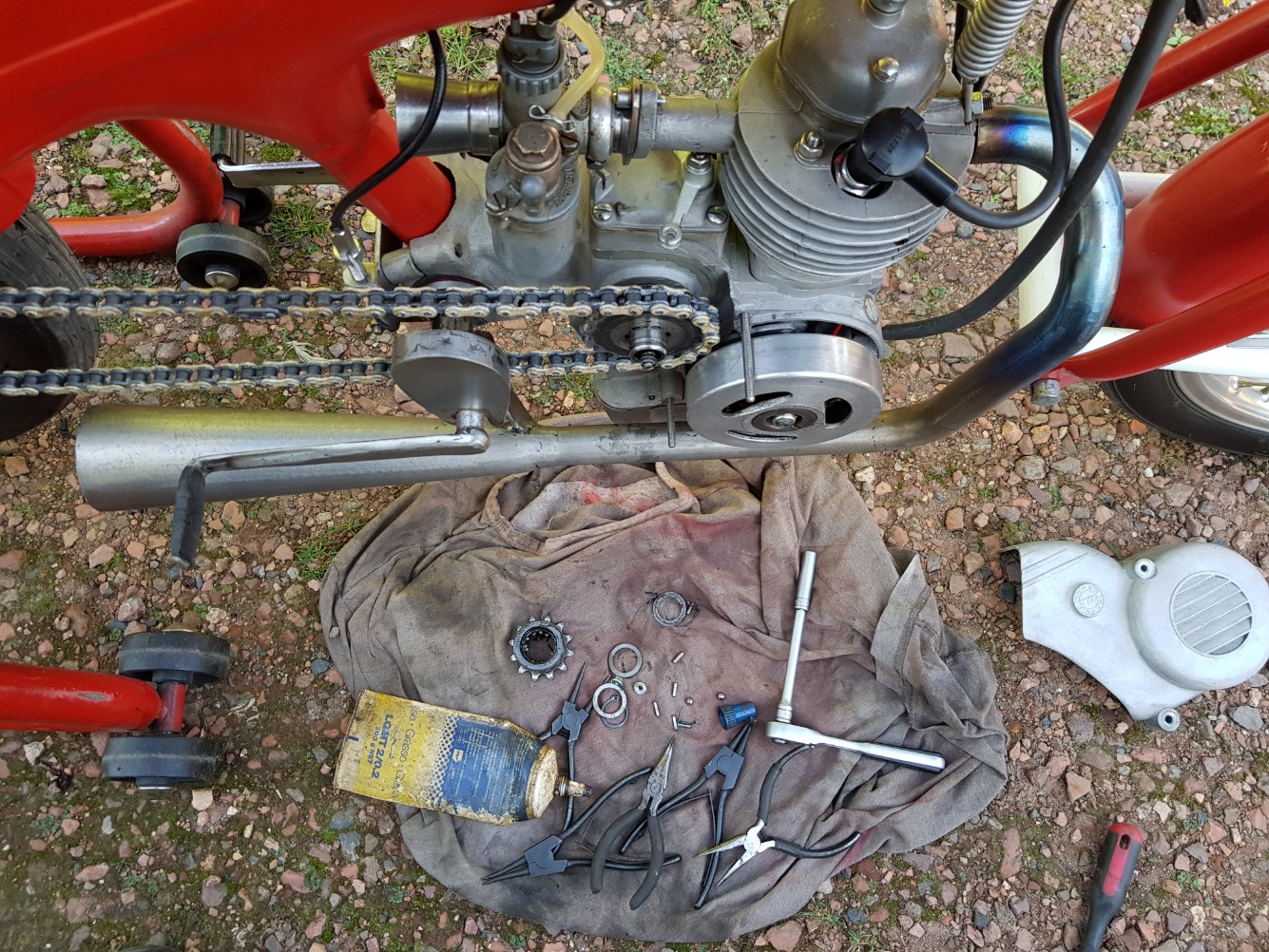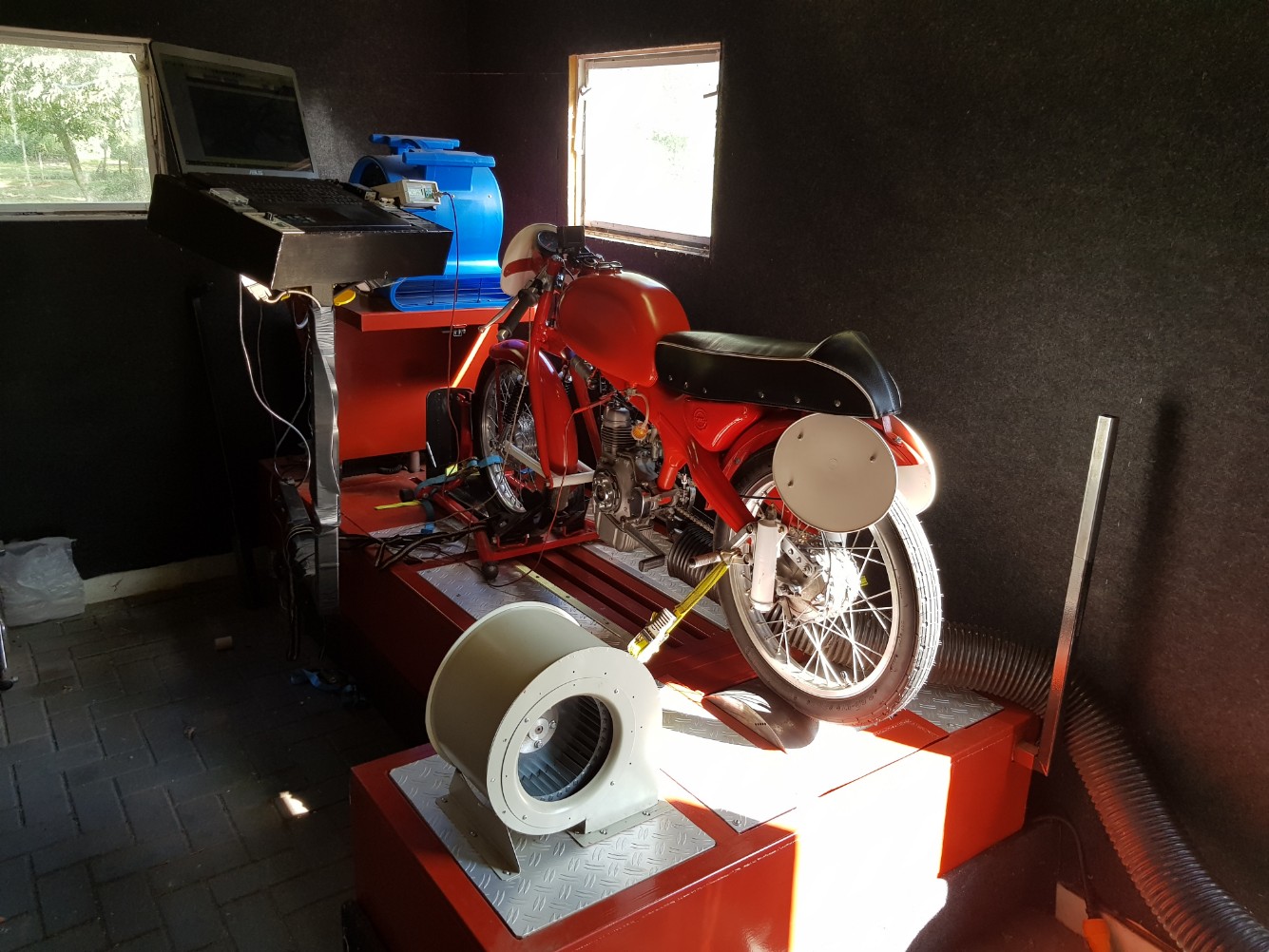 Giving it some load with the Eddy current brake.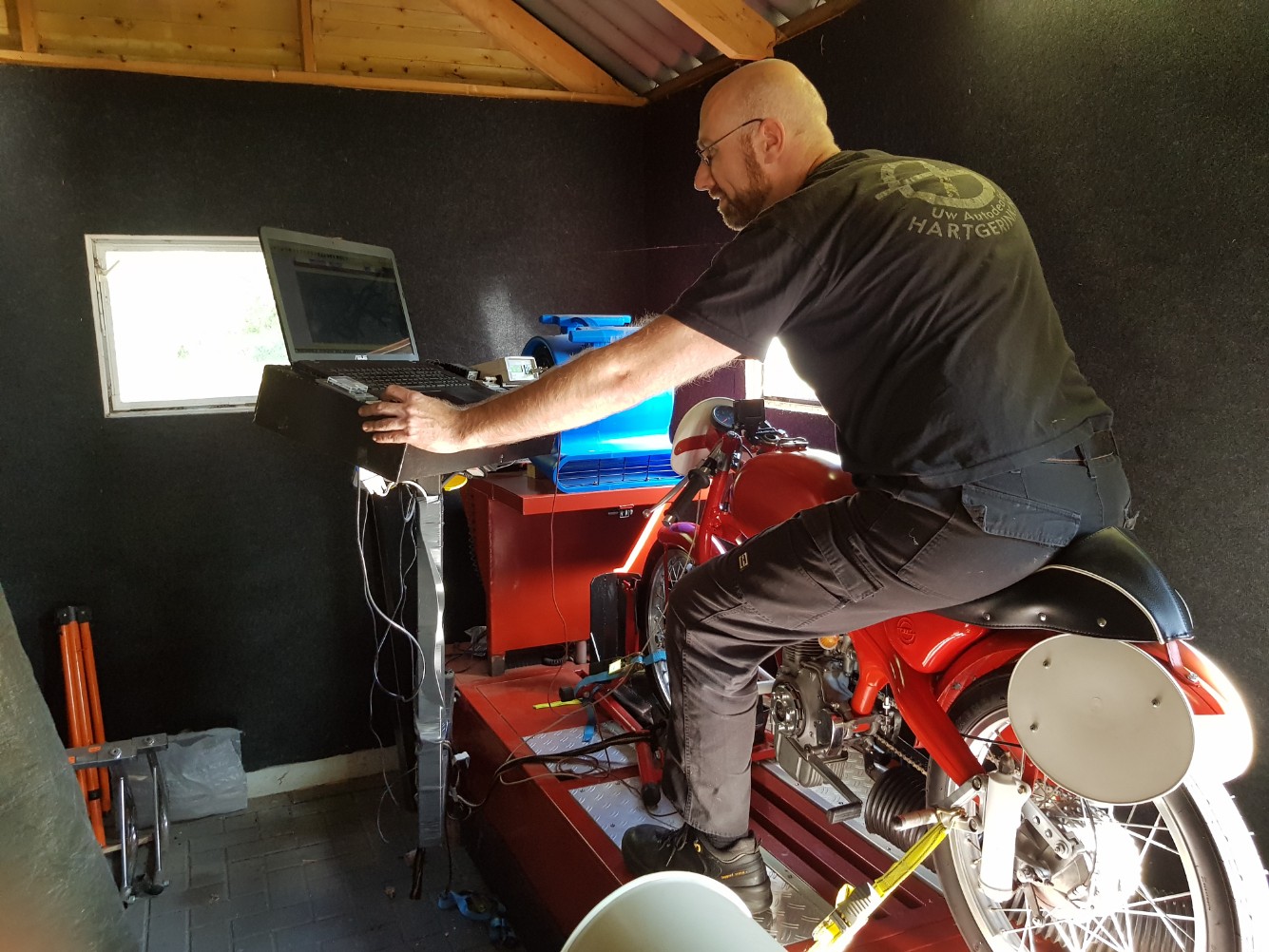 Got with a bad running engine about 2HP at the rear wheel (Not with full throttle)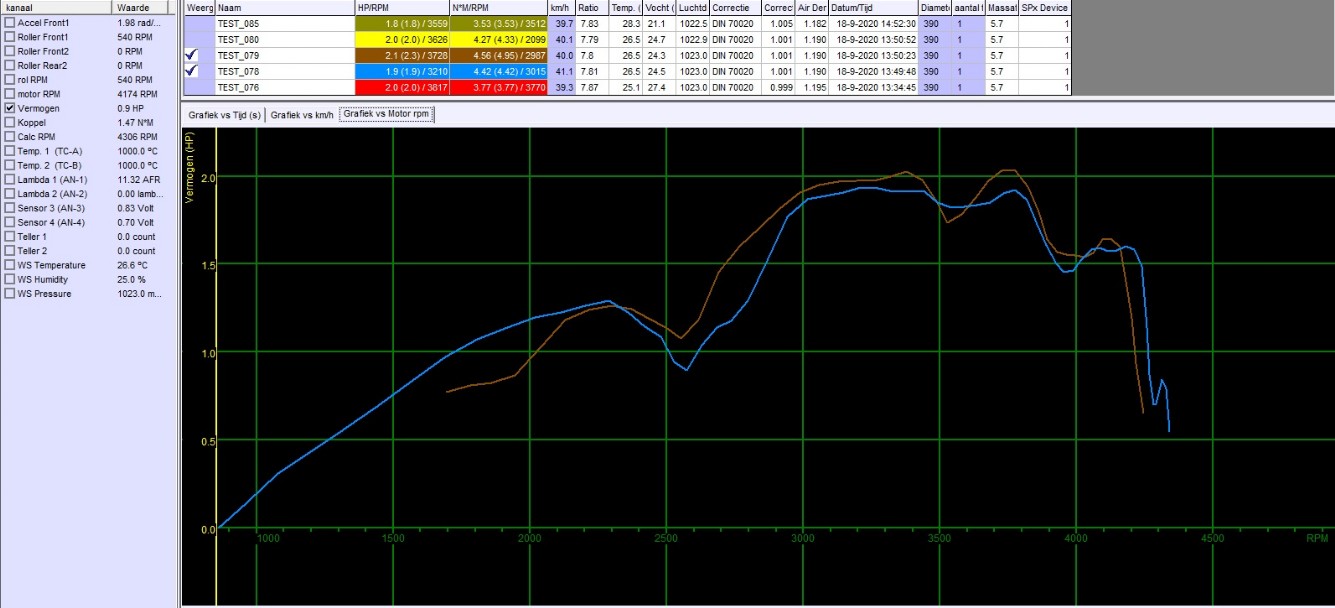 Top speed is now about 40KMH but that's not full throttle, think when its running better 50 at 60 KMH is possible.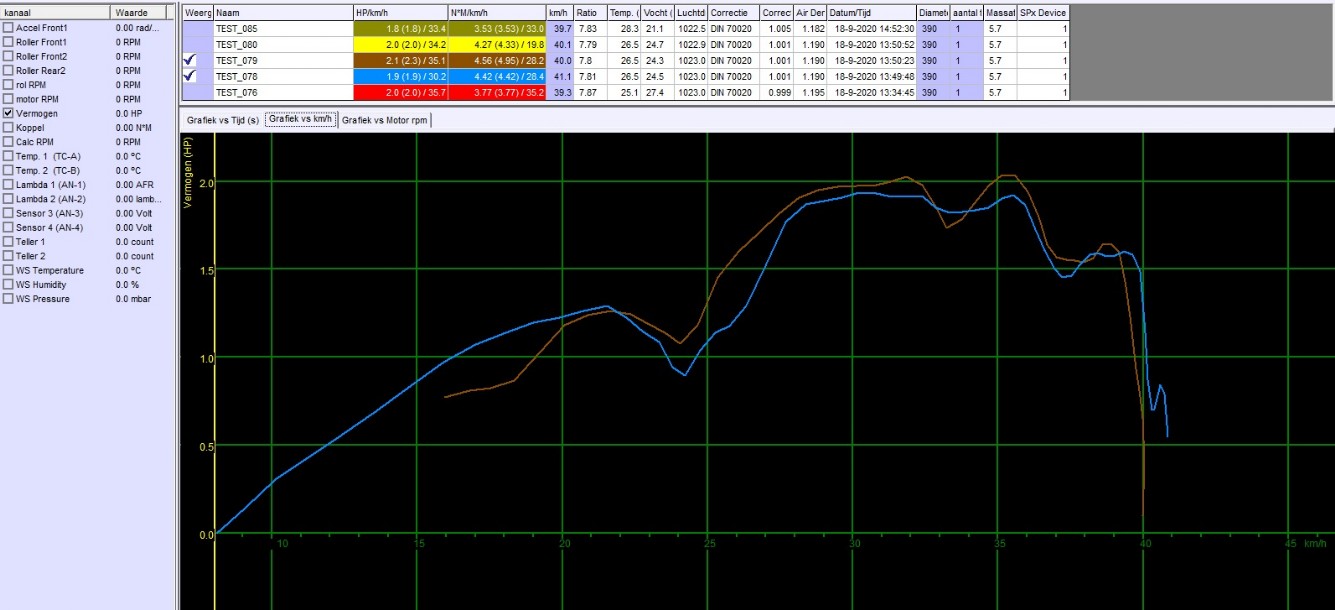 Here you can hear her running bad, looks/sounds like an ignition problem.
Tried a 6V bobin in the hope it solved the problem.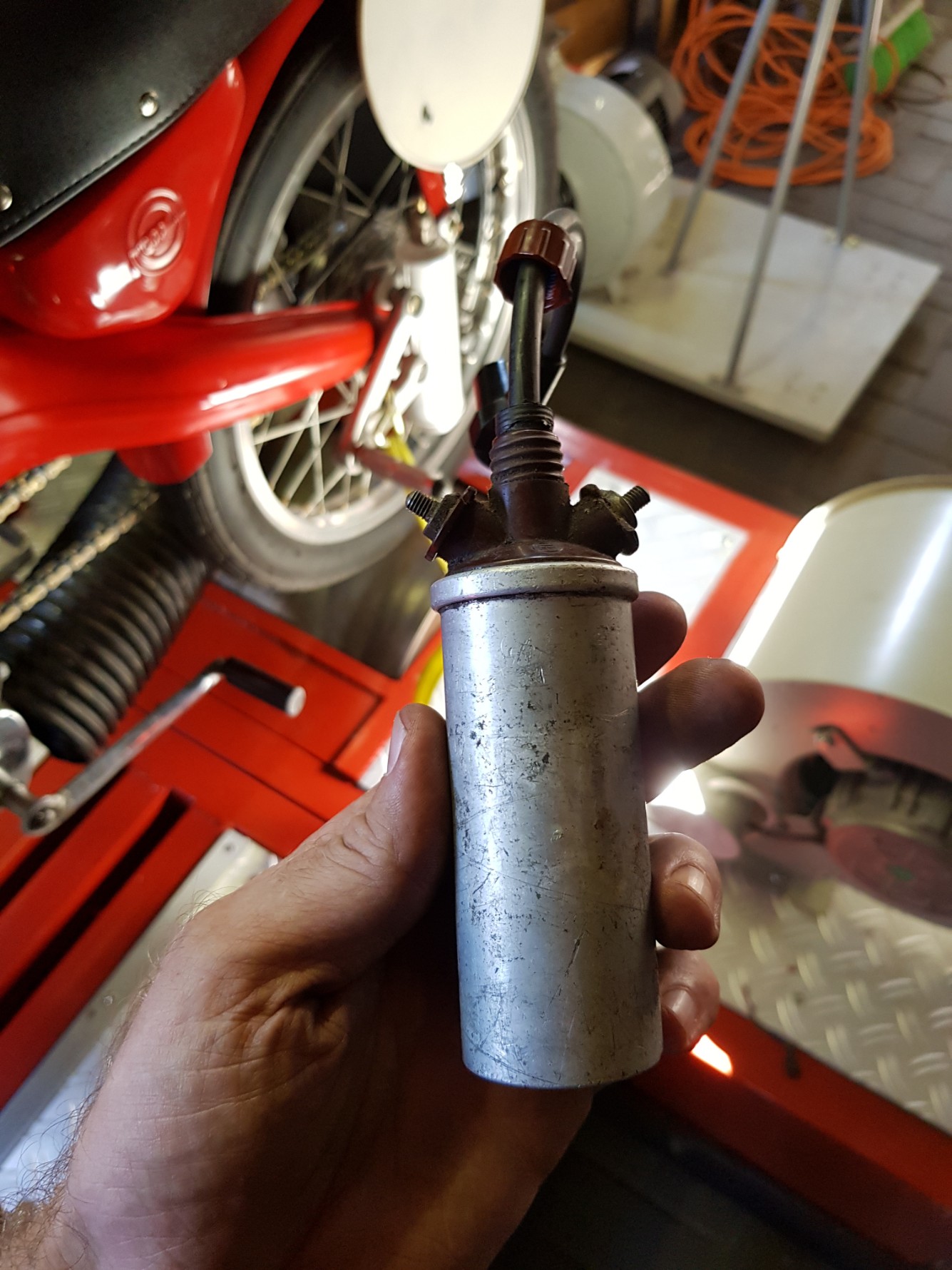 Had the same dimensions, sadly this didn't help.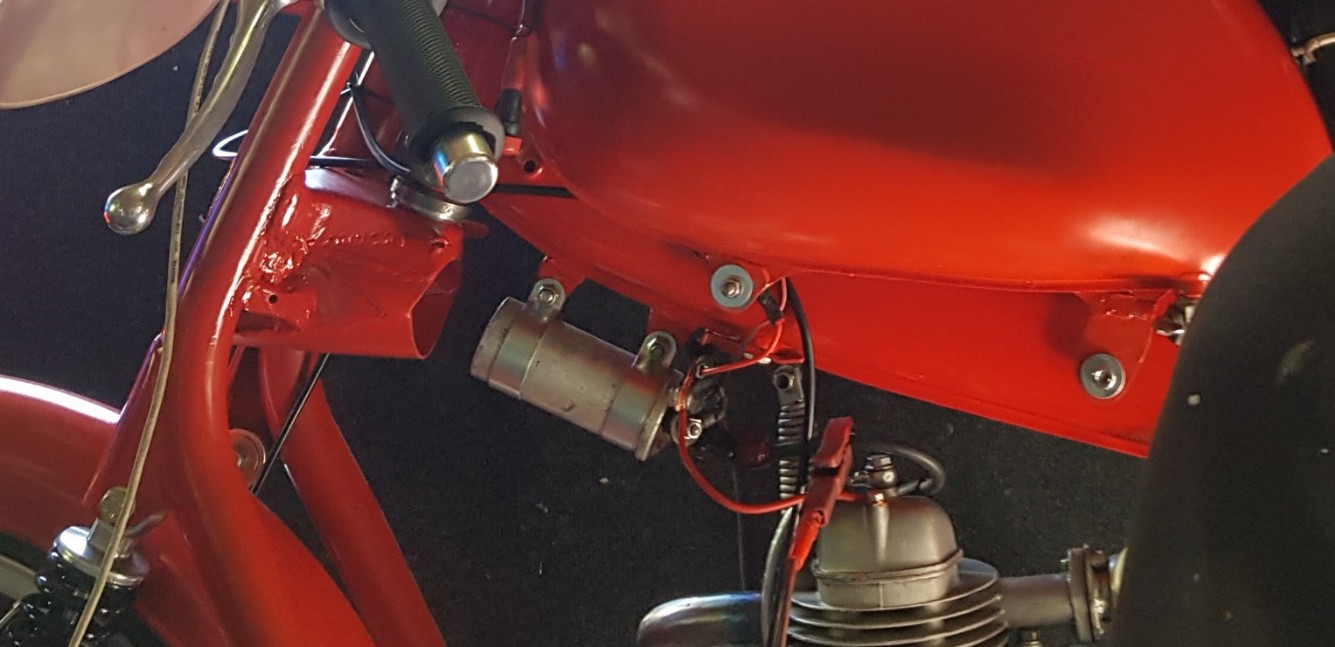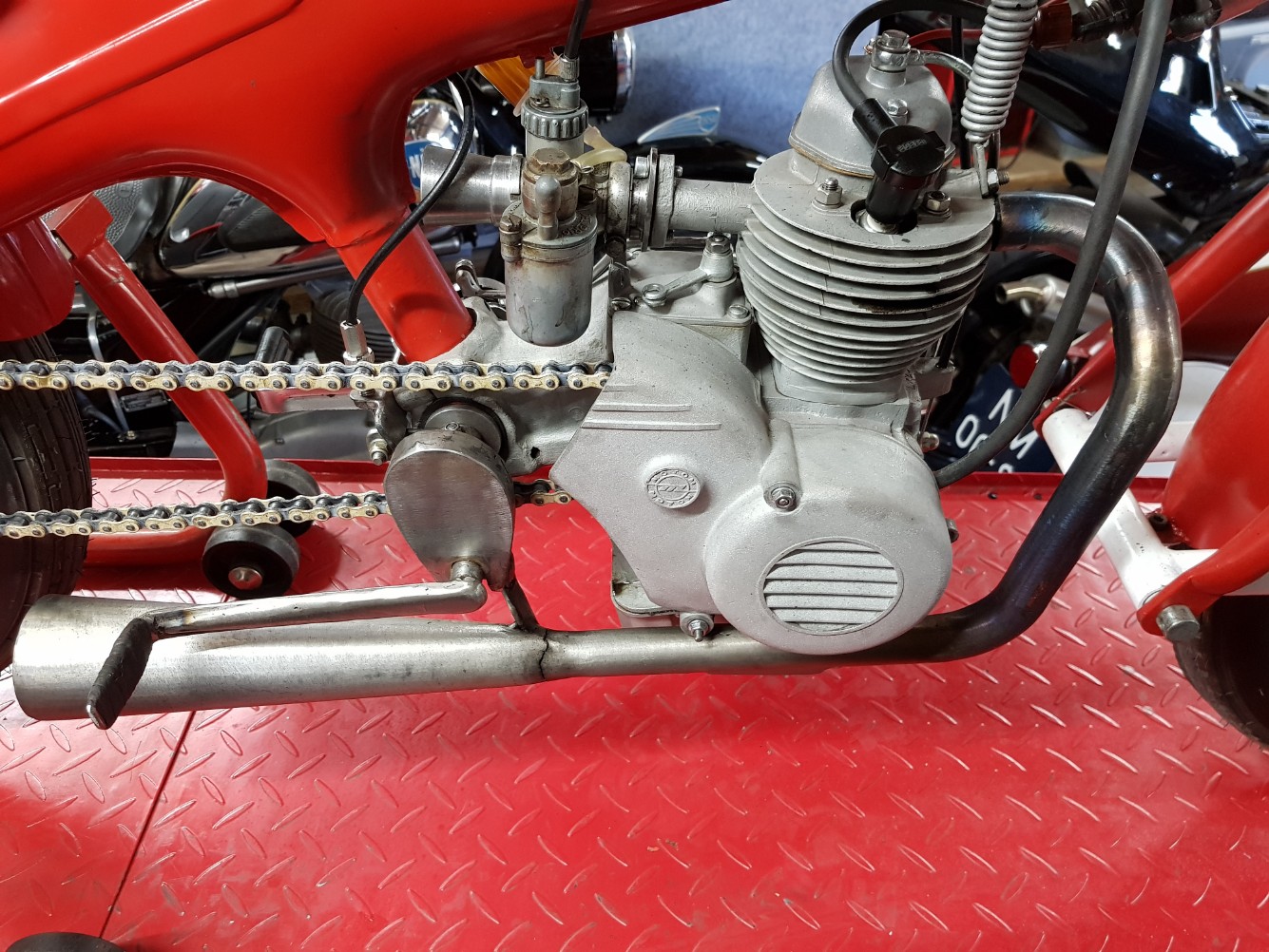 Need to repair the exhaust for future testing, probably it broke due to vibration and grinding it too much so the metal was pretty thin....
First welded it so i have my dimensions right.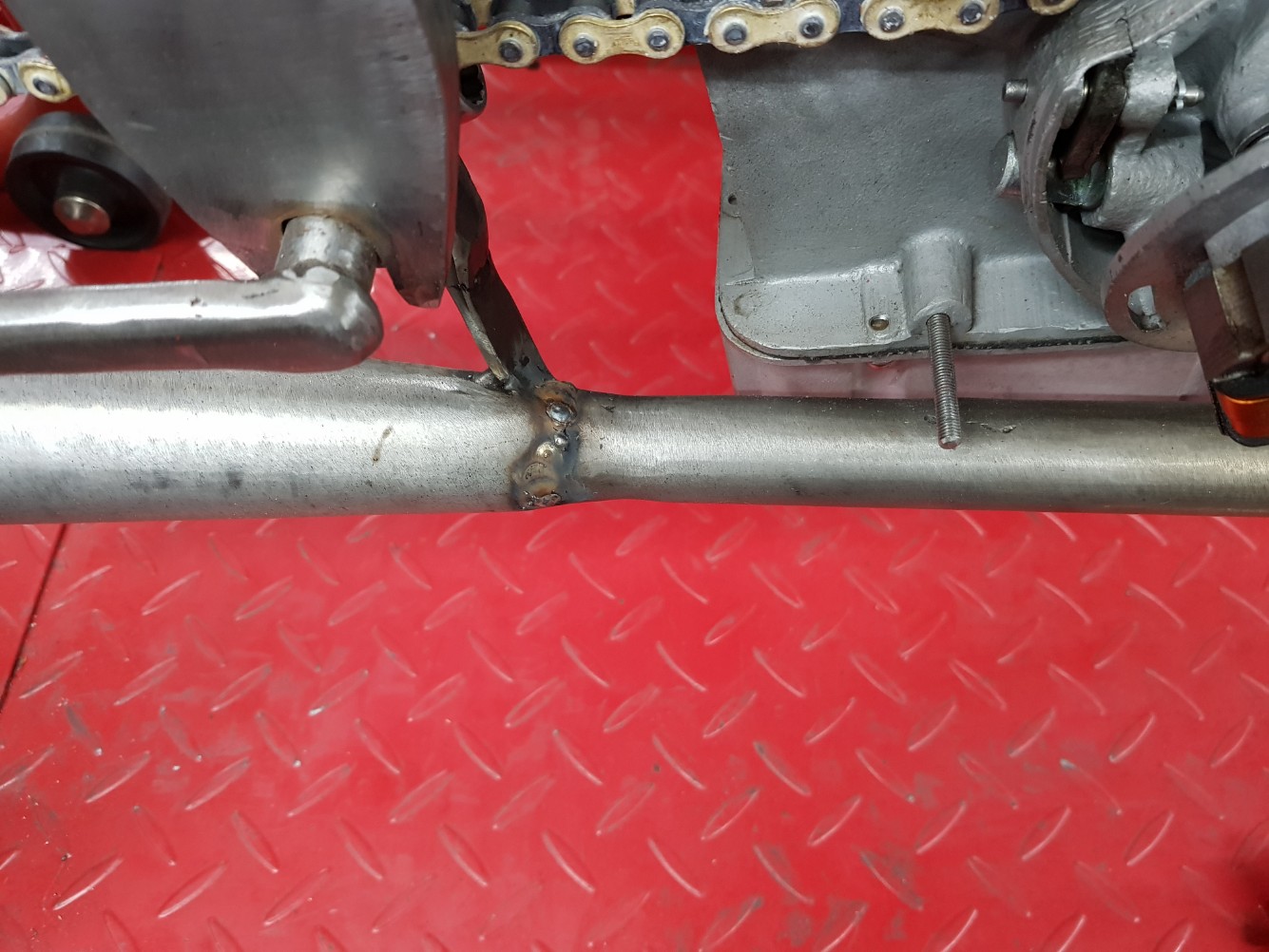 You can see its verry thin.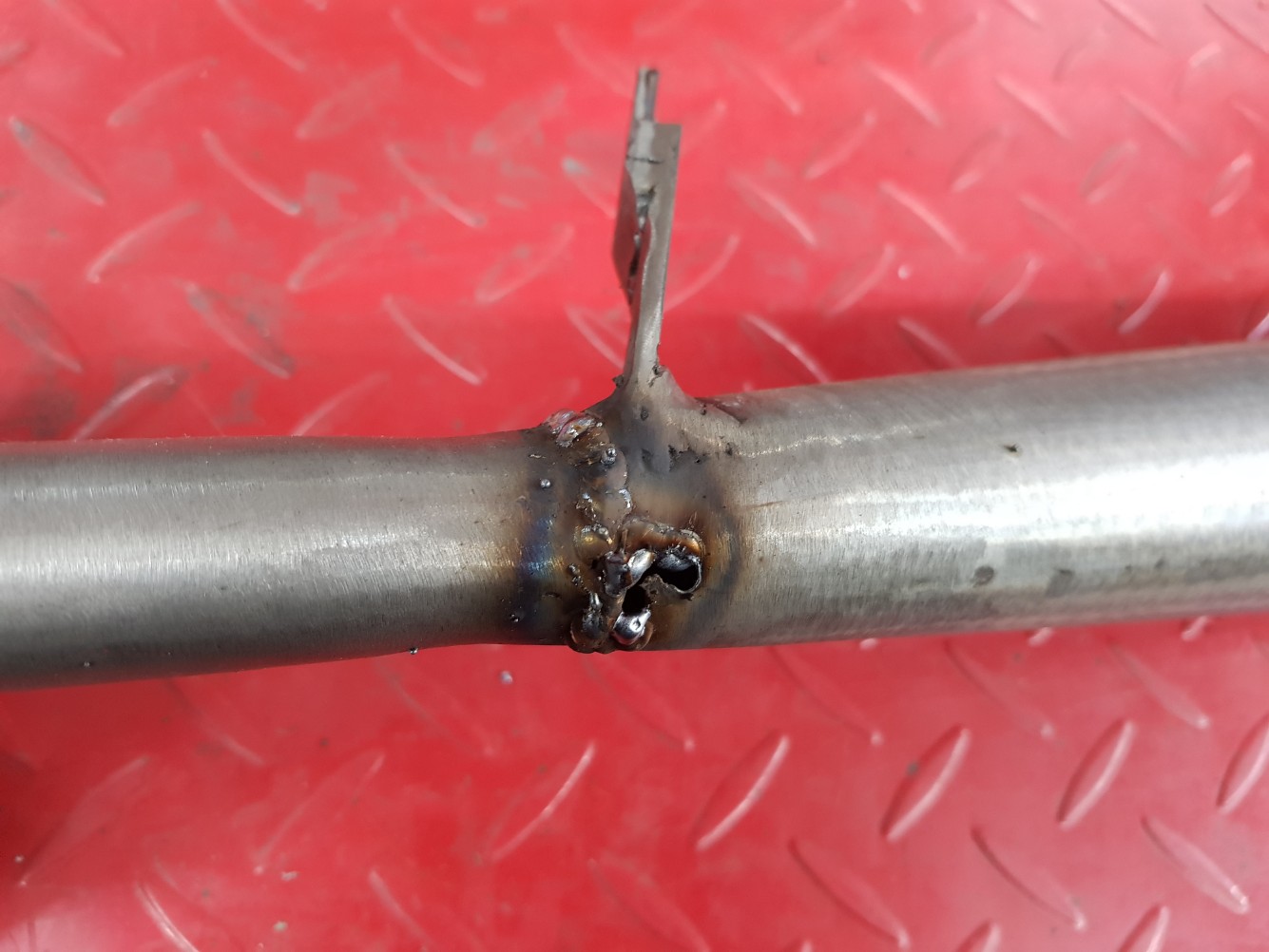 Grinded it so the sheet metal wil go thight on it.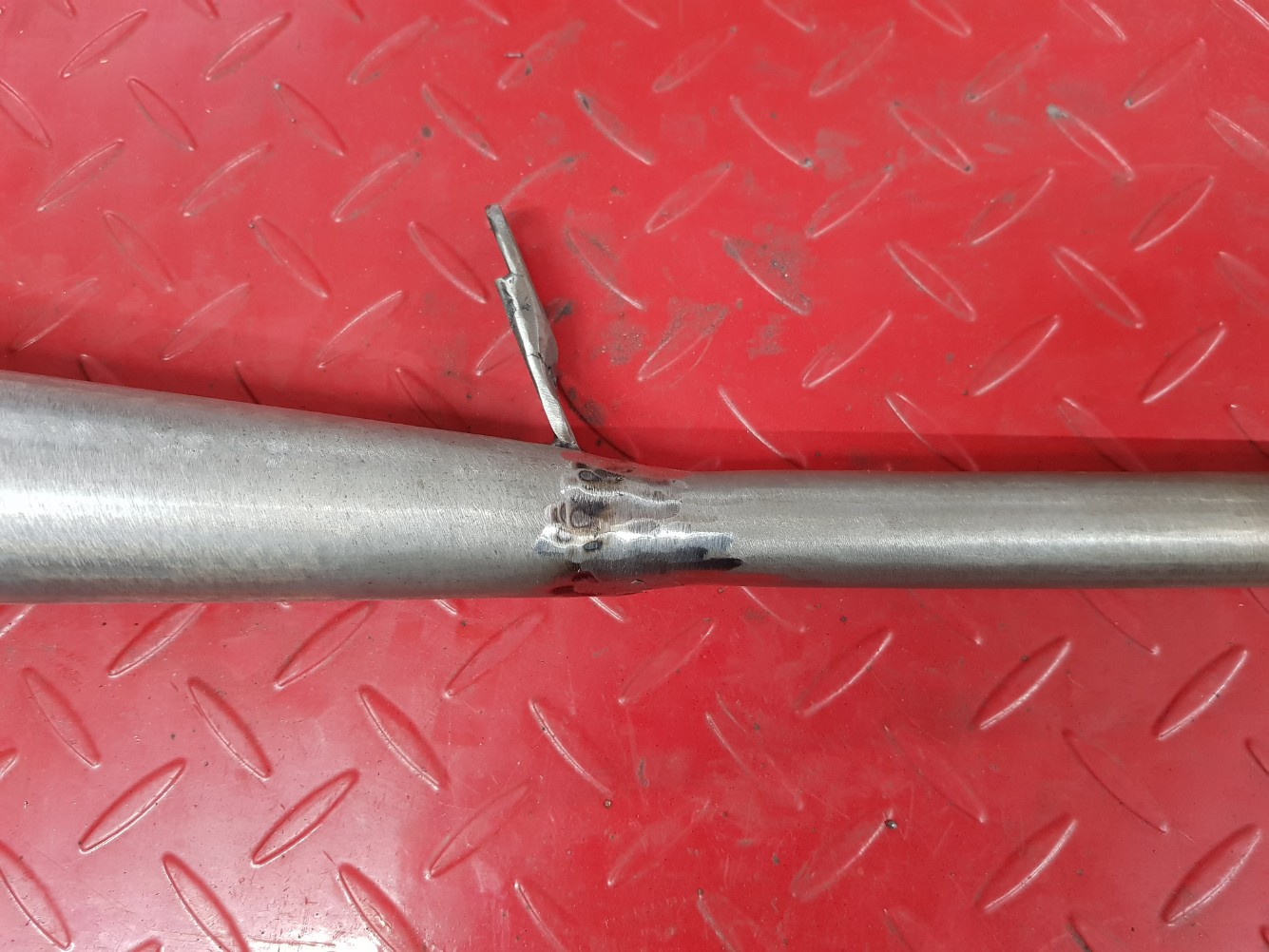 Starting with a the sheet metal strip.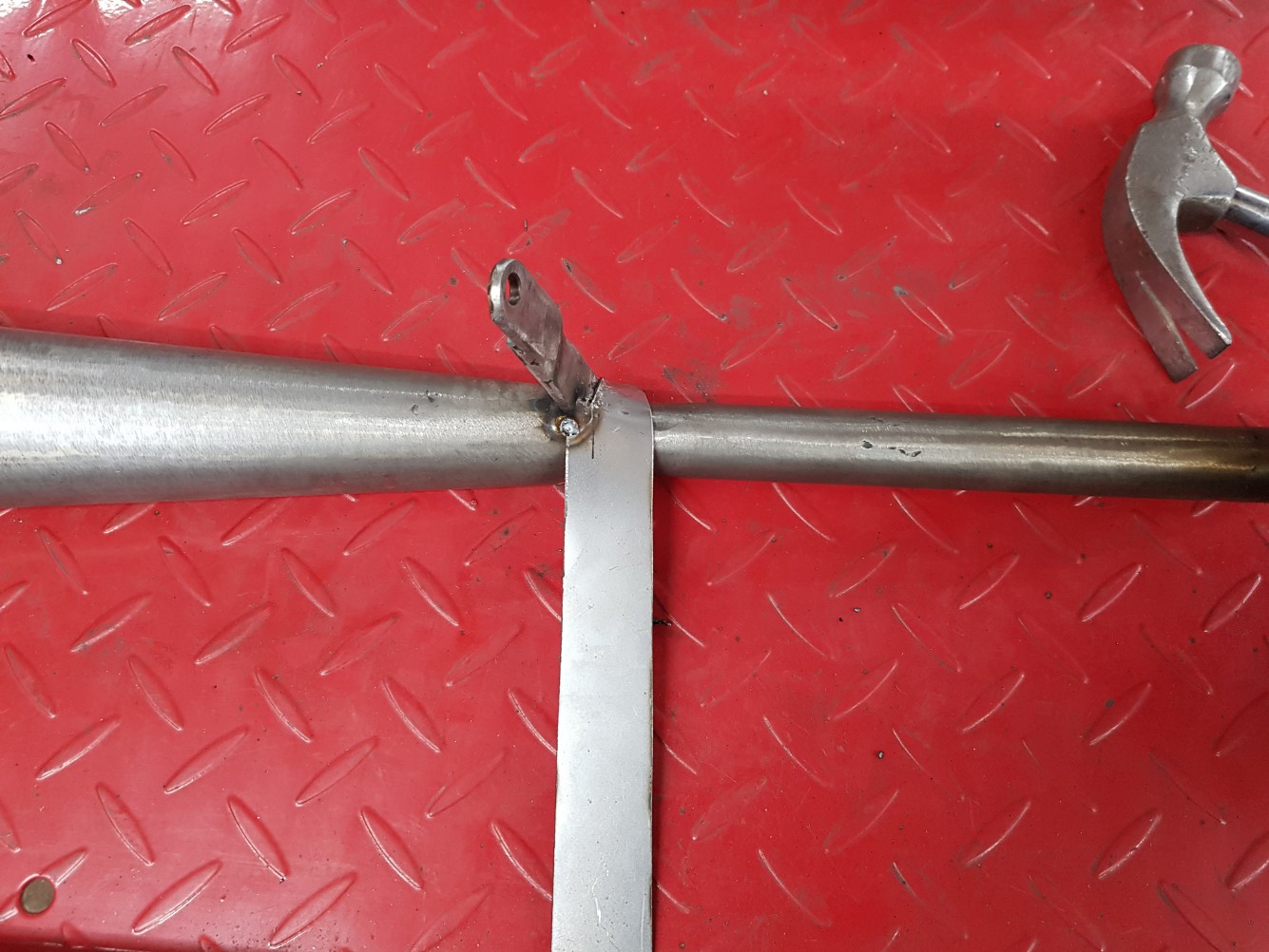 At the botom, a angular and back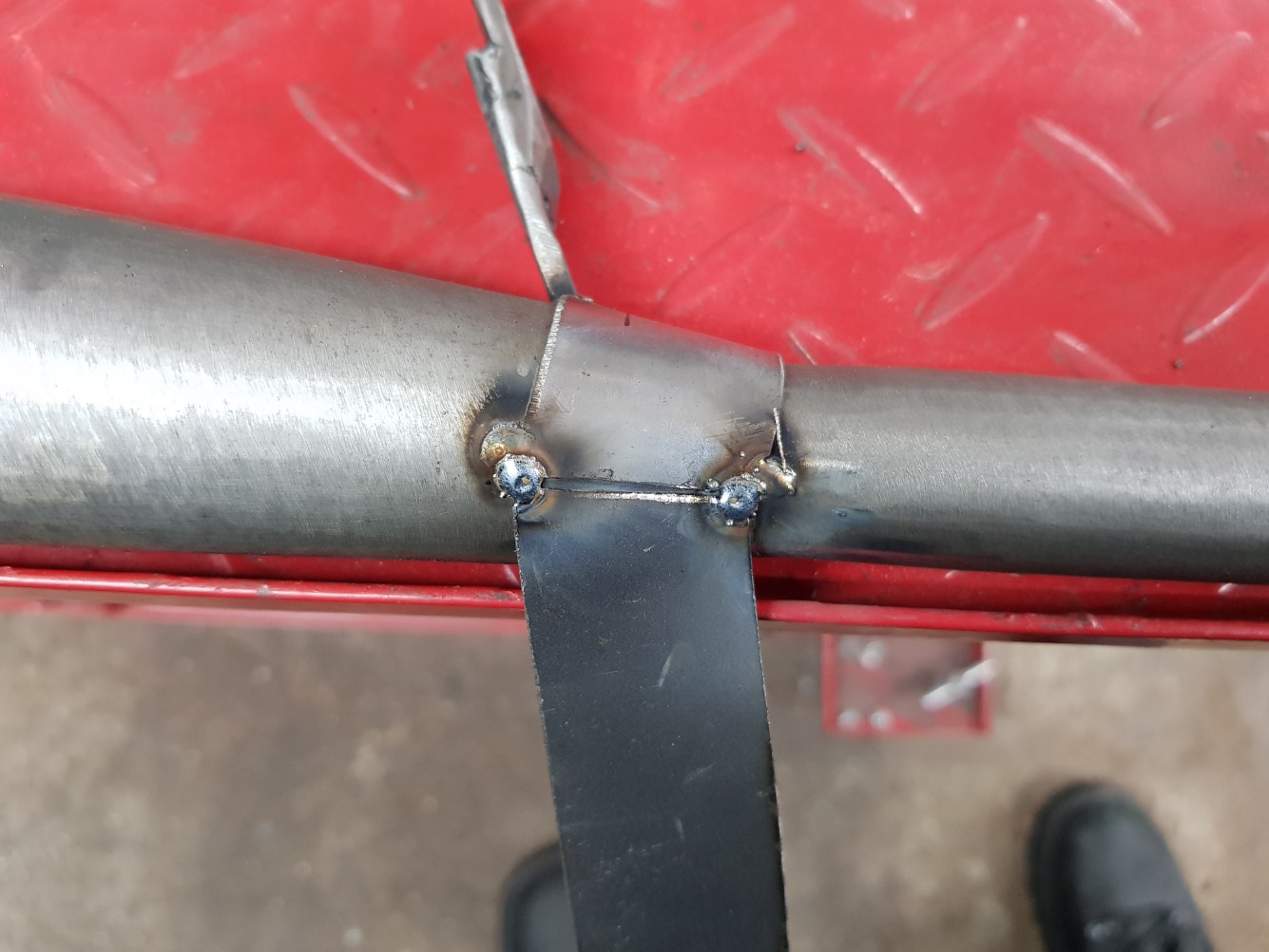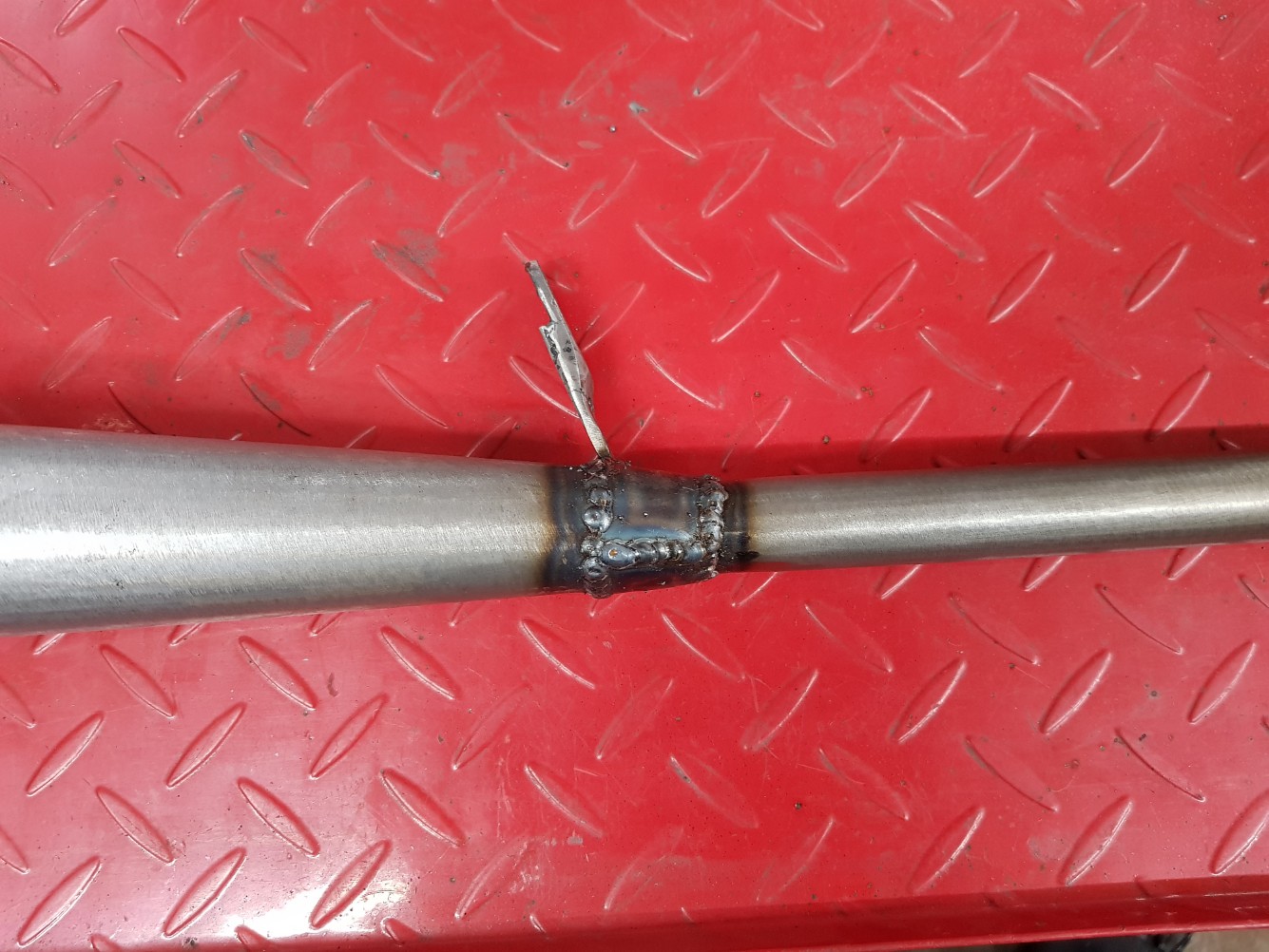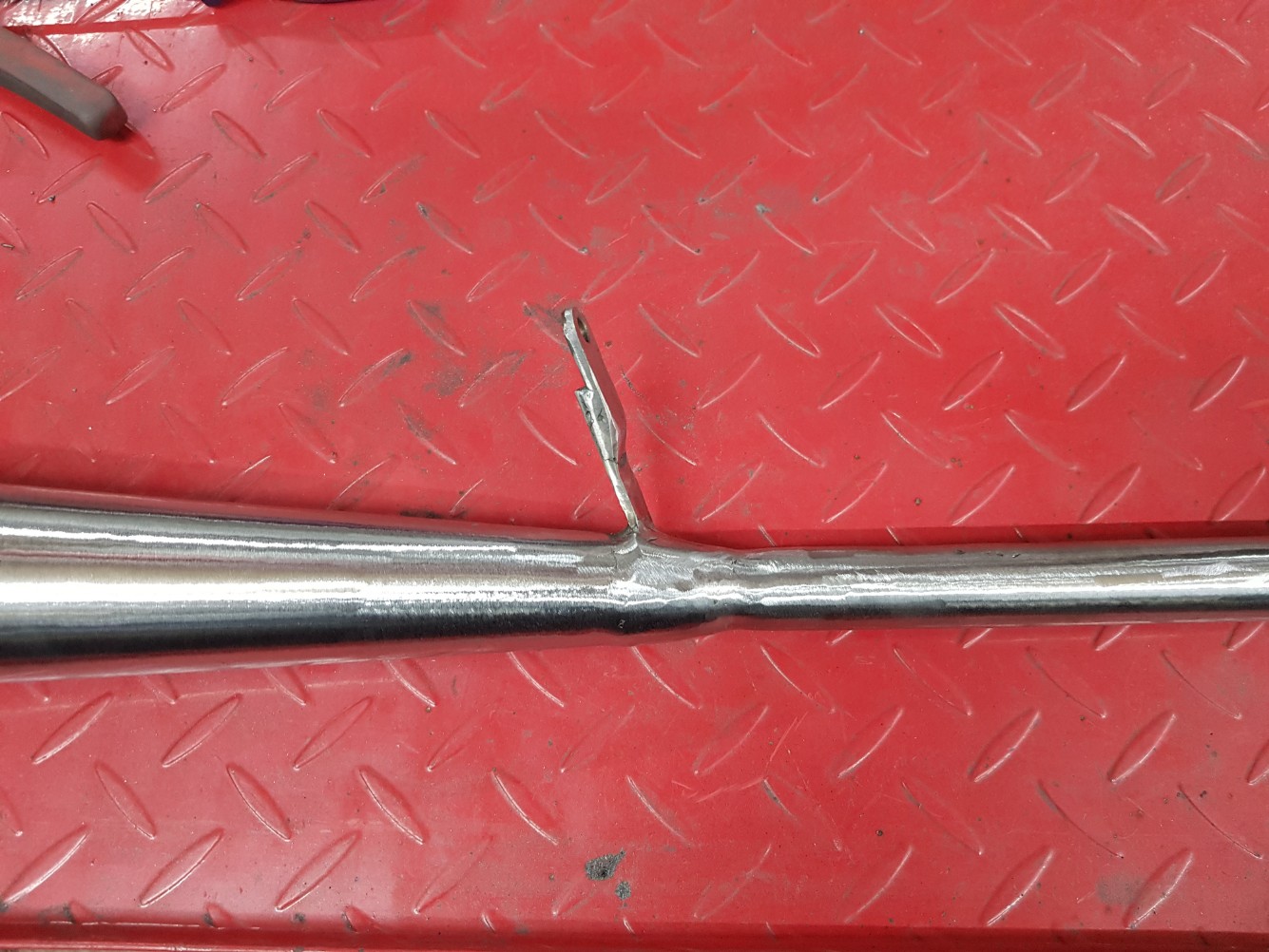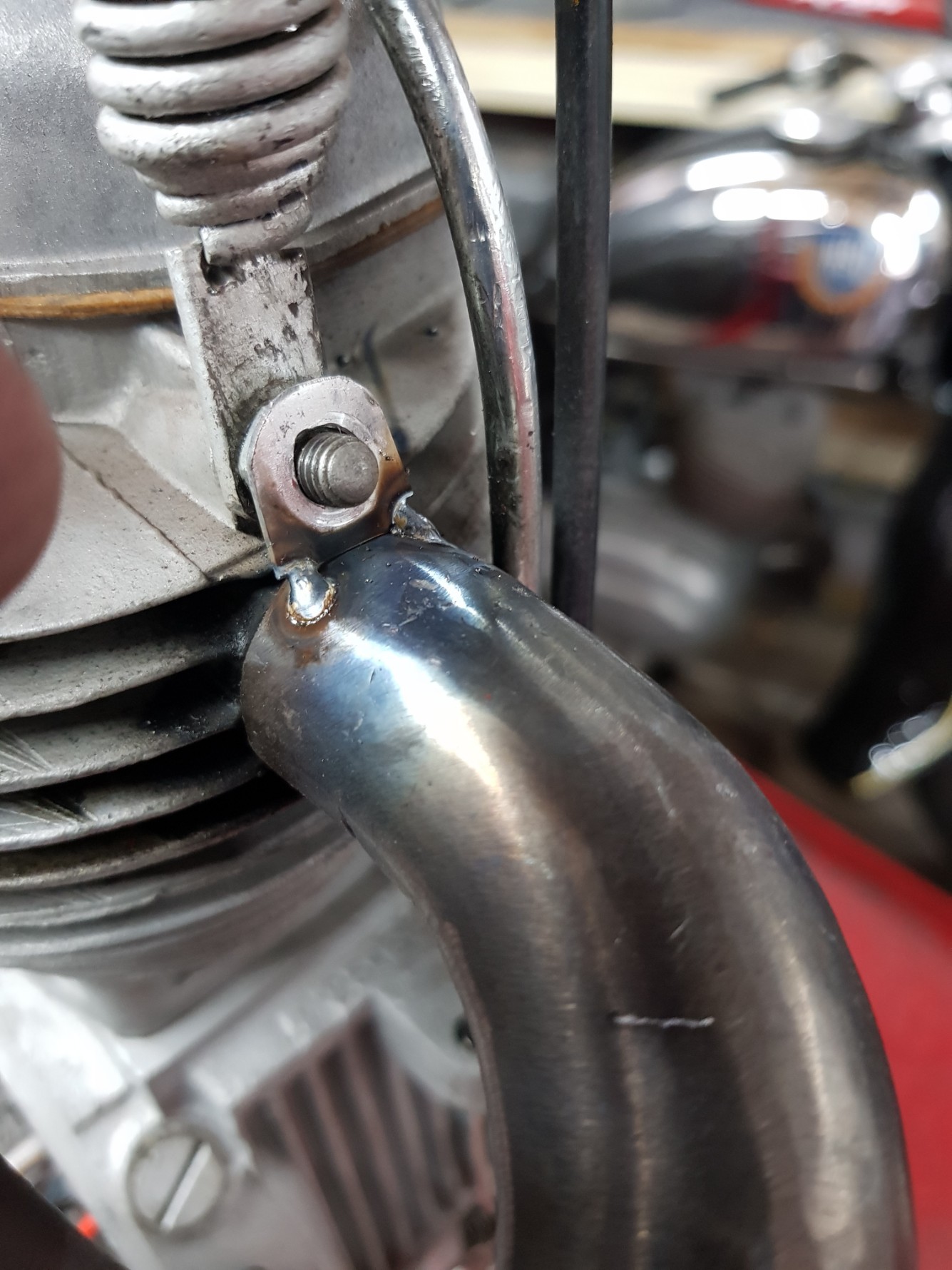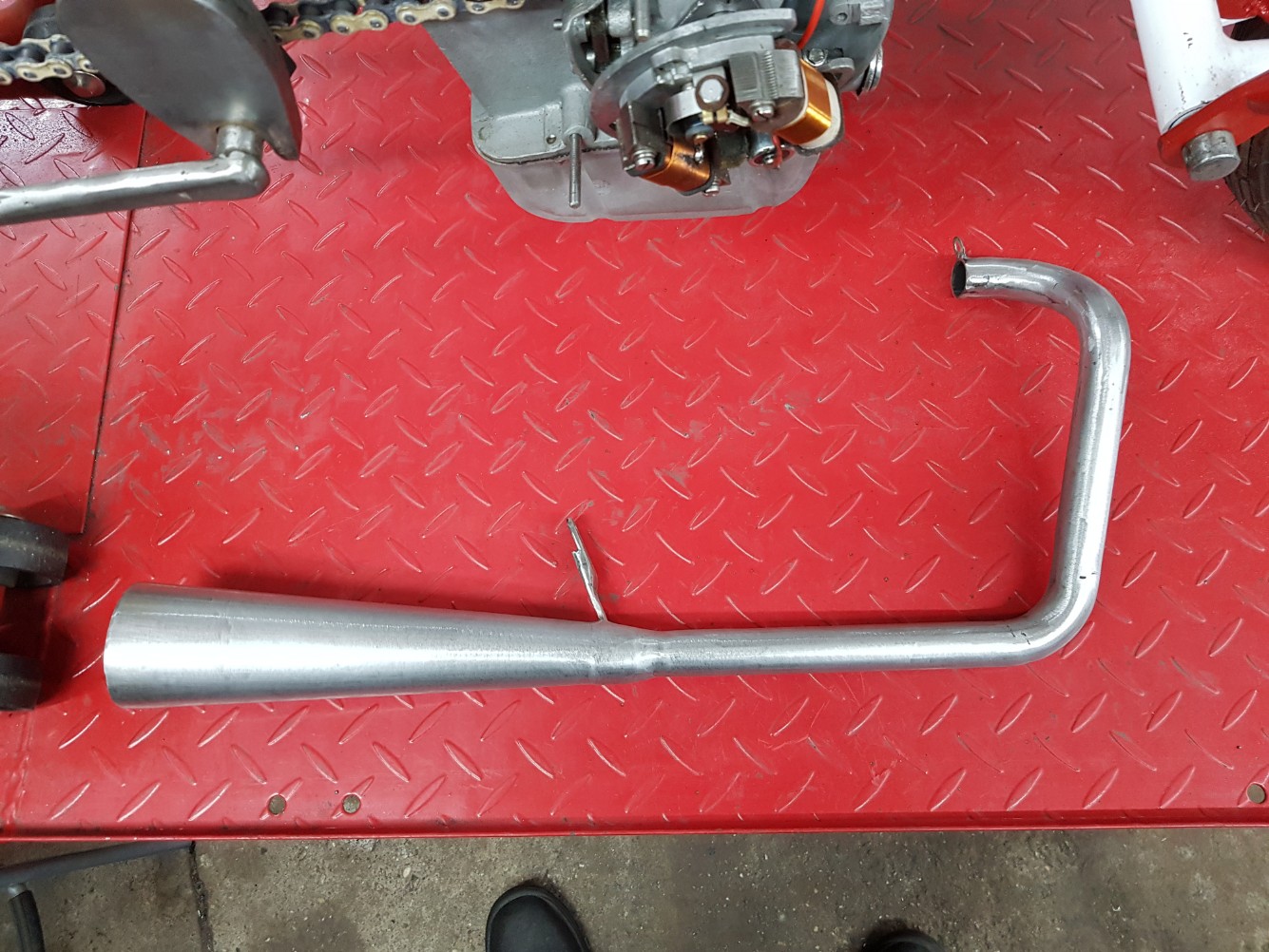 Back on the bike, ready for testing