Well, in the end fifties a real racer had a nice big Dellorto sticking underneath the tank.
So when you looked you where looking right into its large trumpet almost
seeing the valve.
A sign of a real racer, s
o my little Motom needs one too.....but hand made to keep it special.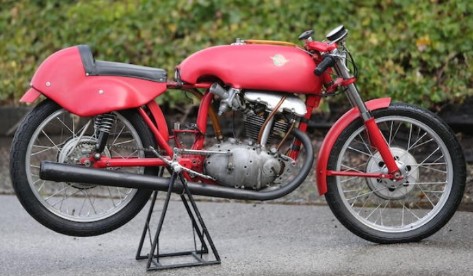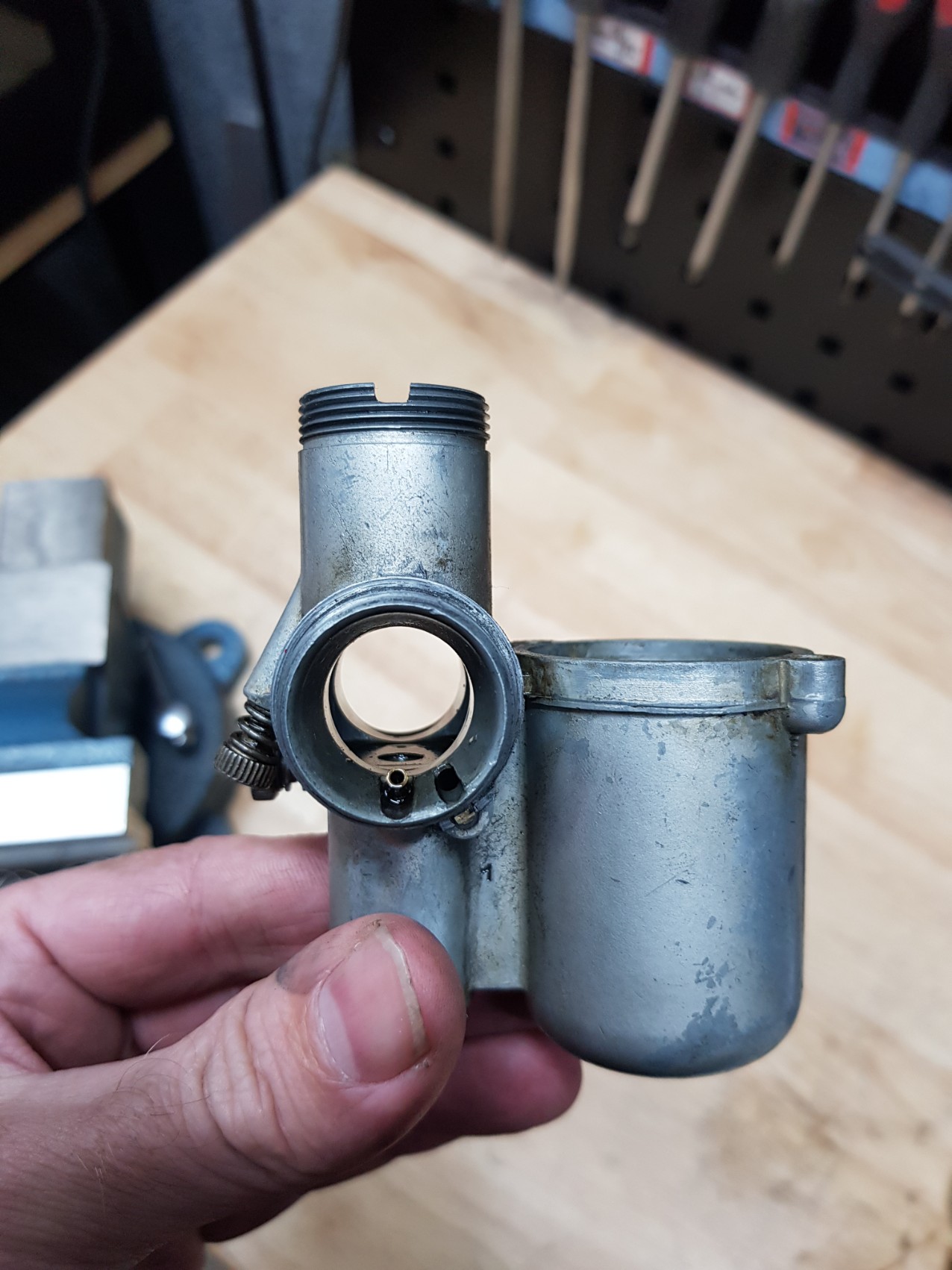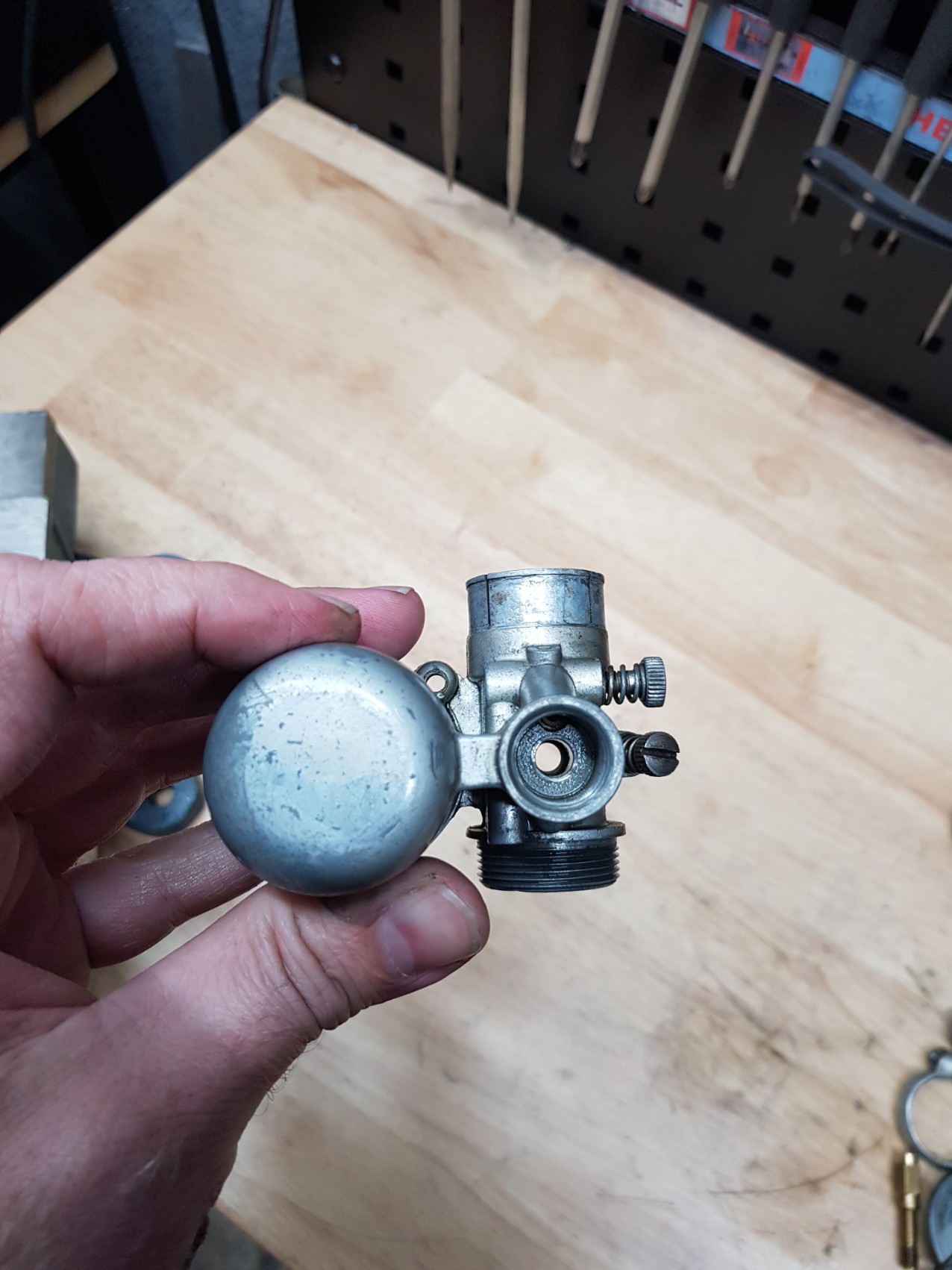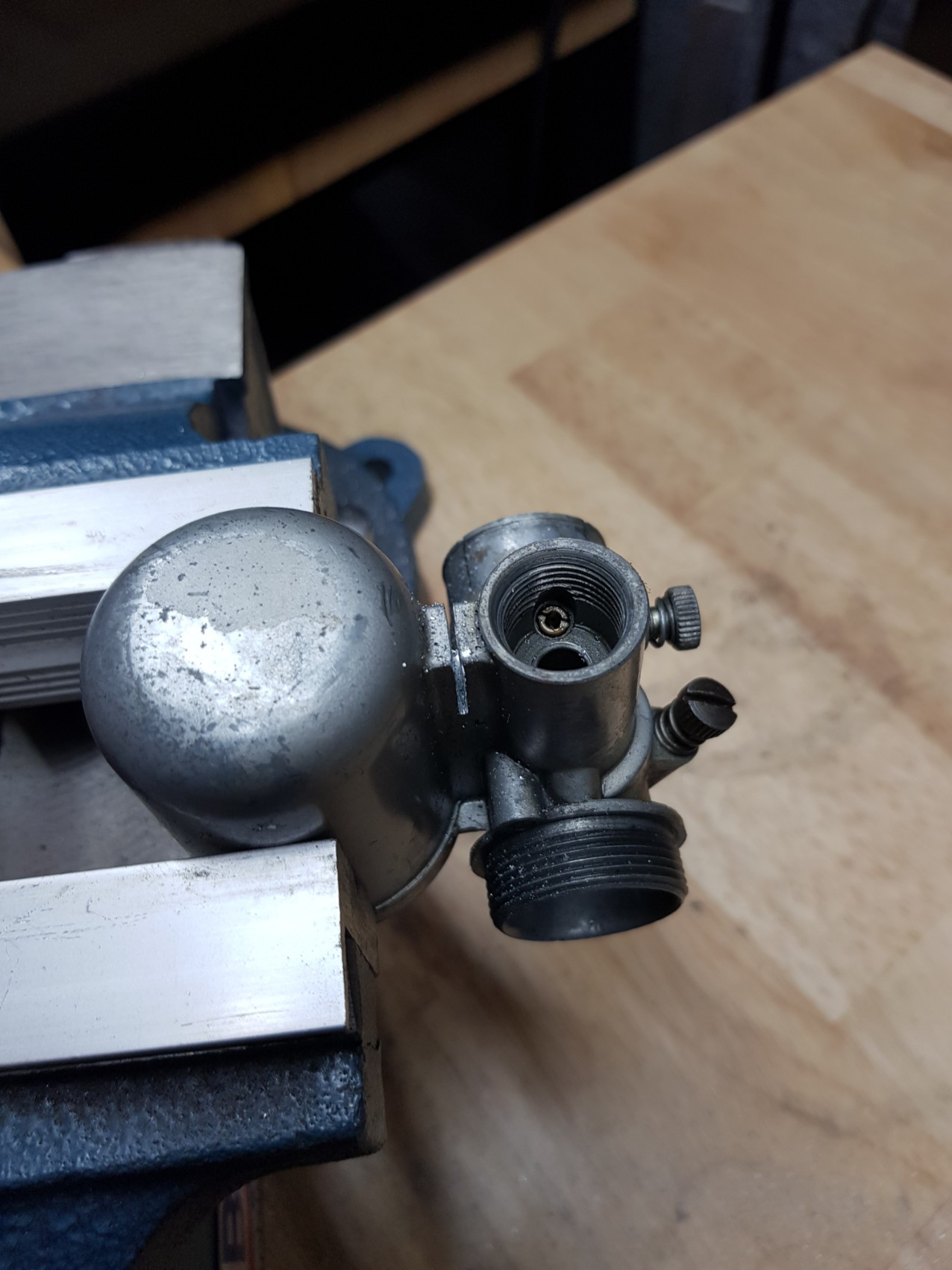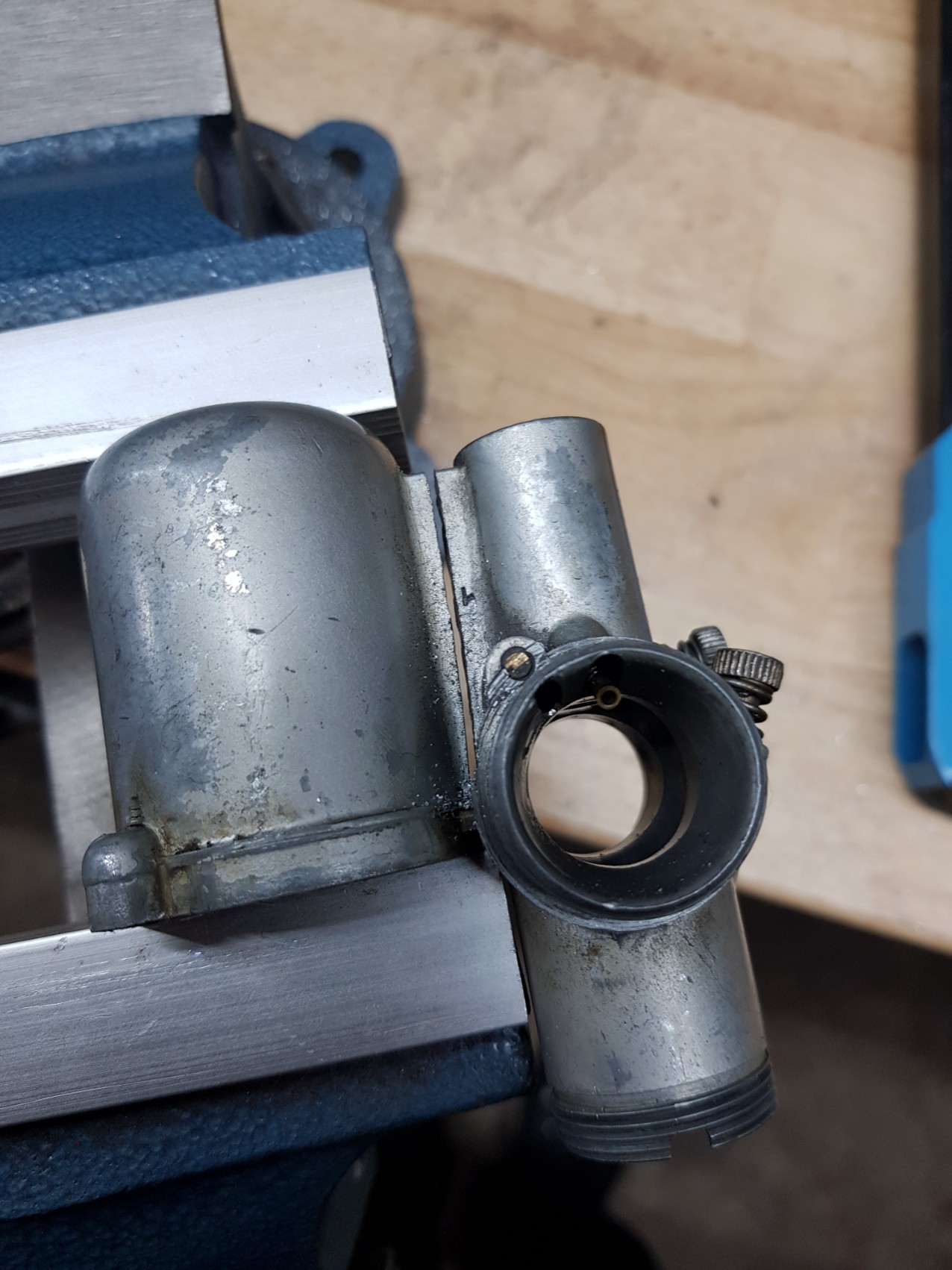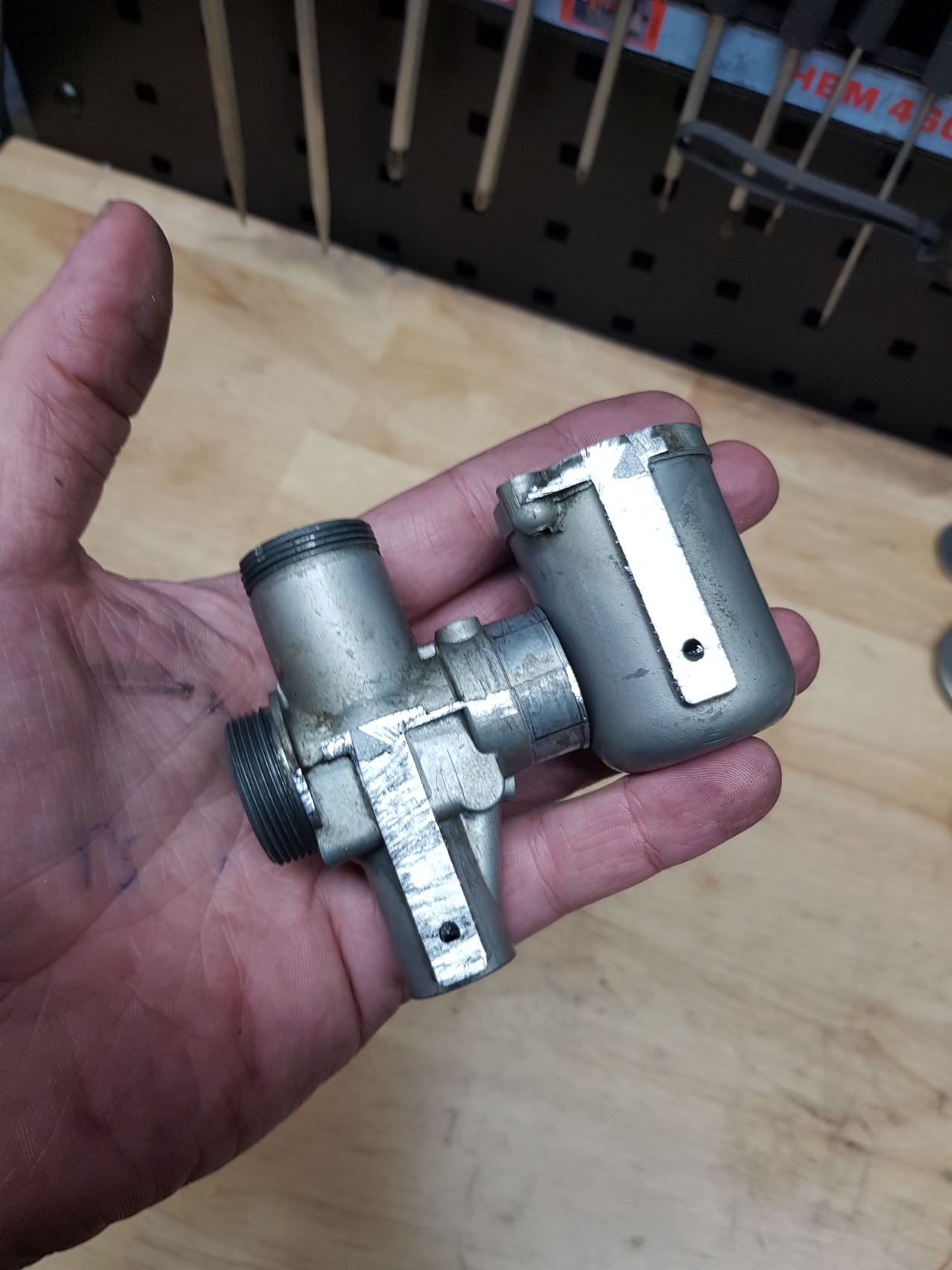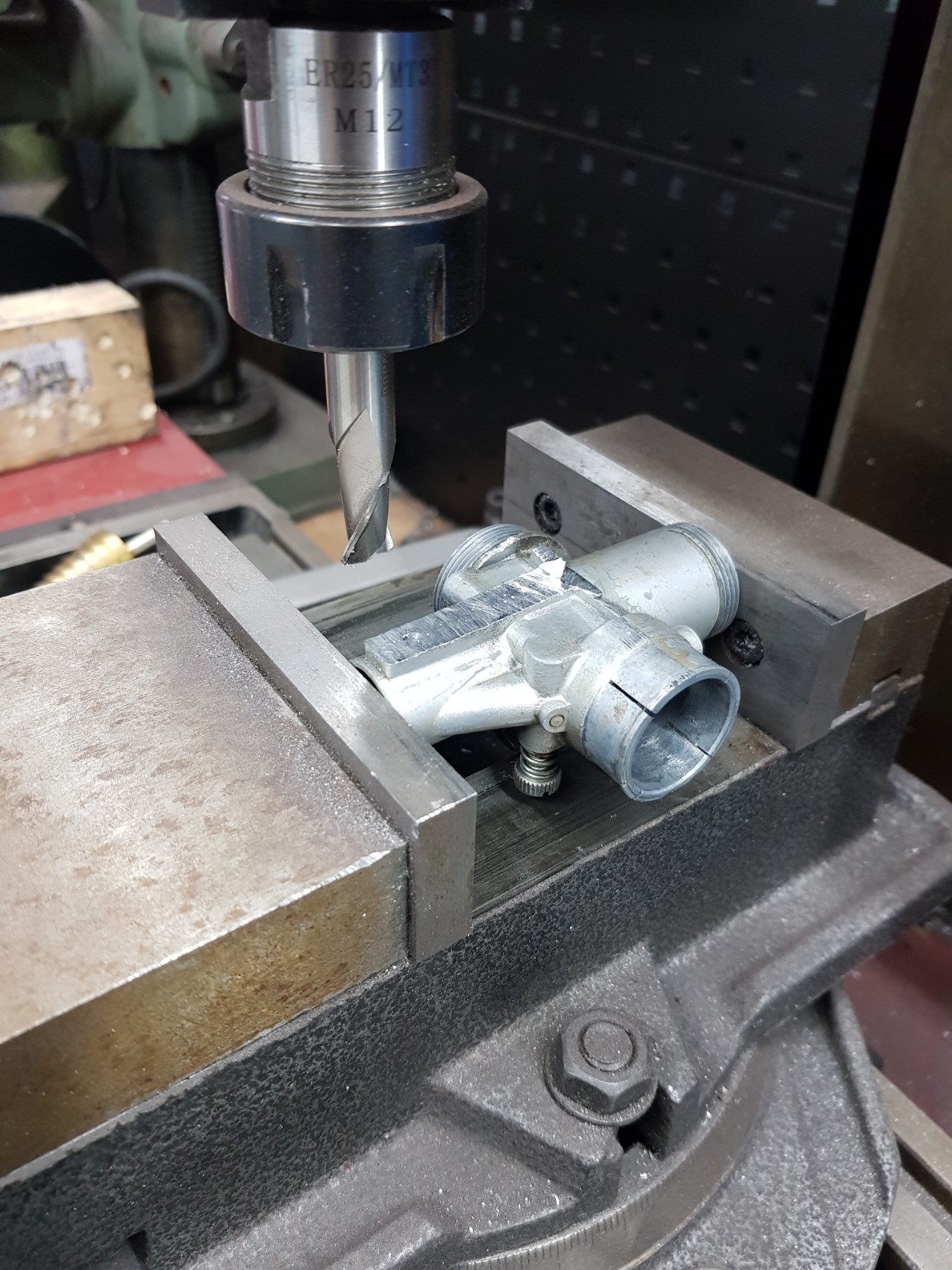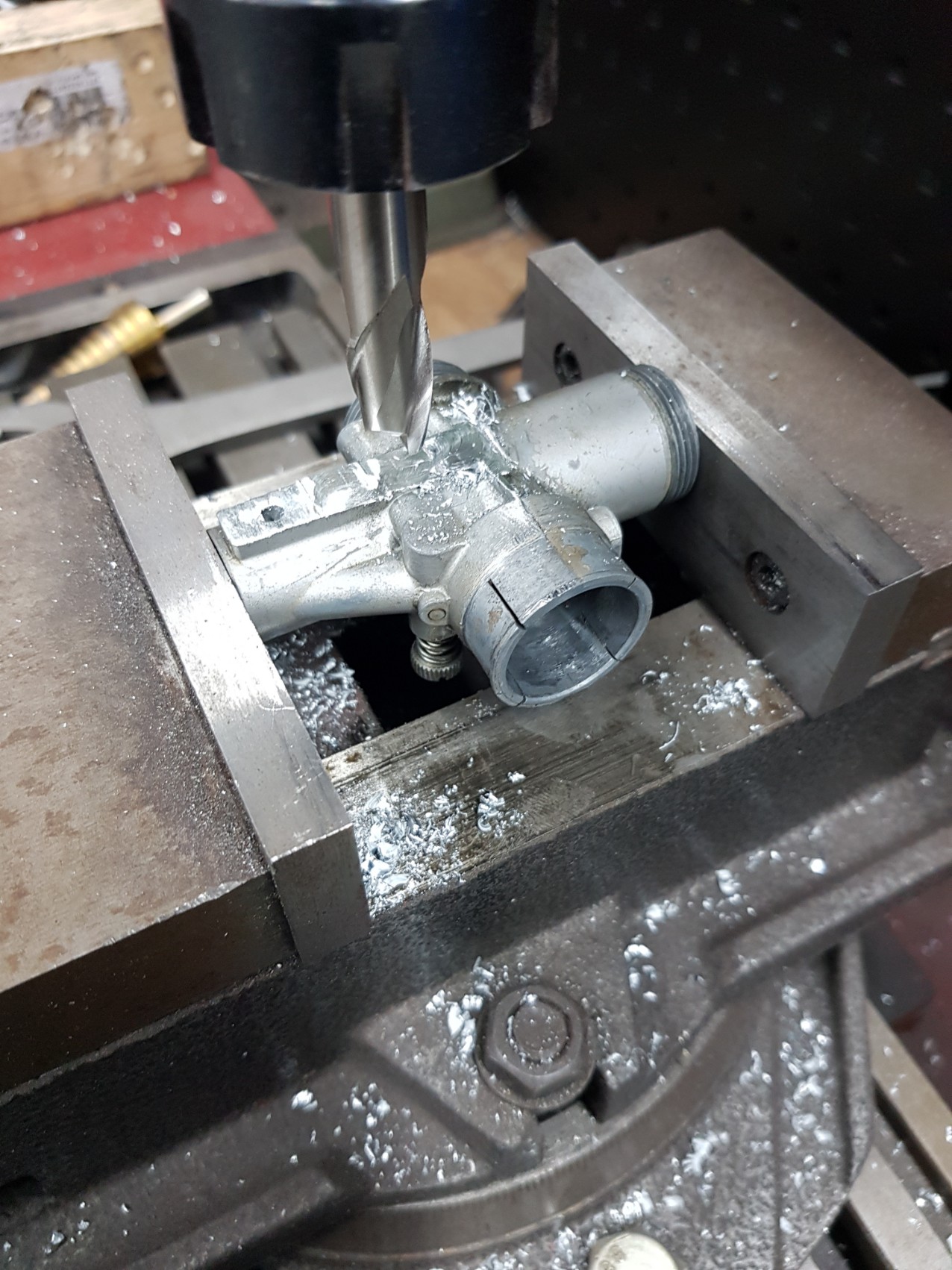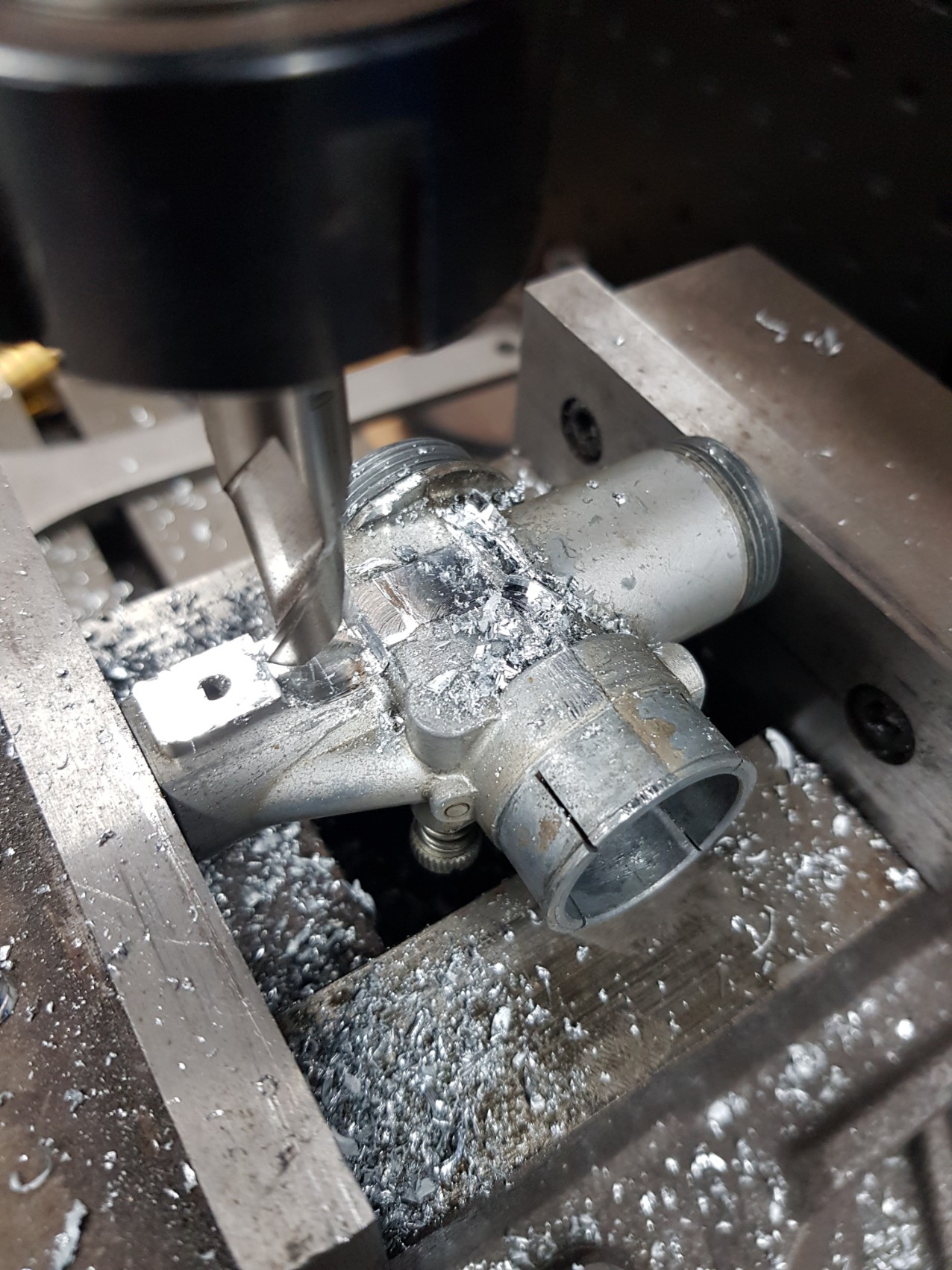 Start point for grinding.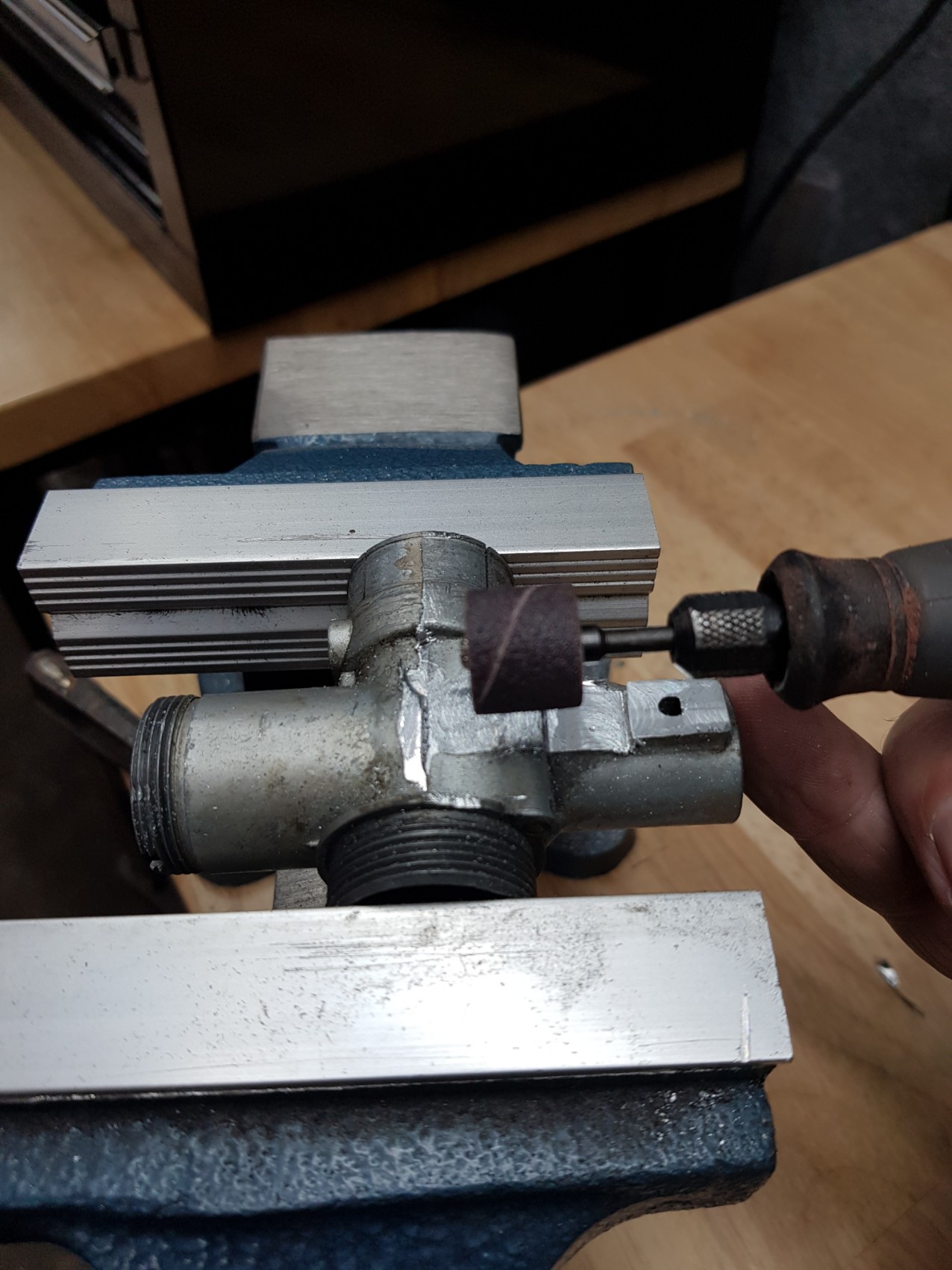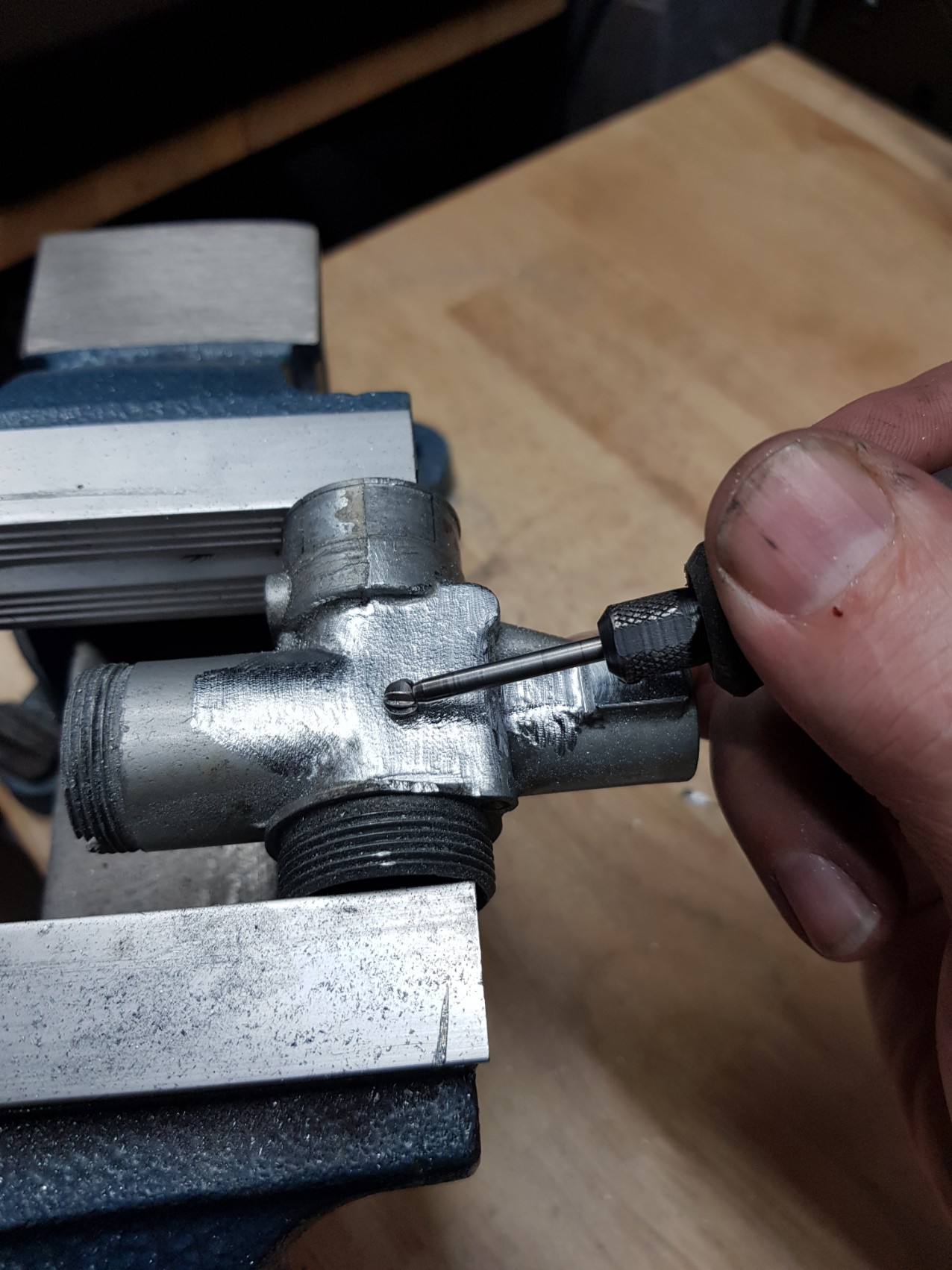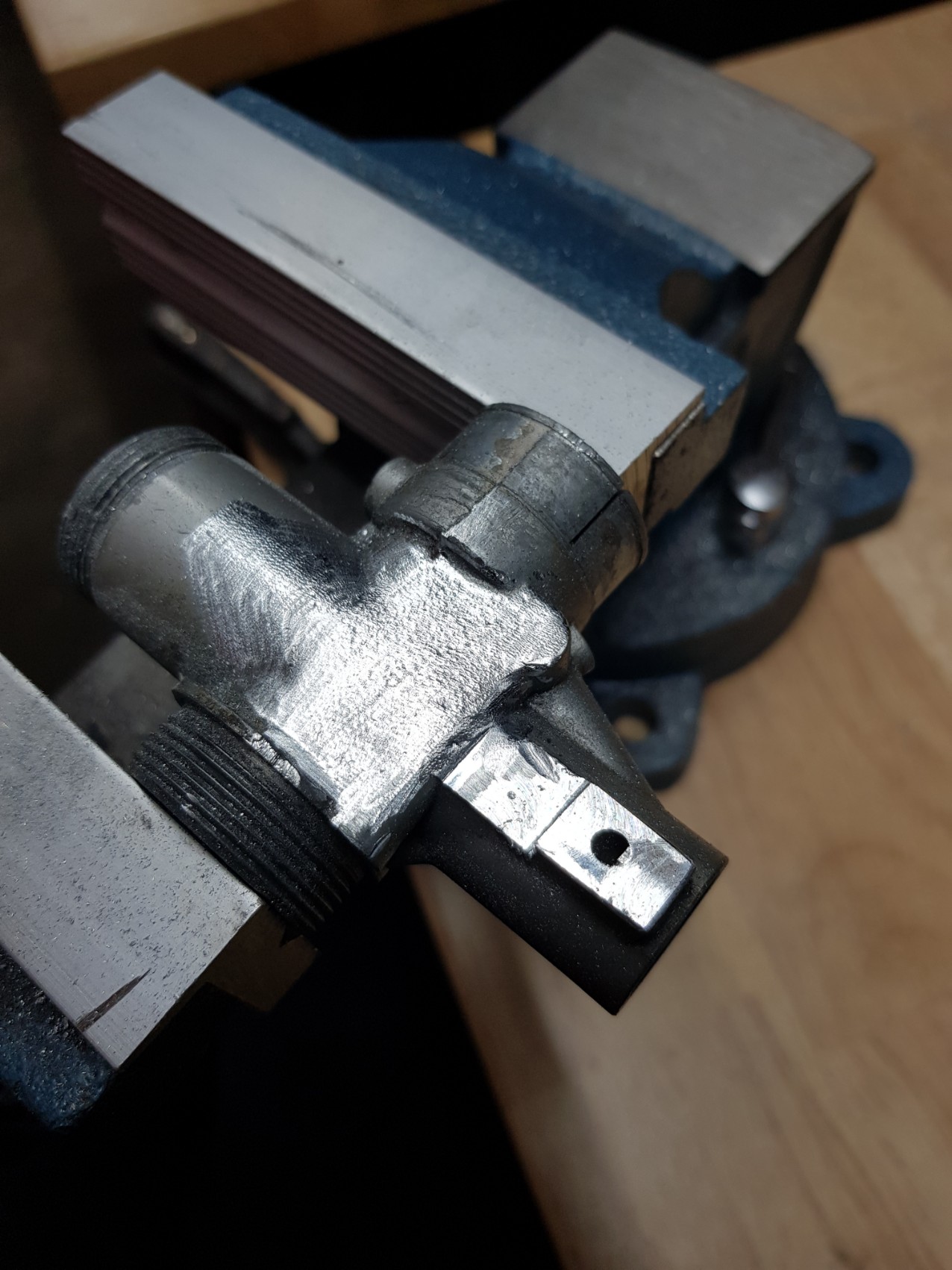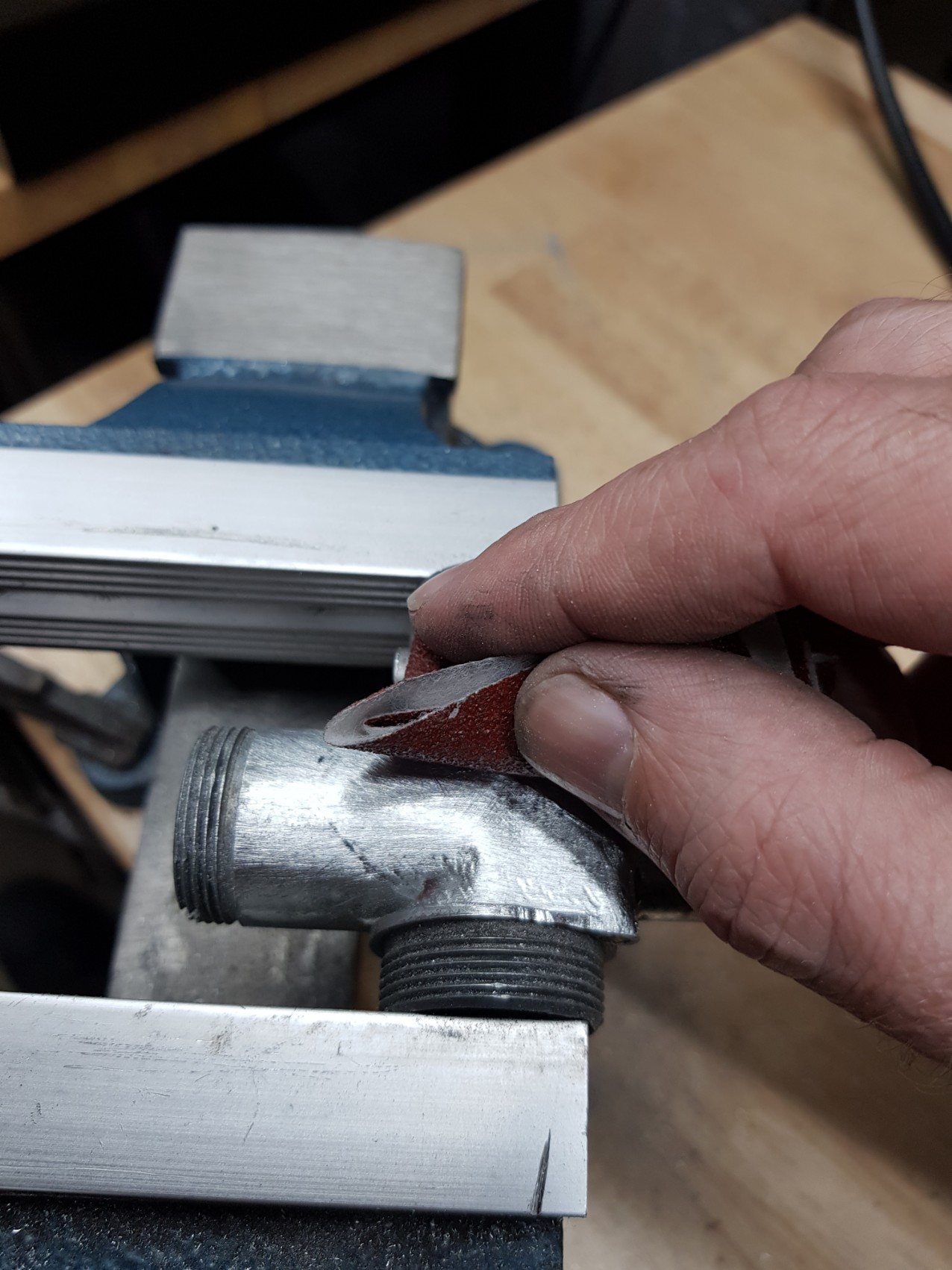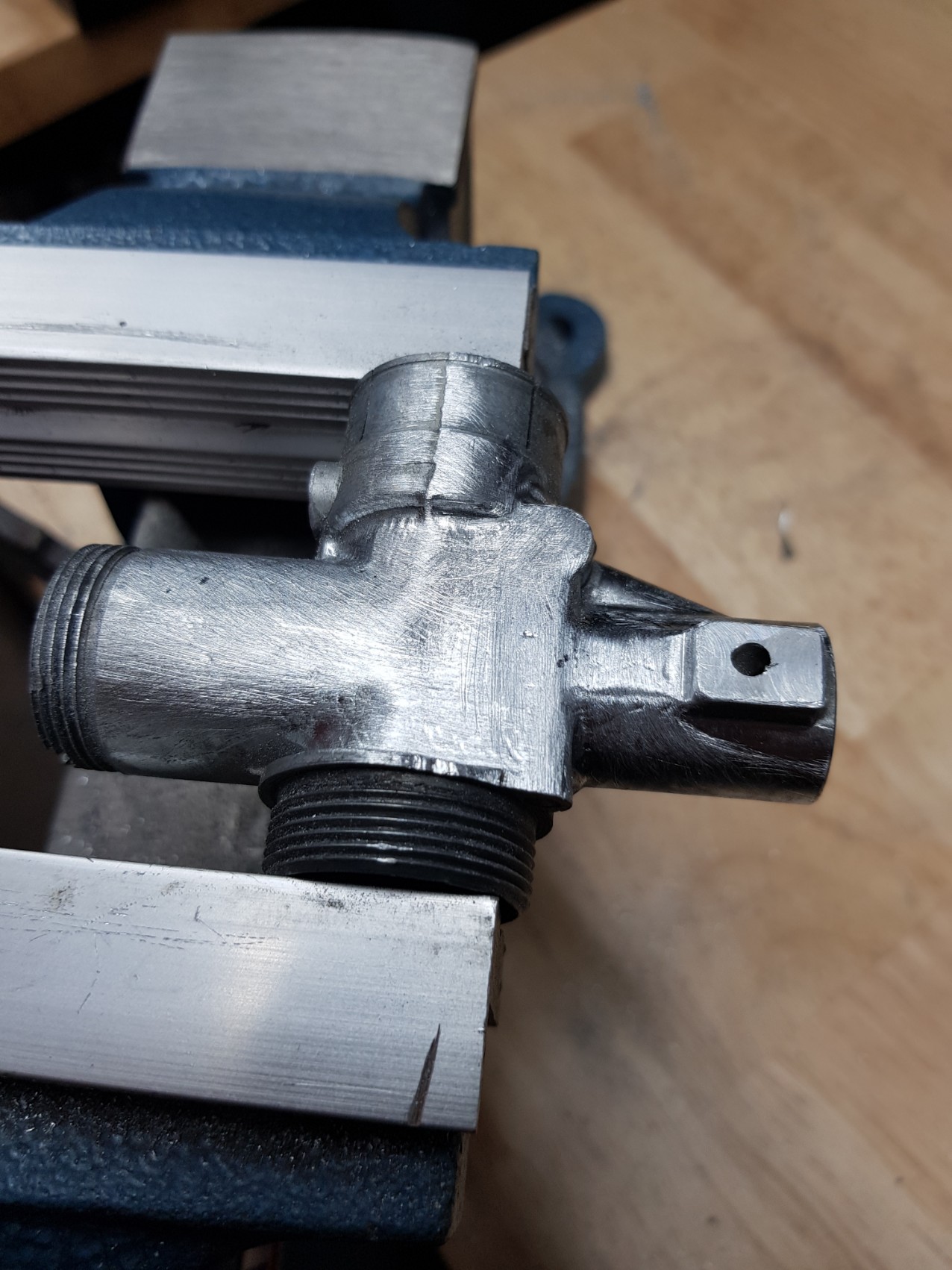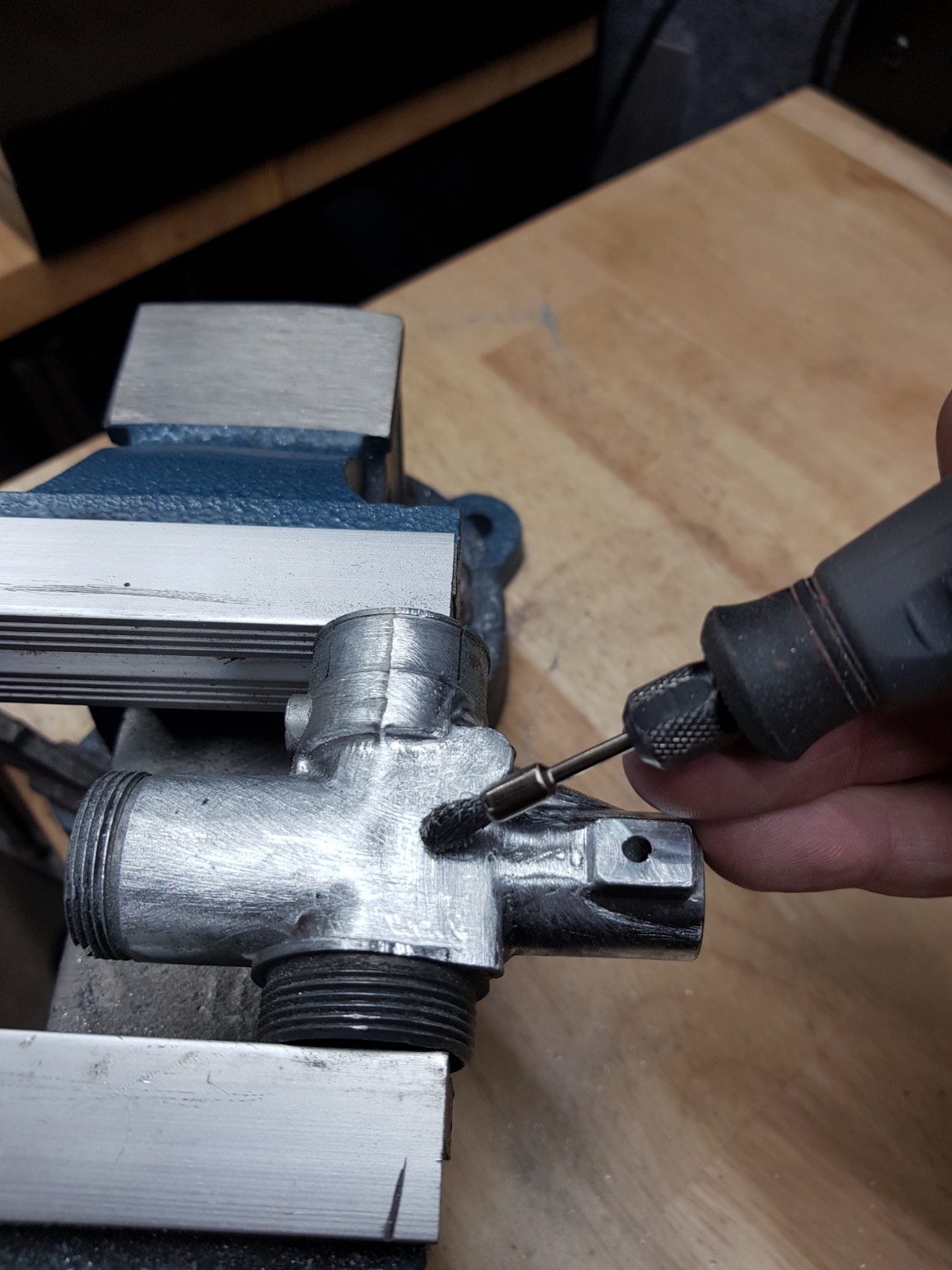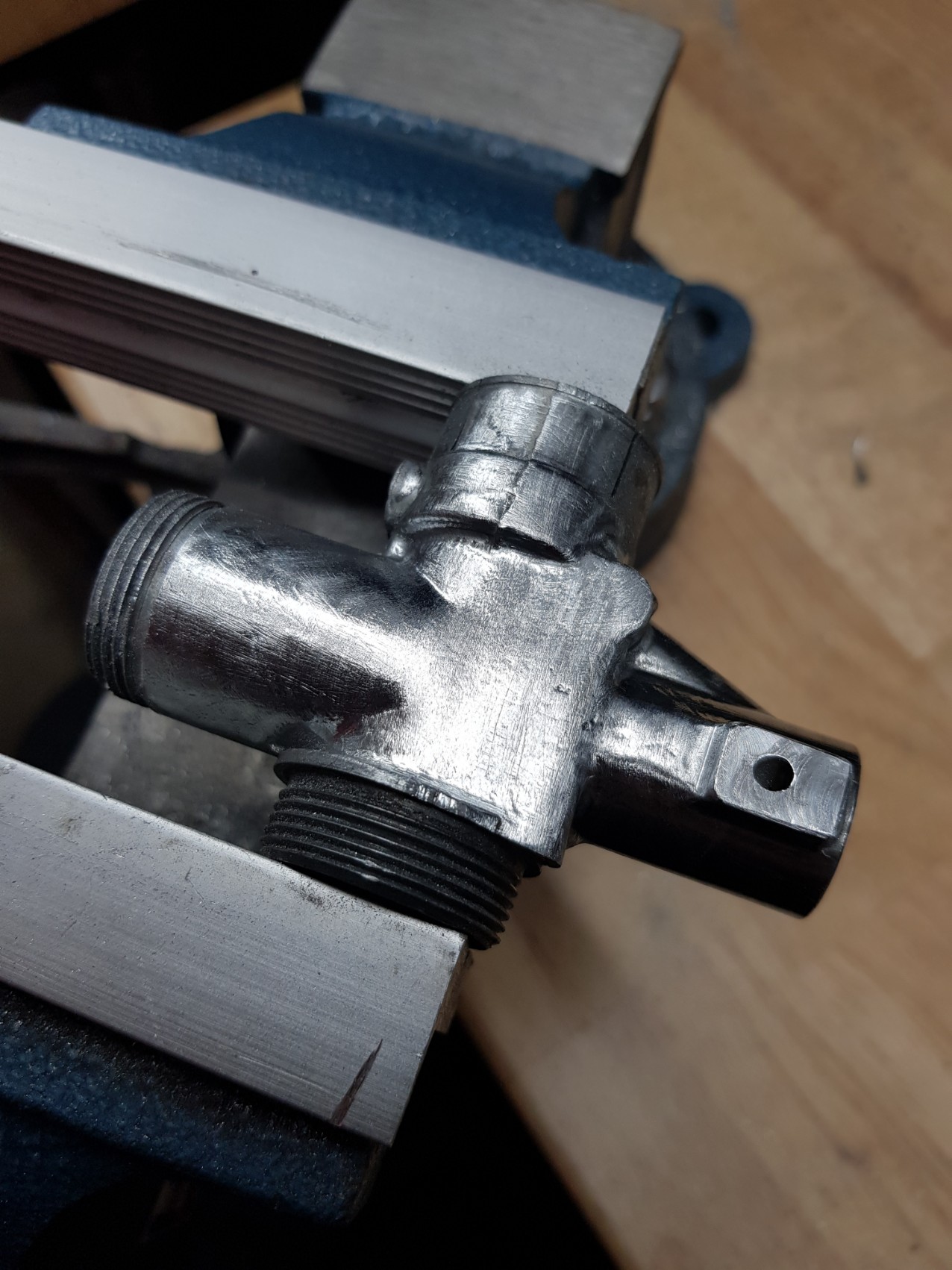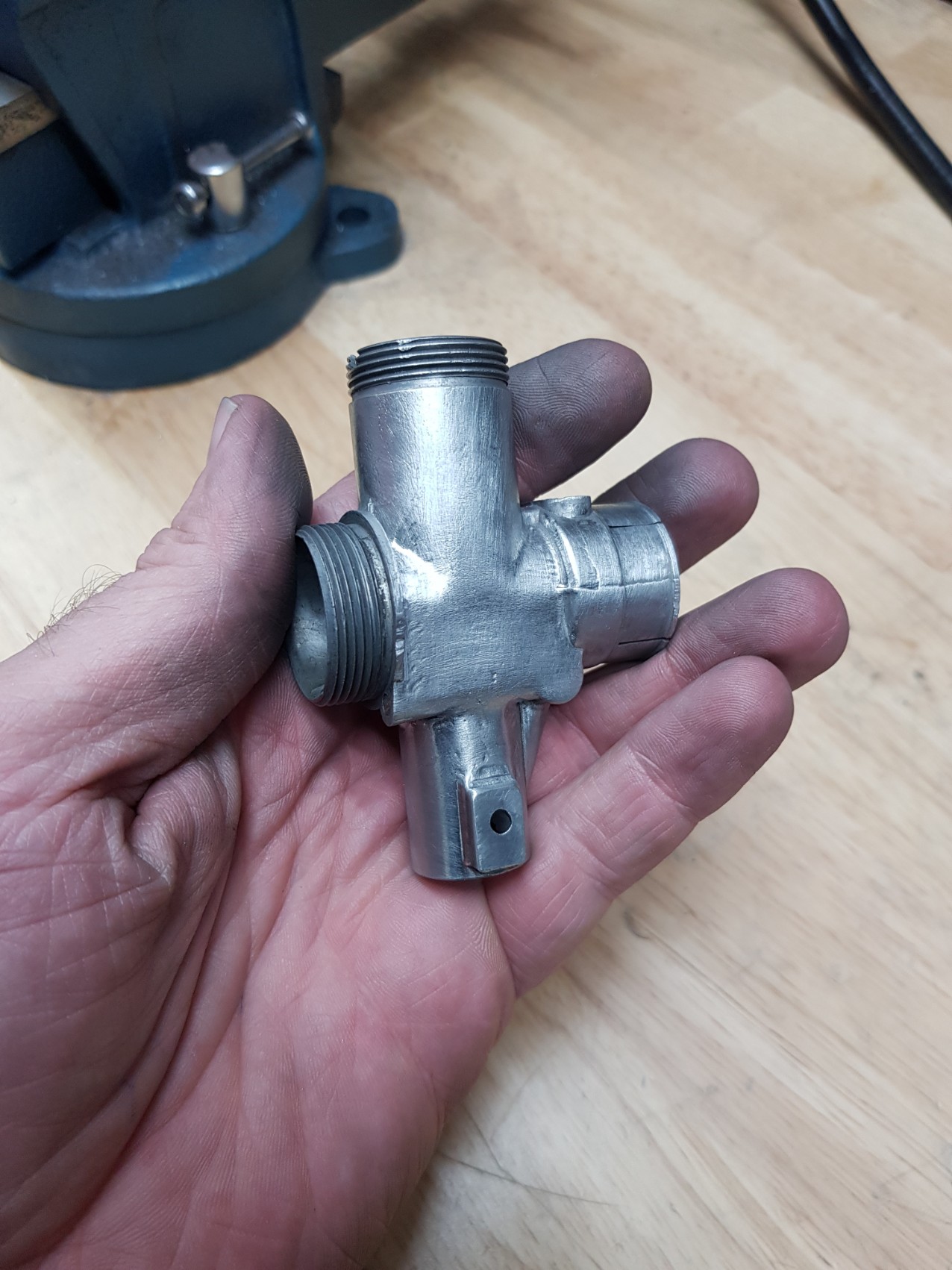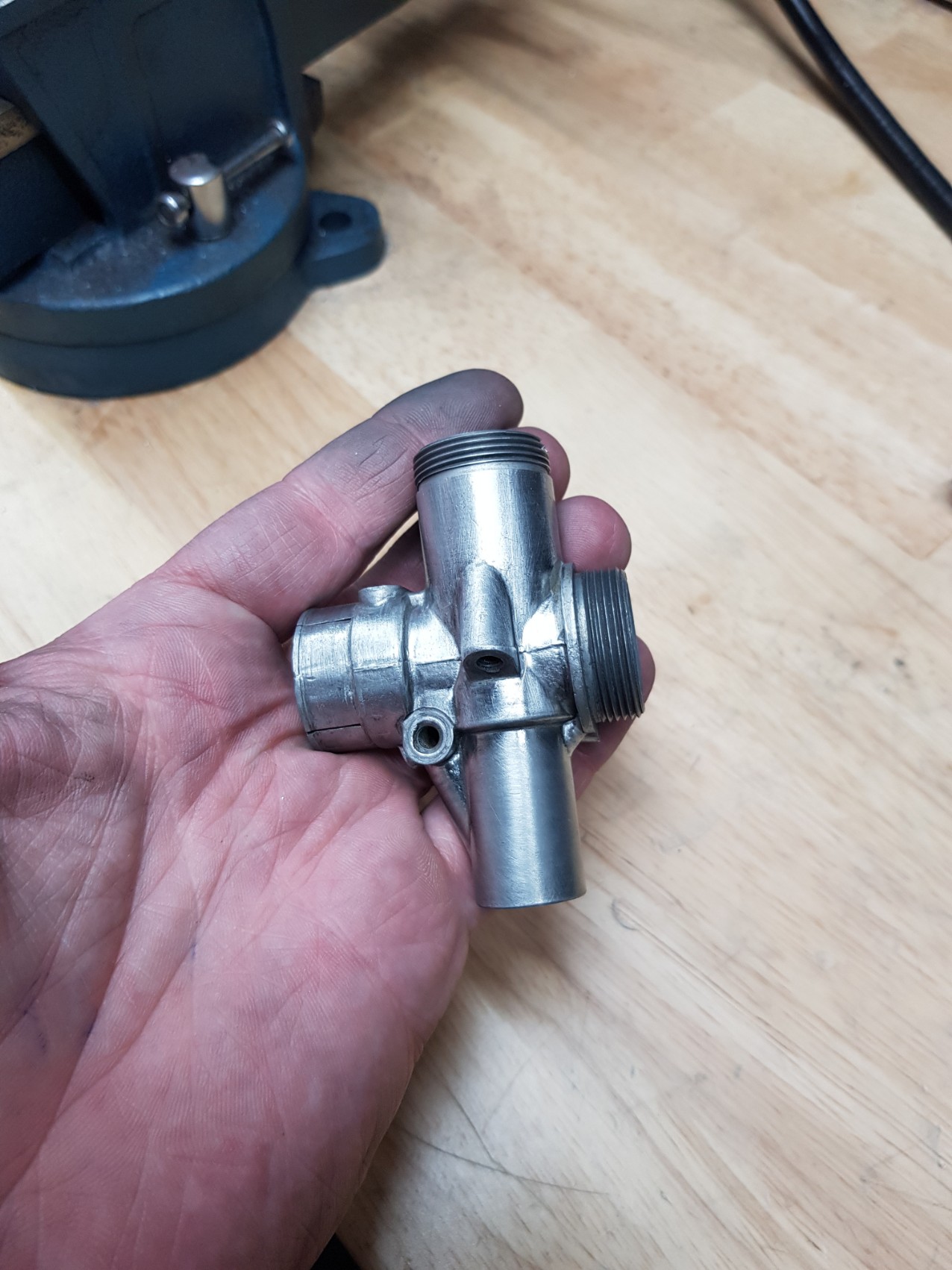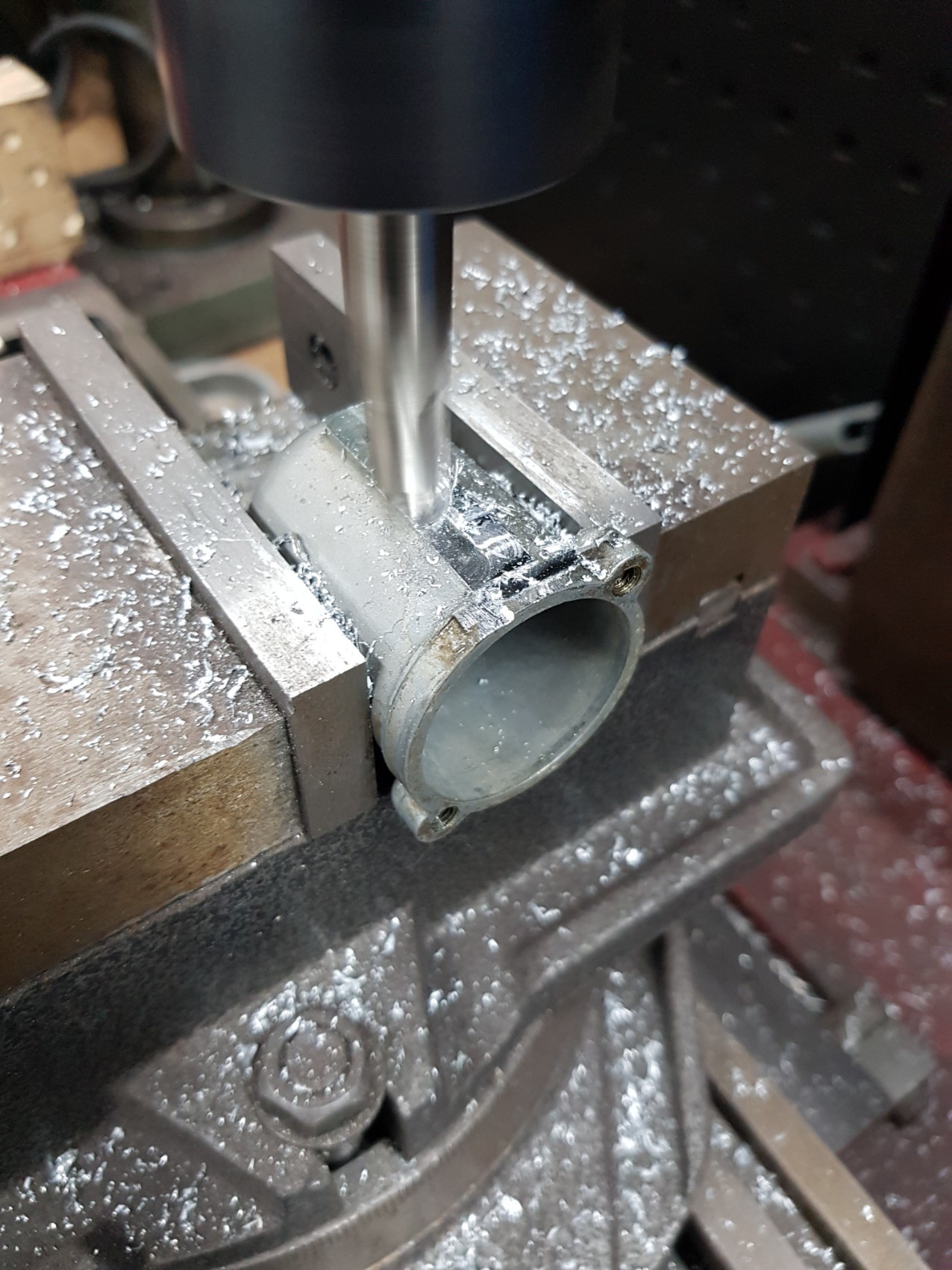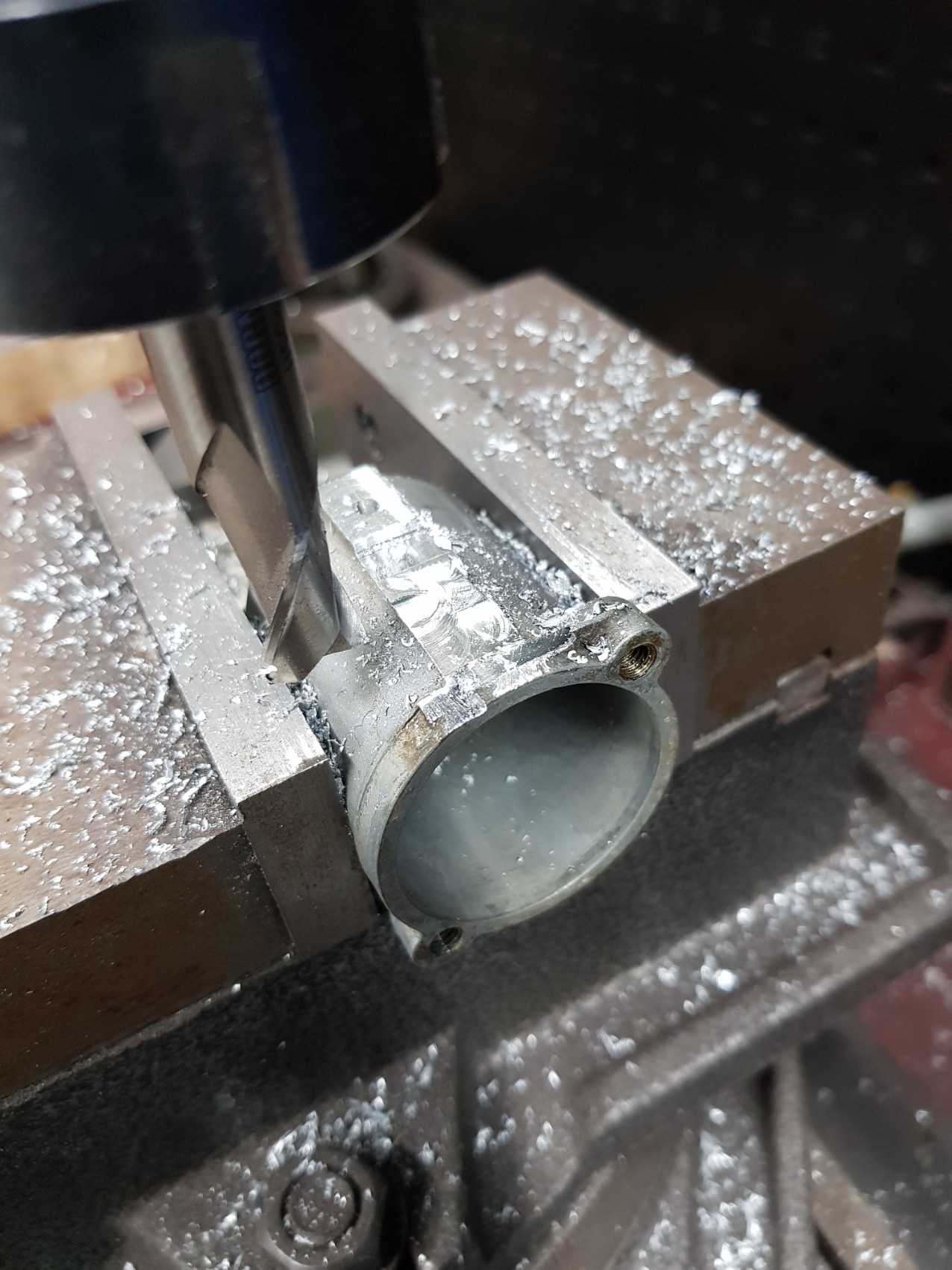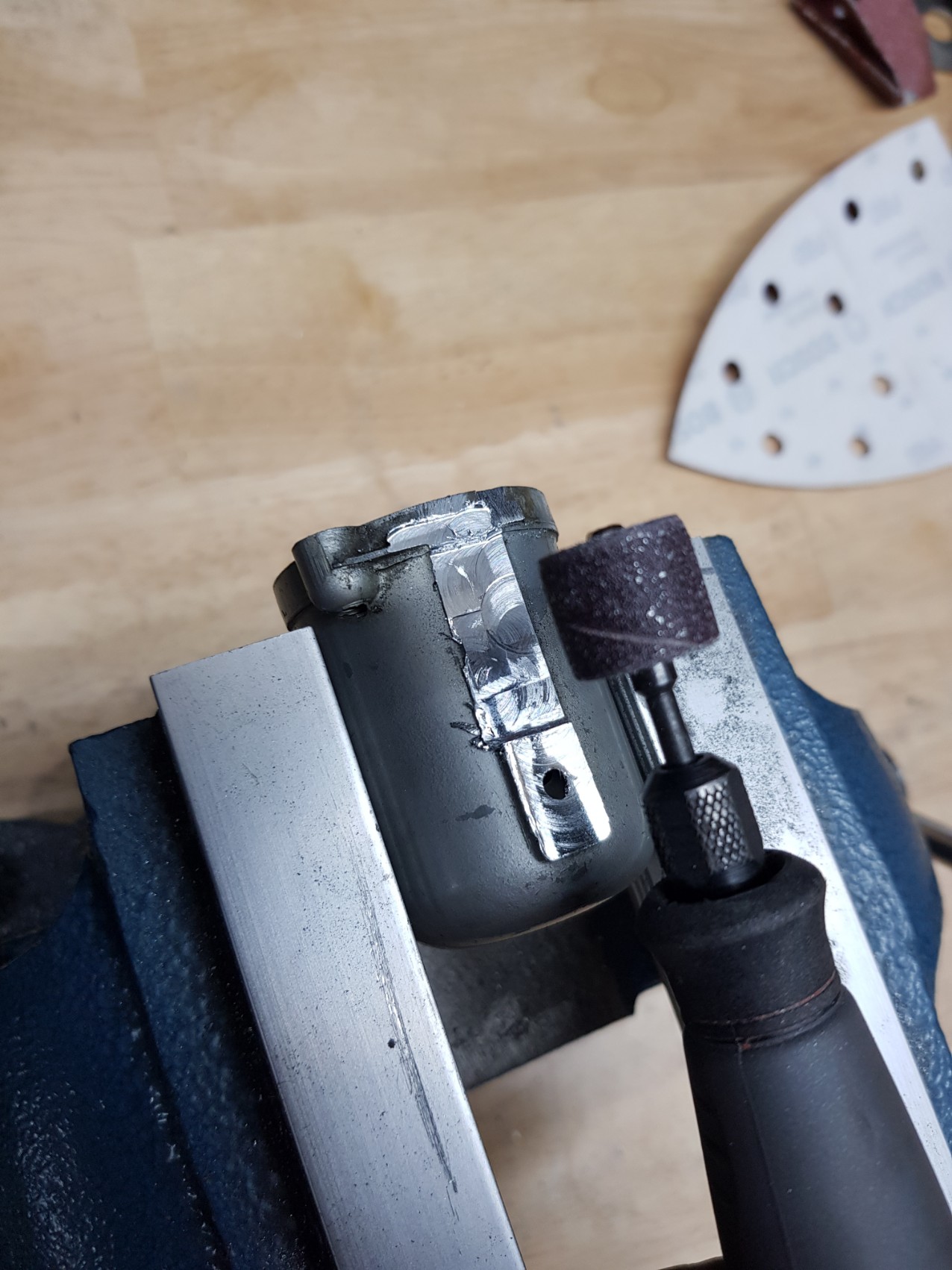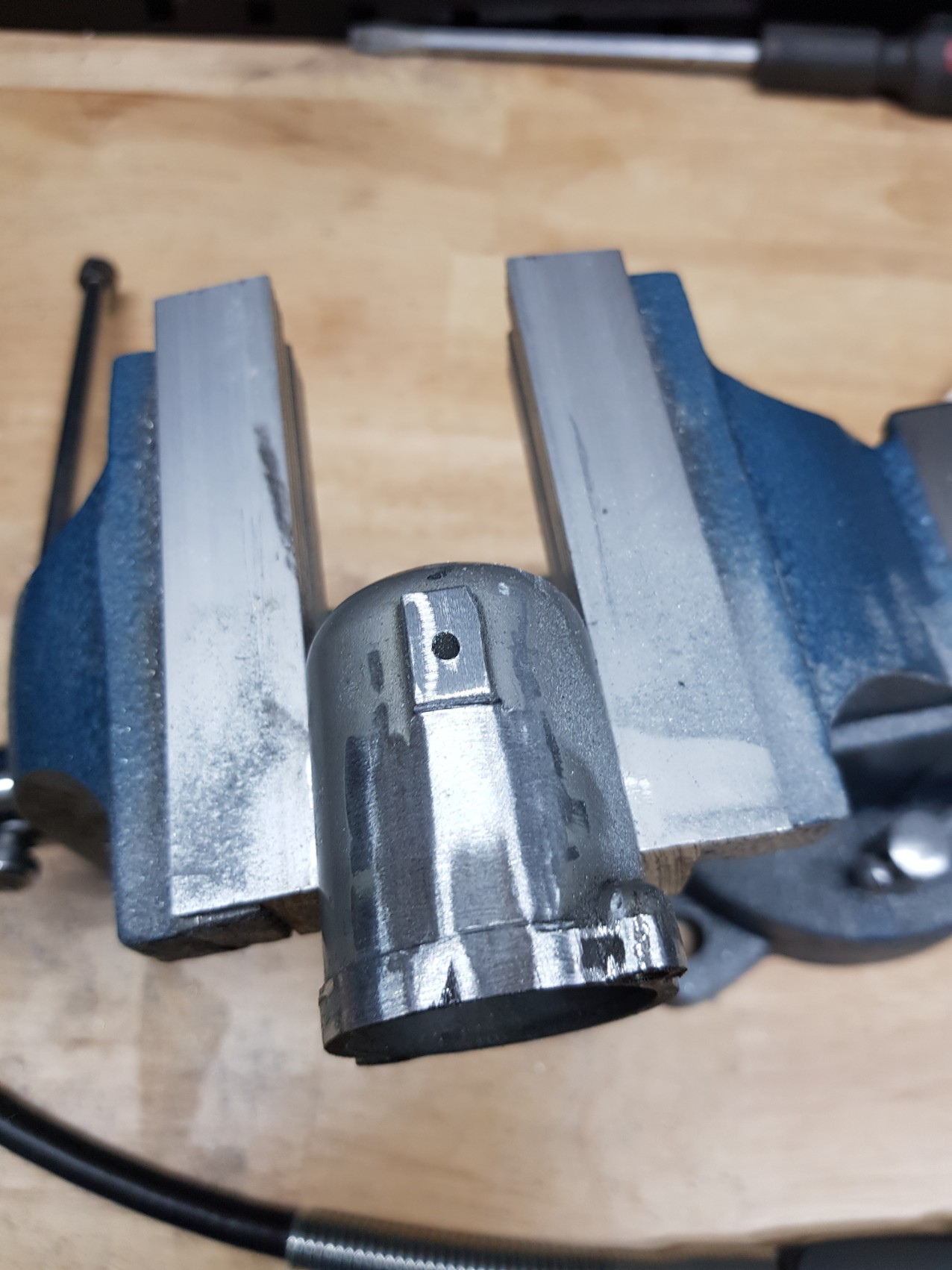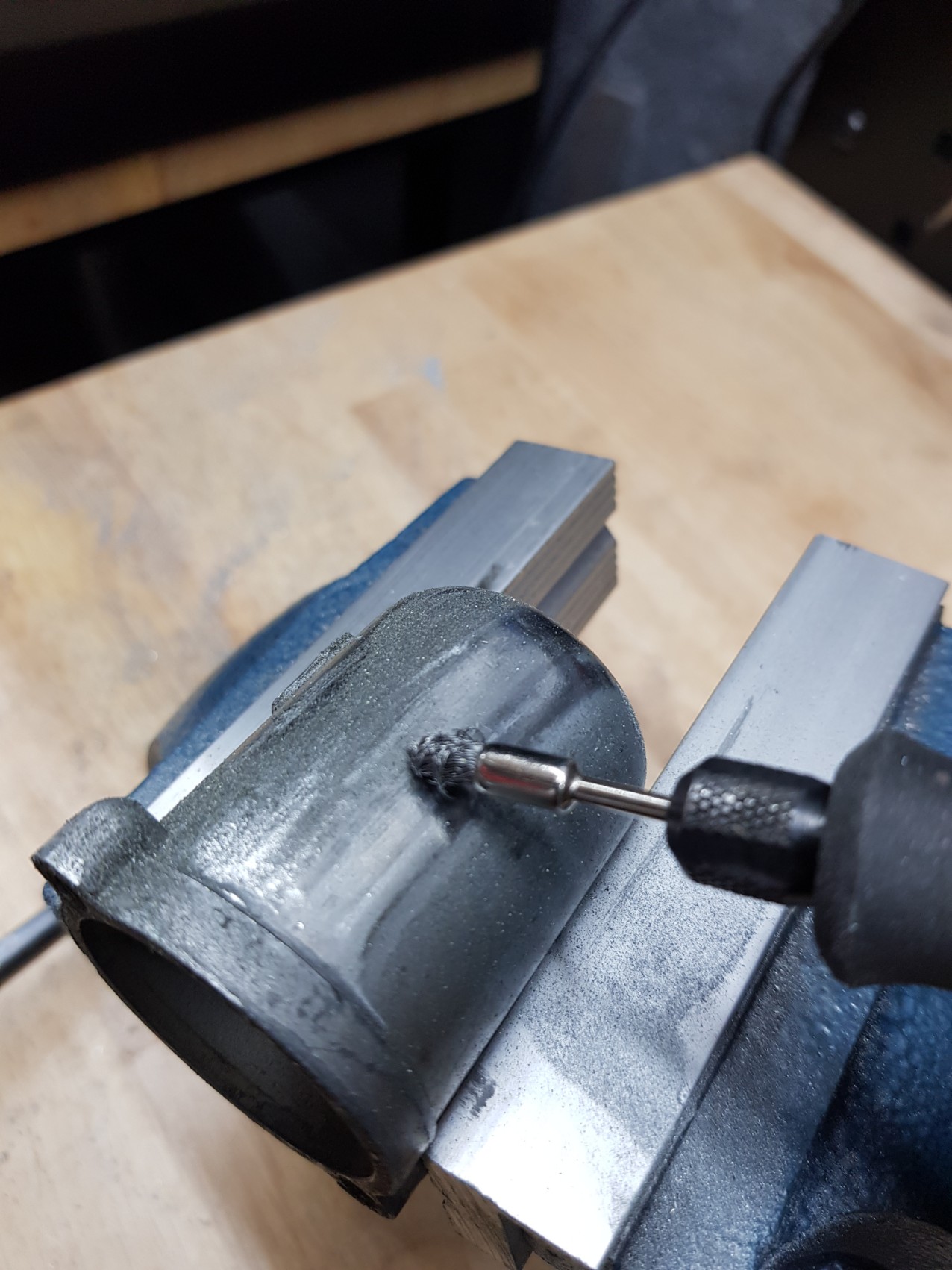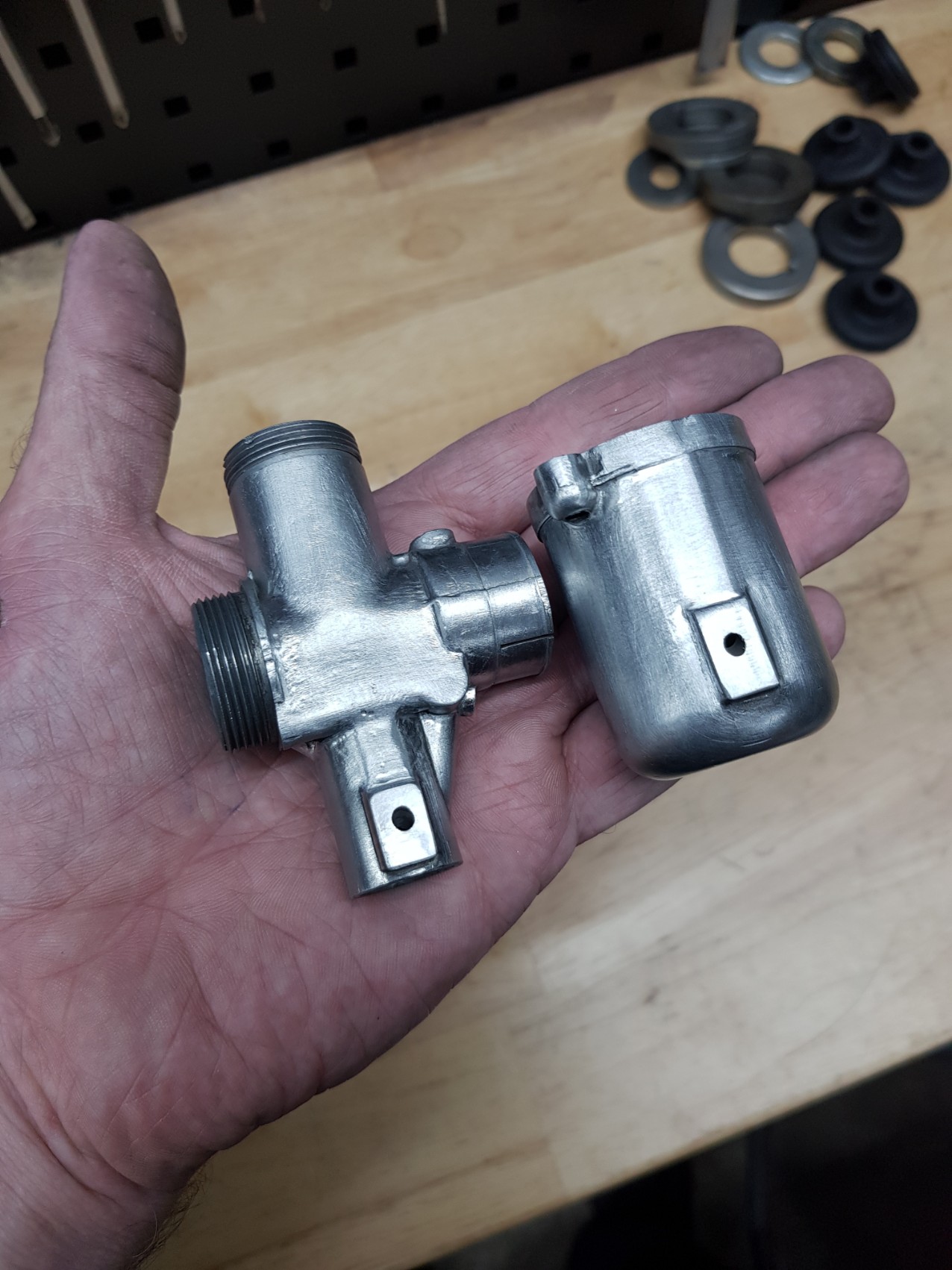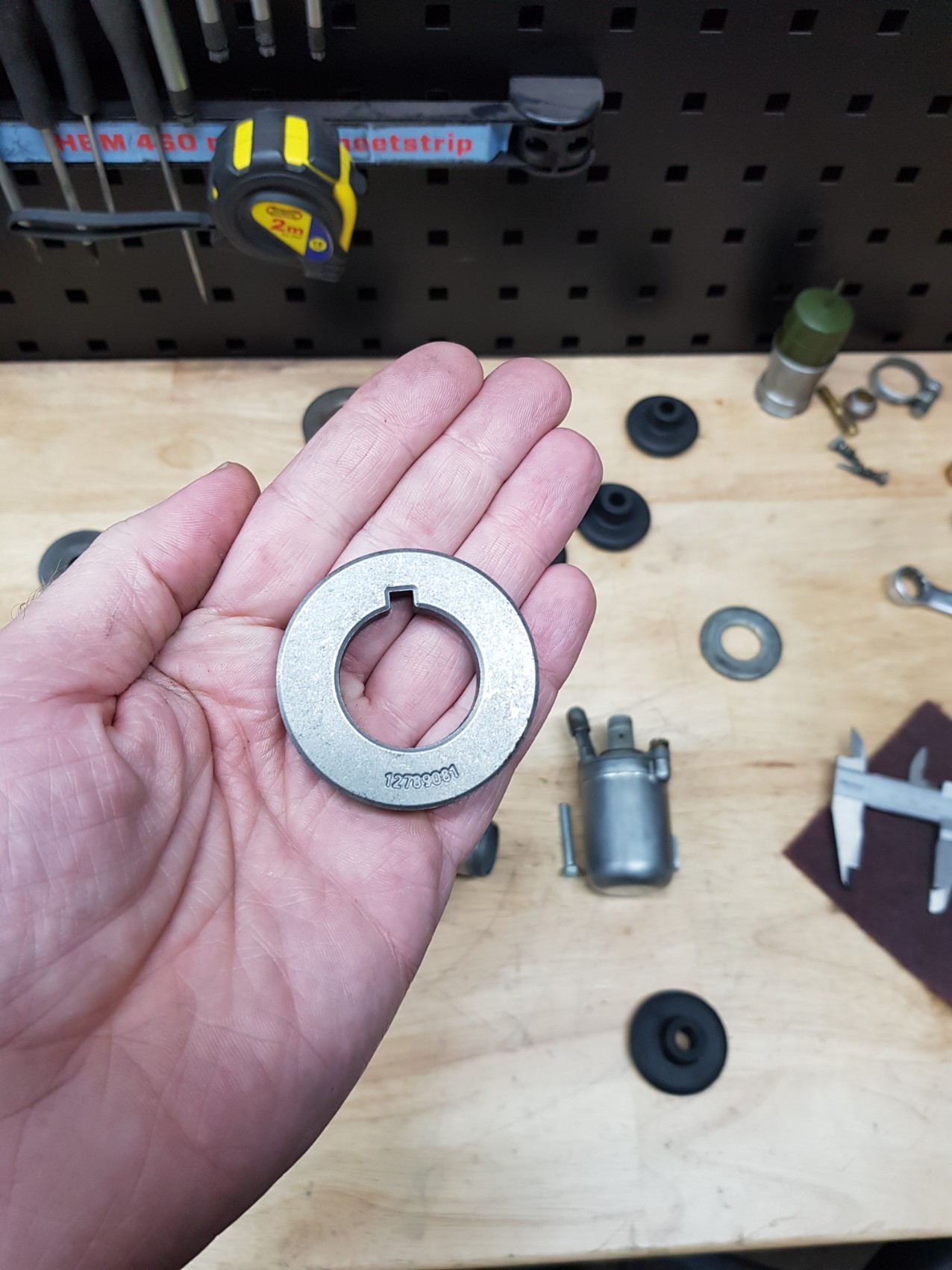 Start working out the idea.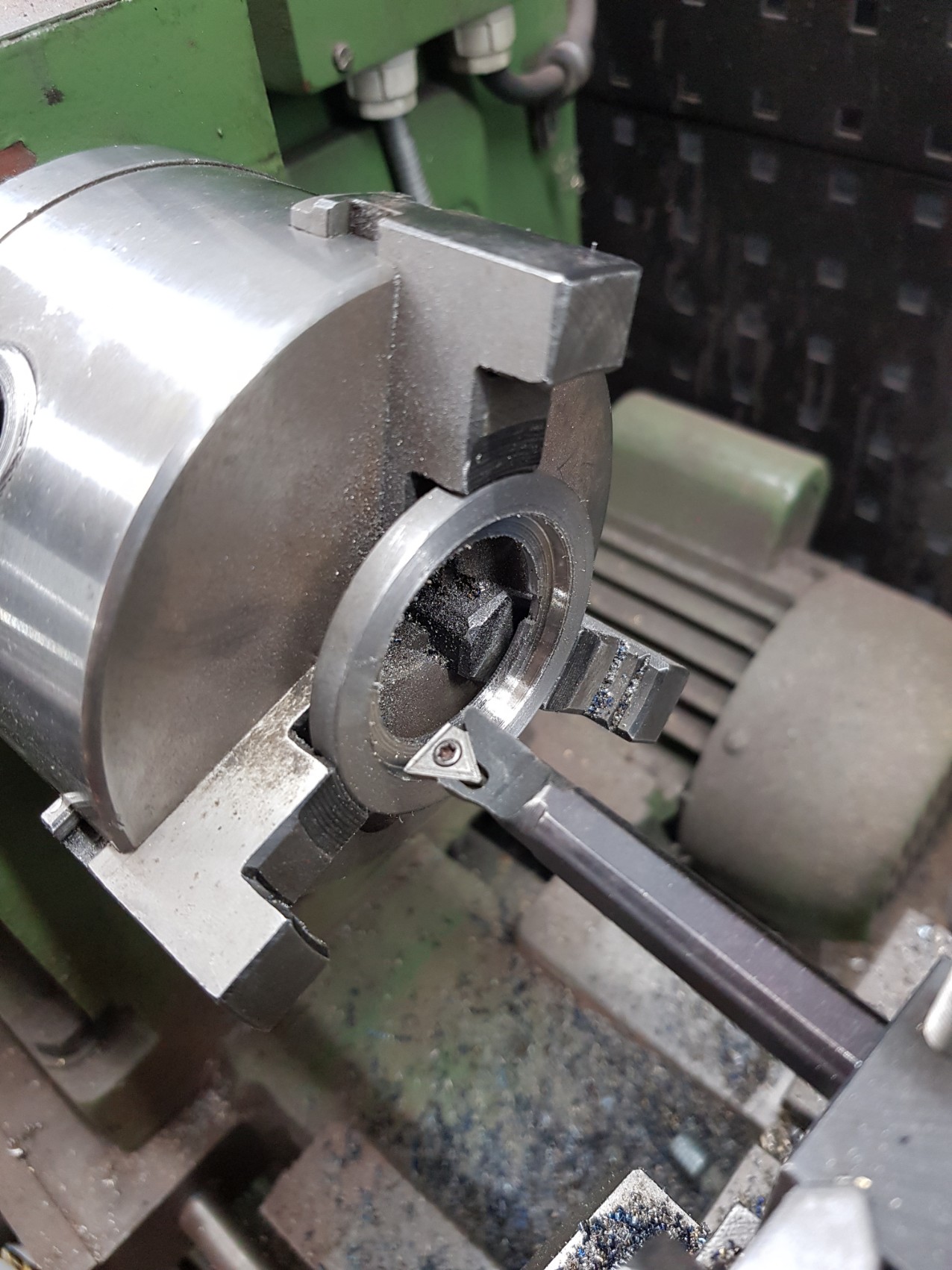 Made it the same dimension as the rubber.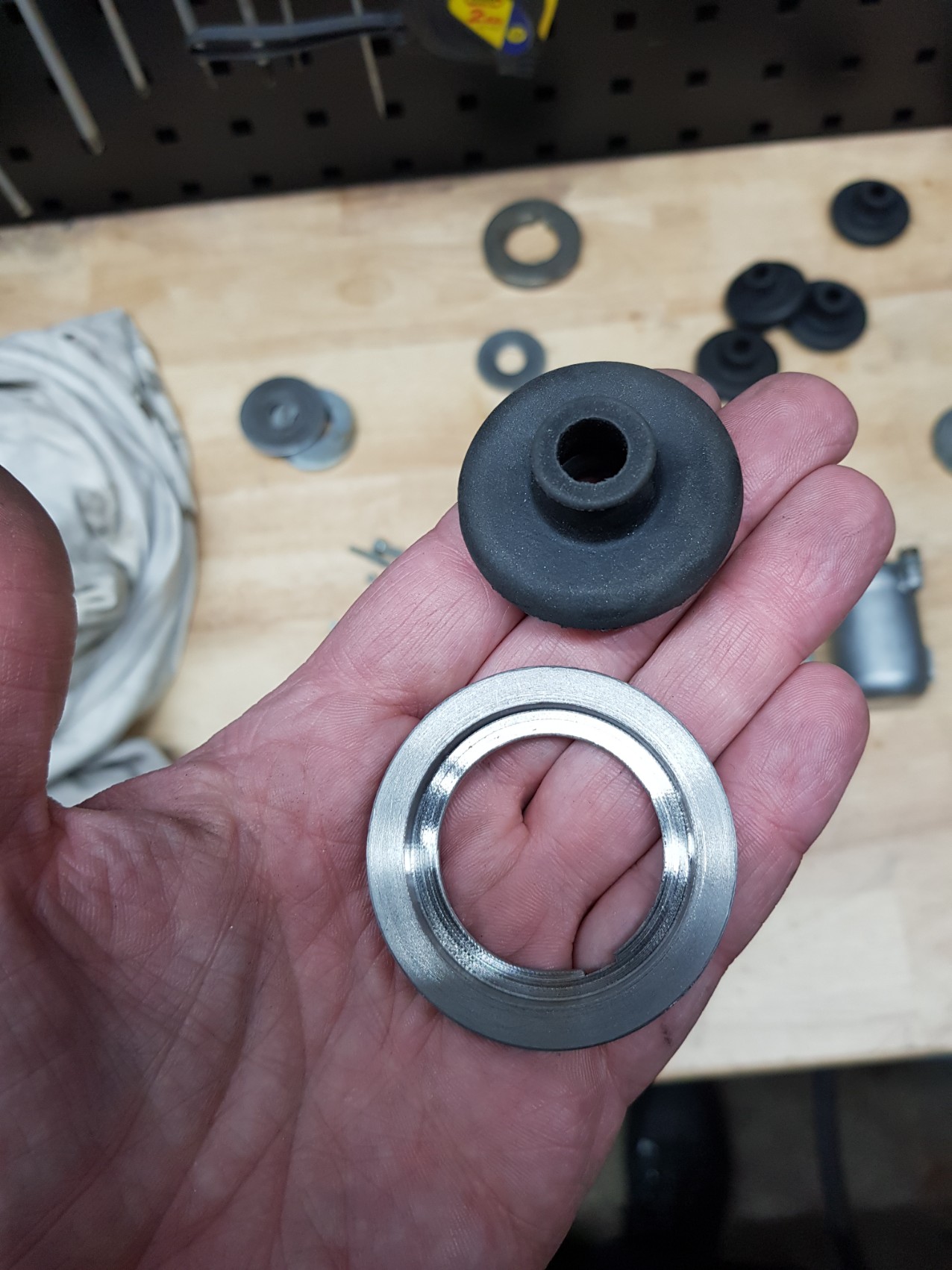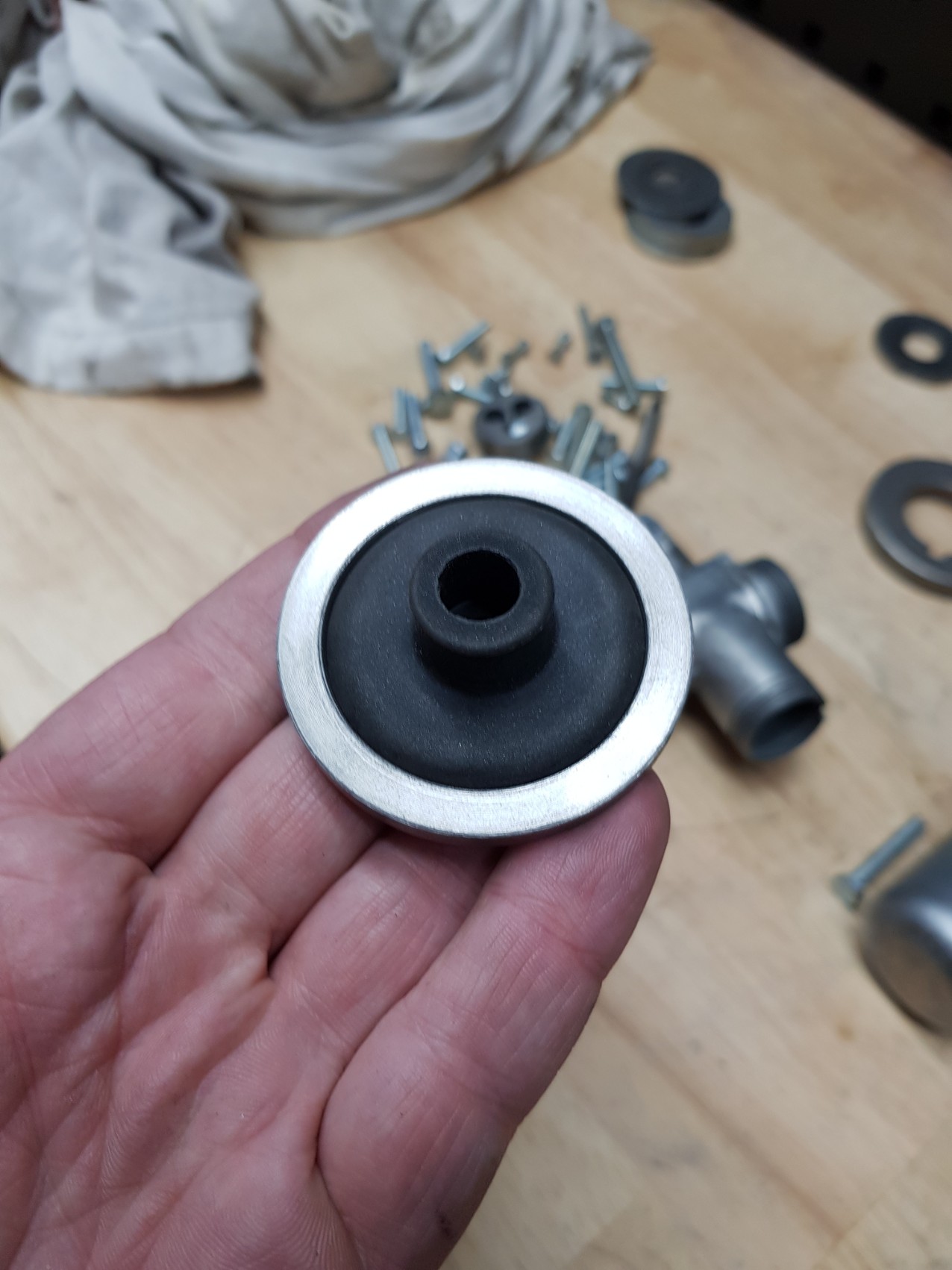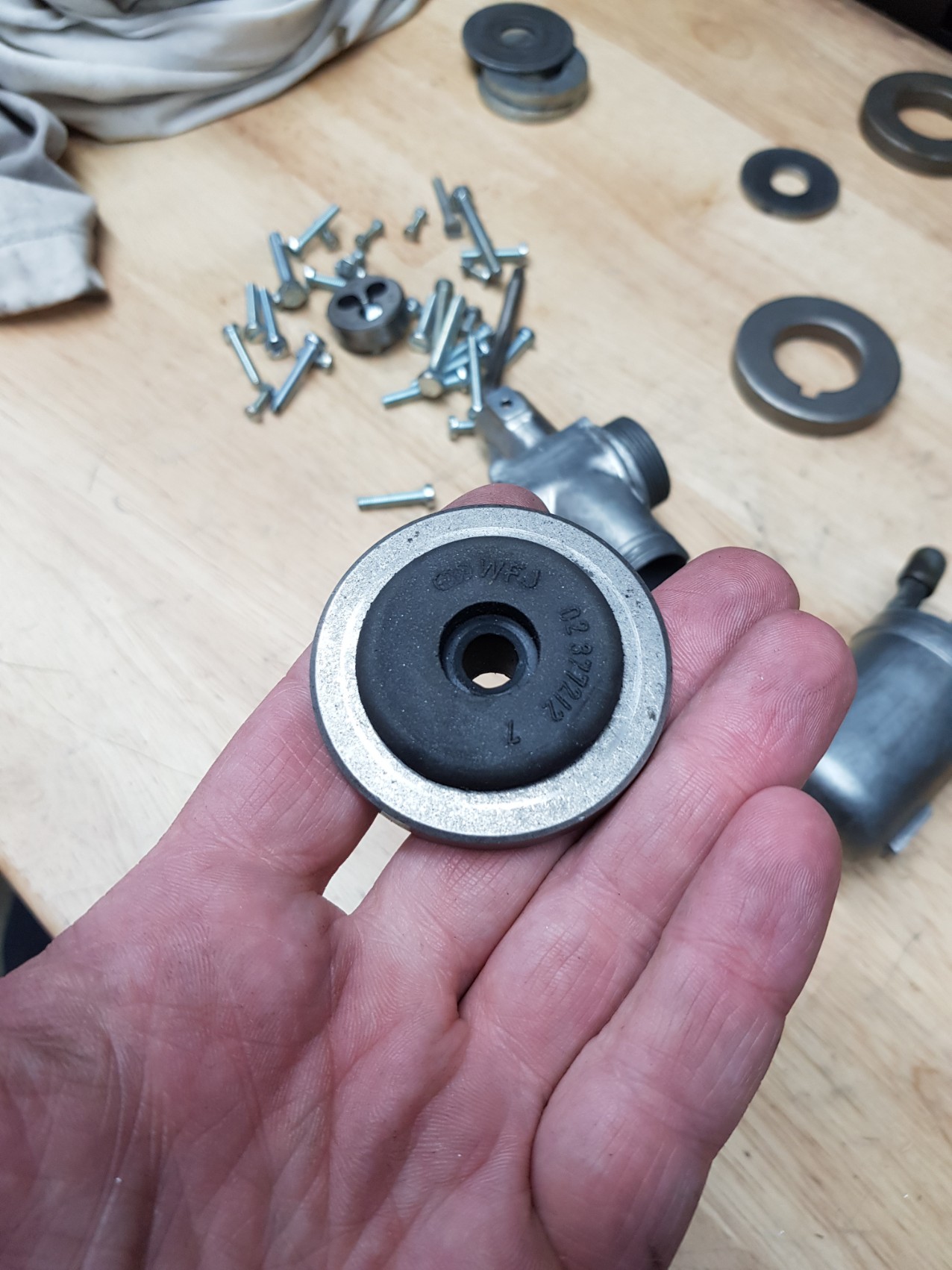 Start off the mounting point.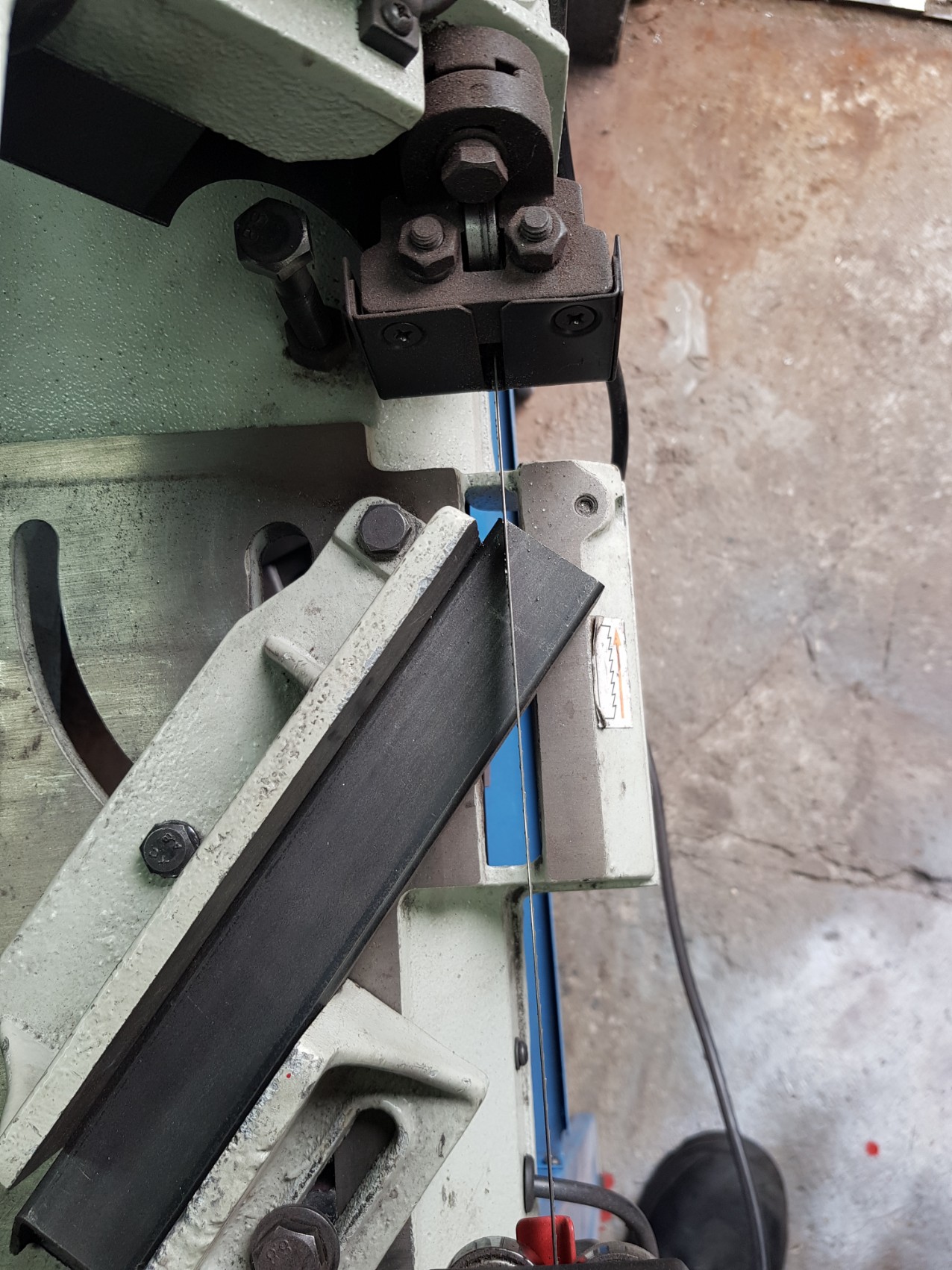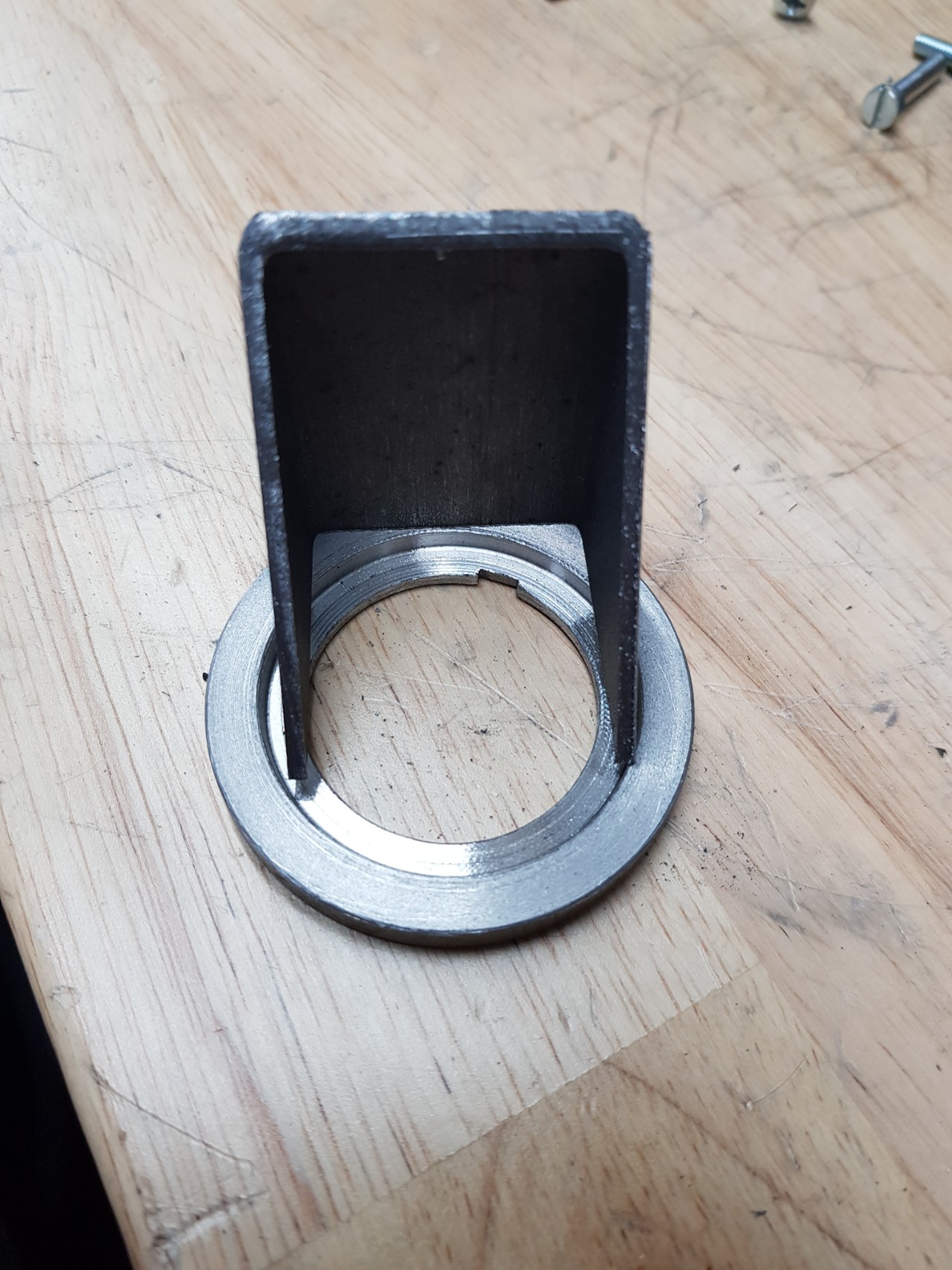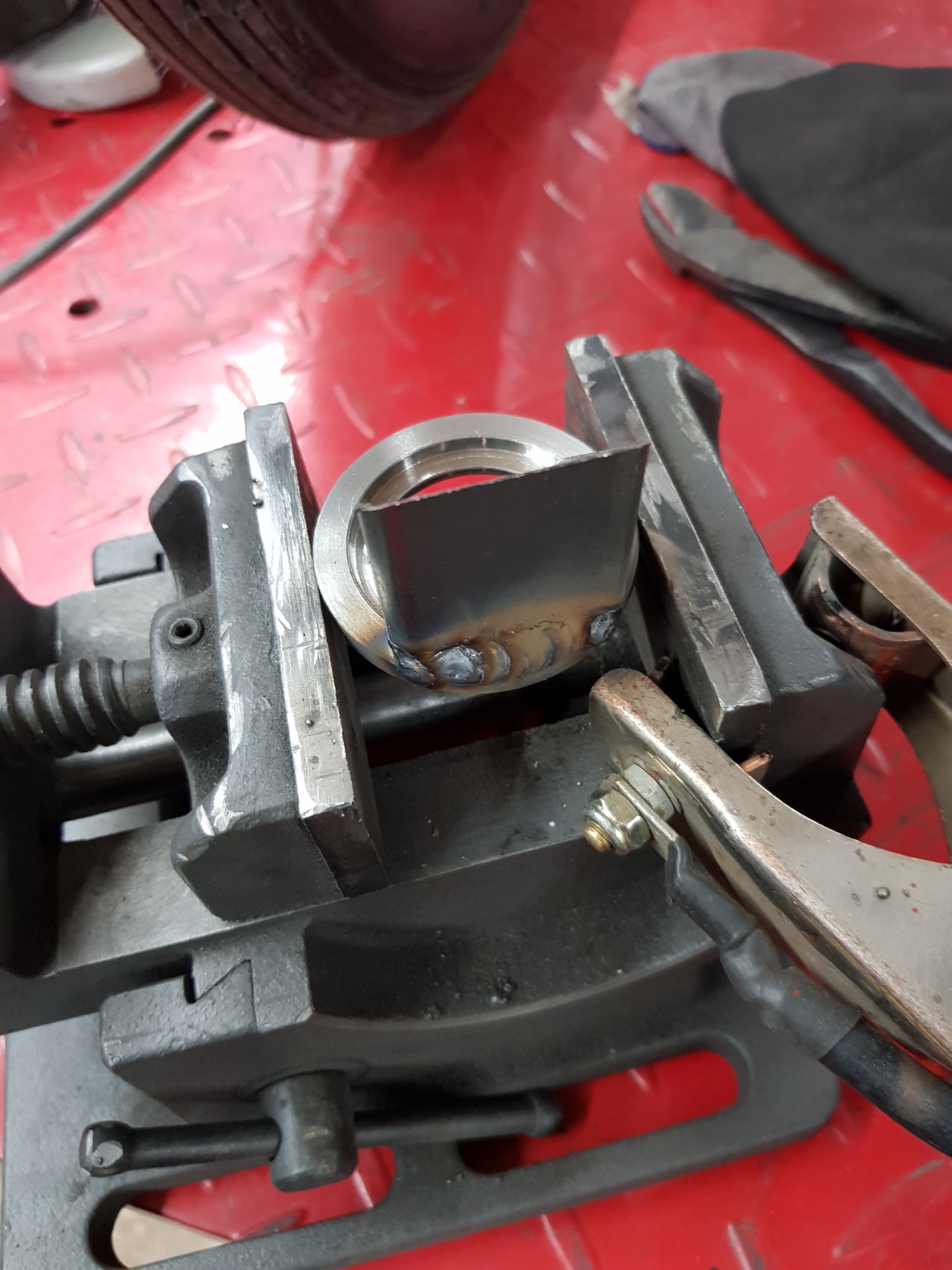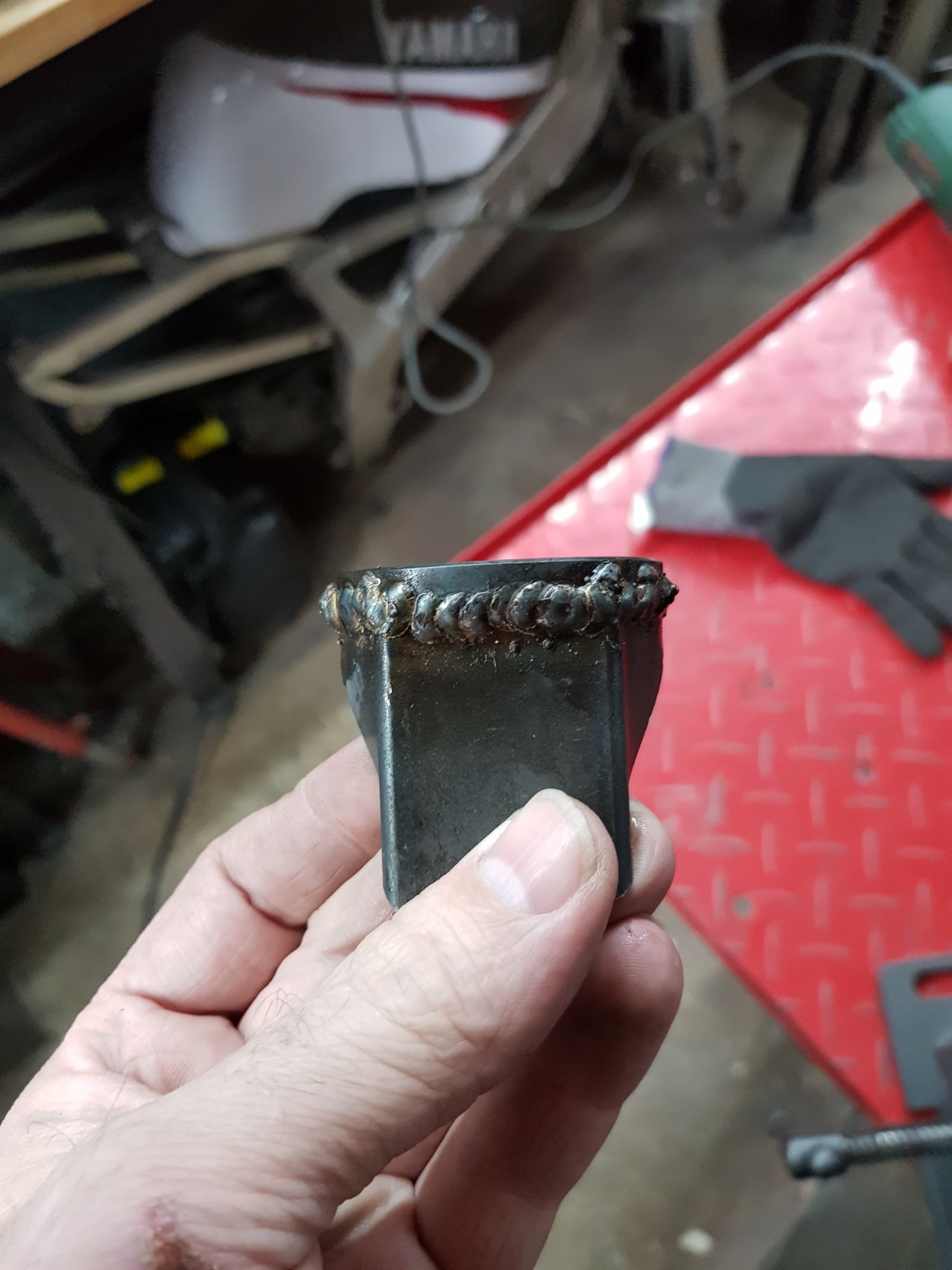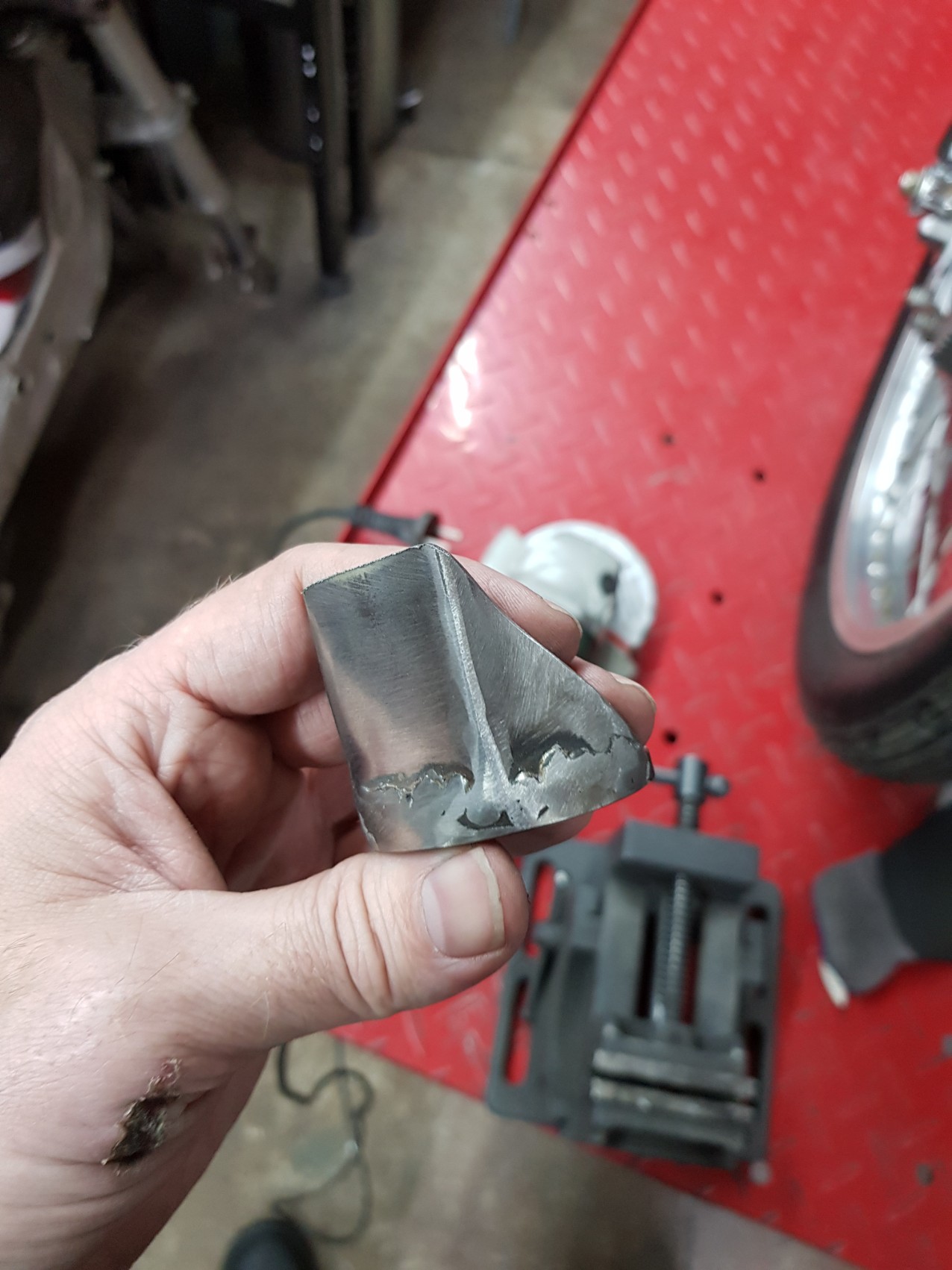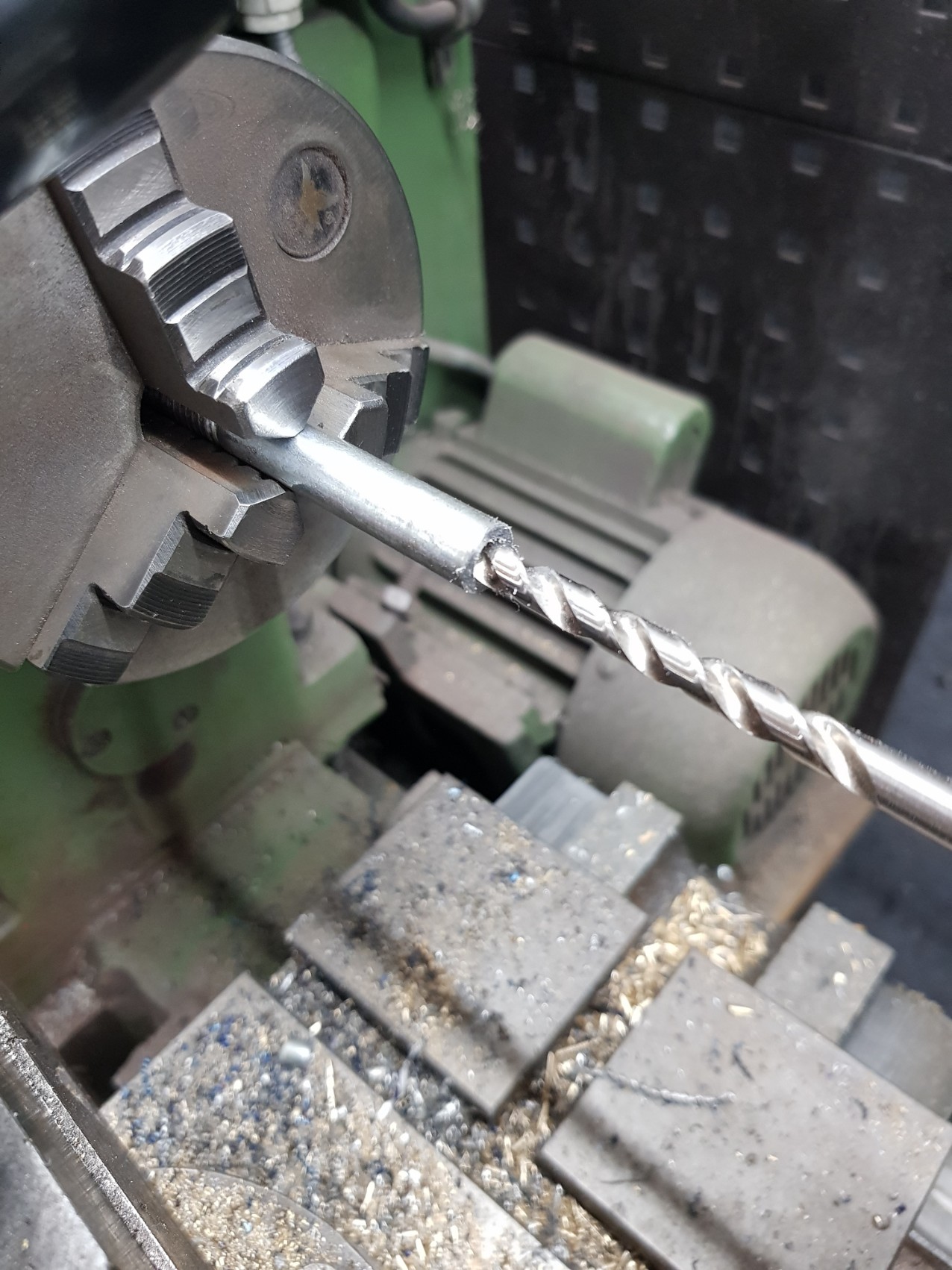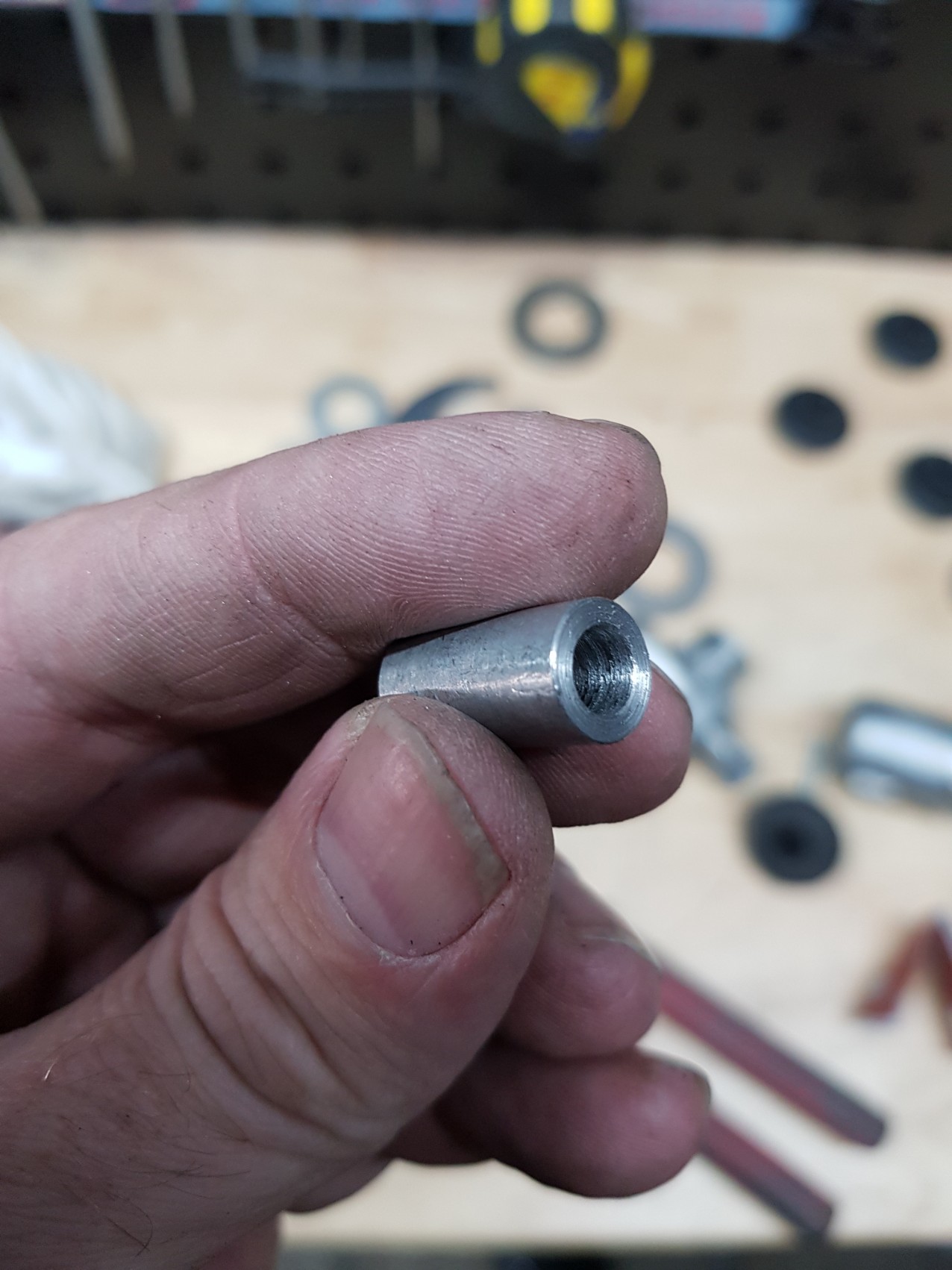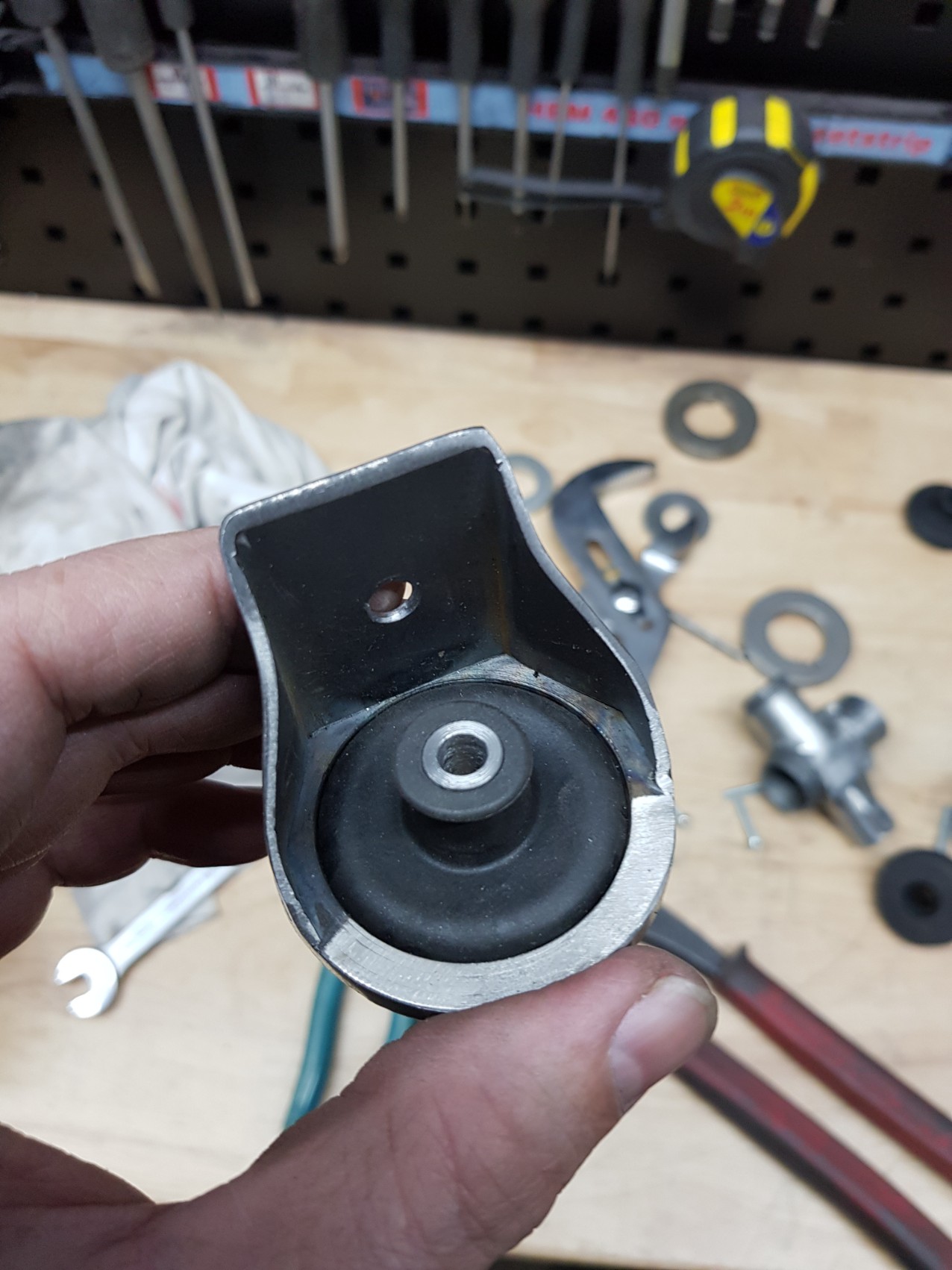 Start making spacer for bowl.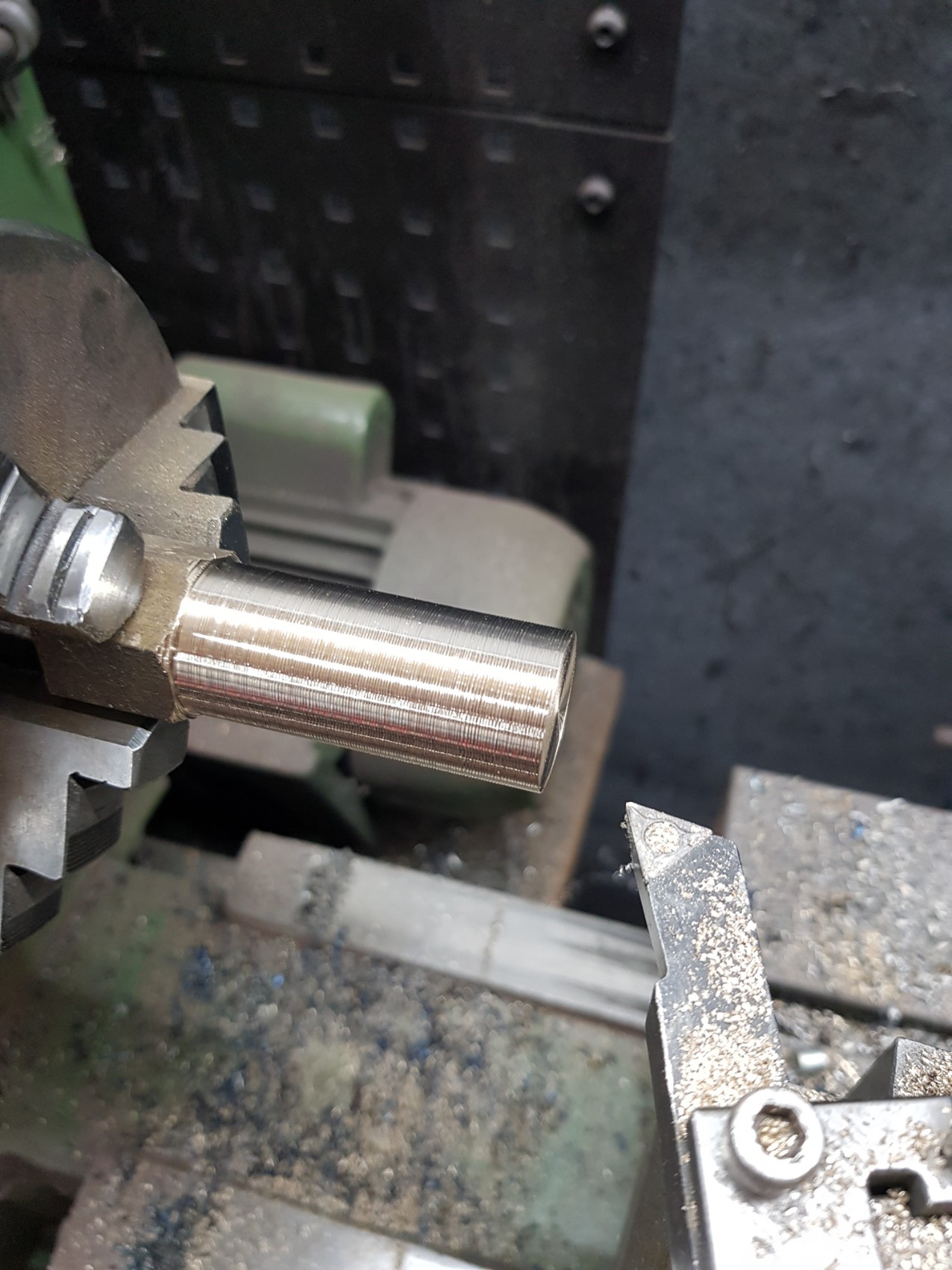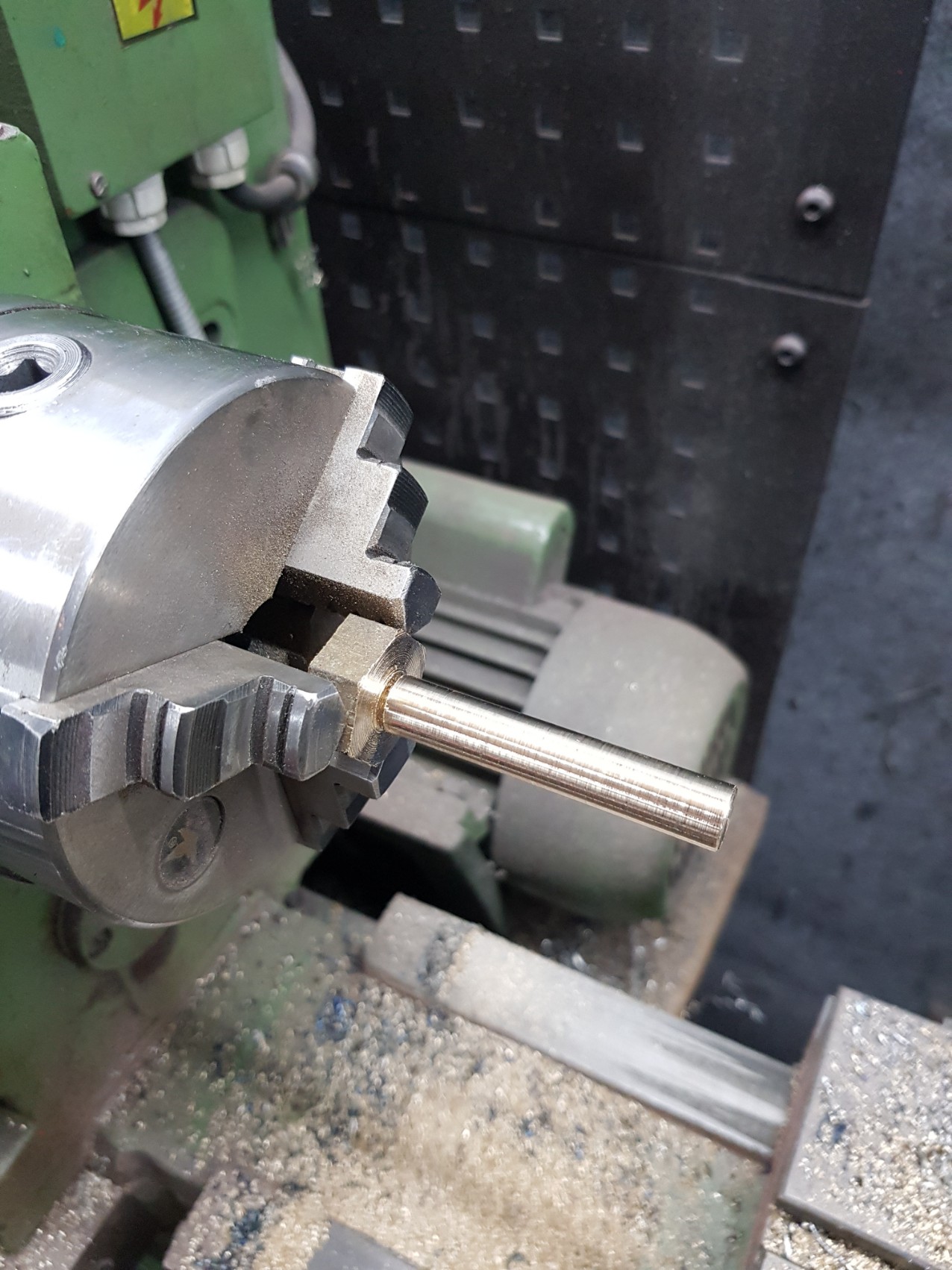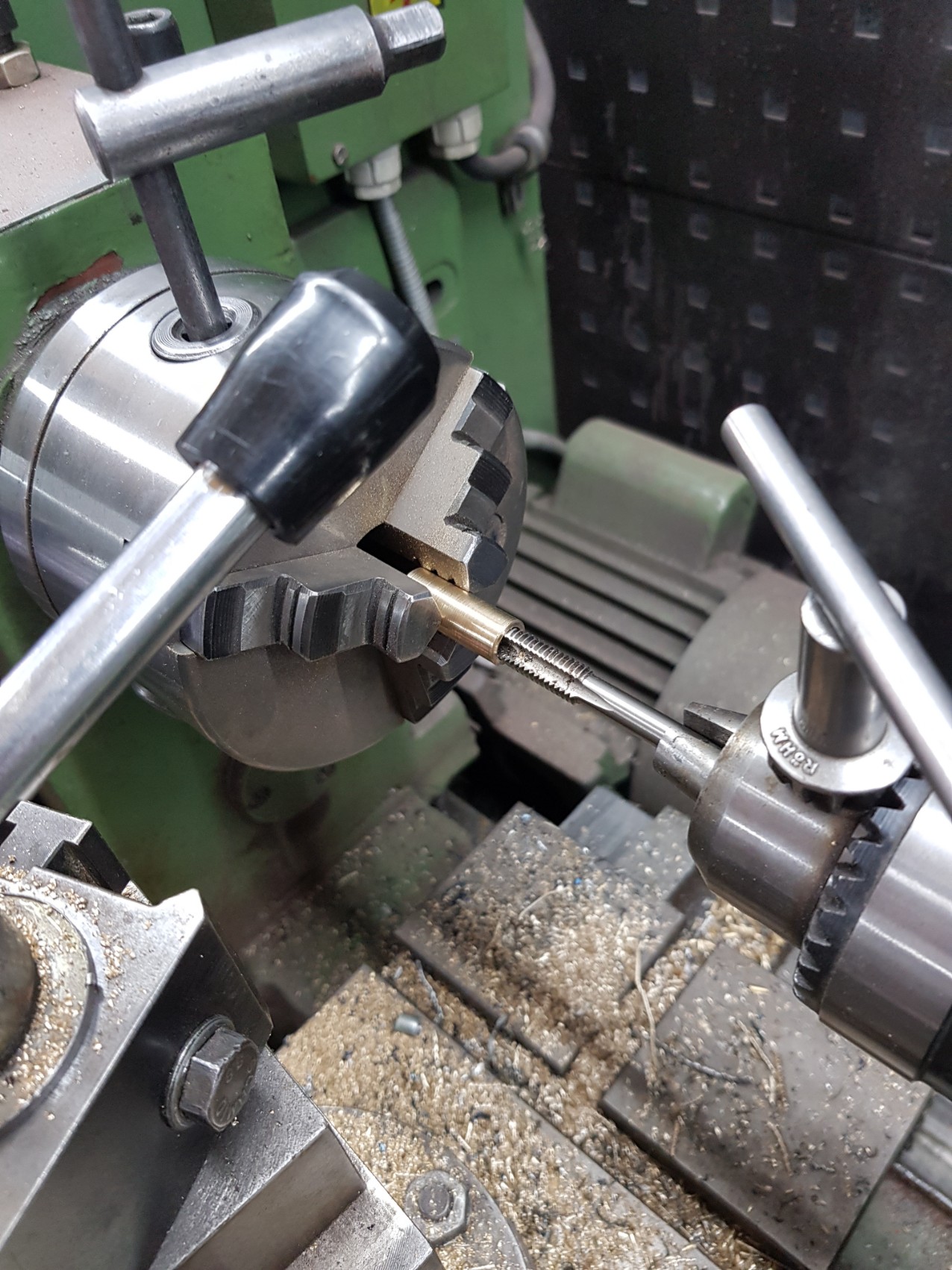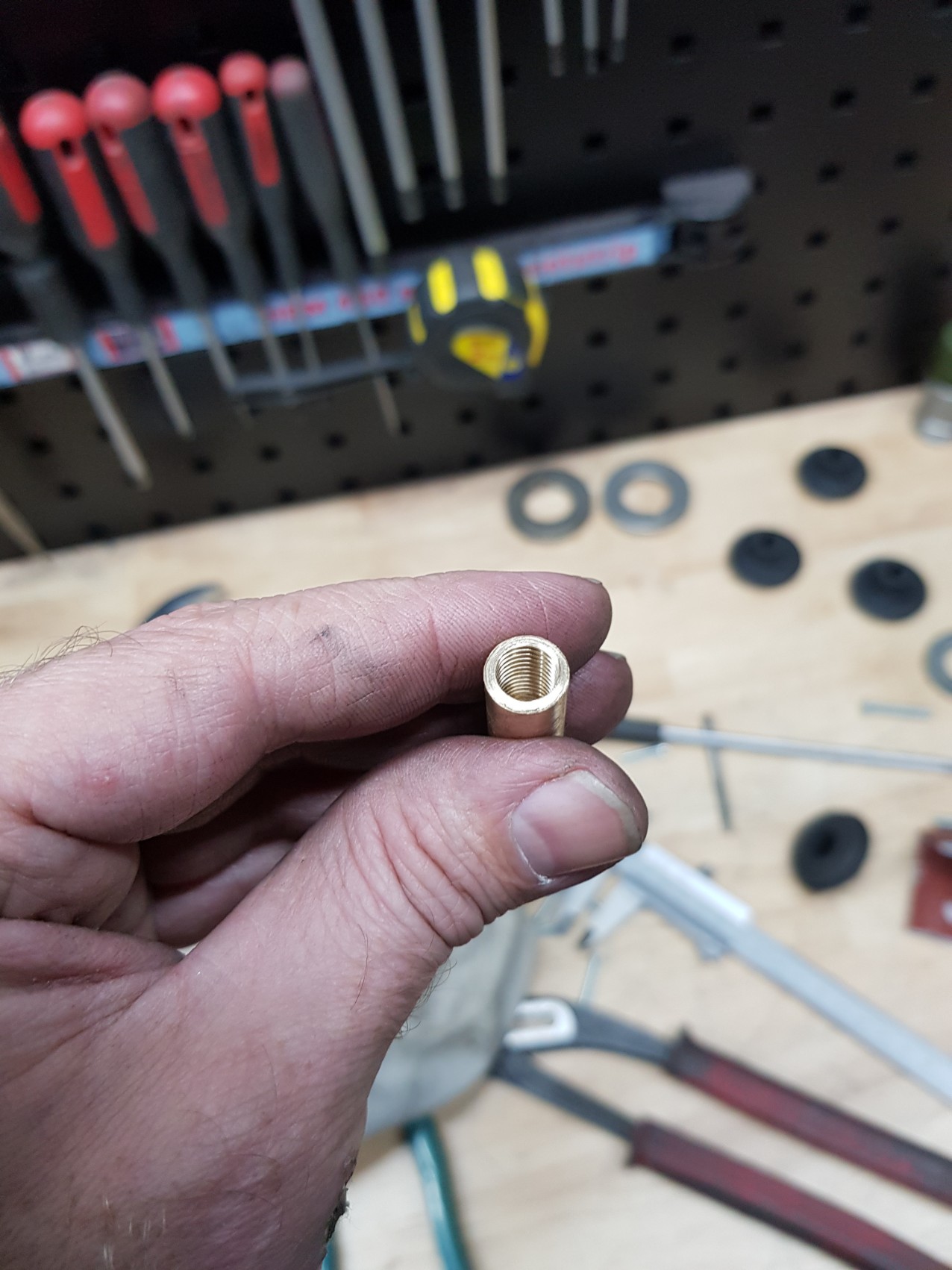 Changing original Dellorto bold.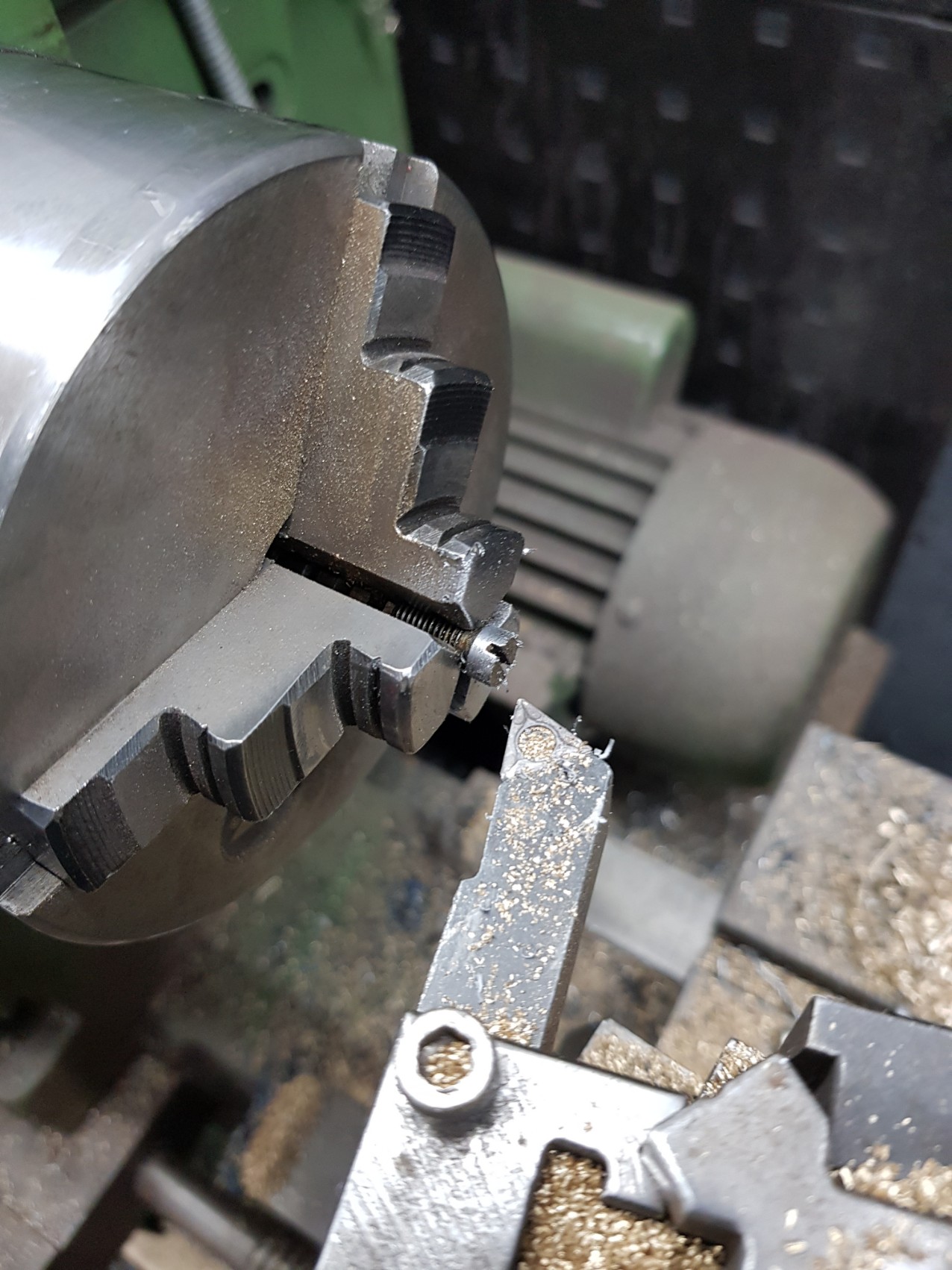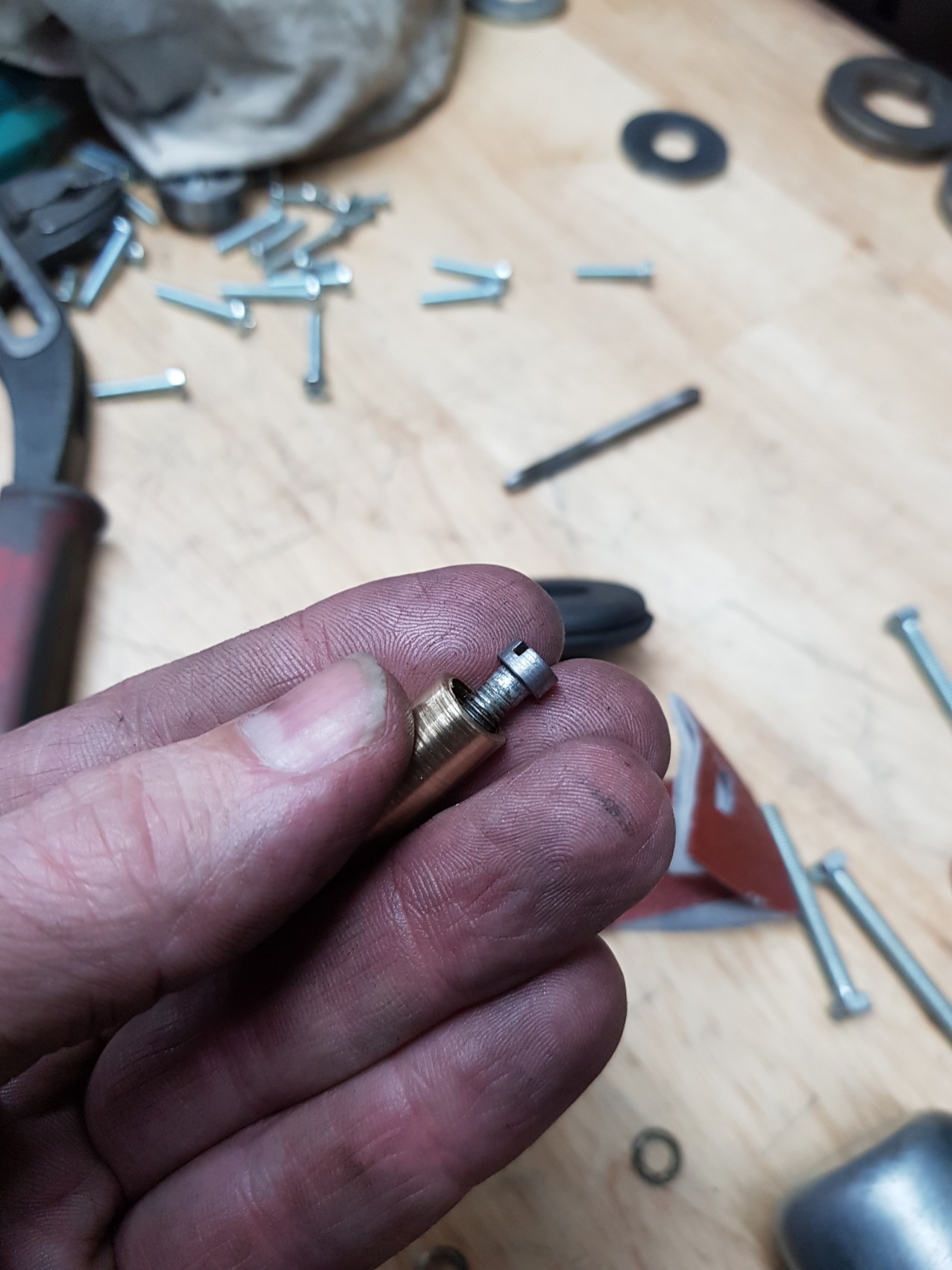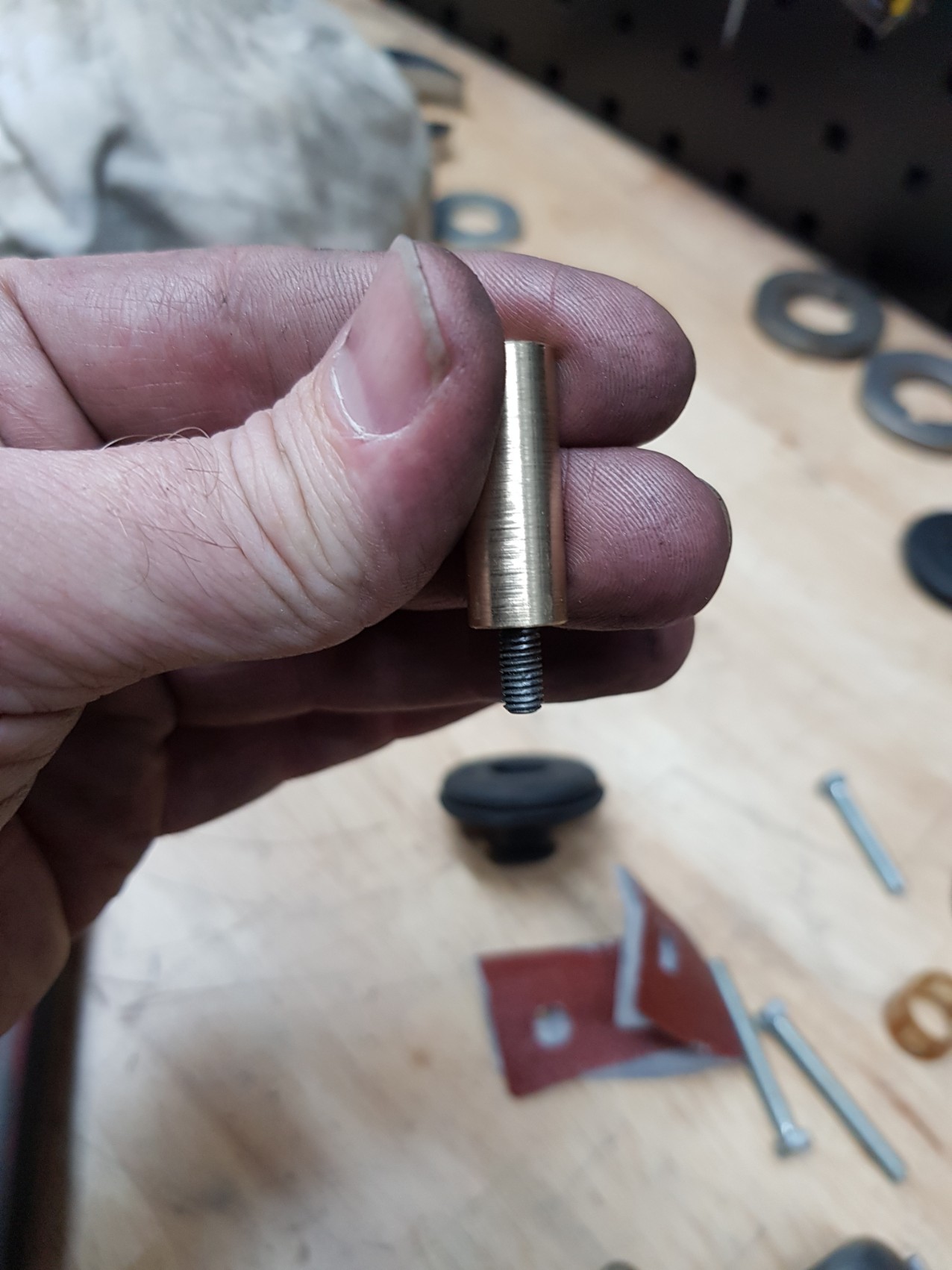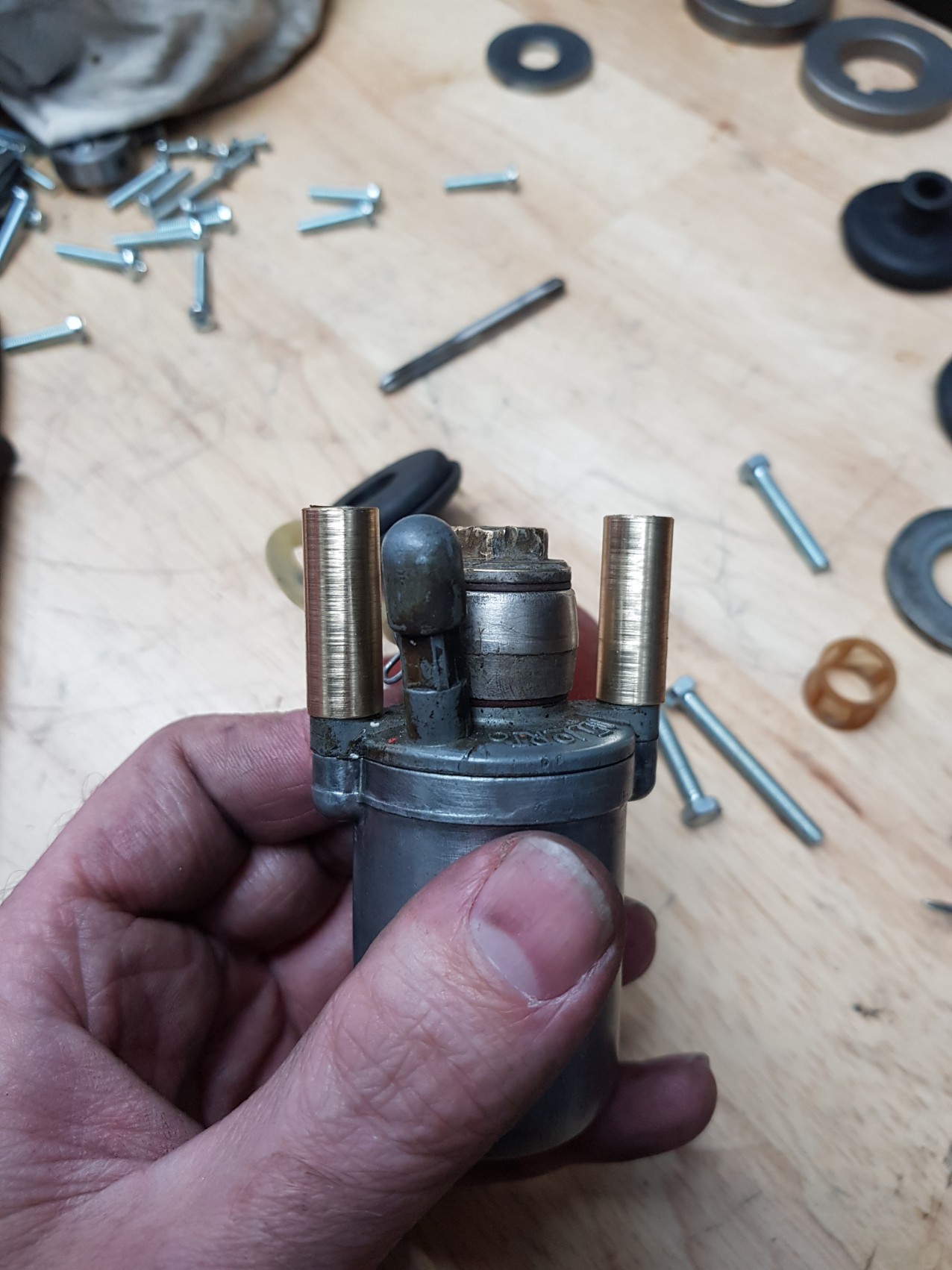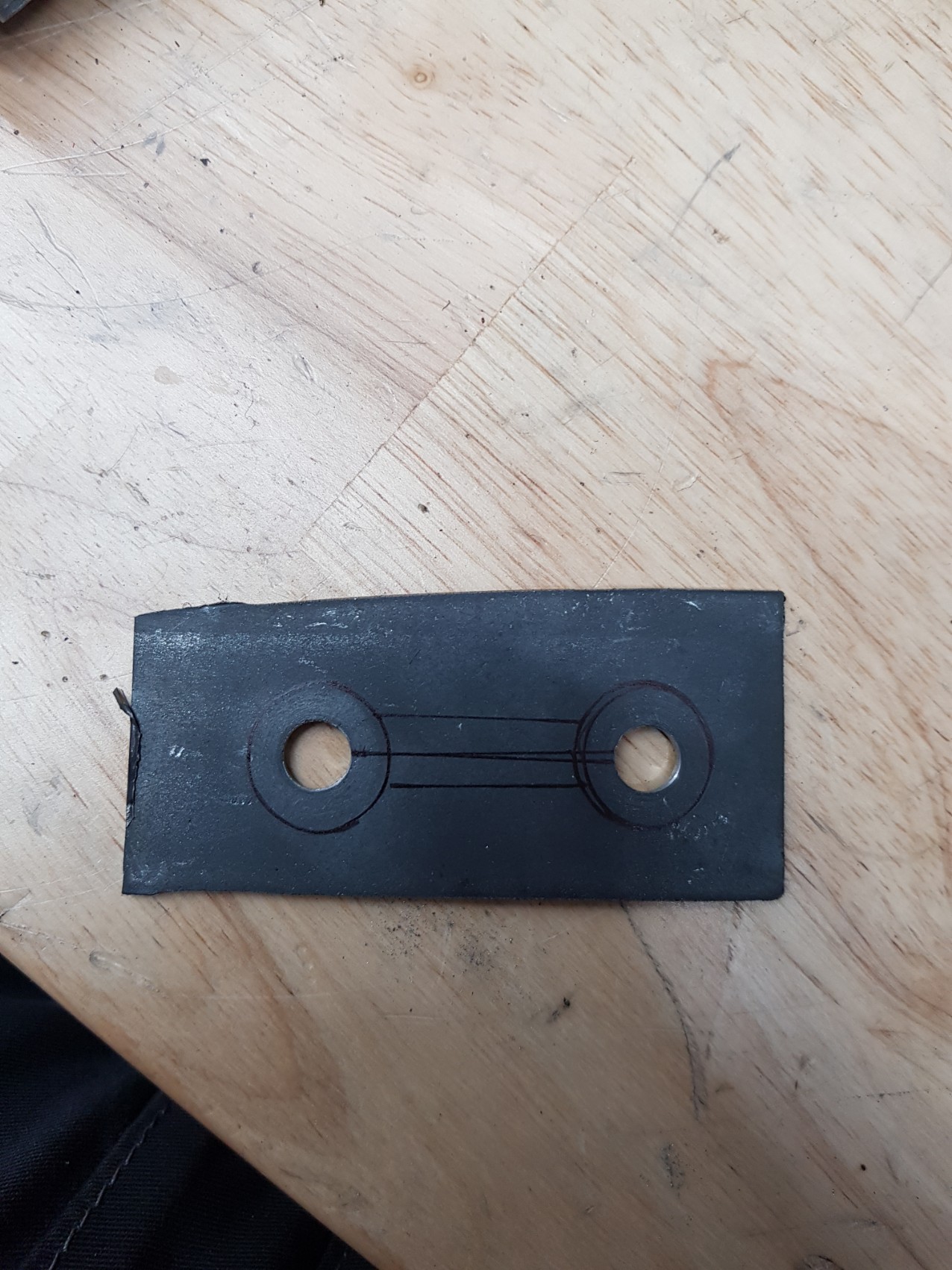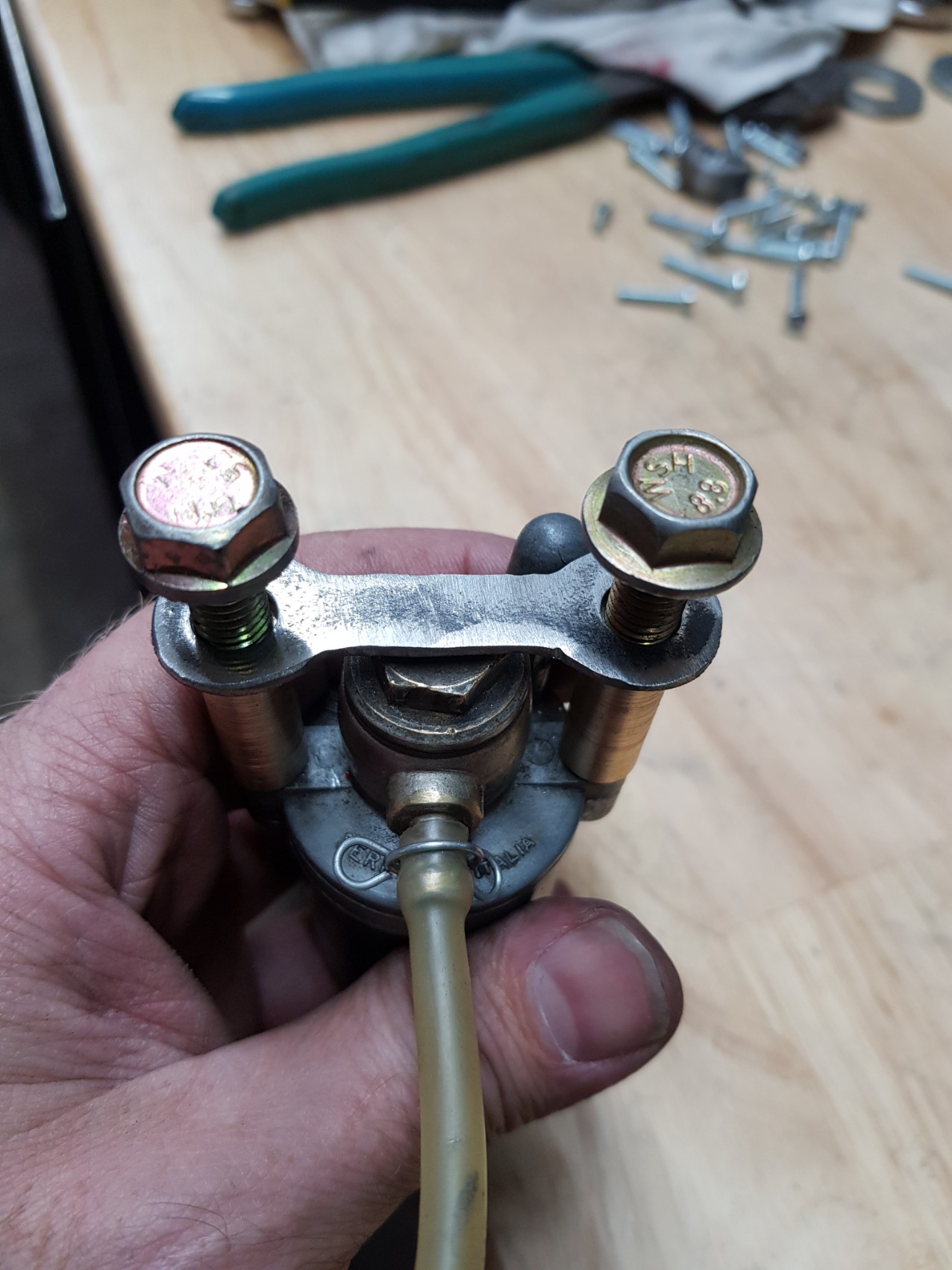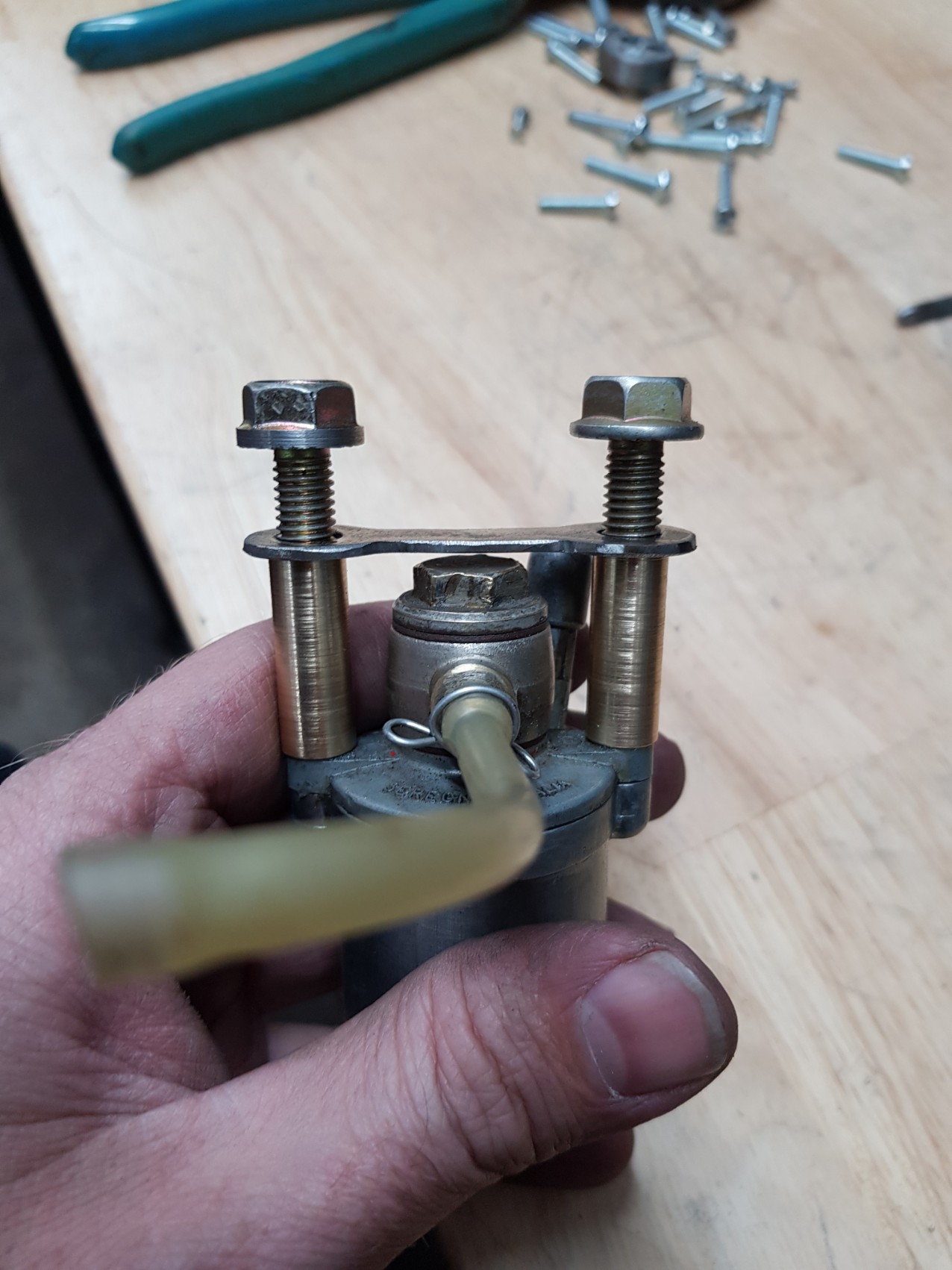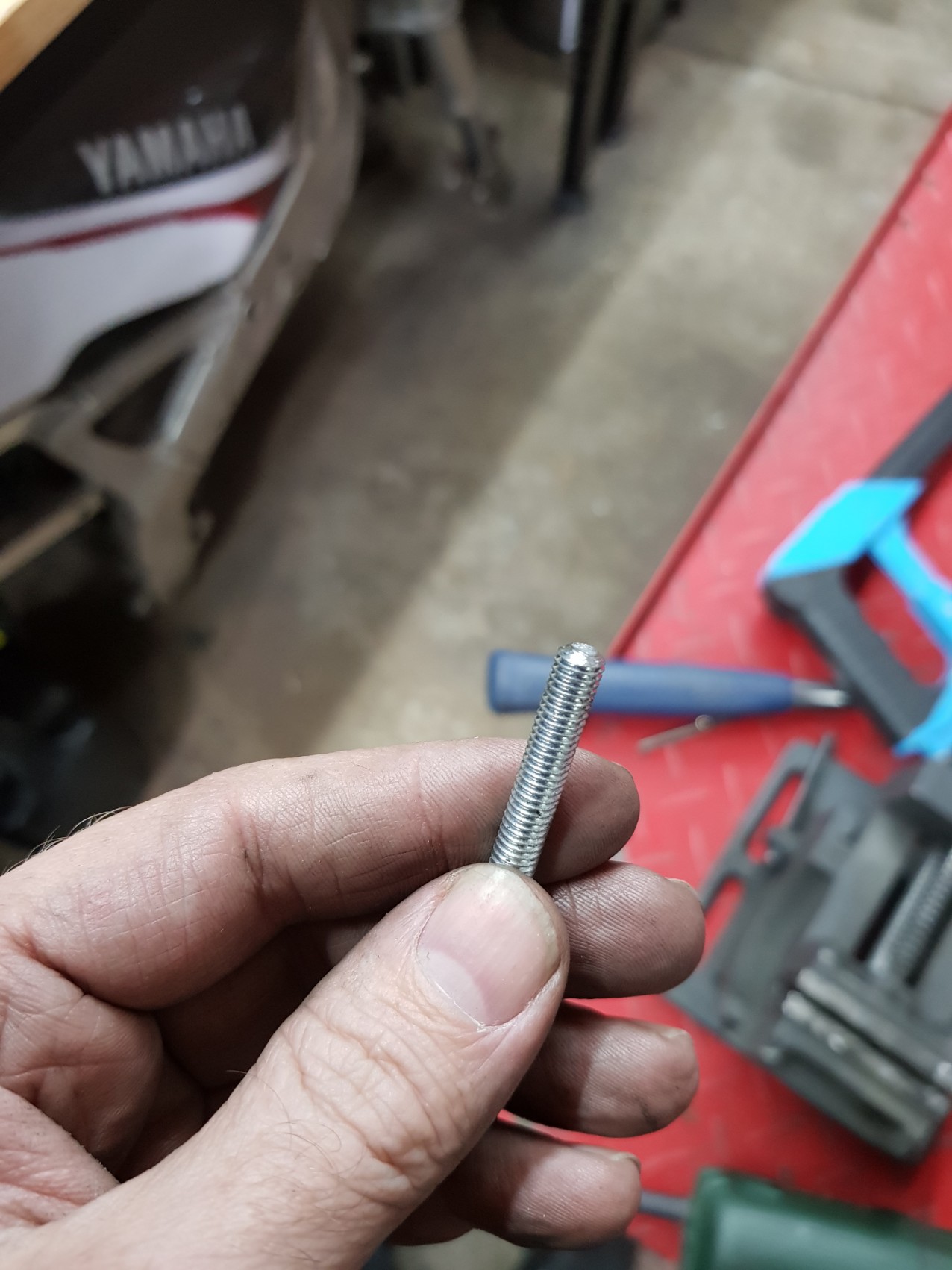 Welding it to the bracket.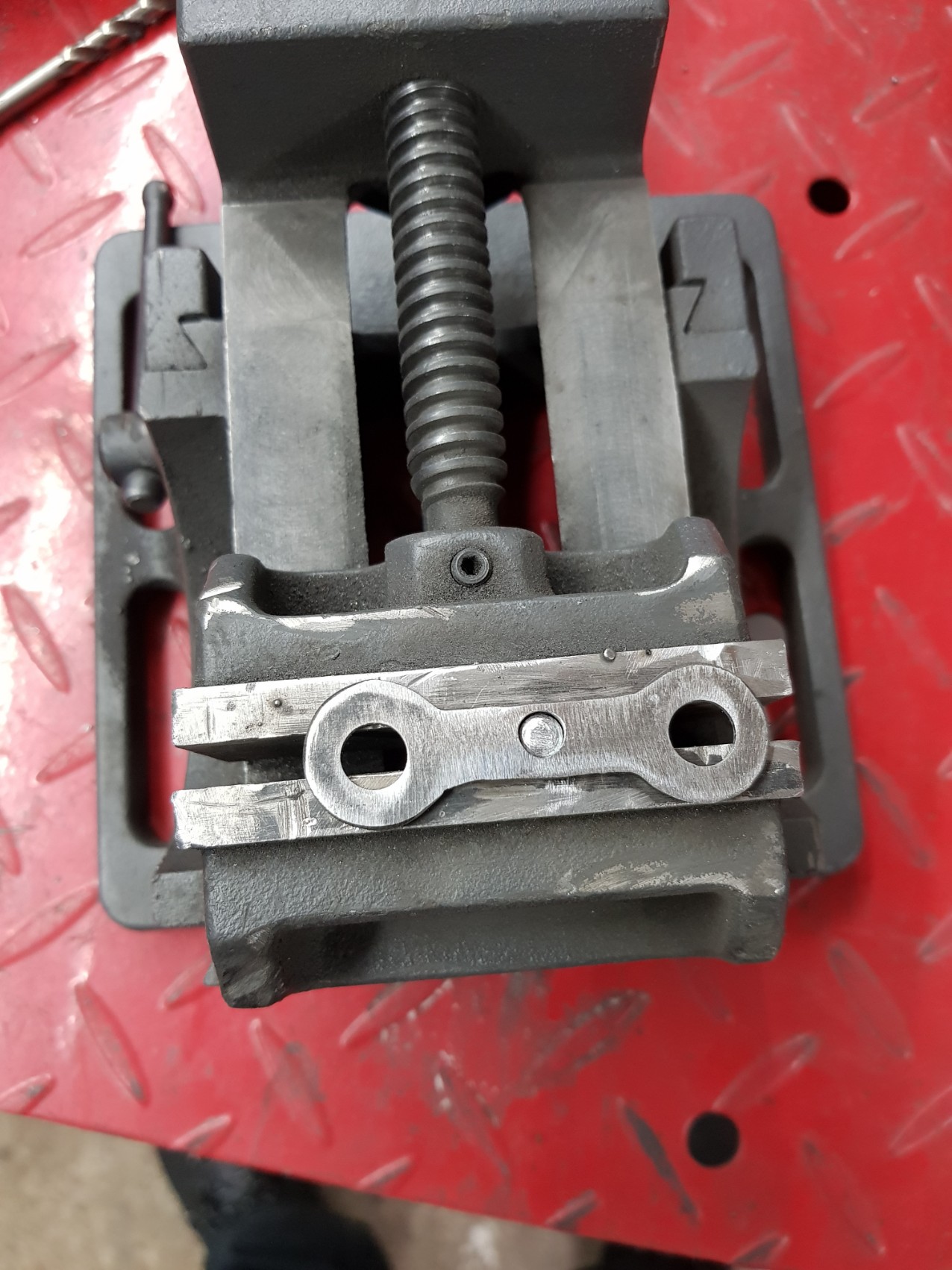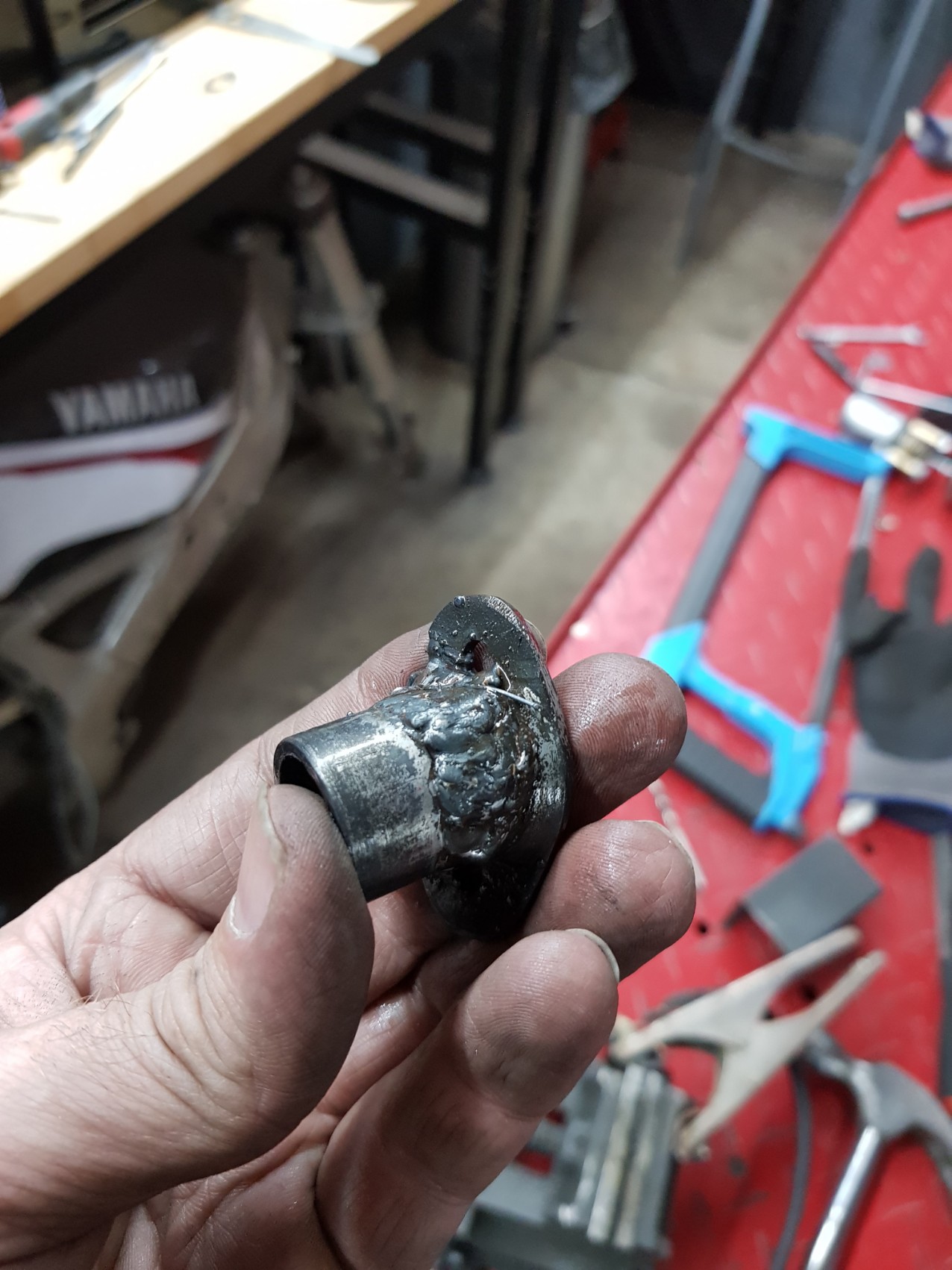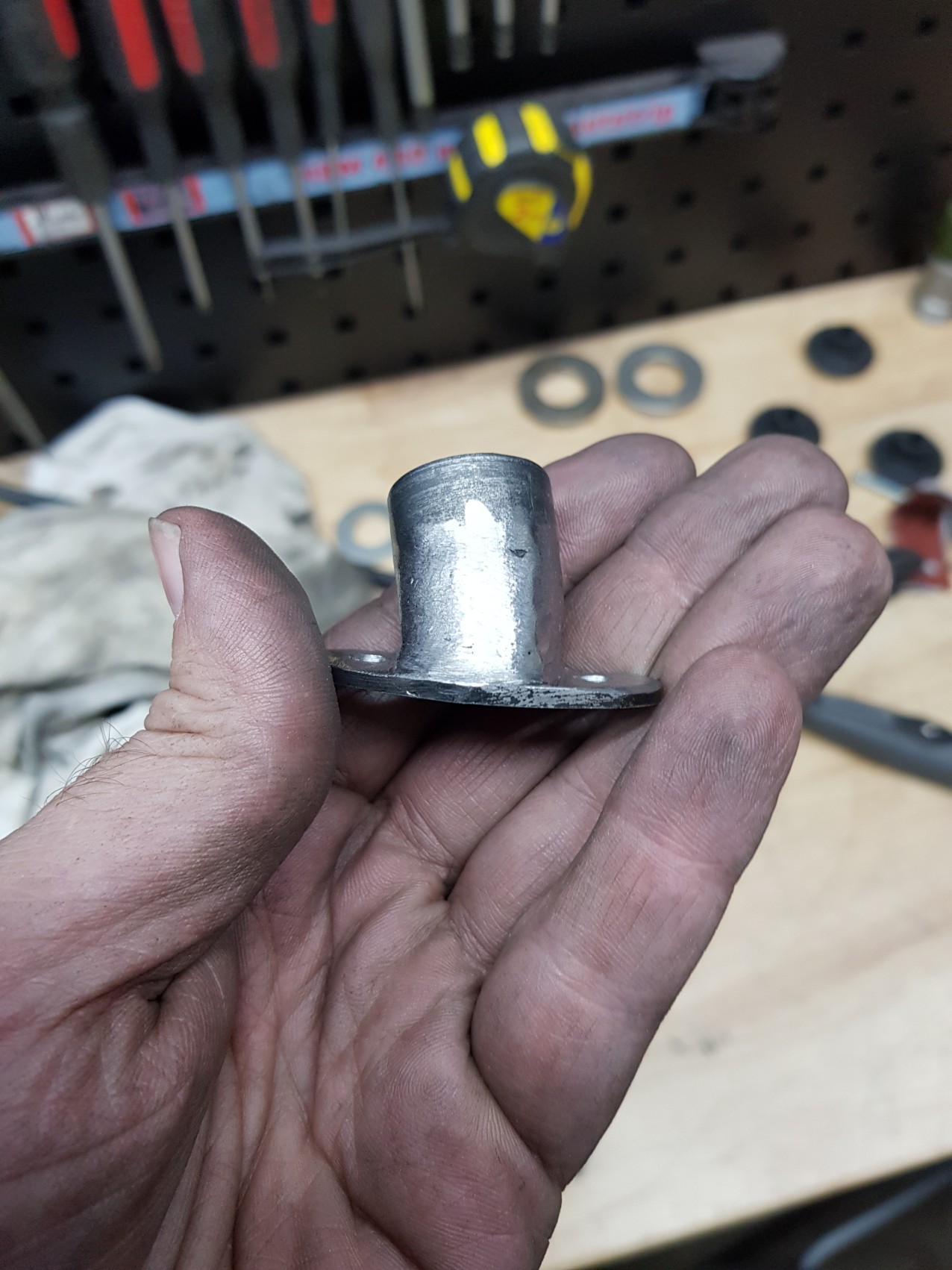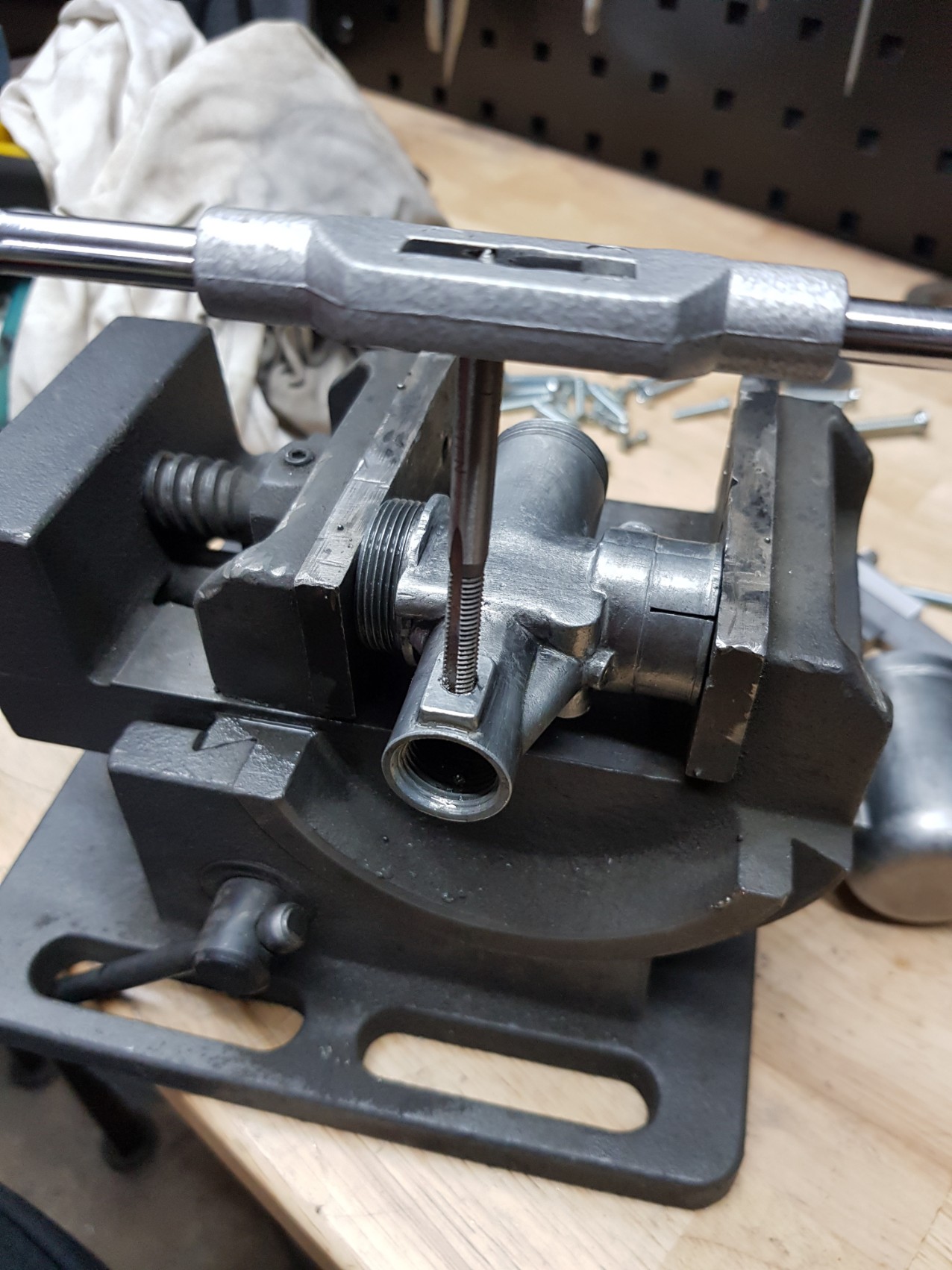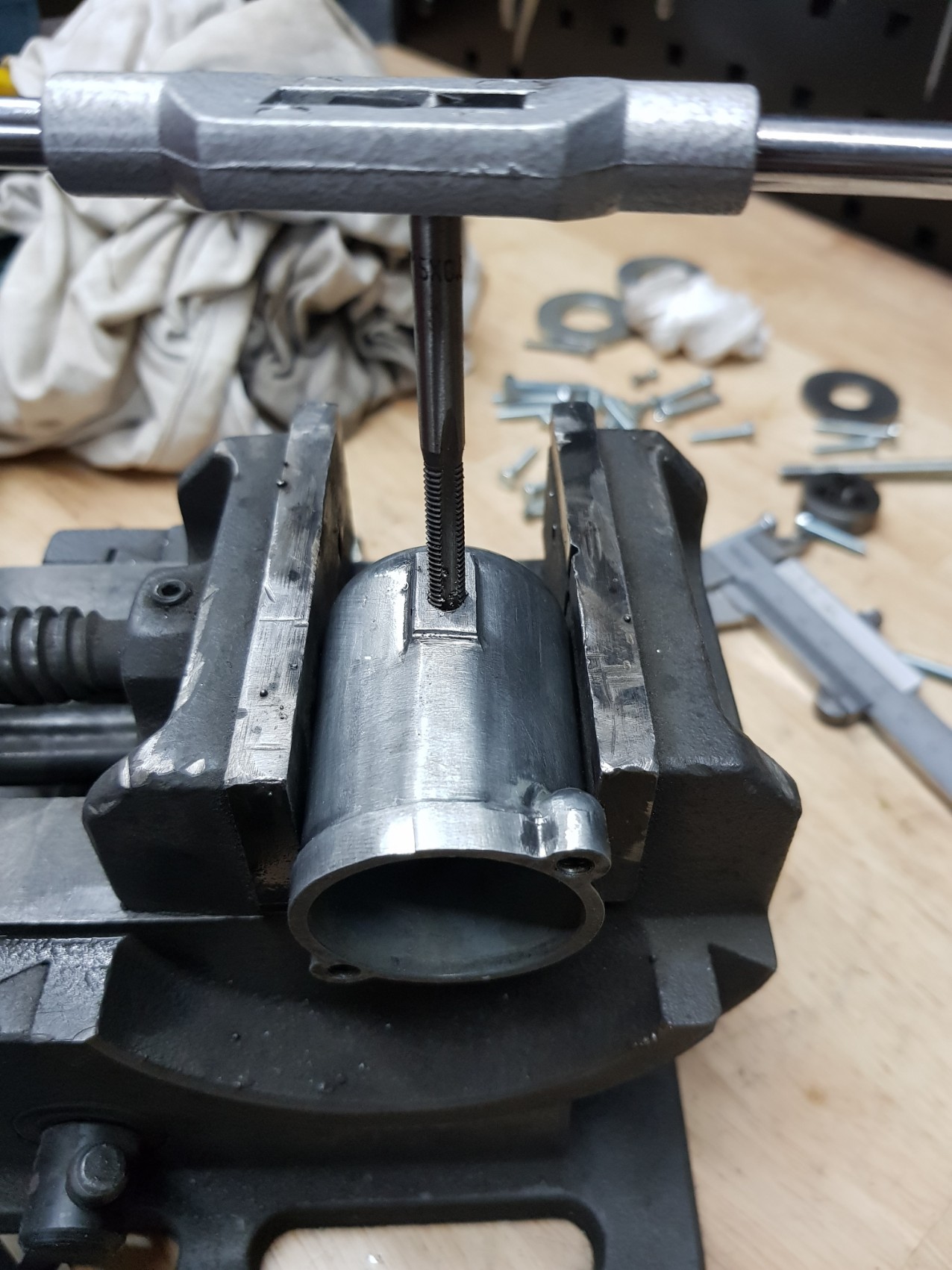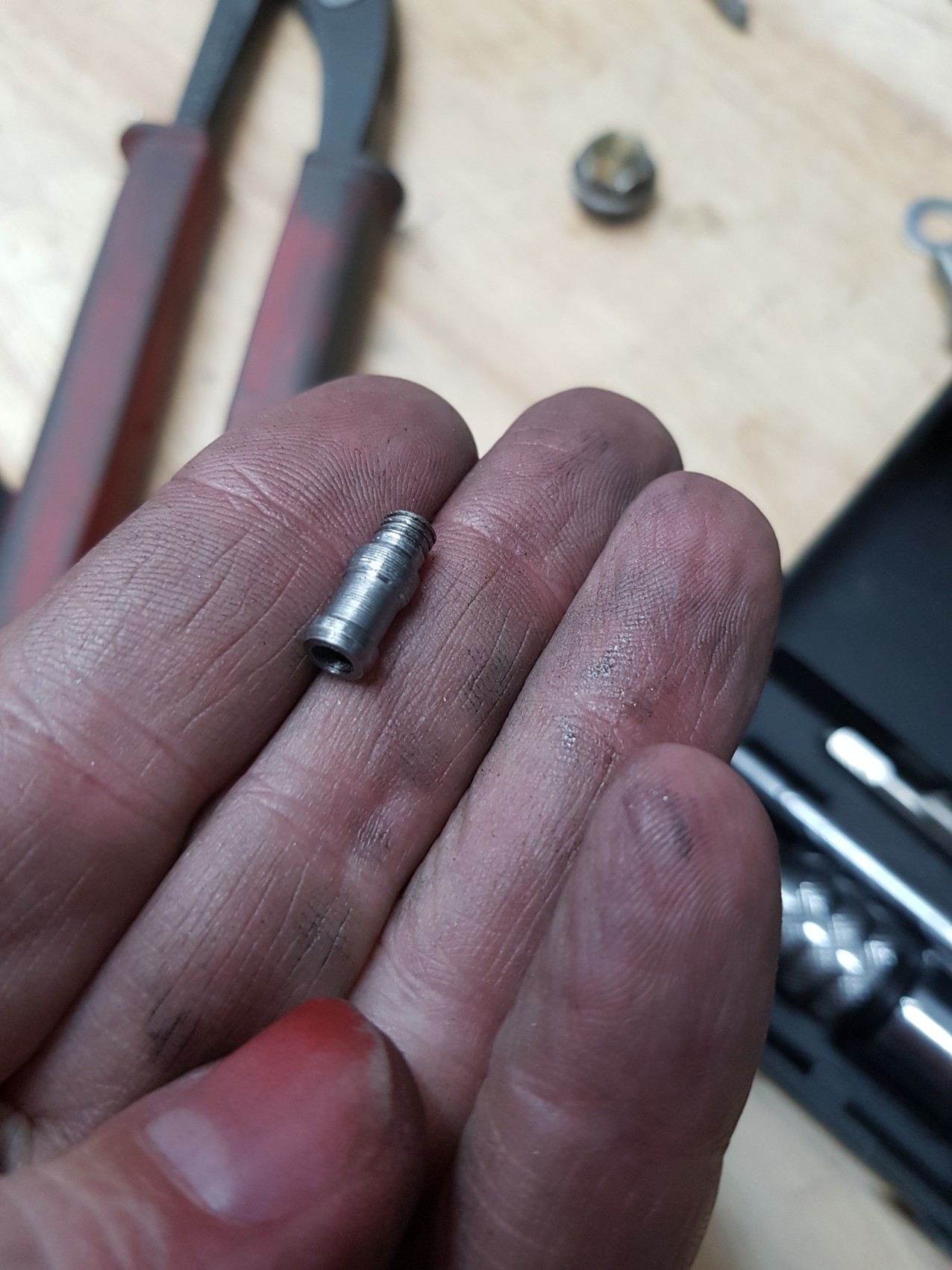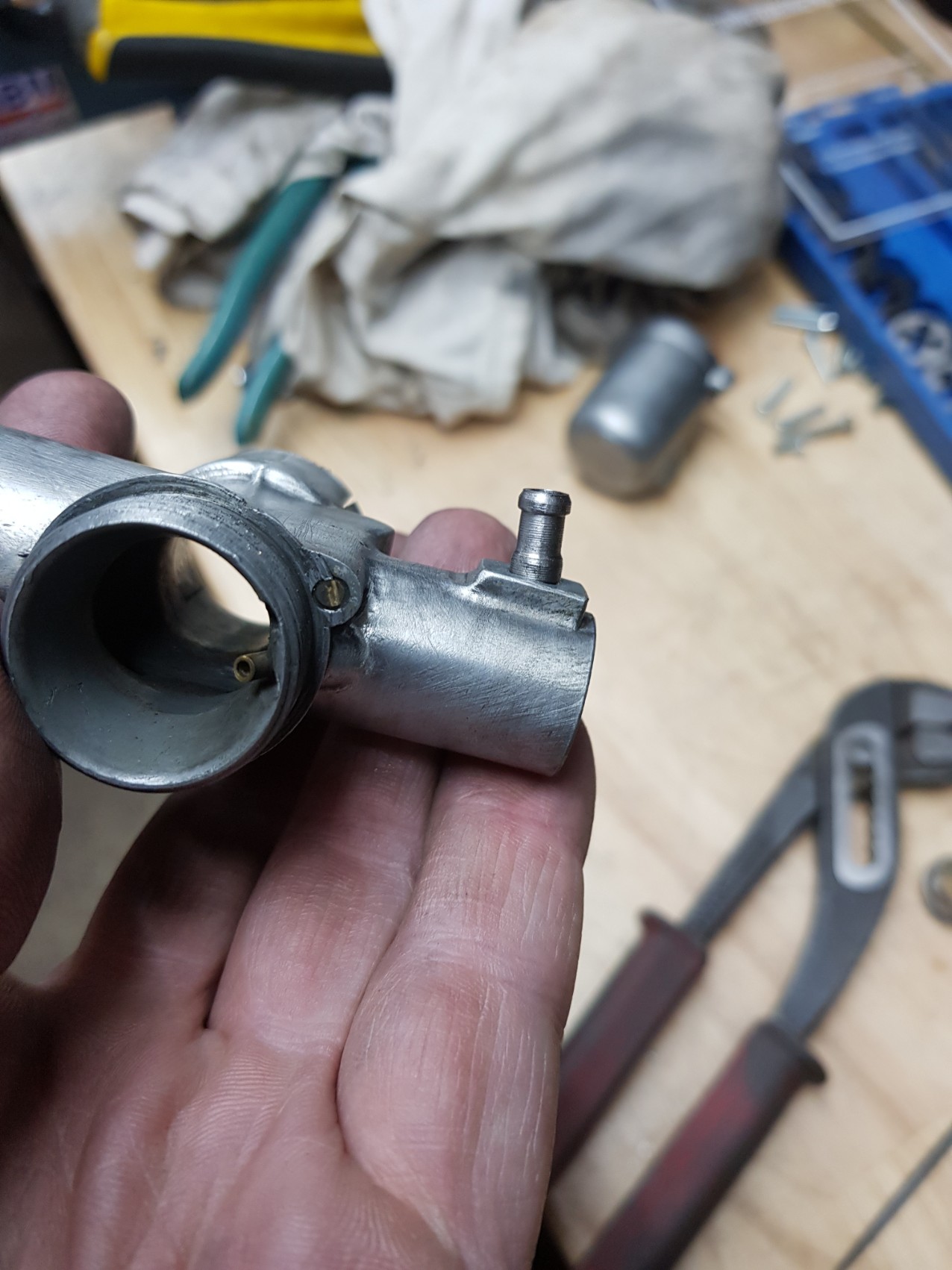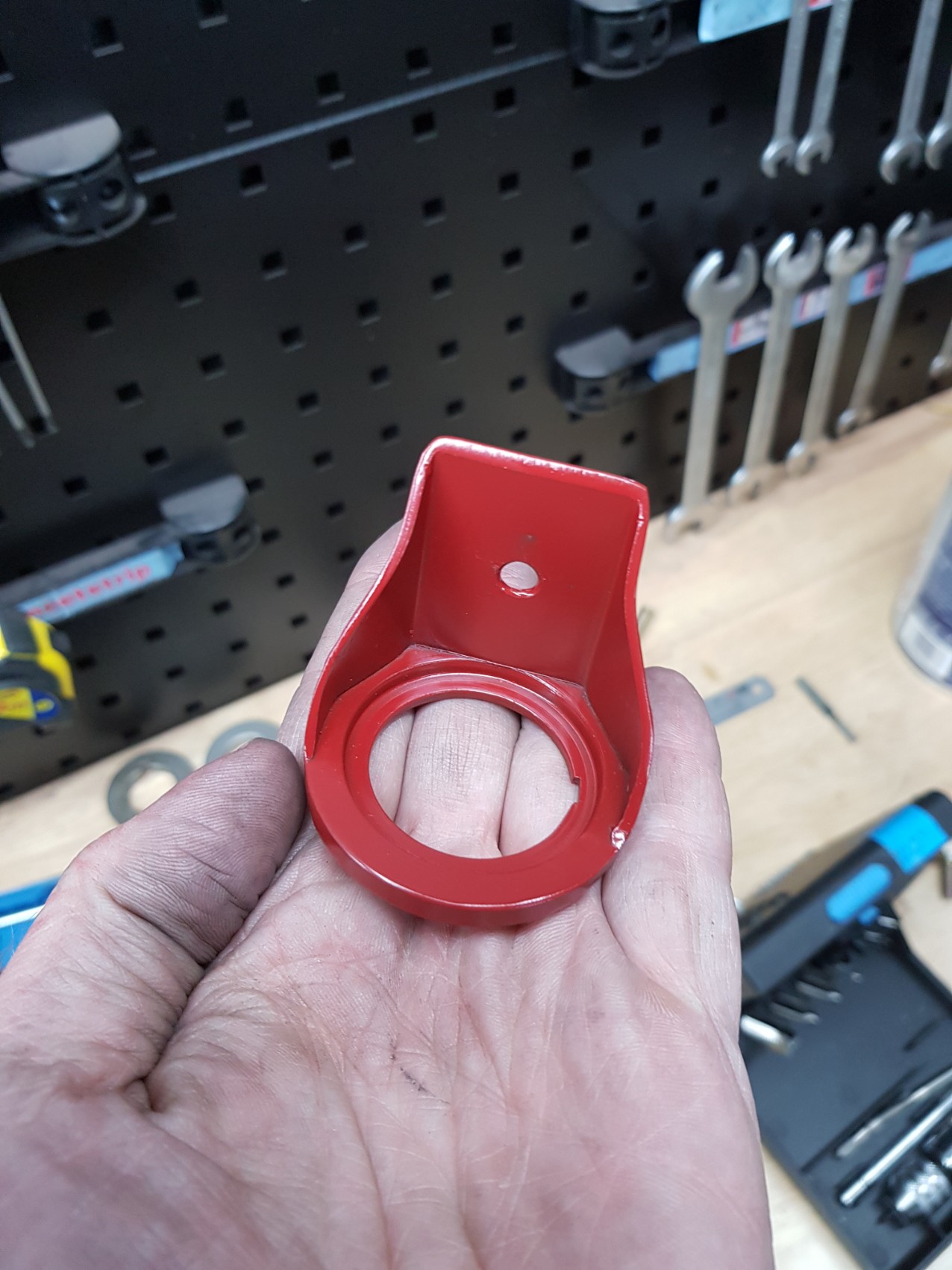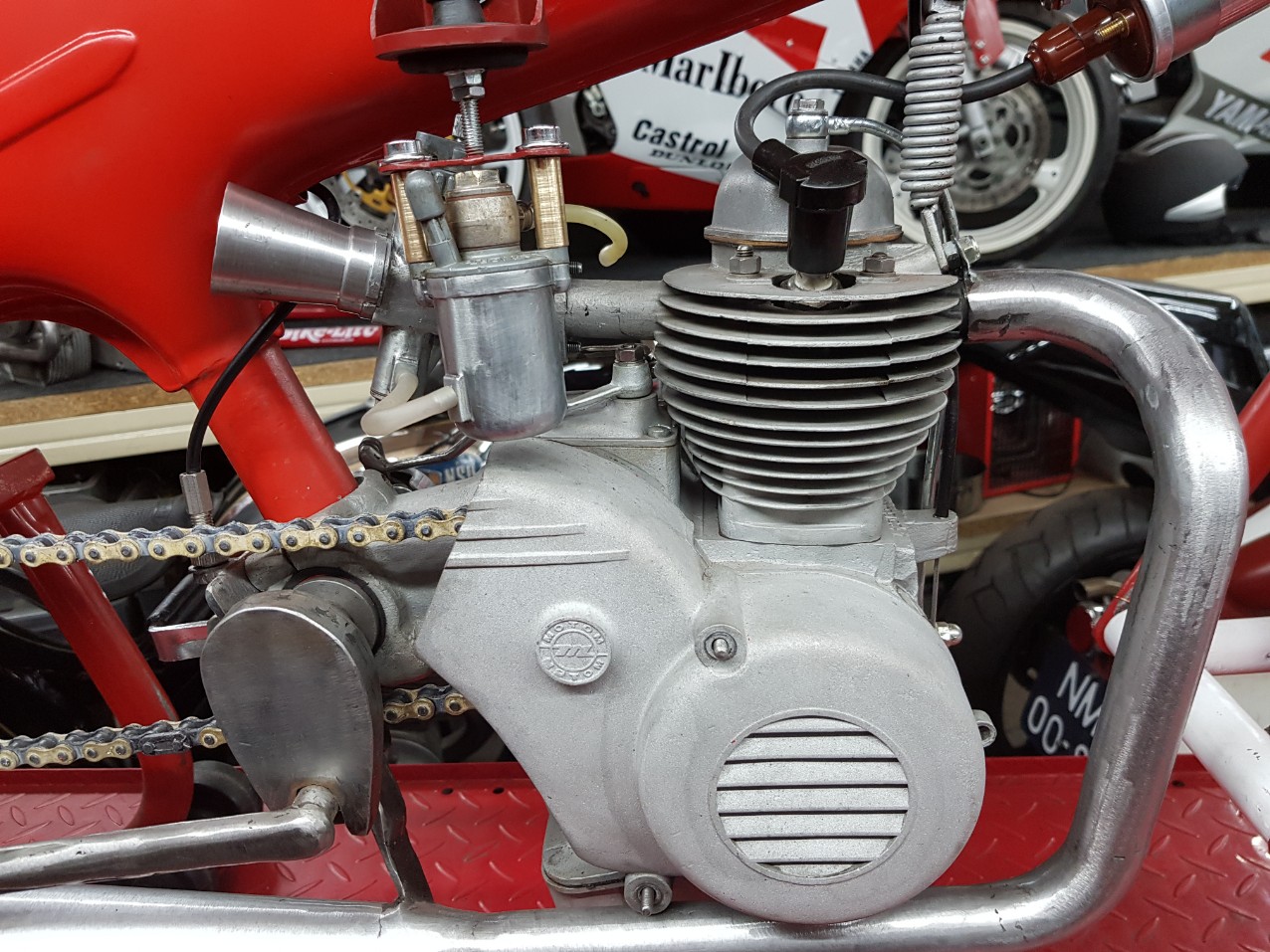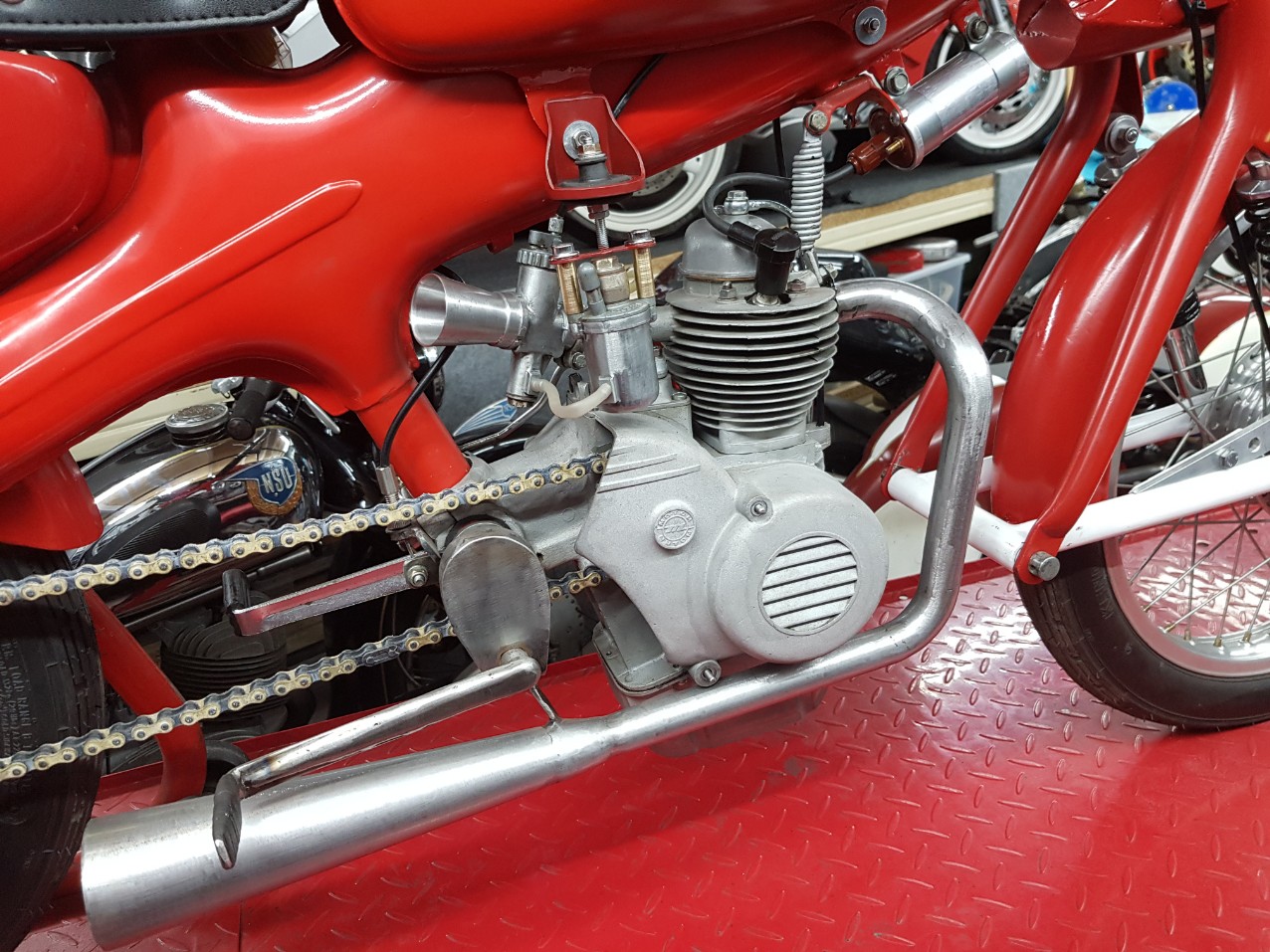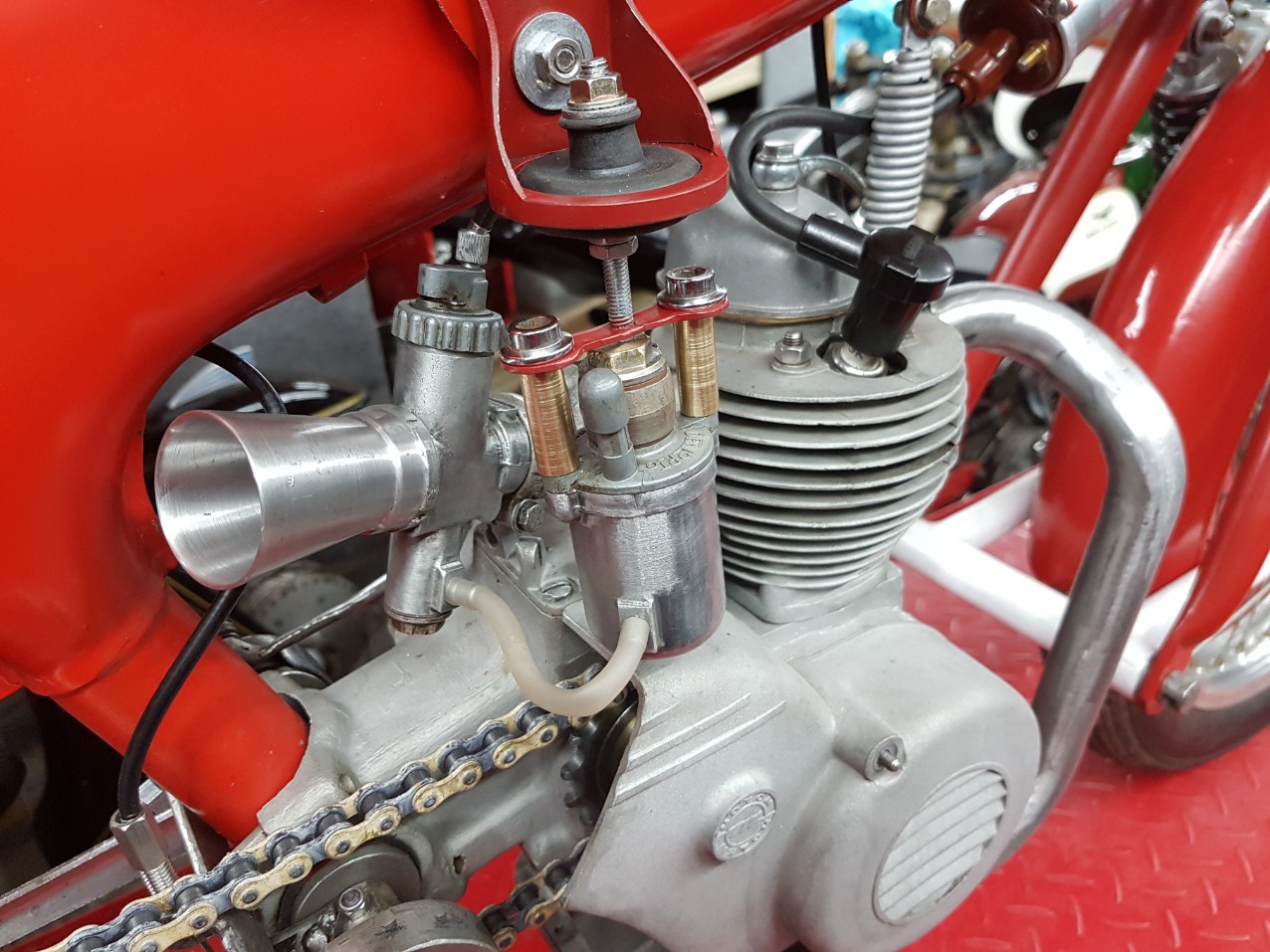 Looking right in the carb.