A big challenge is constructing the rear brake pedal. On its self the pedal is just a bent peach off metal so that will not be the problem. But the idea was to make it mare equally to the gear shift side so you have two pedals at the same height en length.
Got started, but I'm not happy with the results......
Flatten it for the center hole.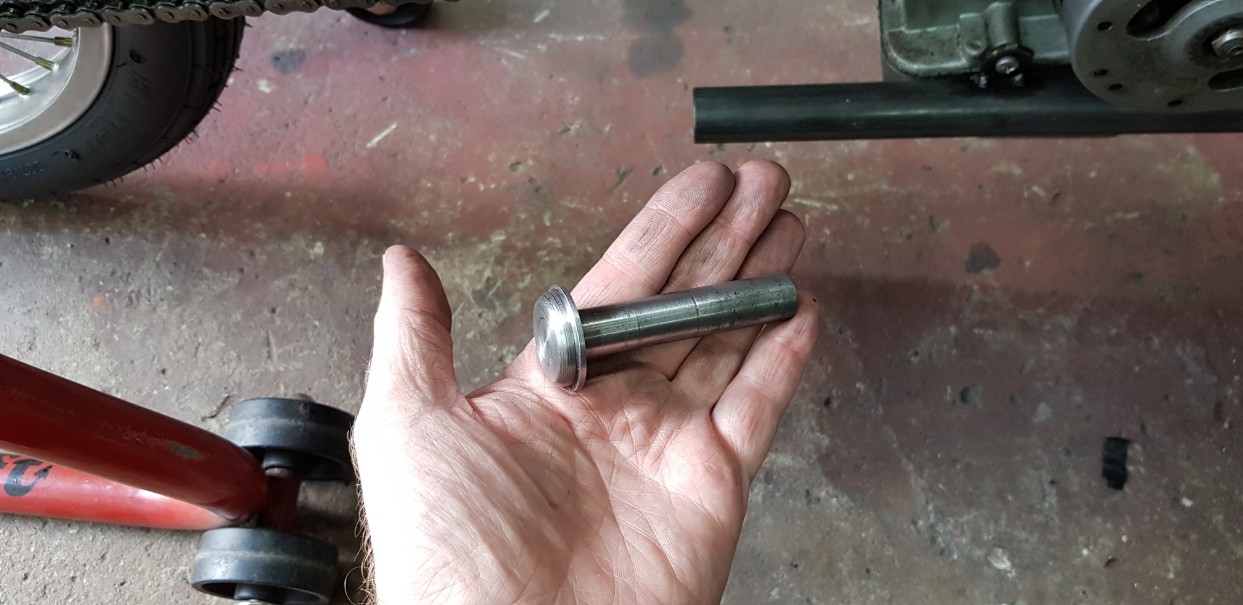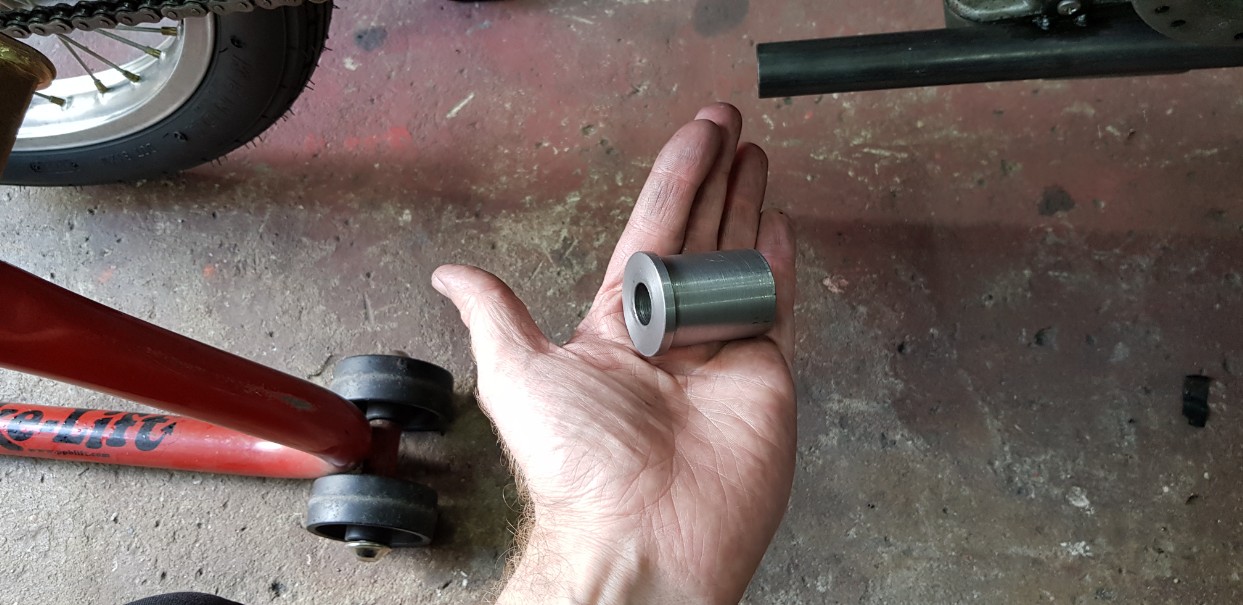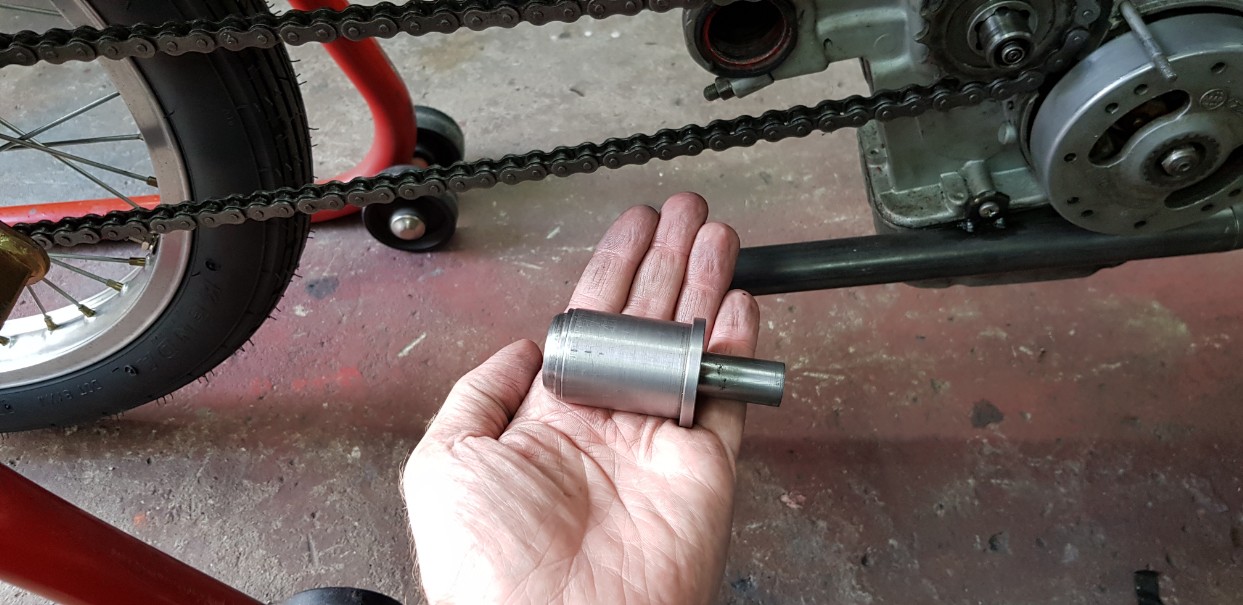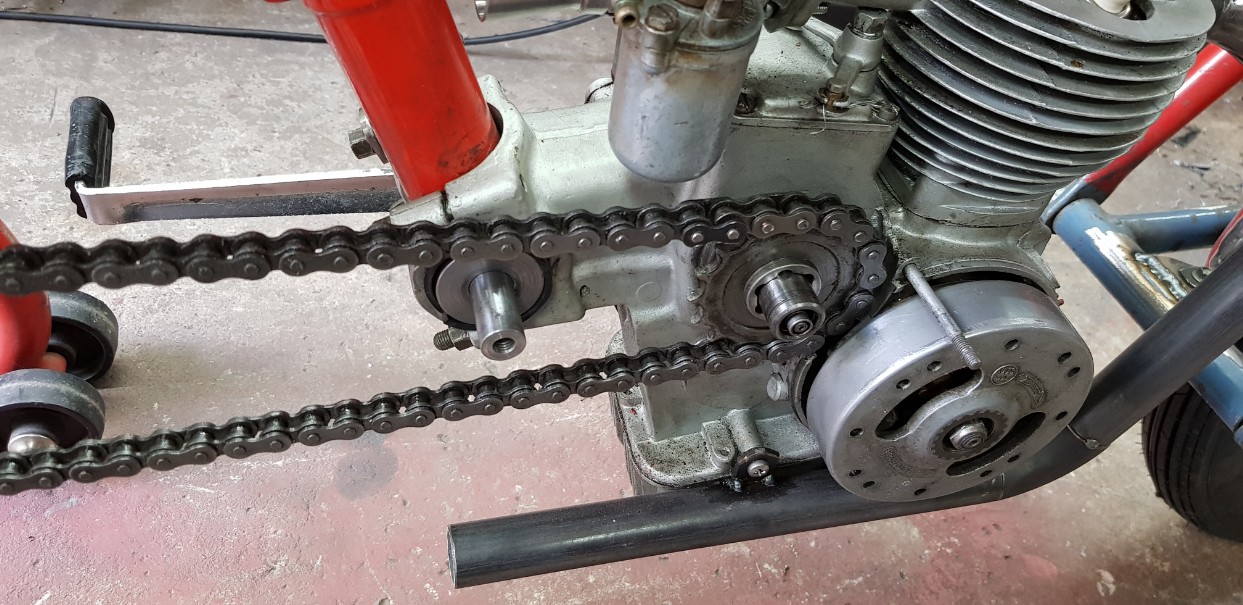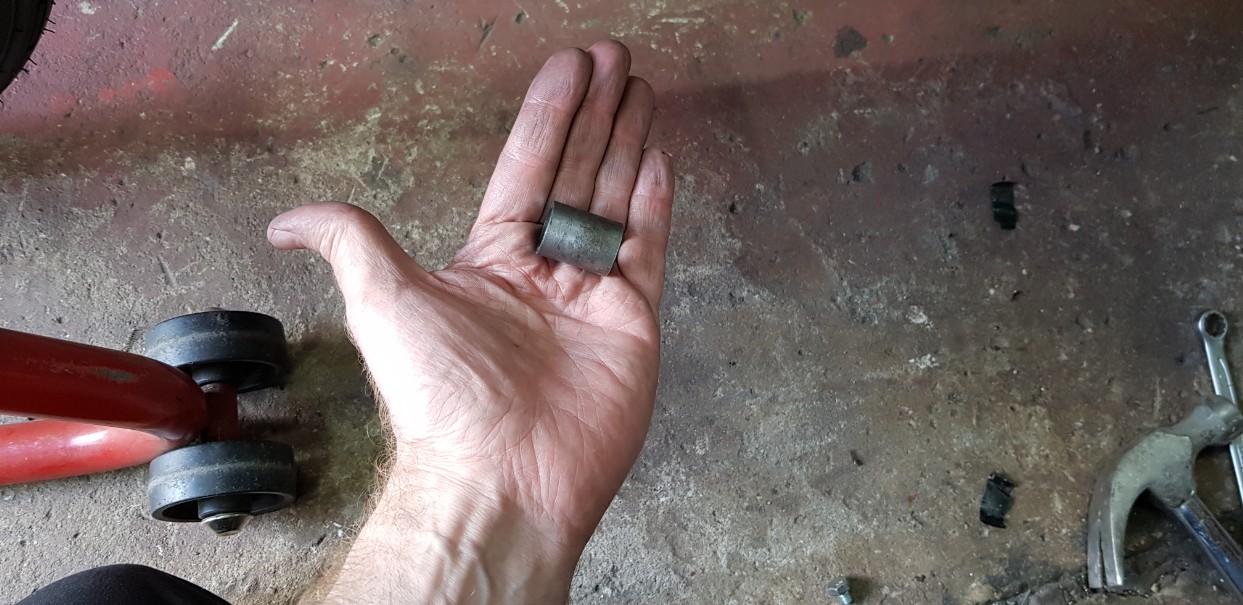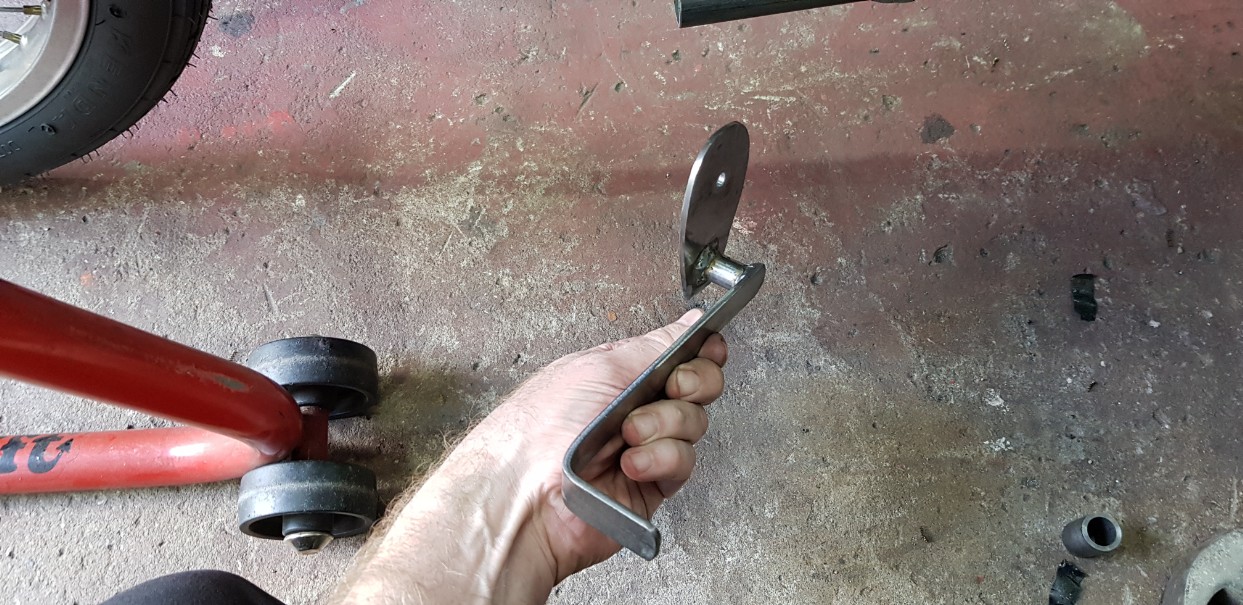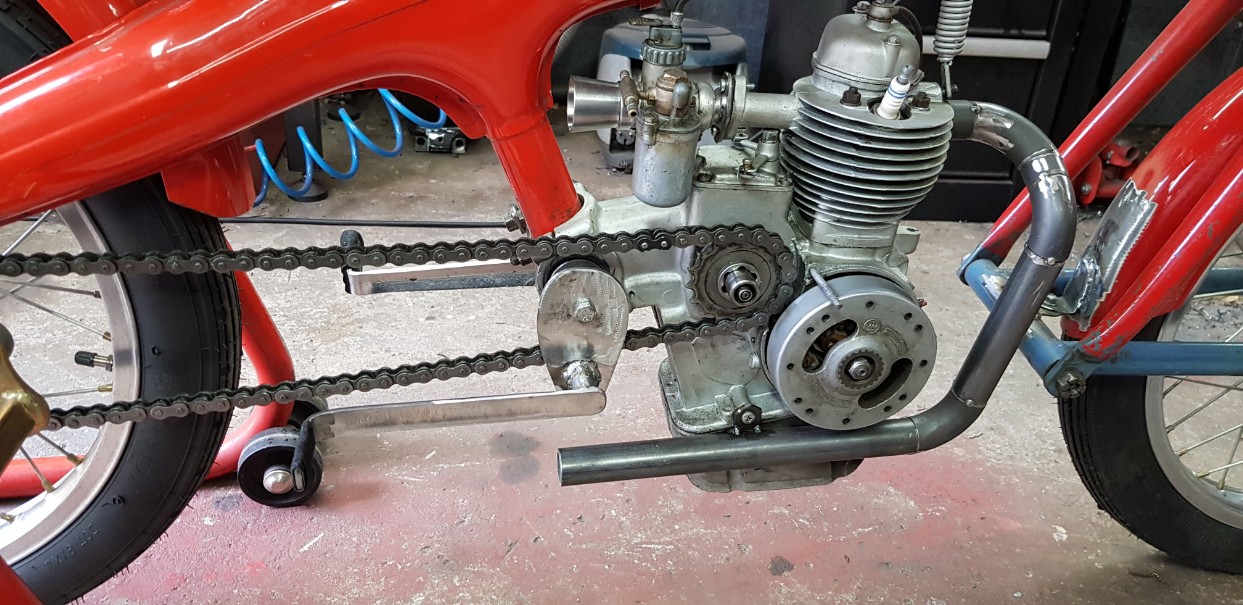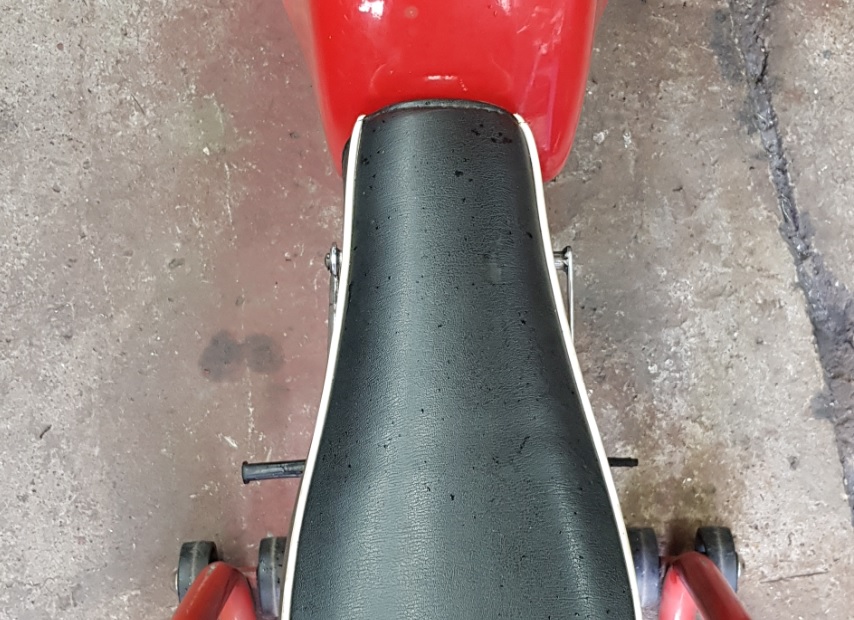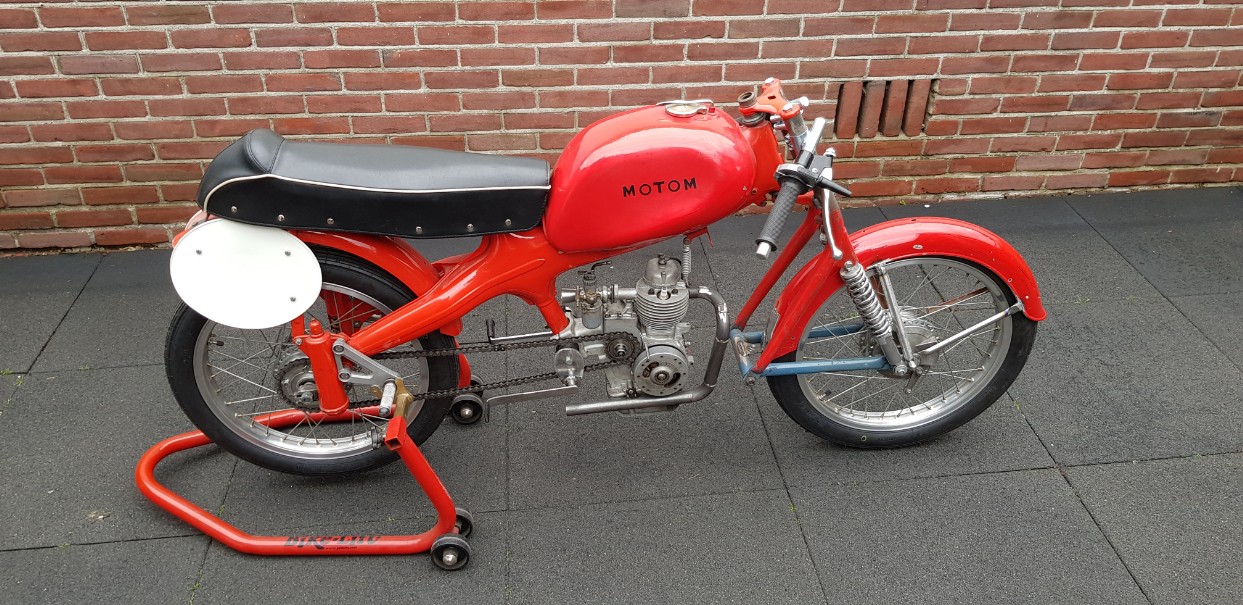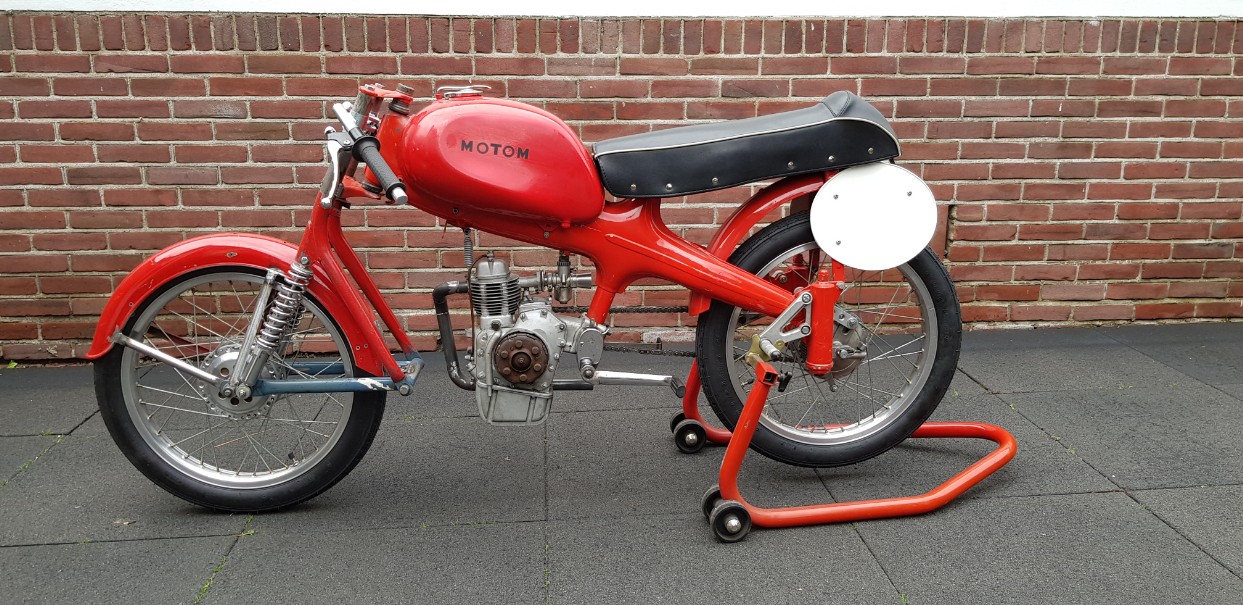 That one is looking good.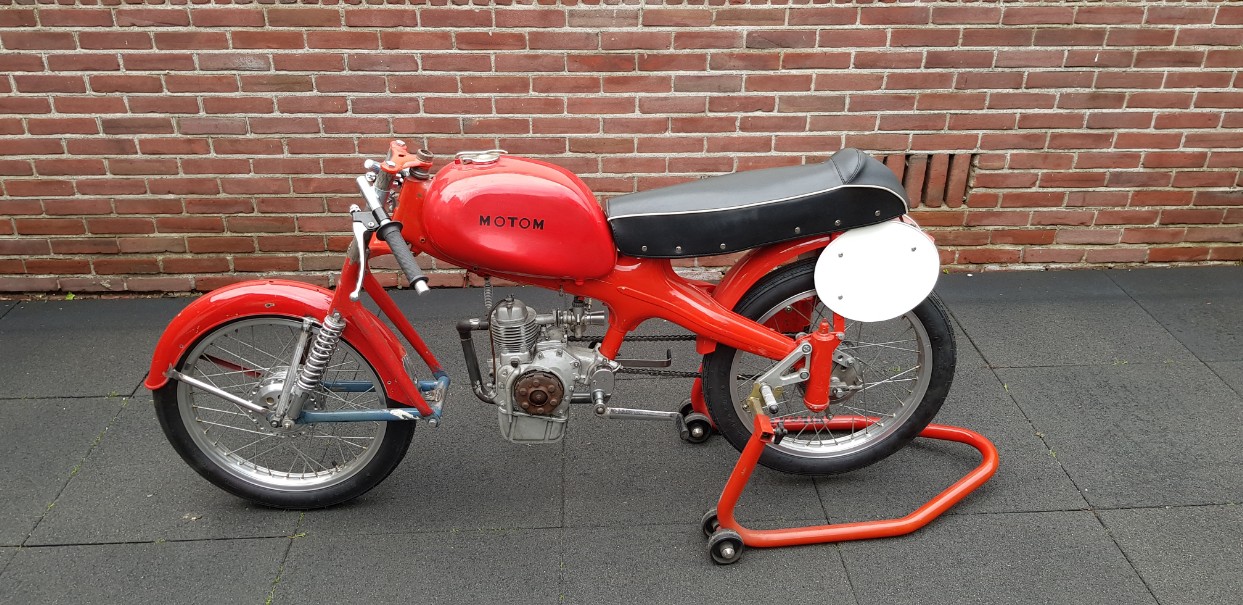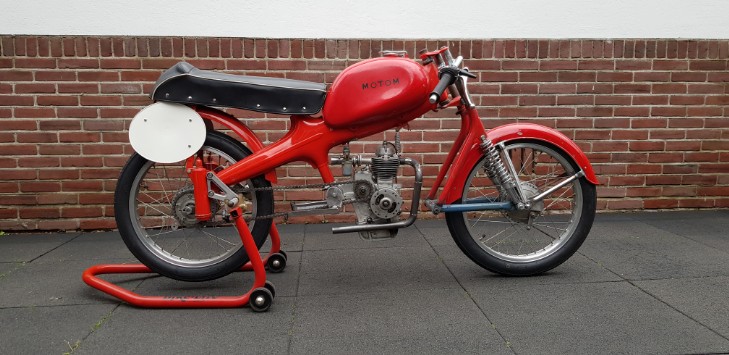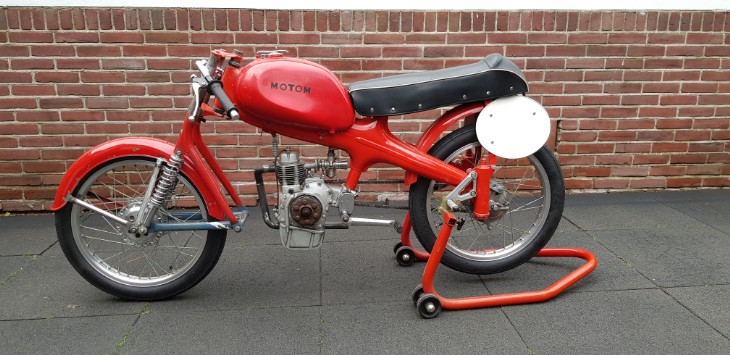 Update: 13-06-20
Had today a bid time to see if I could make the rear brake pedal a bid more Motom worthy.
It's still not ready, but I'm getting there.

Drawing the shape of a sheet metal plate.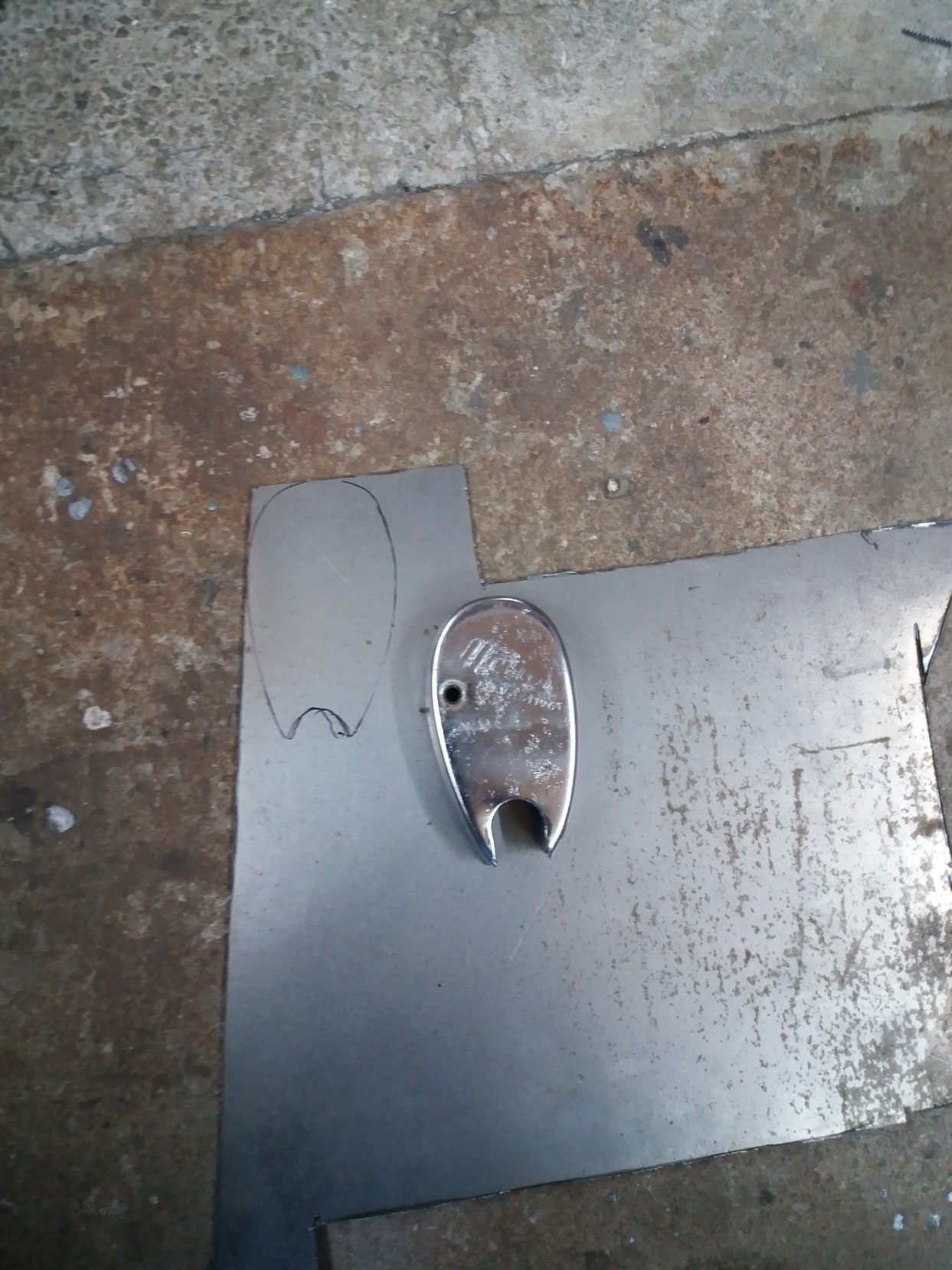 Cutting to the front and side.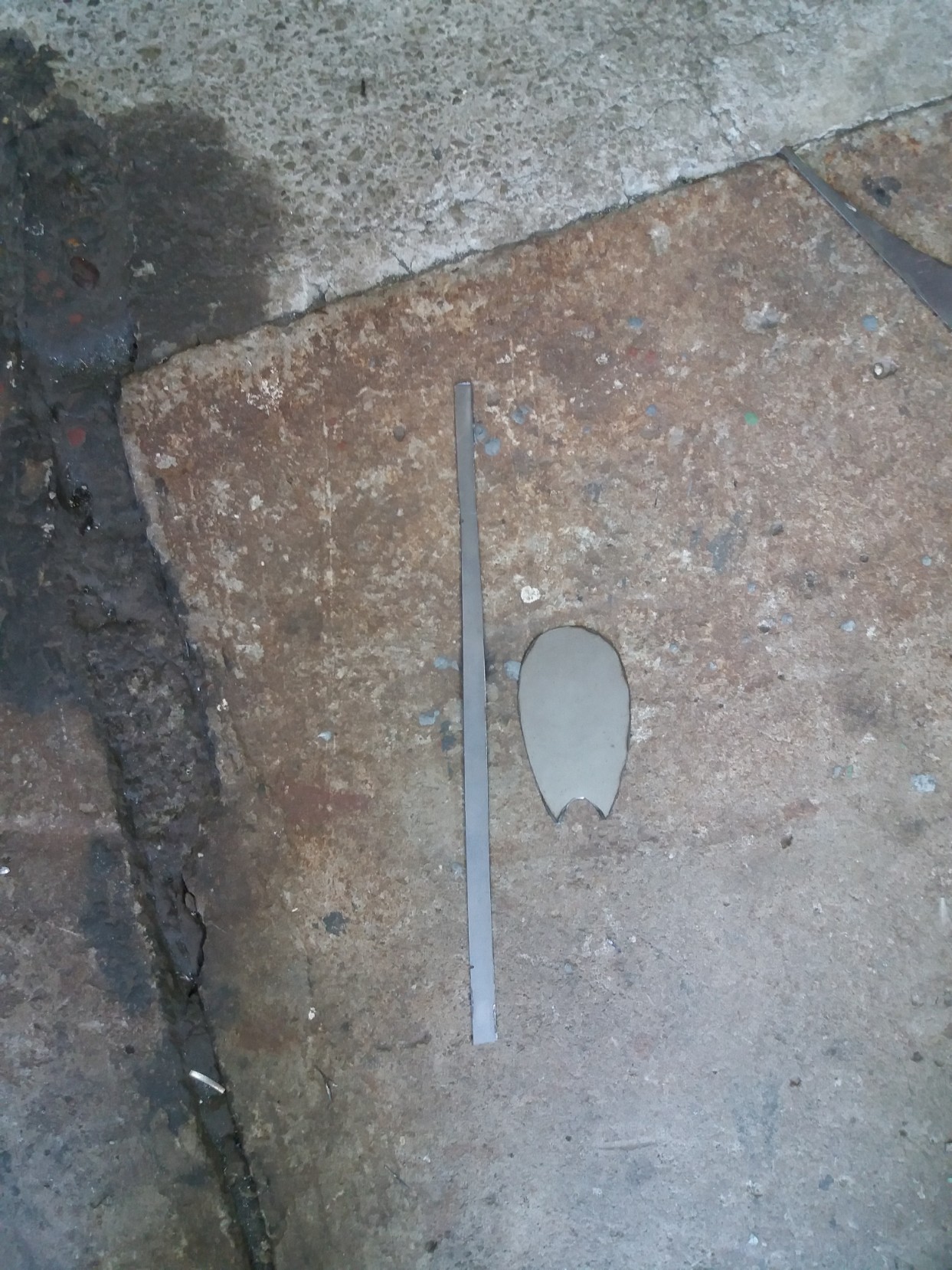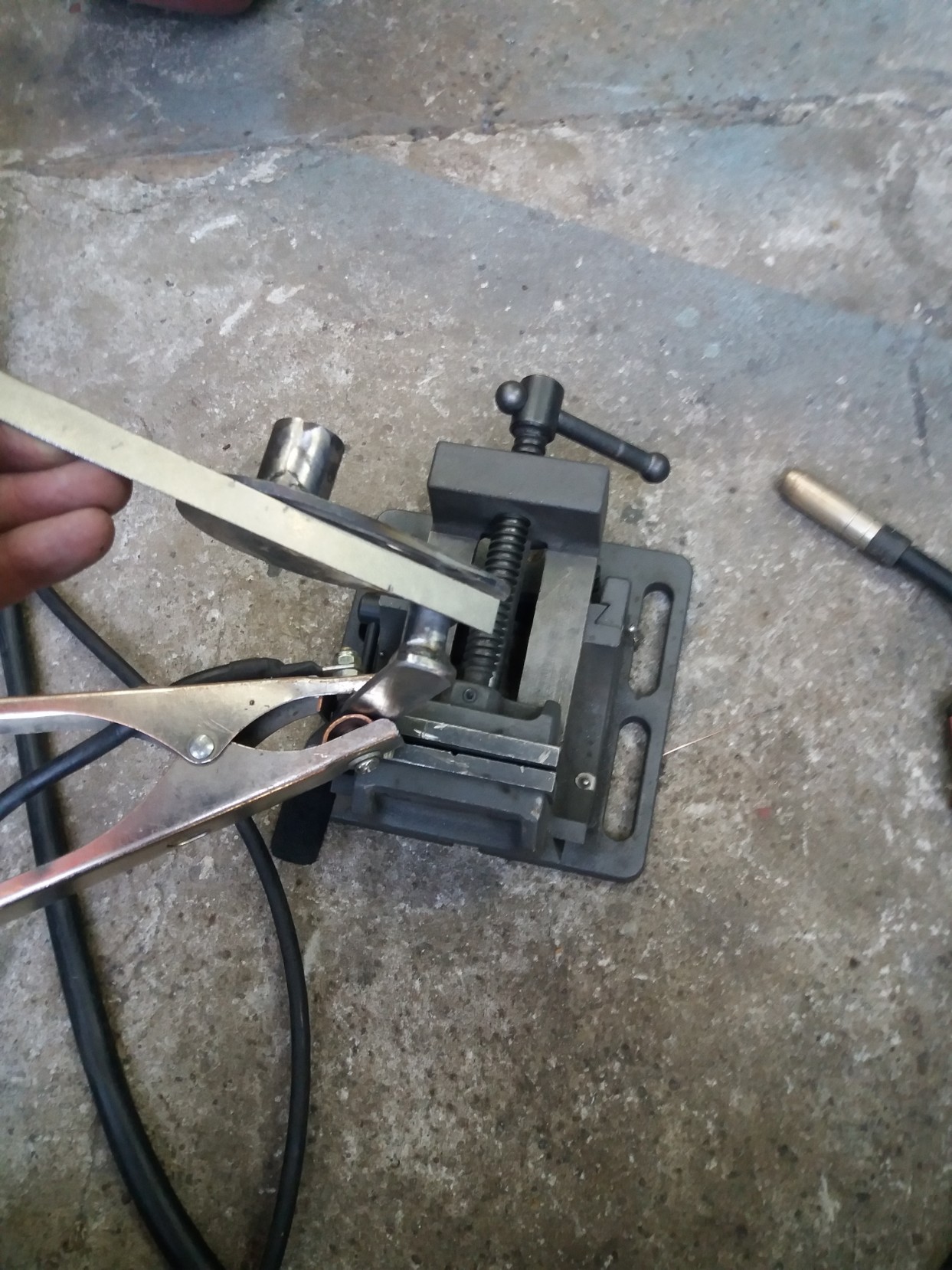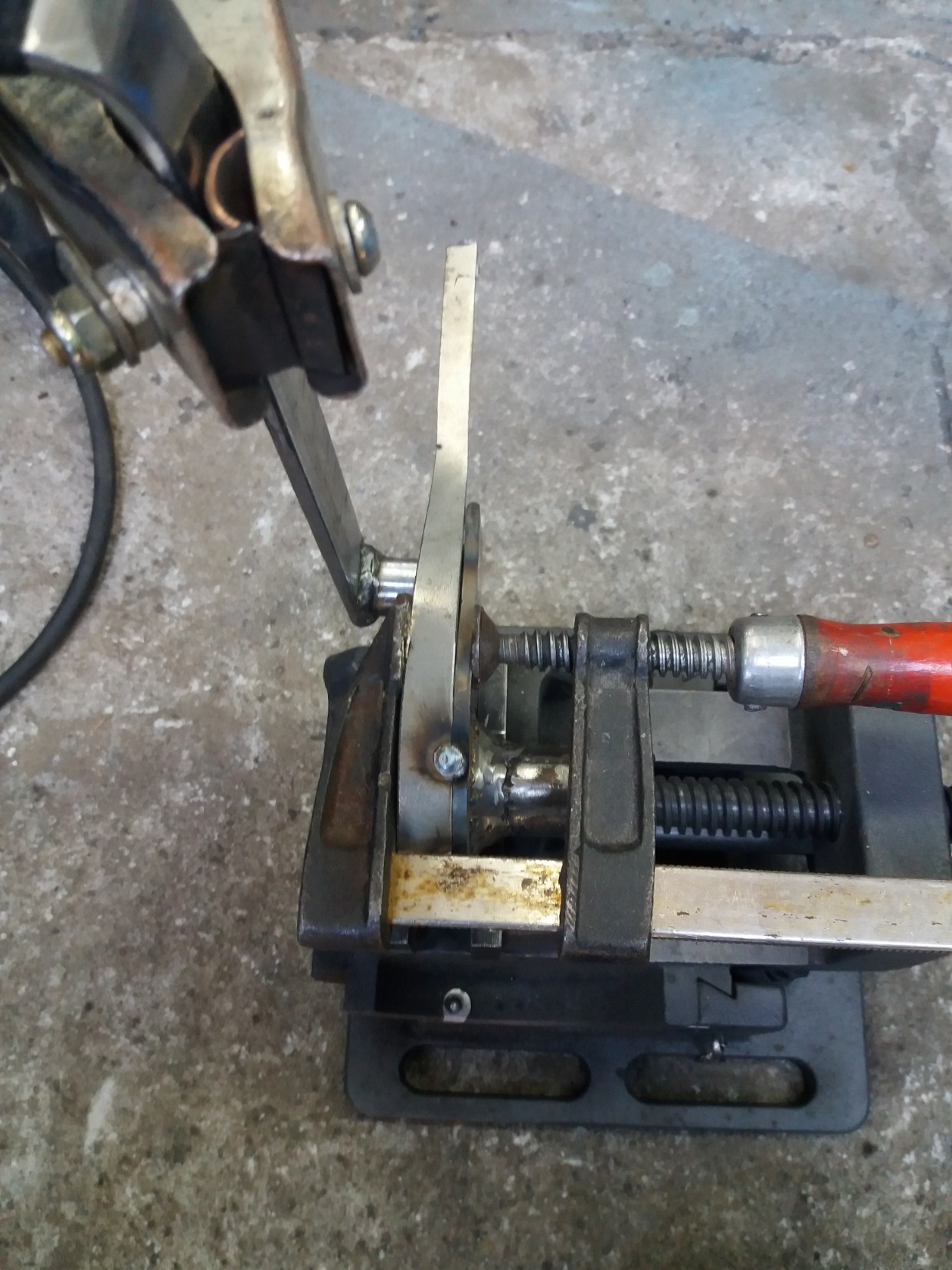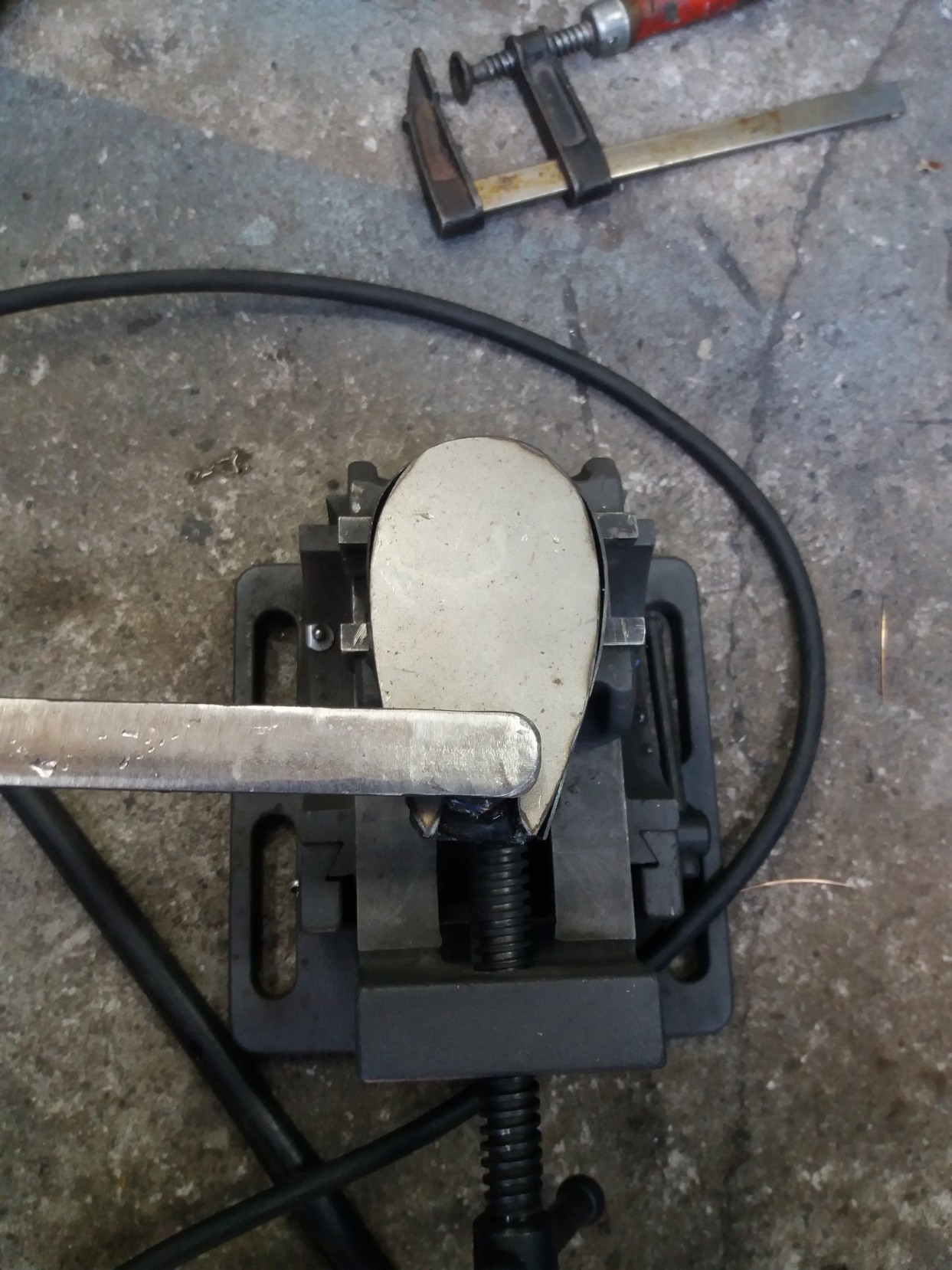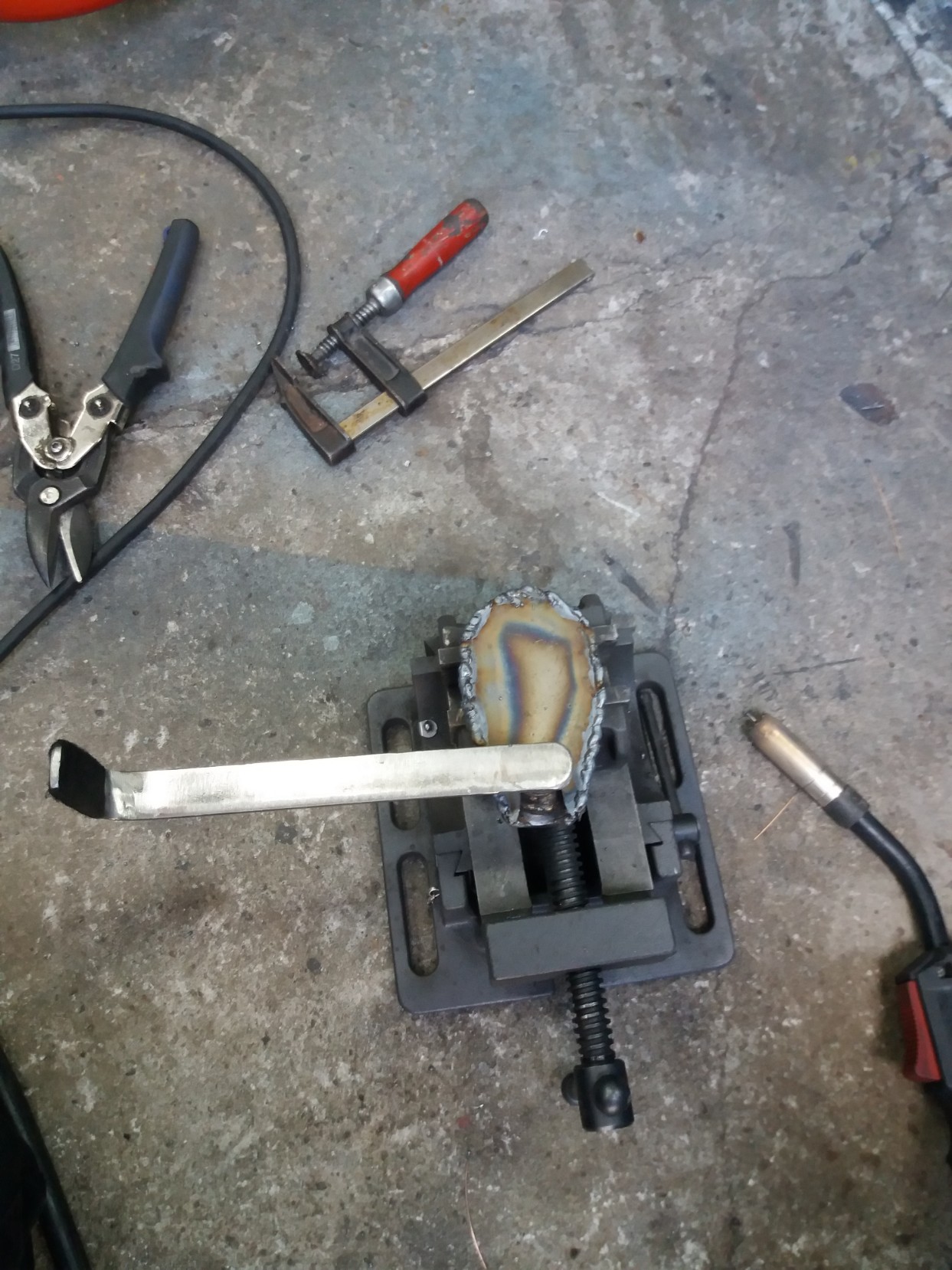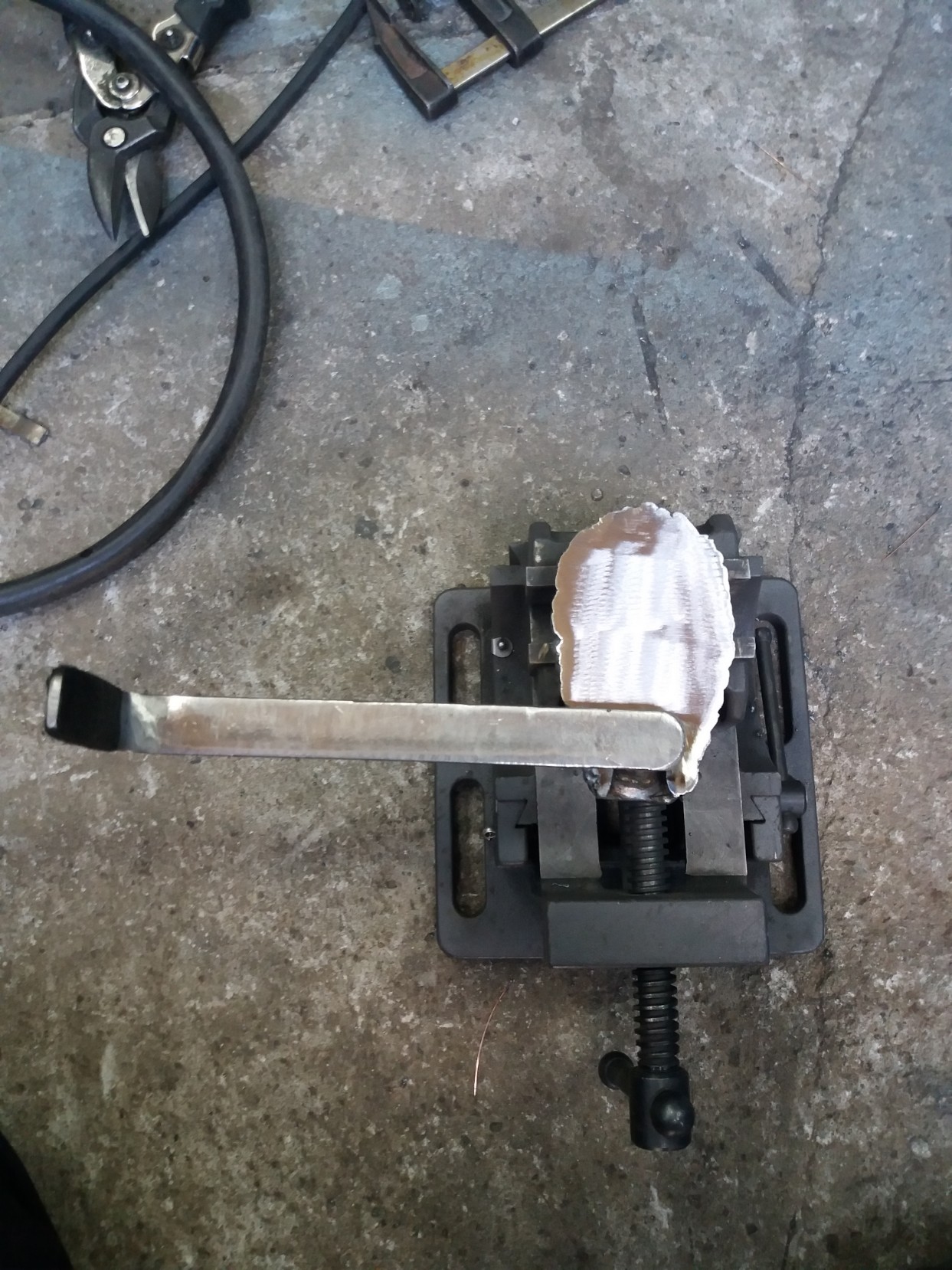 Side needs to be grinded to.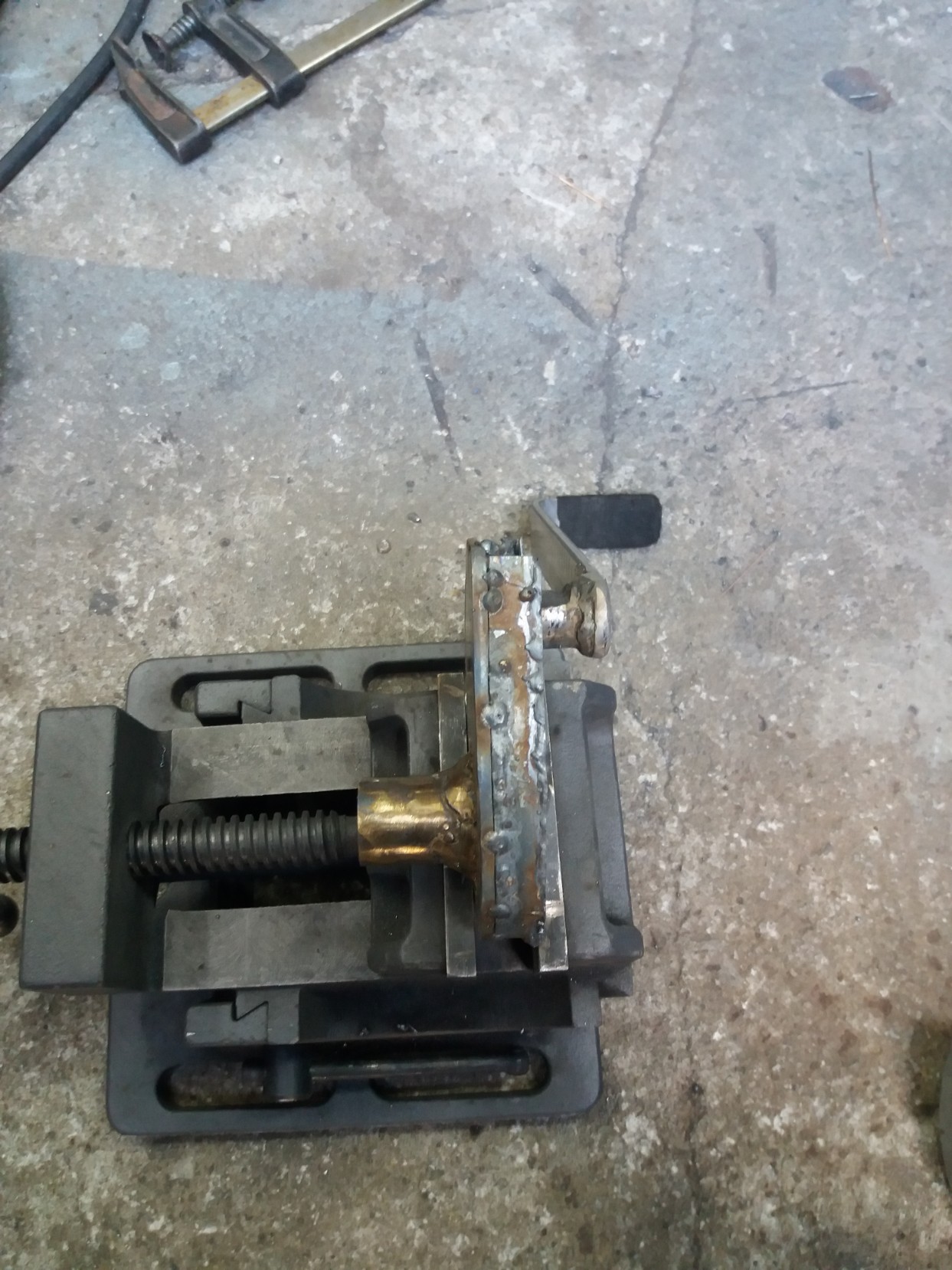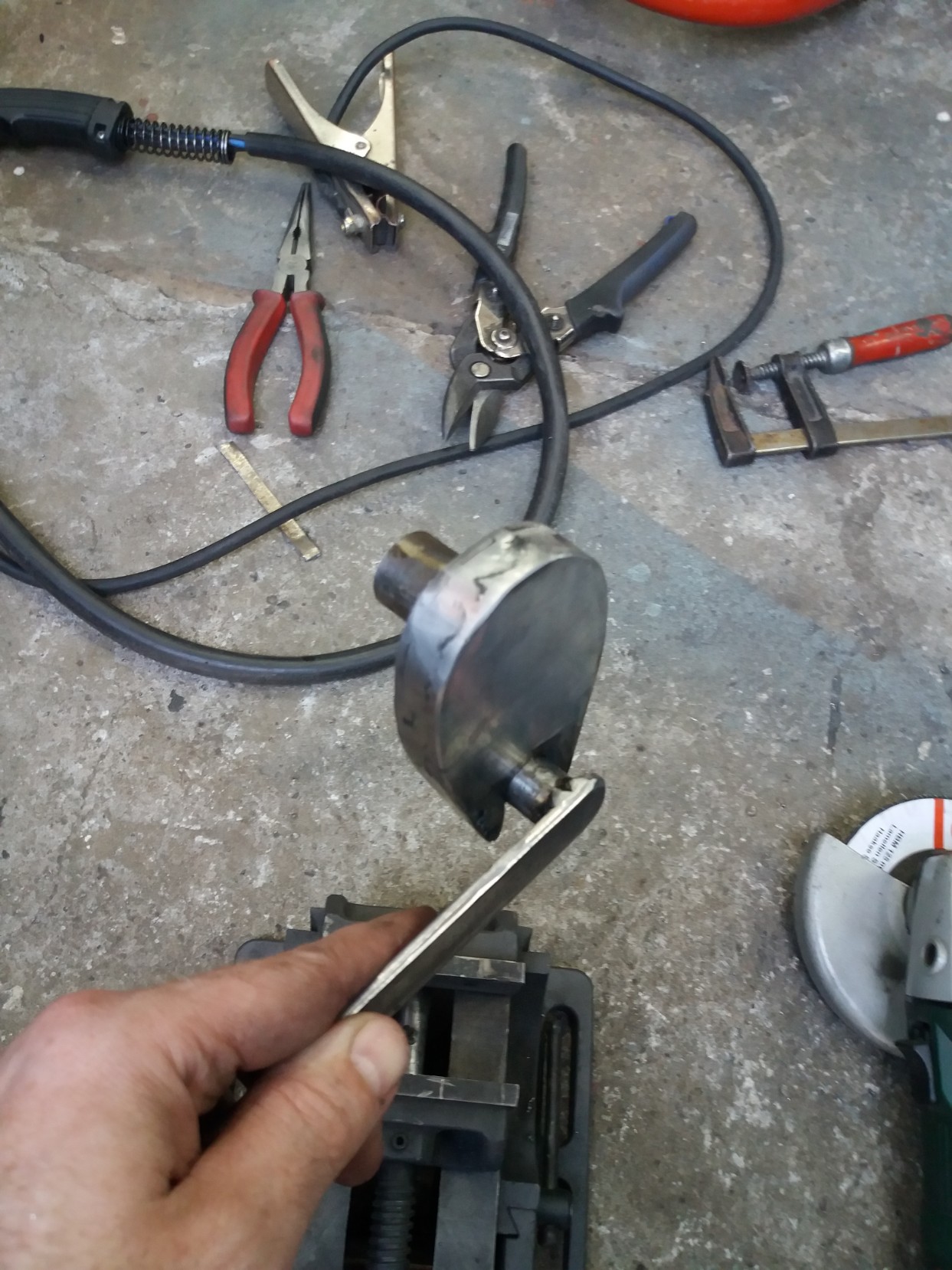 Cutting a wig shape to strengthen the pedal.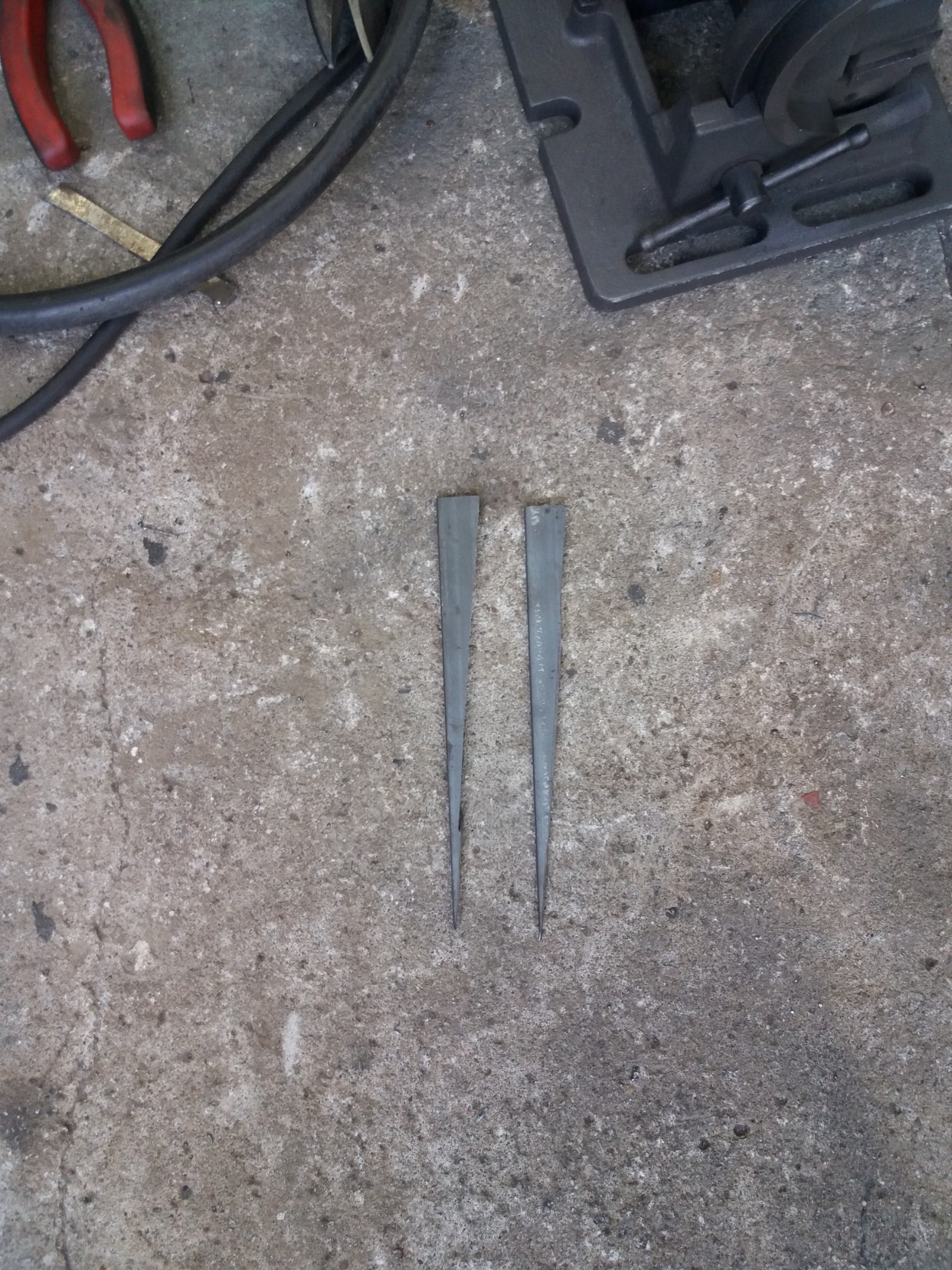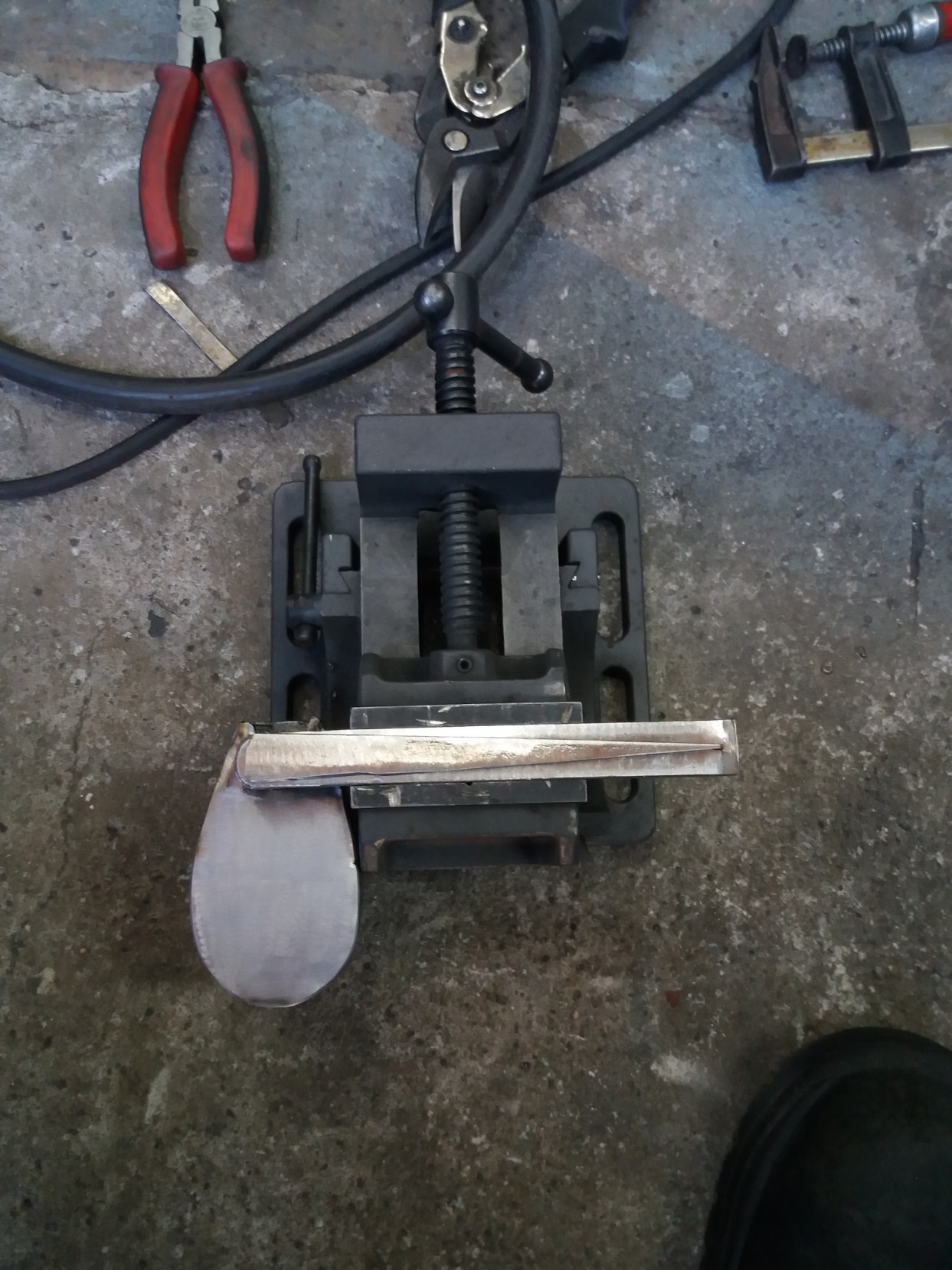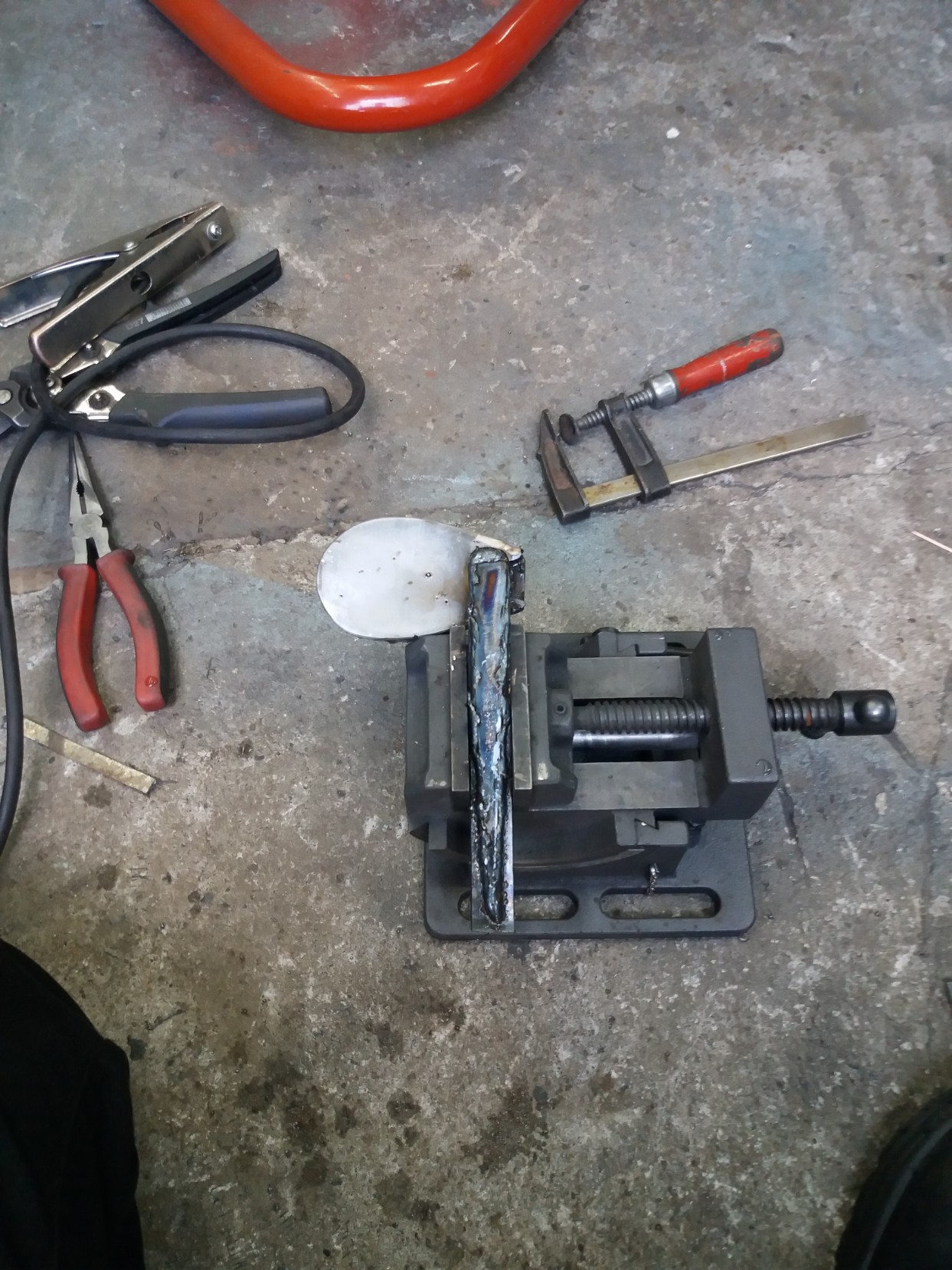 Grinded and welded the top.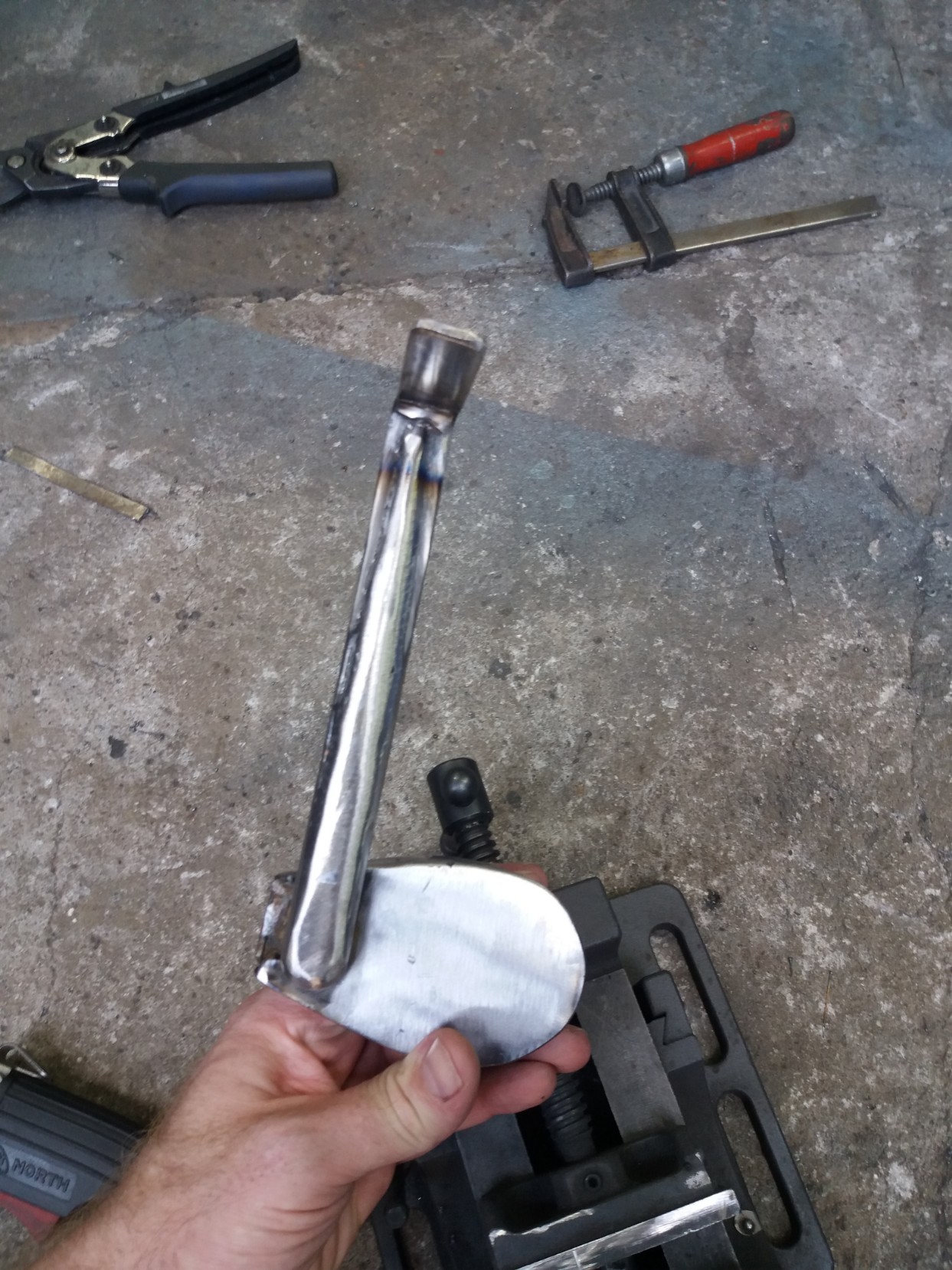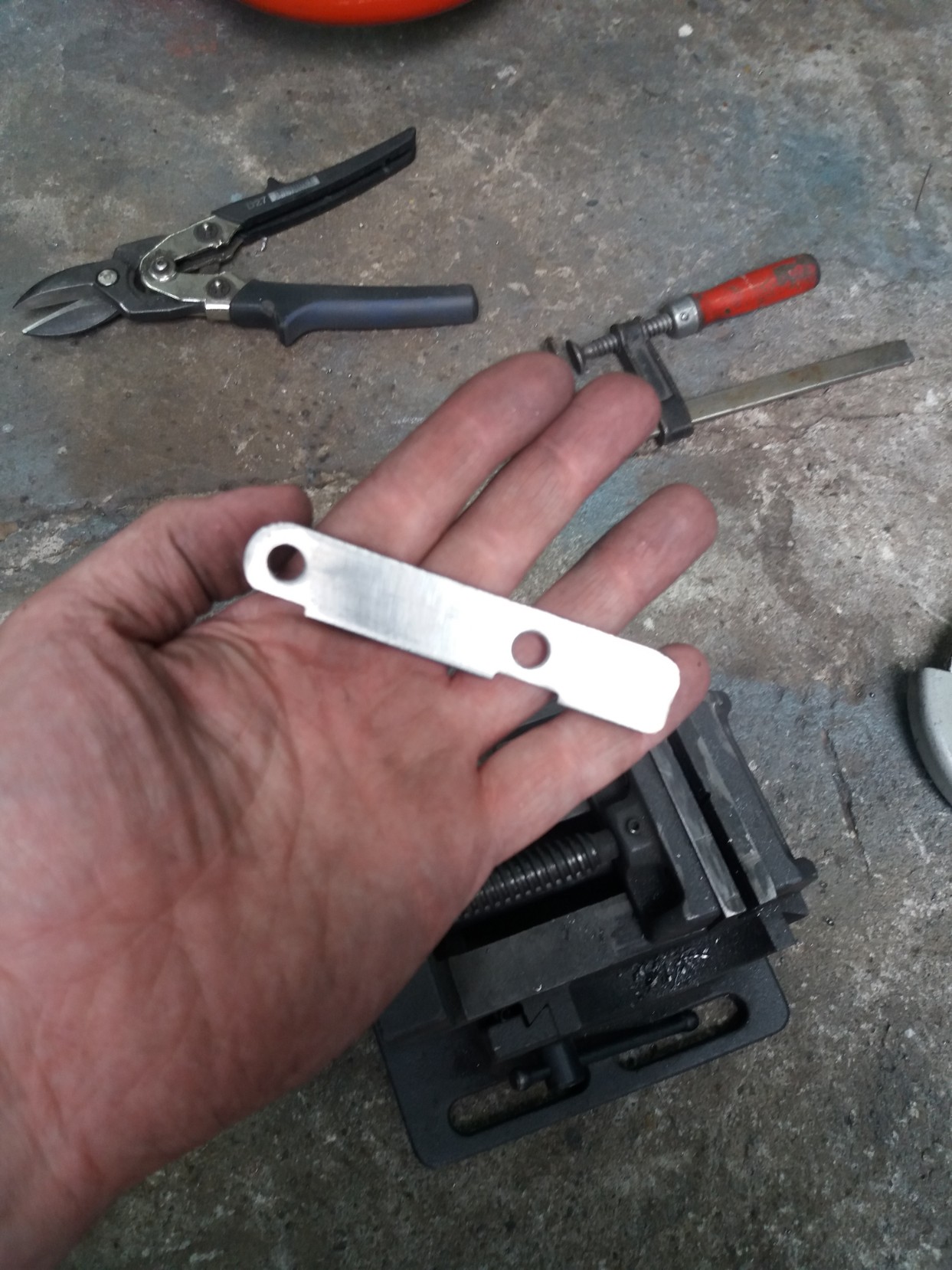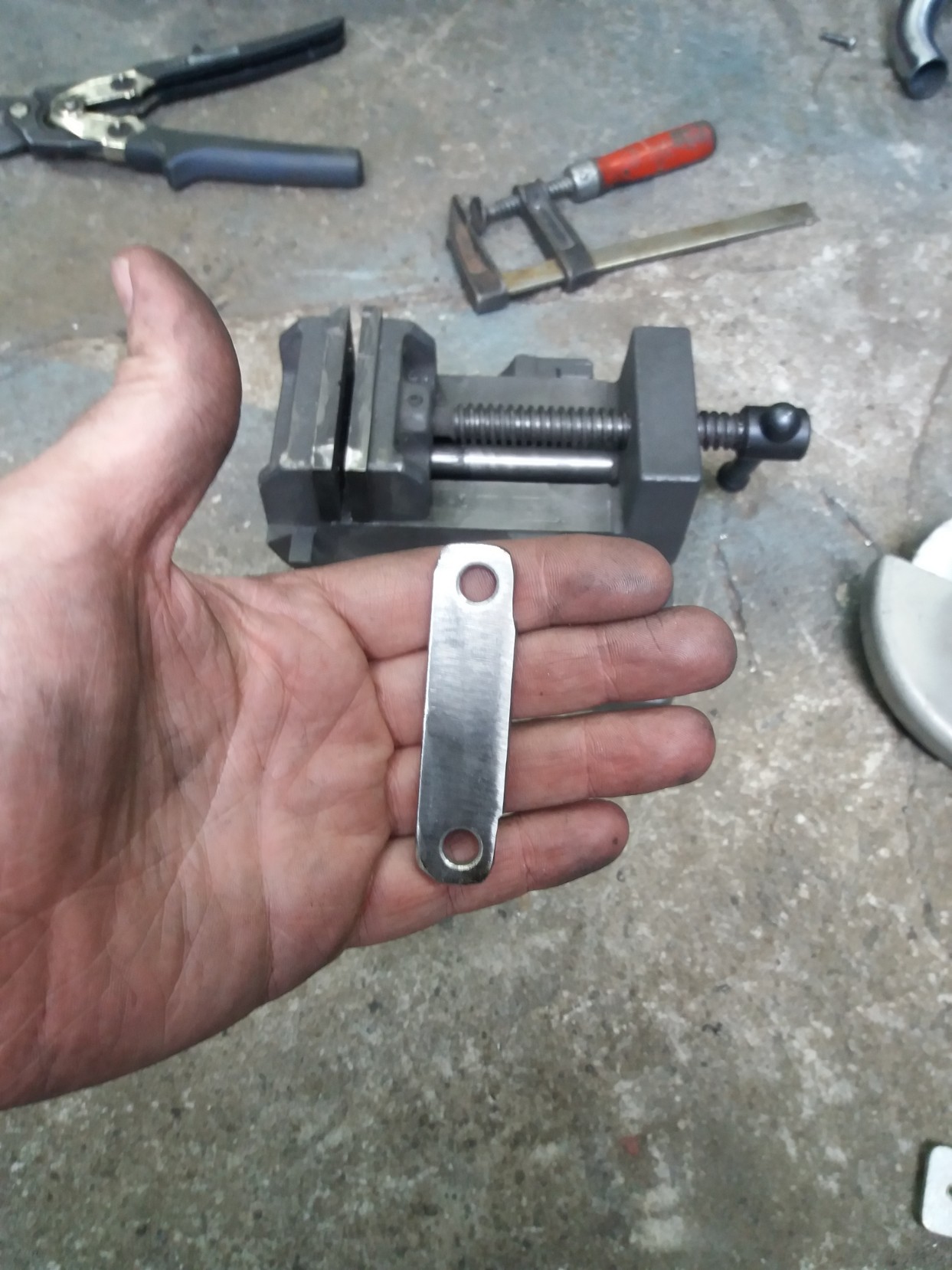 Here you can see what direction I'm going.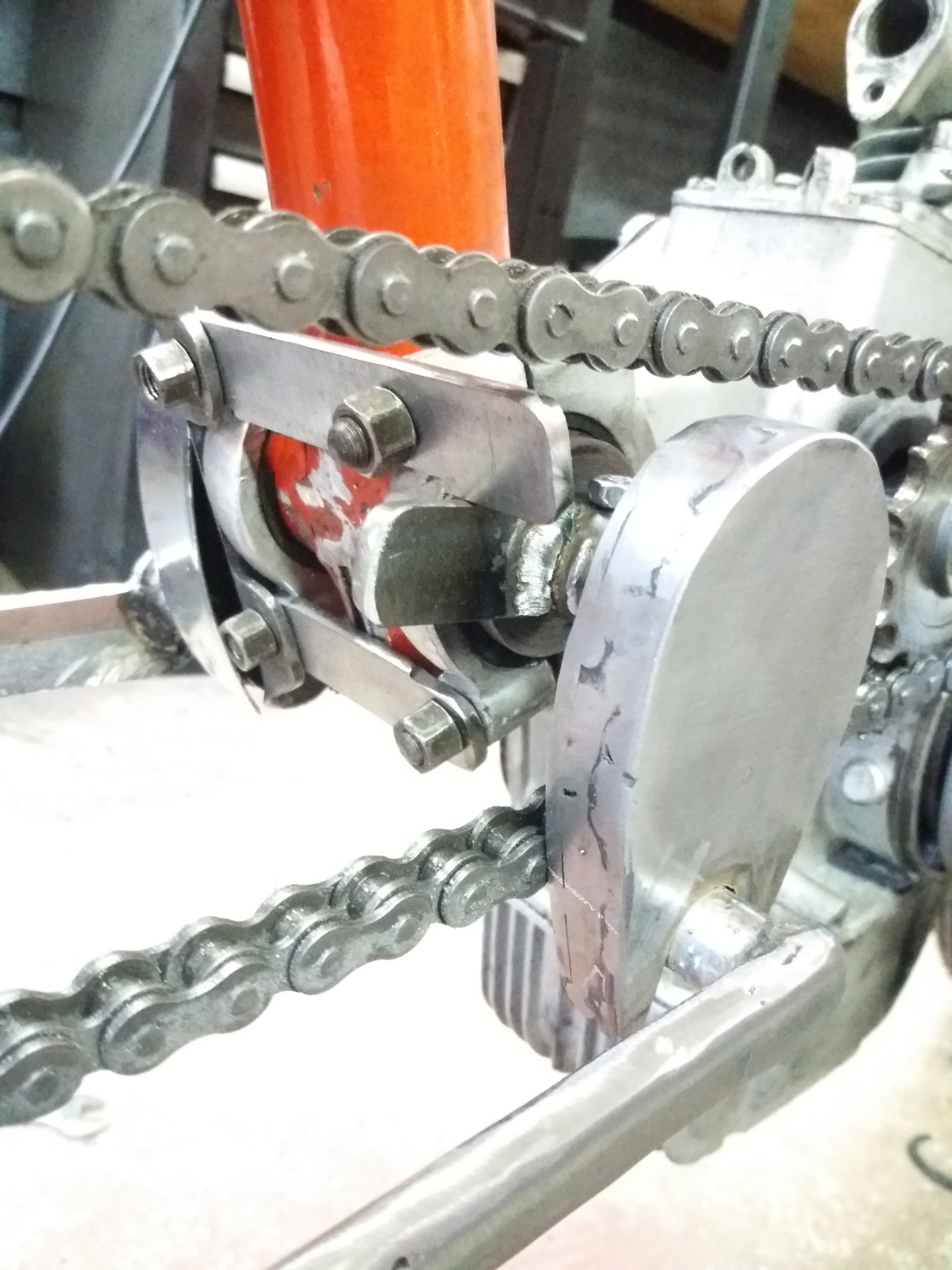 Second impression is better.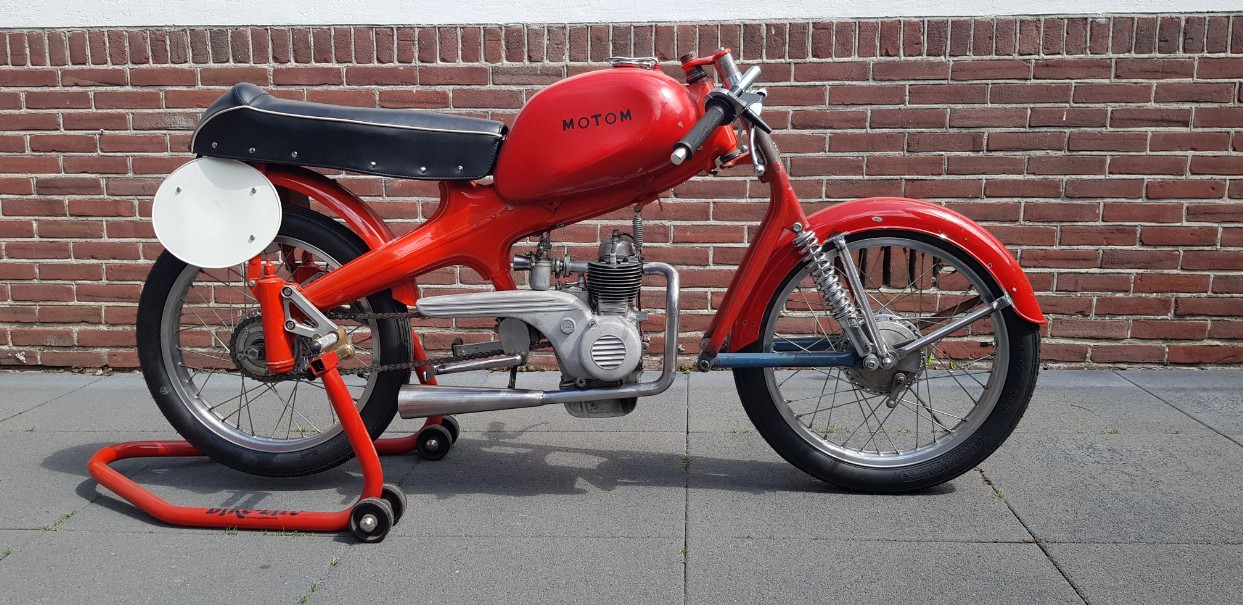 It is getting better. (Don't judge the exhaust mount, its not ready yet)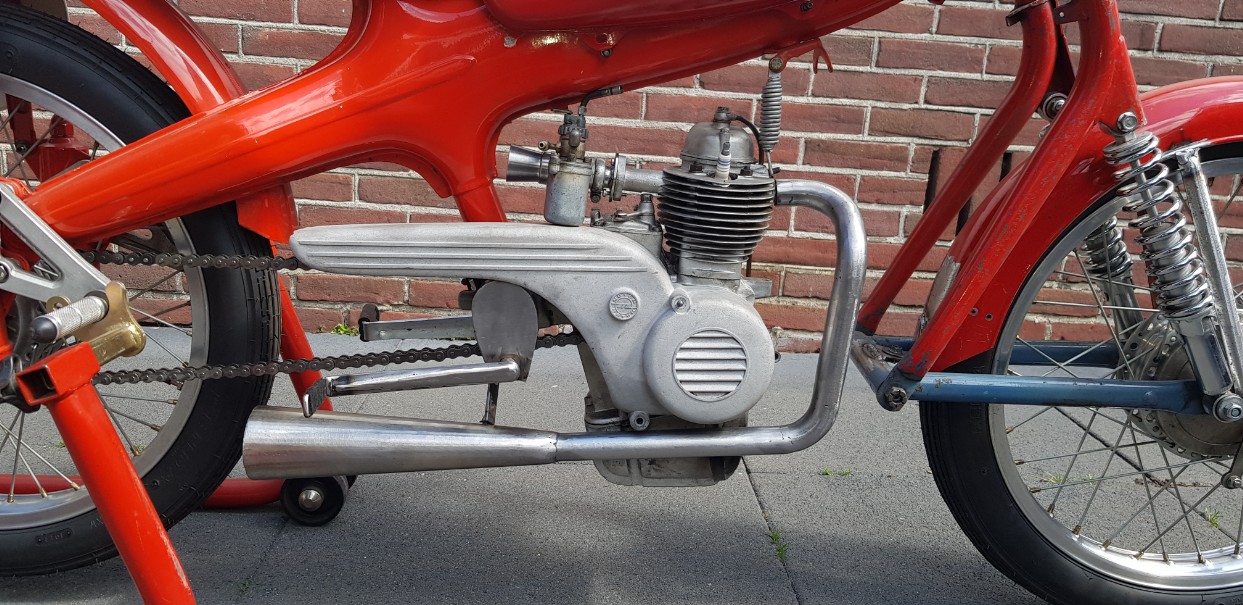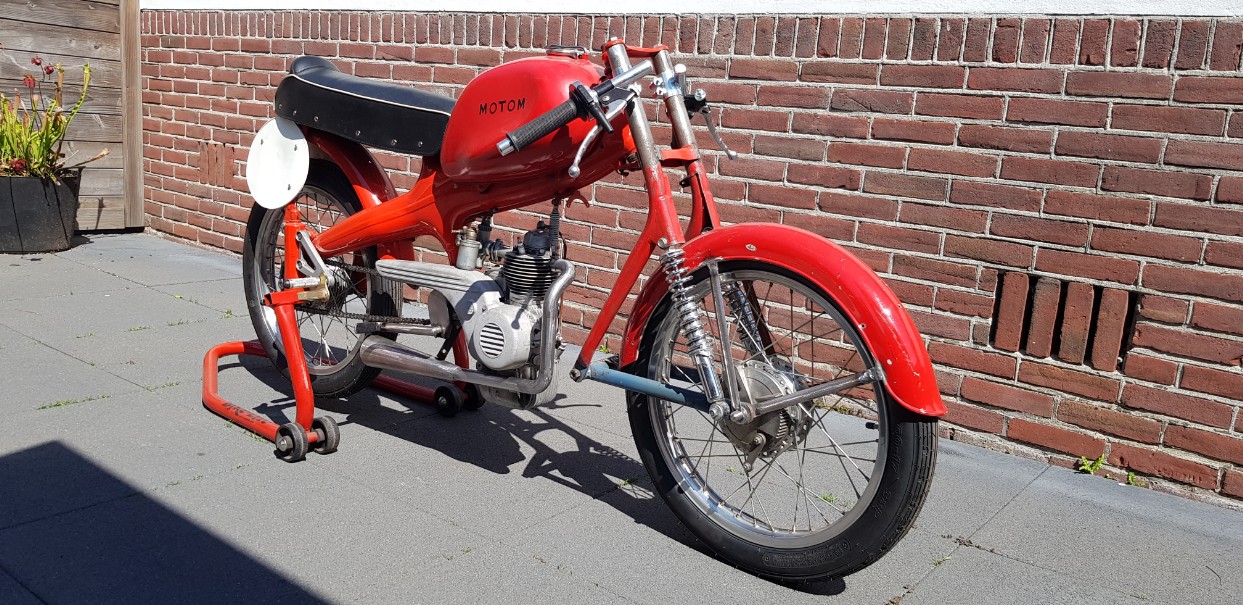 12-09-2020
Today I managed to finish the rear brake, it was a bid off a challenge to get it working but now it does it looks great.

Made a bracket for the brake cable.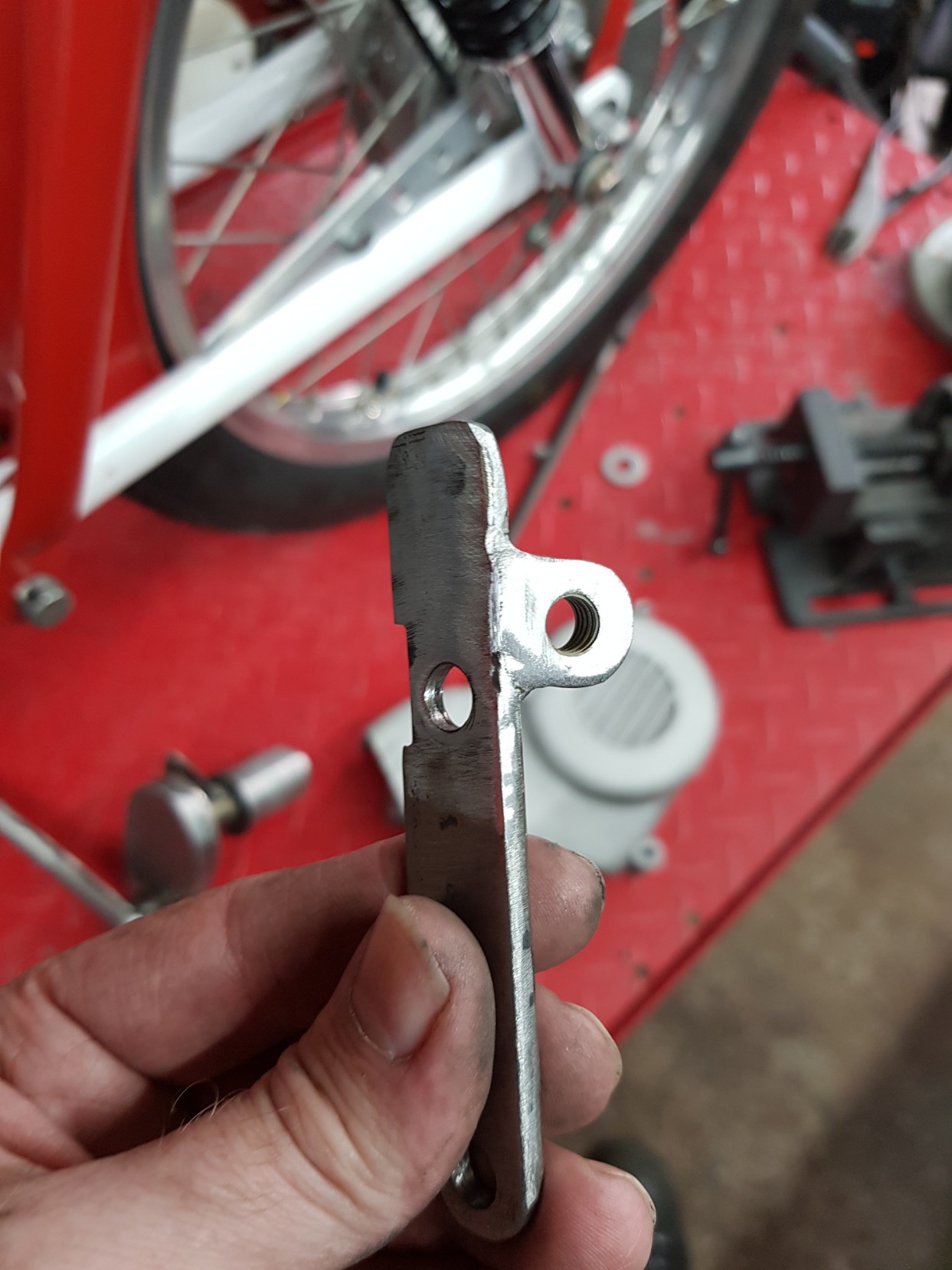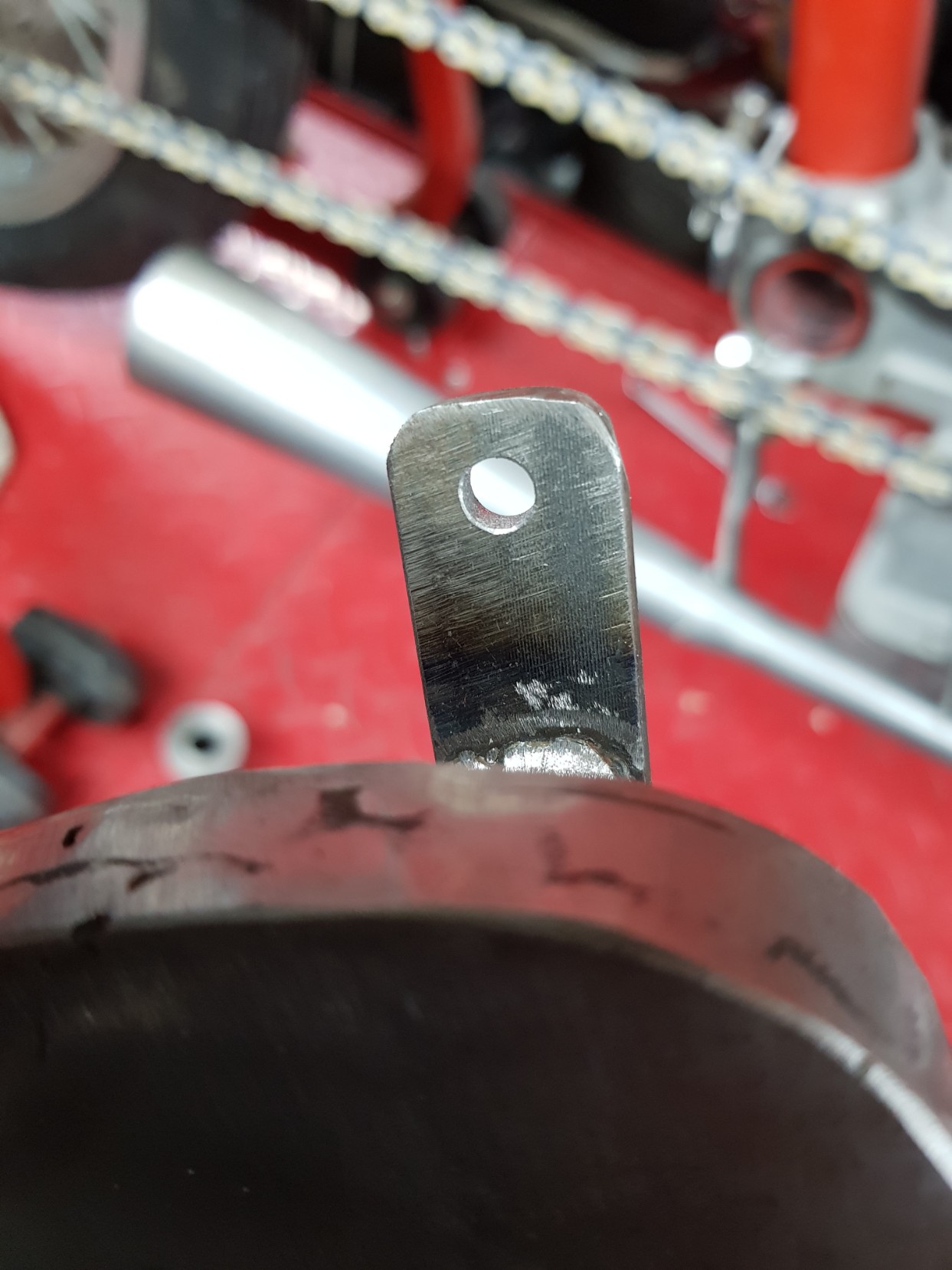 M6 bolt with a 3mm hole for the brake cable.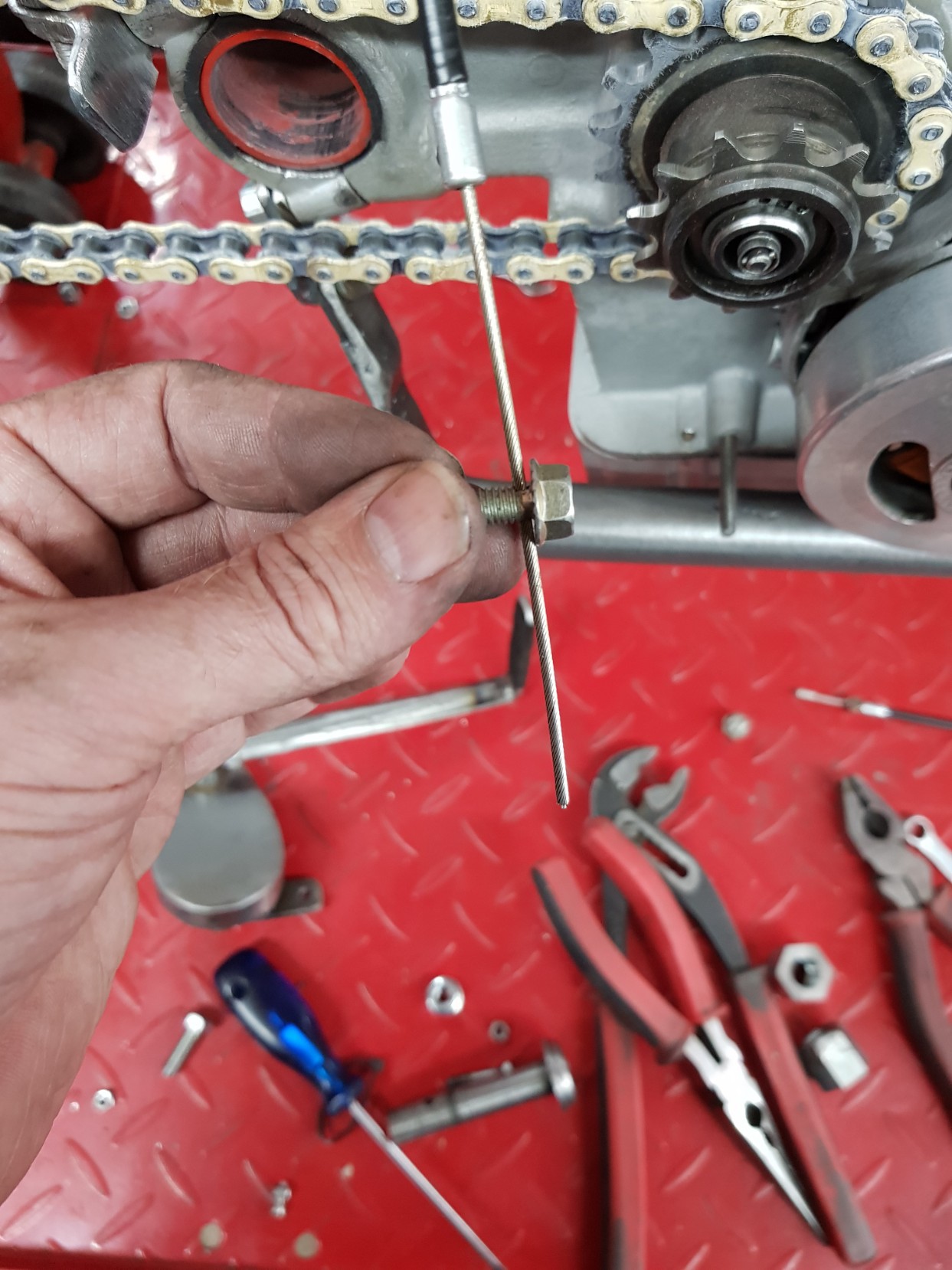 Here is everything connected.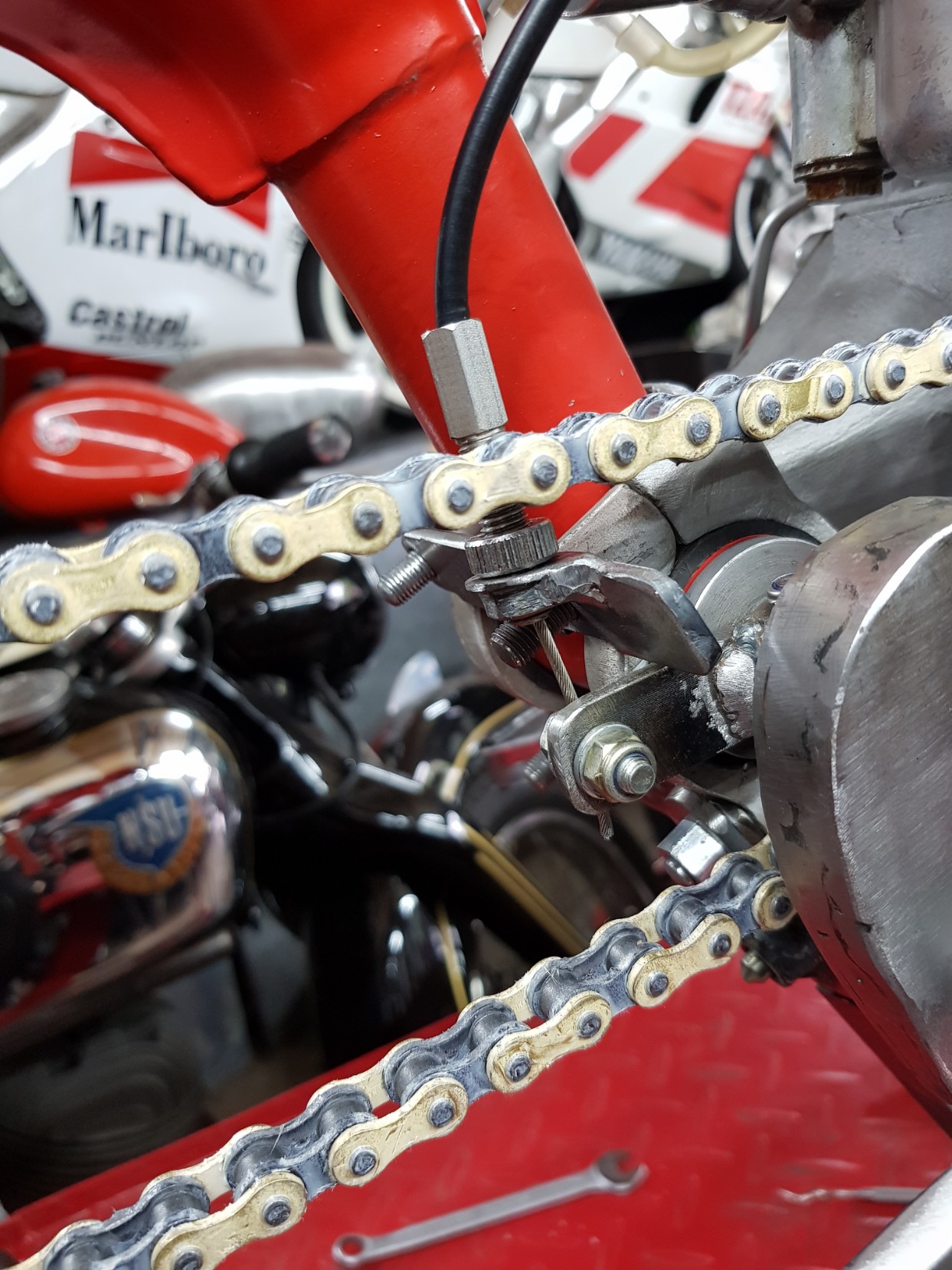 Brake cable goes nicely around the corner into the frame.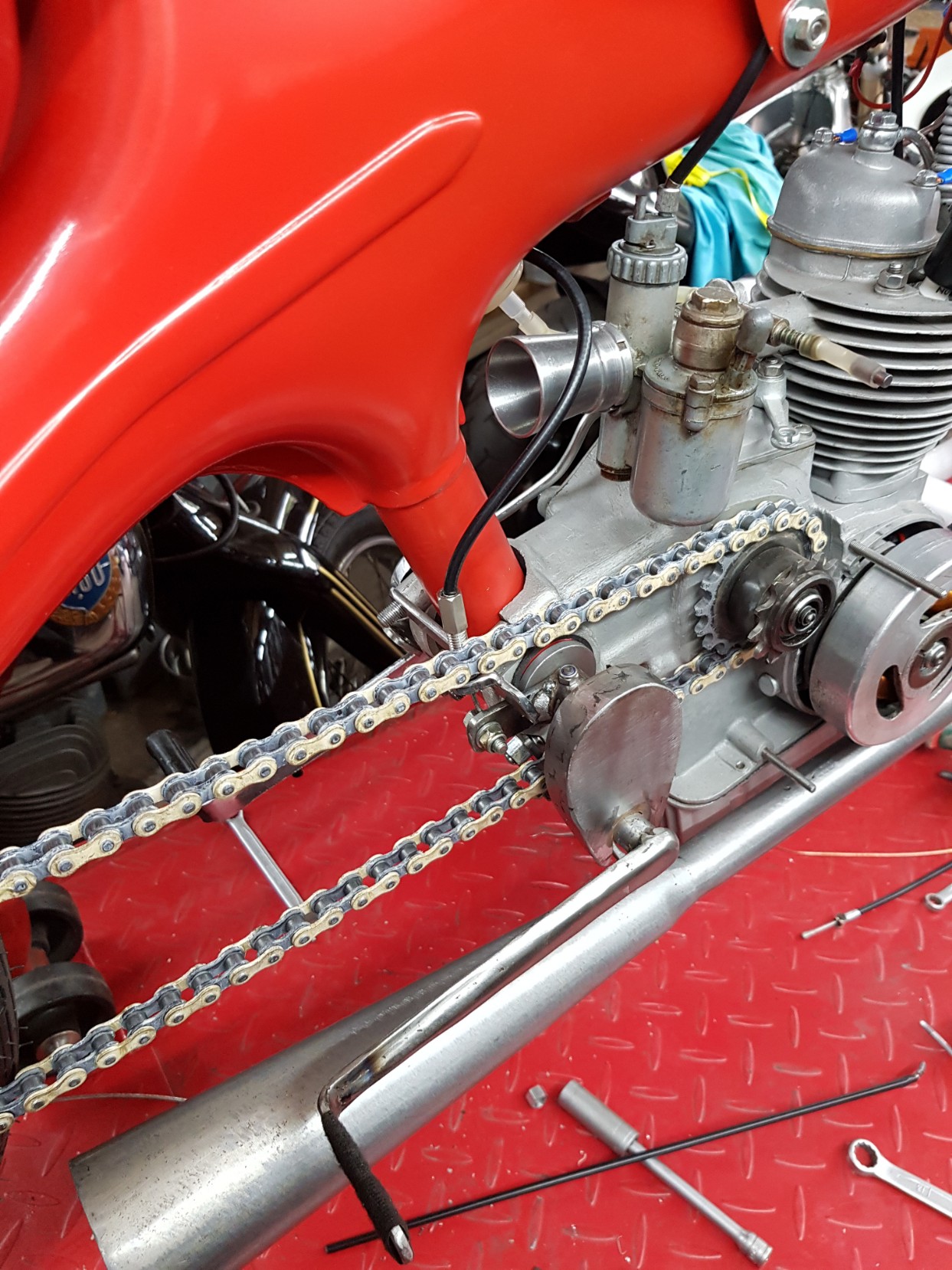 Brake cable coming outside the frame.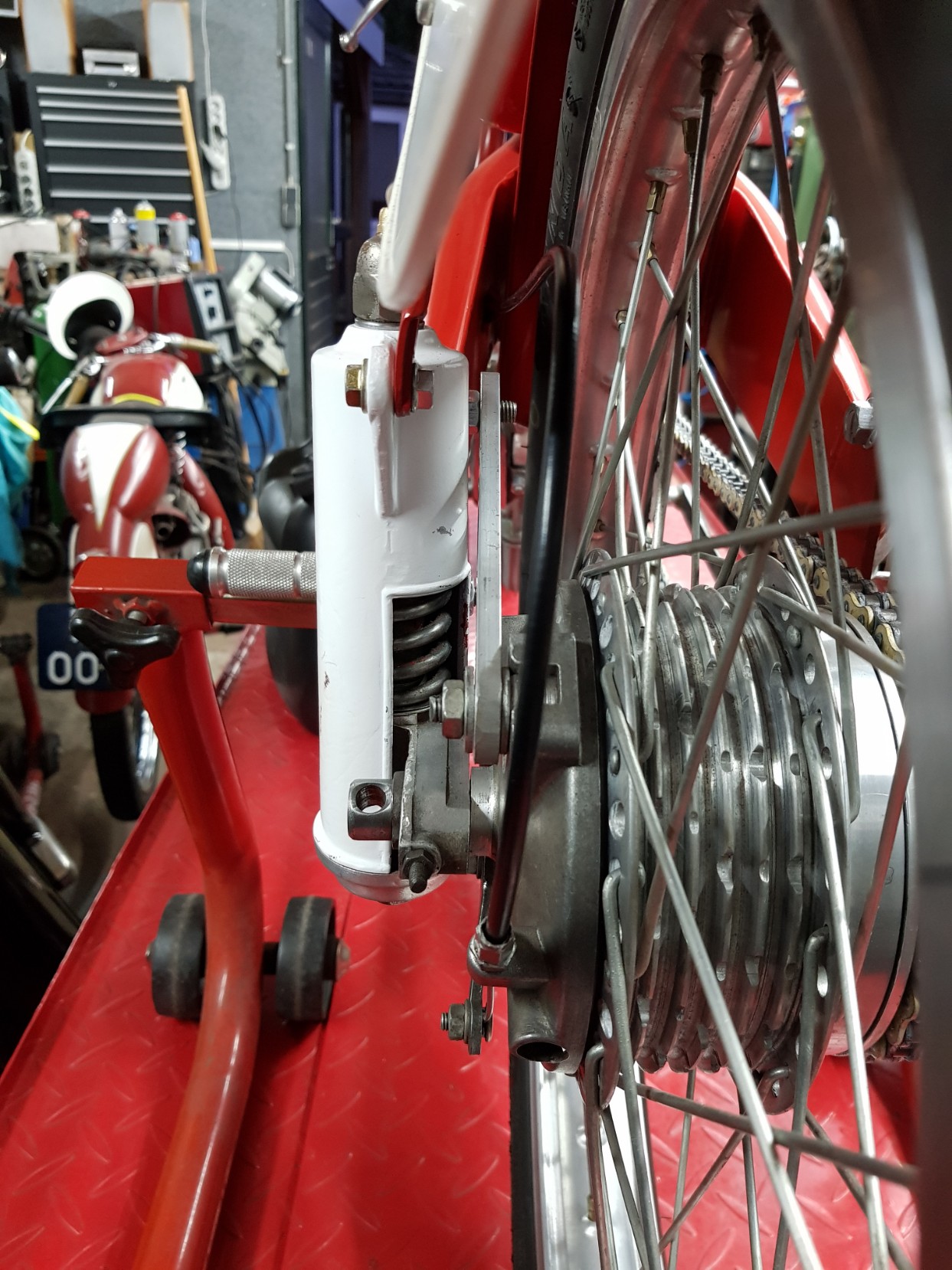 Connected to the rear brake.