Well this will be the final part, making the Motom ready so it can ride his first rounds on the circuit or event.
It's always easy to construct the project big lines, but most time will go into the small thinks.
Solving the small problems.

The first problem is to solve the clamping of the rev counter cable between the fork and the holder
Best is if it is placed a bid to the right side so the cable goes outside the front fork.
so you can mount the rev counter holder on the same bold as the white plate.
cable goes oudside the fork.
A nice classic temp meter, I want to mound So the position of the rev counter looks a bid more logical.
Looks like the potential is there, just need to make it nice and tight
Start off making the bracket.
Nice and flexible on a rubber block.
Start off making a test exhaust.
Fits all right, and hopefully won't get me into trouble with the neighborhood.
Got this far, not ready jet, but getting there.
It starts to look better like this.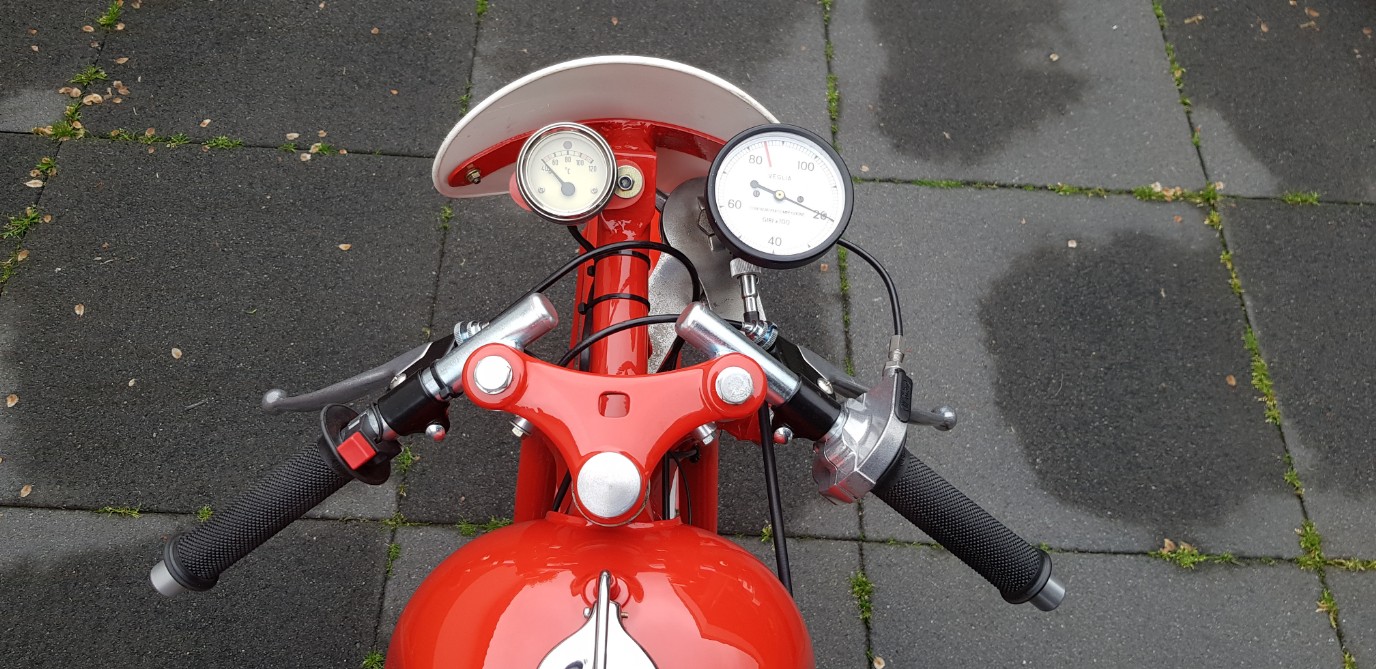 Happy owner, on its rolling road.