I had this idea for this type of front fork for a while, as it looks classic and makes the bike stand out from the rest.
Also this type of forks was seen in the 50's so it fits the
overall
picture.
Like the:
RUMI Racer MV
175cc CSS Squalo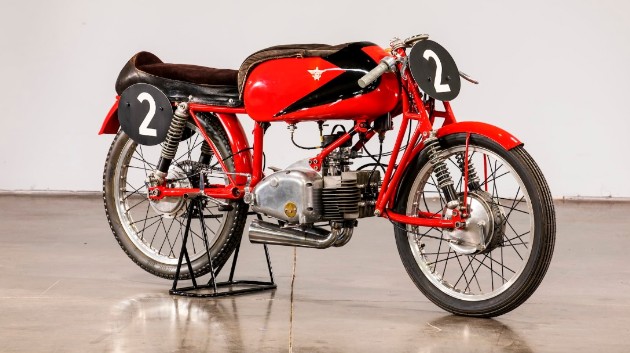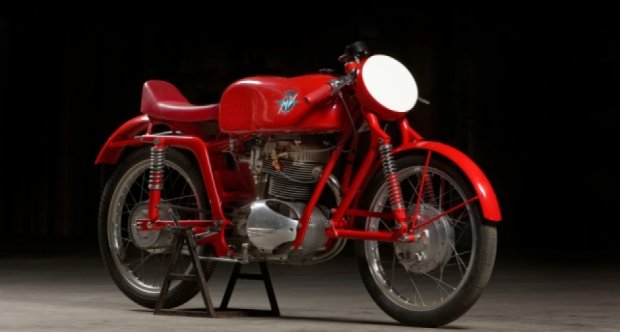 Well, here is the starting point.
A nice small "Earles Fork" where it from is difficult to say probably some kind of moped
Motom front fork goes out.
Earls Fork goes in, let it clamp in a 32mm Marzocchi bottom yoke to keep it Italians.
I'm probably almost two times the size of an Italian and certainly two times the weight so Practical I'm no match for this small bike.
But I do what keeps me happy so we keep on building.
Well, I was sent quite happy with it.
The yoke was too wide, making the lean Motom way too big at the front. So had to try a different setup.
This time the original front fork had to go...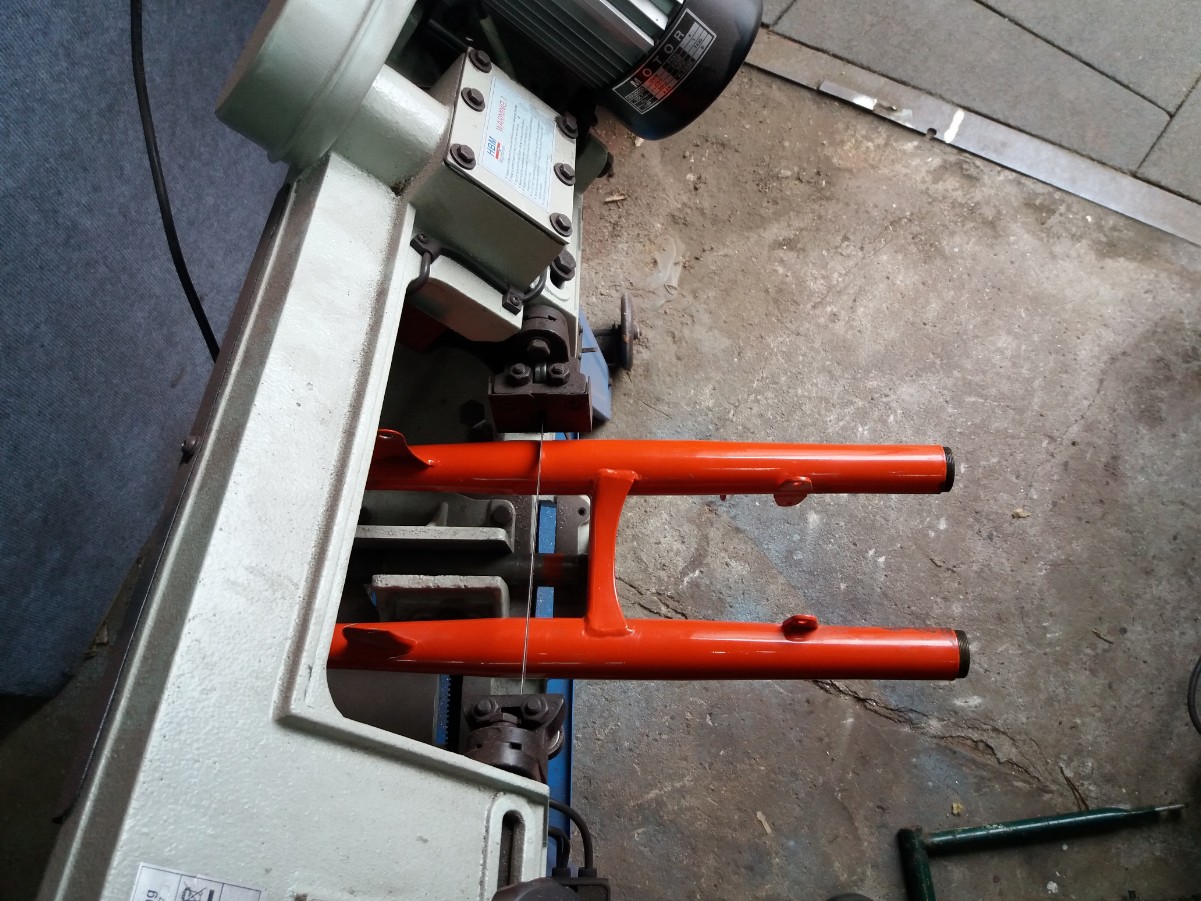 After Serval cuttings I ended up with what I needed.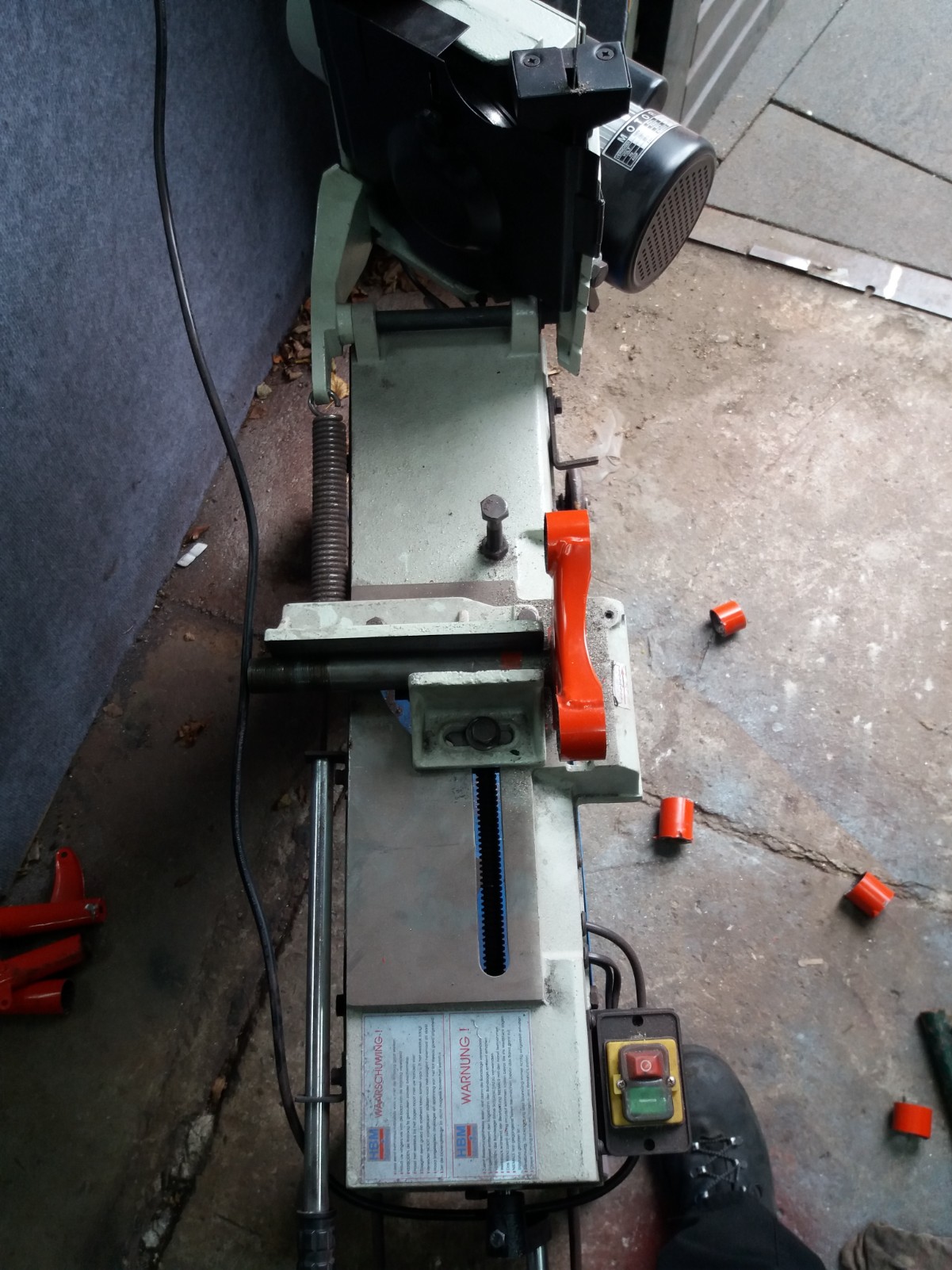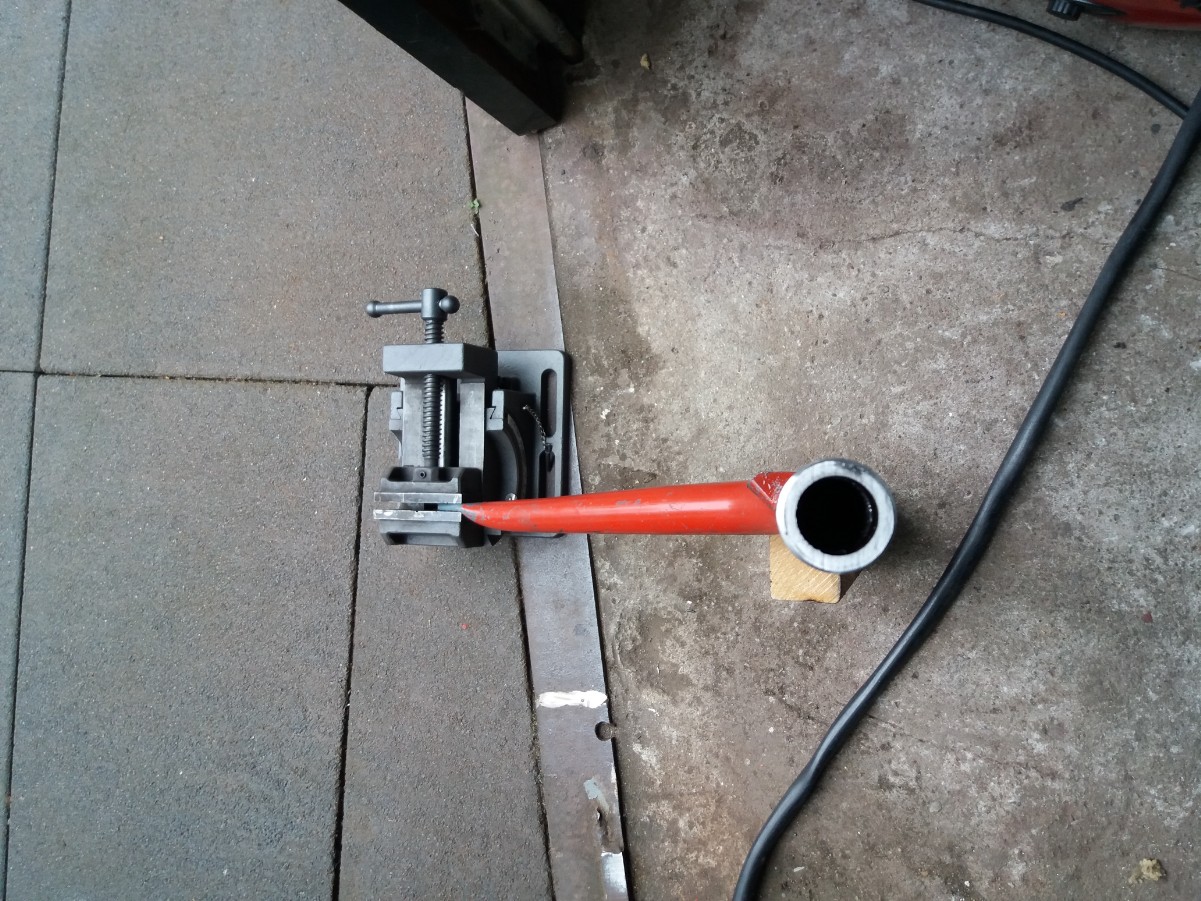 Welded a M10 Nut at the end so I could tighten it at the original top Yoke.
(after this the weld all is cleaned so all is good)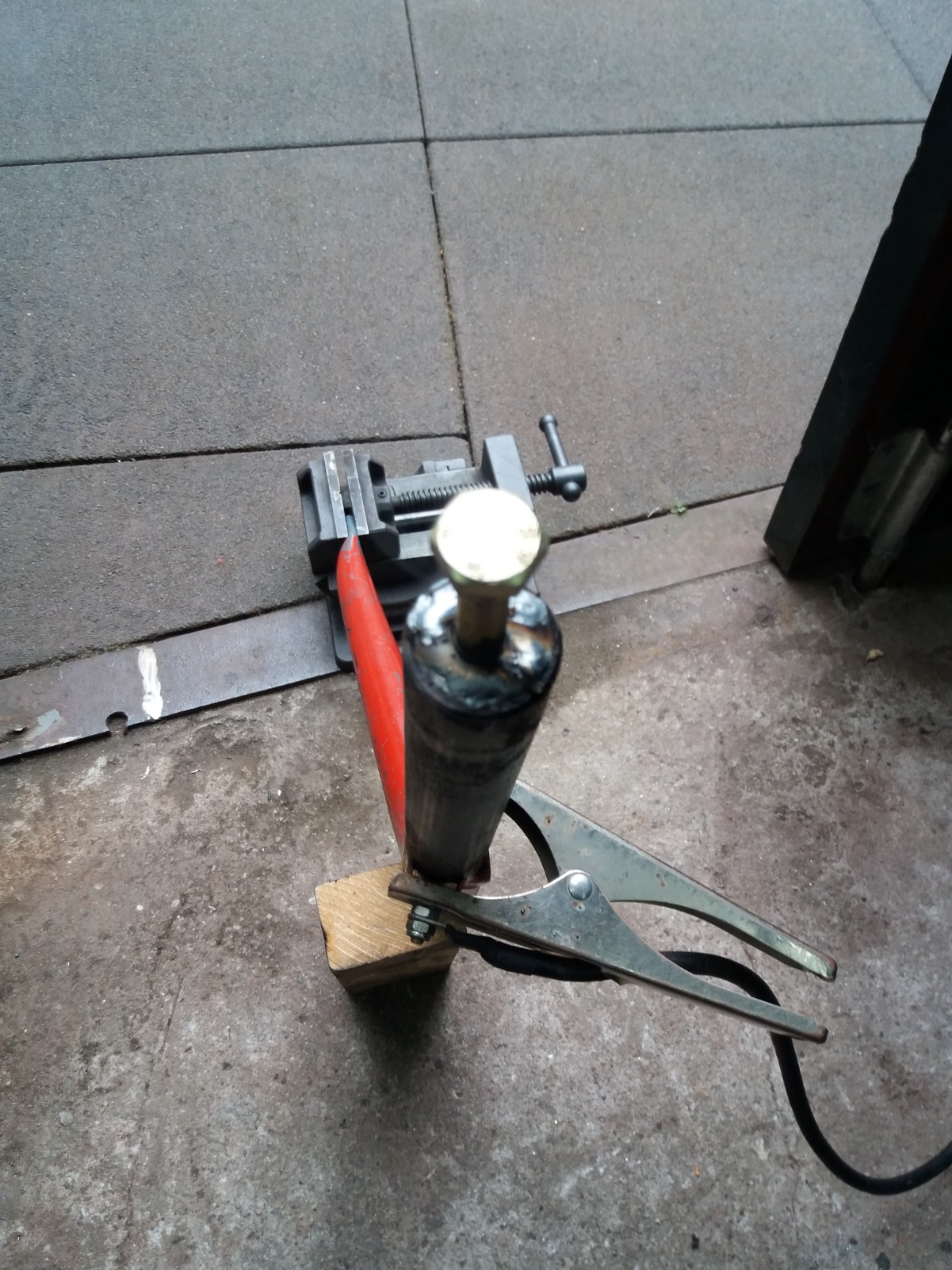 And there she is, tighter at the front keeping the Lean looks its Motom worthy now.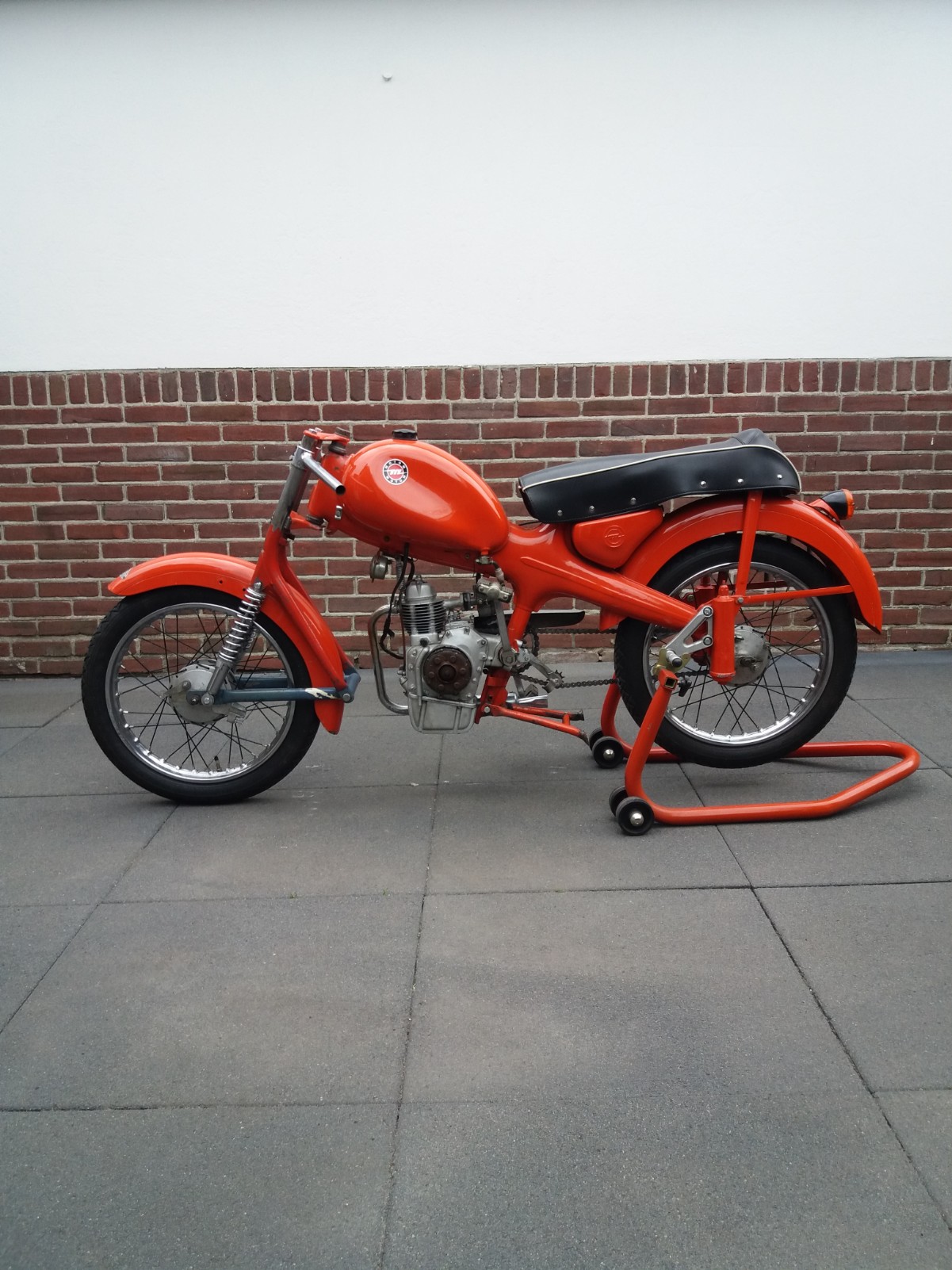 very tight, keeping the original dimensions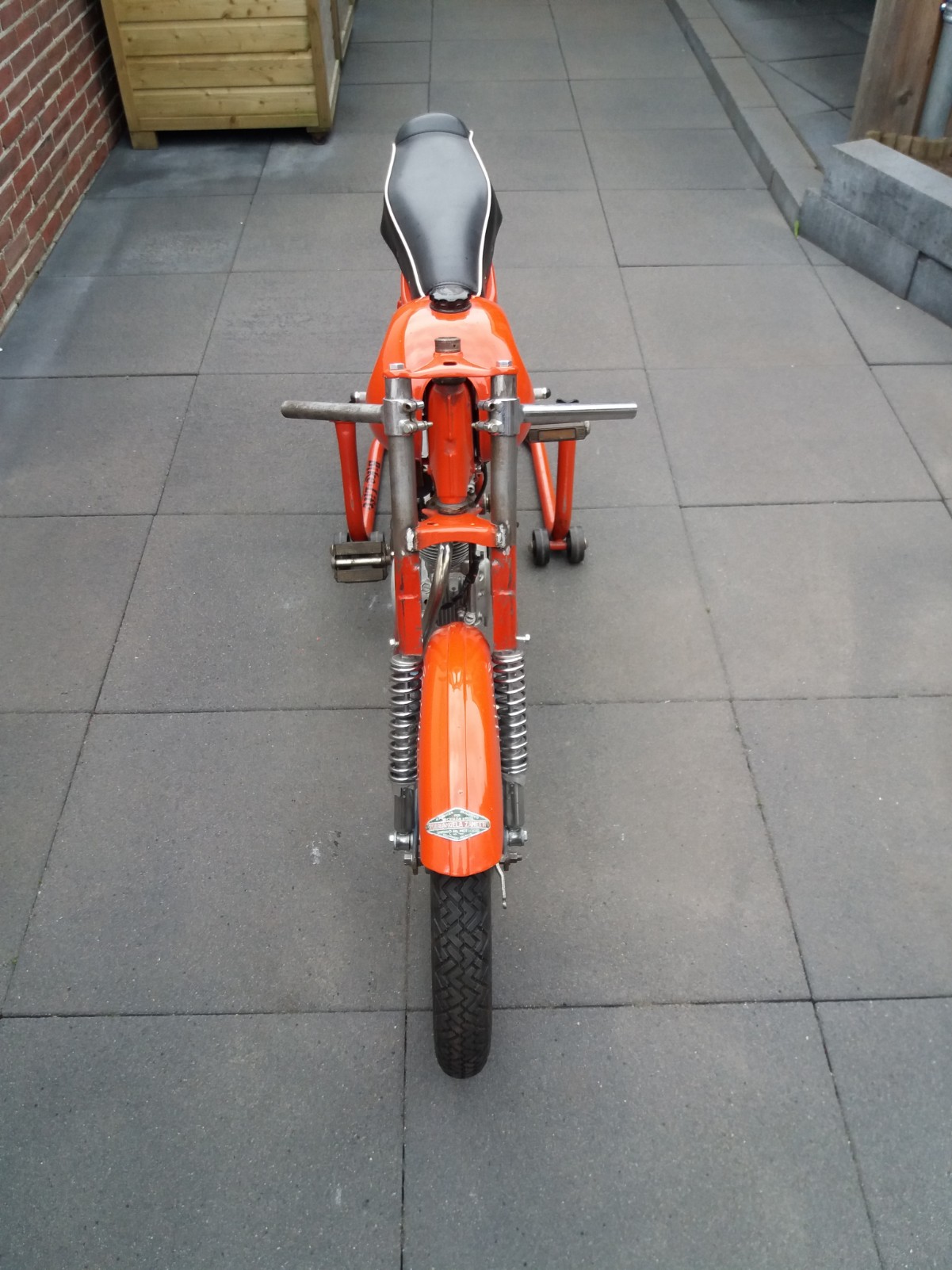 Also from the top, it keeps the Motom chasteristic
It still needs some welding and cleaning, but it's much better now
Update: 16-08-2020
The front fork needs more time then expected, need to give the huge space above the front fender a function.
I thought about a air scope, to cool the big ignition coil.
Lets just see how it goes
Here you see the huge empty space that is ugly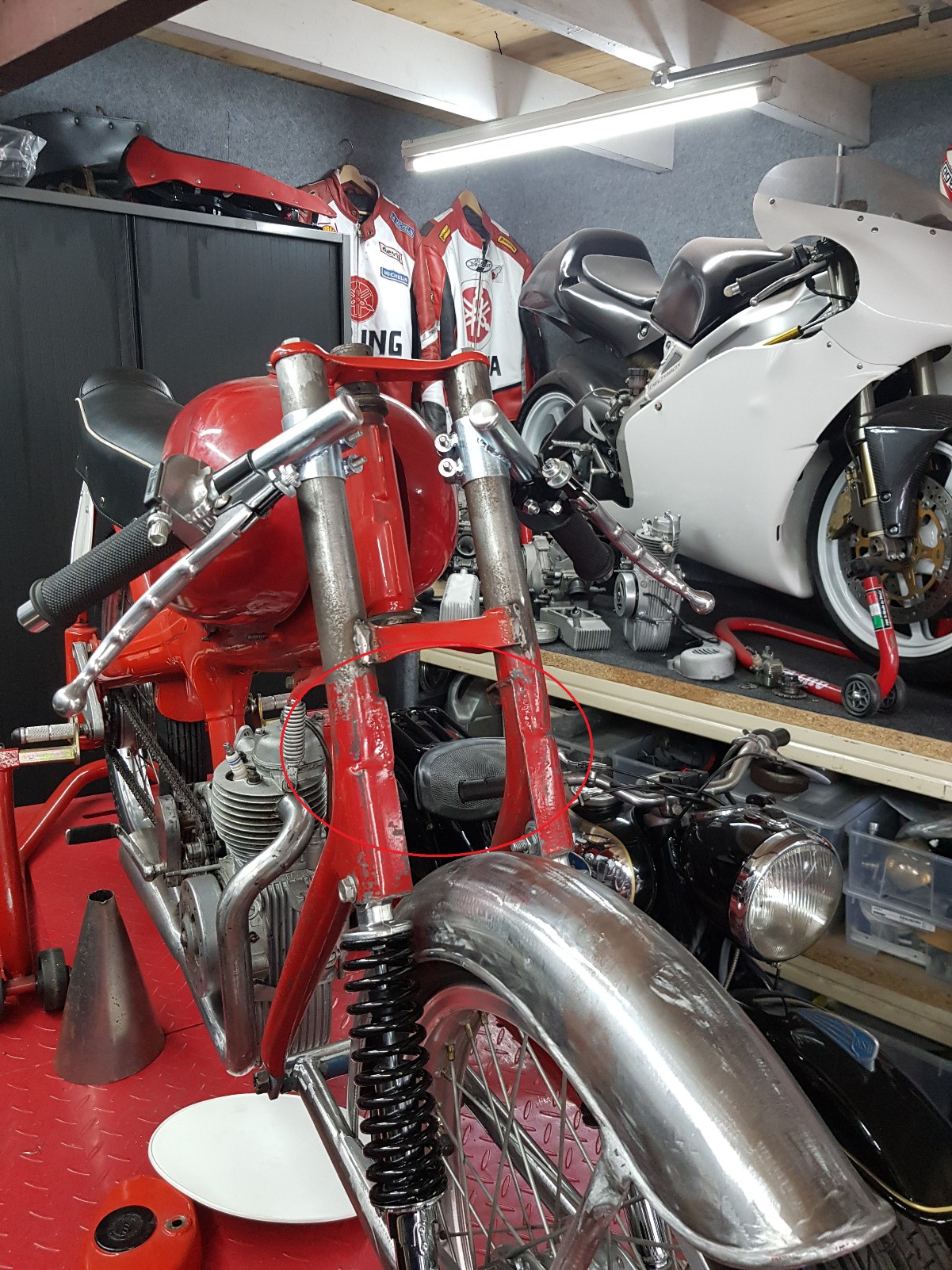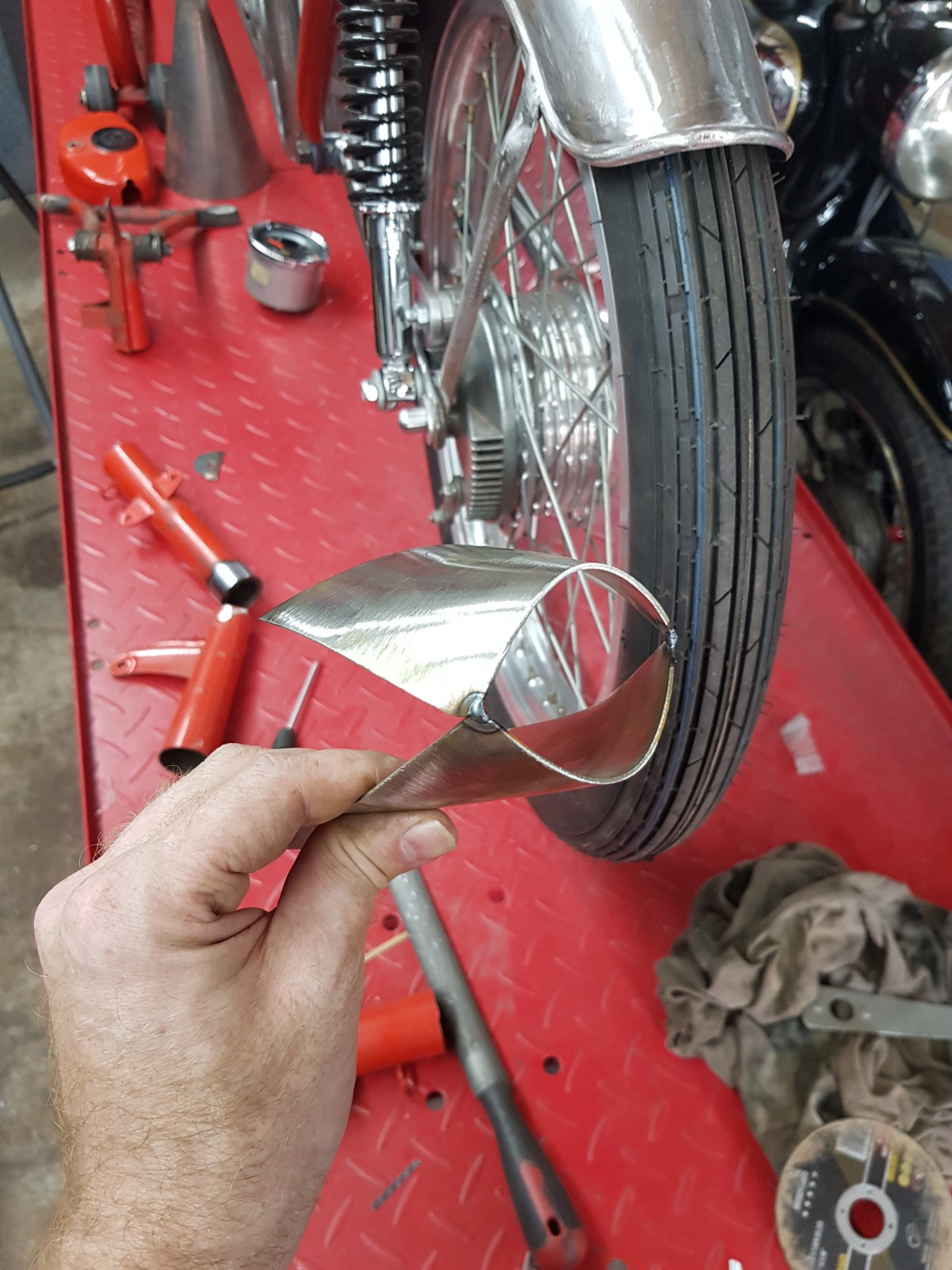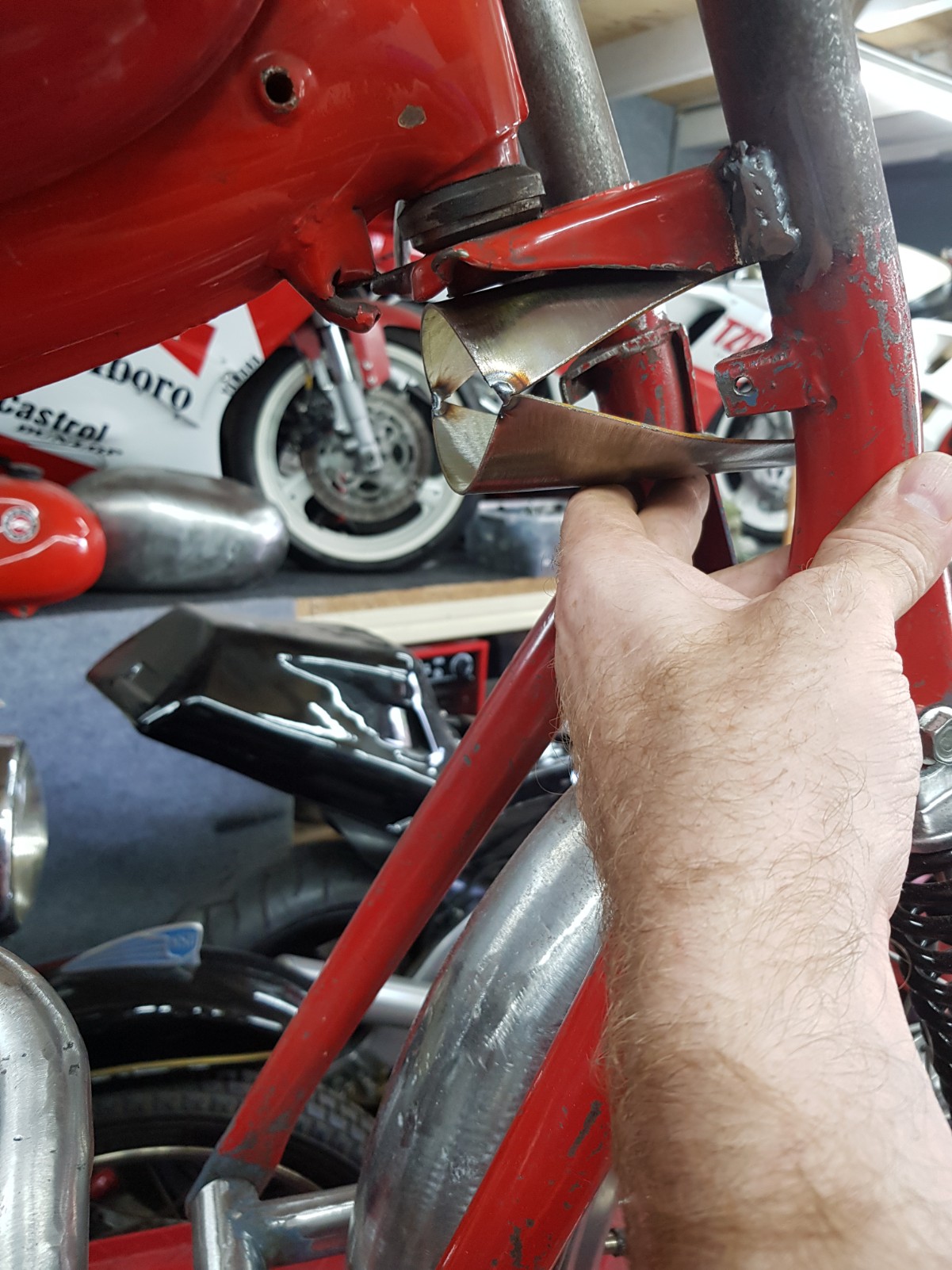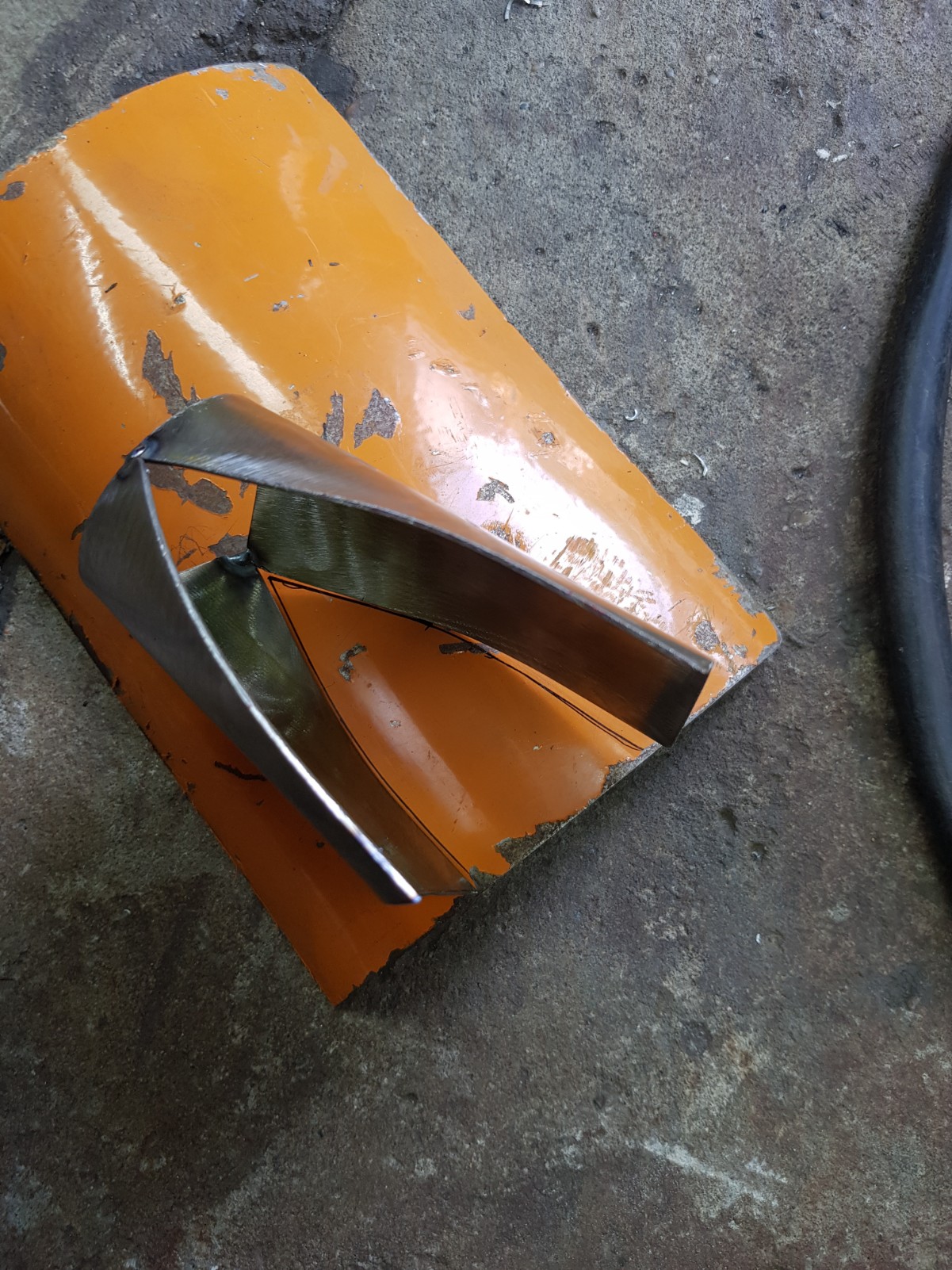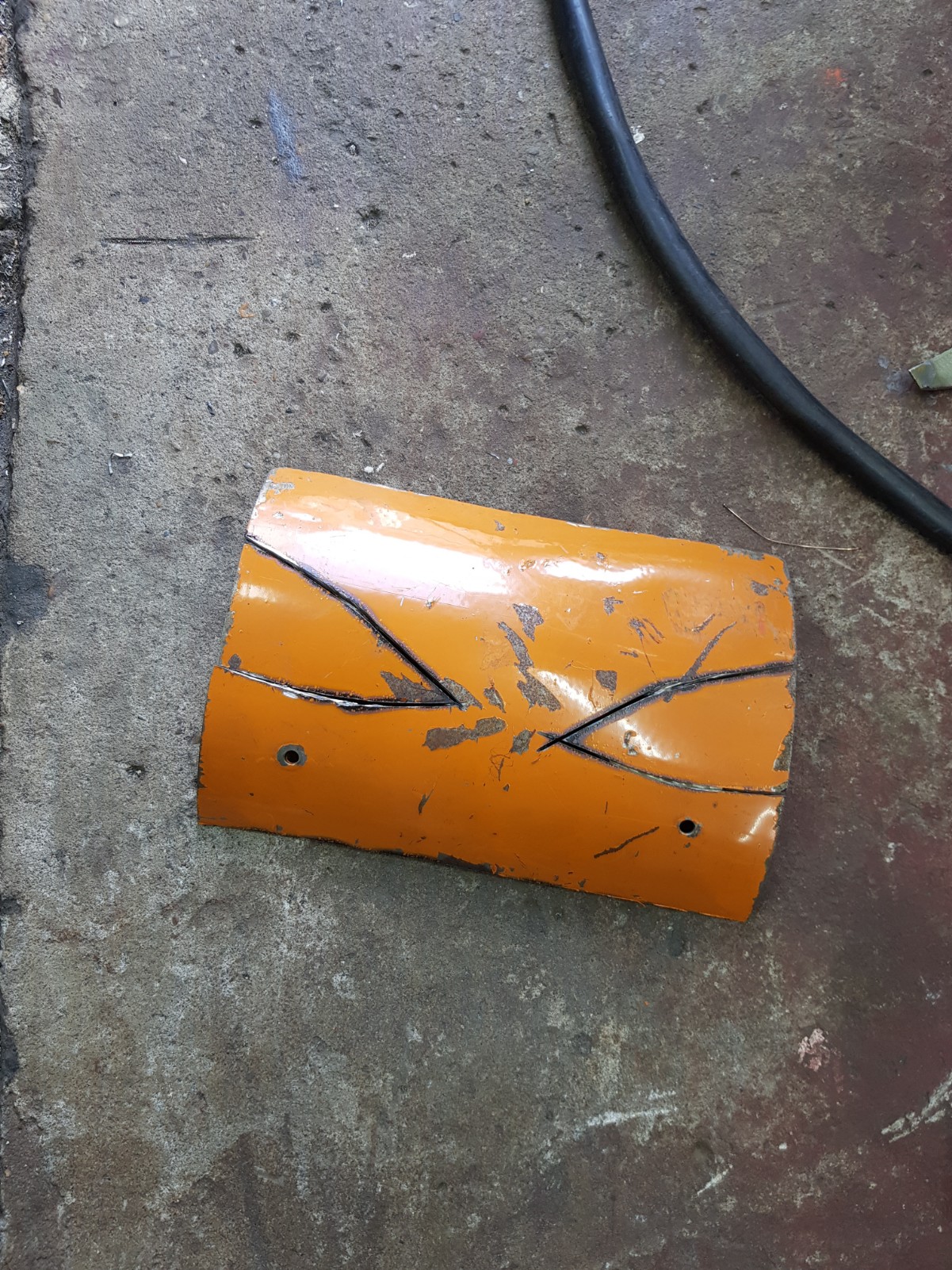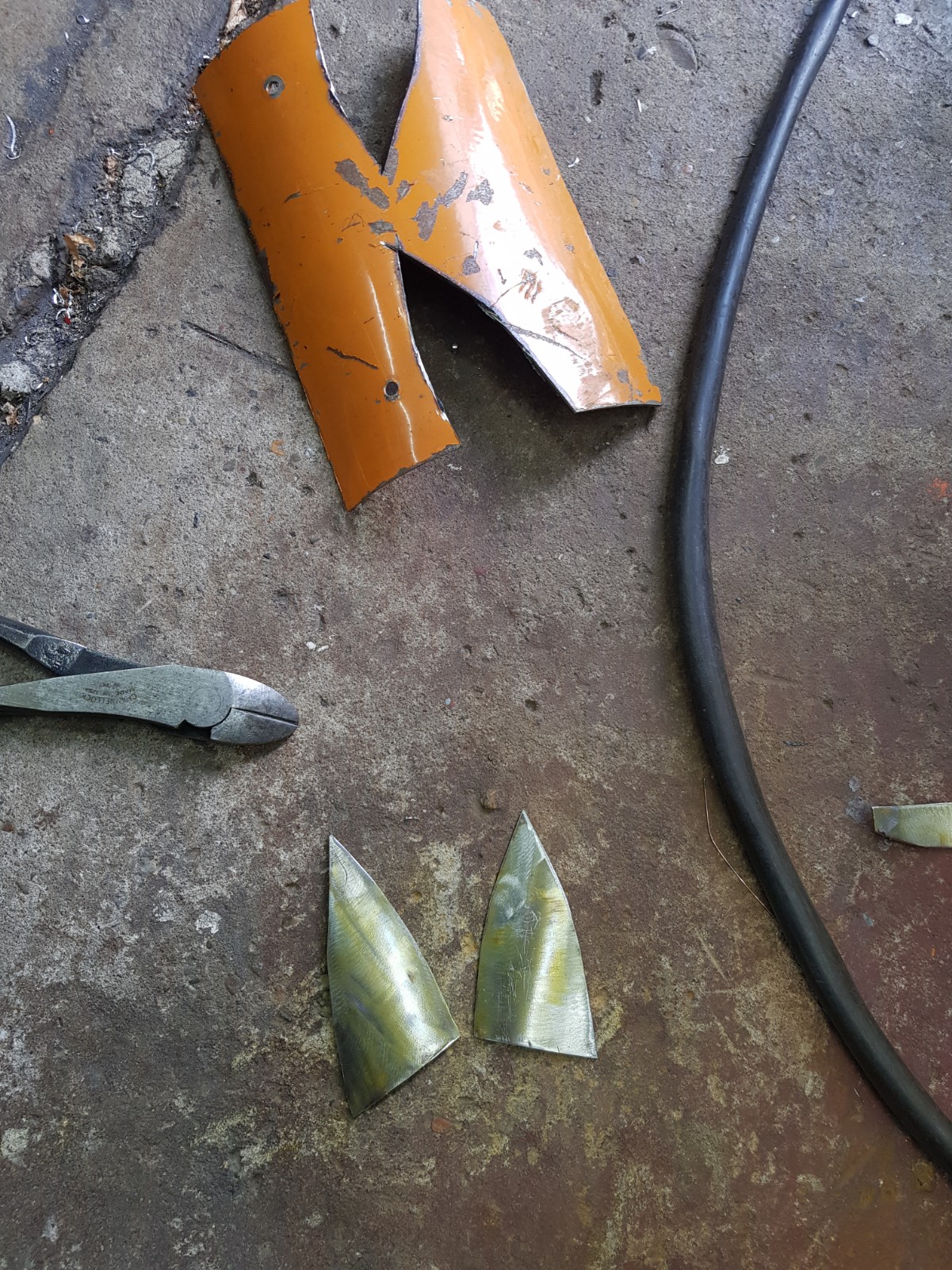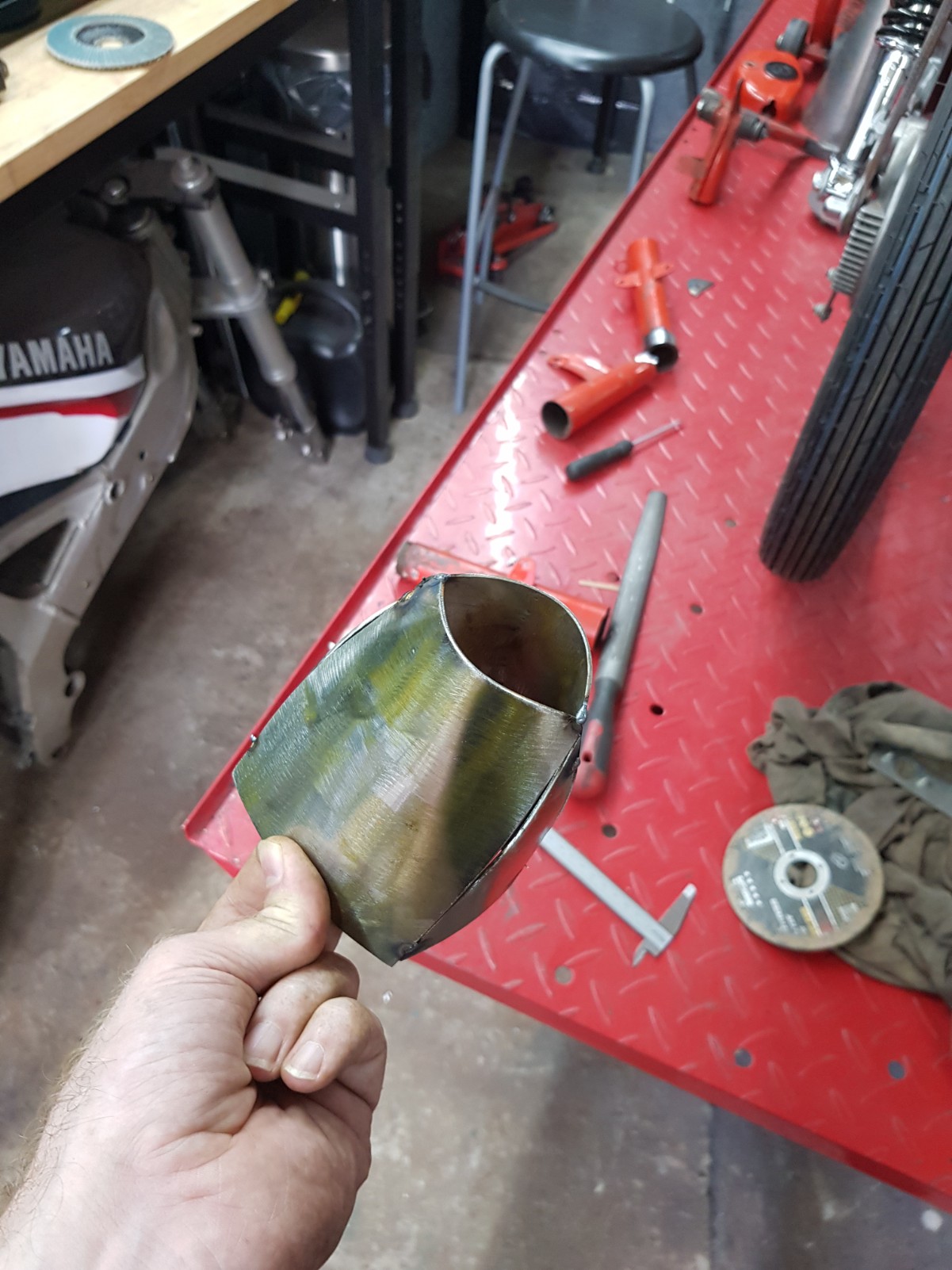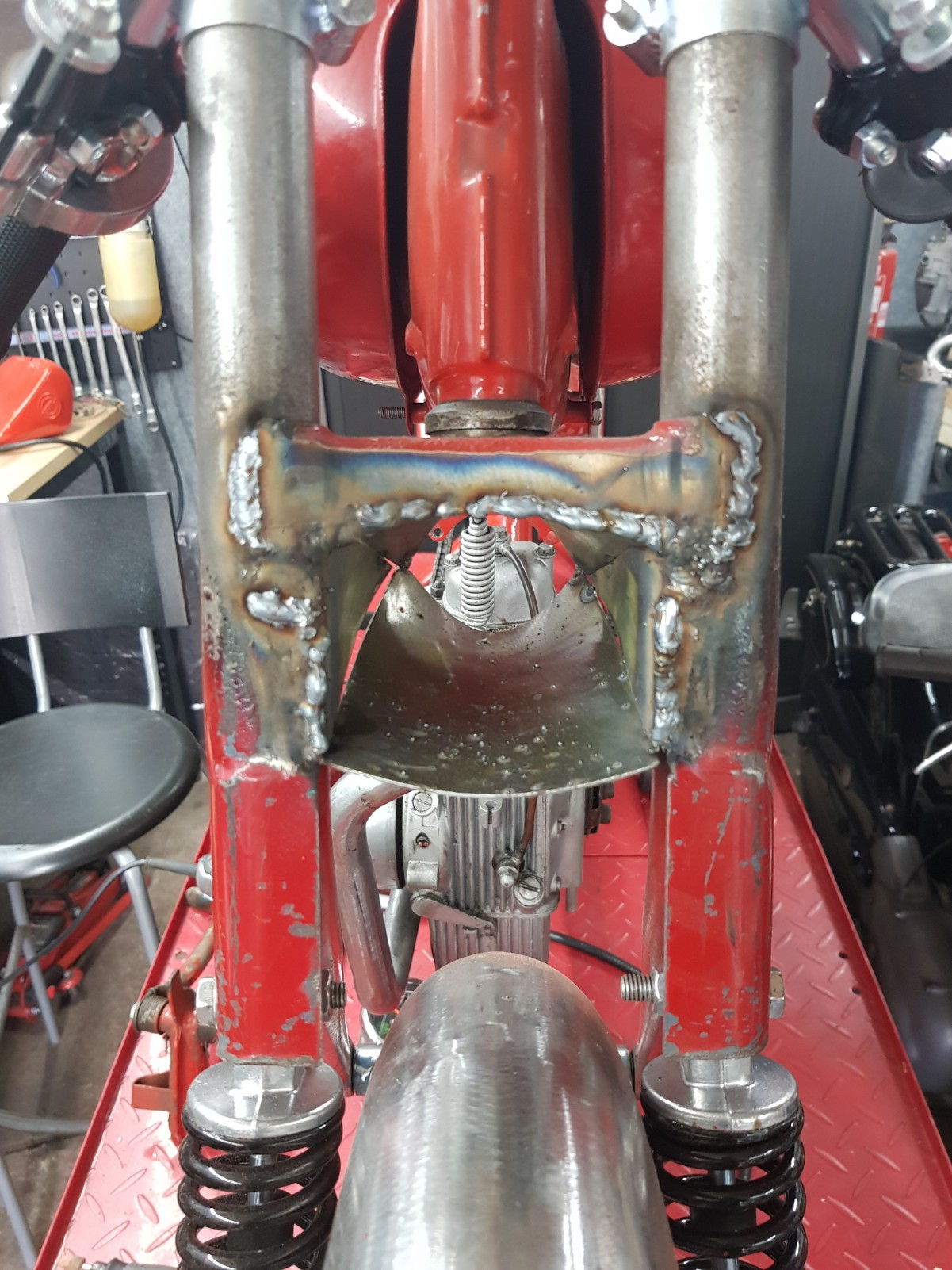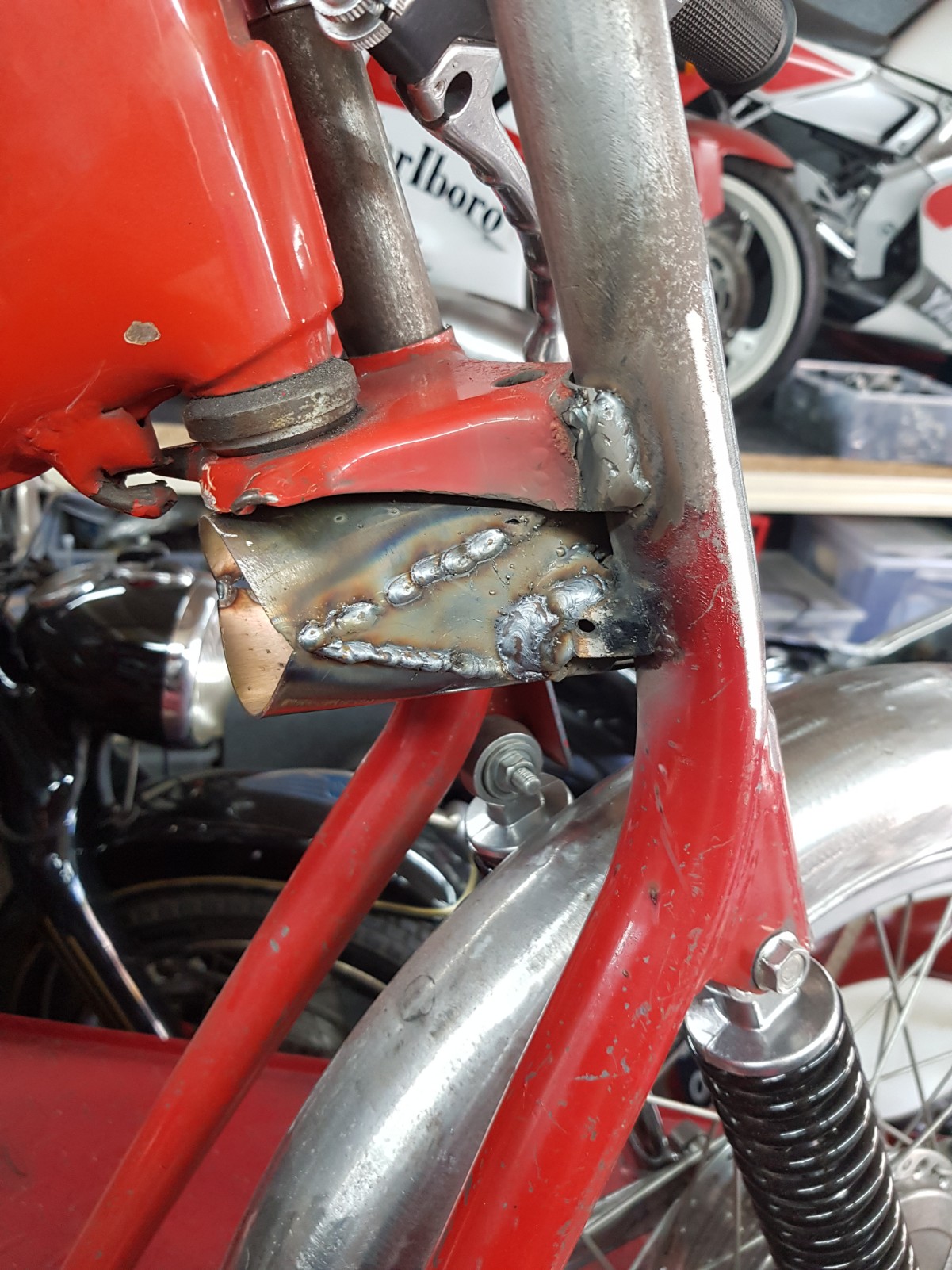 Started with grinding it clean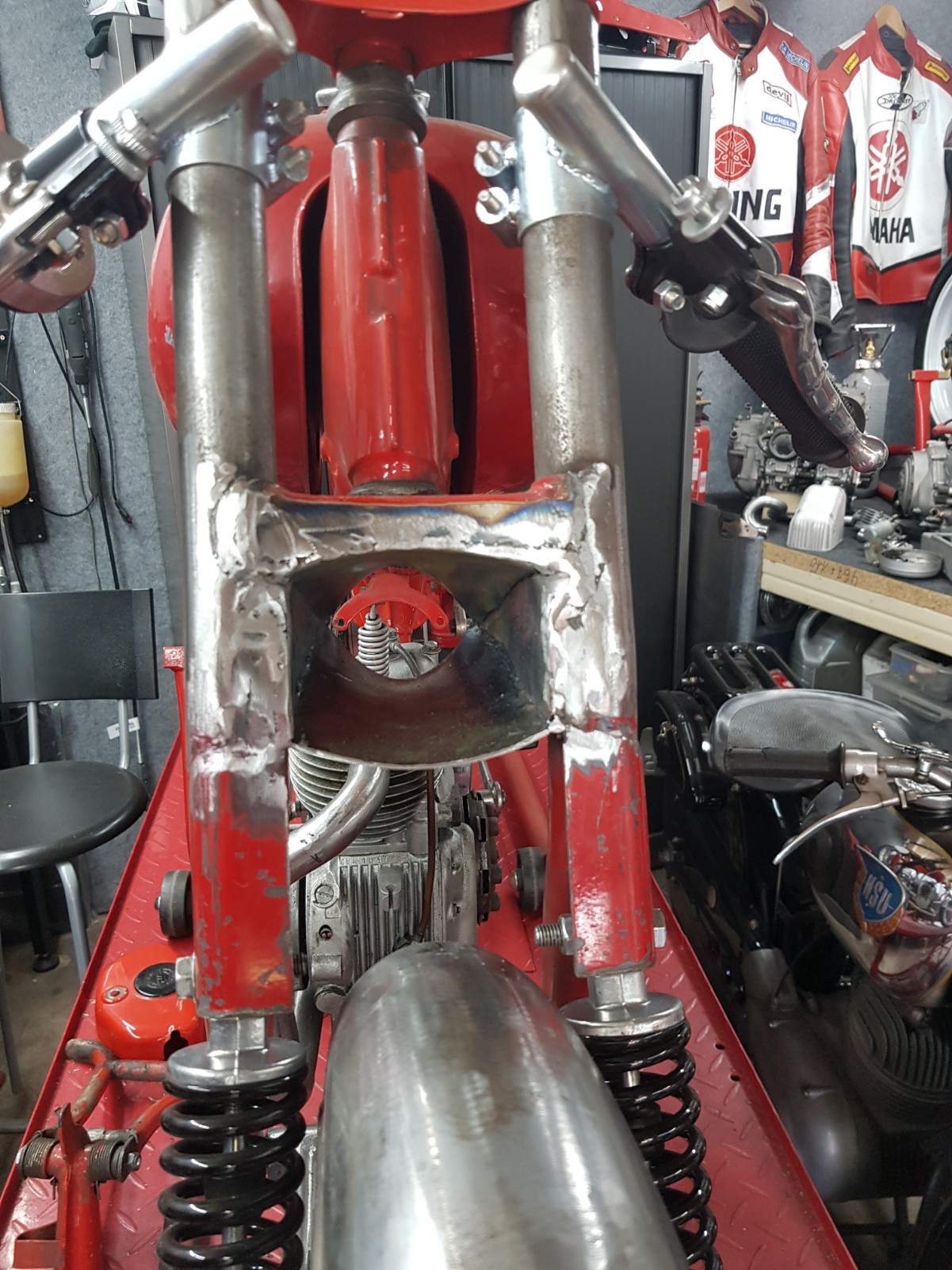 Here you see the idea, airstream towords the coil.