Starting sorting out the chain alignment problem. The were two problems
1) Cain hitting the lower mounting bolt.
2) Chain aliment wasn't good enough.
Just started to work out two ideas.

Made quickly two spacers.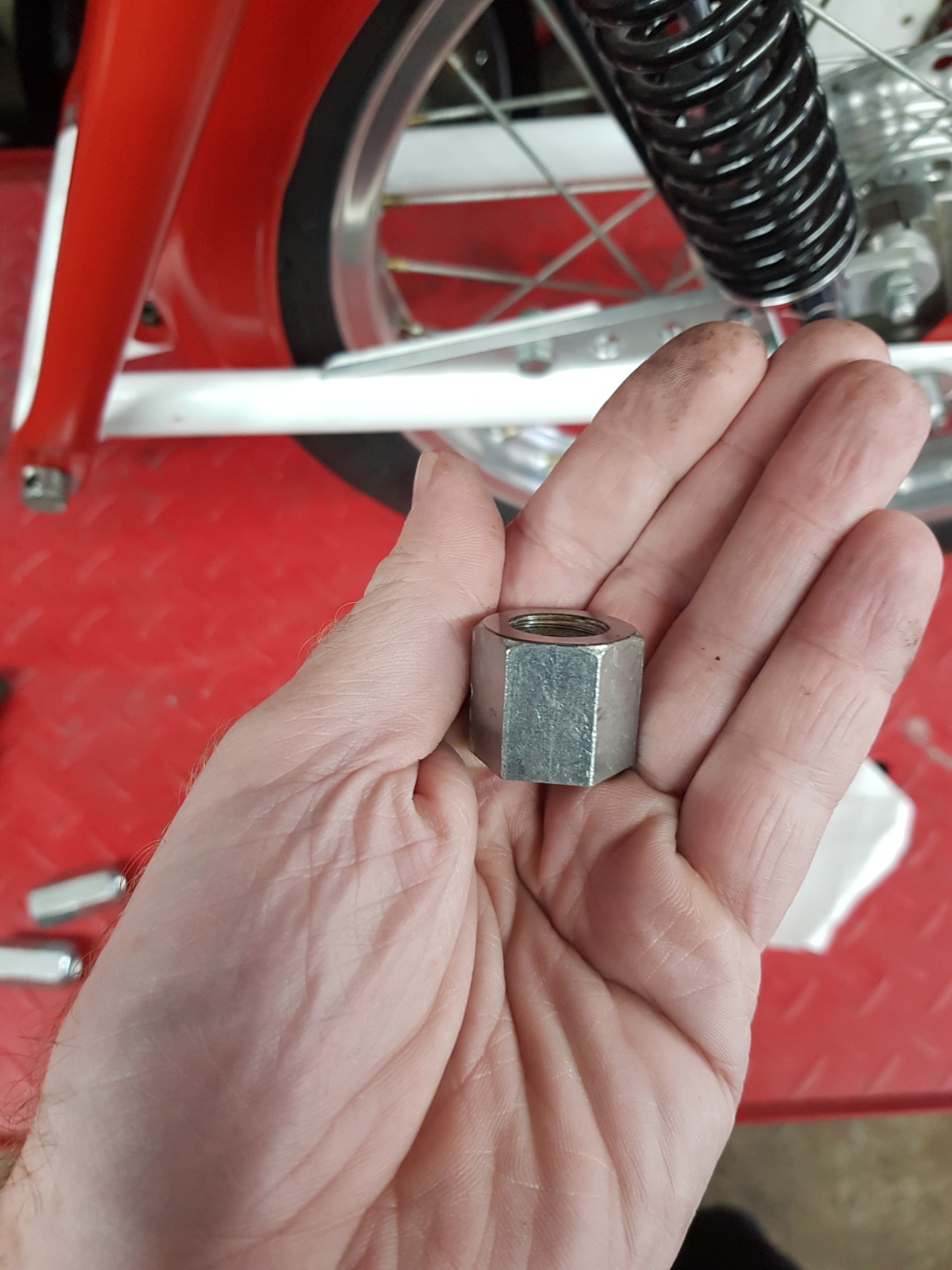 Strapped the motor down so I won't lift it.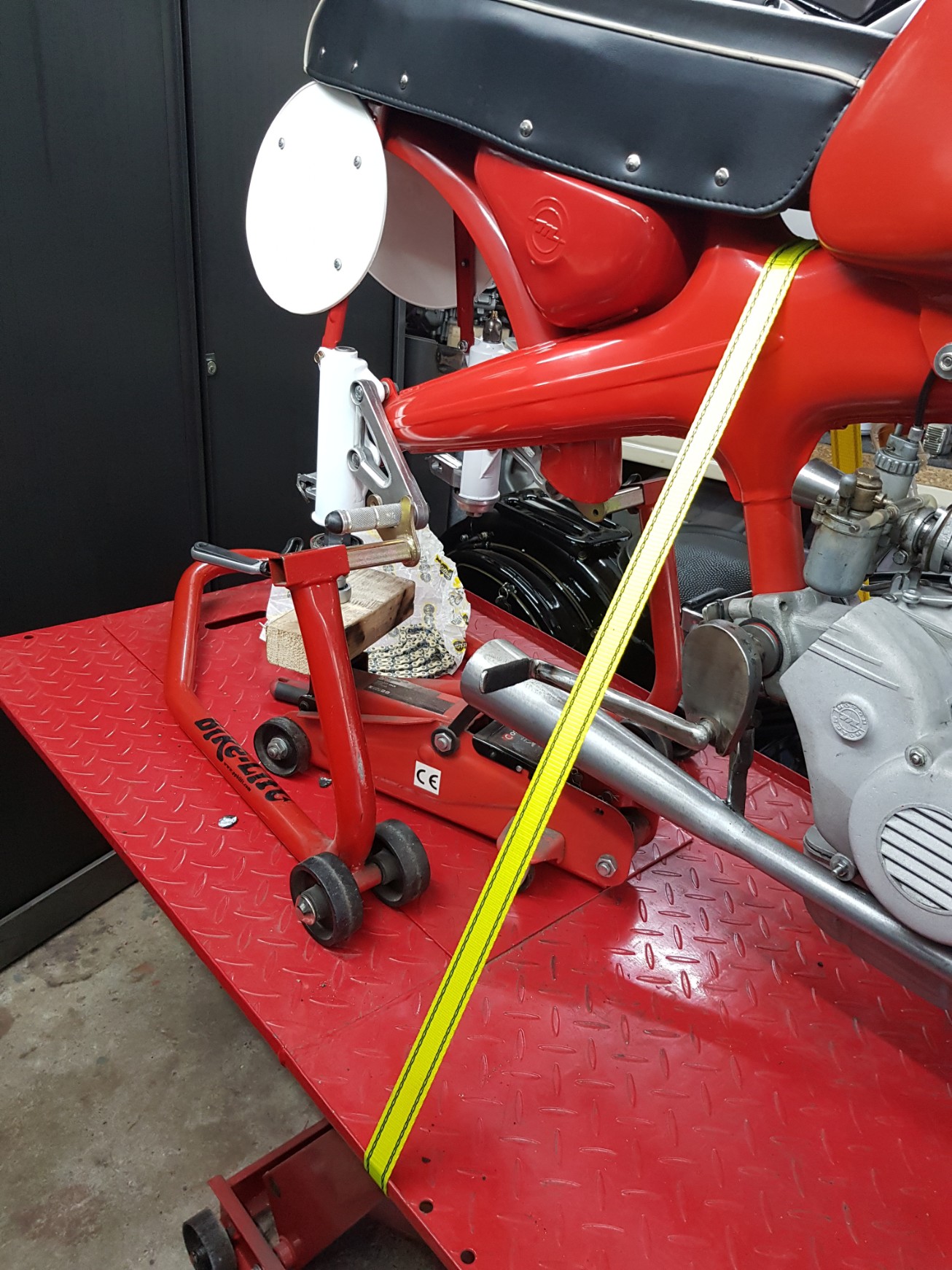 With the help of a car jack pushed it up so I can bolt it in.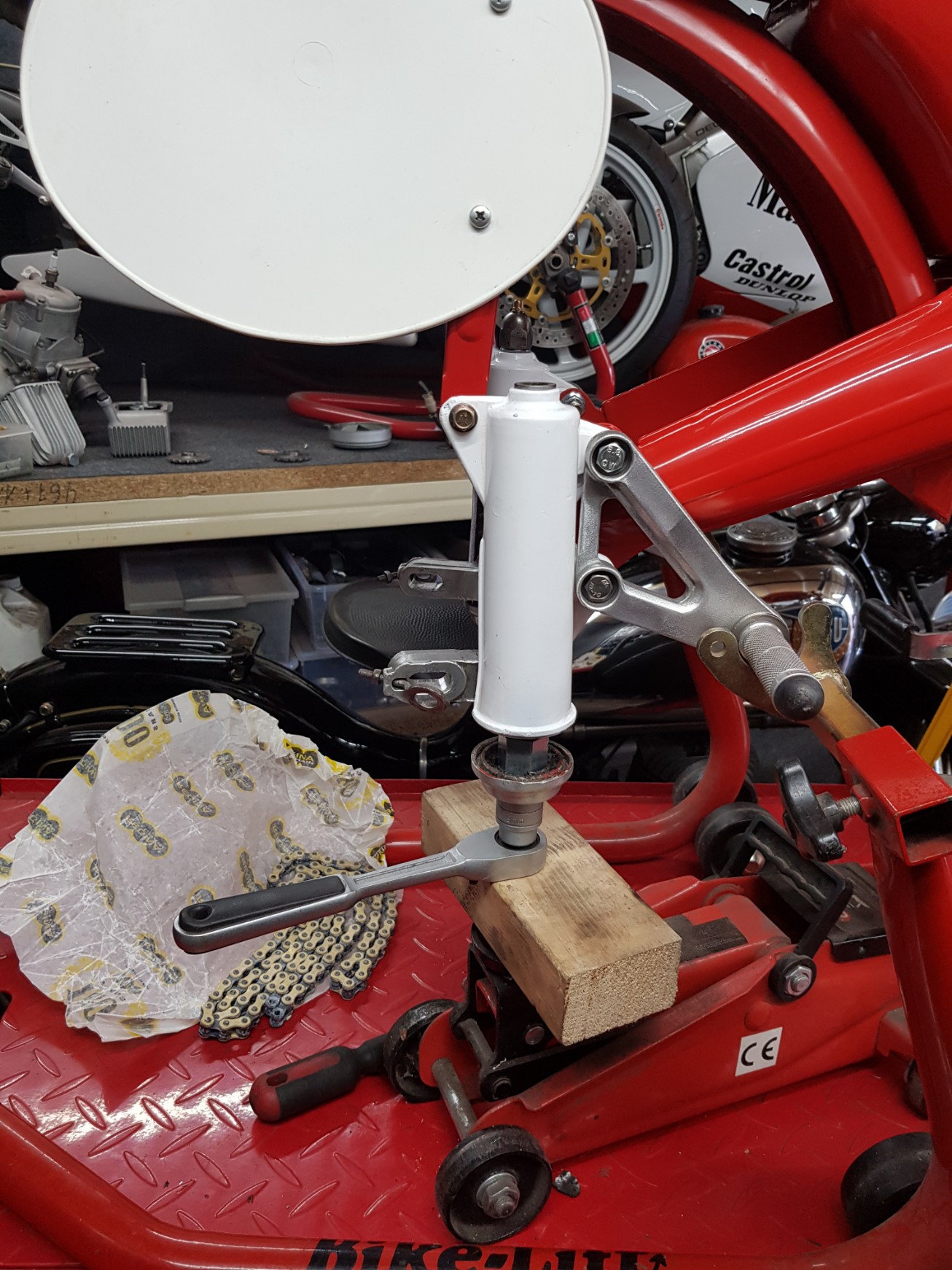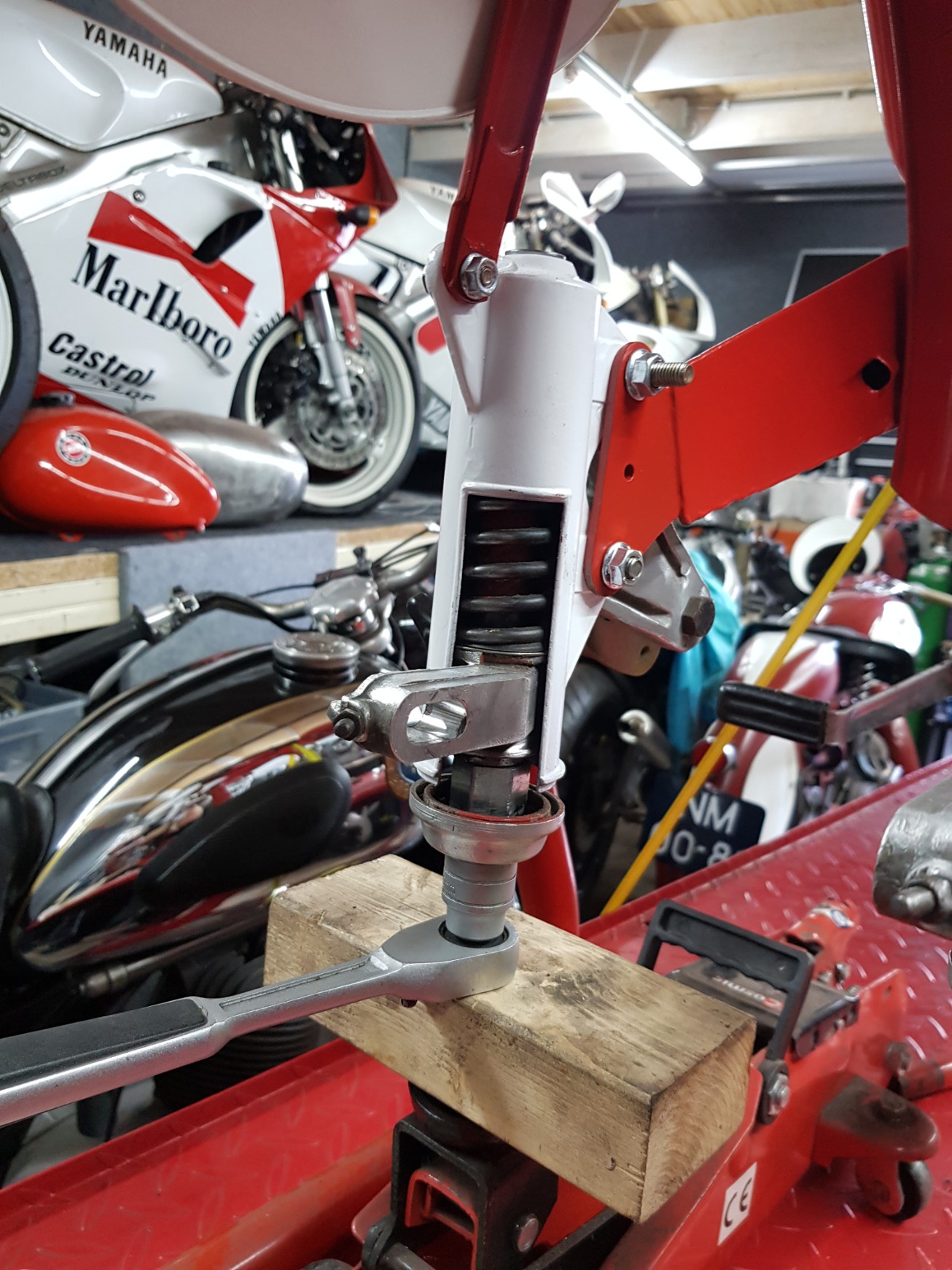 It lowered the bike a bid, but it gives me a good clearance between the bolds.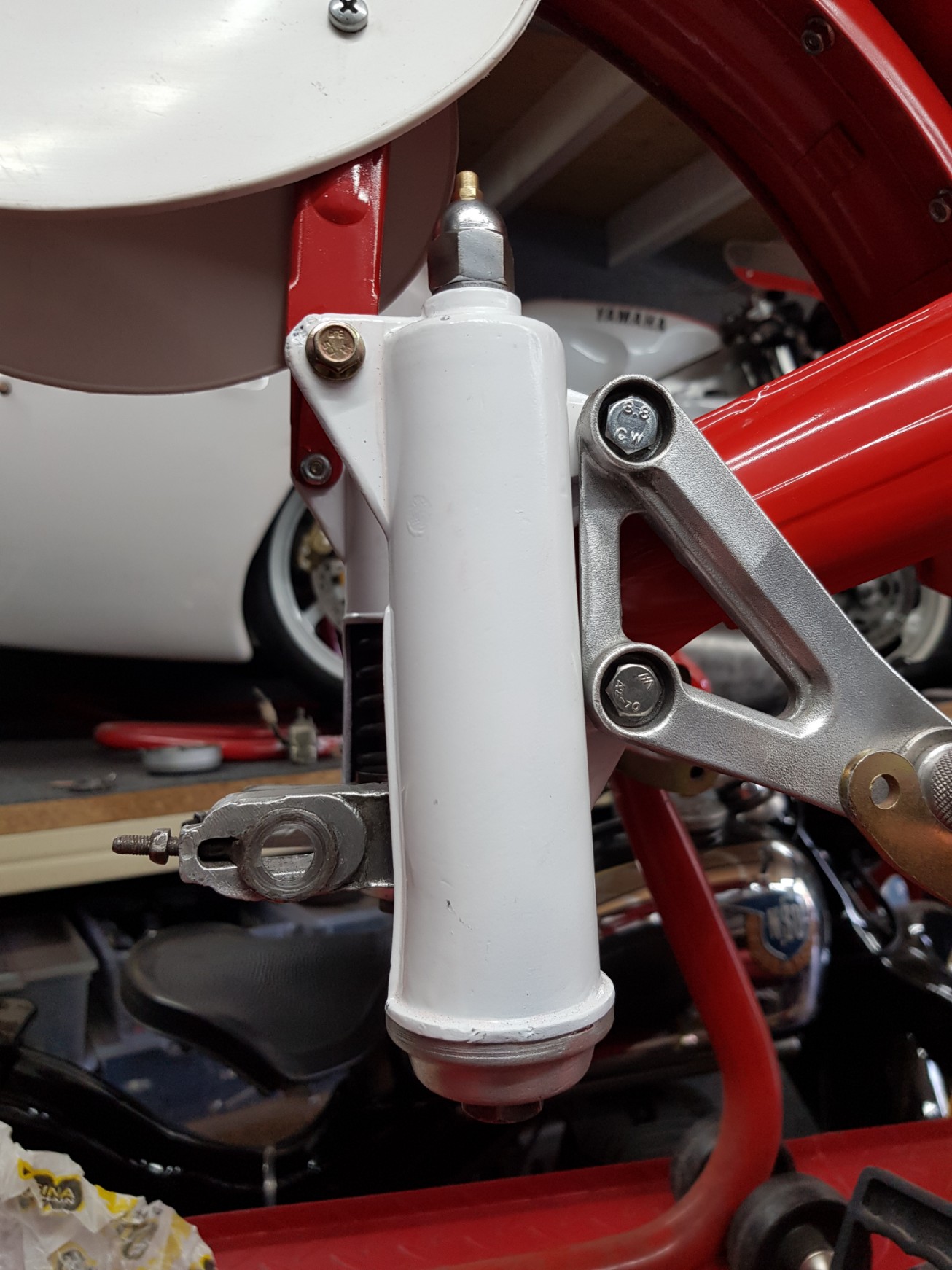 Nice and free, the chain is not hitting anything.