I'm still having engine problems, it sounds like it is choking on it self ones you give have till full throttle.
It sounds to rich, but dropped the main drastic and the problem is still staying.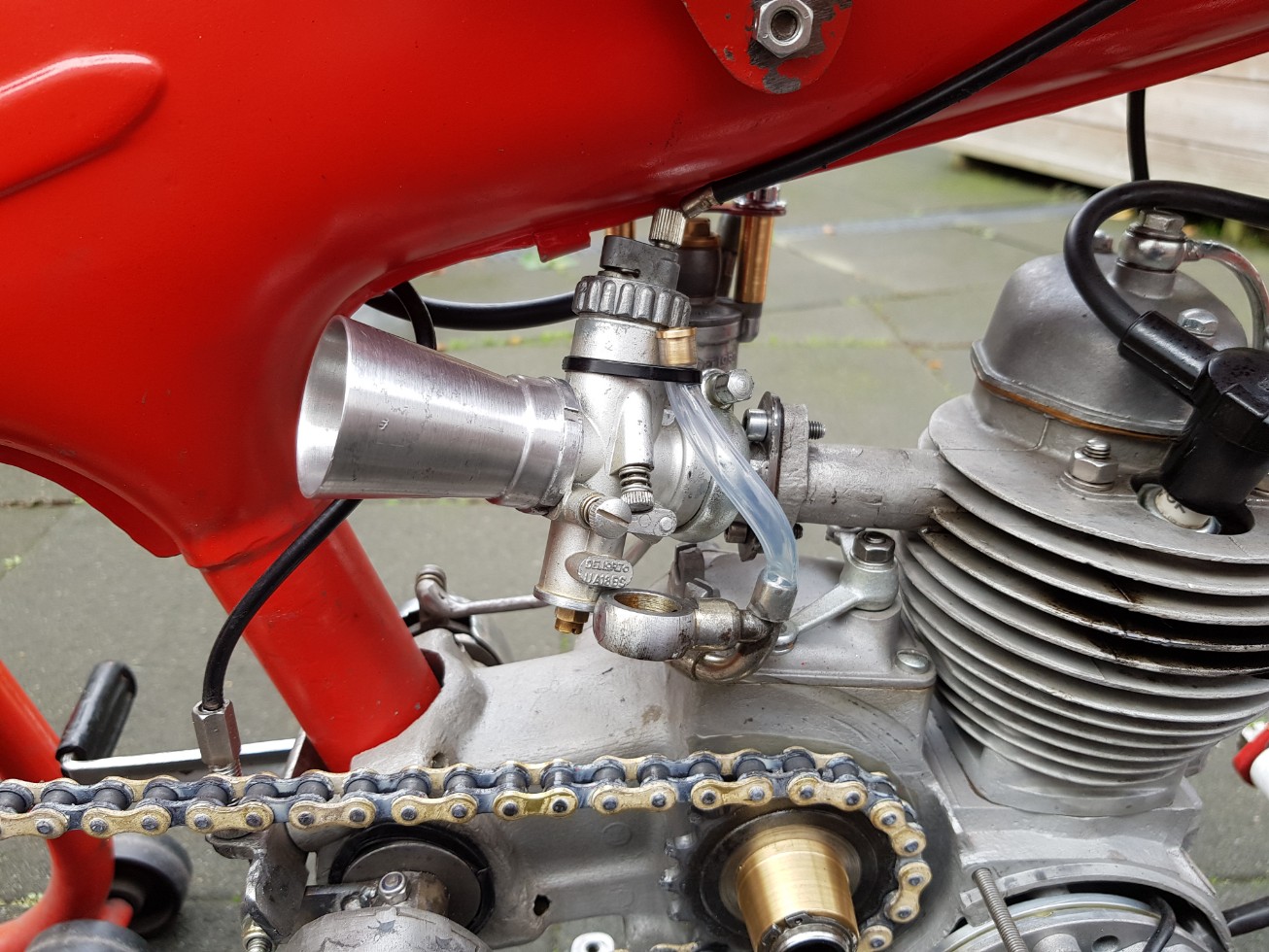 Almost out of range with my Dellorto assortment.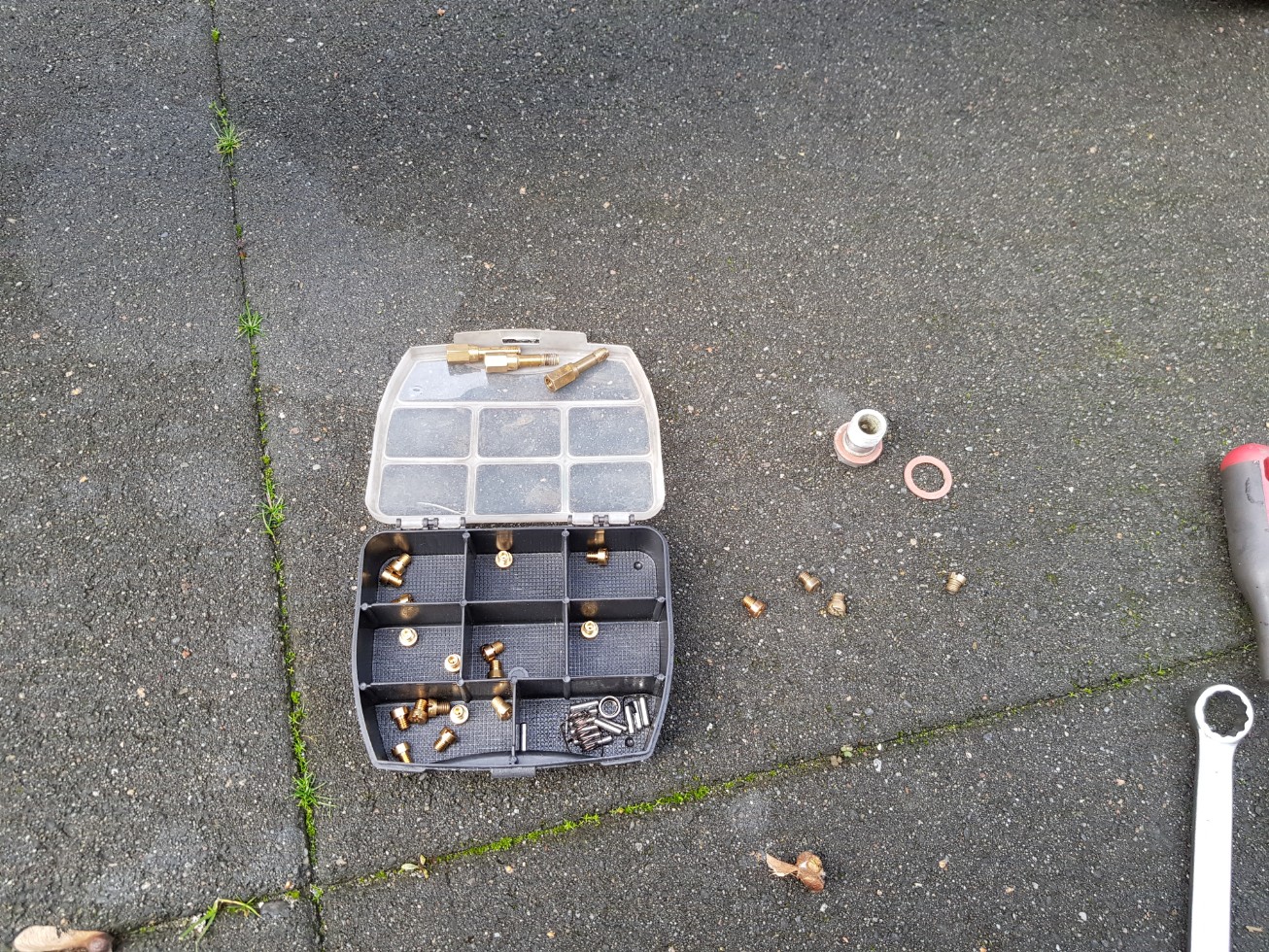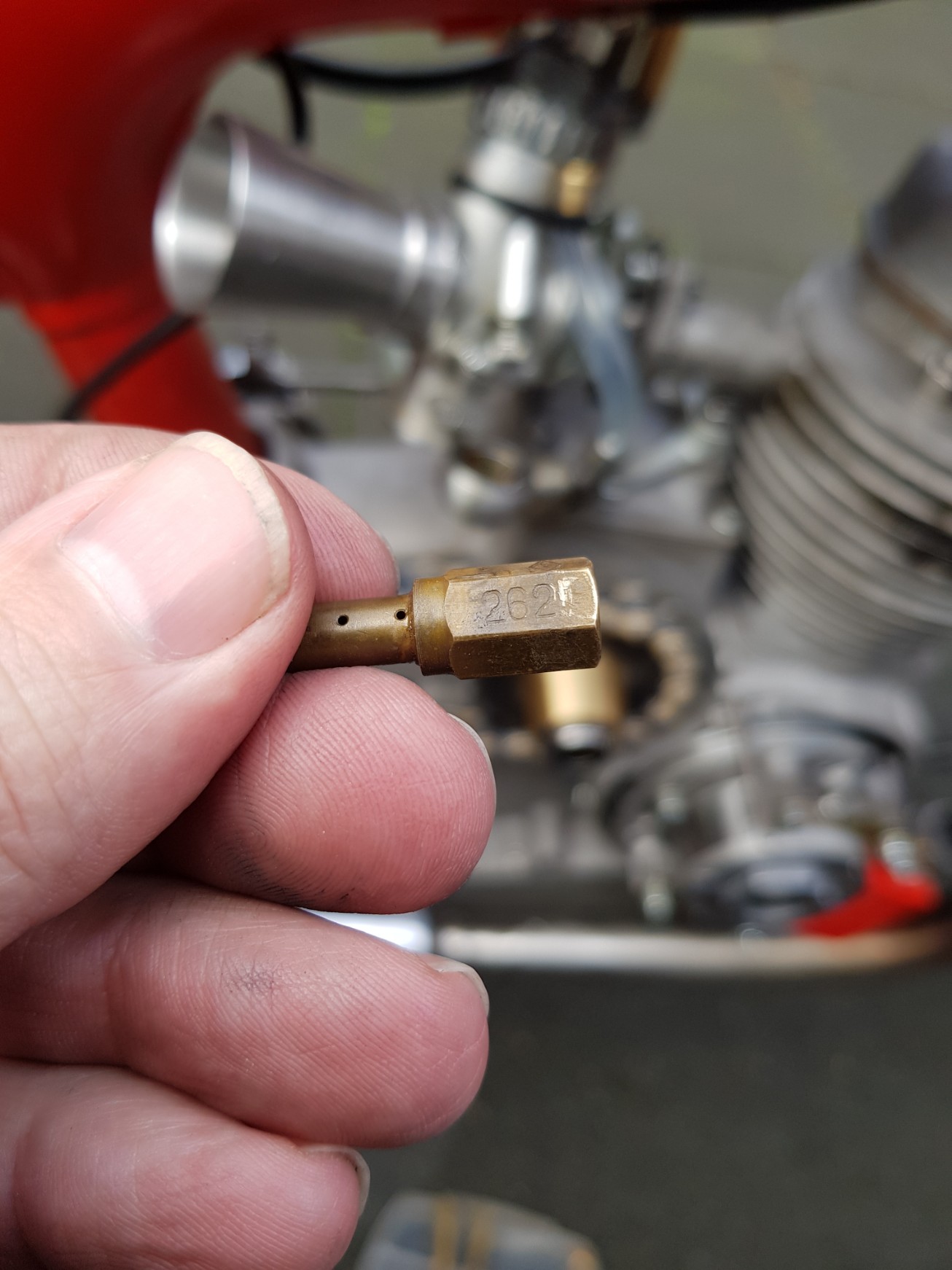 Its running within a meter, also stationery is not a problem.
But going to half or full throttle it is choking on it self.
Perhaps to rich are a mechanical failure.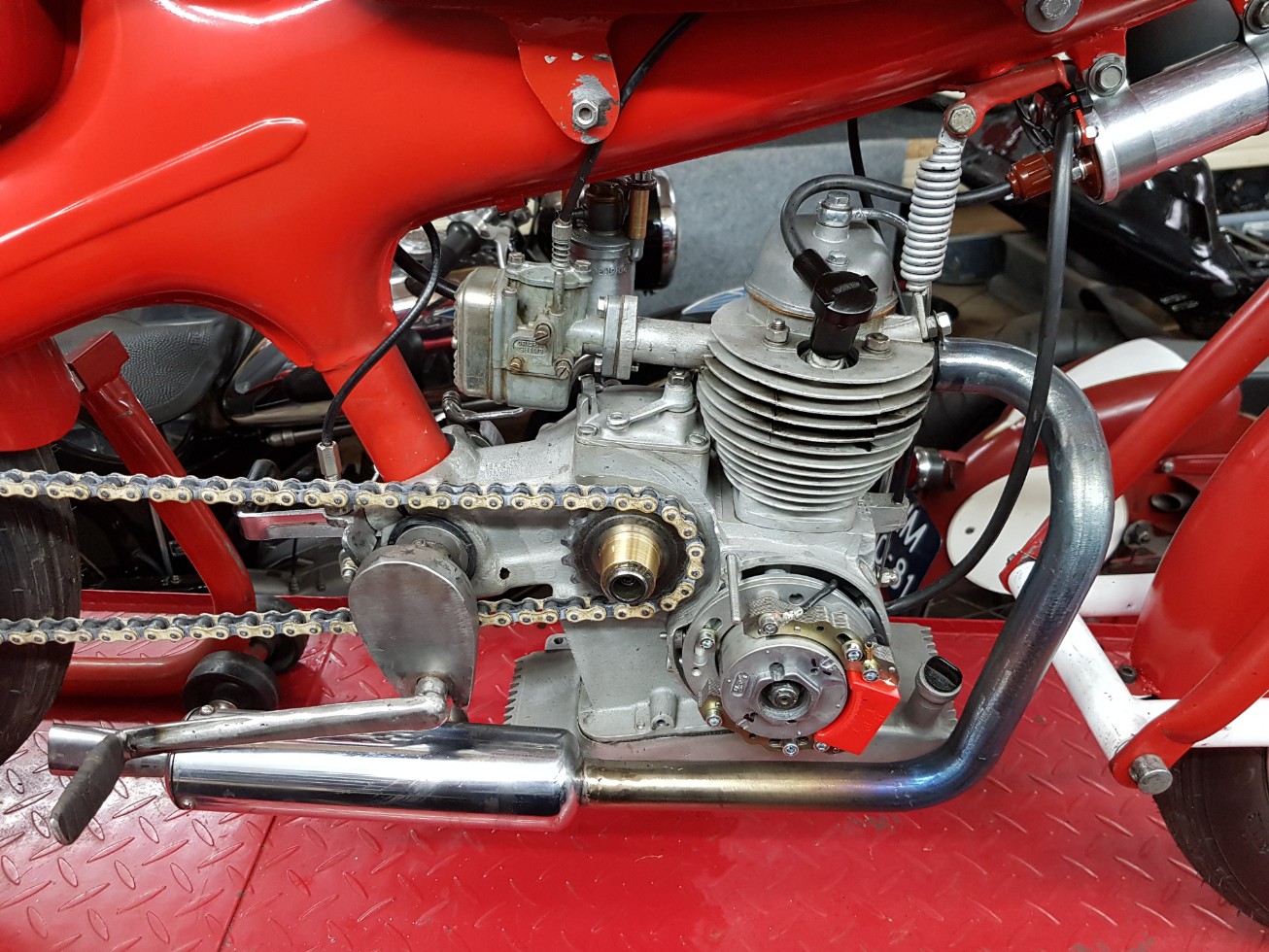 Checked the valve free play.
Also looks like its working correct
Had to make sure that mechanical the engine is good, so removed the head for inspection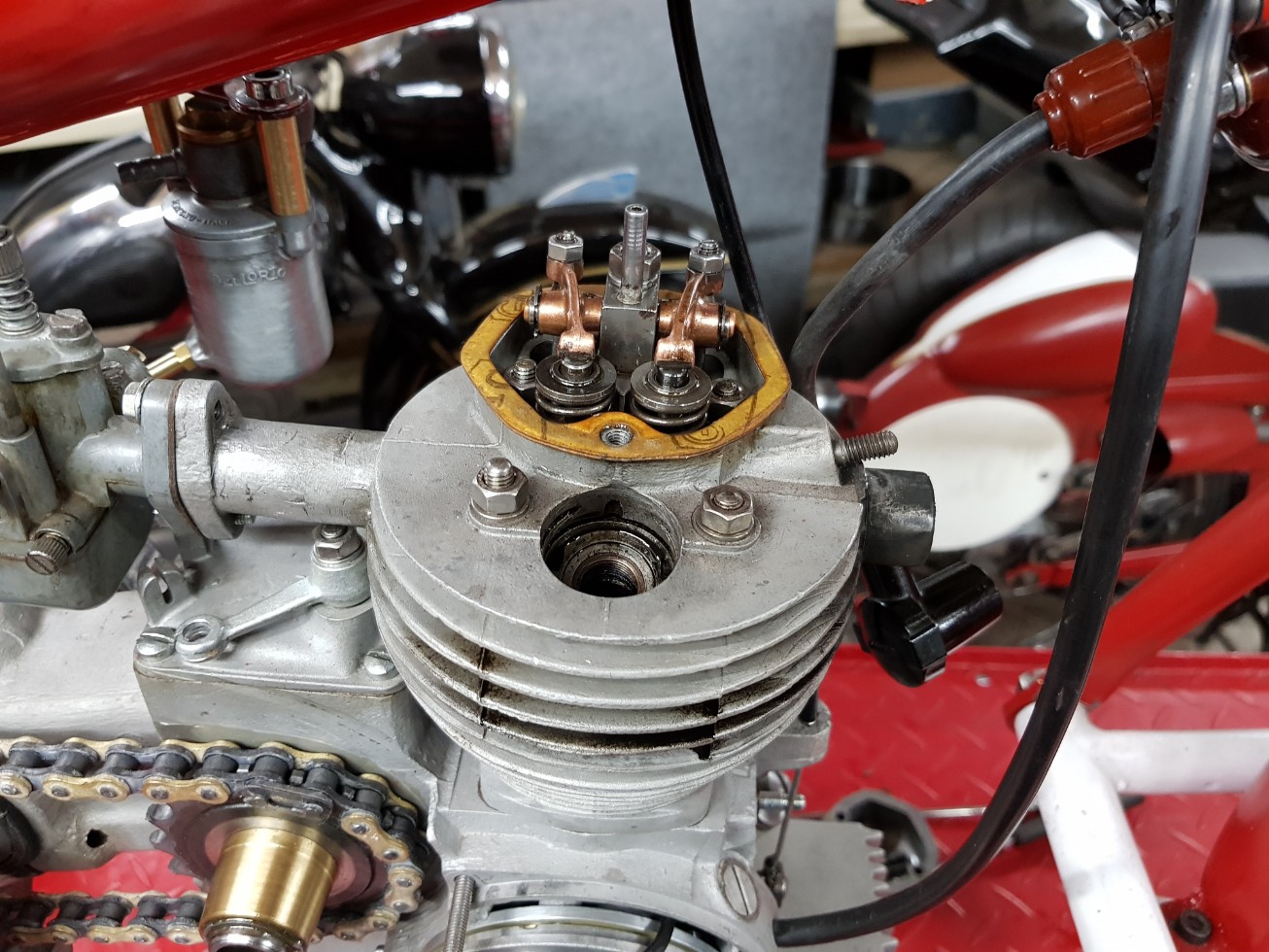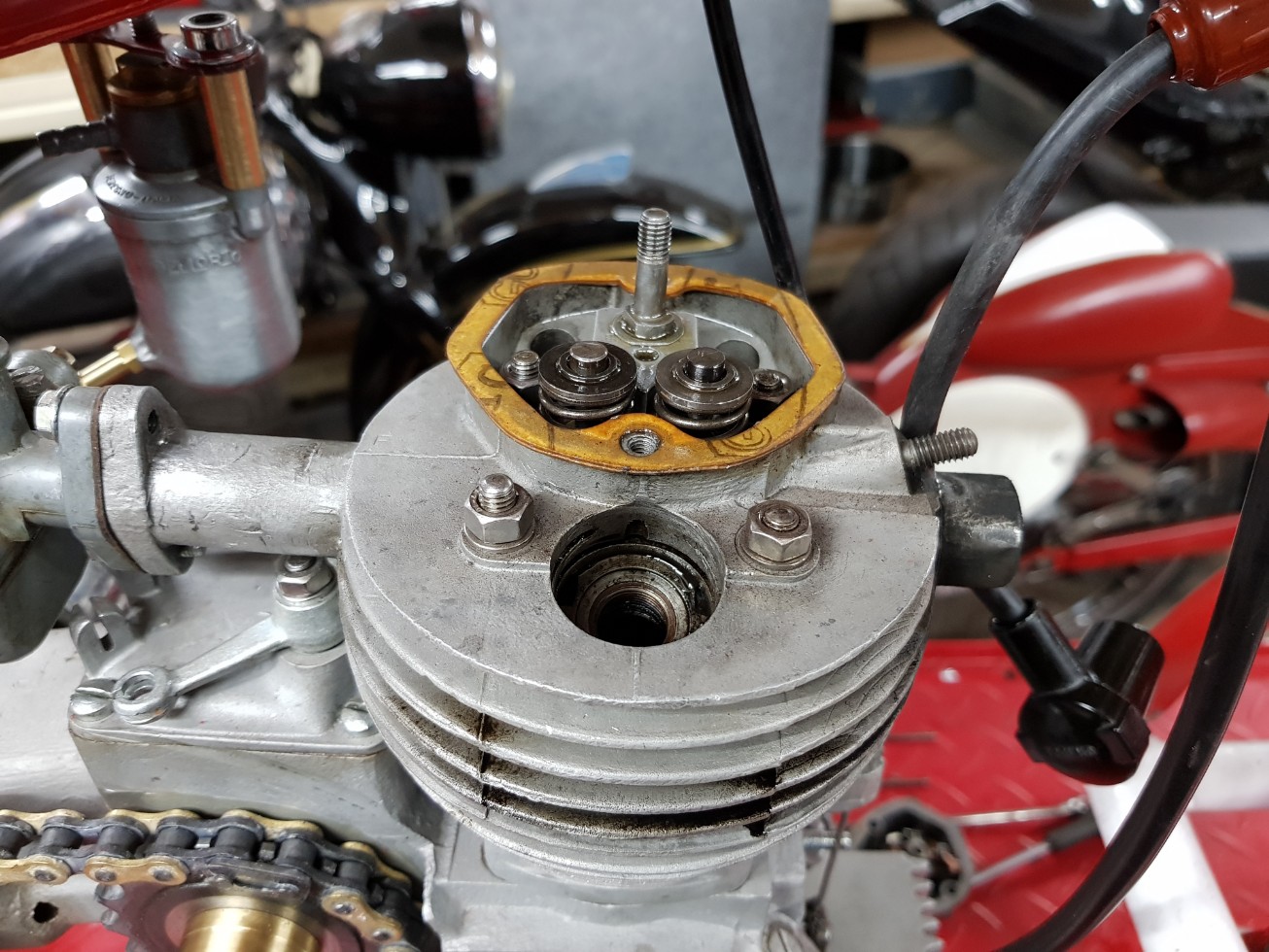 Piston, first impression is good.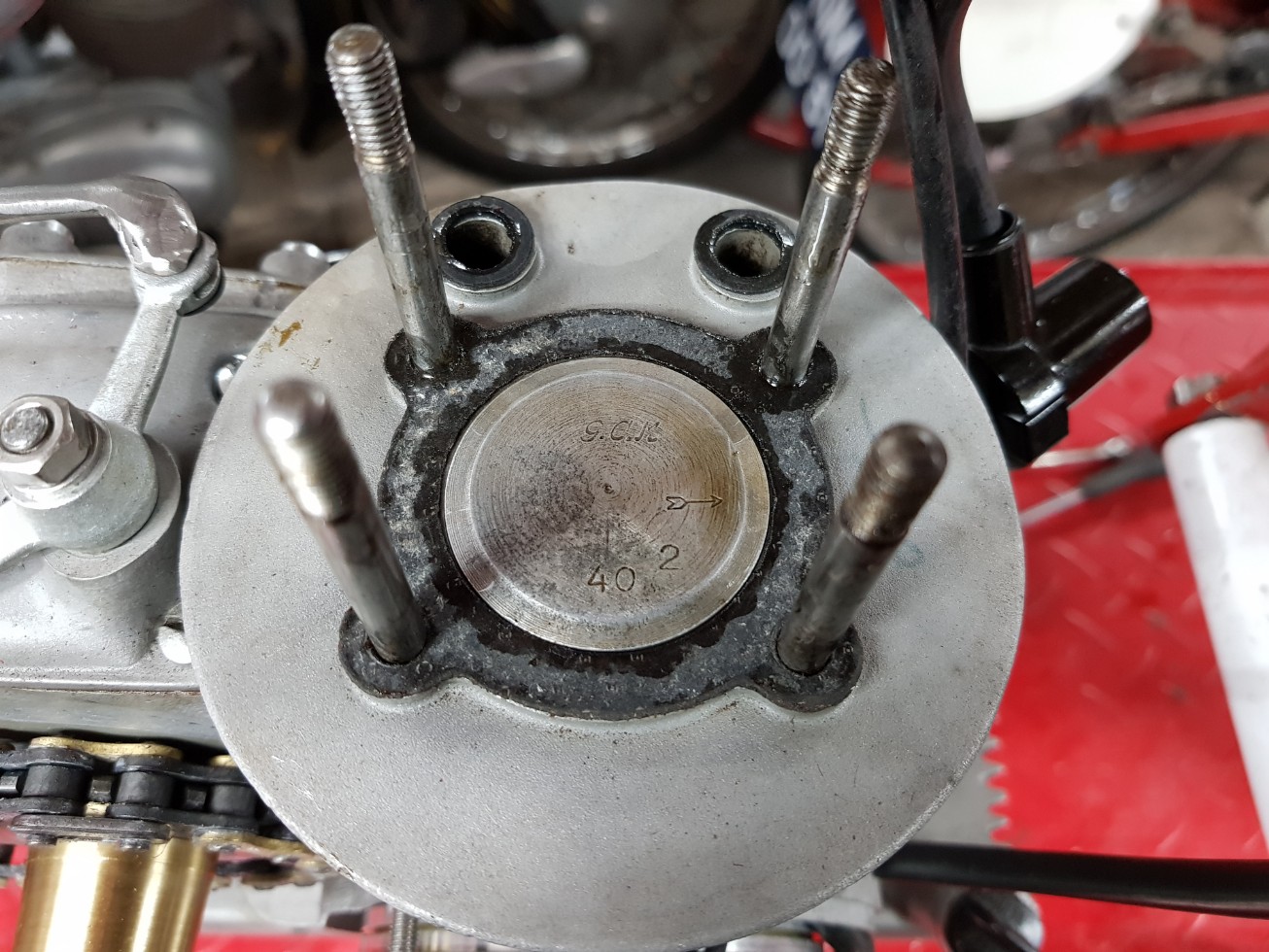 Exhaust vave needs investigation.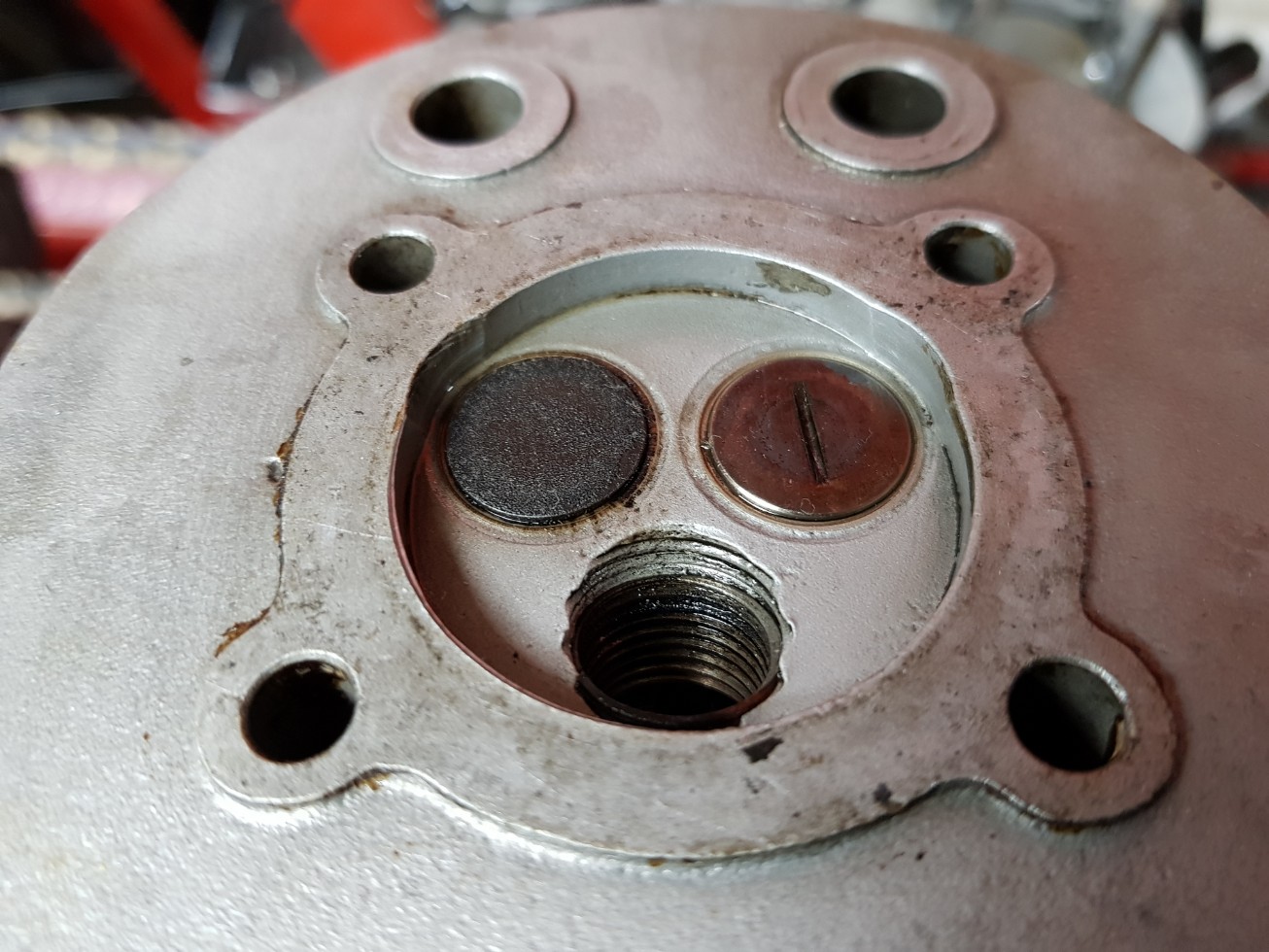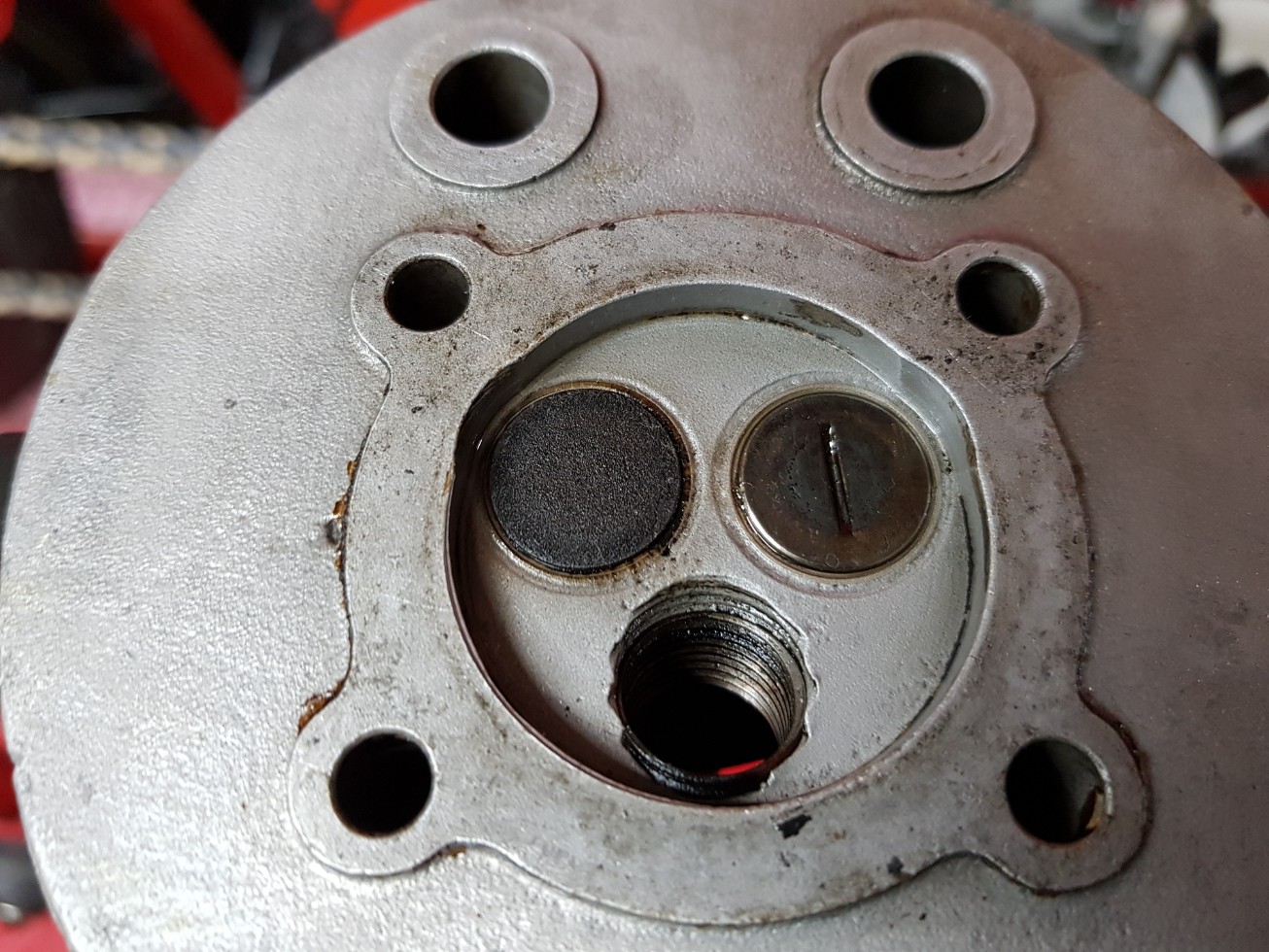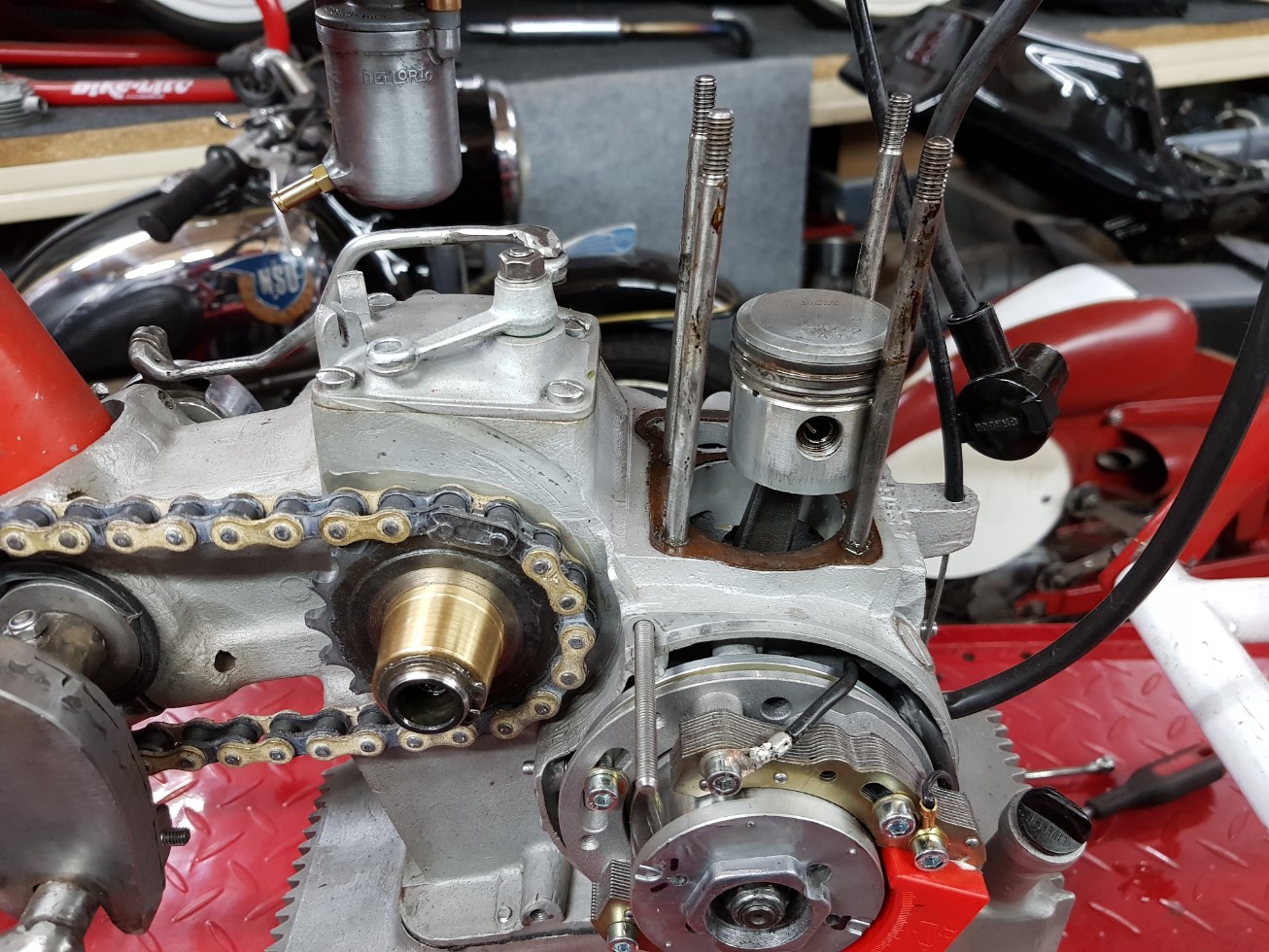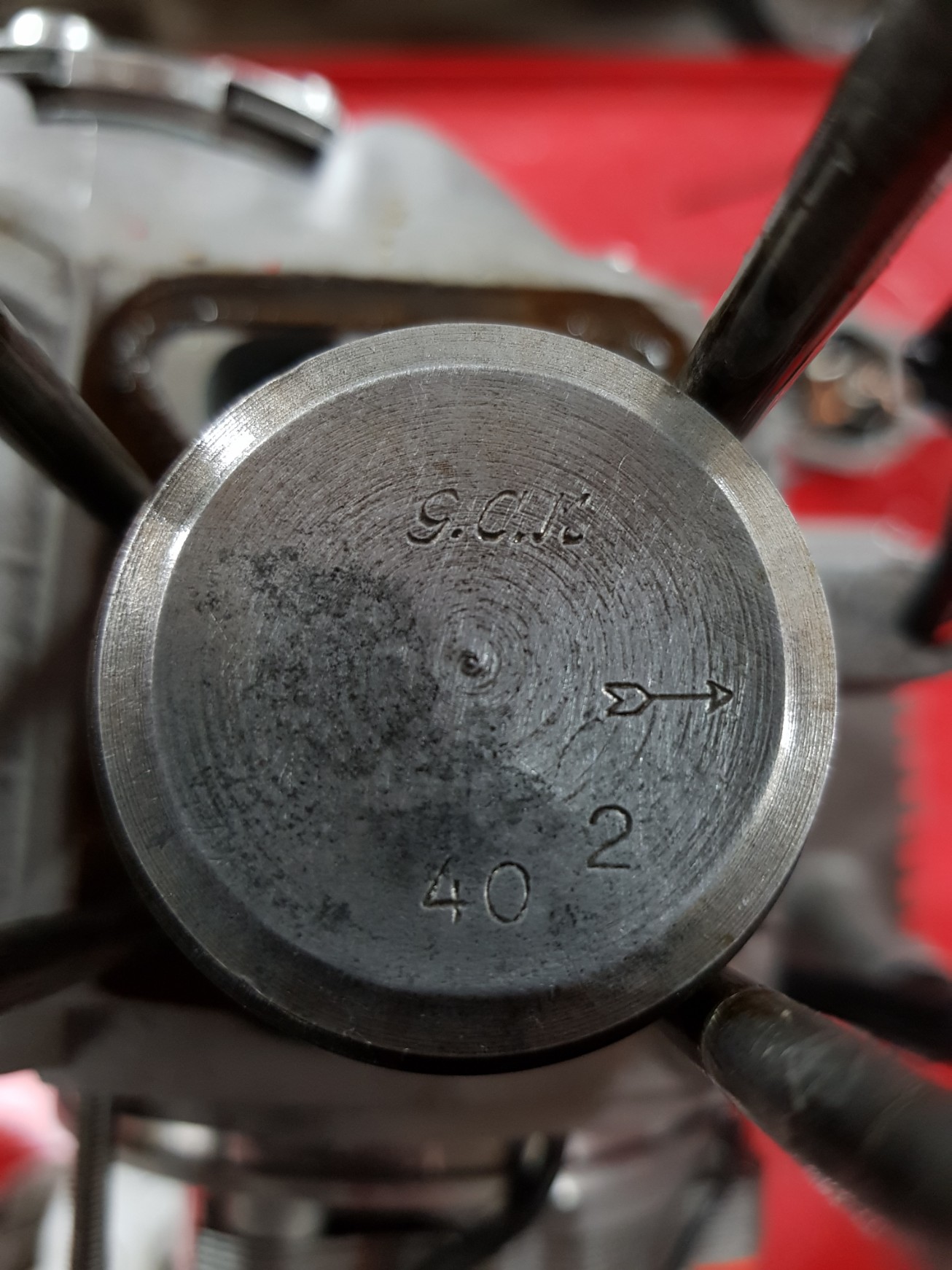 Cilinder is looking good.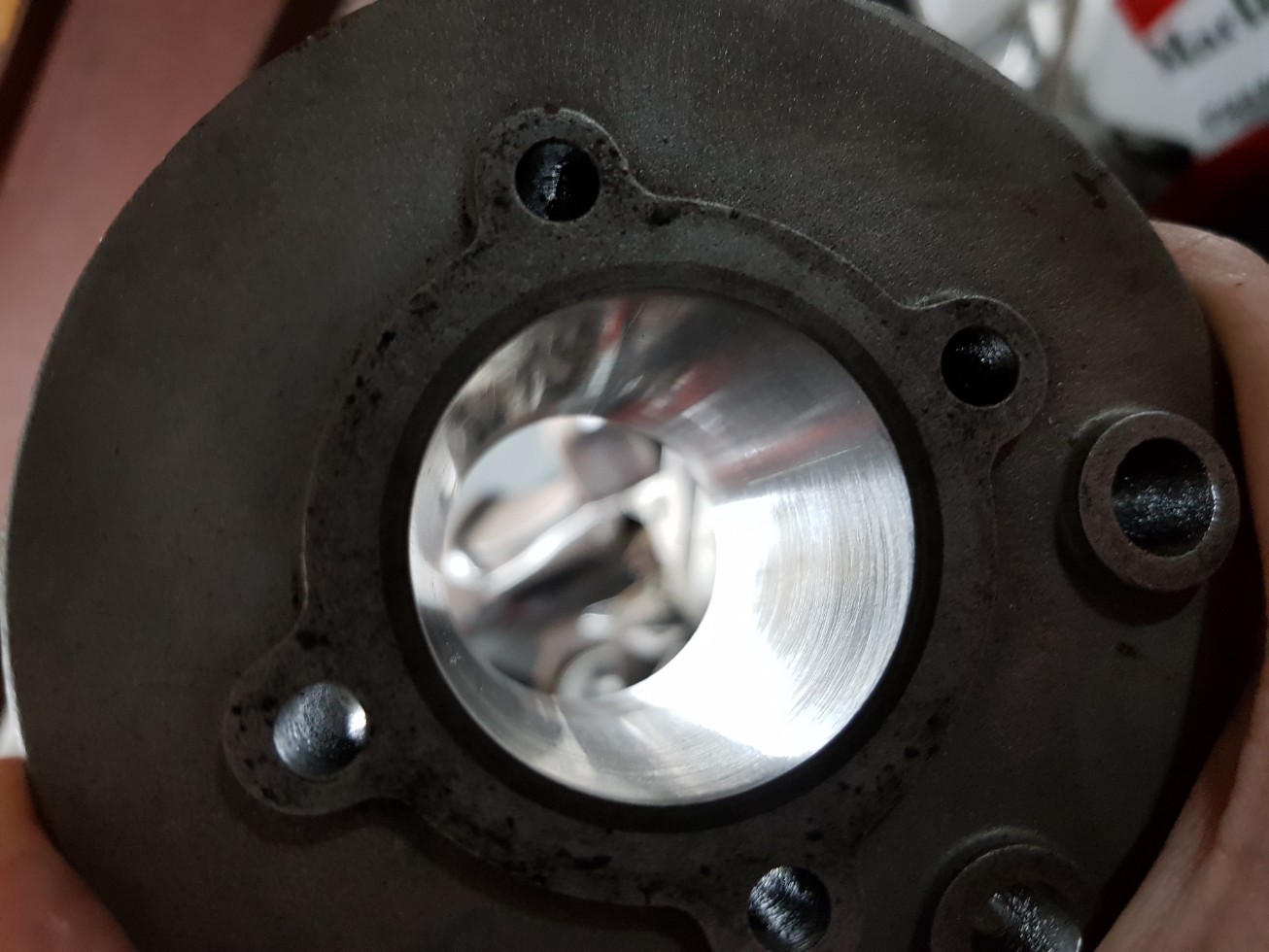 Aluminium splitters.
If the valve spring clamped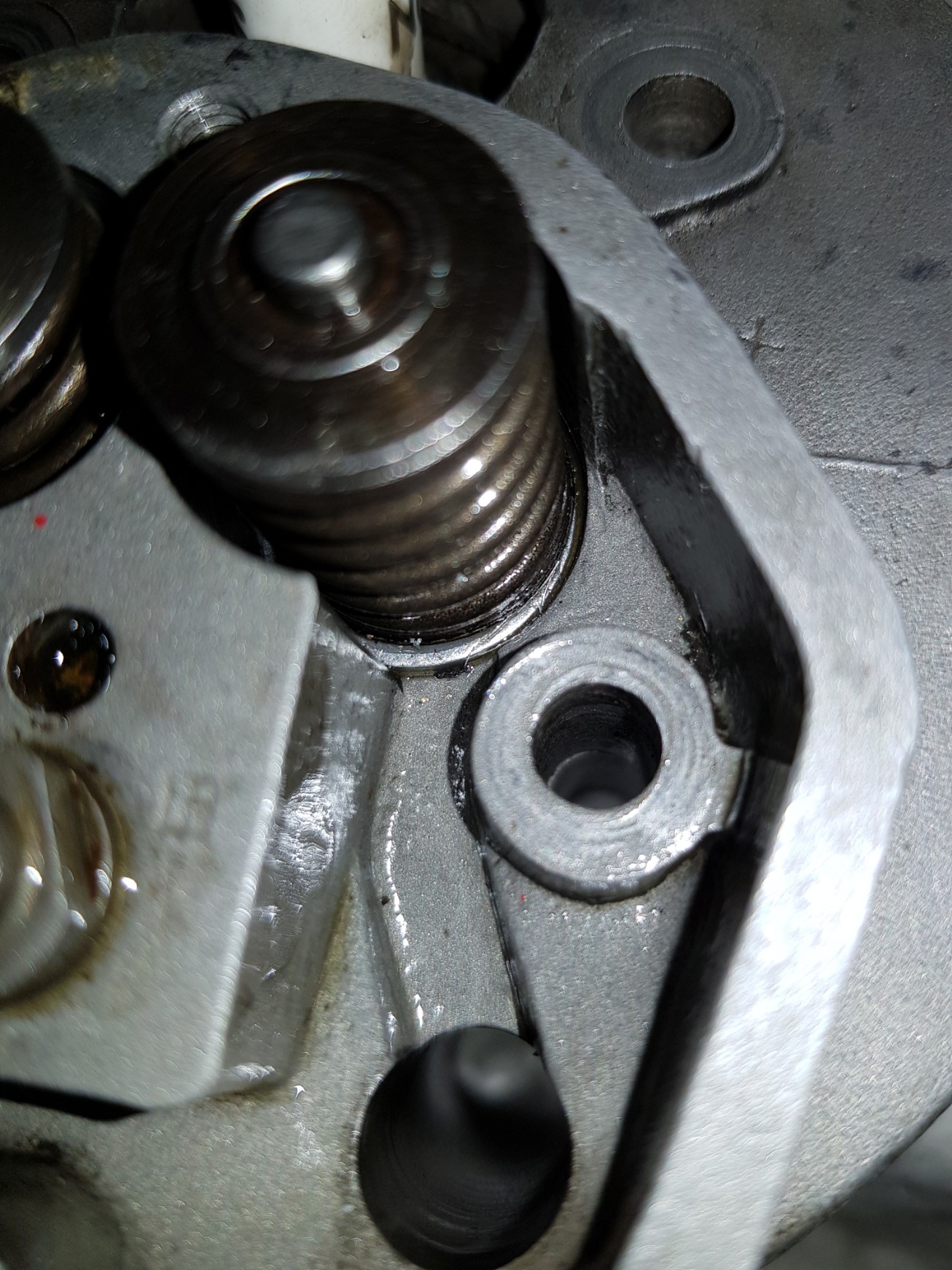 Strange looking ware at the intake valve
Rings underneath the valves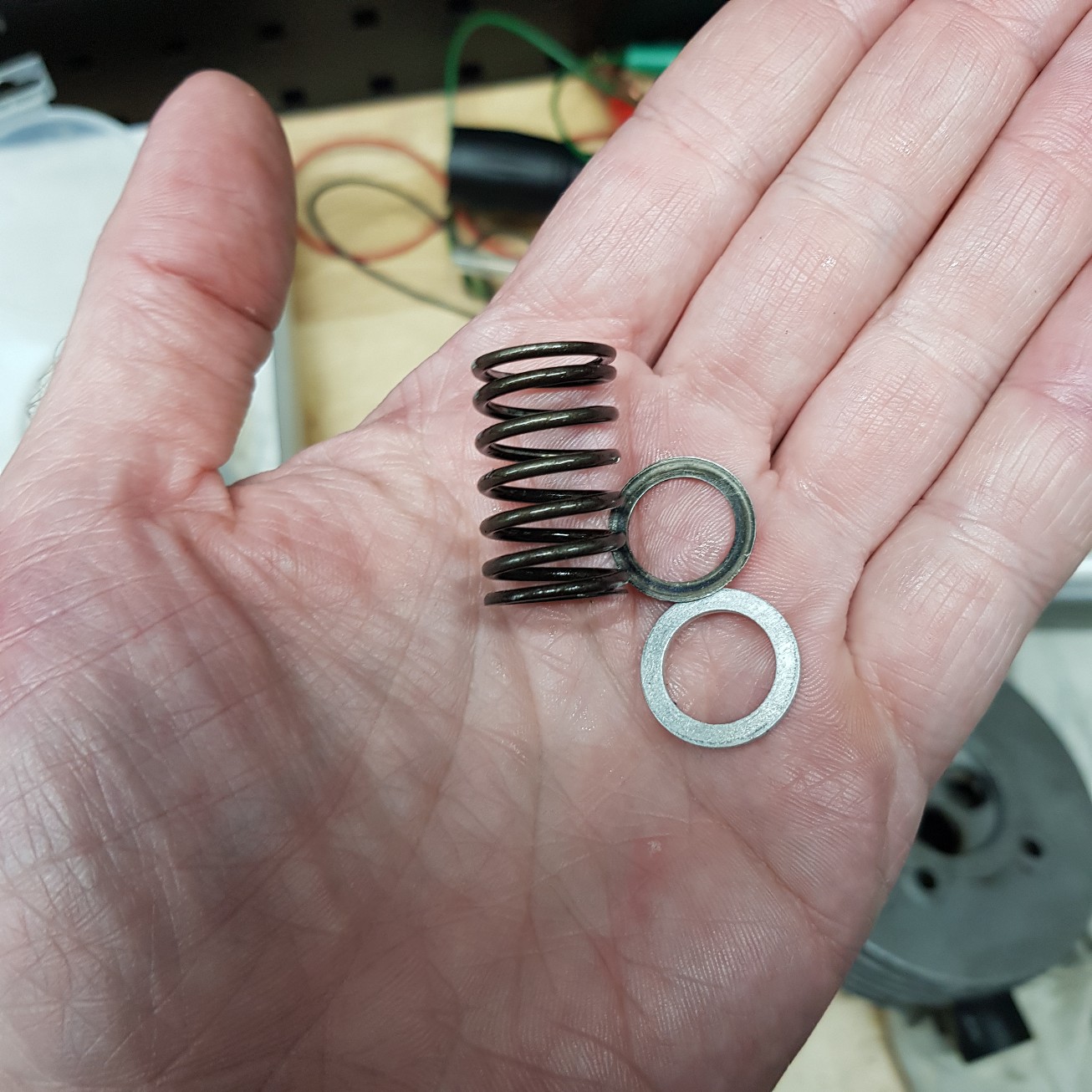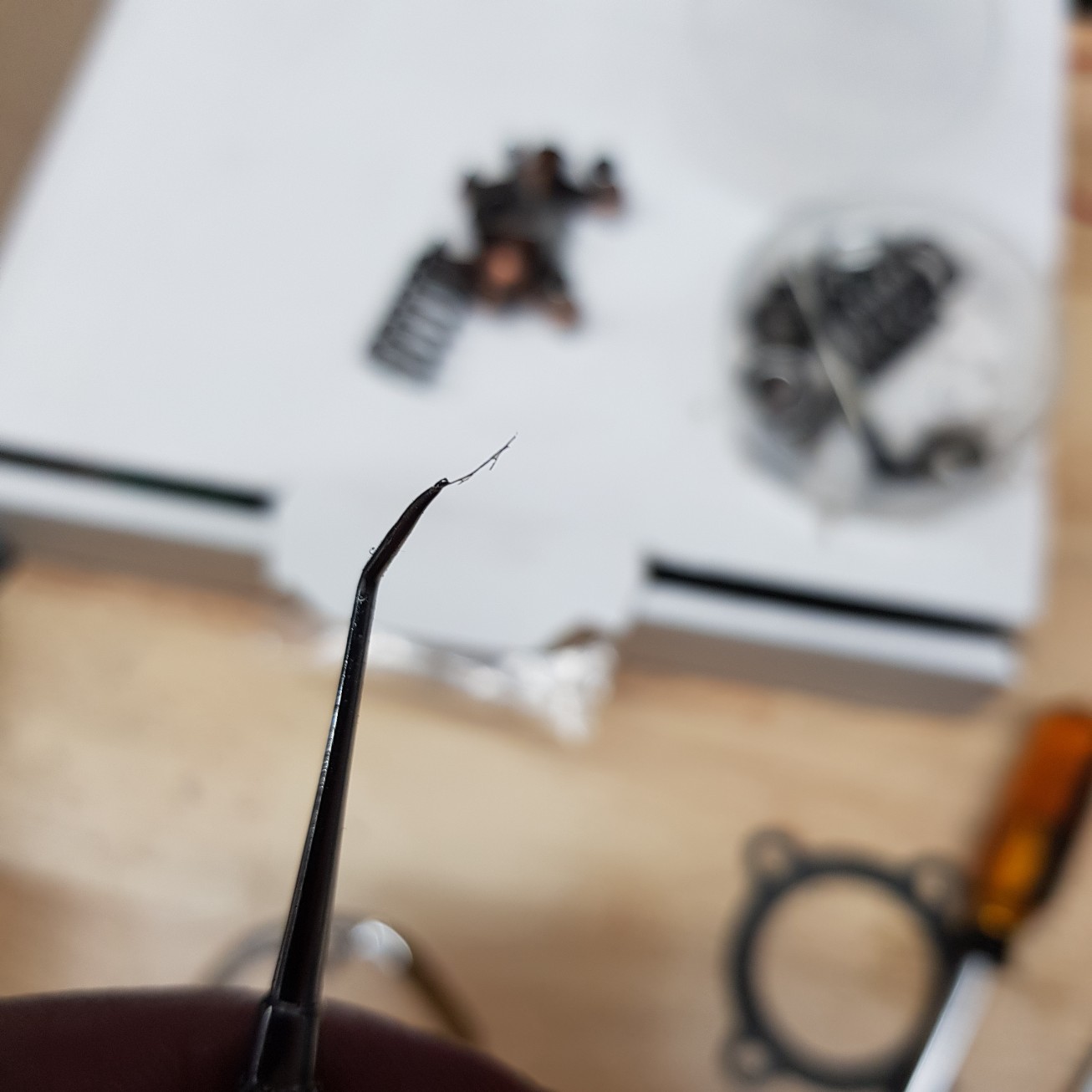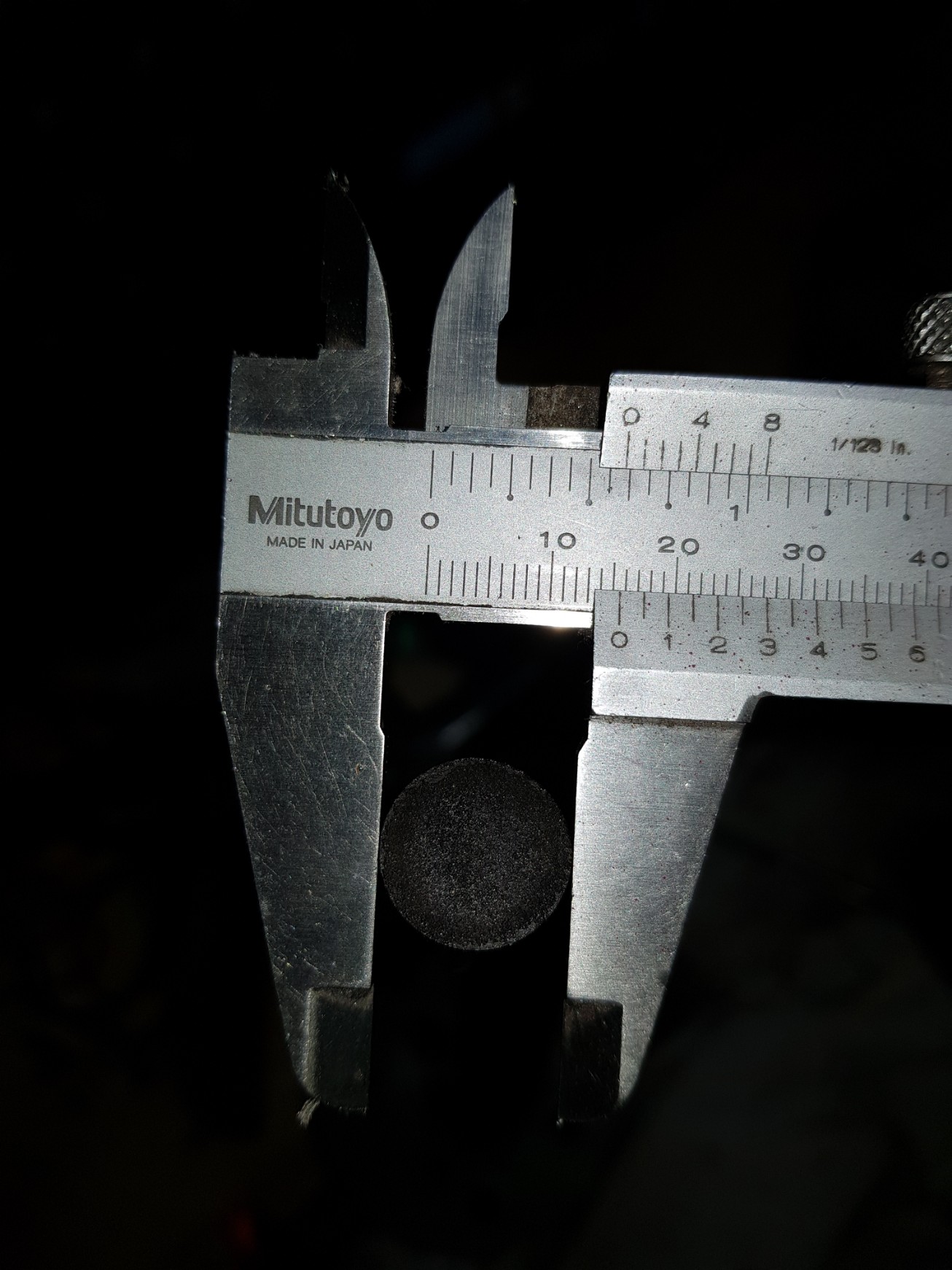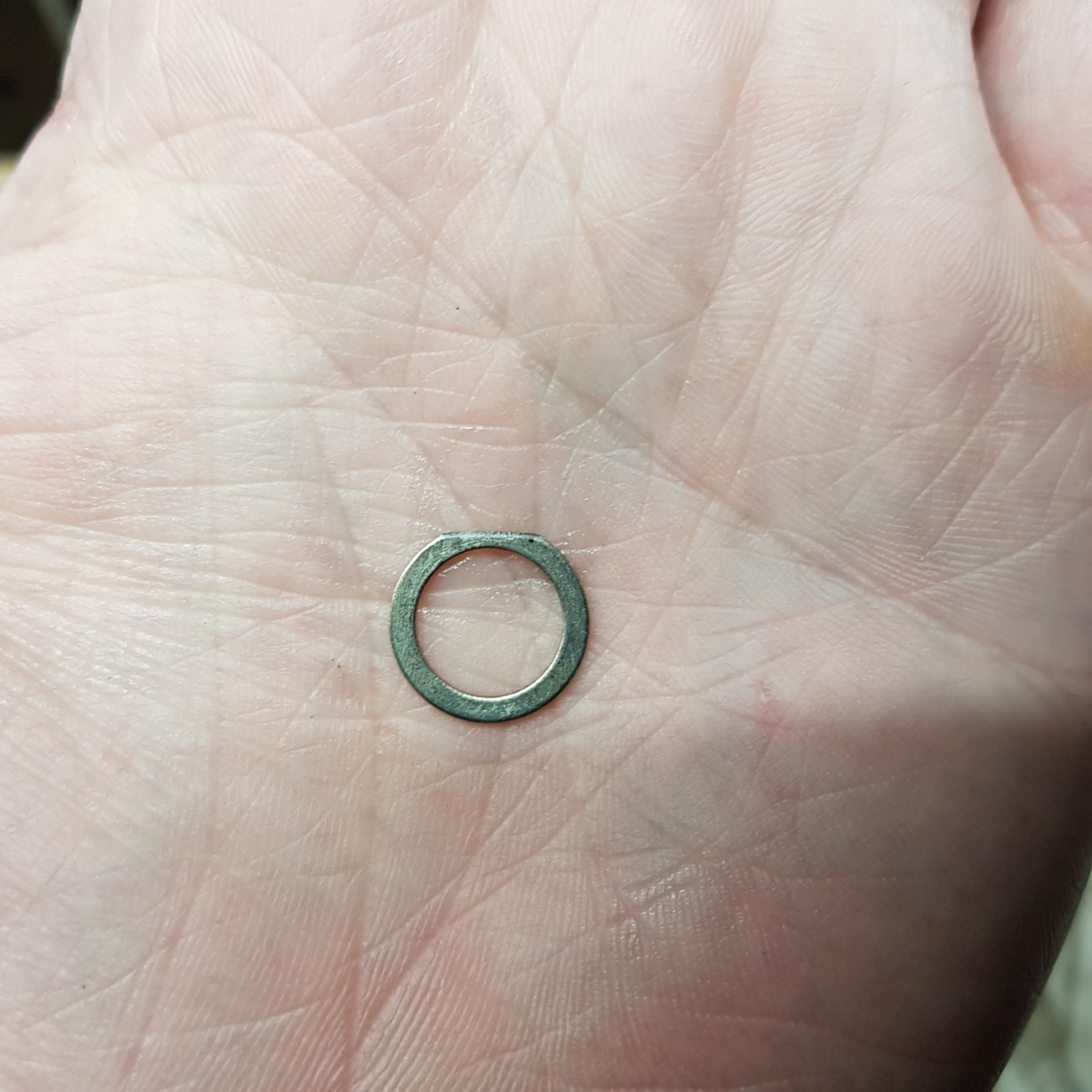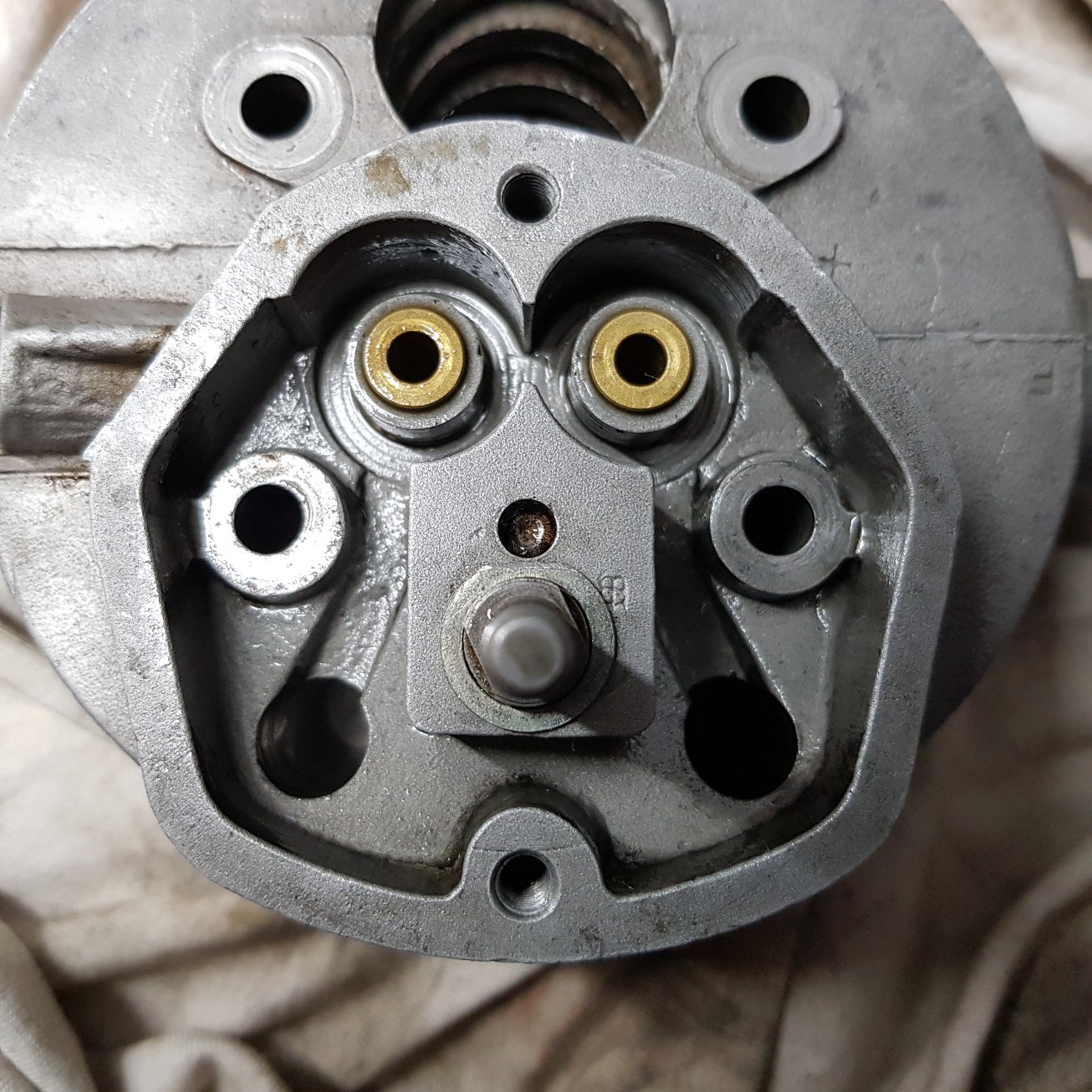 Not a strong construction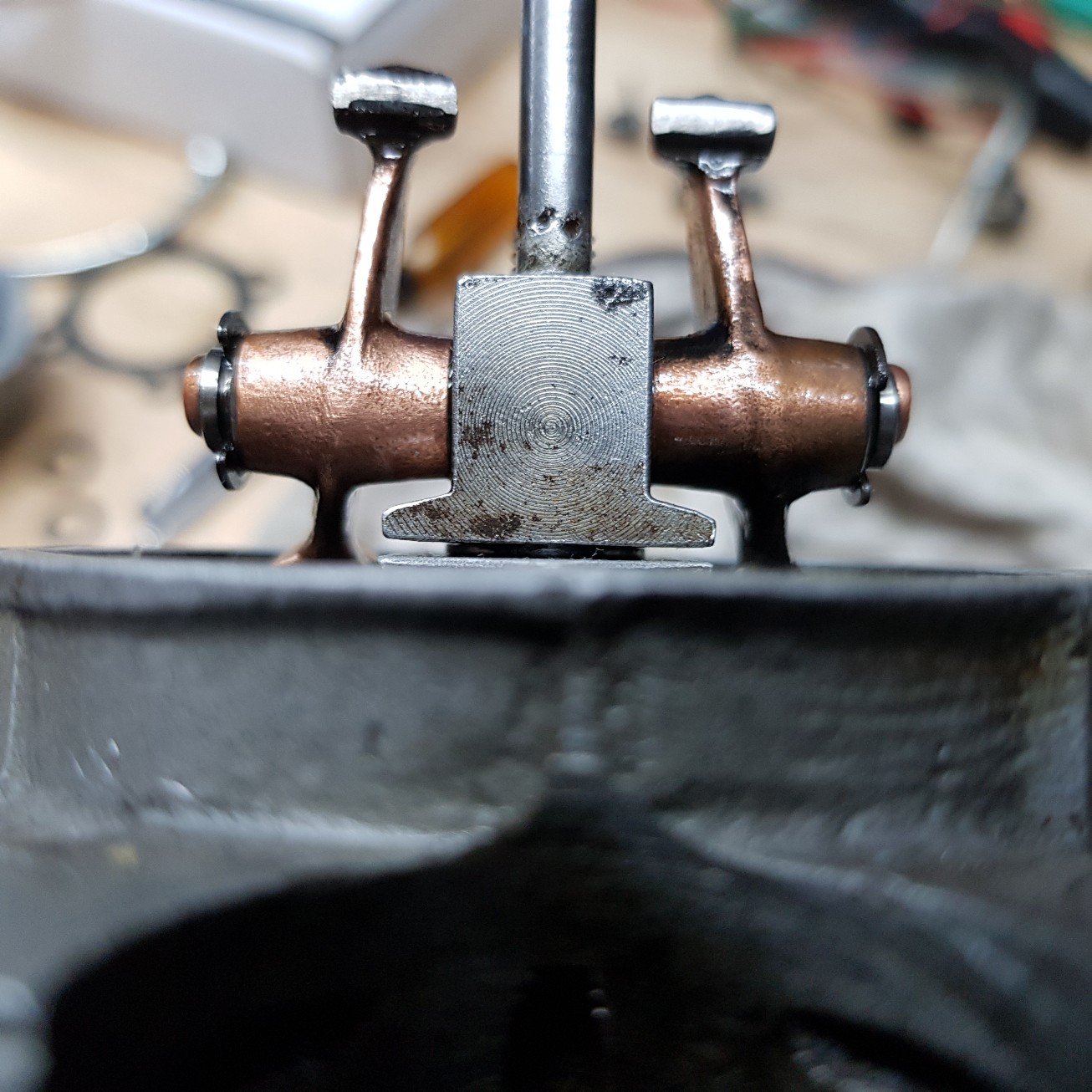 The problem lies at the mounting Bold it is not flat with the surface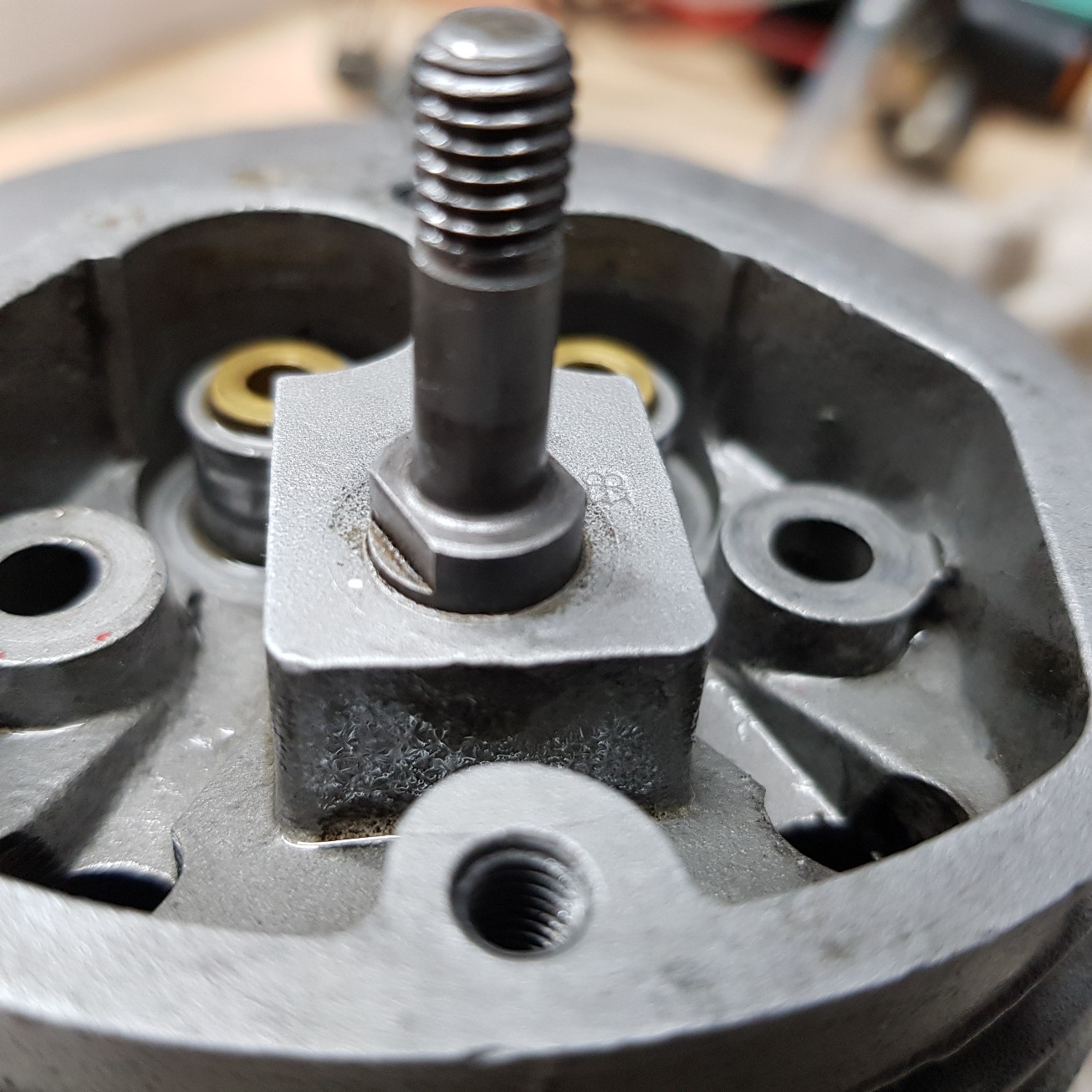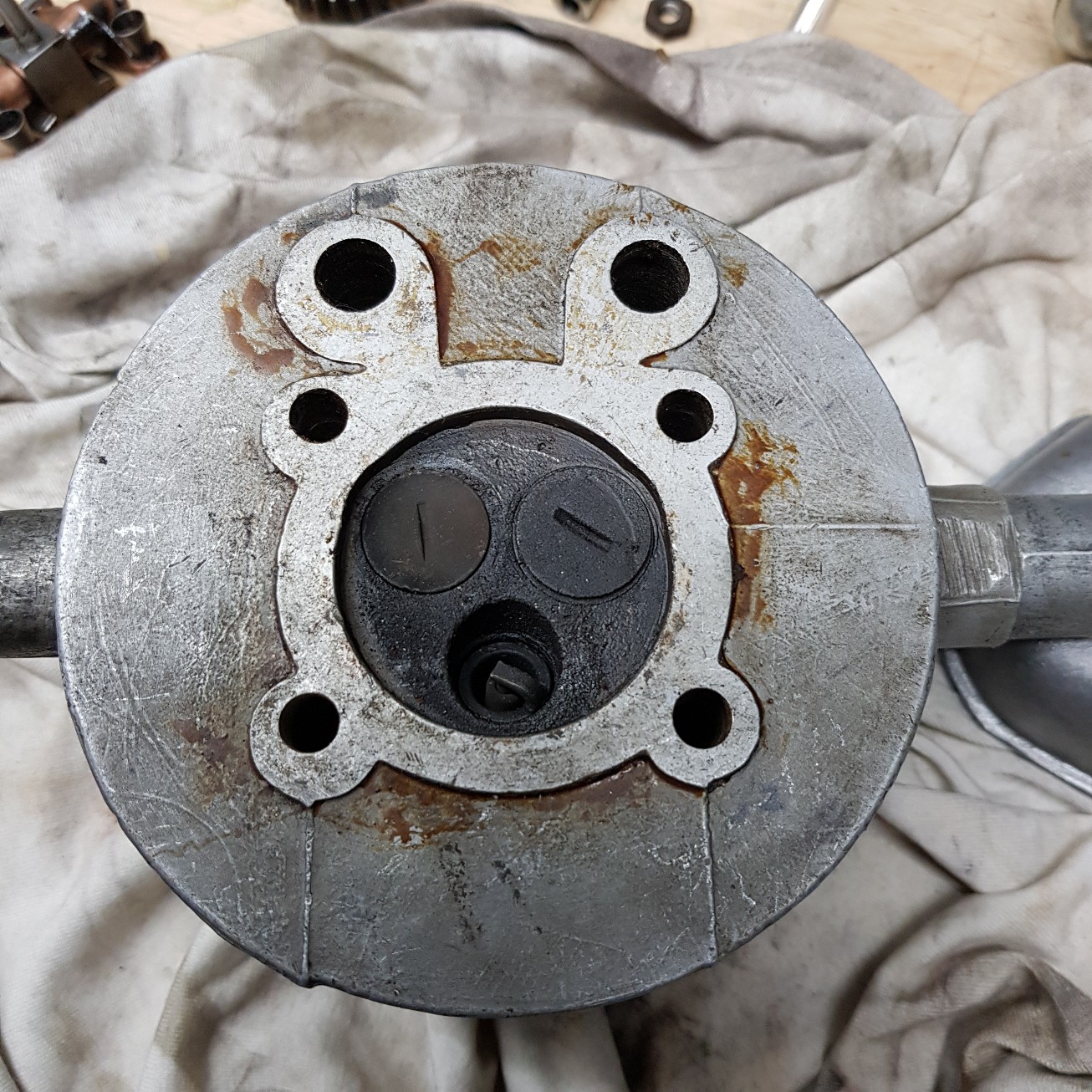 Some clown destroyed the valve glider.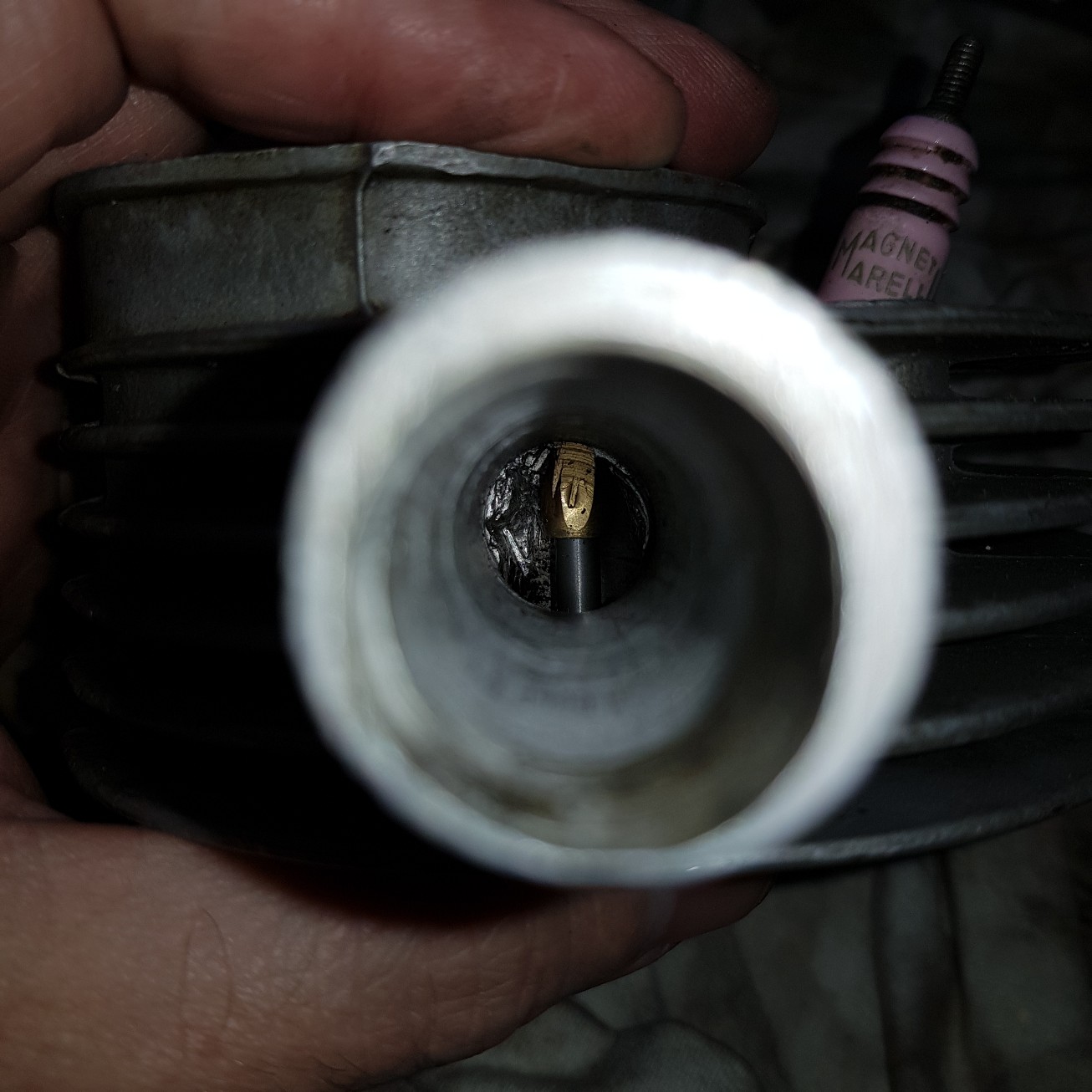 Used a drill or something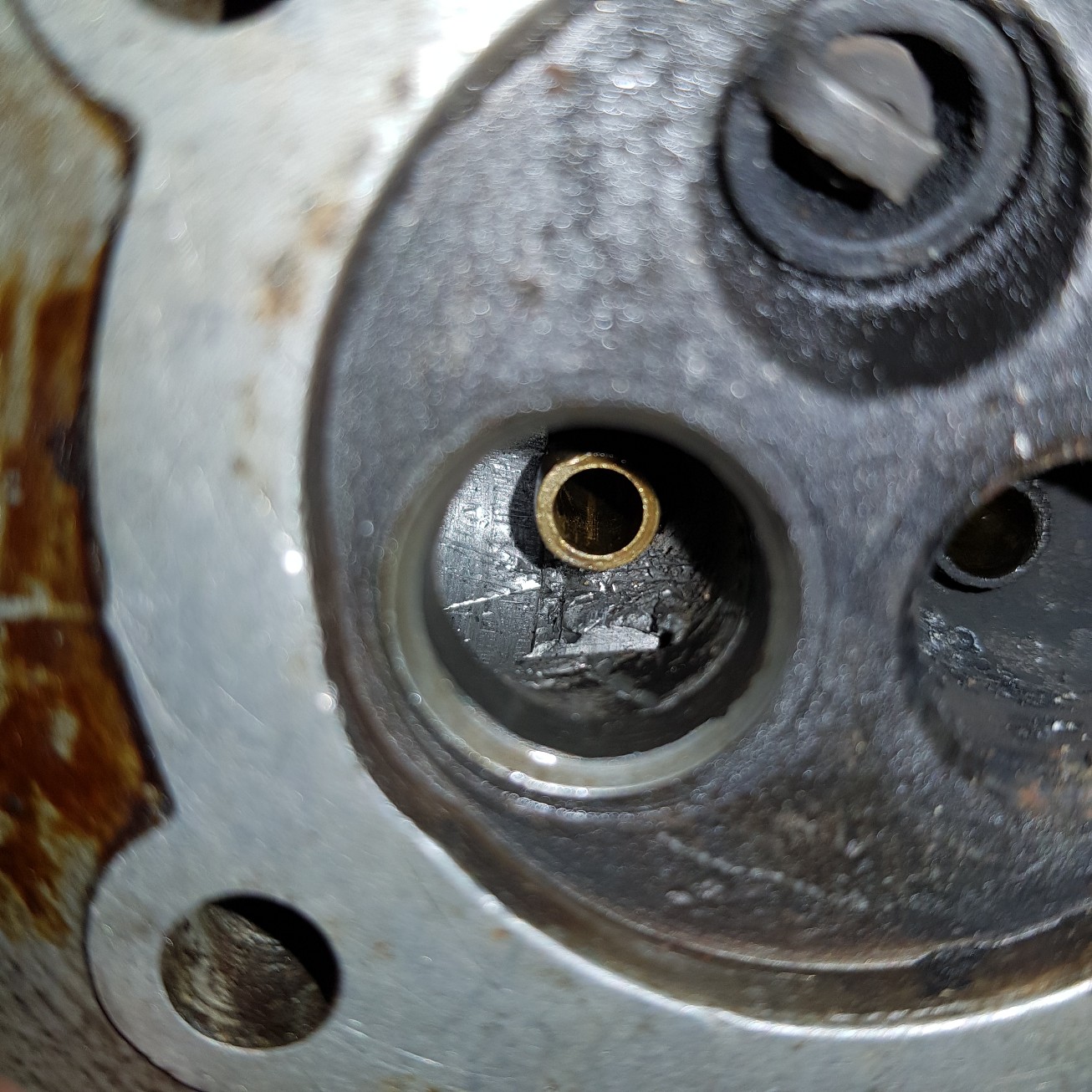 Everything can be fixed, but that will need to wait.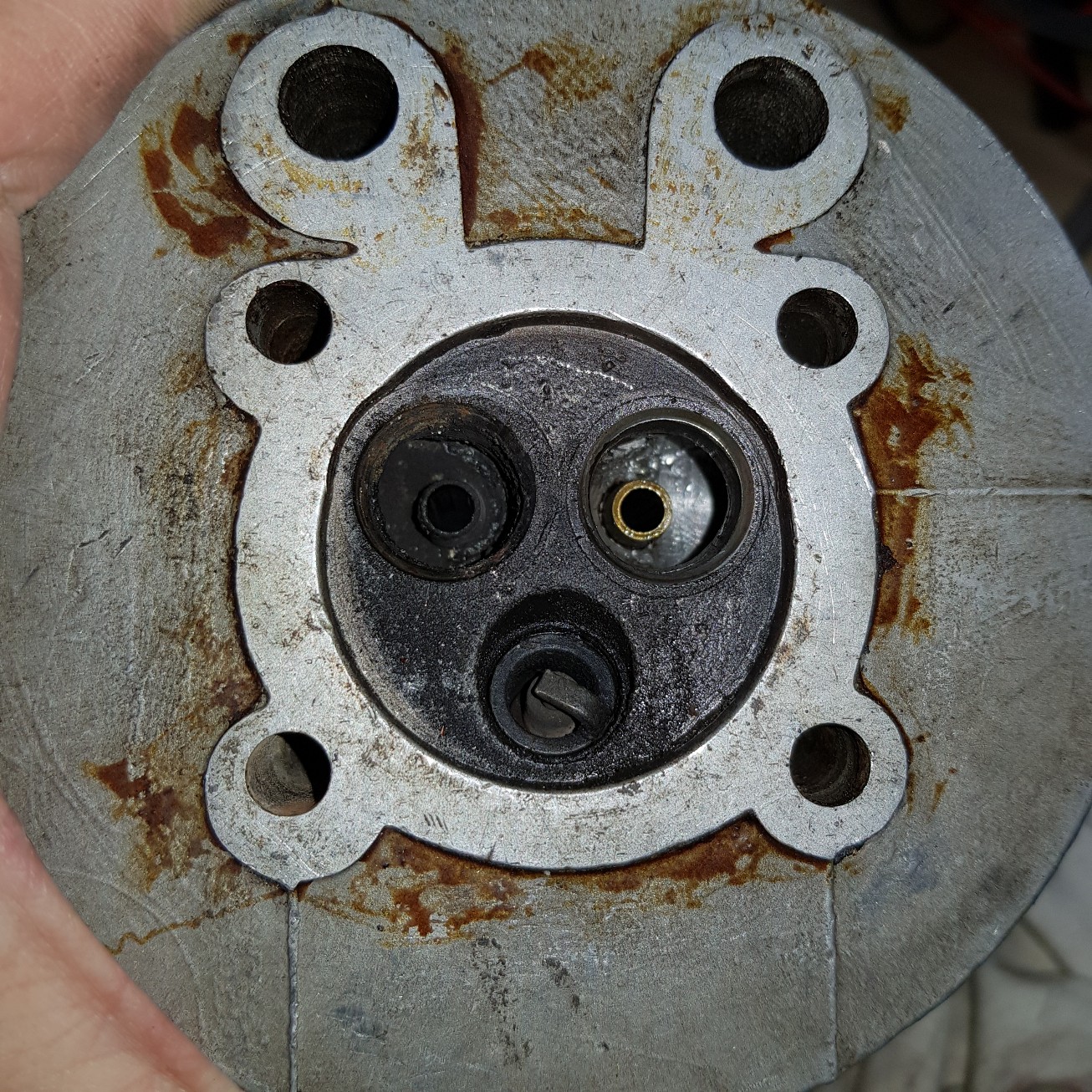 Opened up my spare engine to see what heads on that.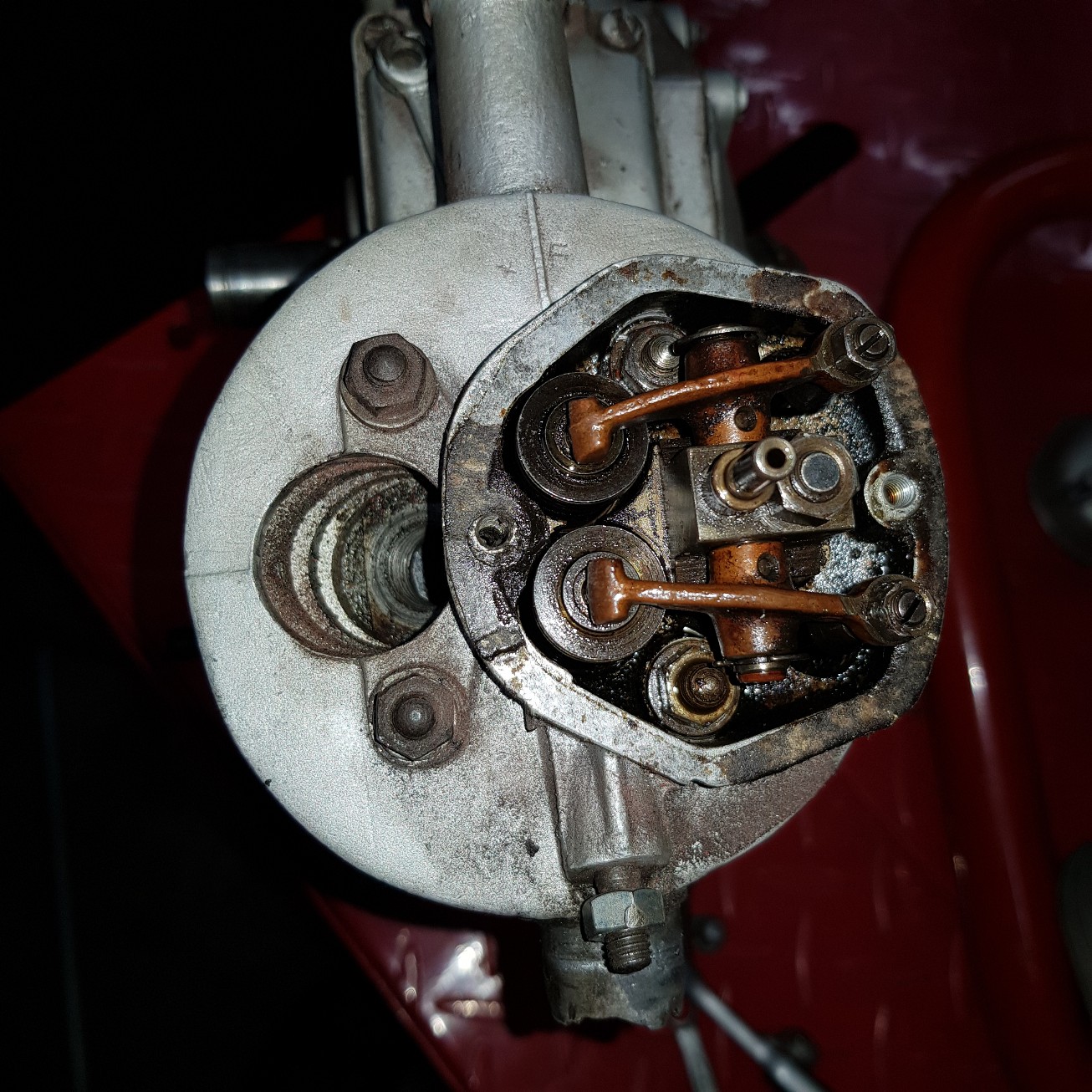 Its the cylinder with the two rings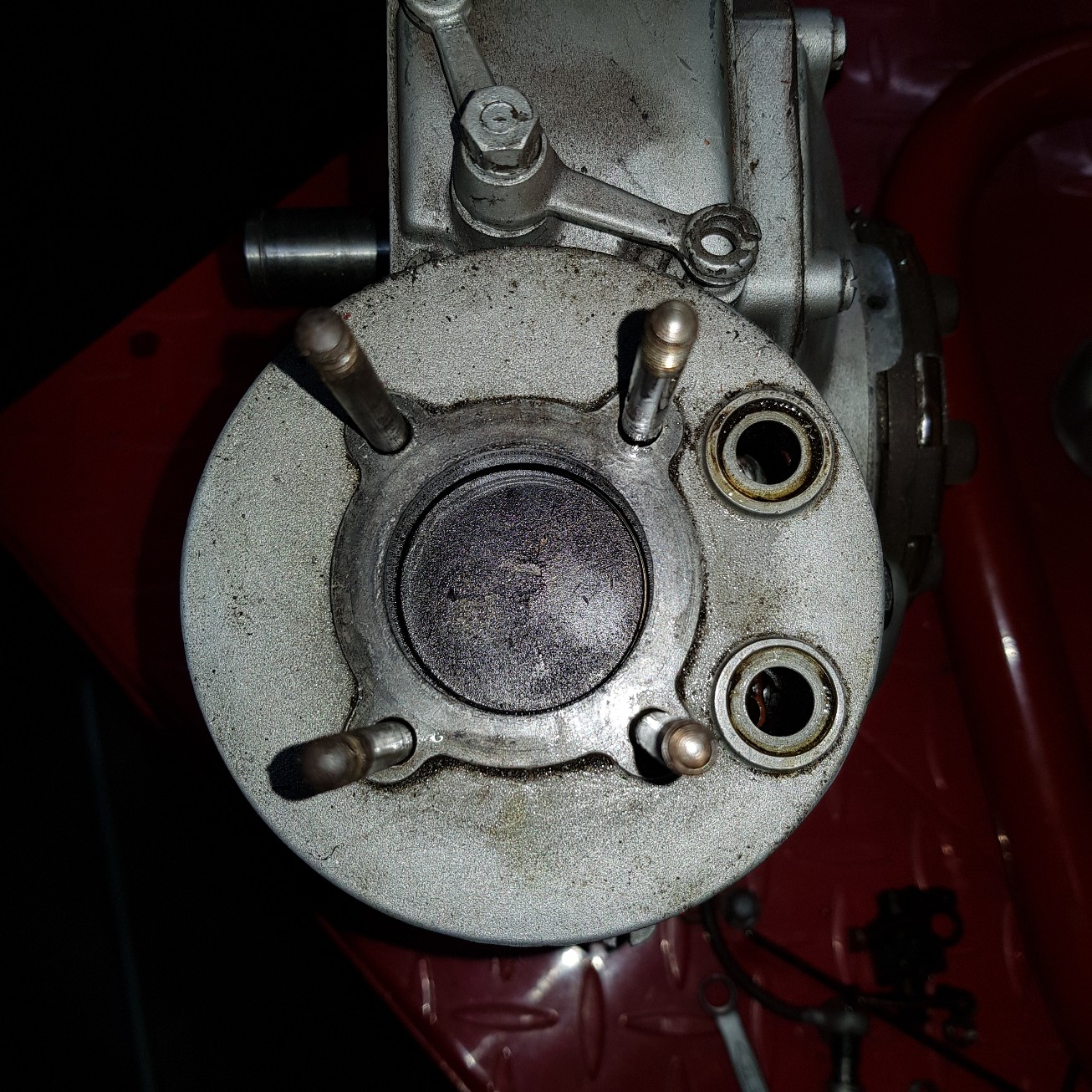 Looks like the stock 15mm valves.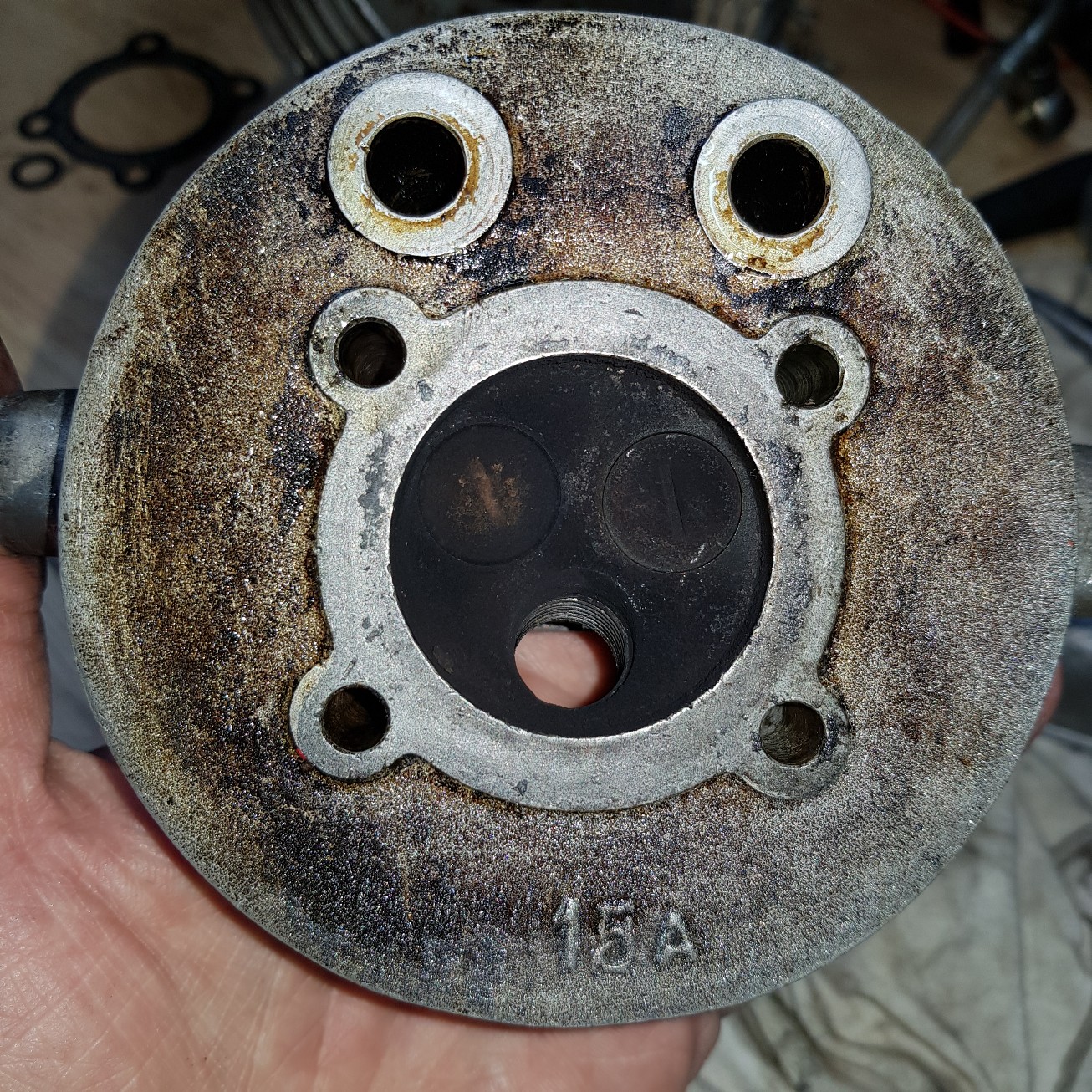 Spare head with a 18mm inlet and a 17mm exhaust.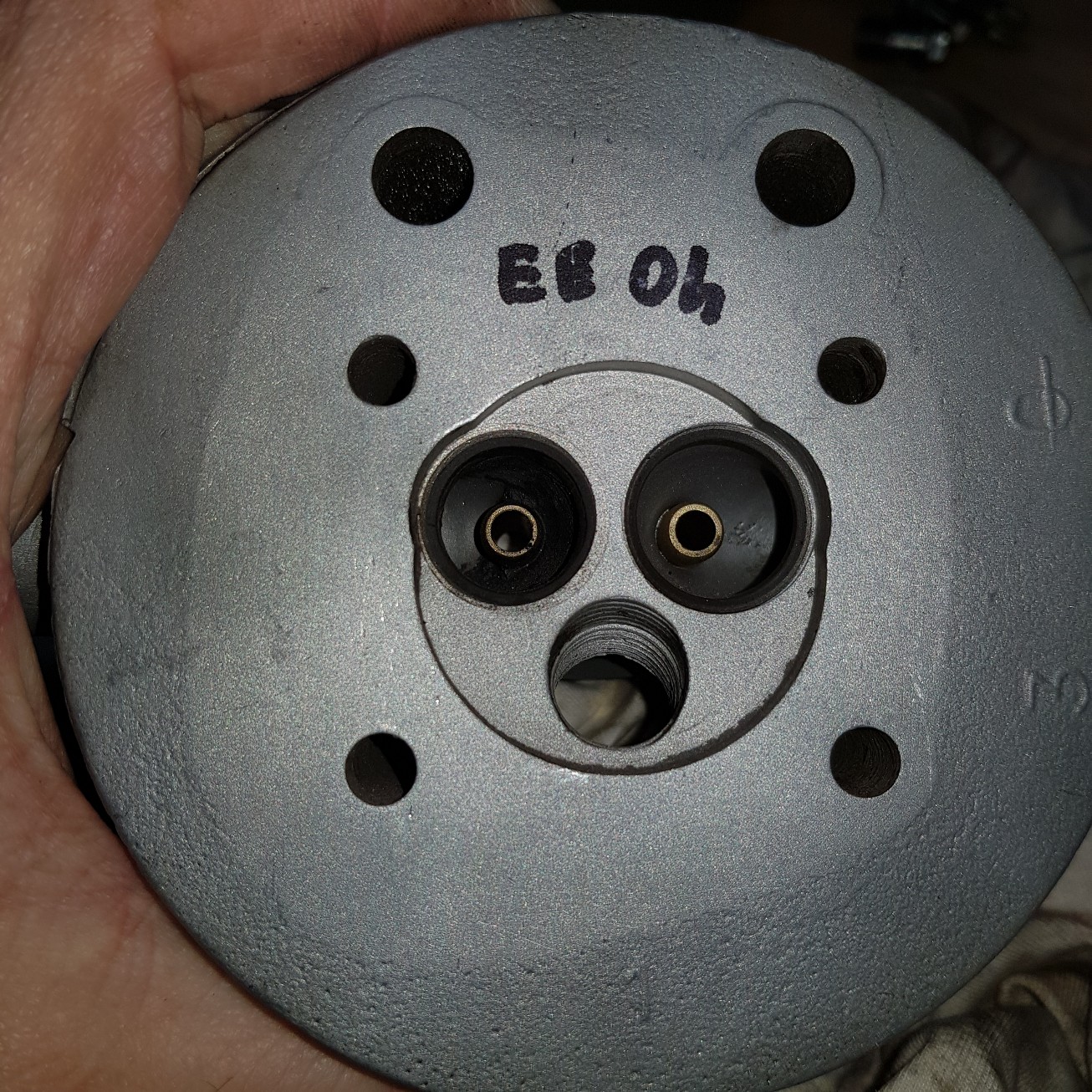 Cleaned the exhaust valve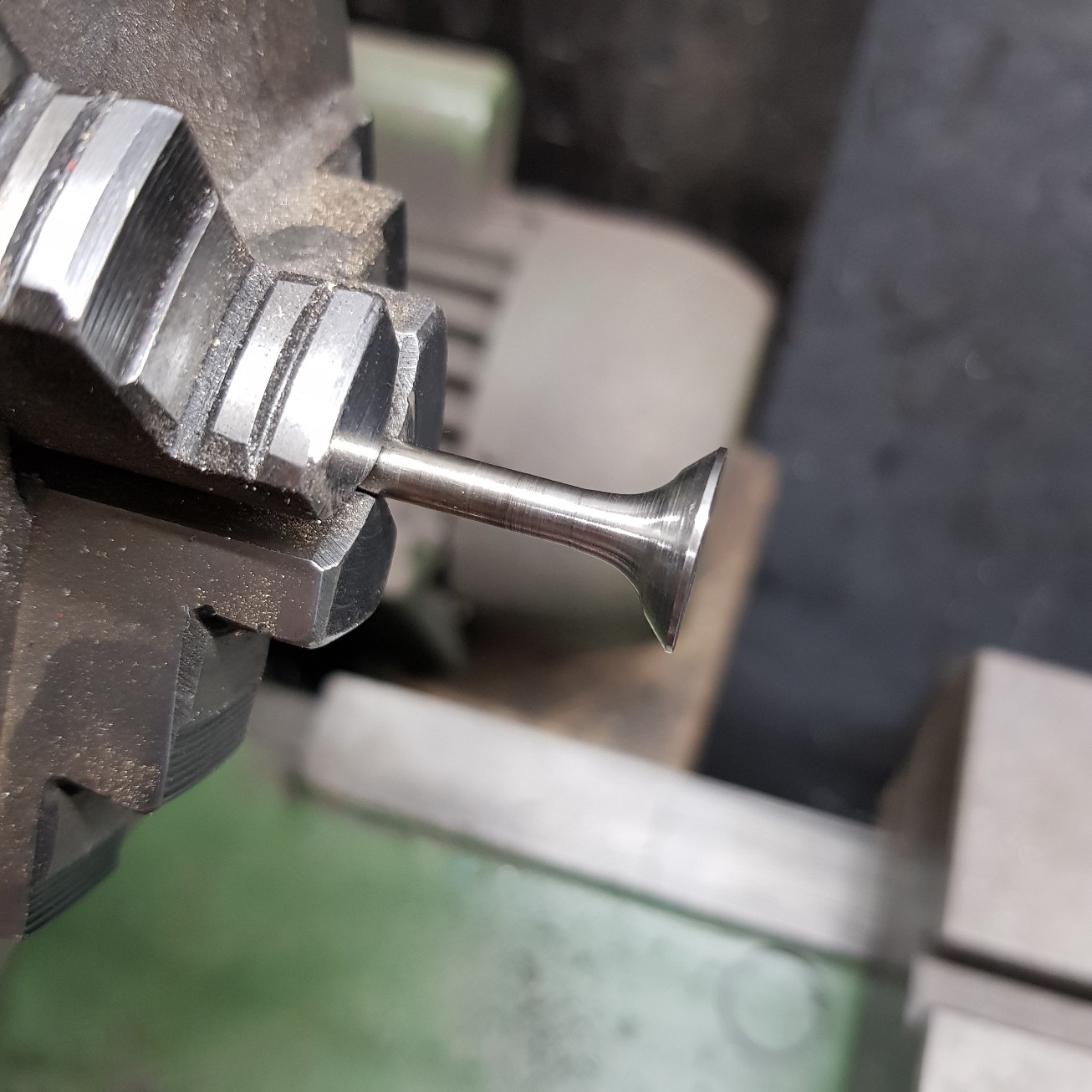 Star with changing the inlet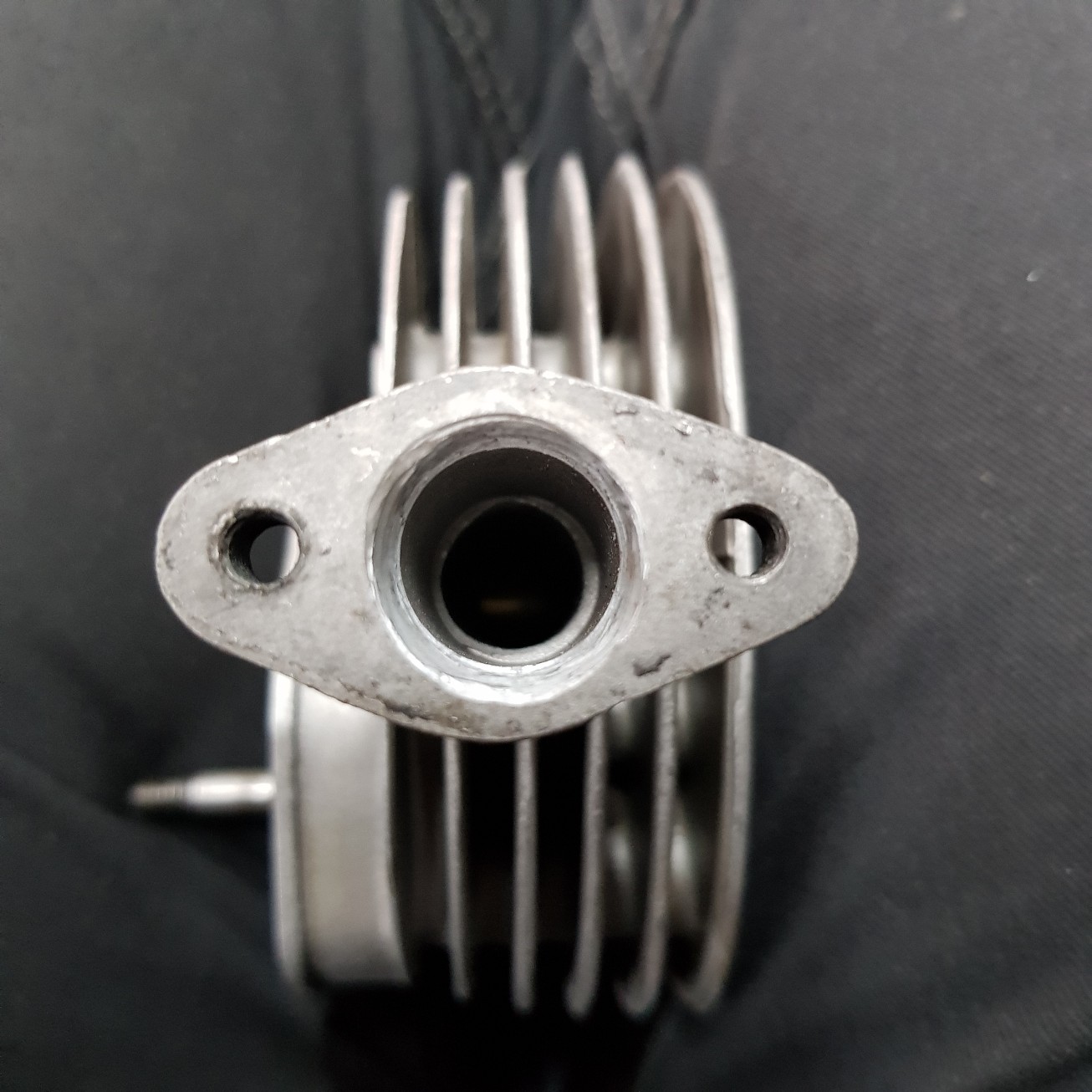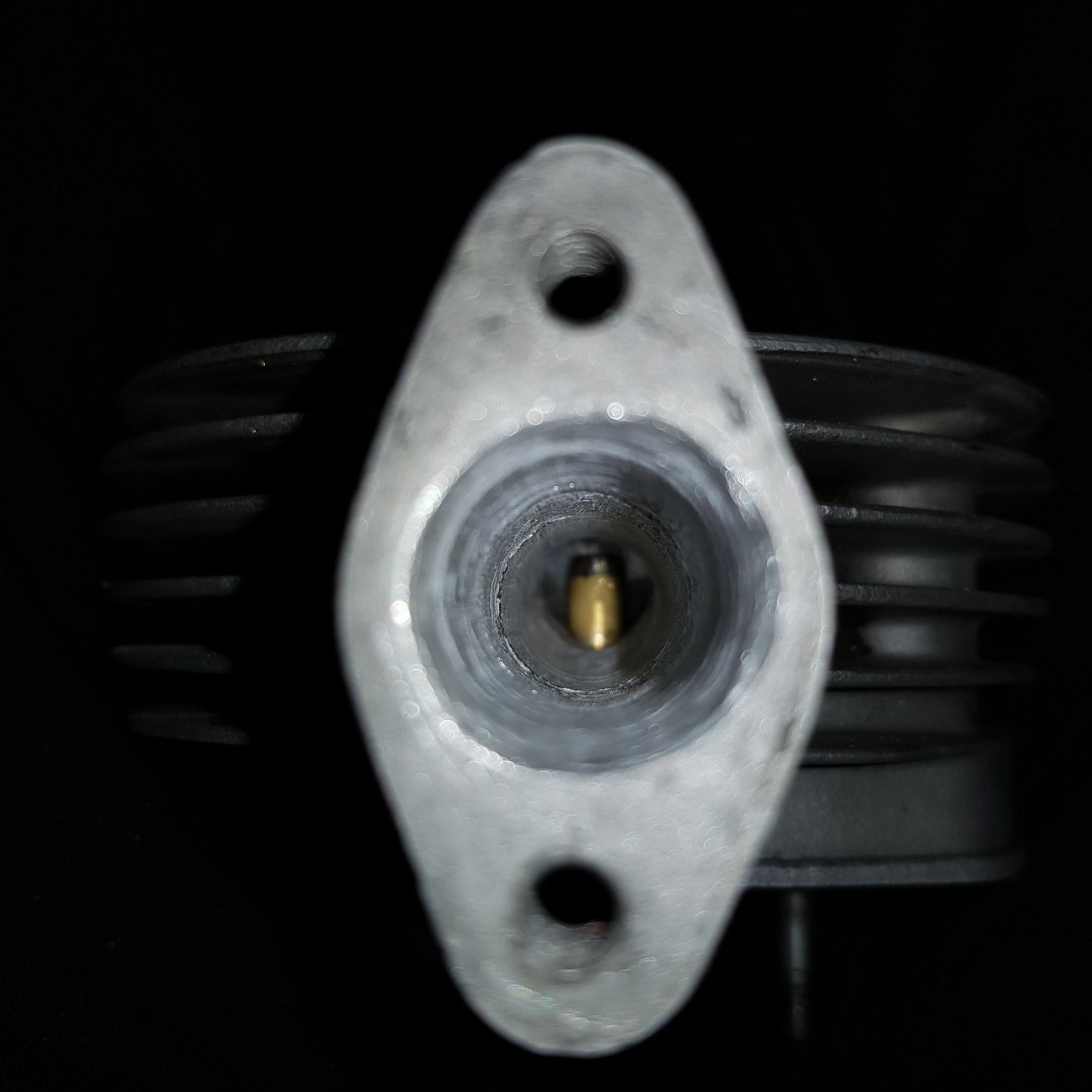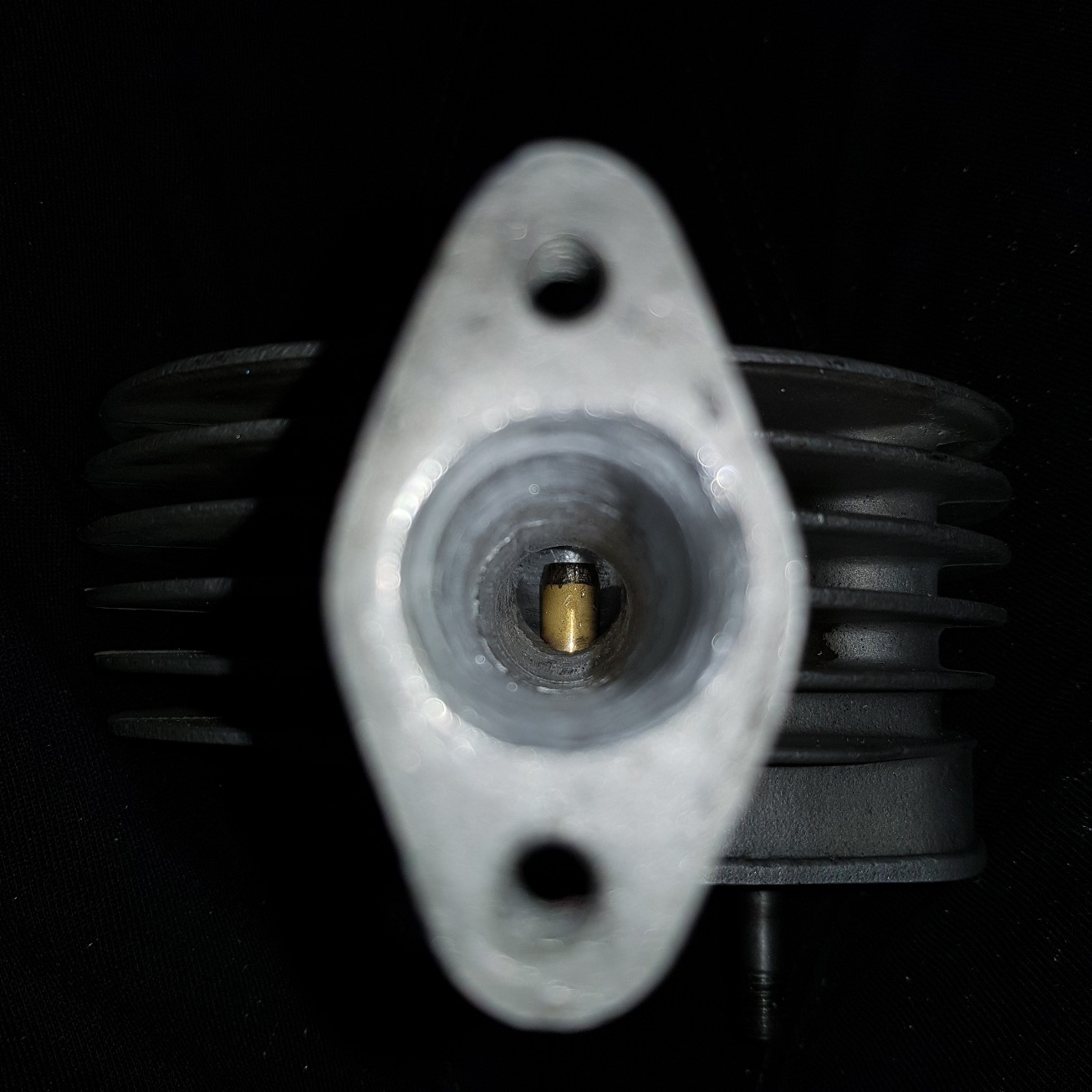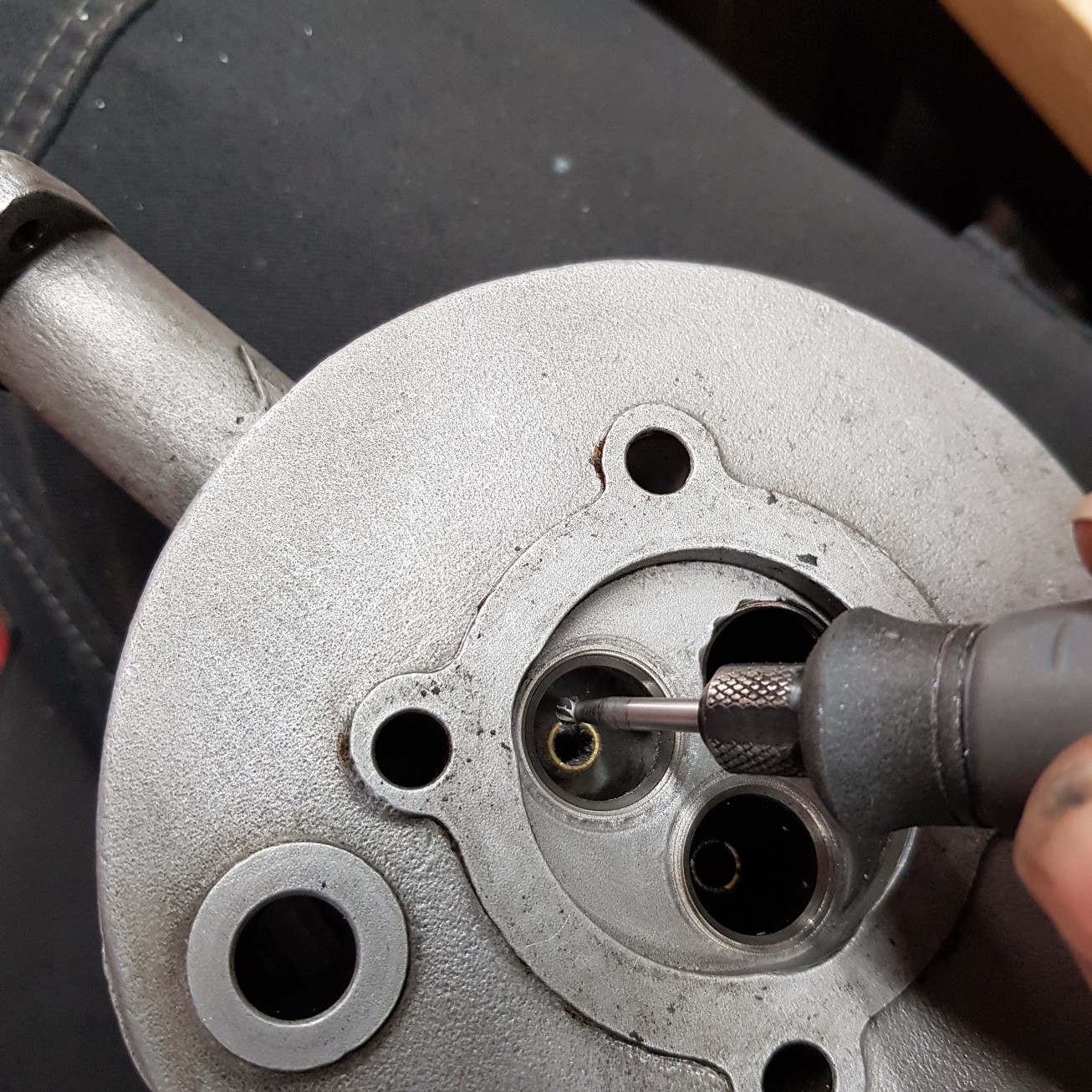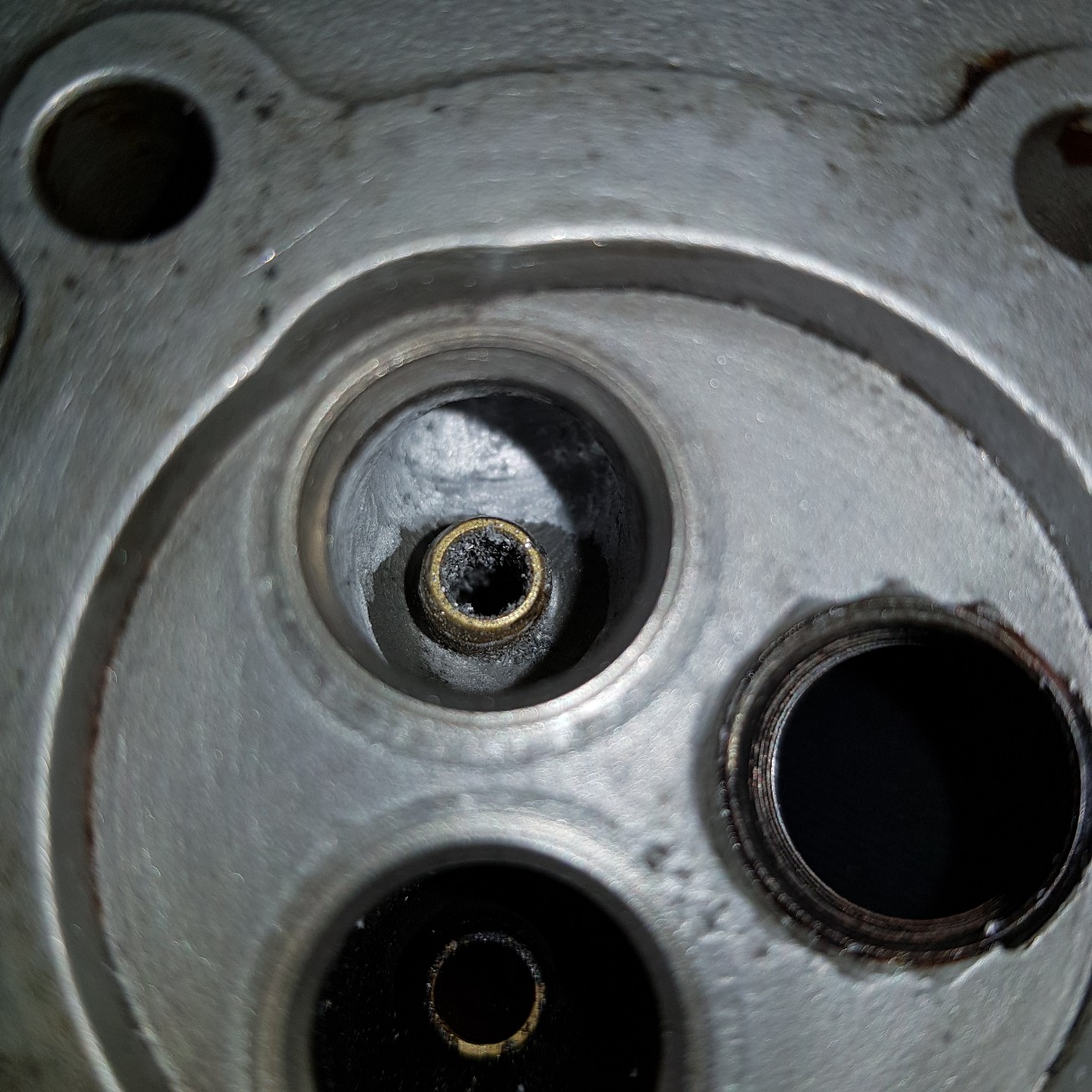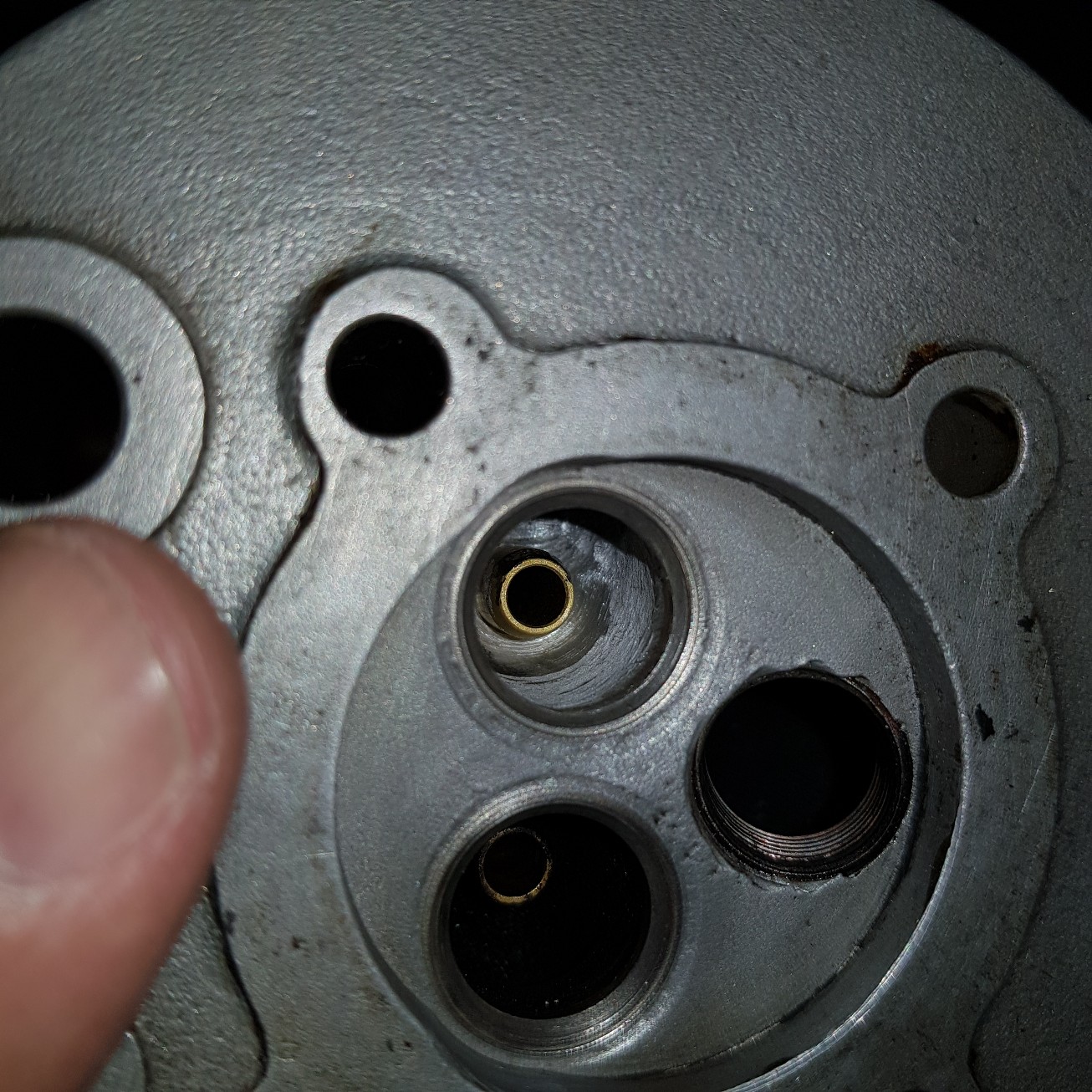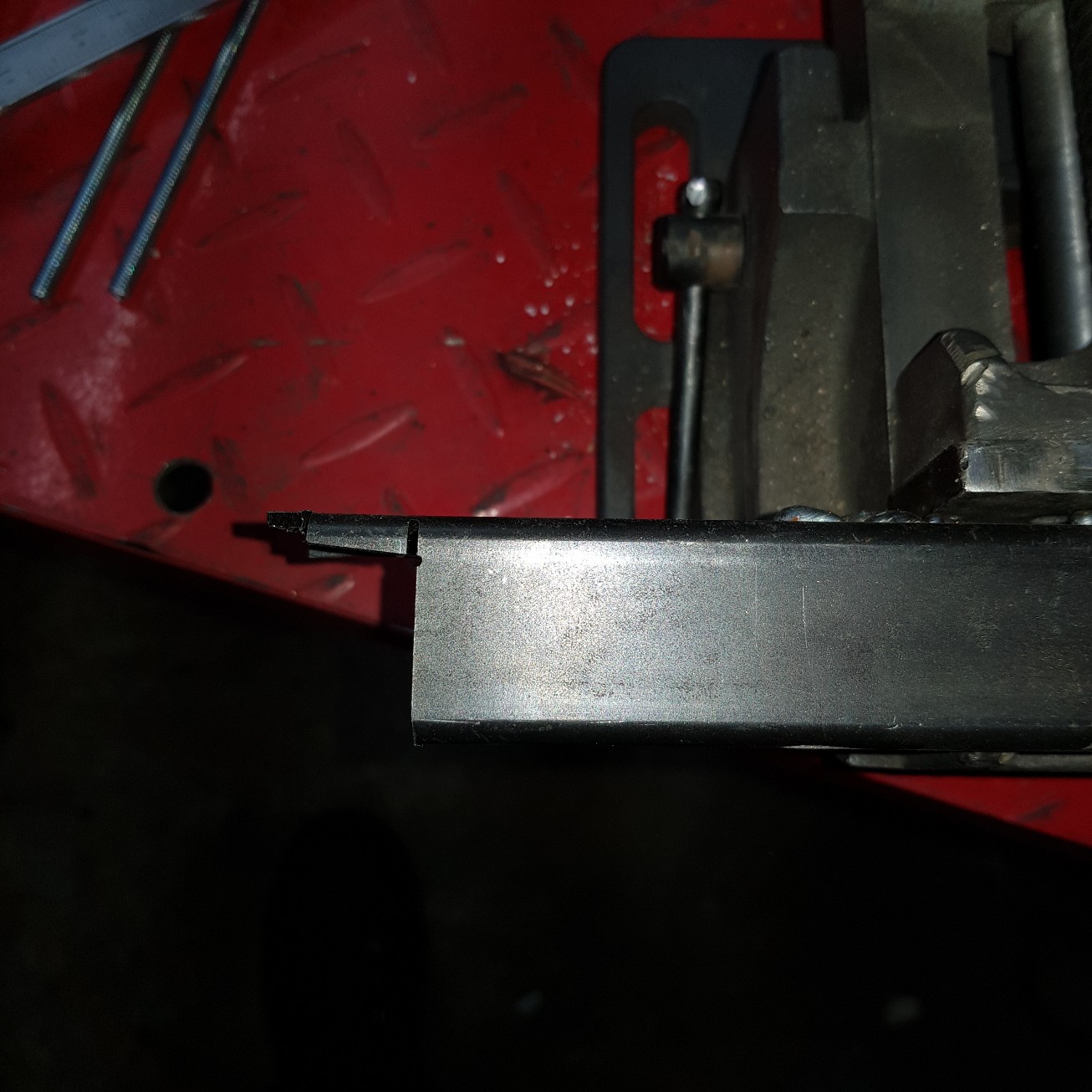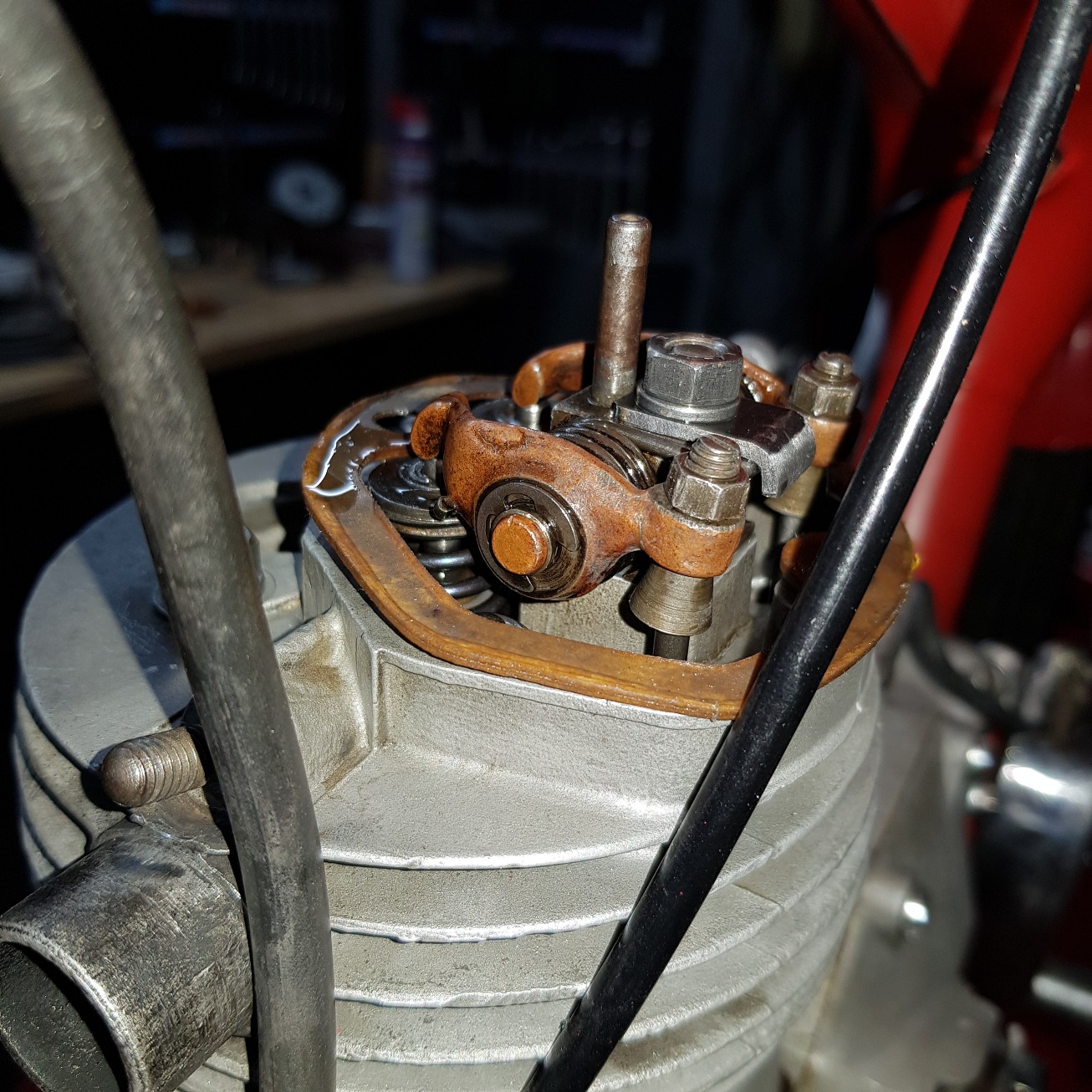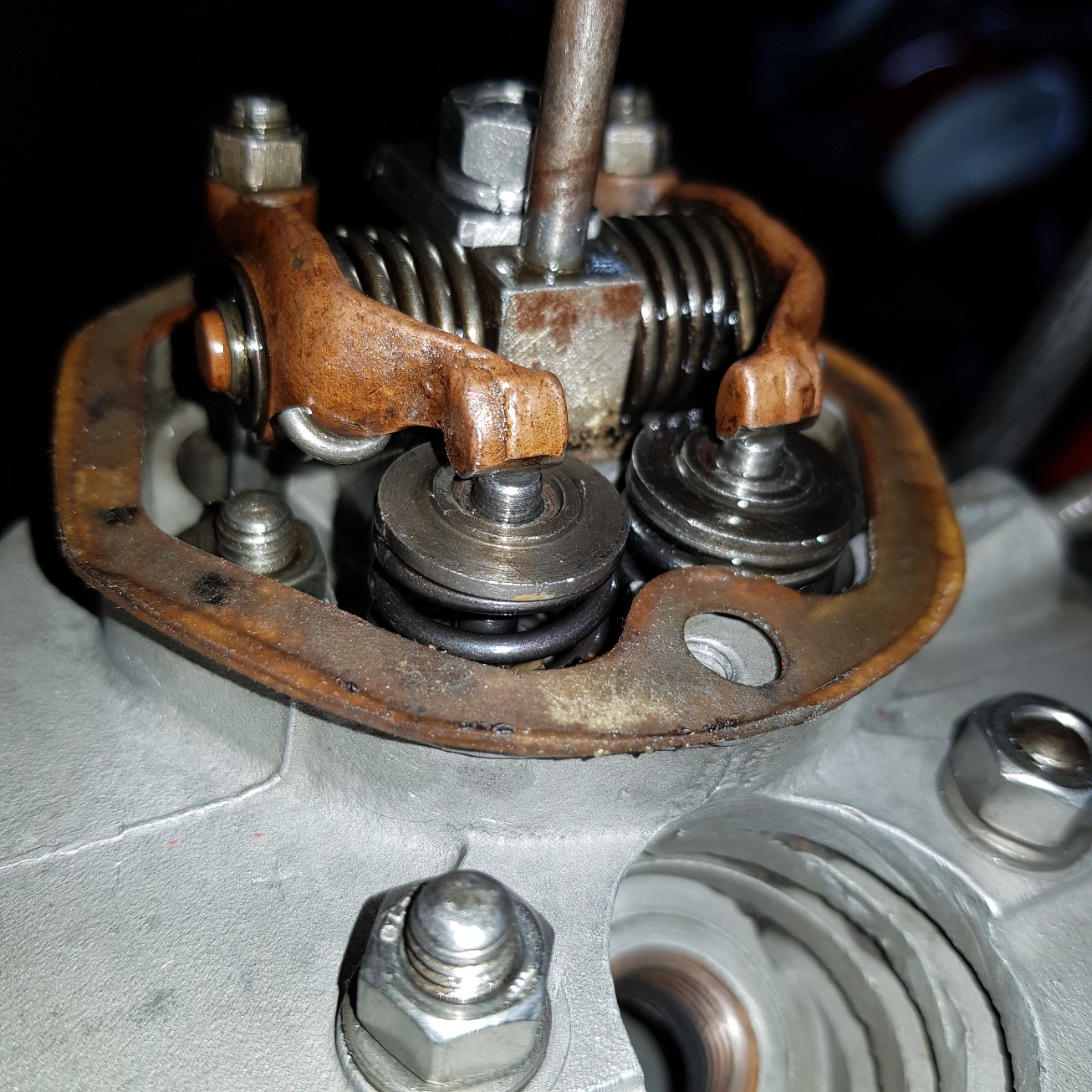 Tried a different bobine, the problem is still there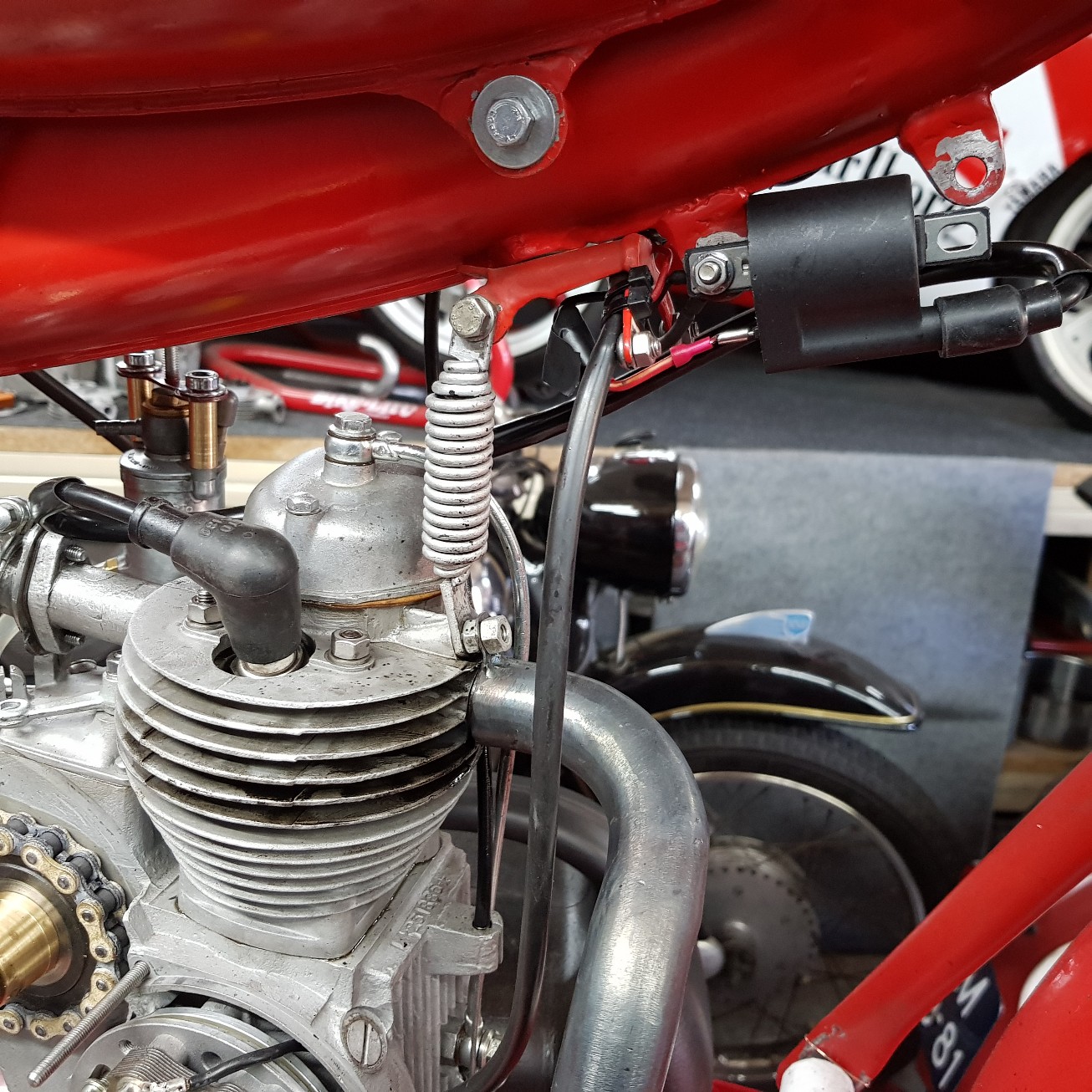 Then I checked the valve timing, here is a shot from piston going up pushing exhaust gasses out.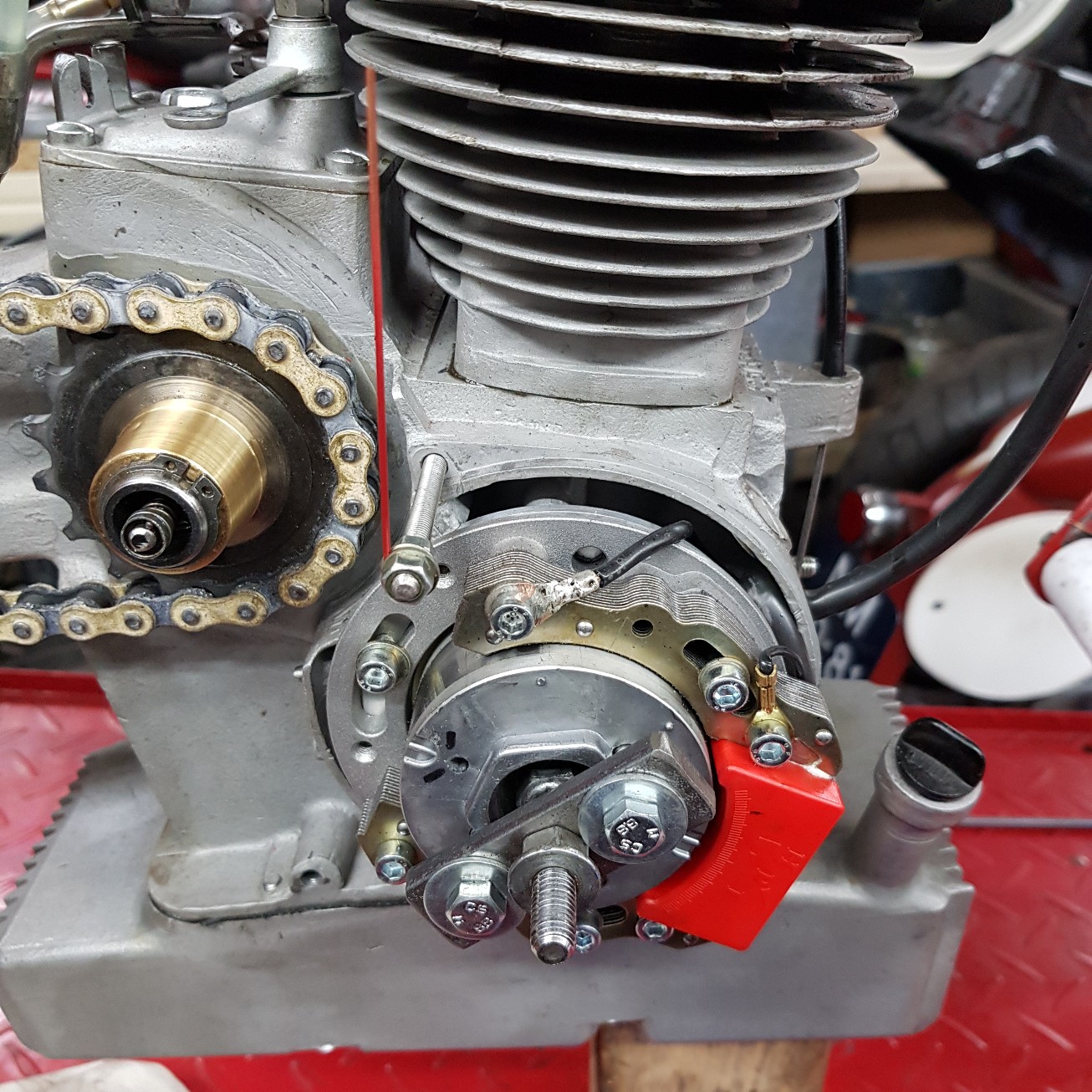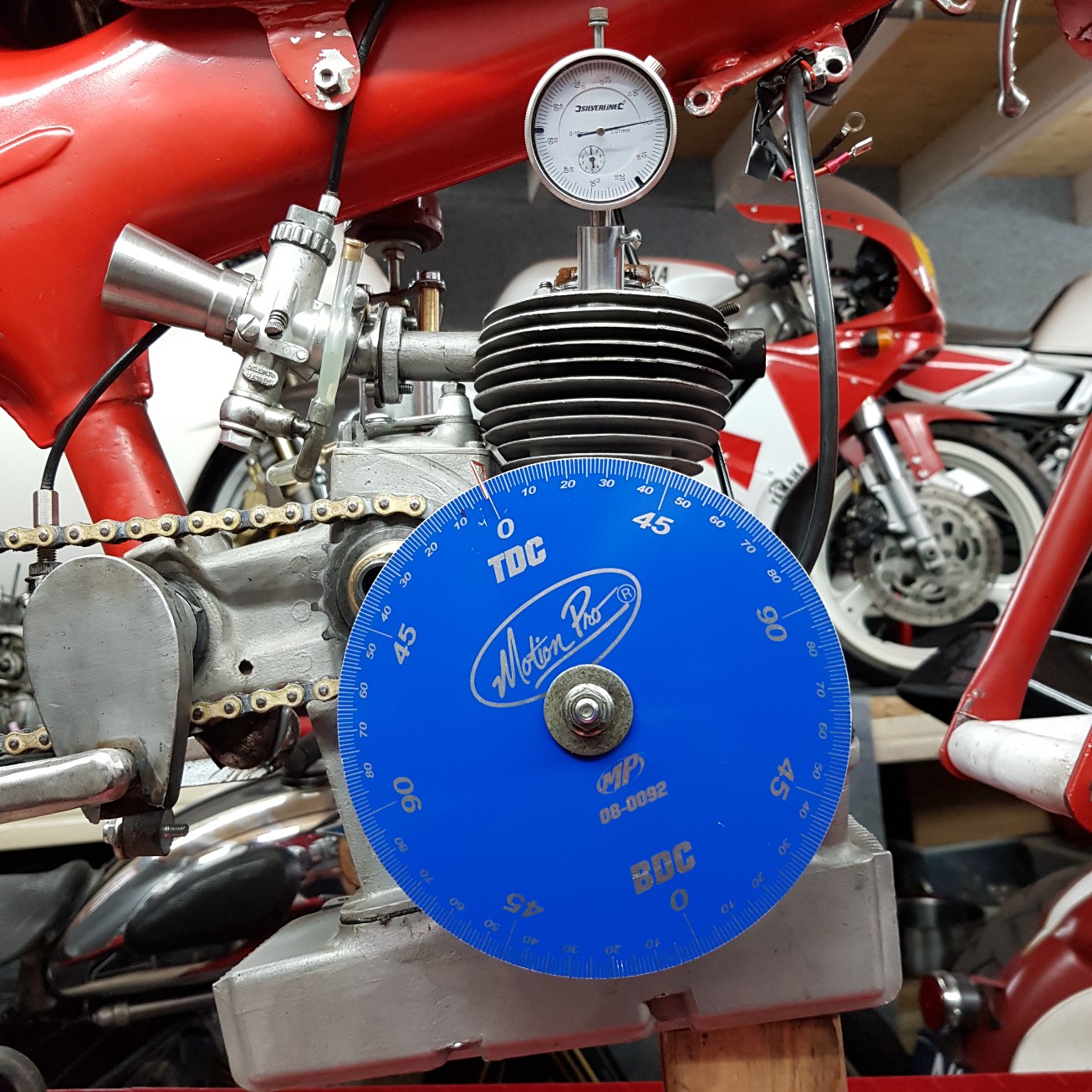 Took everything apart to change the camshaft and make some changes to the engine.
Solved many mechanical problems, but at the end the engine still has the same problem.

Head ans other parts on the work bench.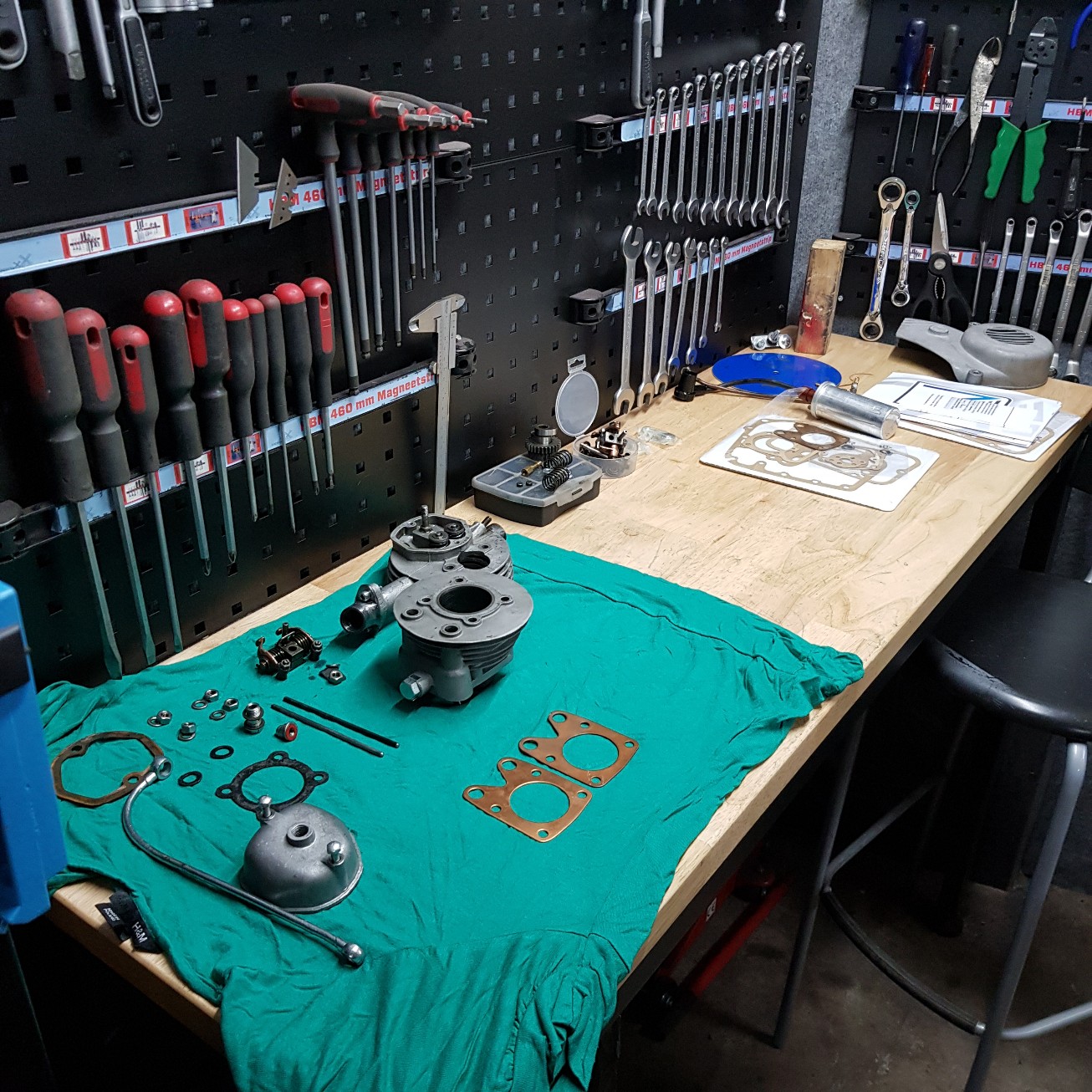 SS camshaft on the bottom, compared with a stock camshaft you can see the difference.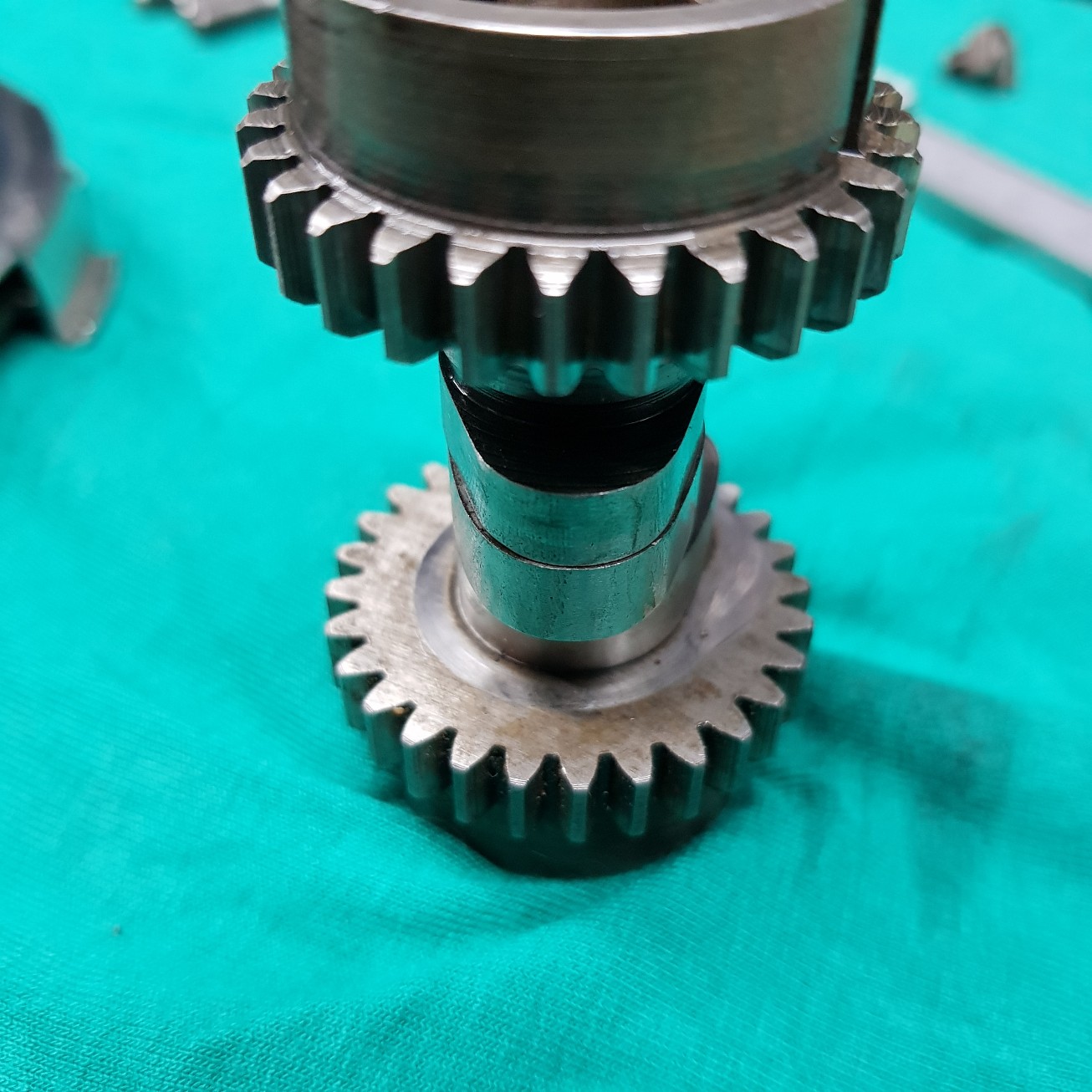 Setting the engine on time.
Exhaust valve goes deeper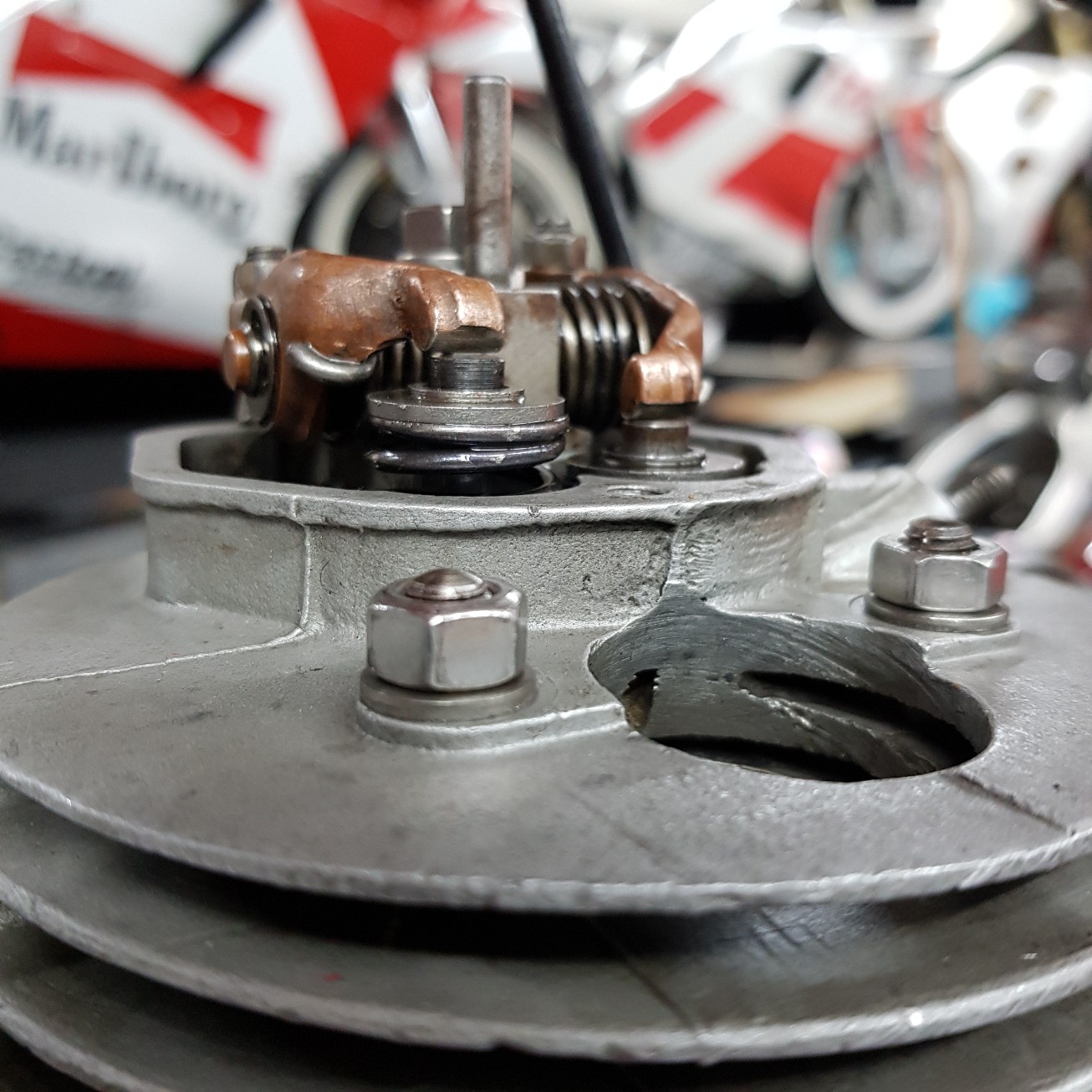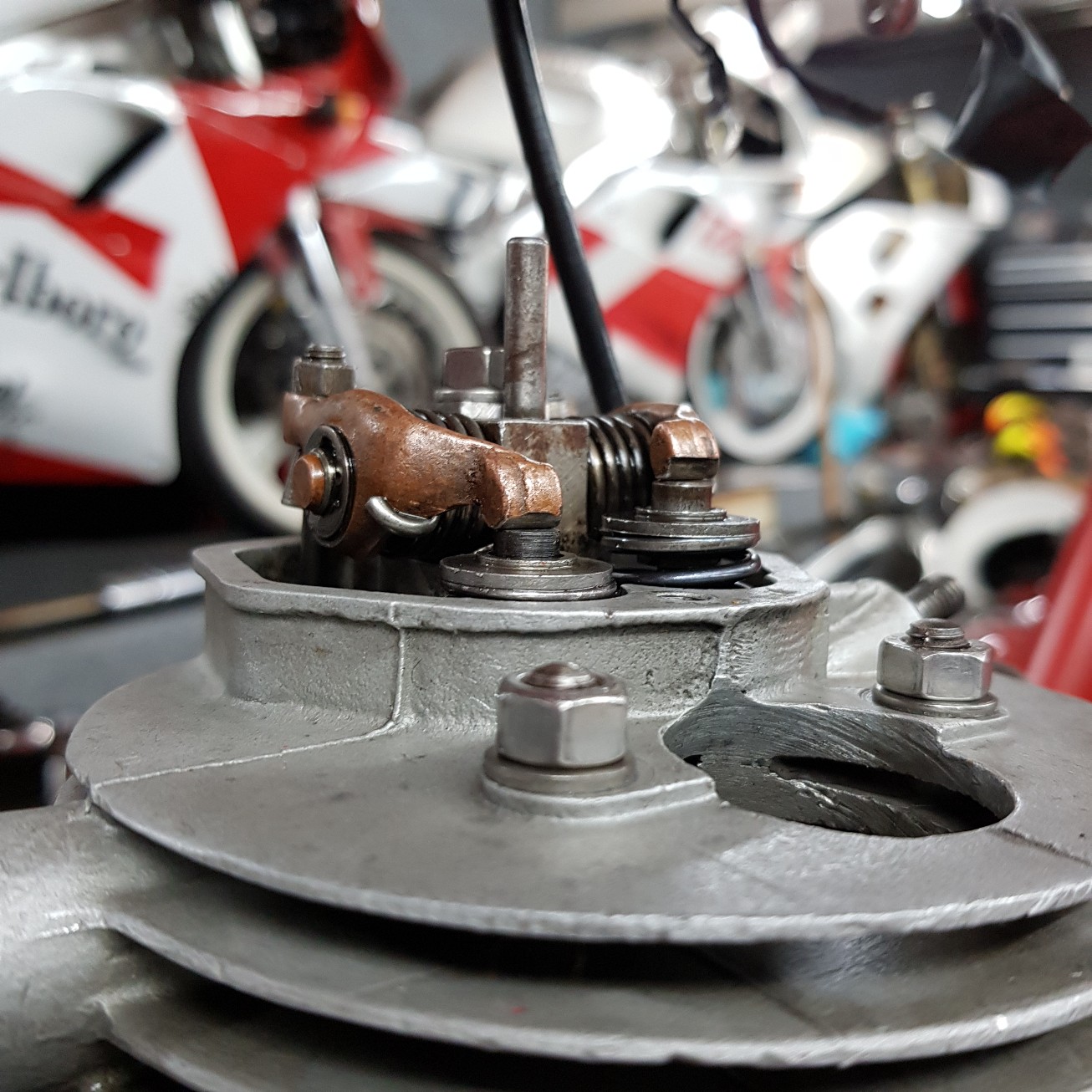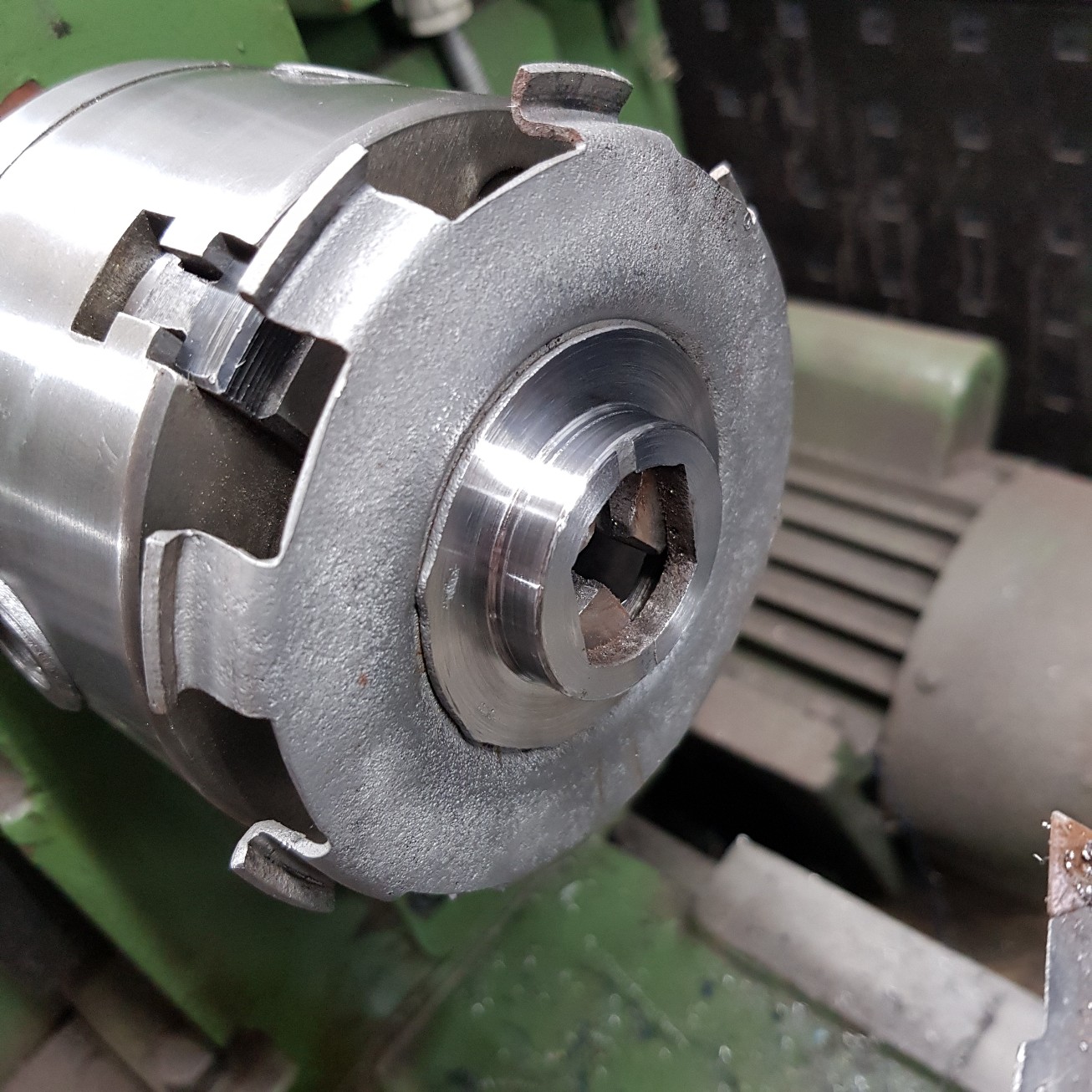 Starting good, running bad.
HPI ignition is set correct
It looks like it has a relative high crank pressure