Well, it all starts with an idea.
There are Motom five speeds, s
o let just see how far we can come.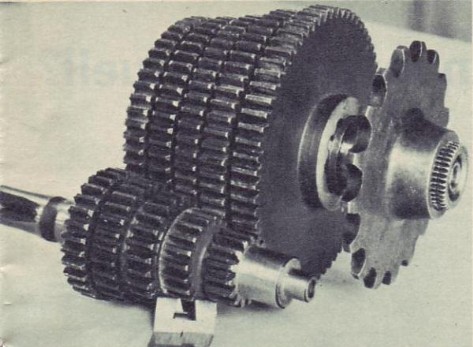 Here is a worn shaft, so I can practice machining it and see how it goes.
Turns out the material isn't that hard, even my old lath can machine it.
The start is there for some measurmends.
But there are obstacles to overcome.
Its tight, this is with a 20T gear